From the huge to the relatively compact, and from brand-new rigs to those that debuted in the middle of the last century, you're guranteed to see some amazing vehicles at every Overland Expo event. This Overland Expo East was no different as vendors and attendees from around the globe gathered at the beautiful Oak Ridge Estates in Arrington, Virginia. Here you'll find some of our favorites rigs that caught our eye as we walked the show last weekend.
Toyota FZJ80 Land Cruiser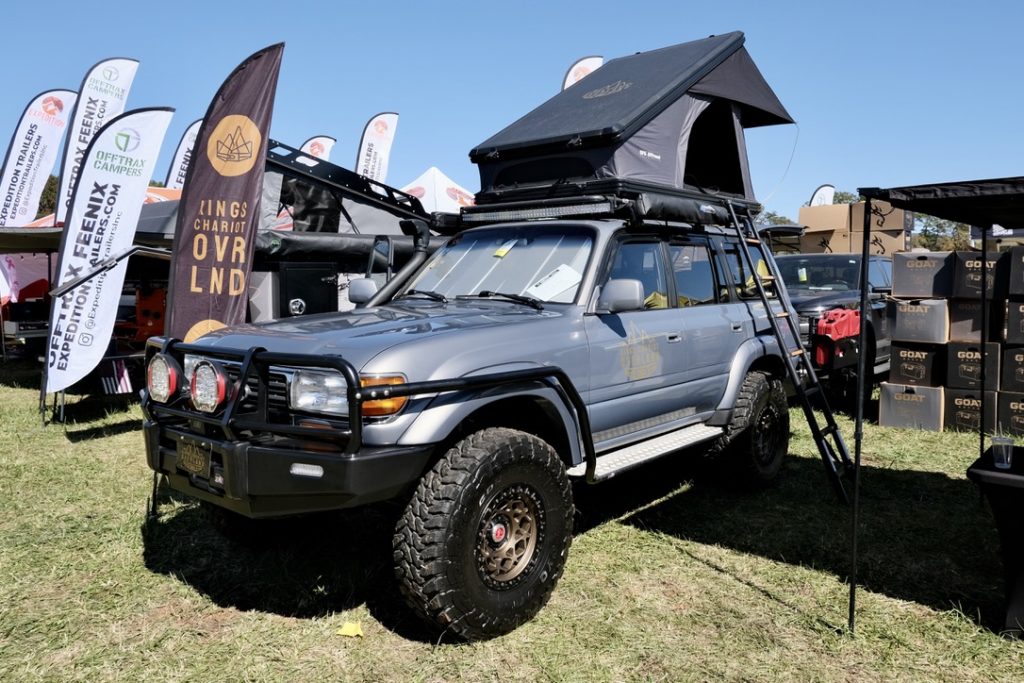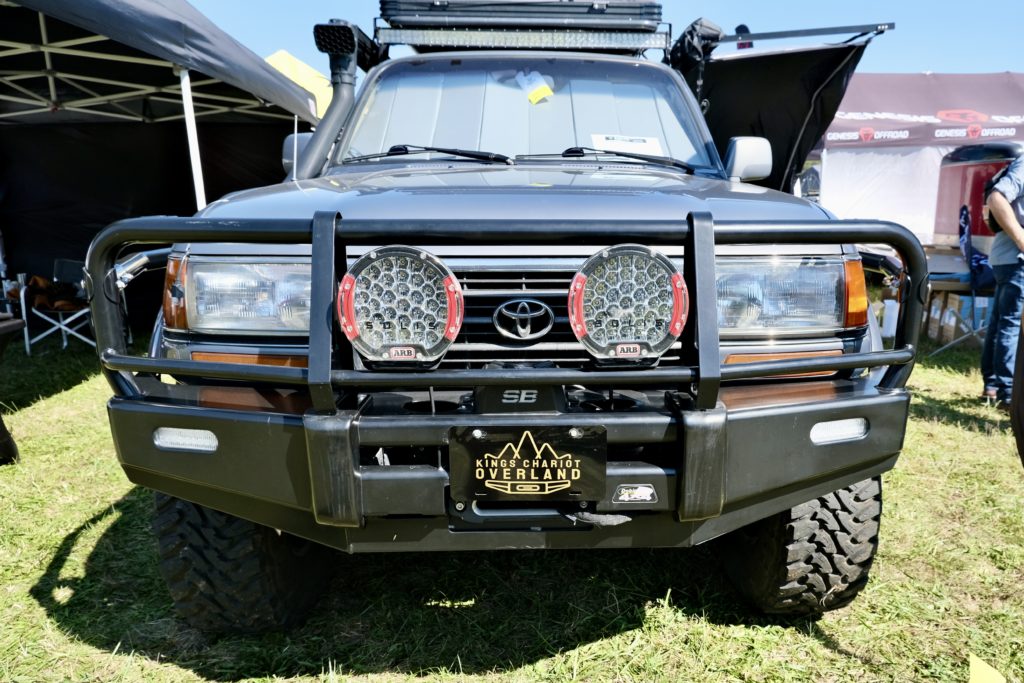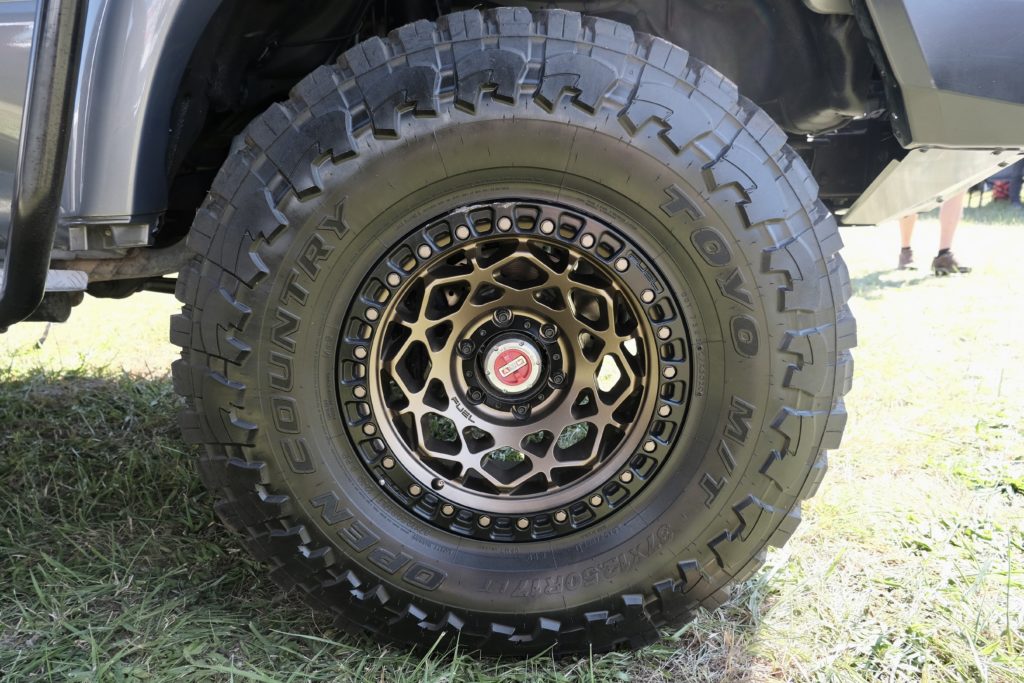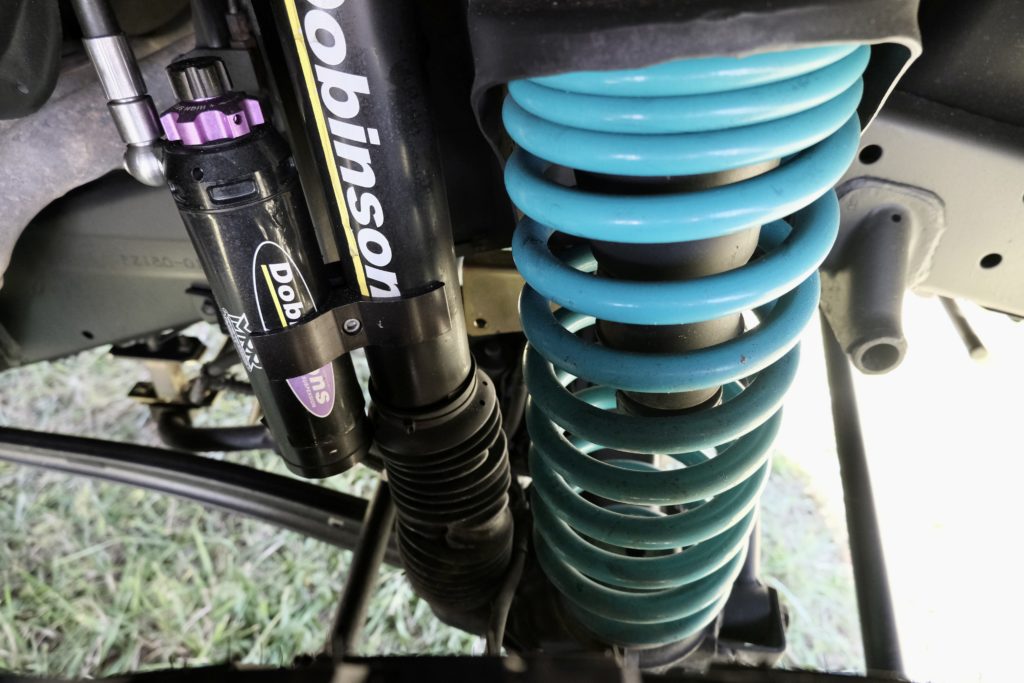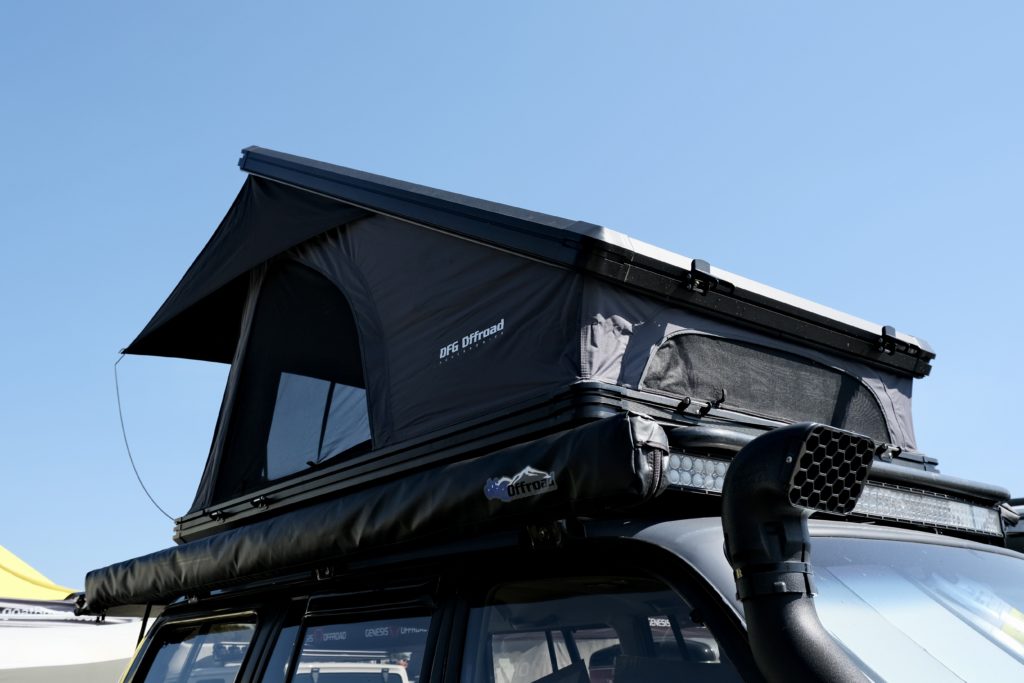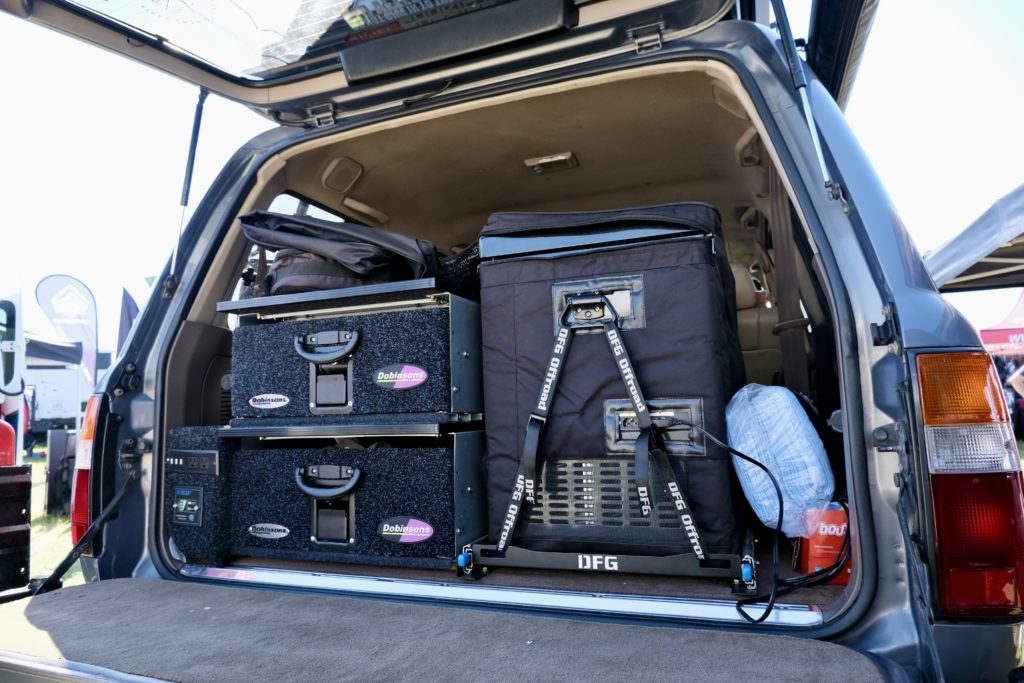 This incredible rig is the work of the experts at King's Chariot. If you aren't familiar with their builds, prepare to be amazed. They produce everything from mild builds that will work as a daily driver for the weekend warrior, to more heavily modified and equipped vehicles. This particular 80 is very clean but still sees some trail time, as is evident by the rock rash on the wheels. It's outfitted with a 4-inch lift, a full catalog of Dobinson accessories, ARB headlights, a roof rack, a DFG tent, and a matching shower and awning. While this might sound like a lot, it's just the tip of the Toyota iceberg because this truck is kitted to the max.
Rooftop Tent Equipped Porsche 911 C2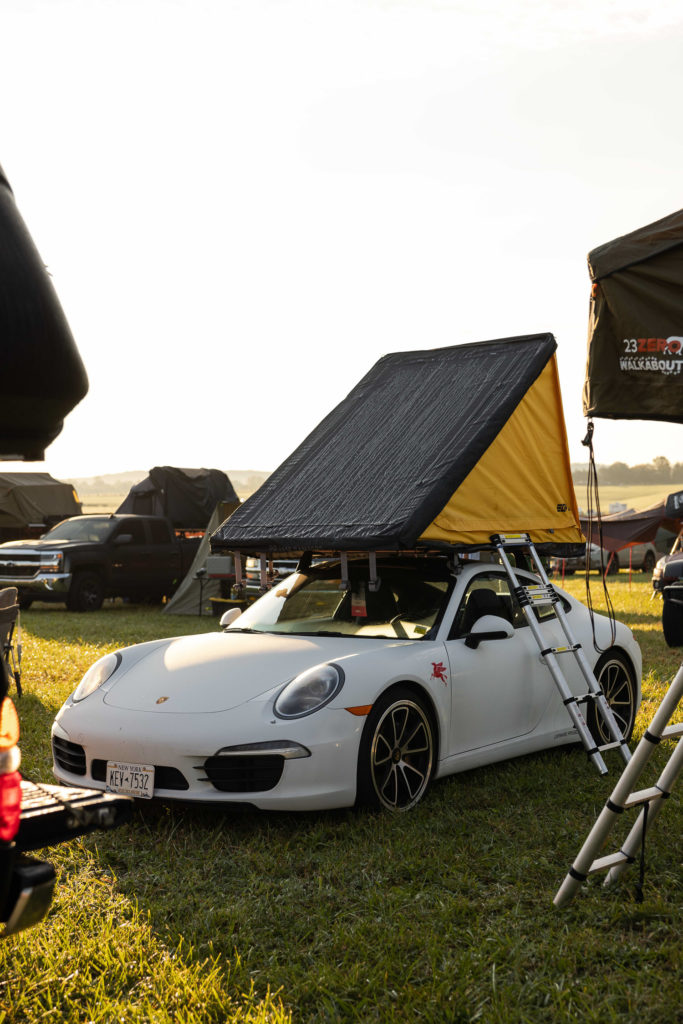 This definitely isn't an "overland rig" that you see every day. This 2014 Porsche C2 is tricked out from the ground up, sporting Ohlins Road and Track coil overs and a set of beautiful Fifteen52 forged monoblock Outlaw 001M wheels. Up top, you'll find the Superlite rooftop tent from GoFast Campers provides a quick and lightweight place to spend the night. If you popped the tent off, this roadster would be ready for the track, but we prefer it in its current backcountry-ready configuration. We can only assume this unique build makes it very easy to take amazing photos of the overland adventures it's taken on.
Retro-Inspired Ford Bronco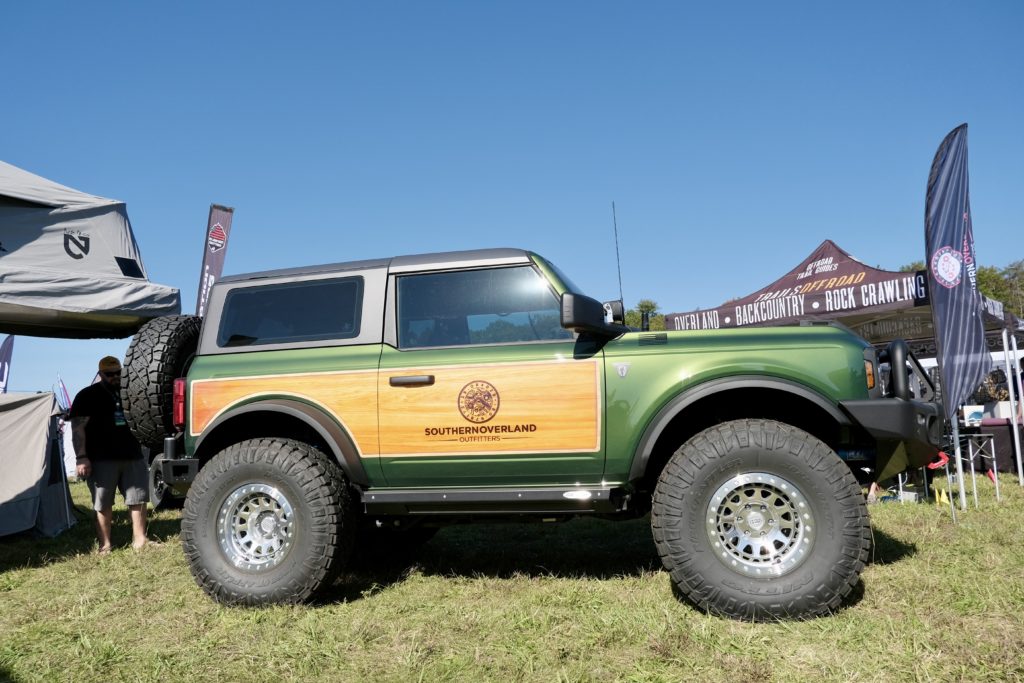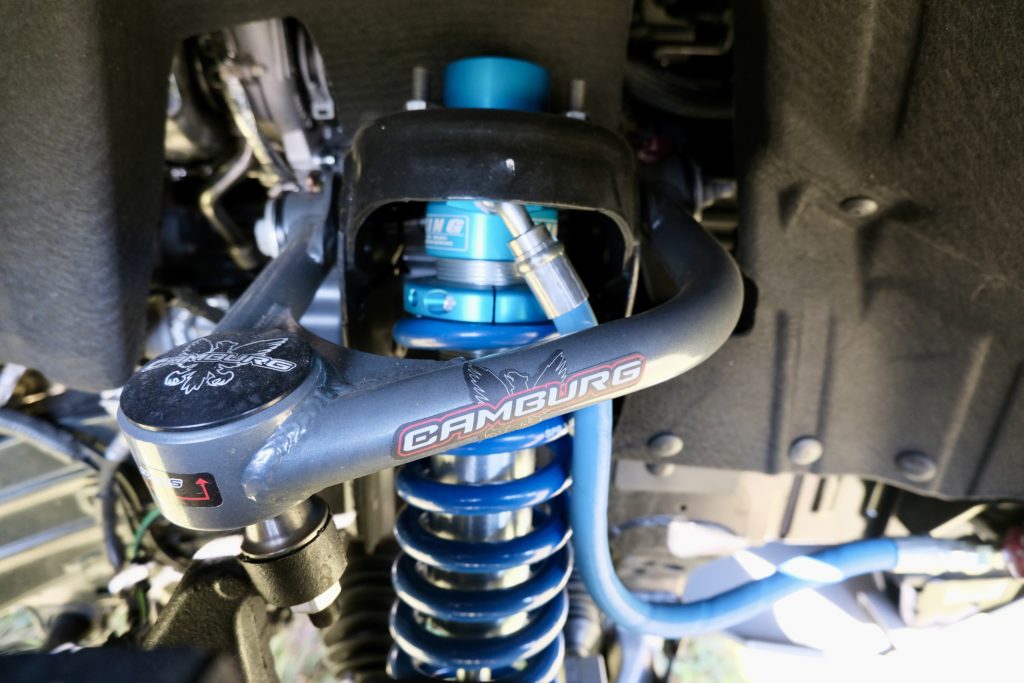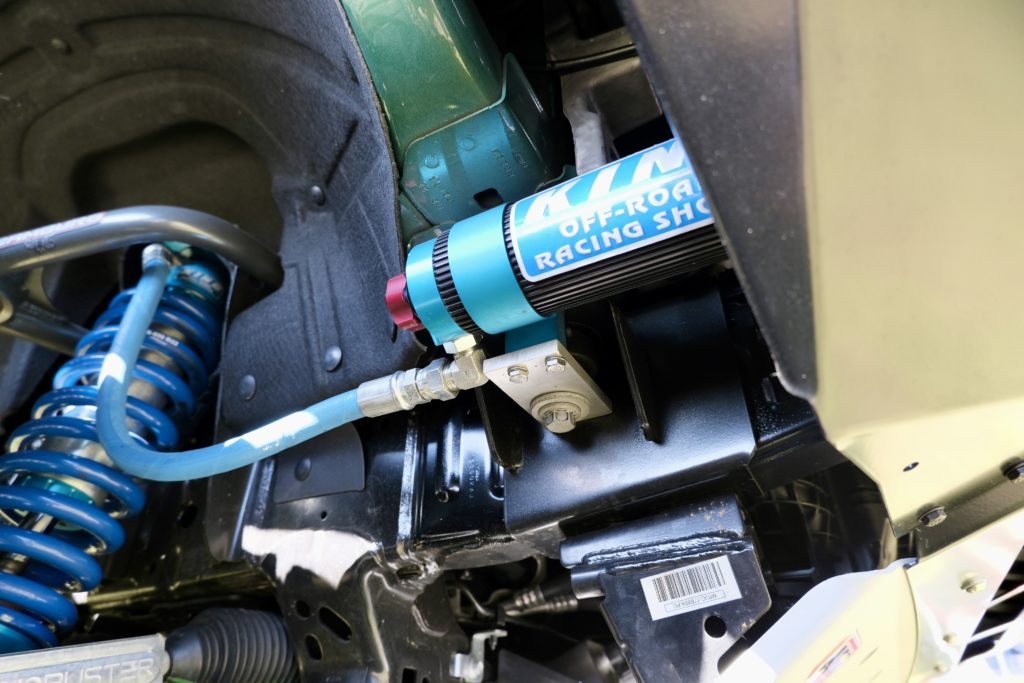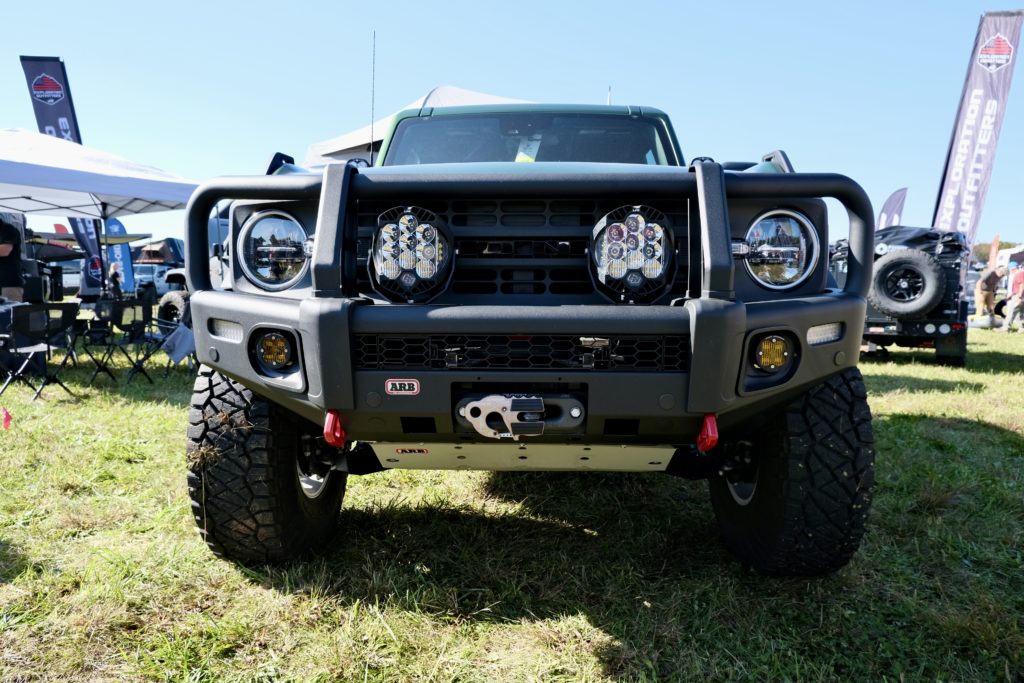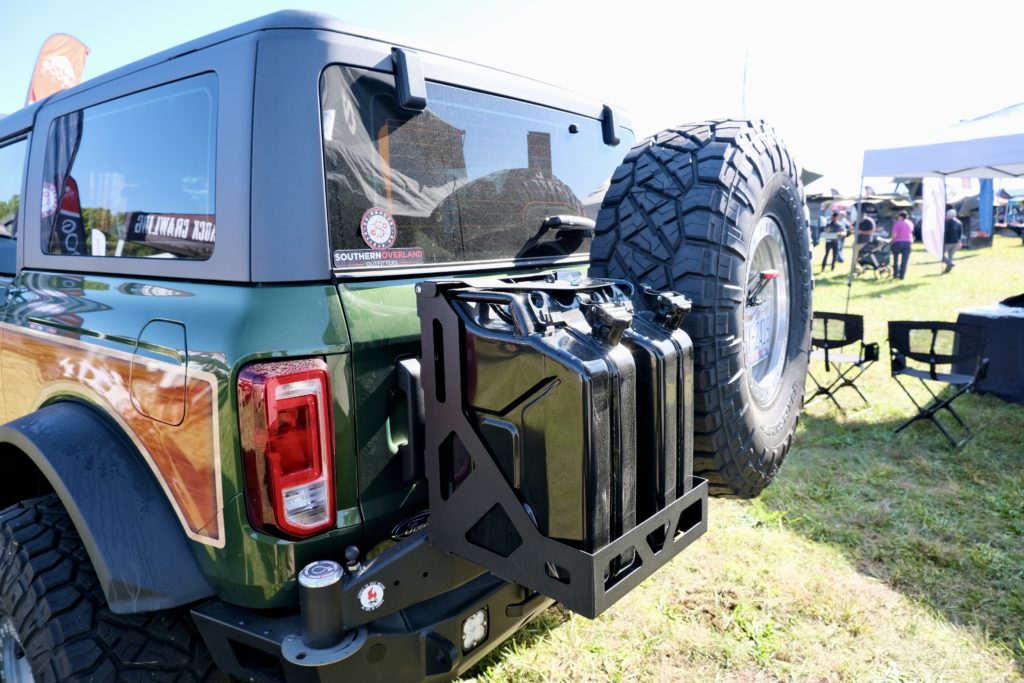 Over the last year, the number of new Broncos at each Overland Expo has obviously increased, and we've seen lots of great builds, from the wild to mild. However, this throwback-inspired Bronco from Southern Overland stands out amongst the rest. The 2-Door is wrapped with wood-grain inspired vinyl wrap, and it's riding on 38s that are showing plenty of sidewalls. In addition, the bumper, wheels, and other accessories were specifically chosen for their vintage styling. The suspension is made up of a mix of Camburg and King components.
Jeep J20 Gladiator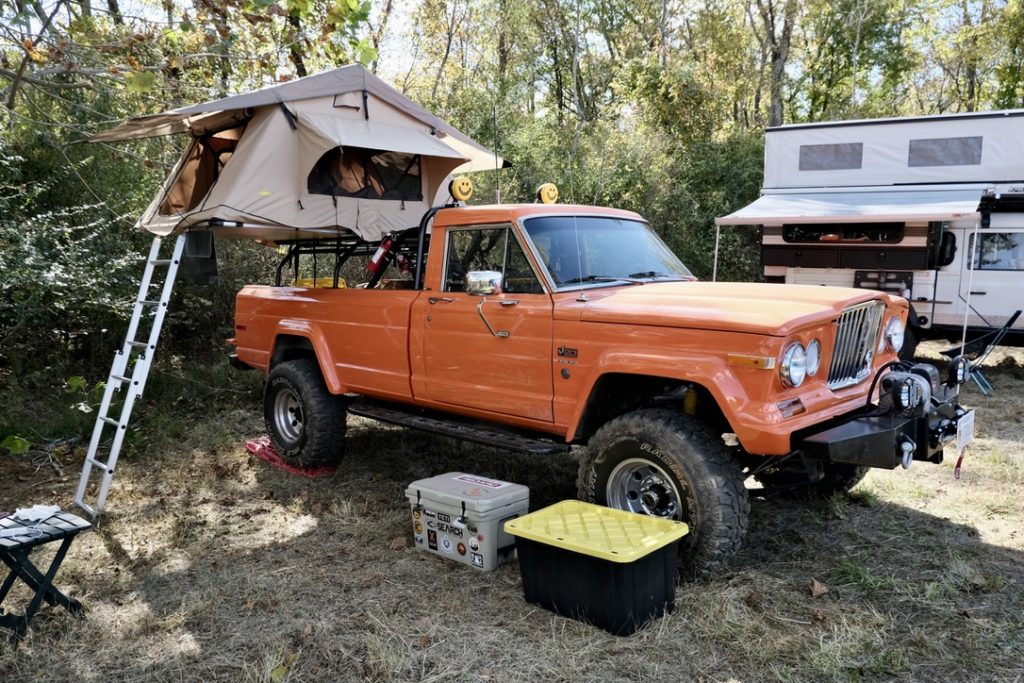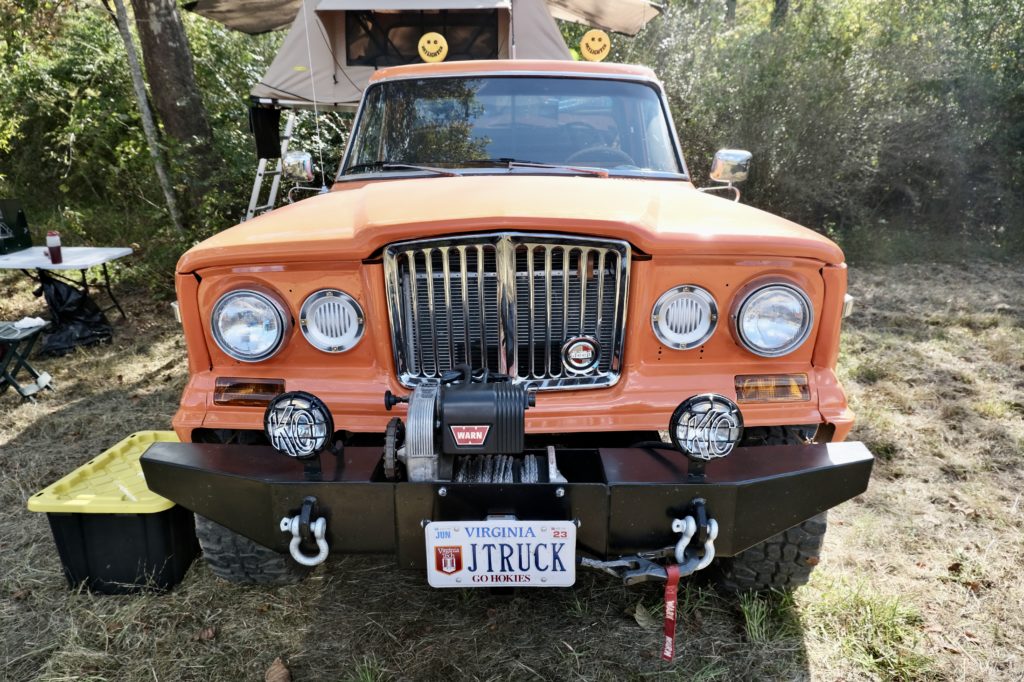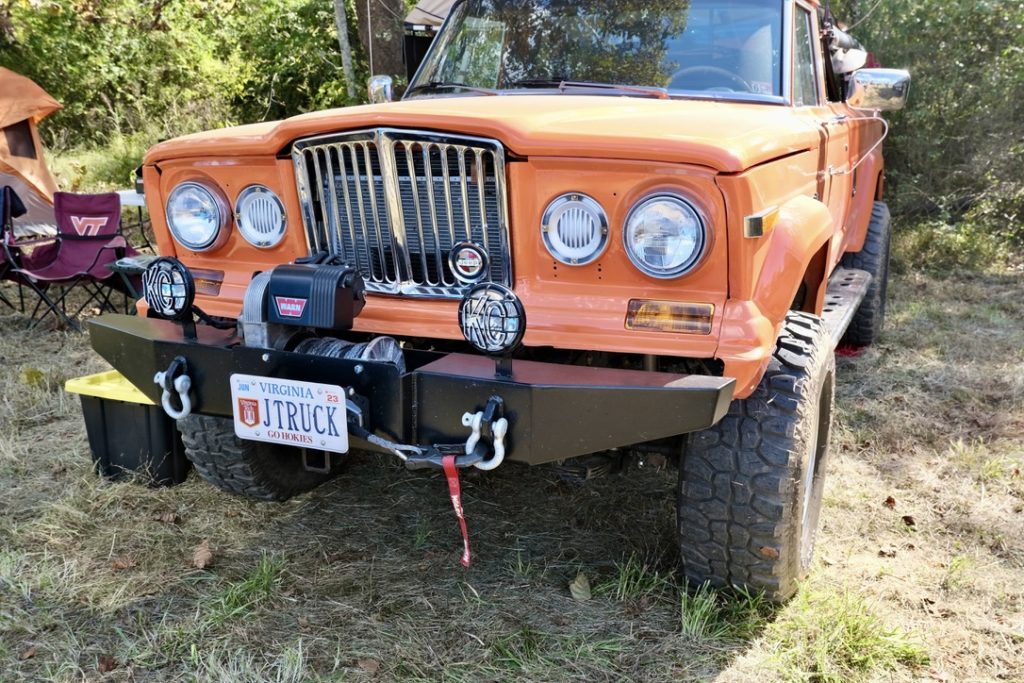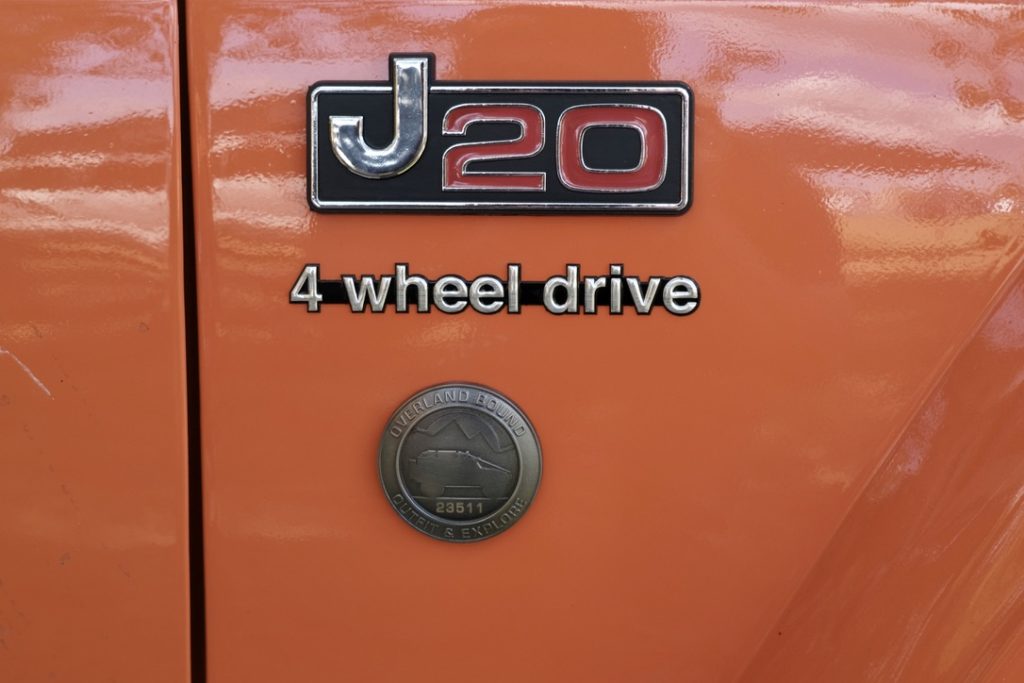 We weren't able to meet up with the owner of this awesome vintage rig, but it's obvious they've paid plenty of attention to the upkeep and outfitting of this big orange beast. Equipped with a Warn Winch, KC Lights, mud terrains, a bed rack, and a rooftop tent, this vintage rig is ready for some backcountry adventures. You don't see many of these original Gladiators despite their 26-year production run. It's always a treat to see unique rigs being put to use.
Toyota Hilux Camper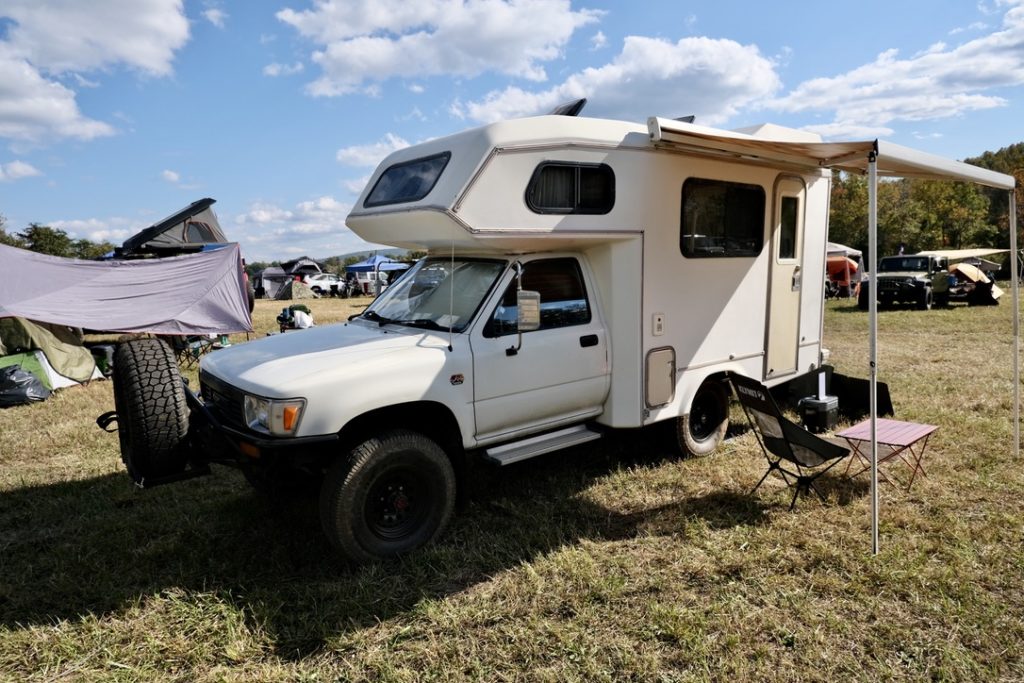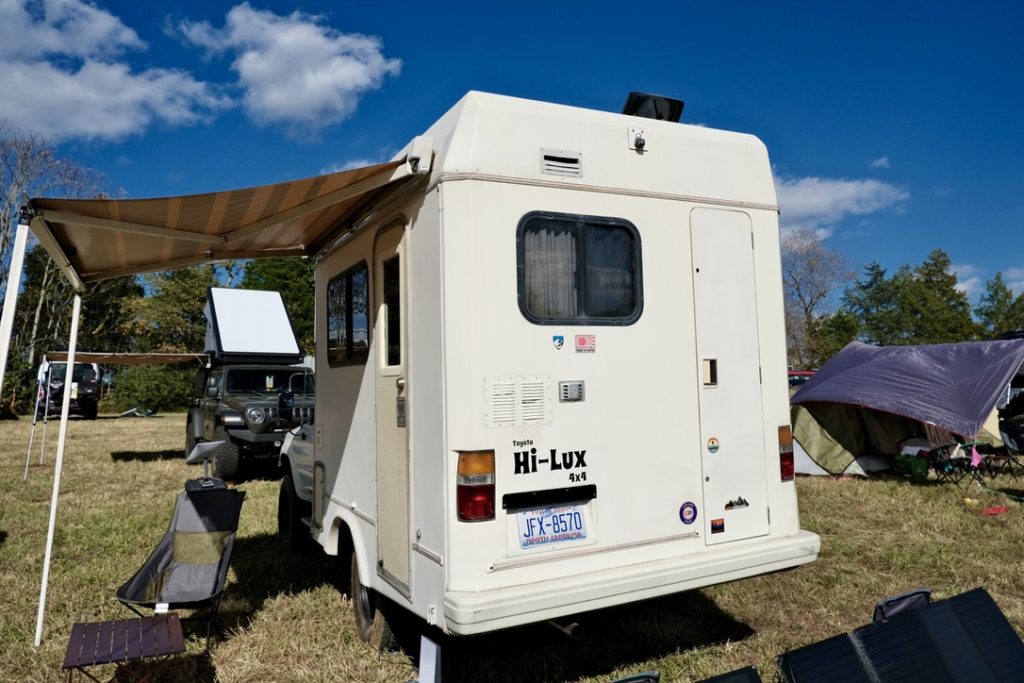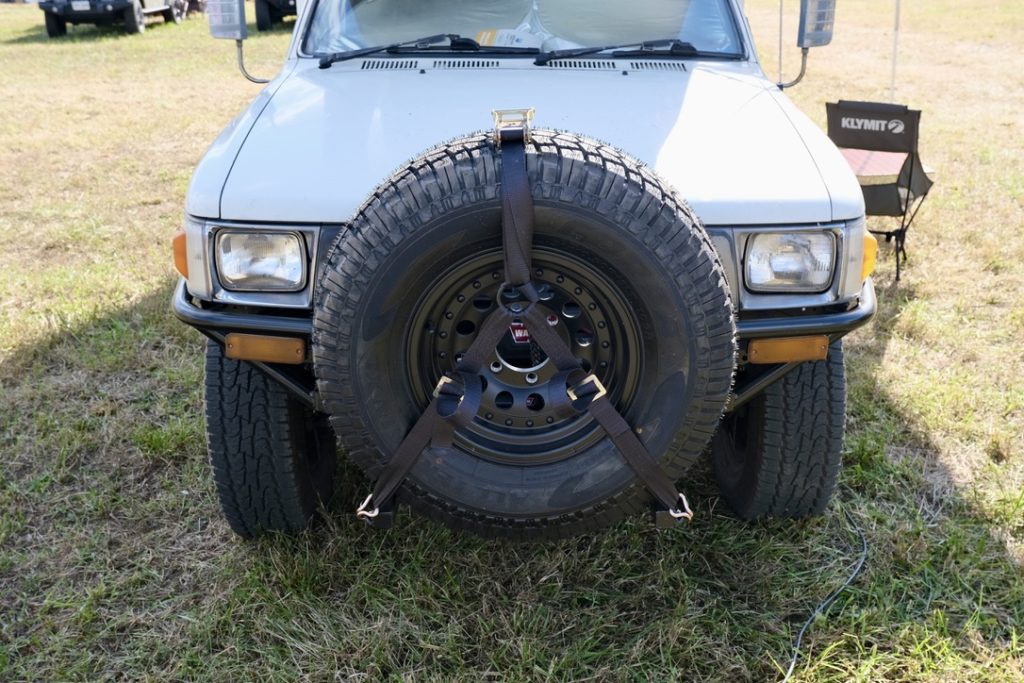 On the topic of vintage rigs, we initially thought this was a domestic Toyota pickup camper conversion. Upon further inspection, we realized this was actually a left-hand drive Hilux with a nice suspension, a unique front-mounted full-sized spare, and an over-cab camper. Once again, this rig was in the campground, so we weren't able to catch up with the owner. We don't blame them for not hanging around during the expo, but we would love to know the history of this rig.
Toyota 200 Series Land Cruiser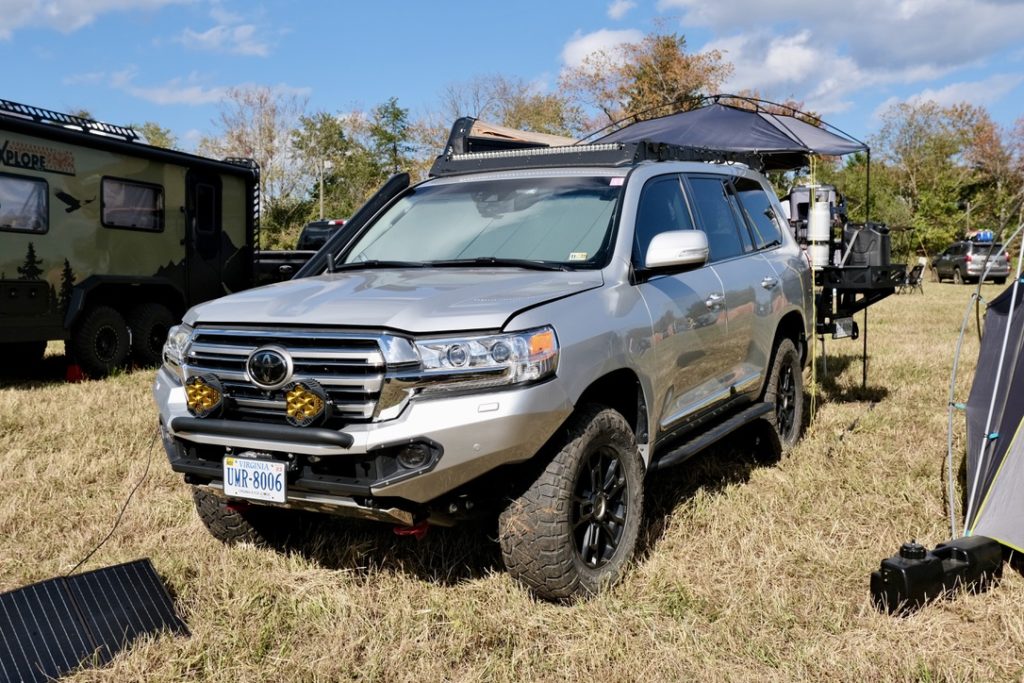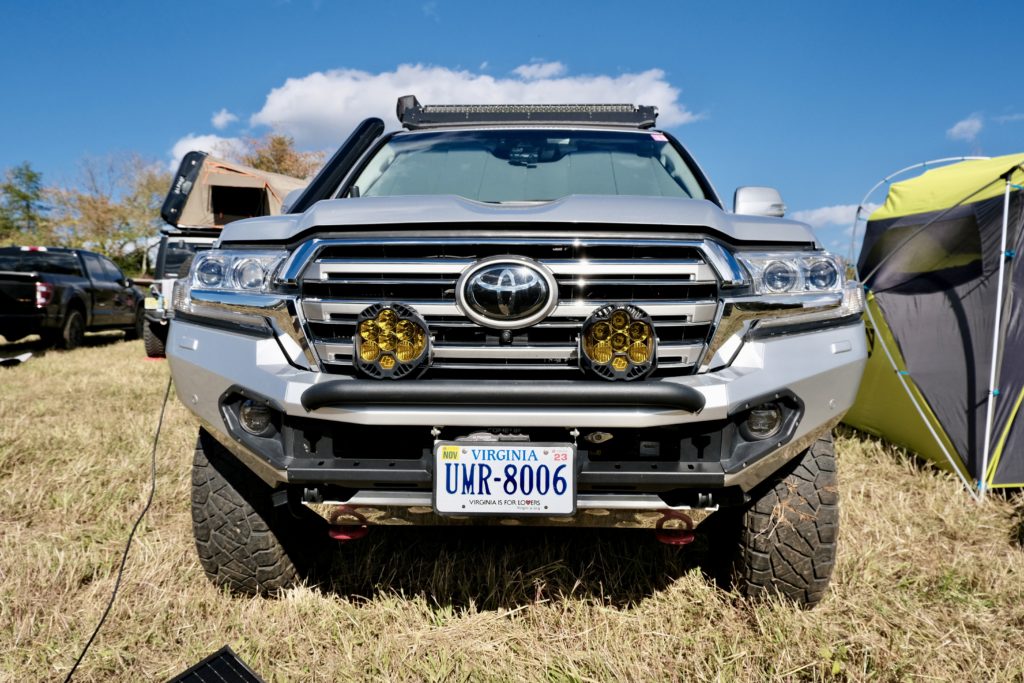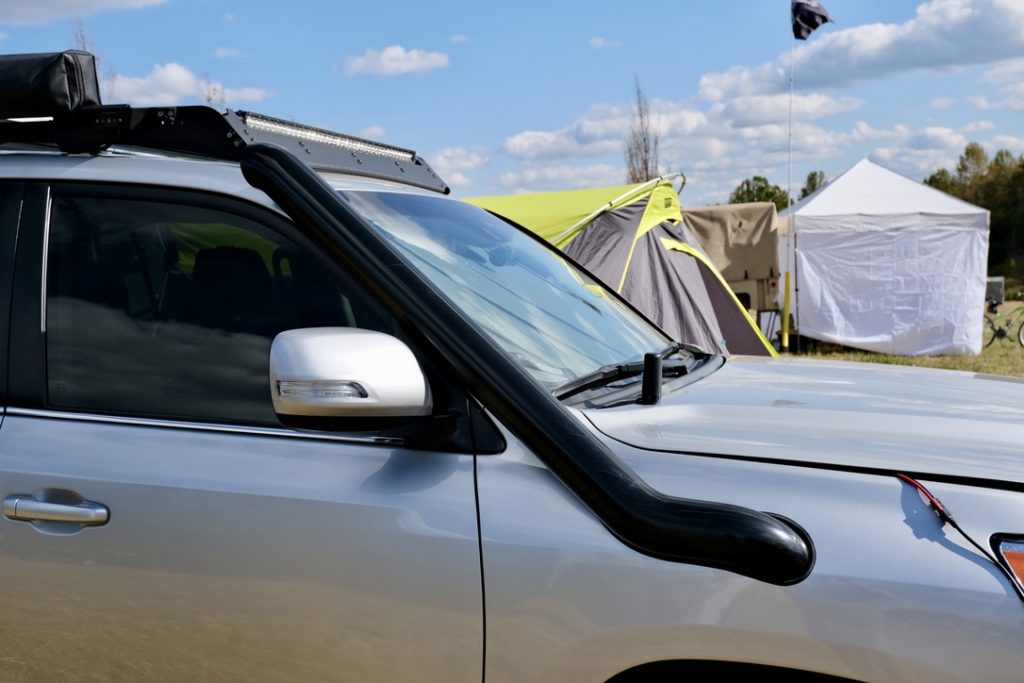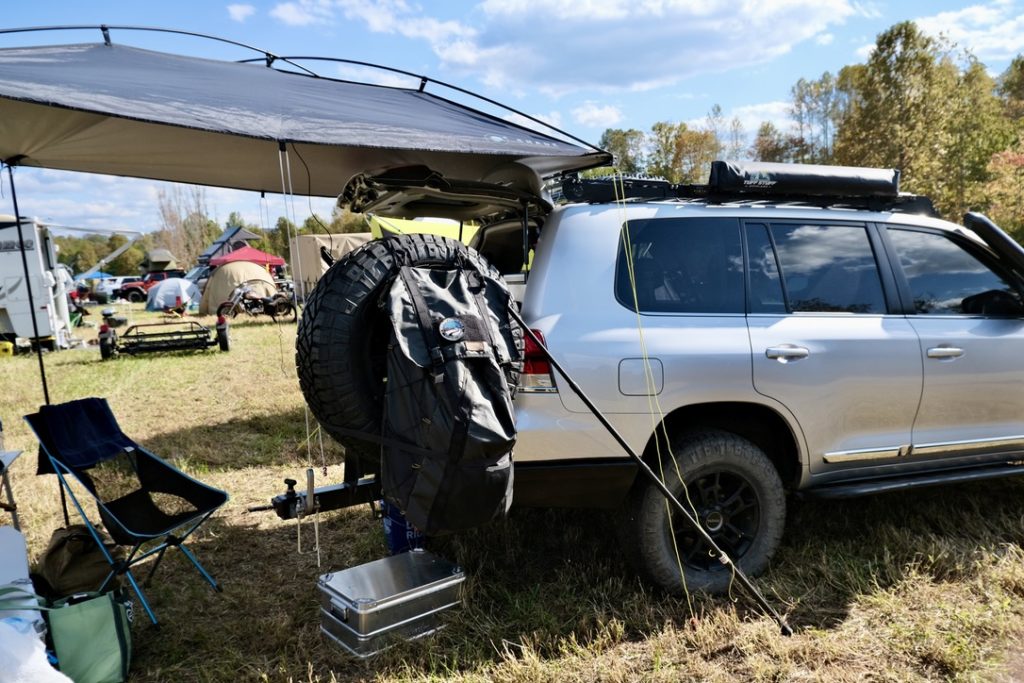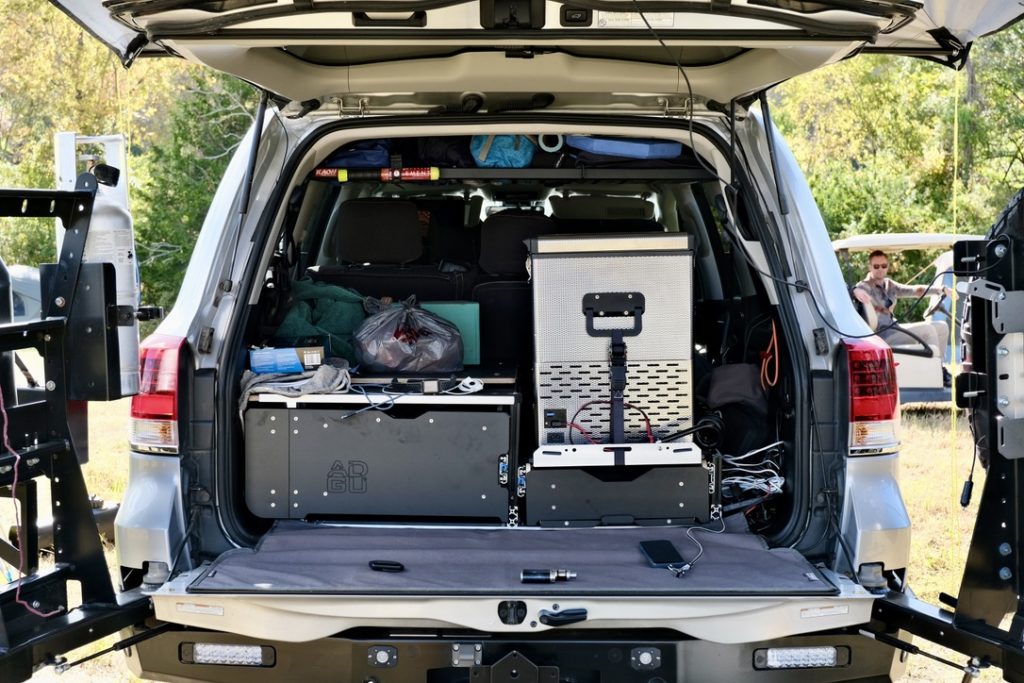 This armored and outfitted 200 Series Landcruiser is outfitted to travel on a wide variety of backcountry terrain. With a snorkel, front and rear bumpers, drawers, and more, this cruiser is ready for anything. We're always happy to see a 200 Series being put to use. They're very capable vehicles, and the owner of this one has outfitted it enough to expand its capability while keeping a relatively low-profile experience. When we stopped for photos, he was on his way to the Overland Expo Training Course. We're sure he had no issues with obstacles with a rig like this.
Land Rover Range Rover Classic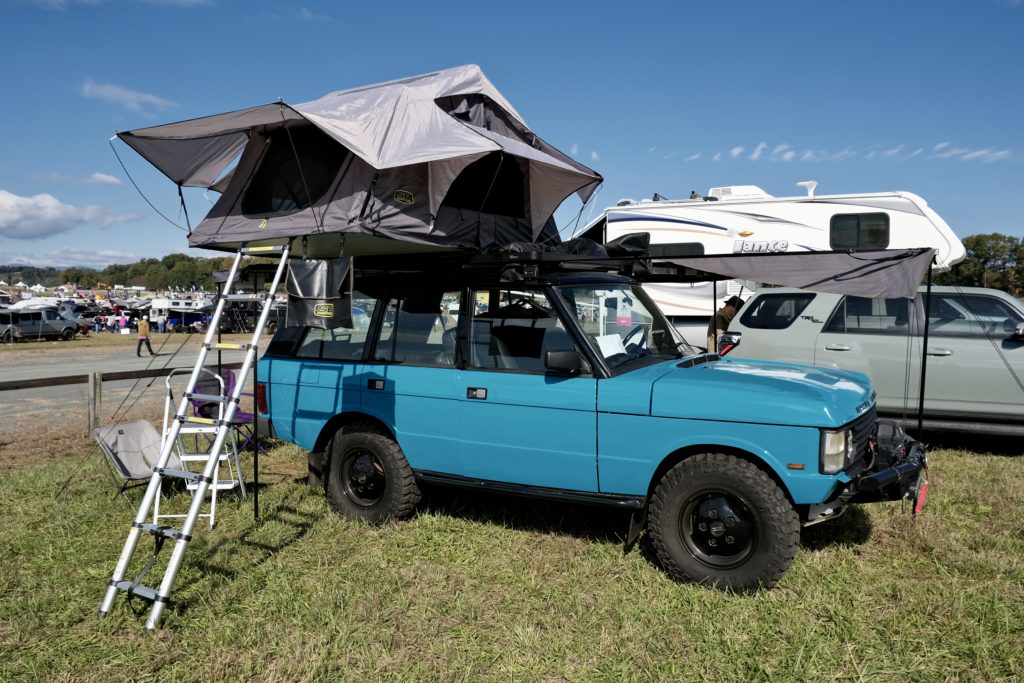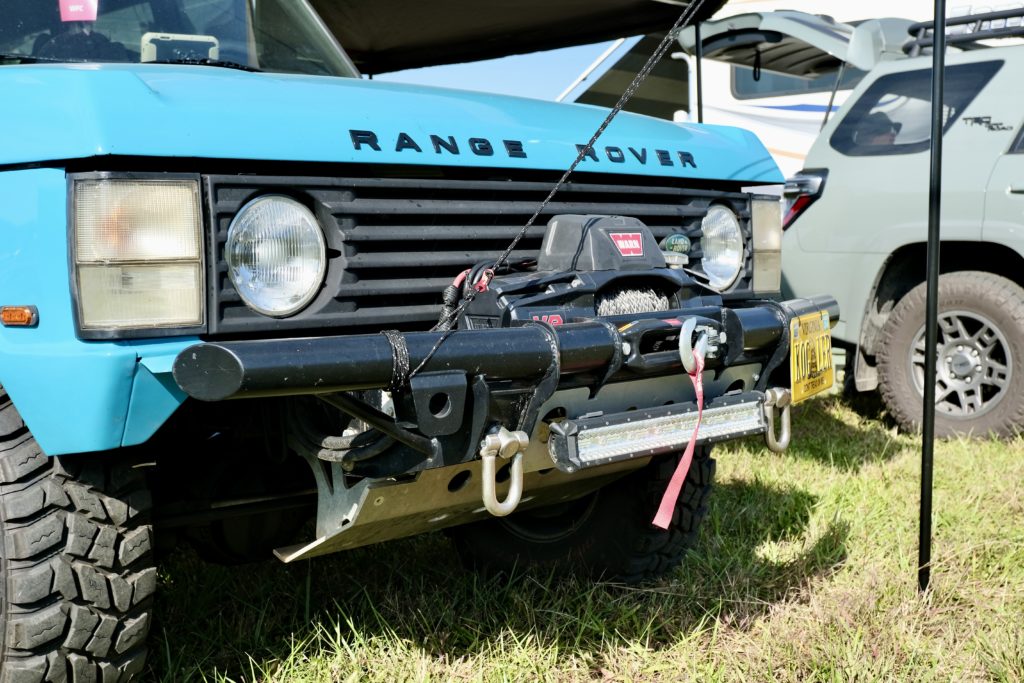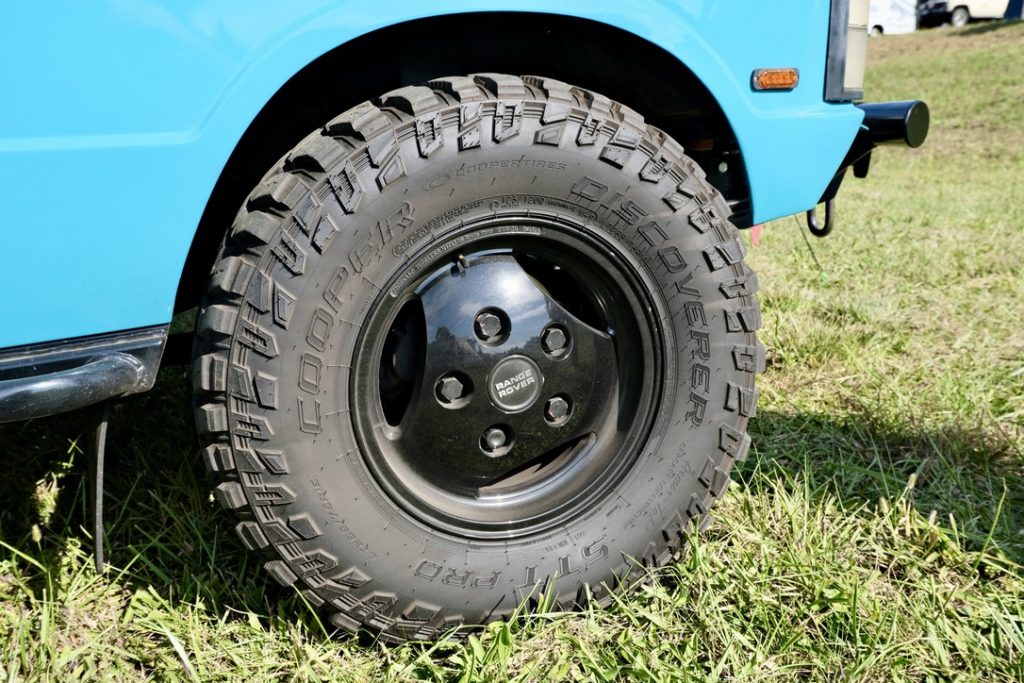 We saw this amazing rig from across the campground and instantly knew we had to check it out. It's about as early 1990s as you can get with the aquamarine paint, blacked-out roof, and wheels to match. However, it's not all about form, with the tube bumper, a winch, and a rooftop tent. It's kind of hard to believe that this rig is 30 years old, but since that's a fact, we can safely say this is a classic off-road vehicle. Undoubtedly, this Rover draws plenty of second looks as it's unique, even by Overland Expo standards.
Ford Super Duty-Based Overland Ambulance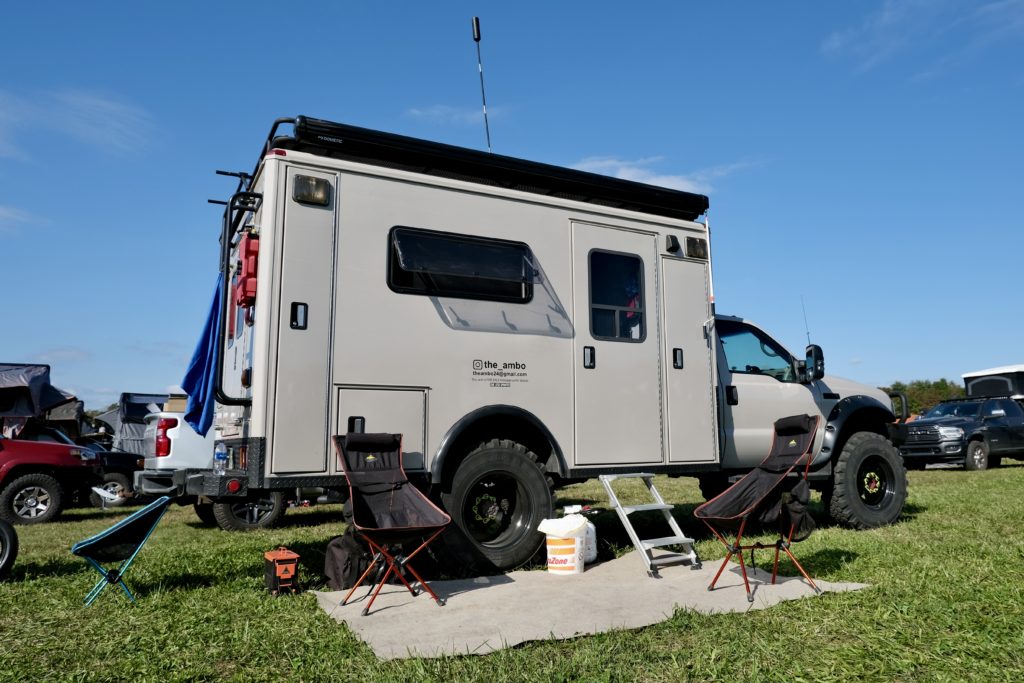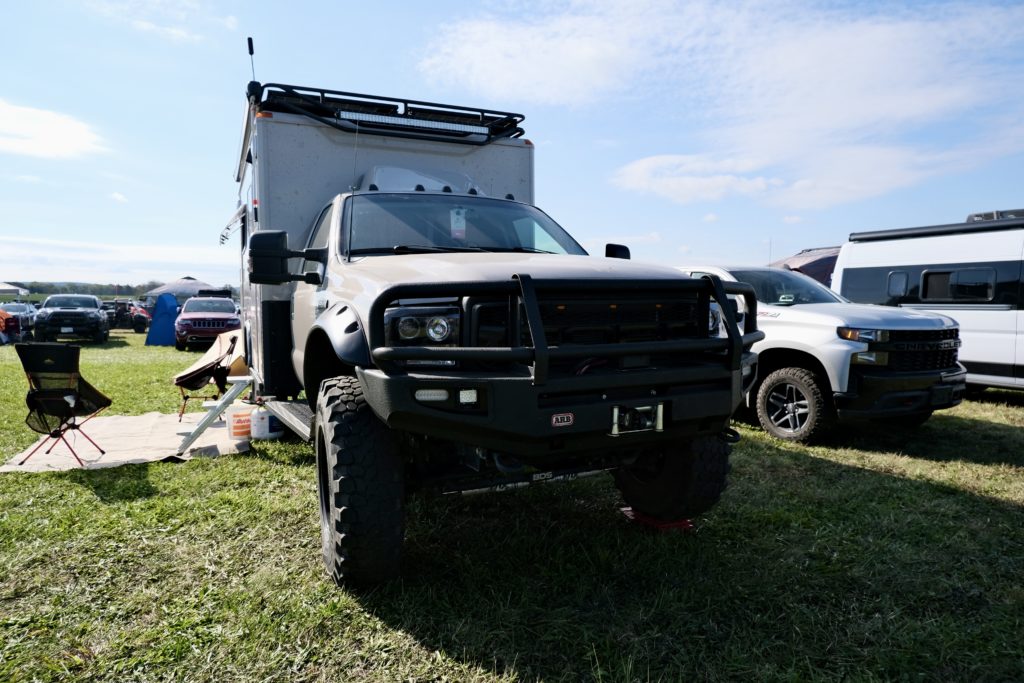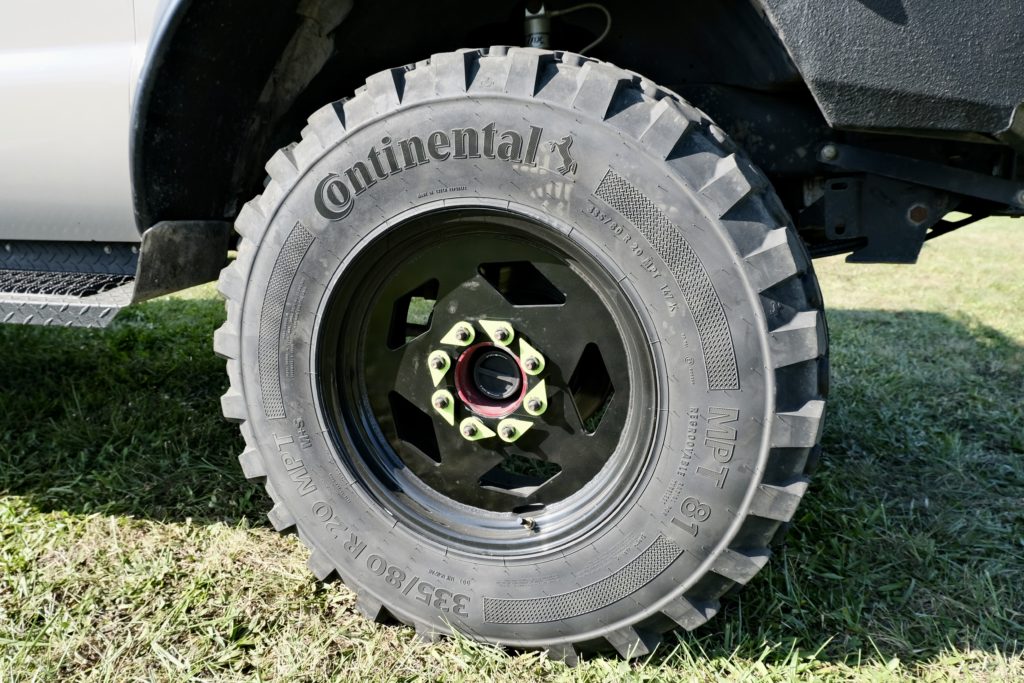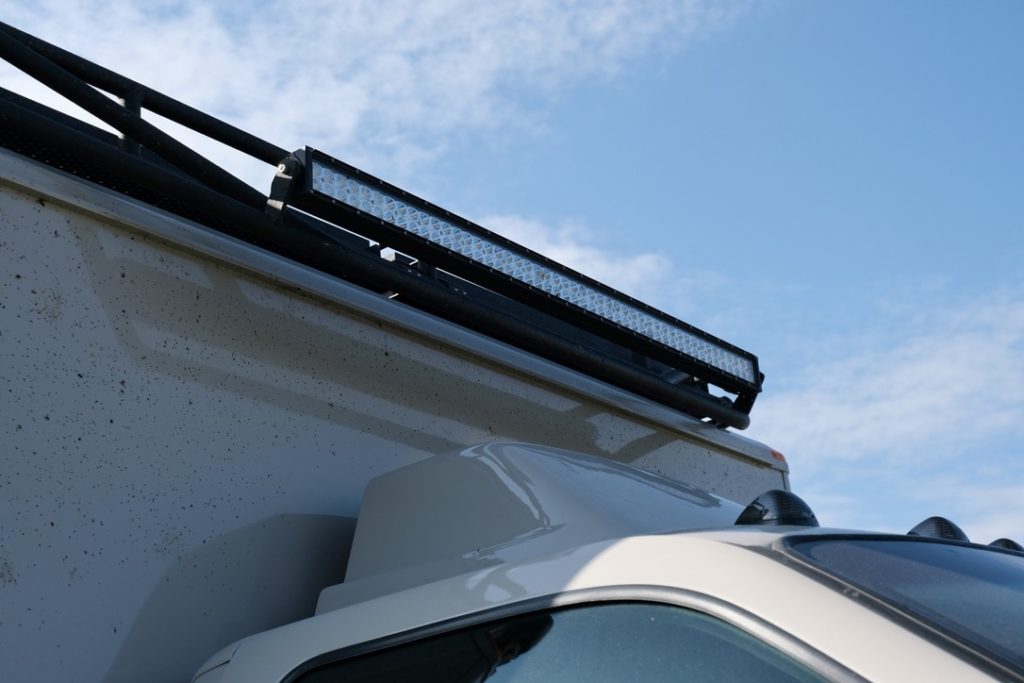 Amongst the mid-sized and full-sized vehicles in the campground, this ambulance conversion literally stood out above the rest. Outside of the obviously large rear box, it's topped with a WeBoost antenna, and it's riding on 41-inch Continentals. Upfront, you'll find an ARB Bullbar that's equipped with a winch. We appreciate the subtle tan and black paint scheme and the fact that while it's equipped with fuel cans, a light bar, a full-length awning, and more, it still manages to look understated.
Ford Maverick with DIY Rooftop Tent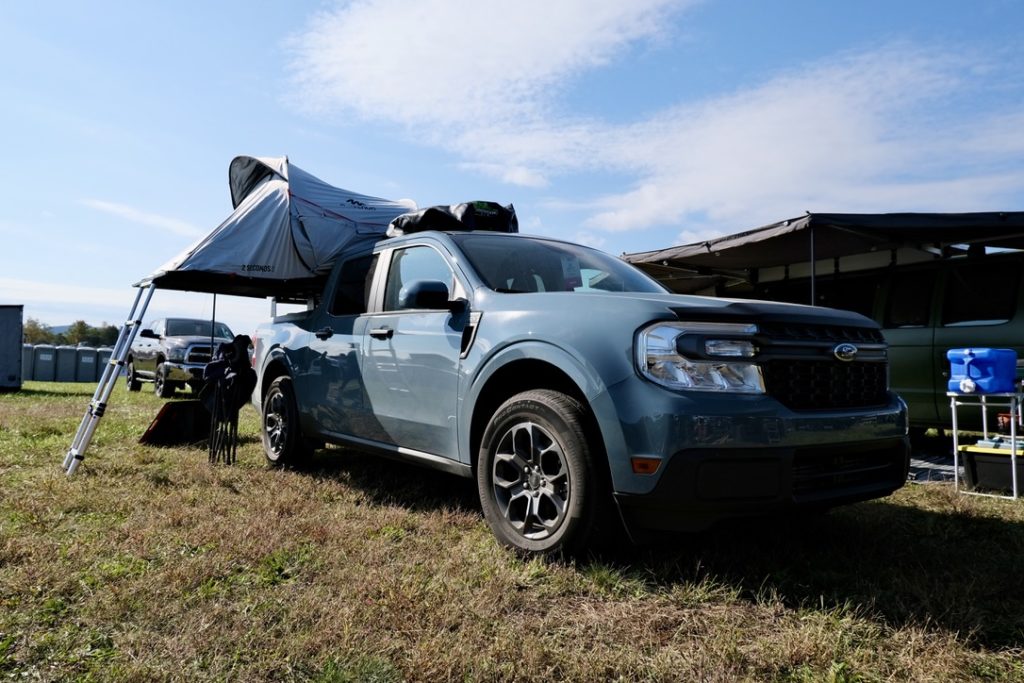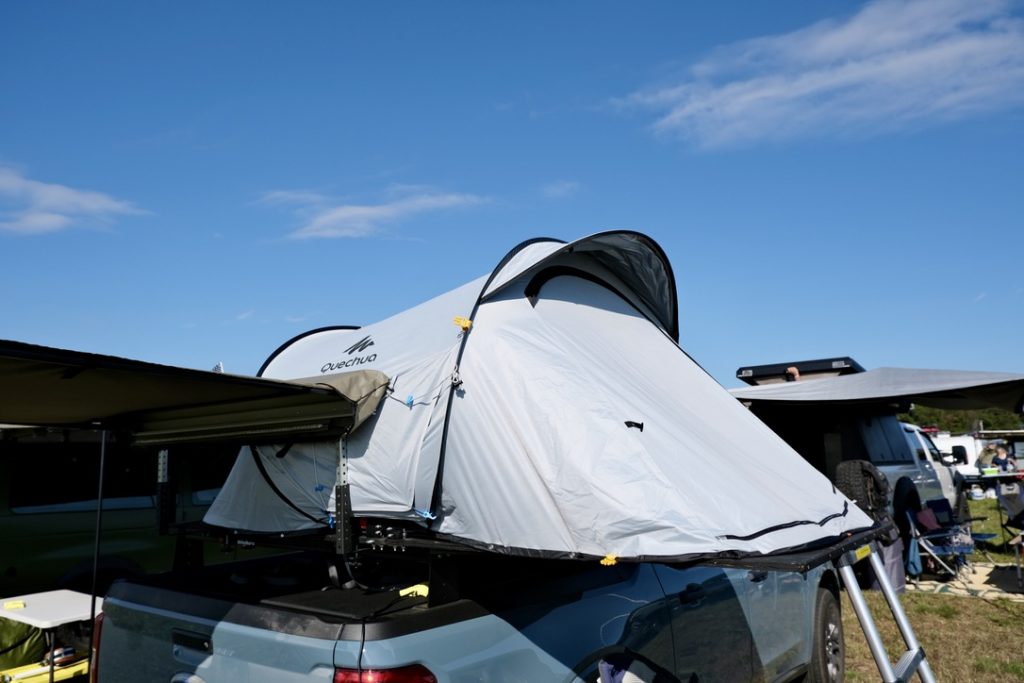 The Ford Maverick is an interesting compact truck that fills a niche that's been empty for a while. It's nice to see people building them out for overland travel. This particular truck caught our eye because it's equipped with a DIY rooftop tent. The owner kept it simple with a quick deploy tent attached to two pieces of plywood. The hinge appears to be custom fabricated, but it's very well made. Cheers to this overlander for thinking outside of the box in more ways than one.
Land Rover Defender 110 — TReK Edition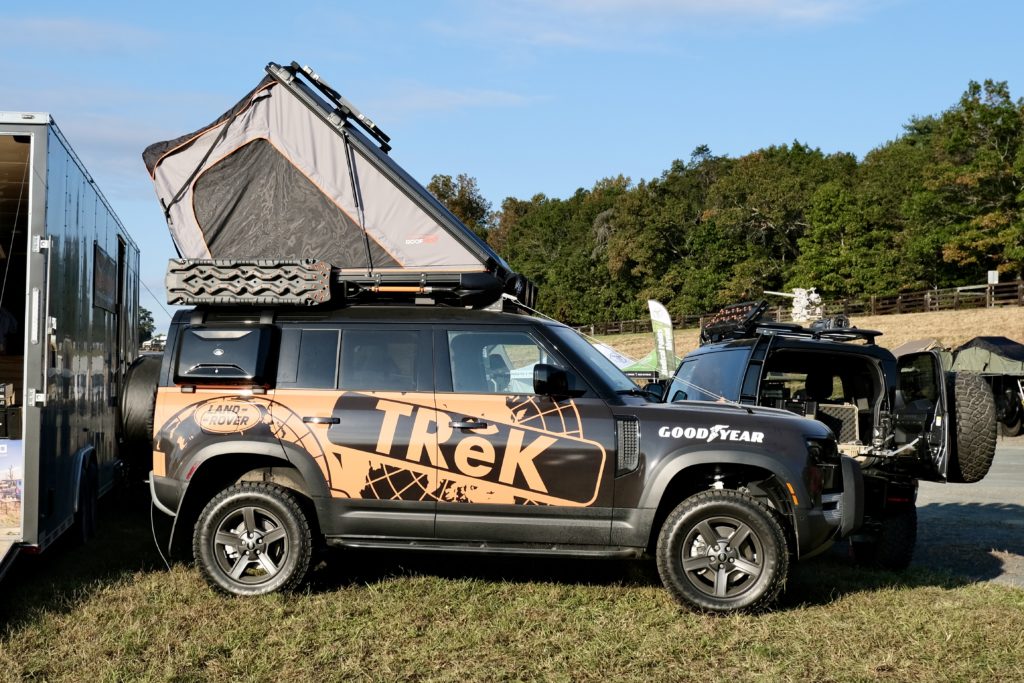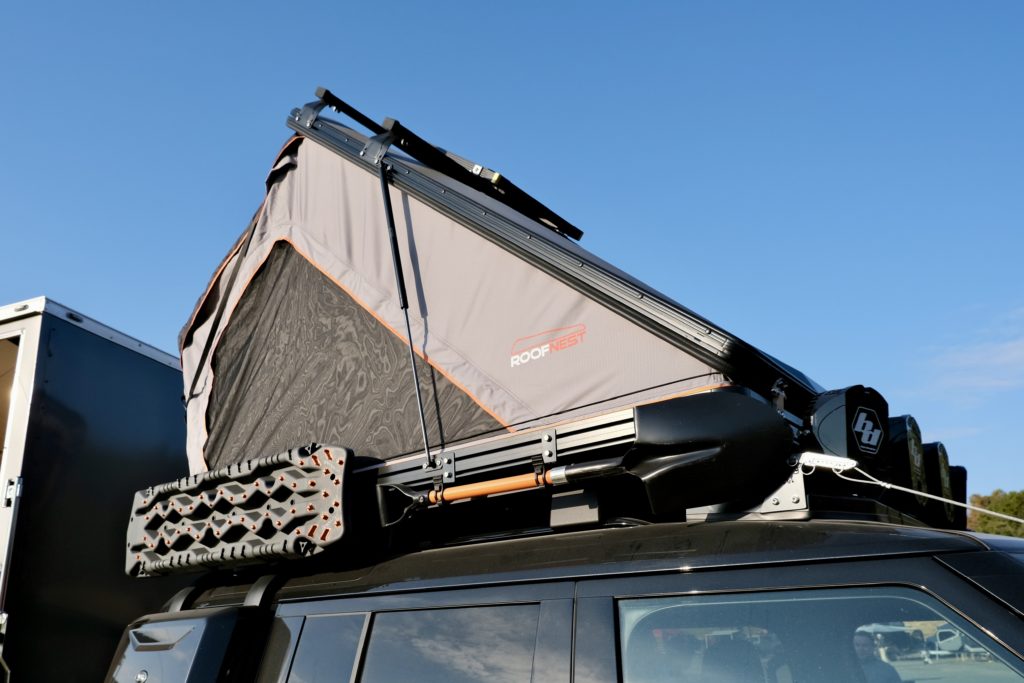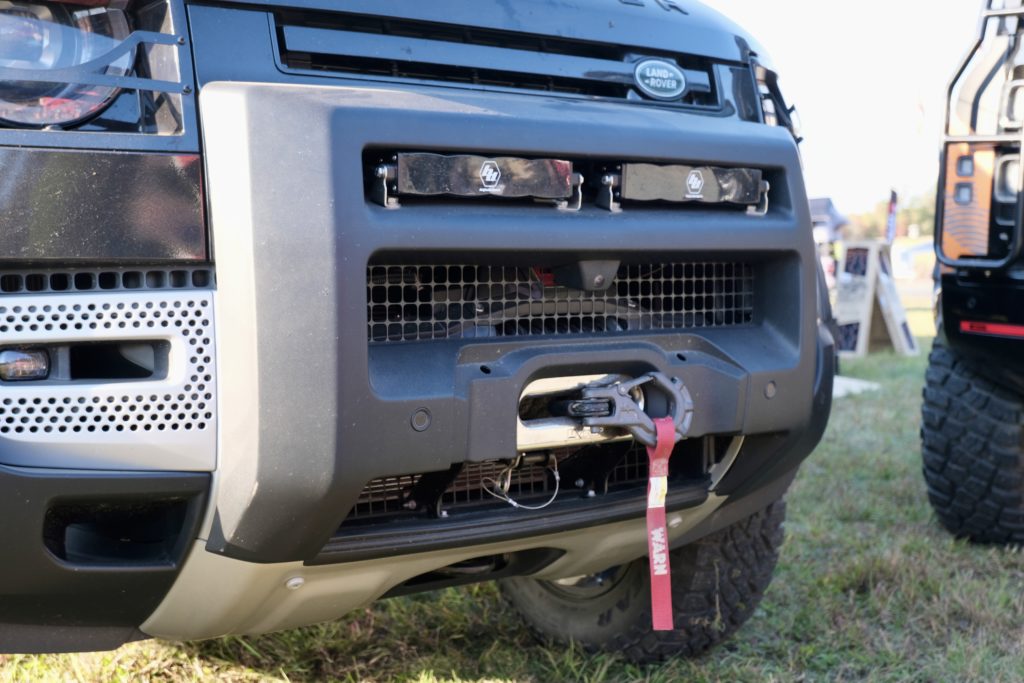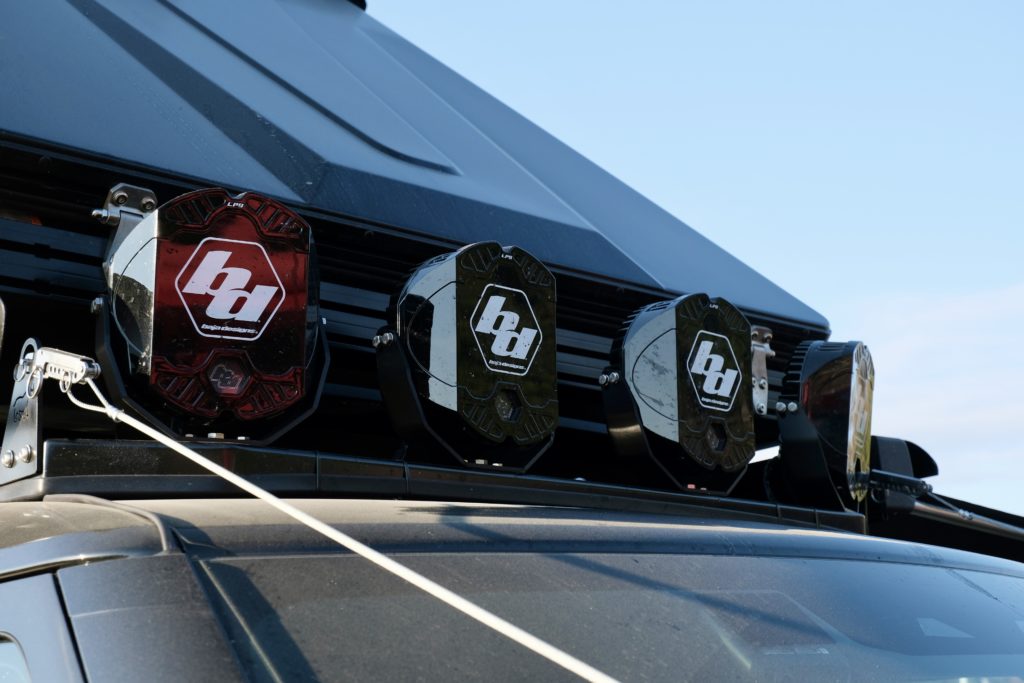 We saw several new Defenders at Overland Expo East, but this example from the Land Rover experts at Lucky 8 Offroad stood out. It's equipped with a Roofnest tent, Baja Designs lights, TRED traction mats, a winch, sliders, and more, but it still keeps it understated with the nearly all-black color scheme. Emblazoned with the Land Rover Trek logo, it's ready to take on any challenge.
Toyota Tundra TRD Pro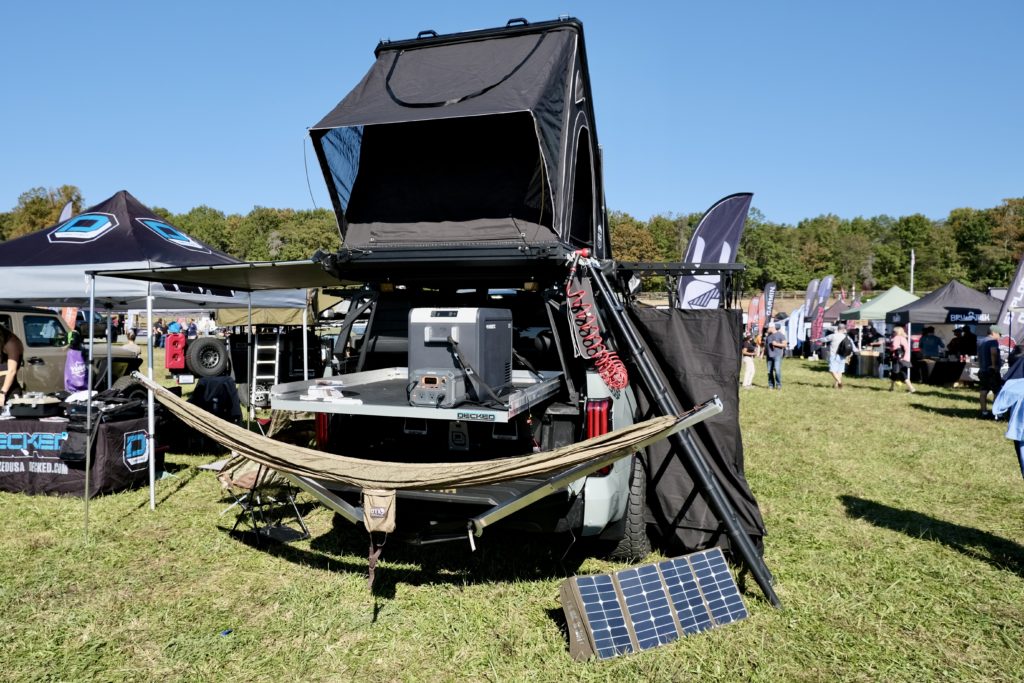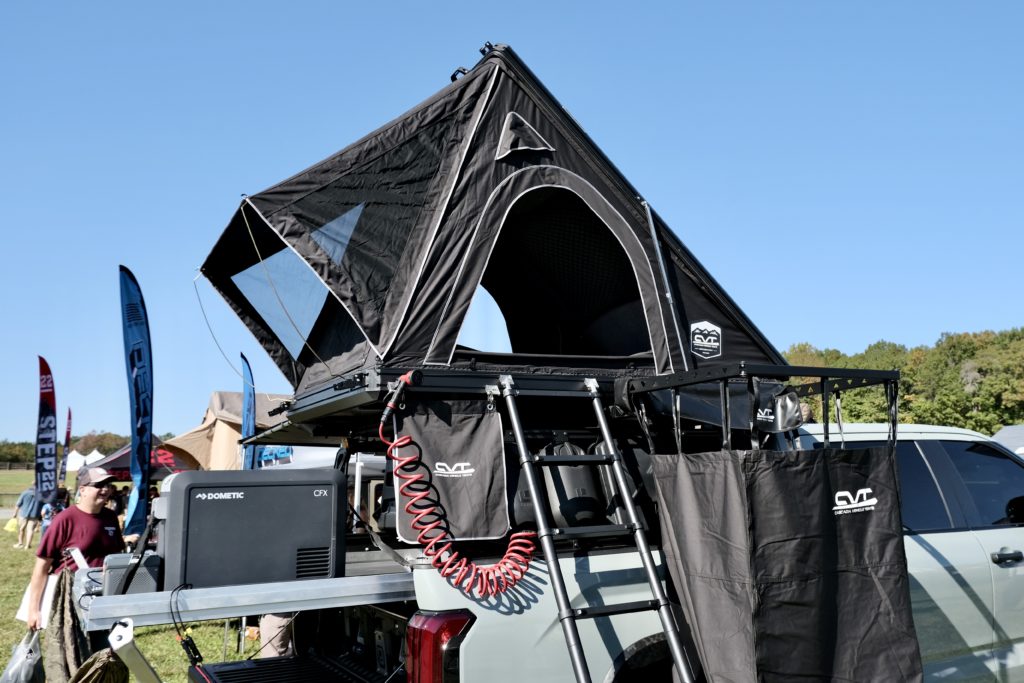 The DECKED booth featured one of the most well-equipped 2022 Tundras we've seen. This TRD Pro model was outfitted with a DECKED drawer system, a Cargo Glide, a Leitner Designs bed rack, Leitner Designs accessories, a CVT rooftop tent, a CVT shower, a solar panel, and even a hammock hitch carrier. Since this Tundra is outfitted with the TRD Pro package, it already includes plenty of lift, off-road-focused tech, and overall capability. With this payload of accessories, the Tundra is primed for future overland adventures.
Ford Bronco — Heritage Edition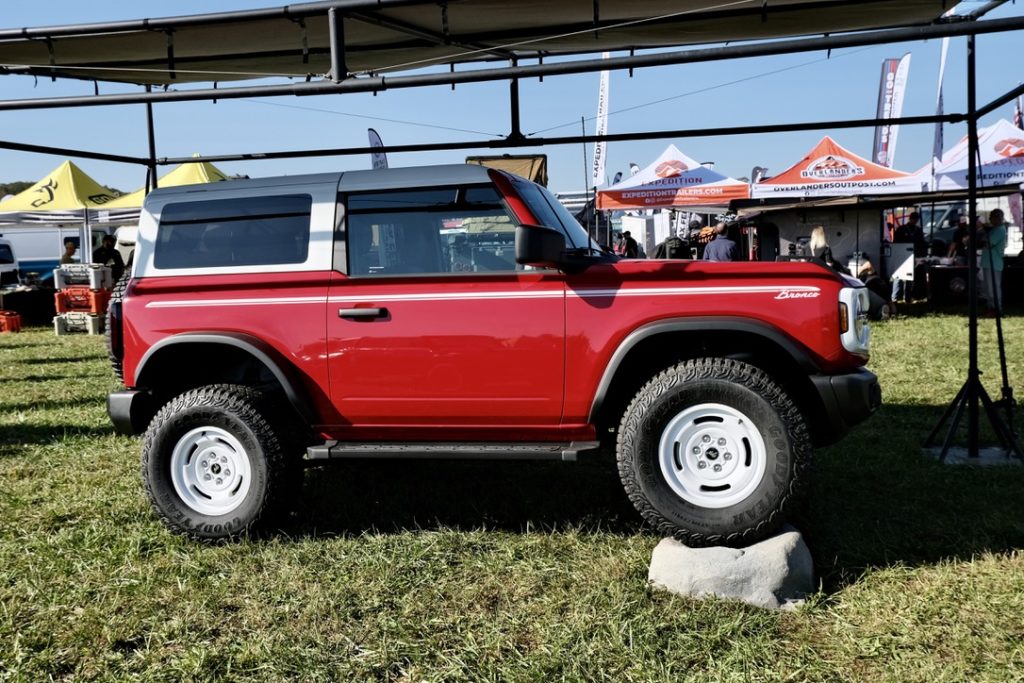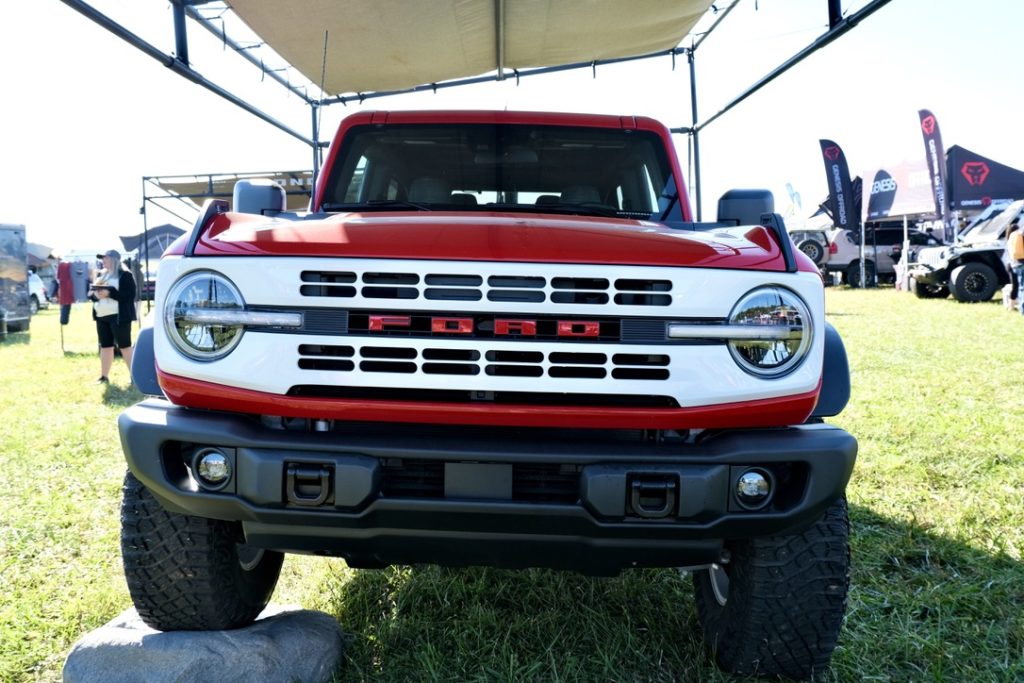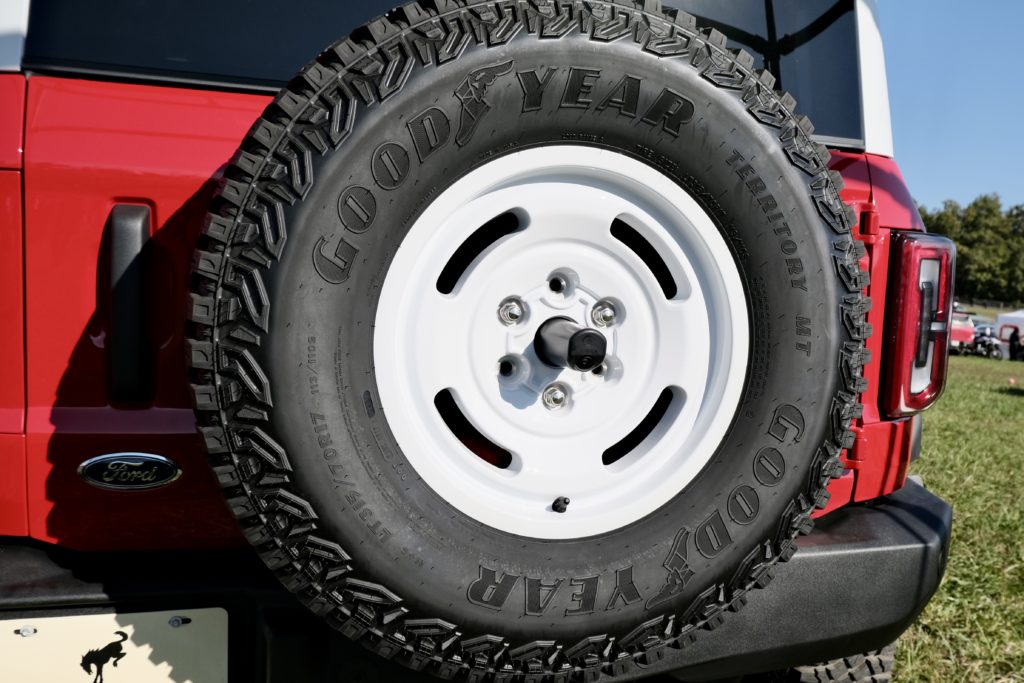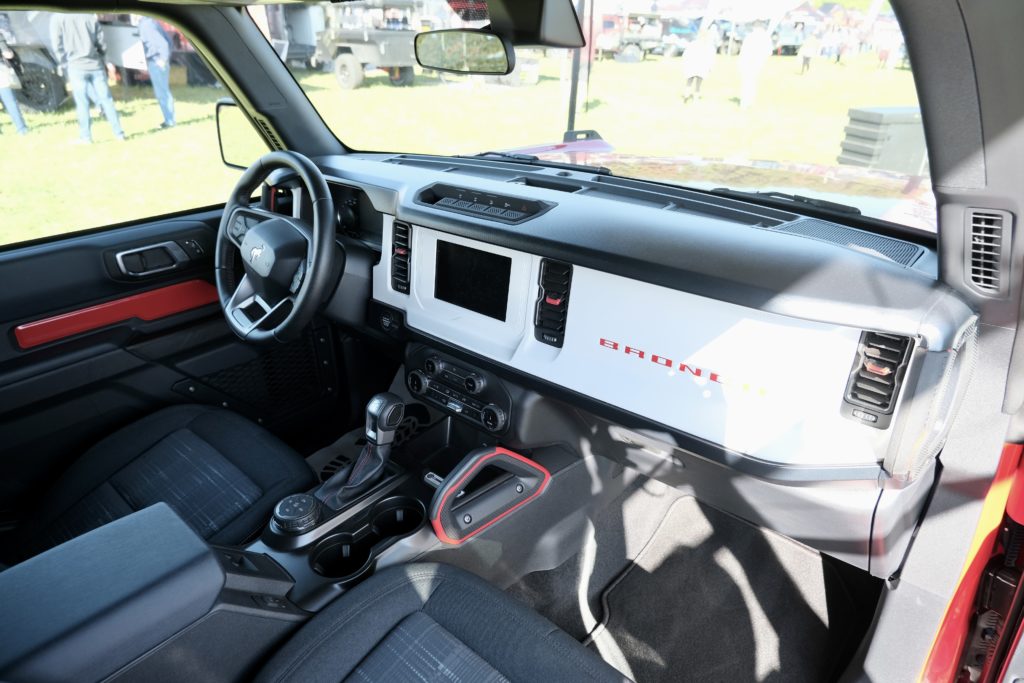 Ever since Ford announced the Heritage Edition Bronco, several of us on the Overland Expo staff have been patiently awaiting our chance to check one out in person. Needless to say, the Heritage Edition is just as cool in person. The white wheels, vintage-inspired graphics, retro interior, and contrasting grille make this Bronco look like it rolled out of the 1960s. While we're all about adding modifications and using our rigs, this one might stay original and stick to easier routes.