by Graham Jackson

For this Trips & Trails, Graham Jackson of 7P Overland took Overland Expo's 2021 Ultimate Overland Vehicle, Toyota 4Runner TRD Off-Road, on a portion of the Alpine Loop. The 4Runner will be a part of other storytelling throughout the year. Follow the 4Runner's adventures on its official landing page.
As a loop of 63 miles of semi-technical four-wheel-drive trail, the Alpine Loop in Southwestern Colorado may not seem like an overland route, but it is the heart of an area that can provide days and days of exploration and adventure. The loop itself consists of two pass roads, Cinnamon Pass to the South and its more famous neighbor, Engineer Pass to the North. These passes connect the three Victorian mountain towns of Ouray, Silverton, and Lake City each of which is also a gateway to further trails in the area.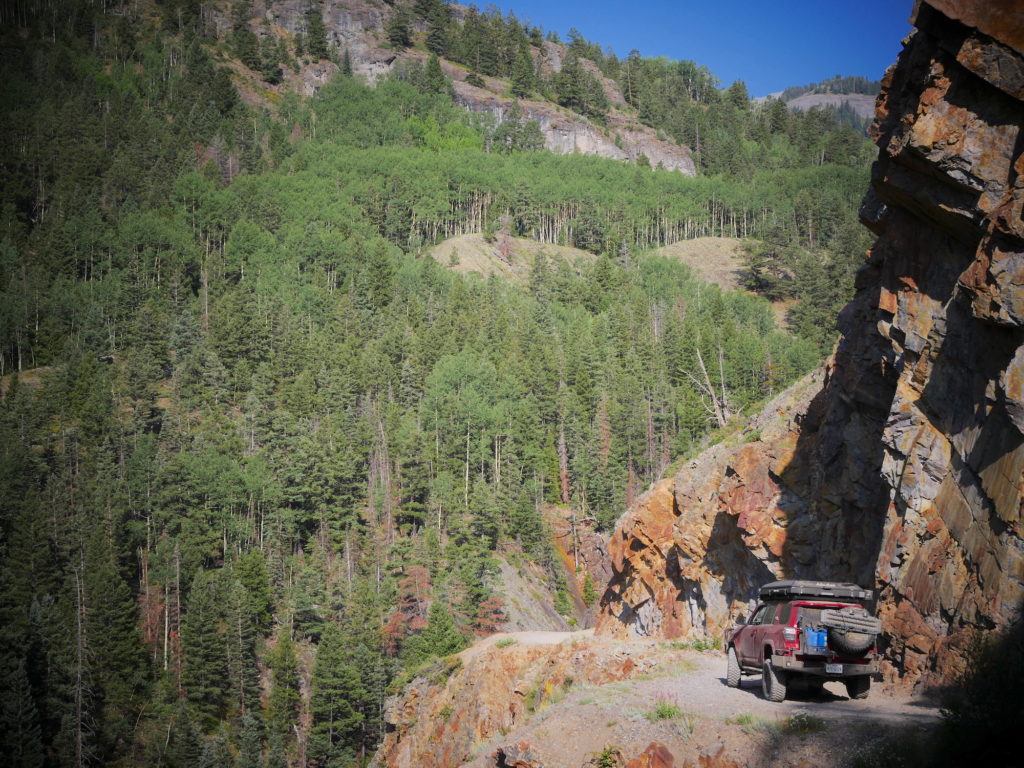 The loop itself is narrow in some places and rocky in most as you would expect from mountain trails, with spectacular views from the pass summits. The small ghost town on Animas Forks is a great stopping point. It is one of the highest mining camps in the U.S. and is managed by the Bureau of Land Management (BLM). There are various mines that can be visited up California Gulch and along the pass trails. In addition, the wild flowers can be epic and marmots and pikas can be seen throughout the area.
Most of the route is a moderate trail, but there are some sections of narrow shelf road that will get your attention, especially if you are not a fan of heights. Traffic can be an issue, especially the many four-wheelers and side-by-sides that get rented out of the various towns by tourists. Be aware of oncoming traffic and remember the uphill traffic usually has the right-of-way.
Ouray, Silverton and Lake City each have their own charm and provide dining and sundries for travelers. Ouray also has hot springs that were used by the Ute tribe well before white settlers moved into the area looking for gold and silver.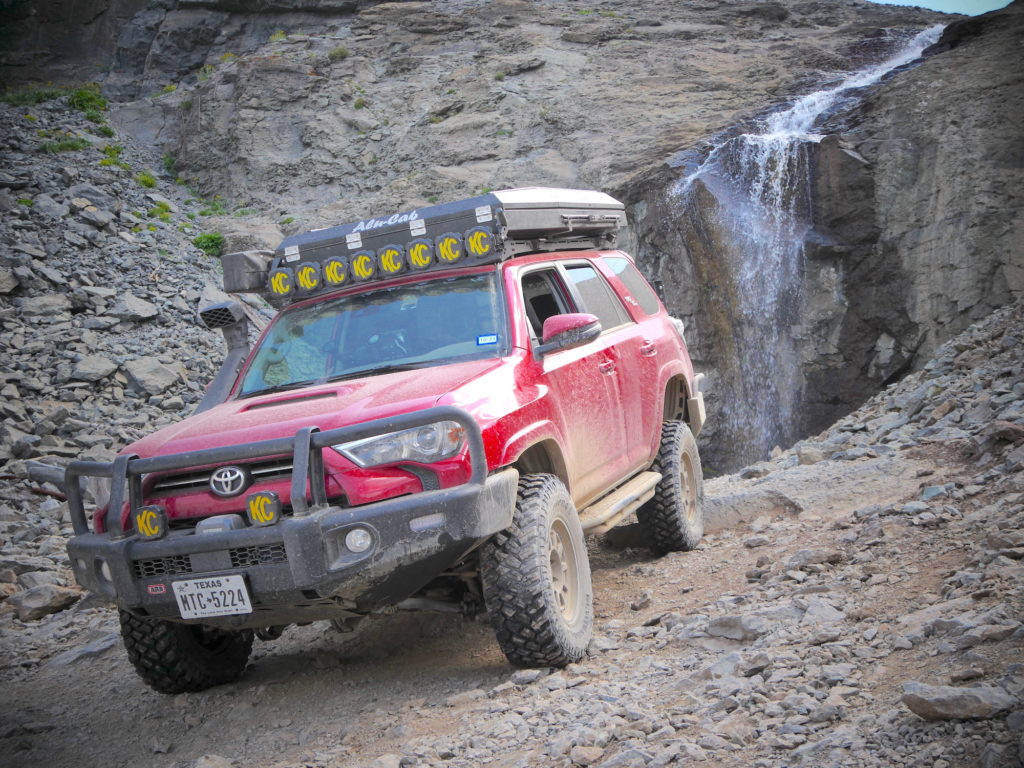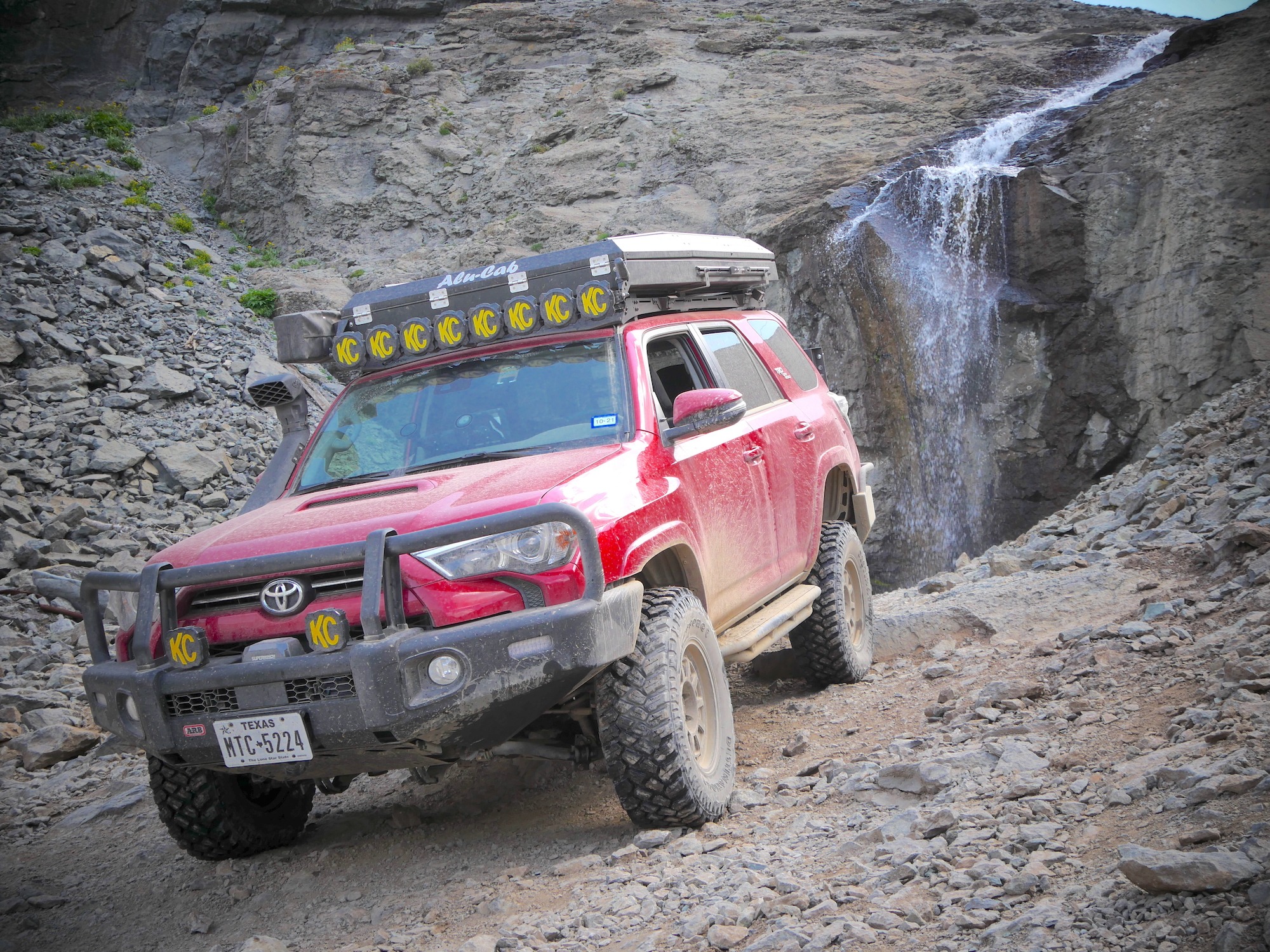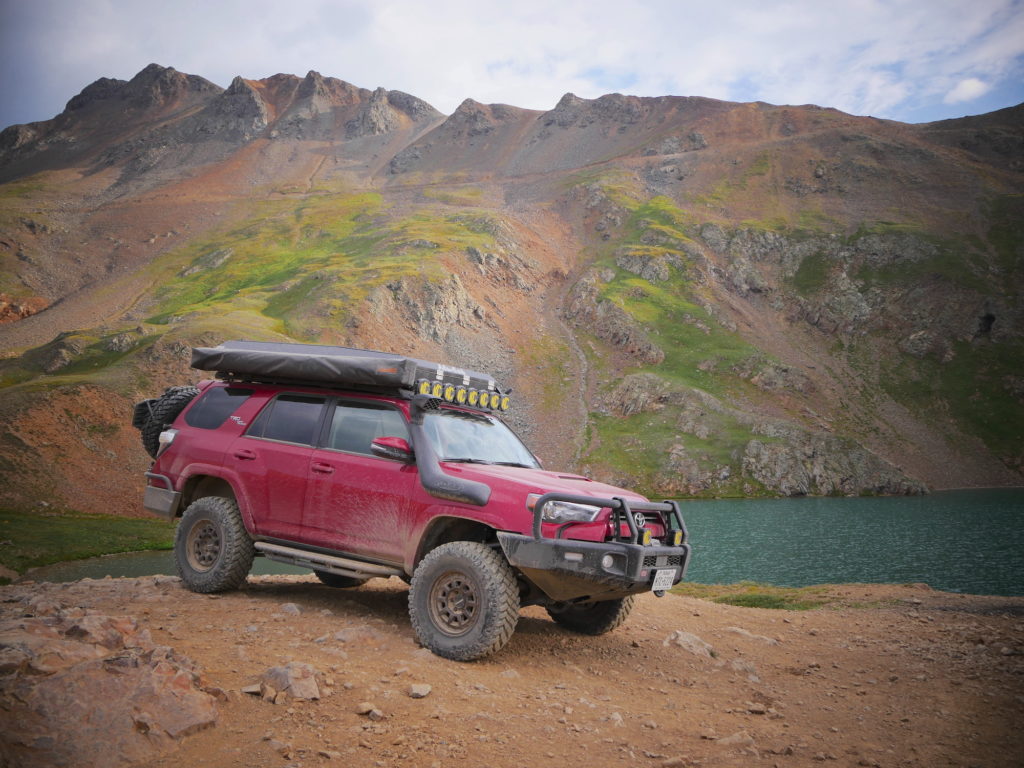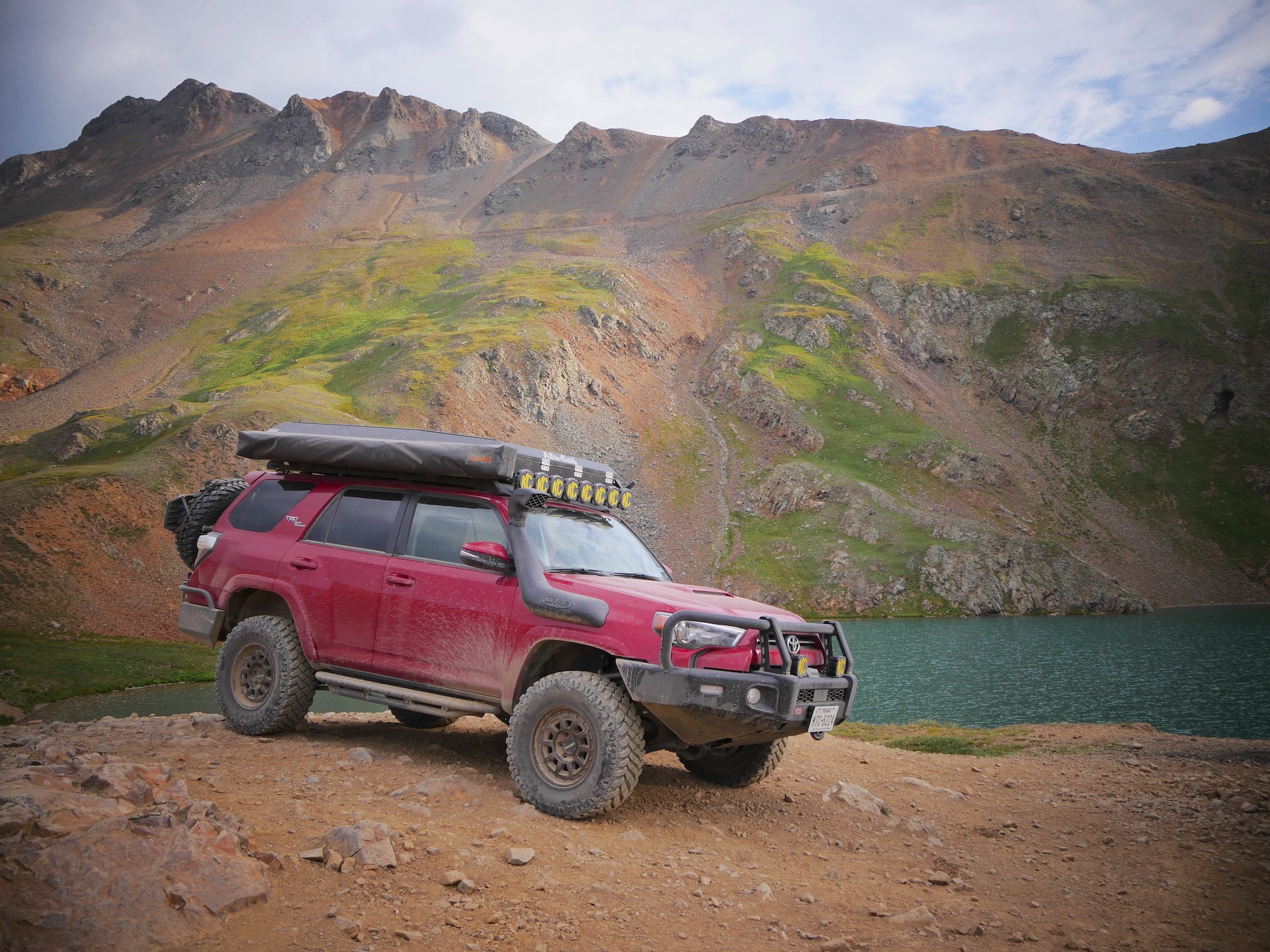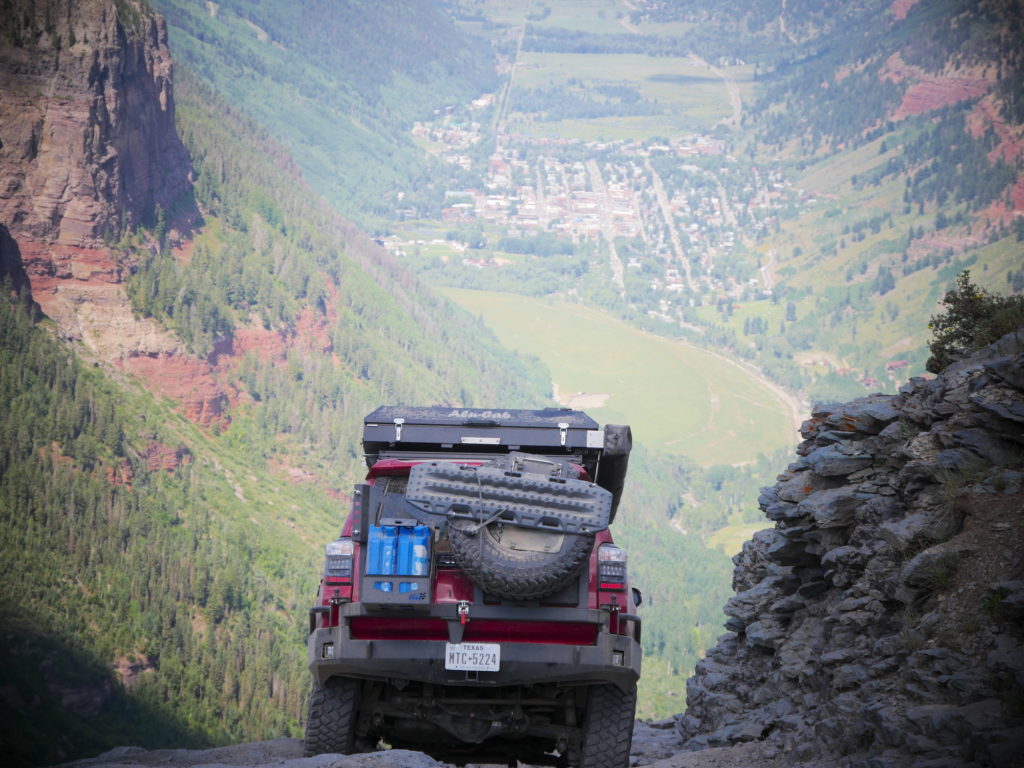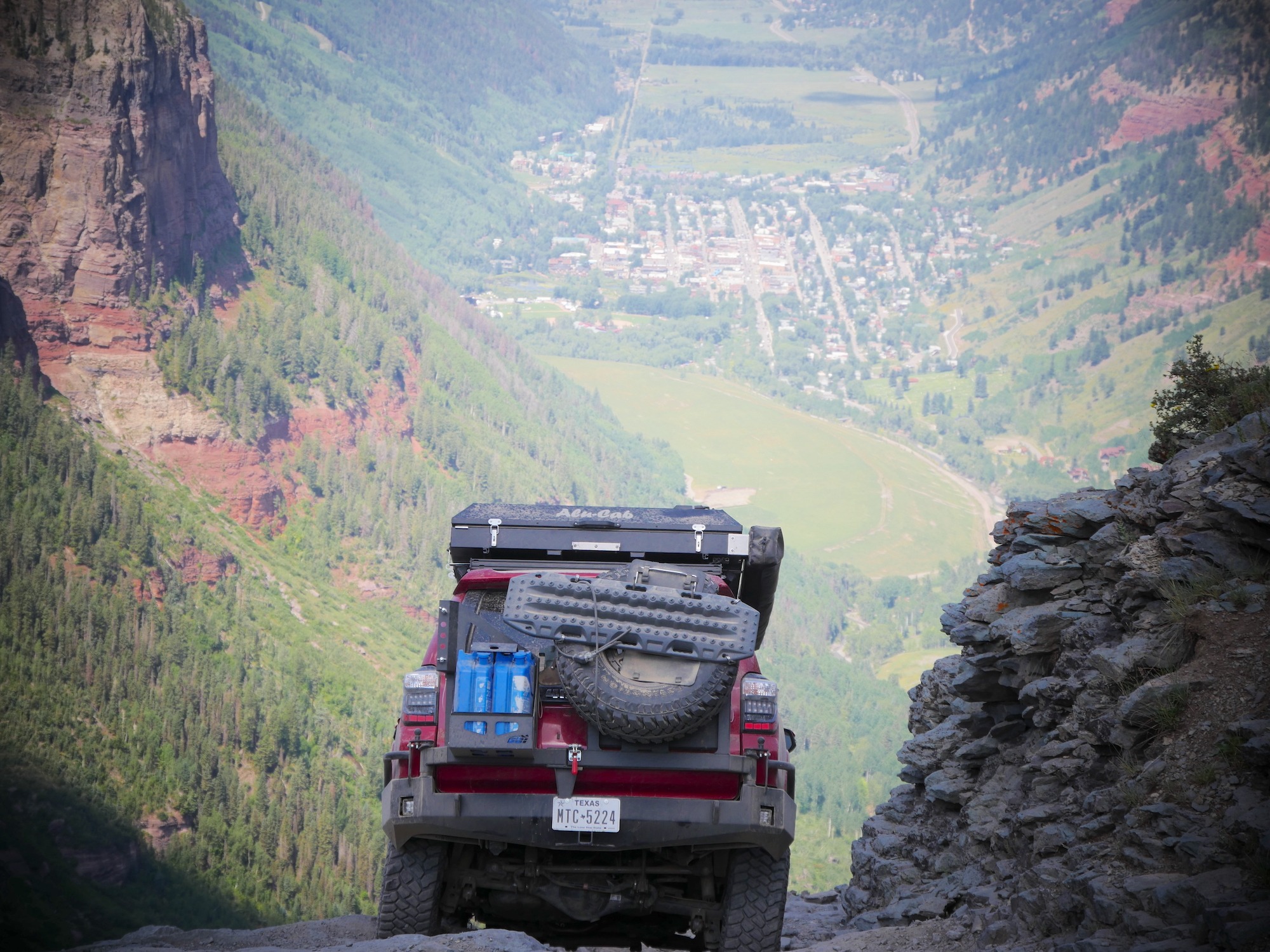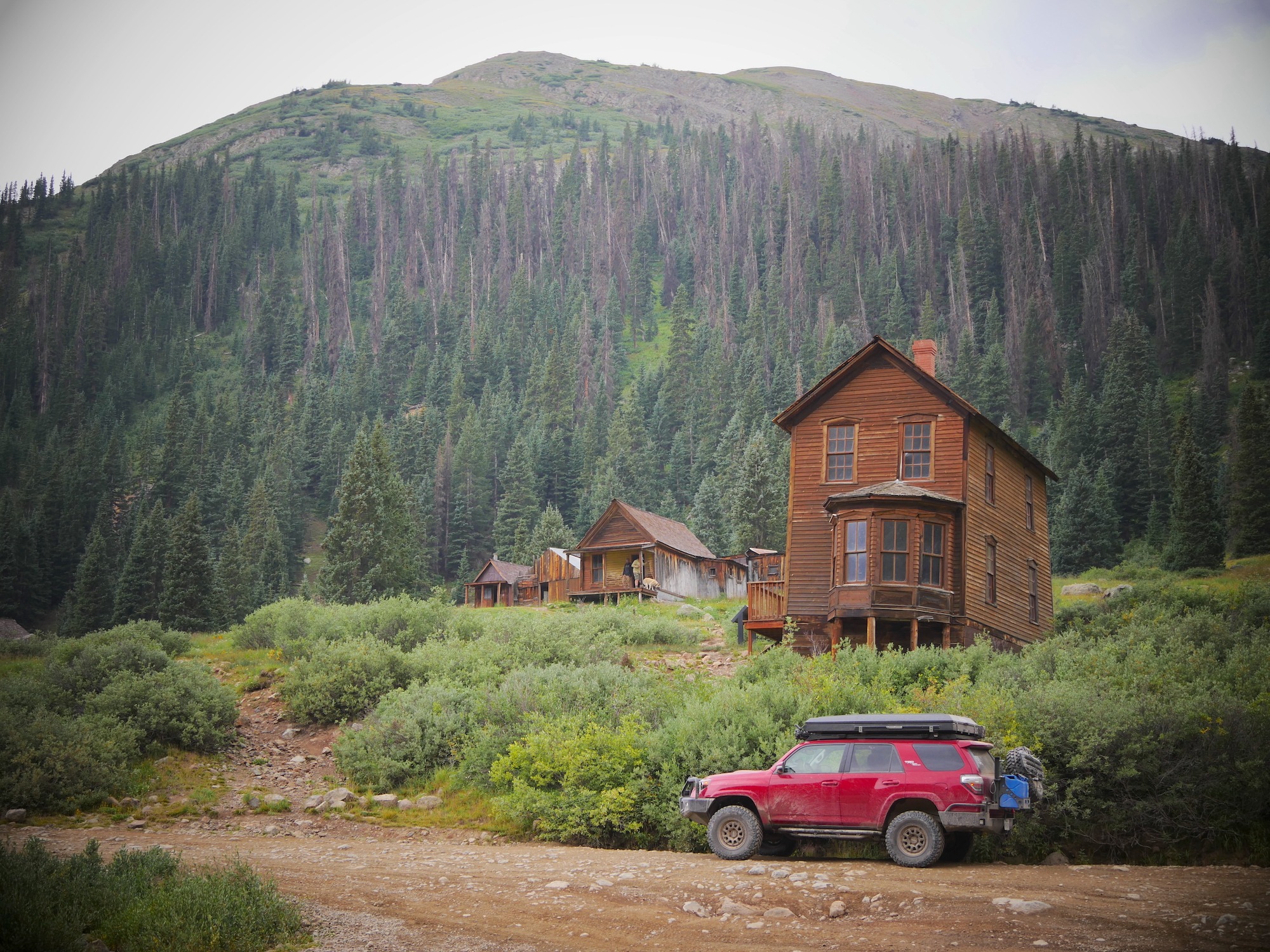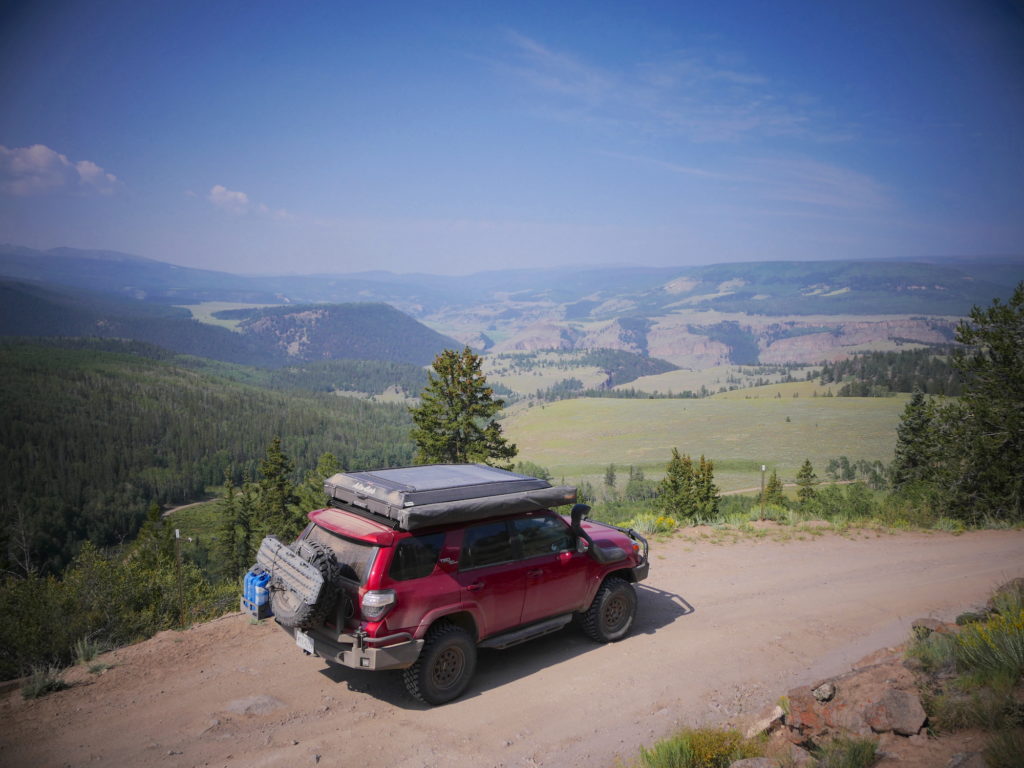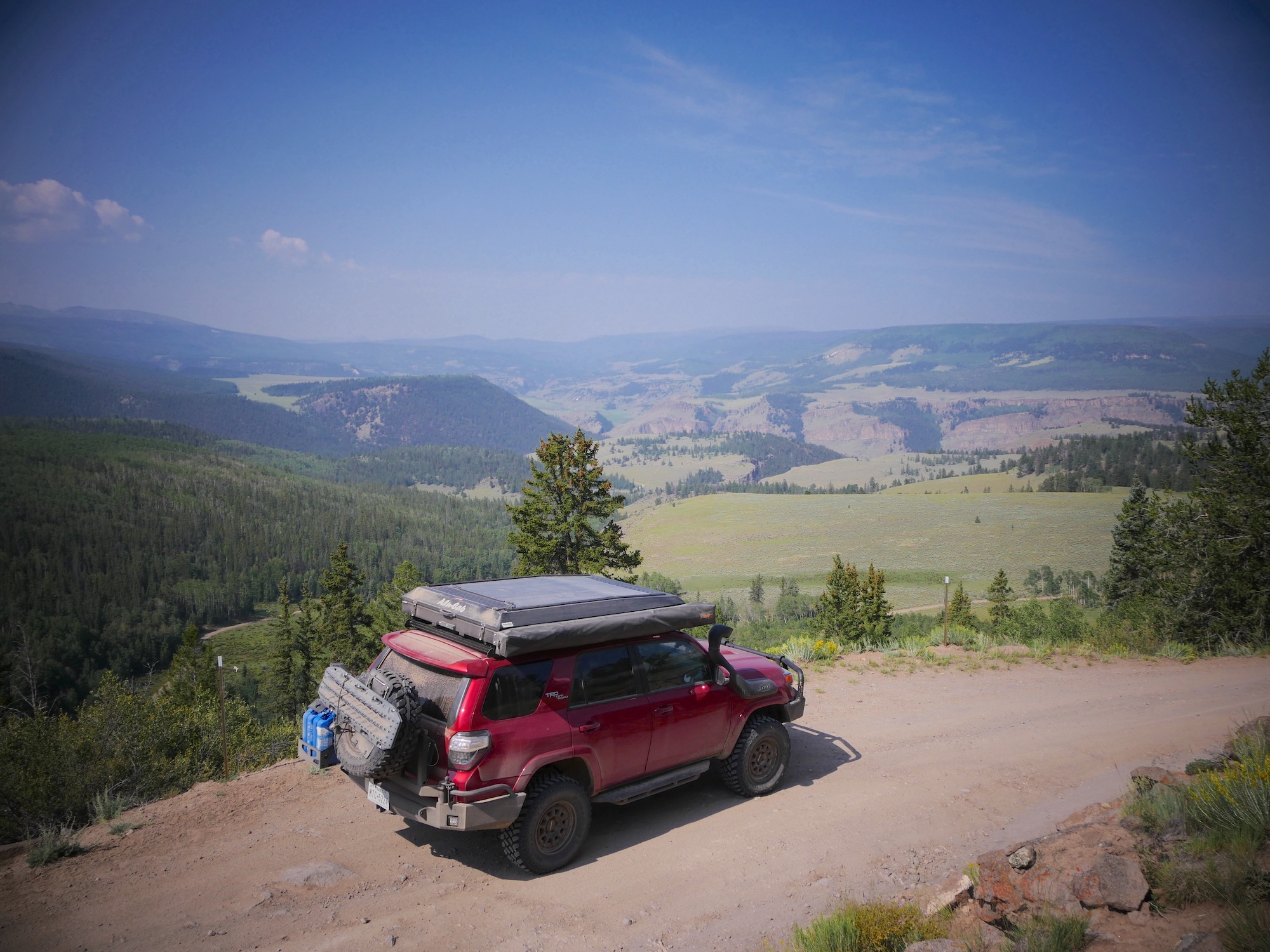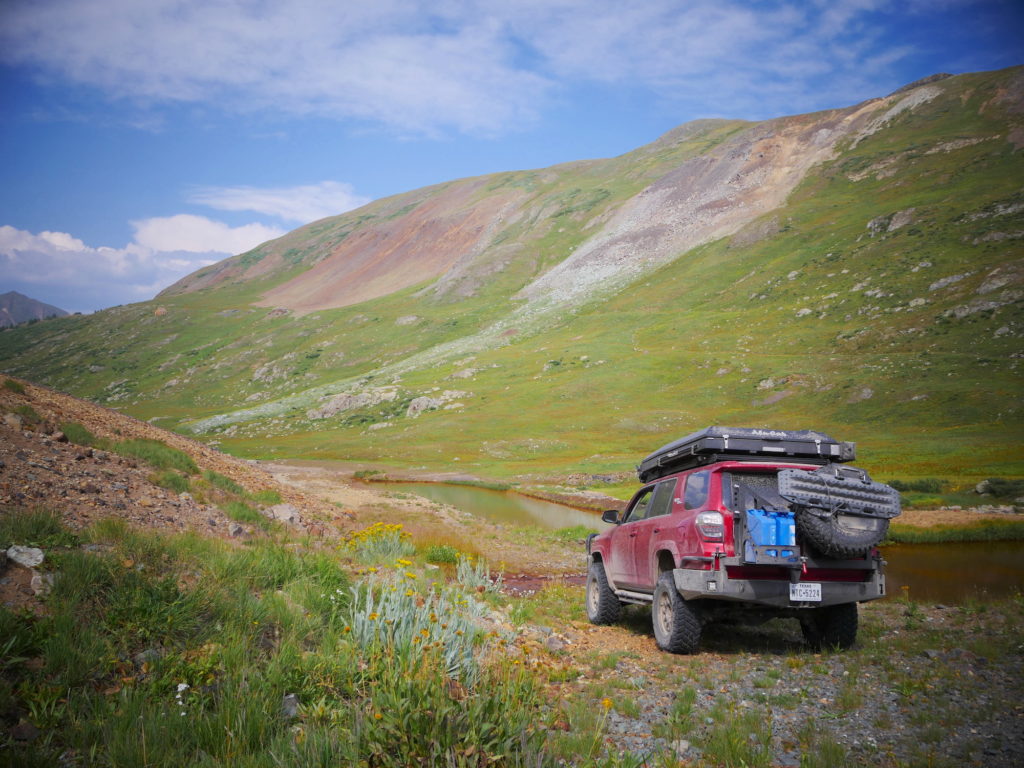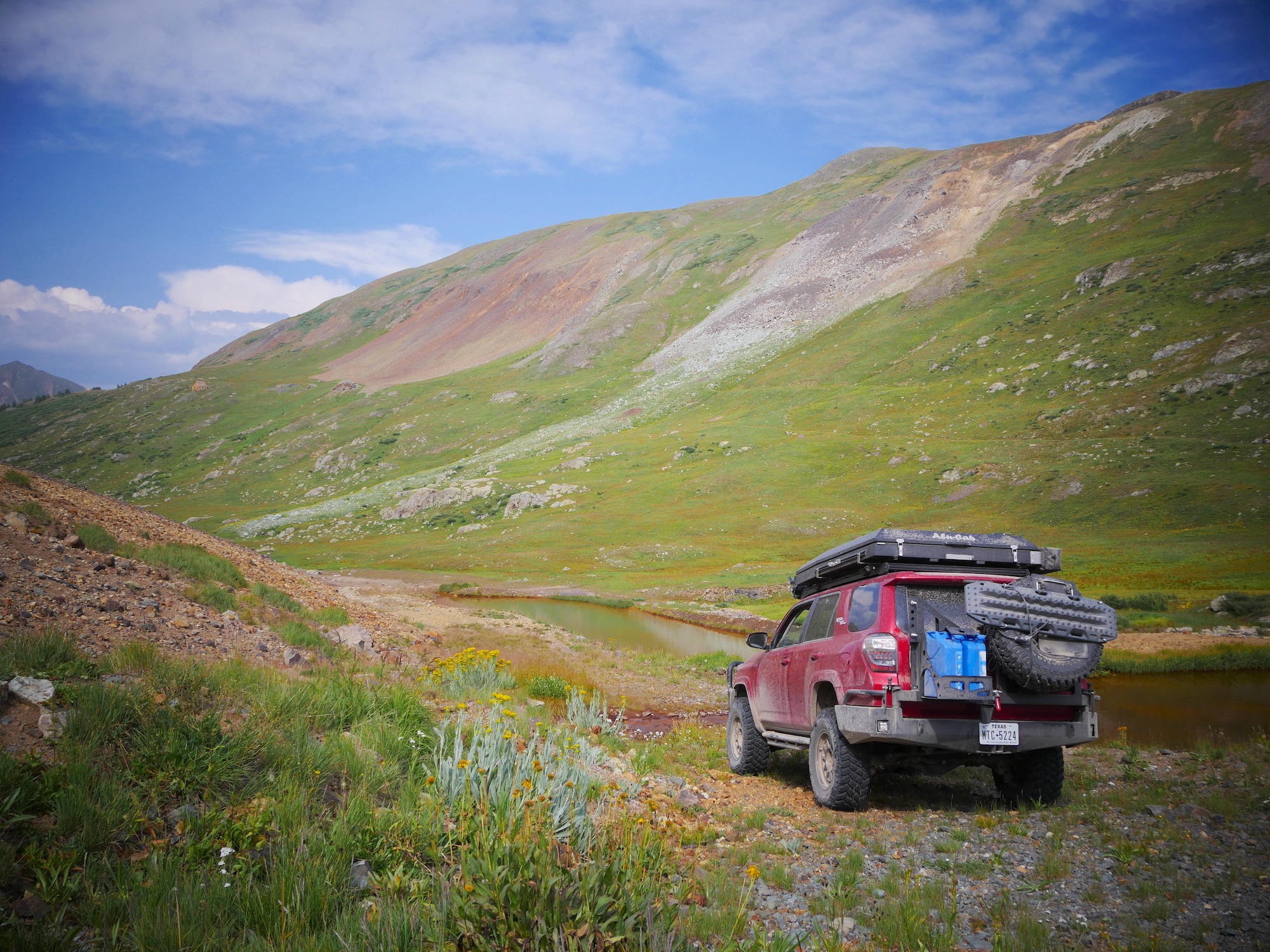 There are many trails coming off the Alpine Loop that provide further challenge and exploration. California Gulch out of Animas Fork has some very large mines that can be explored. Poughkeepsie gulch, between California Gulch and Engineer Pass, provides a challenge for those looking for a harder trail — sections will require lockers. To the west you can connect to Imogene, Ophir and Black Bear passes to get over to Telluride. Black Bear being a legendary trail and not one to be attempted by the inexperienced. It is a shelf road with the sort of massive drop offs that leave permanent creases in your seat covers.
From Lake City it is possible to connect all the way to the San Luis Valley on dirt, with plenty of remote camping options.
The Alpine Loop has so much to offer it would take a book to catch it all; it is an area well worth exploring.
What to know:
Time: 4-7 Hours
Distance: 63 Miles
Fuel: Fuel is available at Ouray, Lake City, and Silverton.
Highest elevation: 12,800 feet
Water: Water is available at Ouray, Lake City and Silverton. Altitudes on this route approach 13,000 feet, so drink plenty of water. You will be losing more than you realize.
Altitude: Engineer Pass is at 12,800 feet. Cinnamon is at 12,640 ft. If you are coming from low altitude, give yourself time to acclimate and descend if you start to feel the effects of altitude.
Other considerations: The roads can be closed from November through May and sometimes see snow as early as August. On some years the passes don't open until summer, so check ahead before travel. The old mines can be dangerous with a lot of mine debris and open shafts. Be cautious!