Owners of Ford's popular new Maverick pickup have a new way to organize their gear. Sliding pickup bed platform maker Decked says they have a new turn-key CargoGlide solution for the popular light-duty hauler, which features unibody construction instead of a ladder frame.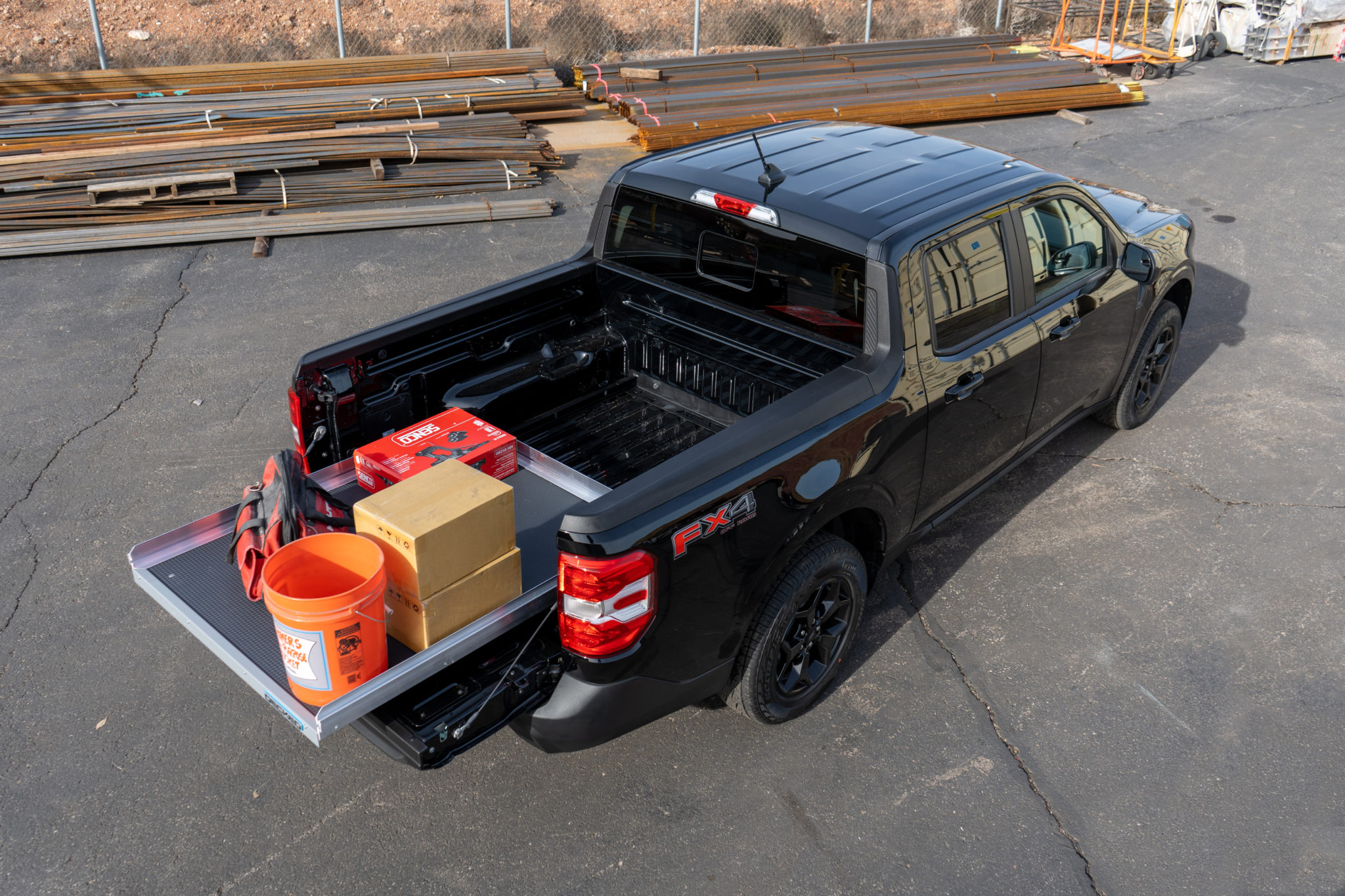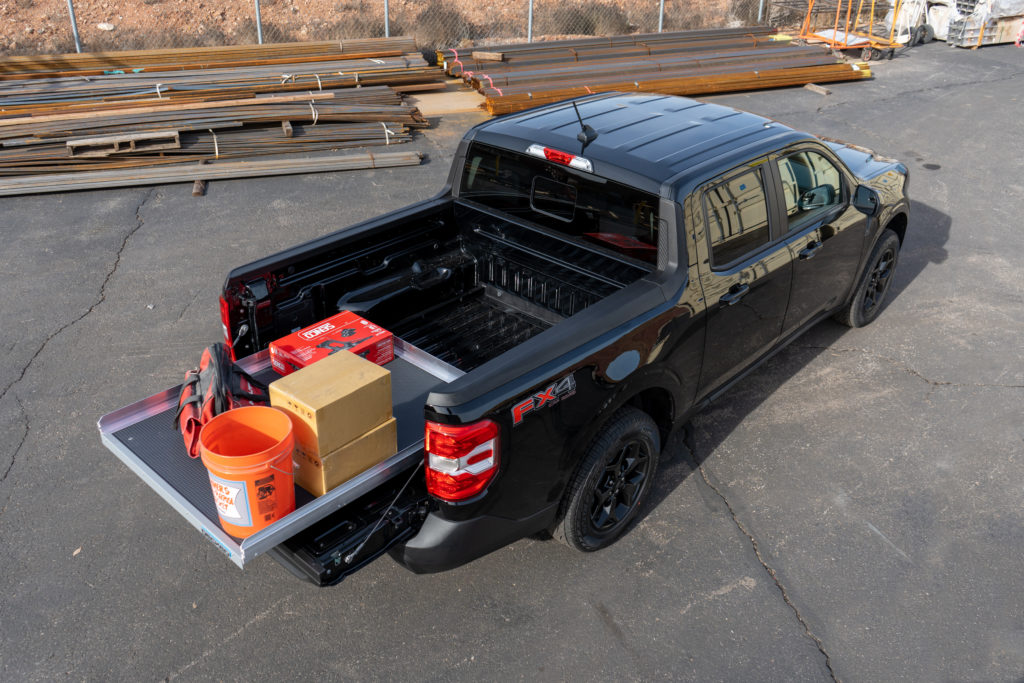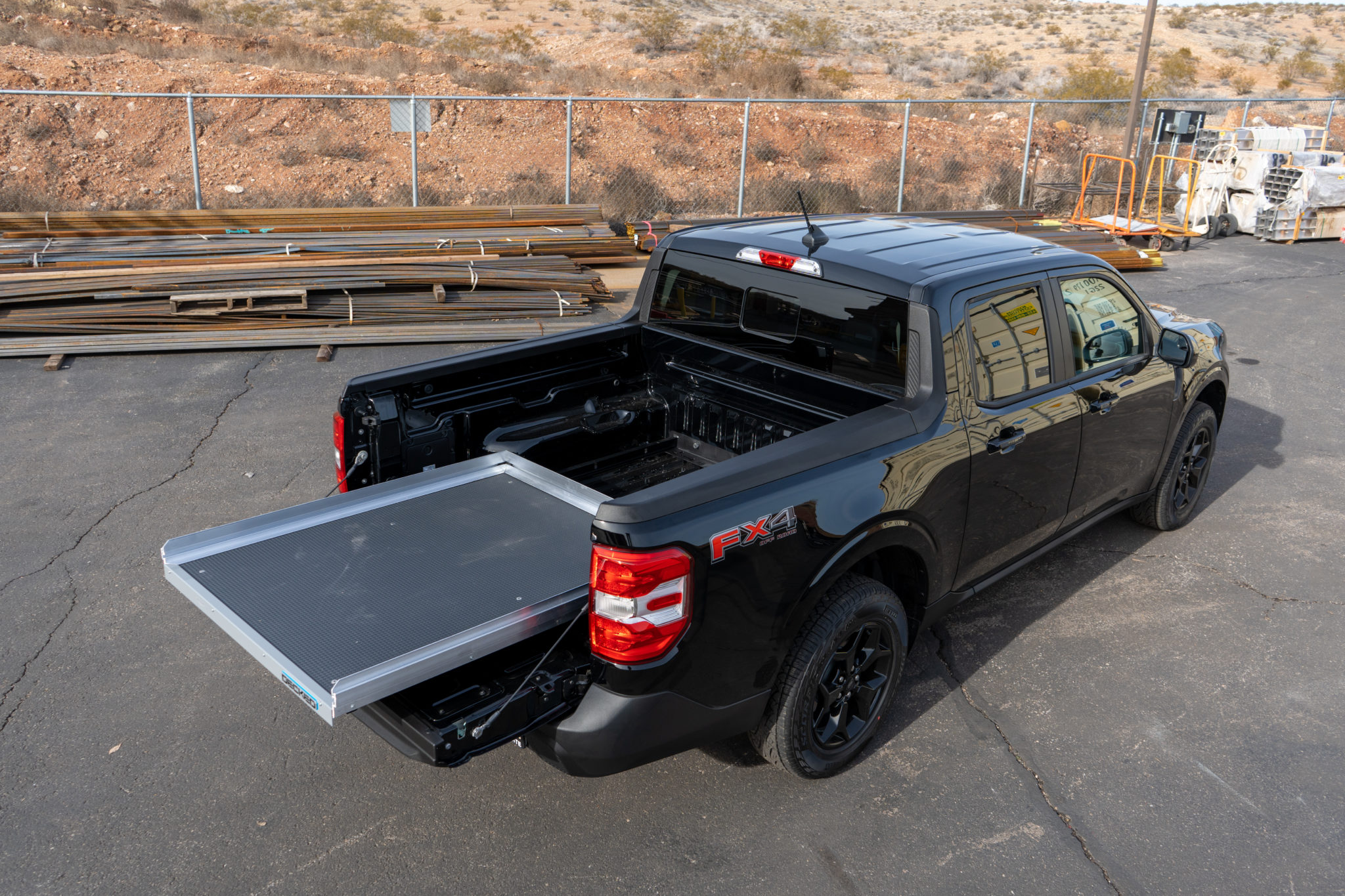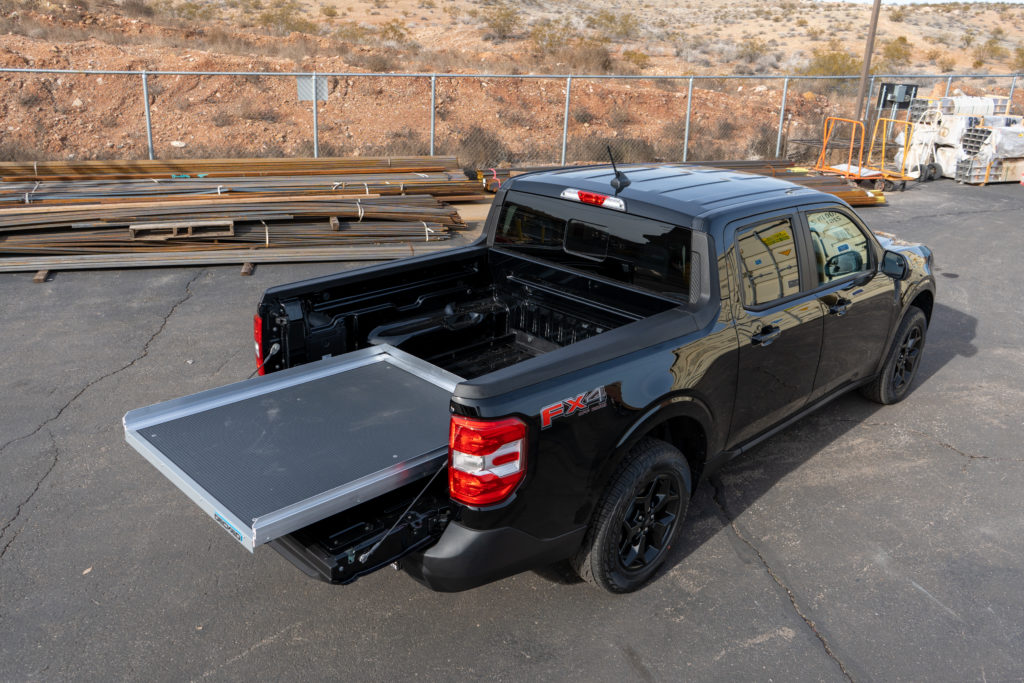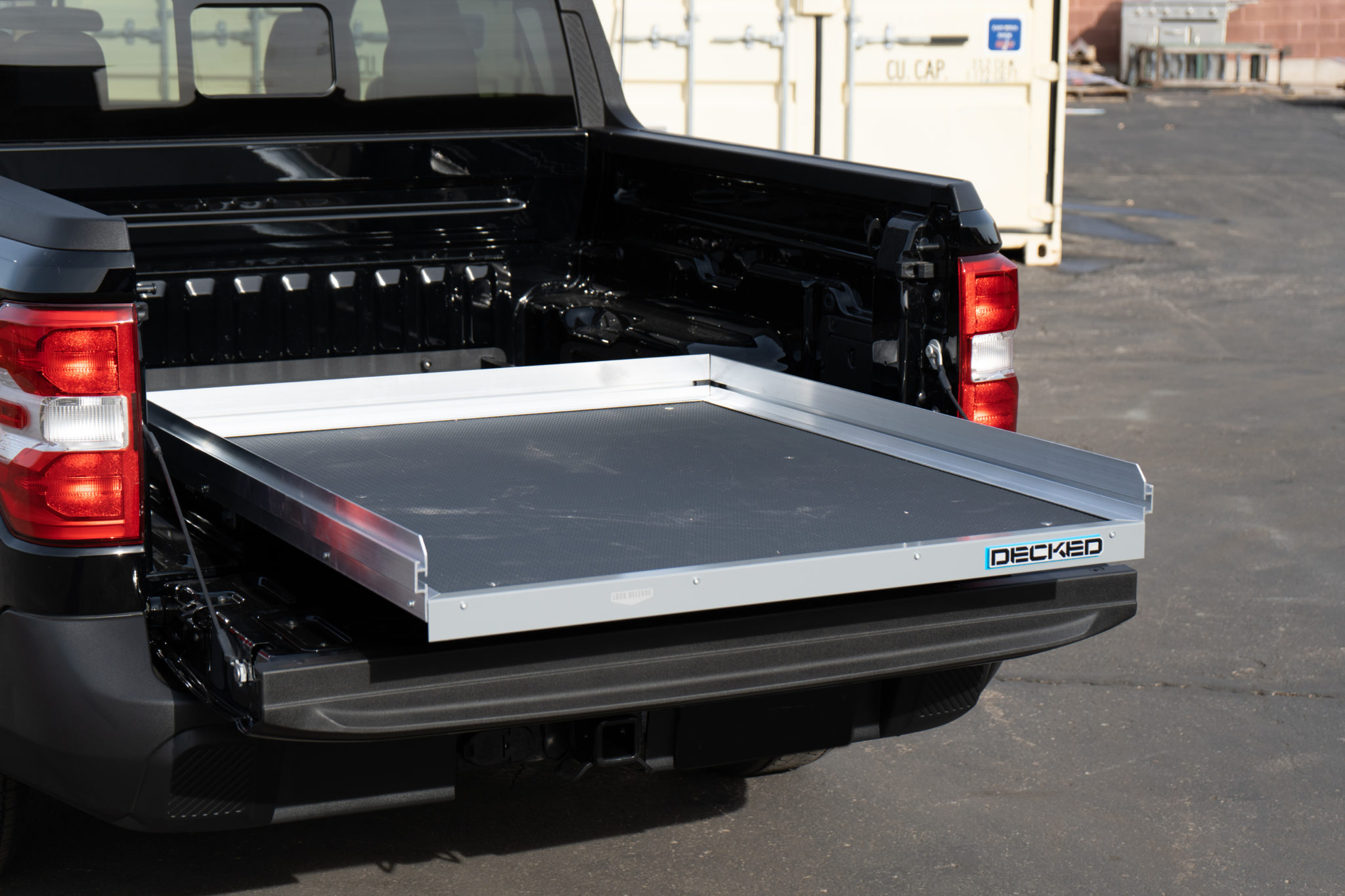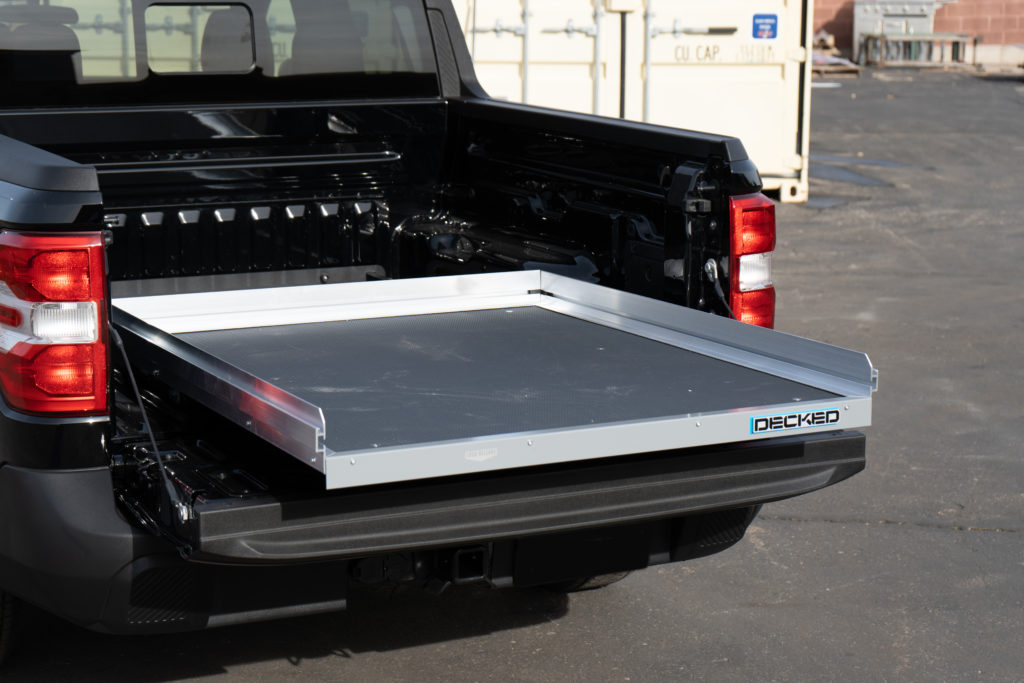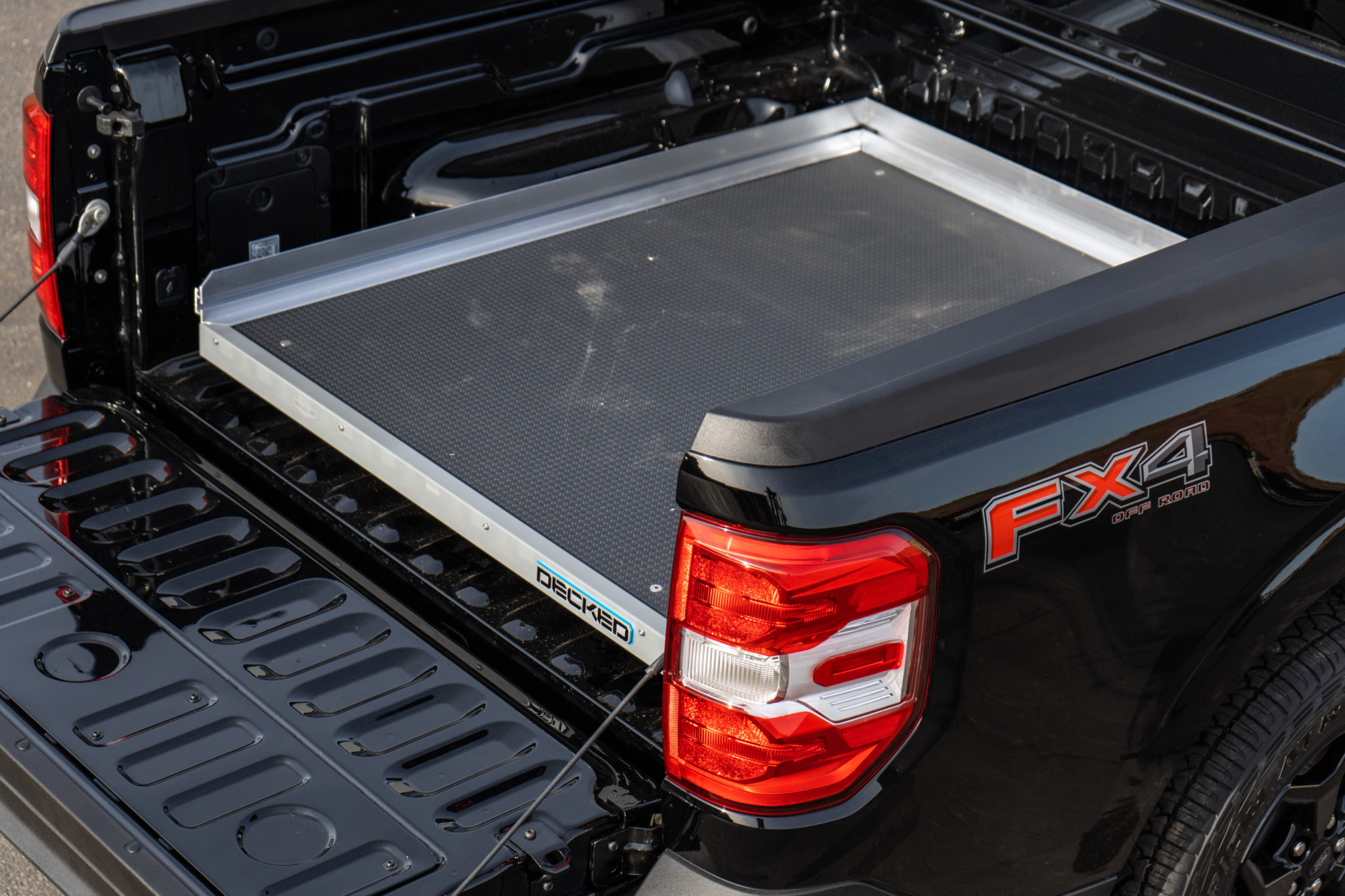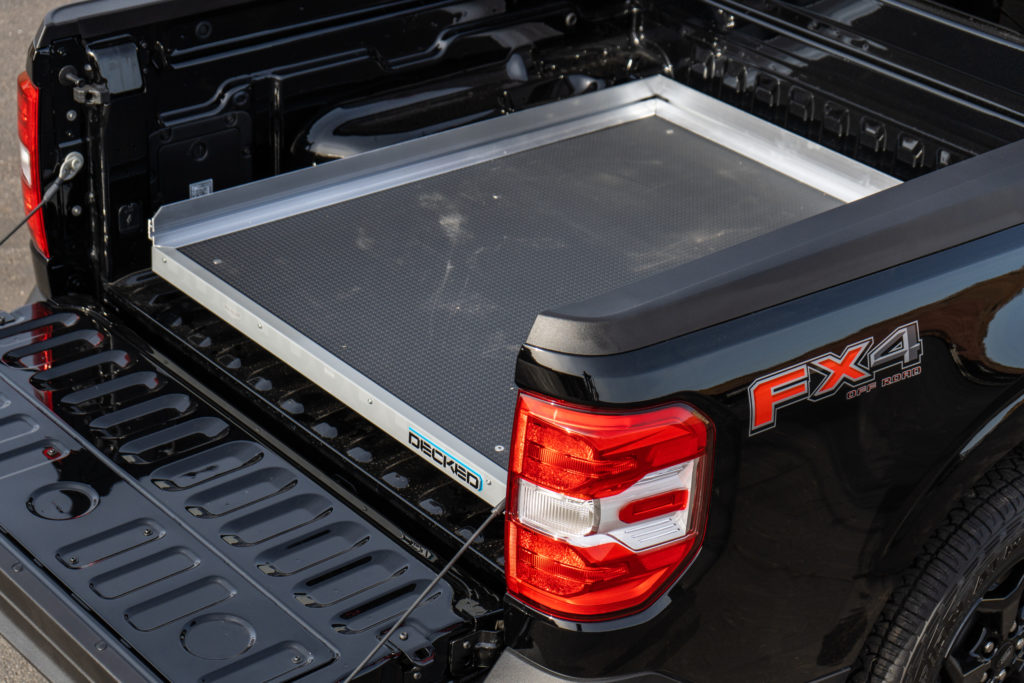 "The large number of owners using the Maverick's bed on a daily basis inspired us to develop our first-ever CargoGlide for a unibody vehicle," said DECKED VP of Marketing, Greg Randolph. "With its 1,000-pound payload, CargoGlide allows Maverick owners to store and easily retrieve heavy and bulky items… without crawling into the back of the truck."
The Maverick CargoGlide platform is available in two versions, one with a 70% slide range and an XL version with full 100% extension capability. The cargo deck portion comes pre-assembled and is constructed of marine-grade plywood on a powder-coated steel frame, then topped by a thermoplastic sheet to withstand harsh environments. Decked says both versions have a 1,000-pound weight capacity and can be installed in 30 minutes. Some drilling is required for installation.
Adjustable tie-down points on the sides allow for securing cargo. The deck itself locks into place with a simple control lever. Prices for the Maverick CargoGlide are $1,399 for the 70% extension version and $2,199 for the 100% extension model. Decked offers taller side rails and more cargo tie-down loops as options. Shipping is included in the price for the contiguous United States, and the CargoGlide is in stock now. The cost can be financed through Affirm.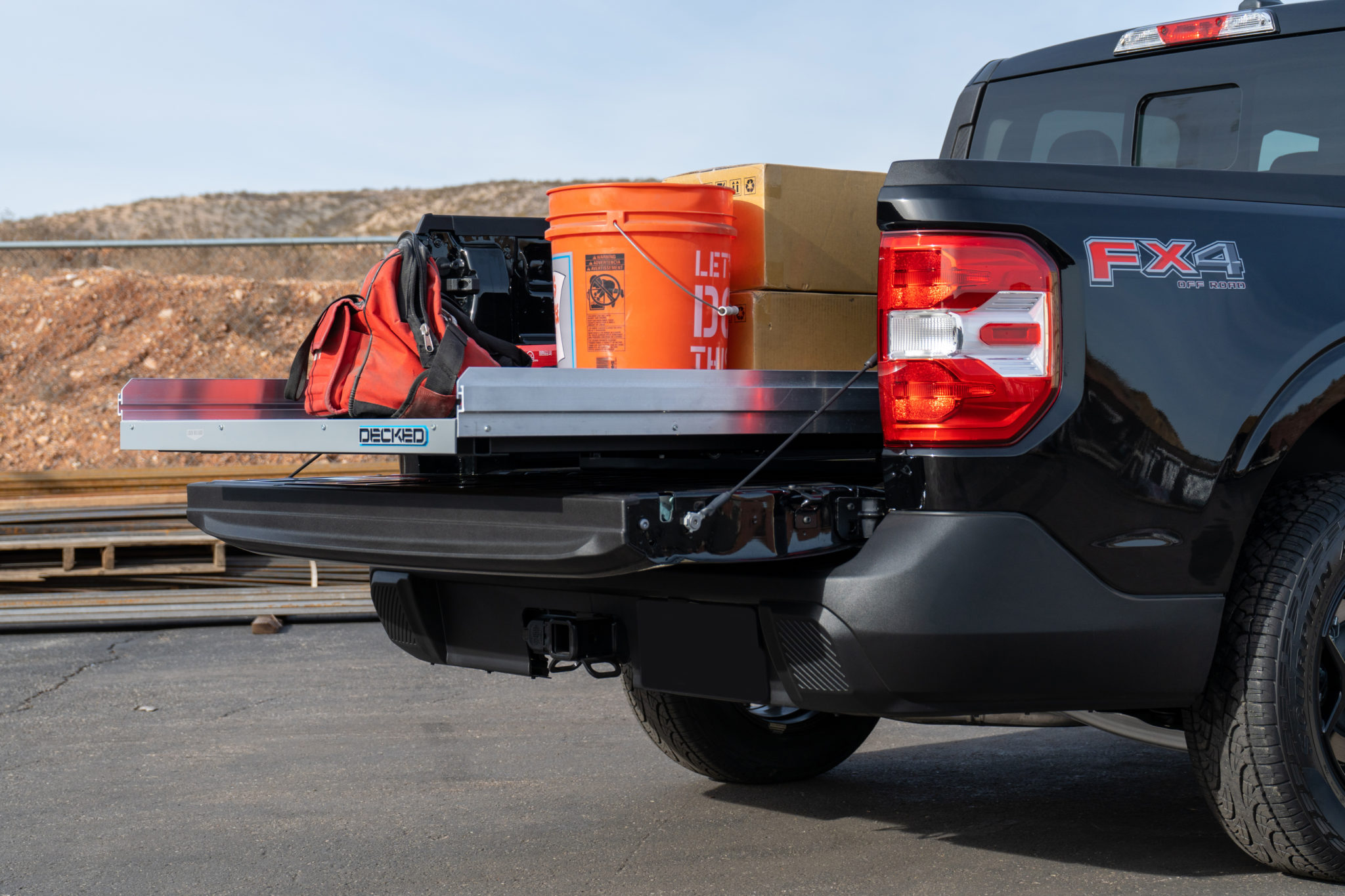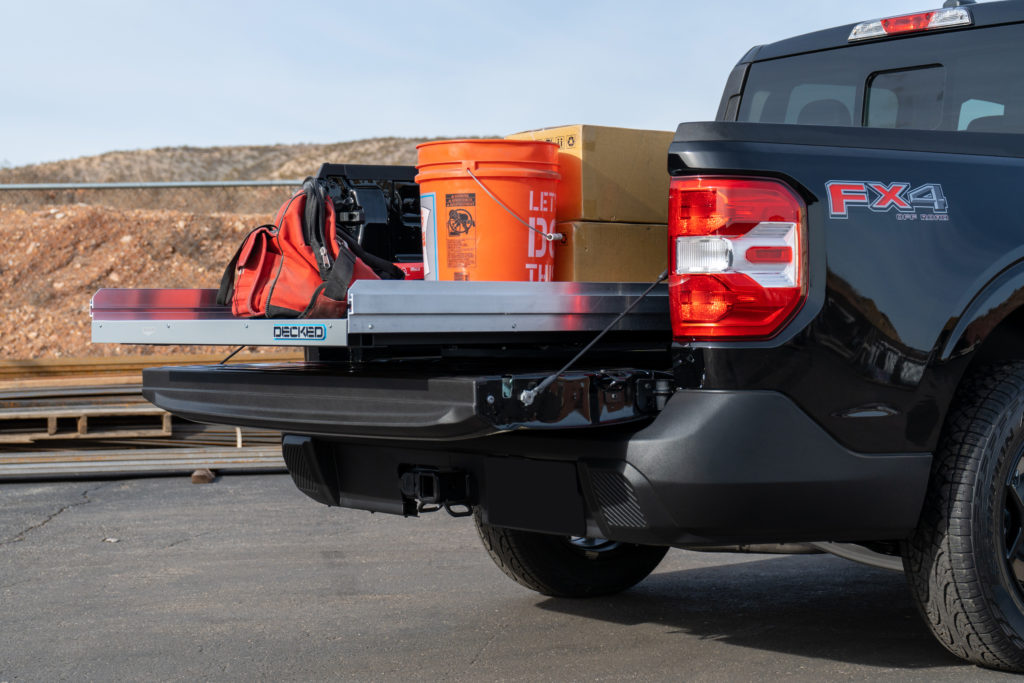 So far, the CargoGlide for the Ford Maverick does not work with Decked's drawer system, but that may change in the future. Go to Decked's website for more details on options and installation videos.