There's hyperbole, and then there's hyperbole on the galactic level. That may be where Ford CEO Jim Farley was aiming for when talking recently about "Project T3," which will be a fully electric new truck set to drop in 2025. 
In a statement, Farley opined that noted automotive author PJ O'Rourke once described American pickups as "a back porch with an engine attached. Well, this new truck is going to be like the Millennium Falcon with a back porch attached."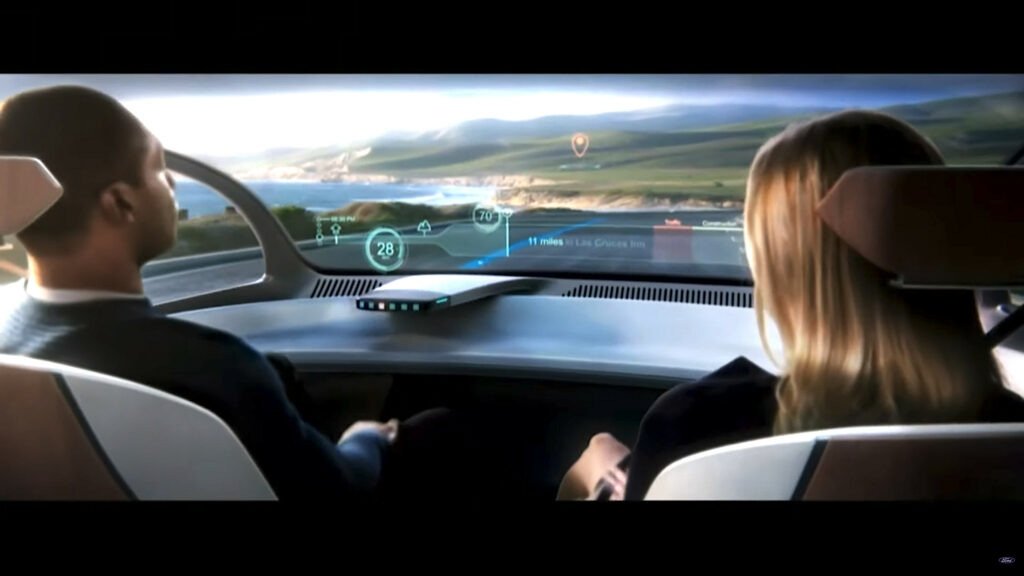 Now there's a visual. Chewie, pass the lemonade and flyswatter? Anyhow, Farley has made it abundantly clear that the F-150 Lightning EV models now trickling out are preceding a flood of EVs, including the T3 Falcon (hey, why not?) that will come from BlueOvalCity in Tennessee, a literal company town/gigafactory under construction to make half a million E-trucks per year when up and running in 2026.
Lincoln brand vehicles will also be built at the sprawling plant, which will employ 6,000 humans but also a lot of robots. One of them may be doing the driving for you, in a sense, as Ford has shown images of people in a vehicle with no steering wheel in sight. That's likely a few more years out.
A lot of Ford's BlueOvalCity ideas are pages out of Tesla's Gigafactory playbook, including the tight integration of battery production with vehicle assembly. Ford claims that when the BlueOvalCity (BOC) facility is working as planned, battery production will dovetail with vehicle production to the point that new batteries will slot into new vehicles within an hour of completion. Farley has said that future Ford EVs will be "radically simplified," a worthy goal when you don't have to make engines and transmissions, at least not in the traditional sense. Farley also said future Ford EVs will receive near-constant updates to improve performance and literally every operational aspect, likely via wifi or cellular service.
The nearly $6 billion BOC facility will also have a robotized accessory install section that will attach toolboxes and other custom touches as ordered by buyers. Solar panels line the roof of the plant and are complemented by a larger ground-based solar power collection array in Ford renders, and the company says they are committed to using renewable and "carbon-free" power by 2035. So while the upcoming Ford electro-trucks may not have smuggling compartments (but don't rule it out), Ford has said they are committed to the truck EV idea, so much so that the "T3" project is short for "Trust The Truck." In a press release, Ford said they want to create a truck that is "fully updatable, constantly improving, and supports towing, hauling, exportable power, and endless new innovations owners will want."