Quick take: Ford's latest pure-electric pickup, the F-150 Lightning, has full-time all-wheel drive, an electronically locking rear differential, Off-Road driving mode, and can be optioned with up to 320 miles of range per charge. This makes it an impressive overlanding rig no matter how you slice it. Limited only by its stock tires and the EV charging network, the Lightning proved that EVs are indeed ready to take on overland adventures — albeit carefully orchestrated ones.
"Well, this should be interesting," I said in a pensive tone to my co-pilot, Peter.
Ahead of us, through the windshield of the 2022 Ford F-150 Lightning Platinum, we spied a half-washed-out trail roughly one foot narrower than the pure-electric pickup. We watched as our buddy Josh Ashcroft — of NOMADICA Outfitters fame — carefully climbed the trail in his Land Rover LR3.
Not only was the trail narrow, rocky, and rutted, the Lightning I was piloting was the top-of-the-line Platinum trim. Normally, a luxury truck doesn't necessarily spell potential disaster on an overlanding trail. This Lightning, though, came from the factory with 20-inch alloy wheels and low-profile highway tires. So, to say it wasn't spec'd for trail driving would be an understatement.
I turned to the portrait-style 15.5-inch touchscreen mounted in the center dash. I selected 'Off-Road' from the driving modes. Instantly the instrumentation switched from Ford blue to orange. And an icon on the digital instrument cluster illuminated, indicating the rear locking differential (seriously, it has one) had engaged.
I chuckled nervously and slowly pressed the accelerator pedal. The Lightning silently crept forward. Only the sounds of the trees scraping the fresh Antimatter Blue metallic paint and the jumble of rocks beneath the tires could be heard.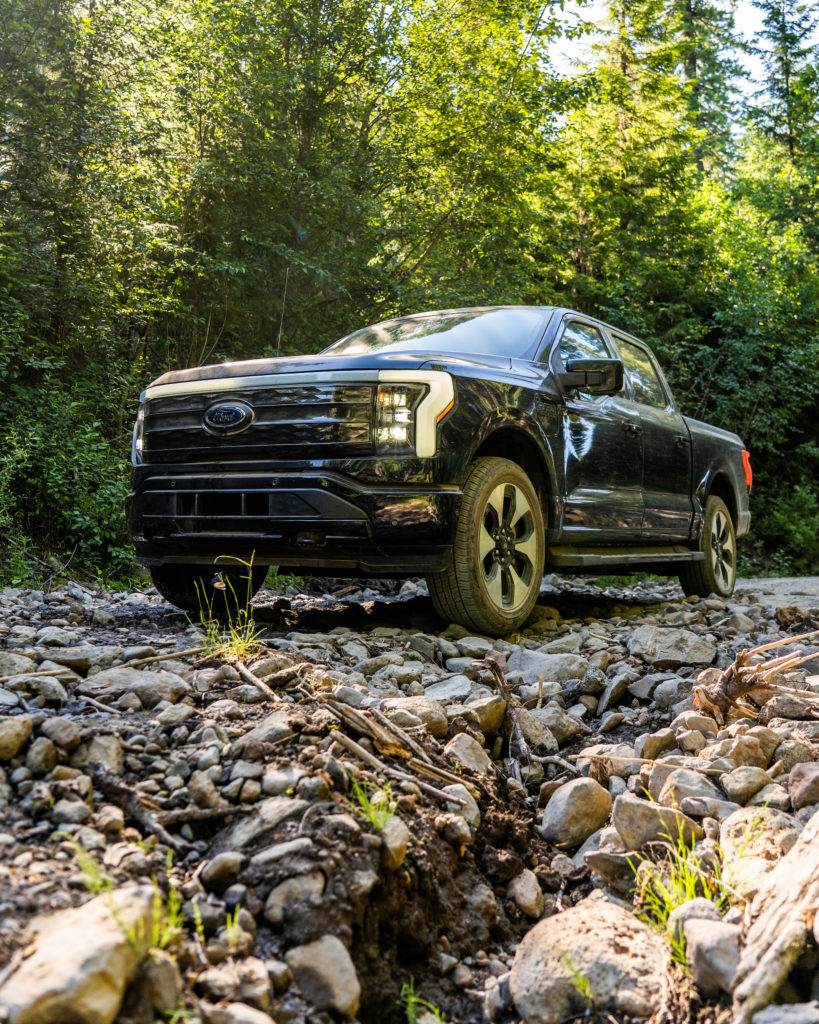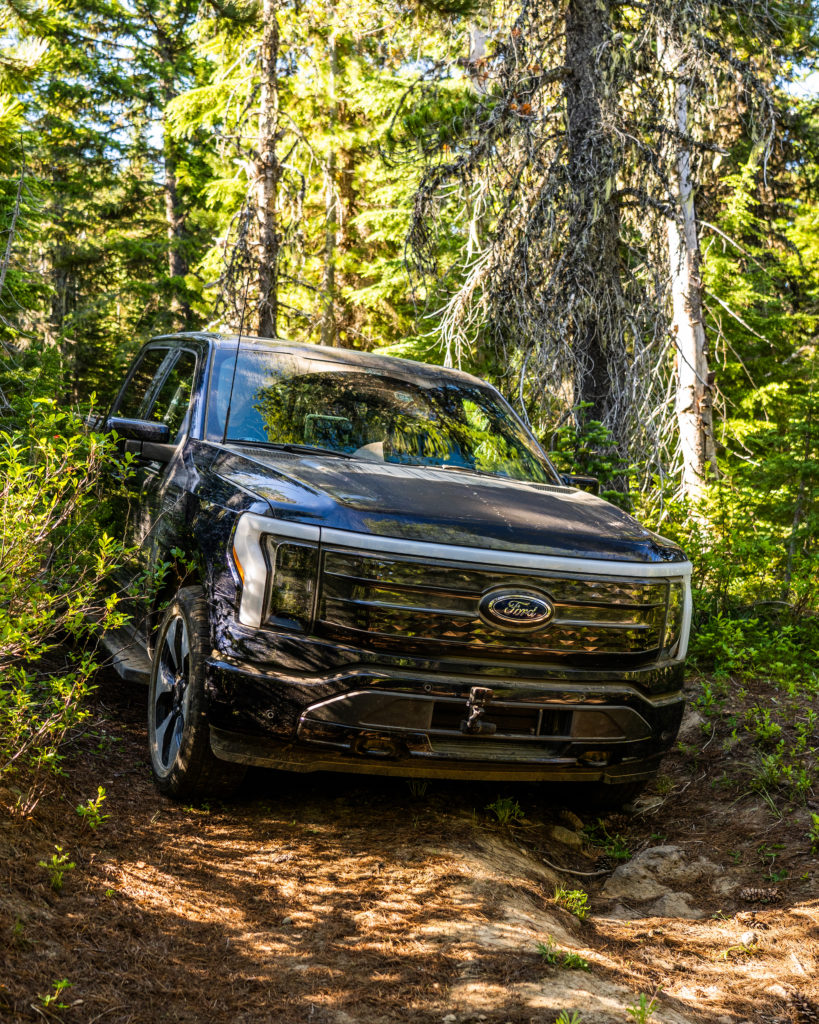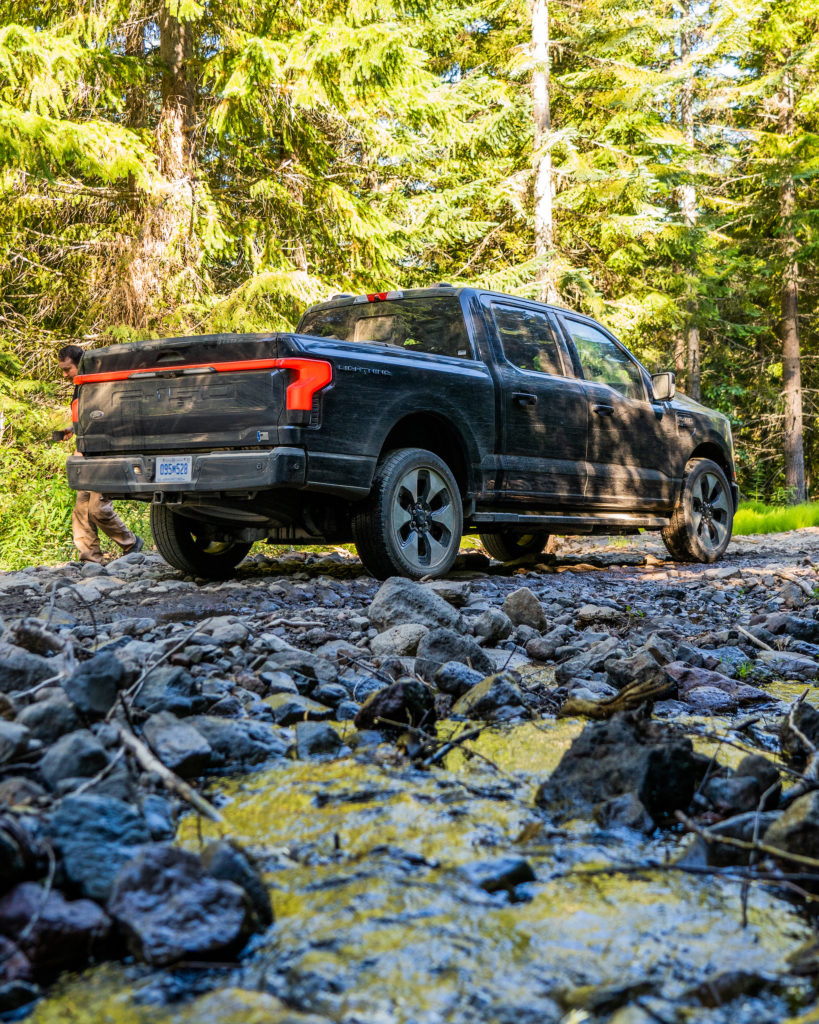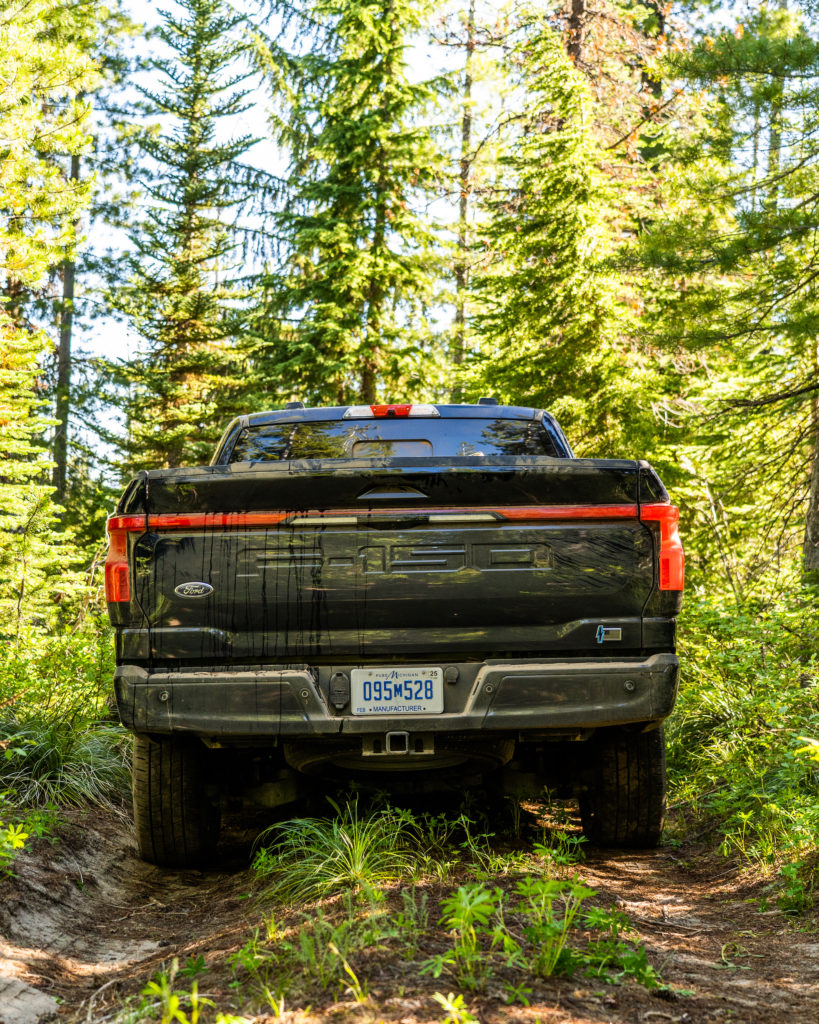 Often the silence, the serenity, of a pure-electric powertrain is relaxing. The silence now, though, had the opposite effect; without the sounds of the trail masked by internal combustion, my sense of impending disaster was only heightened. The clacking of loose rocks jumbled beneath the highway tires, the cacophony of high-pitch squeals of fir branches dragging along aluminum rang loud in my ears.
The front left corner of the Lightning's fully independent suspension raised off the surface of the track. I held the accelerator steady, yet the full-time, two-motor all-wheel-drive system spun the right front tire, as it remained planted on the rocky surface. The highway tire chirped twice off the rounded rocks beneath it before the Lightning regained traction and crawled forward.
This dance of wheel lift, chirping tires, and crawling — accented by the scrape of branches against metal — continued for 30 minutes, as we ascended the trail.
Eventually, Josh, Peter, and I found a clearing. We called it quits for the day, opting to set up camp rather than push further in the bush. Since we'd gotten on the road roughly five hours later than planned, Peter and I had wished to log as many miles as we could before sunset. However, we also were sympathetic to the Lightning's plight.
This pure-electric luxury truck was decidedly not designed for overlanding, let alone trailblazing. Rather than torture test it further, we called it for the day. Pulling slightly off the track at the lip of the clearing and turned the Lightning off for the night.
The bewildered of what we'd just done to the truck — and how flawlessly it performed — left us slightly shell-shocked.
"In retrospect, I shouldn't have taken this trail," I said.
"Probably not," Peter admitted. "Though, it absolutely crushed it."
"Agreed."
Reservation holder no more
I am a longtime EV cheerleader — especially EV trucks.
Ever since Ford built the short-lived Ranger EV in the late '90s and into the early aughts, I've lusted after a pure-electric pickup truck. When Ford revealed the Lightning, a modern full-size pickup with up to 320 miles of range, I was one of the first to log a reservation on May 19, 2021.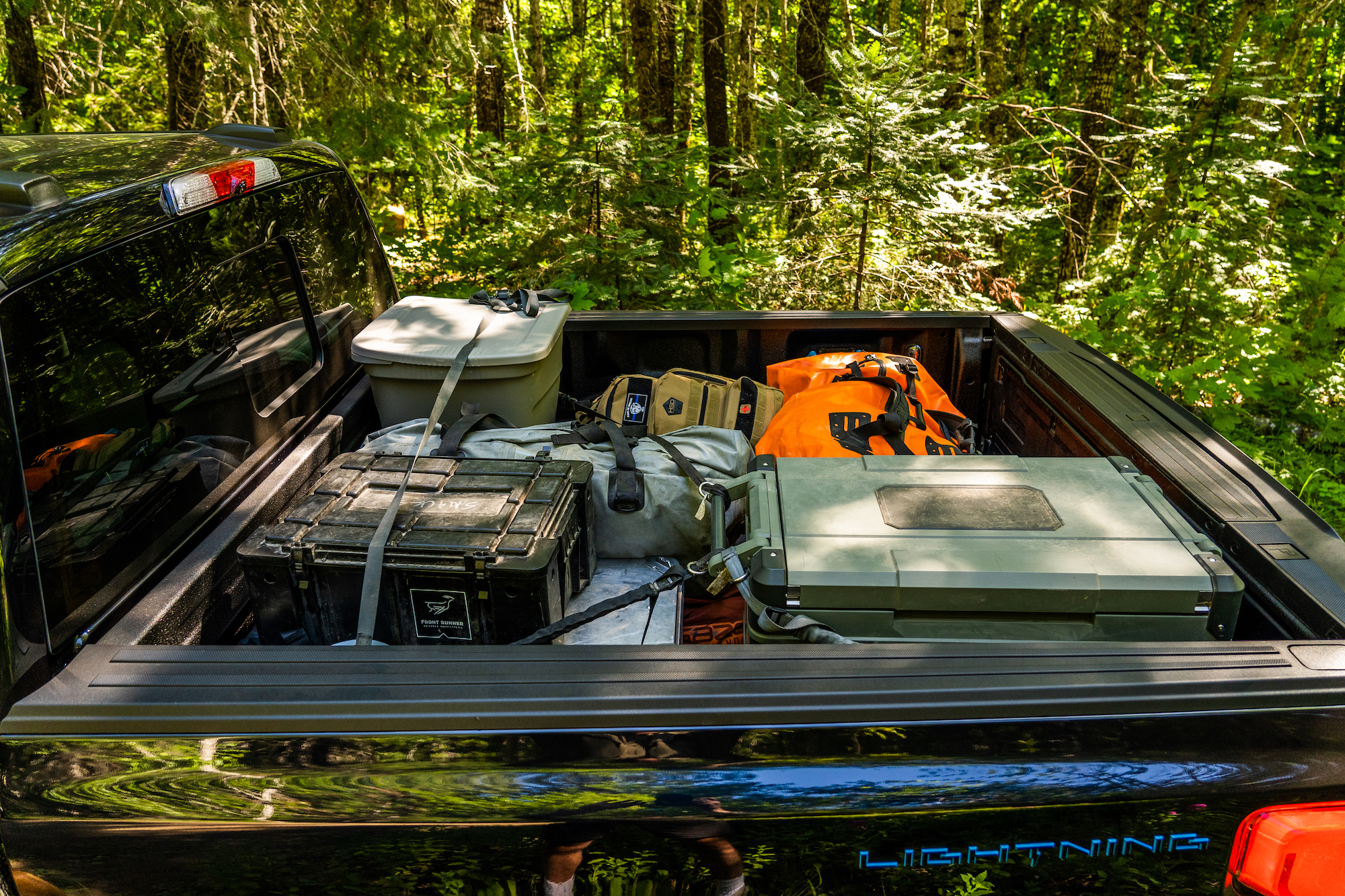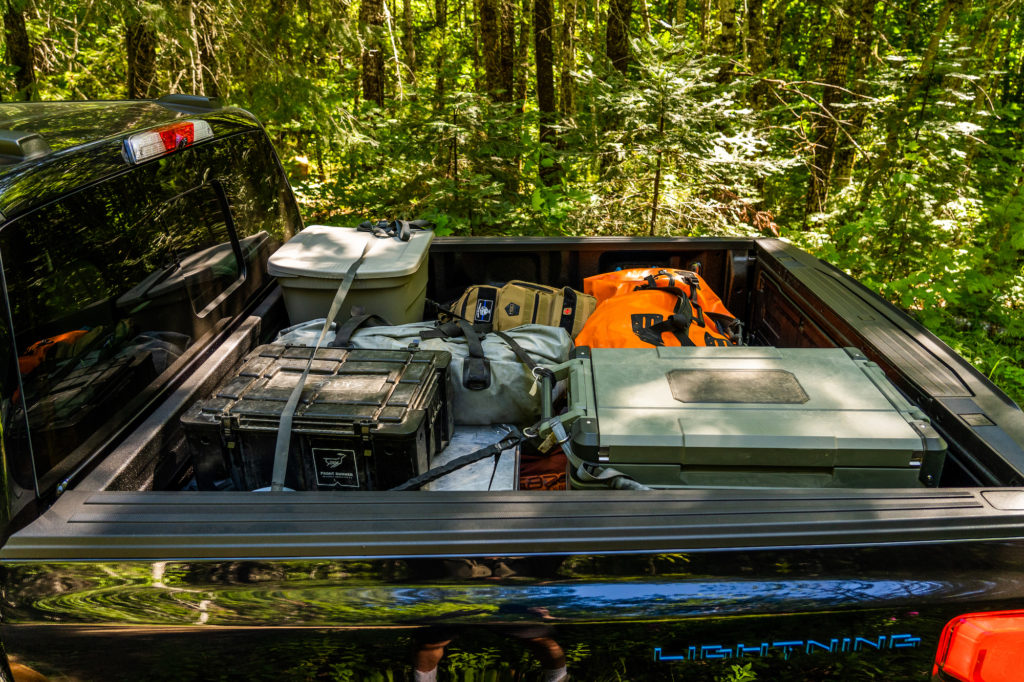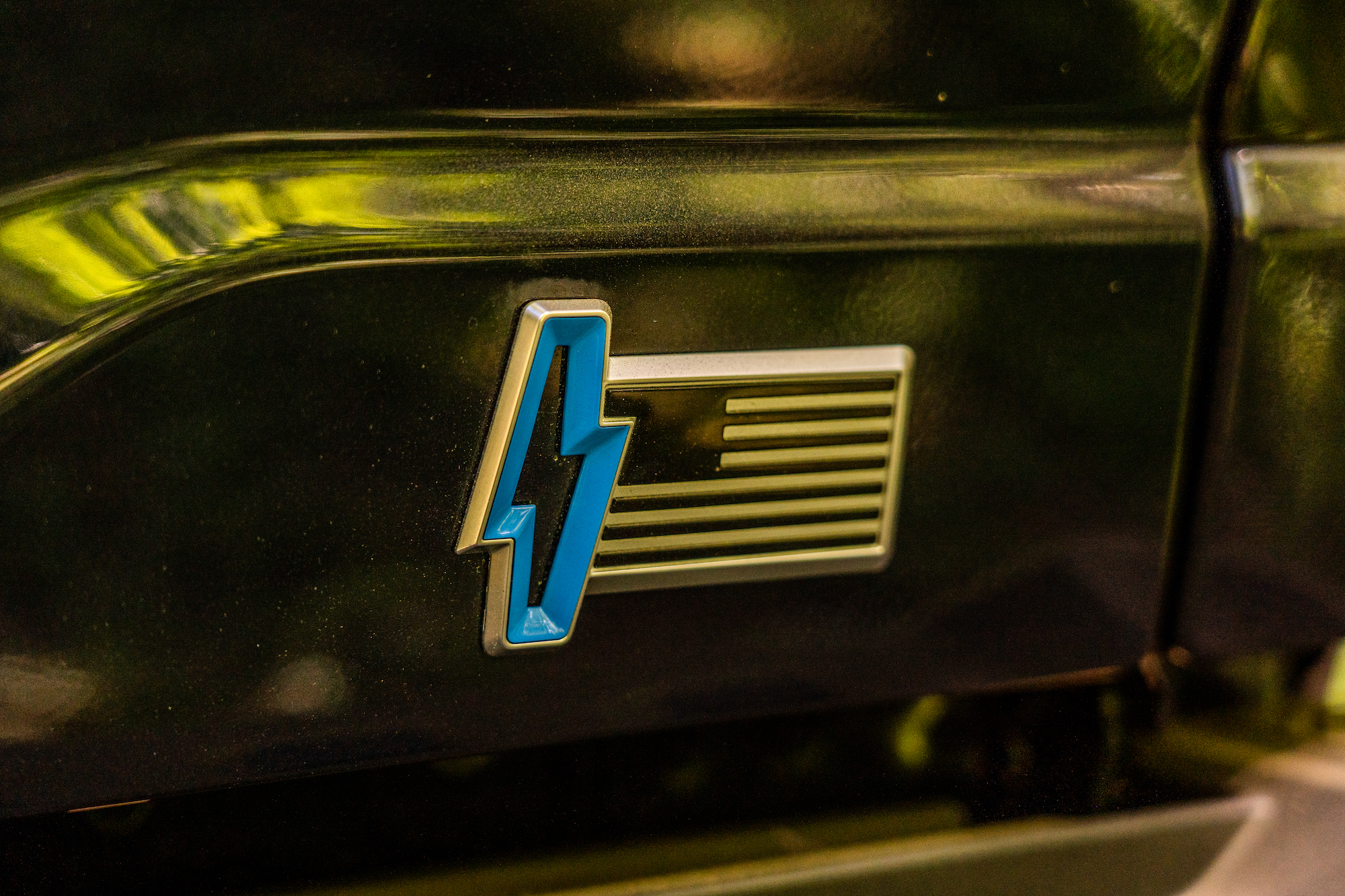 After I placed my reservation, Ford sent me several emails inquiring about what trim and options I might be interested in purchasing, should I place an order. I indicated I'd like the entry-level Pro trim. However, I'd add to it the Extended-Range battery pack, which takes the Lightning's range from an estimated 200 miles per charge to 320.
Then I'd add the Pro Power Onboard package. This puts four 120-volt outlets in the frunk (front trunk) and four more 120-volt outlets and one 240-volt outlet in the left-hand side of the bed. After all, if I were going to use the all-electric Lightning for overlanding, I might as well get as much use out of the battery packs as possible, right?
Over the many months between my reservation and Ford opening the Lightning order banks, I had a bit of a change of heart. I spent weeks studying charging infrastructure maps in and around southeast Oregon, where I adventure most frequently. I realized that although, given robust charging opportunities, the Lightning might have enough onboard energy to complete a long overland trip, the charging infrastructure wasn't reliable enough to guarantee it.
In short, I worried I could get to the trails, but not return home.
I scrapped the Lightning idea in February this year and bought a 2022 Toyota Tundra instead. Nevertheless, the Lightning stuck with me. And, if I am honest, it haunted me a bit. I wondered if the Lightning could, in fact, be used as an overlanding rig. So, when the opportunity to test one came up, I jumped at it.
Tow charging in a cemetery
Before taking delivery of the Lightning loaner, I downloaded six apps: PlugShare, Chargeway, ChargePoint, Electrify America, EVCS, and FordPass. With these apps, I felt I could competently plan, and execute, a fully electric overlanding trip.
Electrify America stations have multiple styles of charger — up to and including CSS/SAE fast chargers capable of putting out 350 kilowatts. The Lightning's Extended-Range battery can only accept as much as 155 kW. Short of the 350 kW chargers, I could make do with 150 down to 50 kW. Though, these would not recharge the Lightning quite as quickly.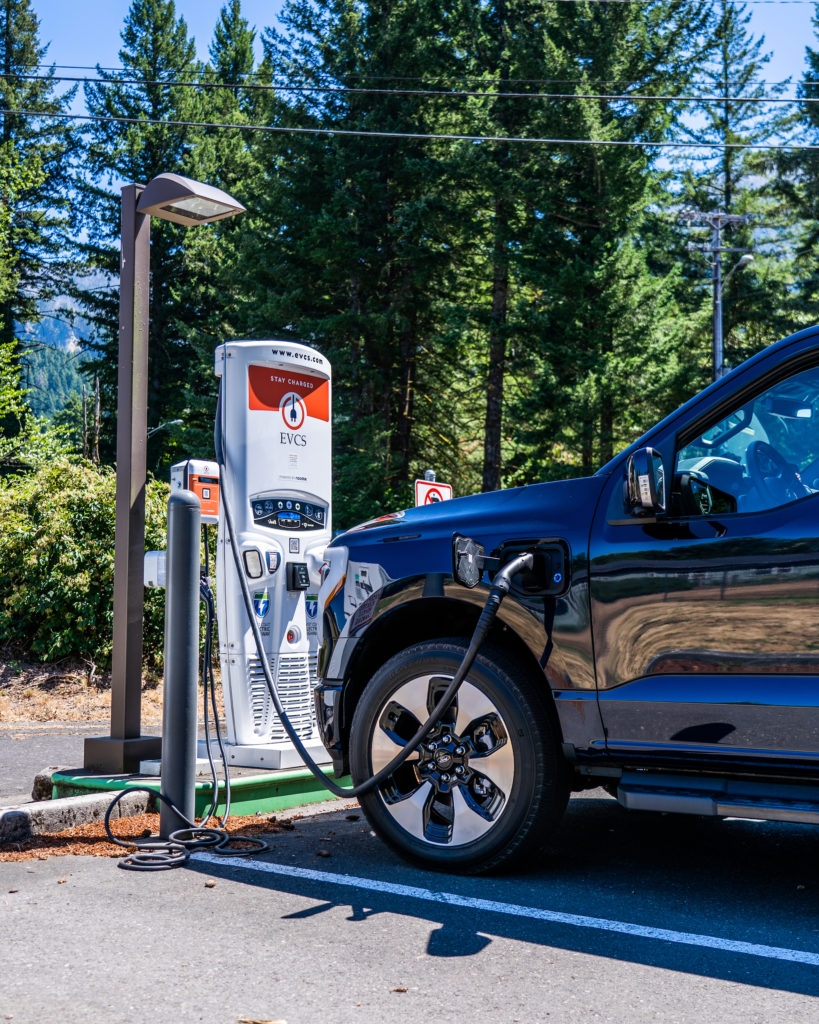 Sorting PlugShare for CSS/SAE, I read reviews of charging stations in Oregon and Washington. Dedicated users of PlugShare check in and report on the availability and functionality of the chargers. Just because a charger exists on the map doesn't mean it's operational. I'll say that every charger station I visited had at least one broken charger. However, with two or three other chargers on site, I was never left chargeless. Thank God.
Based upon location and user reporting, Josh, who helped plan the route, and I determined our best plan of action was to tackle part of the Washington Backcountry Discovery Route. From our homebase in Portland, we could snag a quick recharge along the Columbia River Gorge before heading north.
From there, we'd wind our way on trails towards Ellensburg. If charge levels were iffy, we could deviate over to the Electrify America charge station at the Walmart in Yakima, Washington.
After topping off the batteries at the 50-kW EVCS charger located in a cemetery (no, really) in Cascade Locks, Oregon, we tested tow charging. I knew that Rivian's R1T truck was capable of tow charging. But I hadn't heard whether the Lighting was. So, we wanted to find out.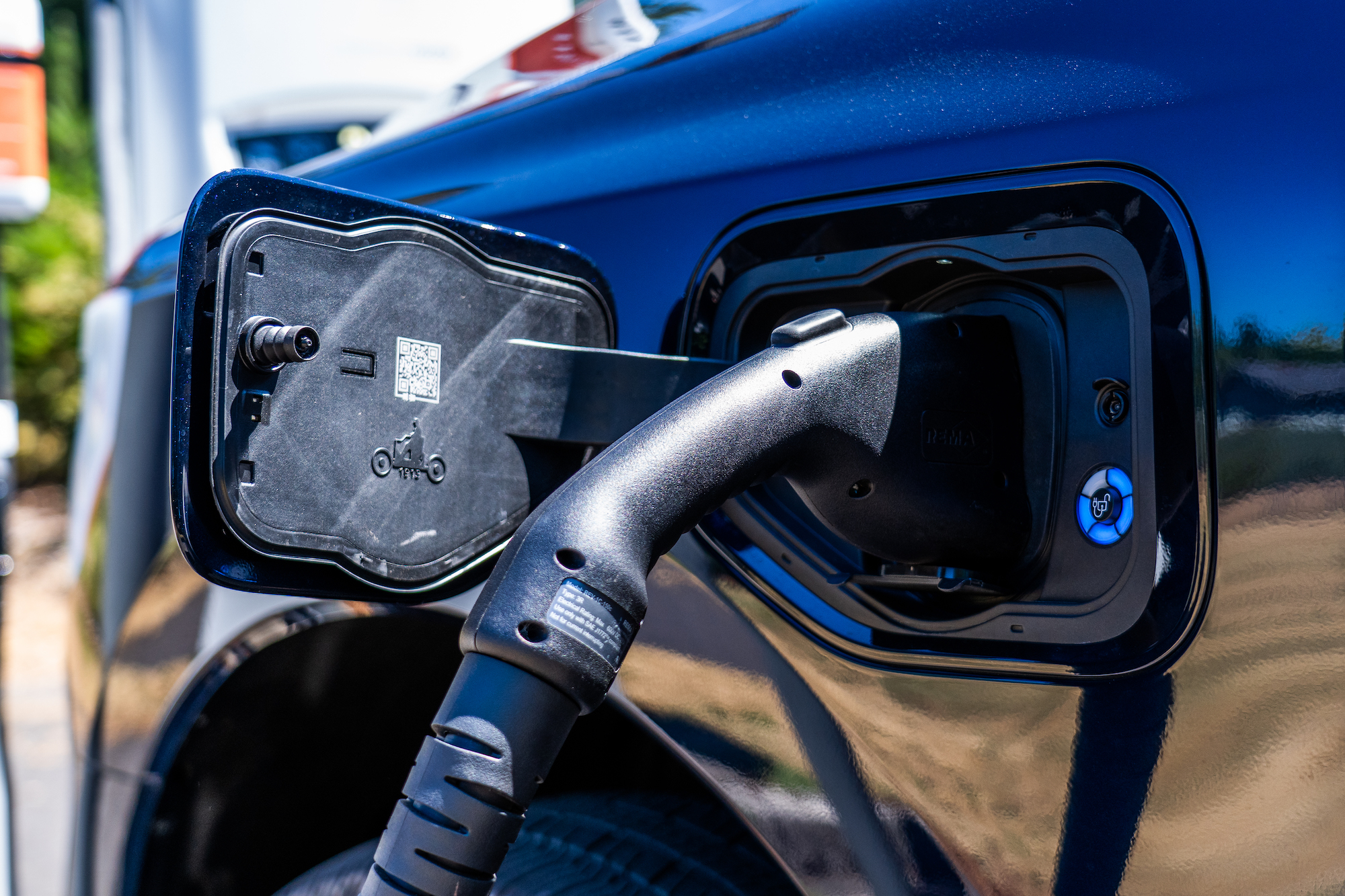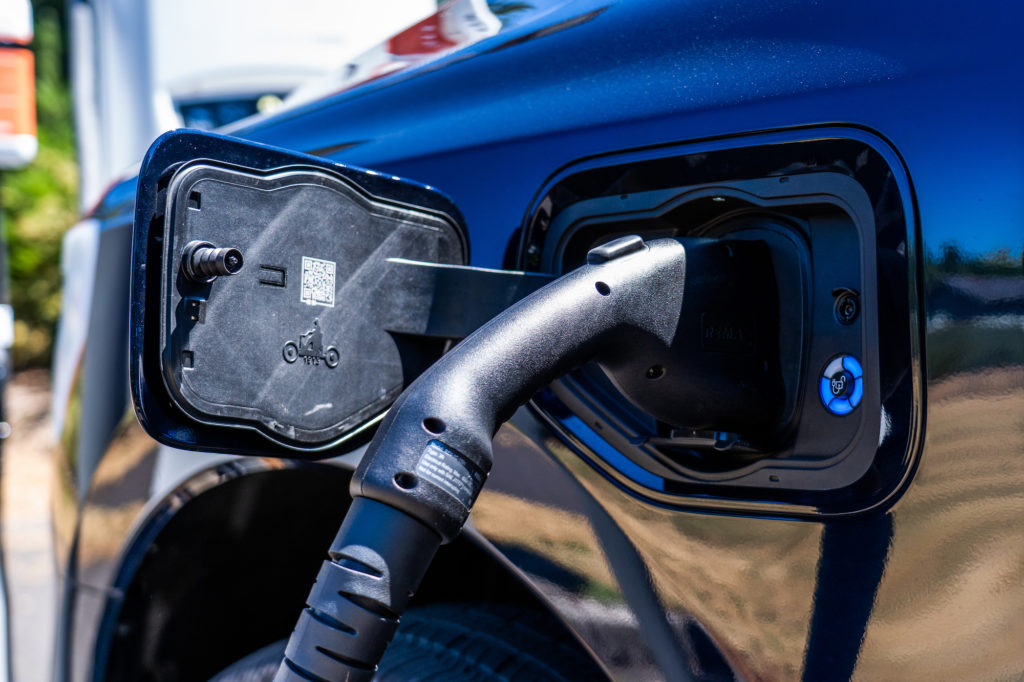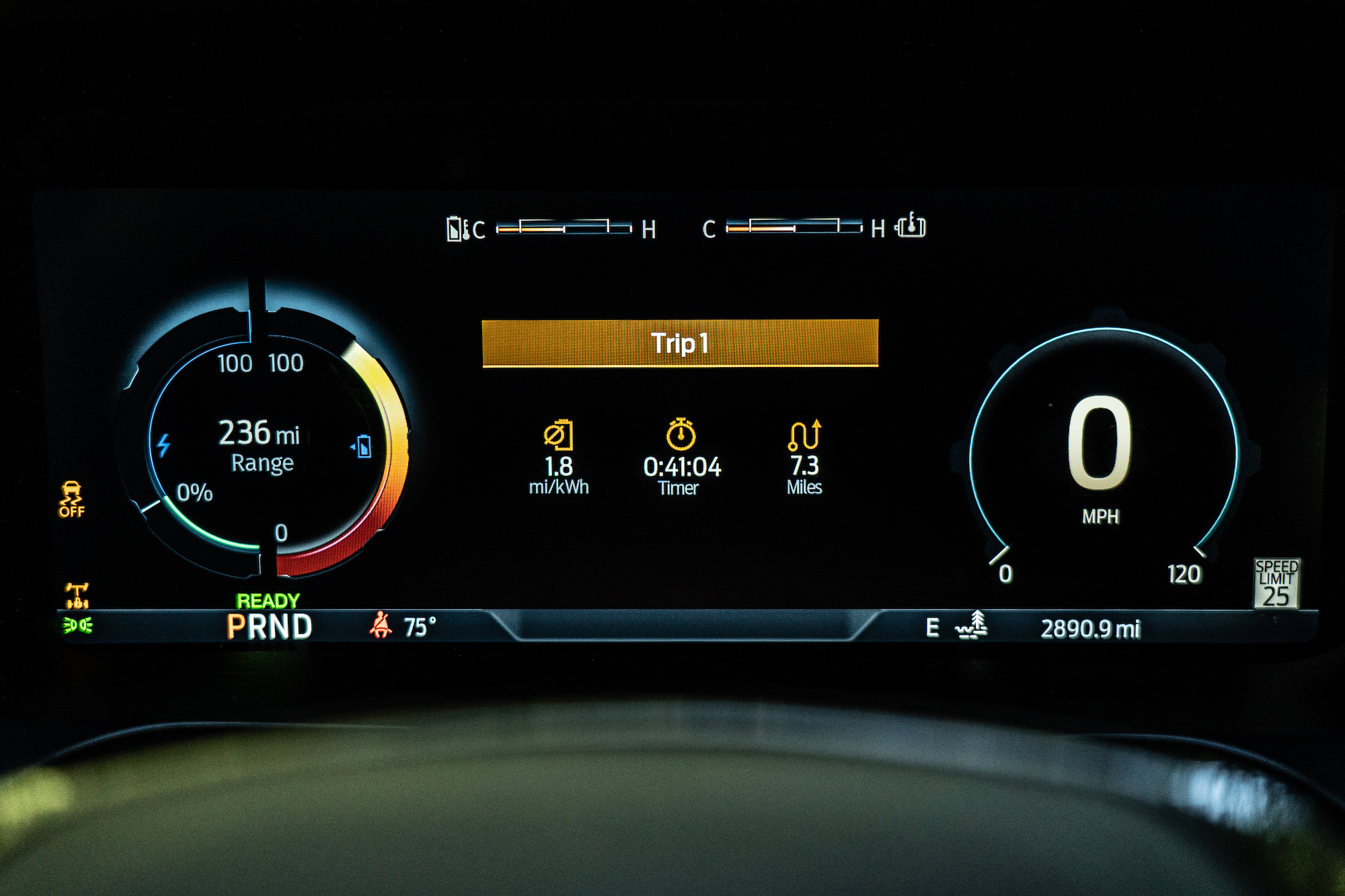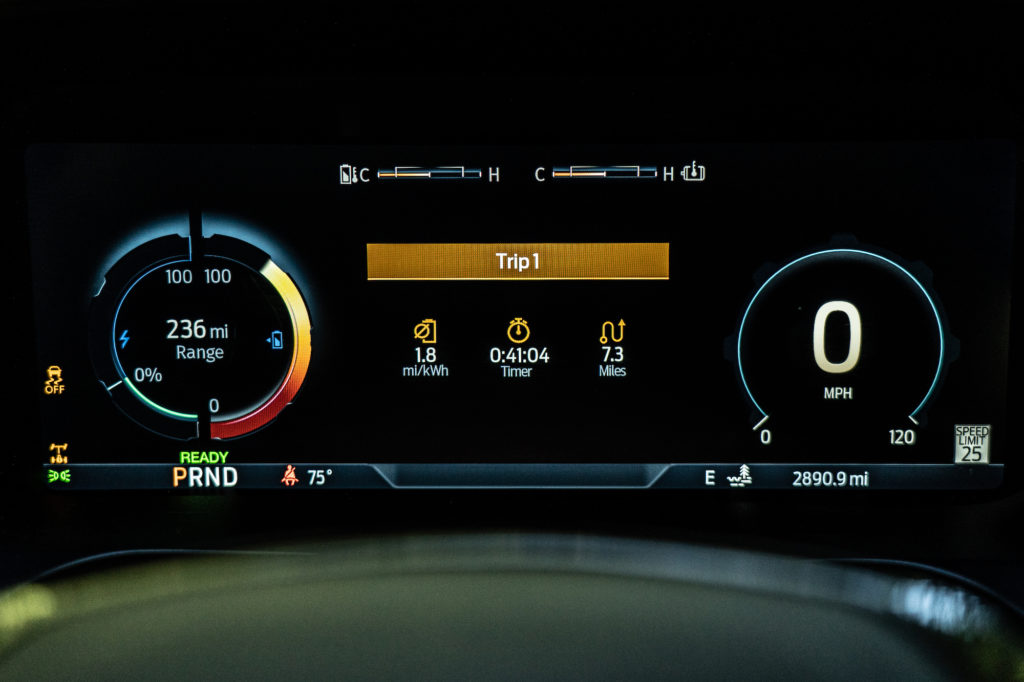 If you're not familiar with tow charging, it's a rather rudimentary but elegant EV range-extending hack. Electric vehicles turn onboard electric energy into forward momentum by spinning electric motors forward, which, in turn, spin the drive wheels. You can regain energy by slowing the vehicle with the electric motors. So, pulling the EV with regenerative braking engaged should in theory recharge the batteries.
In the parking lot of the cemetery, we attached a recovery strap to the back of Josh's LR3 and to one of two of the Lightning's front recovery points. I put the Lightning into One-Pedal drive mode, which uses the electric motors to slow the vehicle through regenerative braking when the accelerator pedal is not pressed.
With my foot off both accelerator and brake pedals, I radioed for Josh to go for it. He throttled the LR3 forward, pulling the Lightning. To my delight, the regenerative braking dial on the instrument cluster glowed green, indicating that energy was being created and sent into the batteries. Success!
With that handy — potentially lifesaving — piece of knowledge tucked away, we unhooked the trucks. We crossed the Bridge of the Gods into Washington state, and our all-electric adventure began.
Accessorization
What surprised me about the Lightning was its capability — and I don't just mean the impressive Off-Road mode and its locking differential. No, what impressed me was the Lightning's Pro Power Onboard, which I used to run my Truma fridge during the trip, as well as the frunk.
I've used frunks before, in mid-engine sports cars and other EVs. So, it was not a new concept to me. However, a frunk in an overlanding pickup was a revelation. Having both a pickup bed as well as a water-tight trunk was a game changer for gear storage. In the Lightning's funk I stored my power tools, tool roll, first-aid kit, and other smaller loose items that I didn't want to roll around in the bed.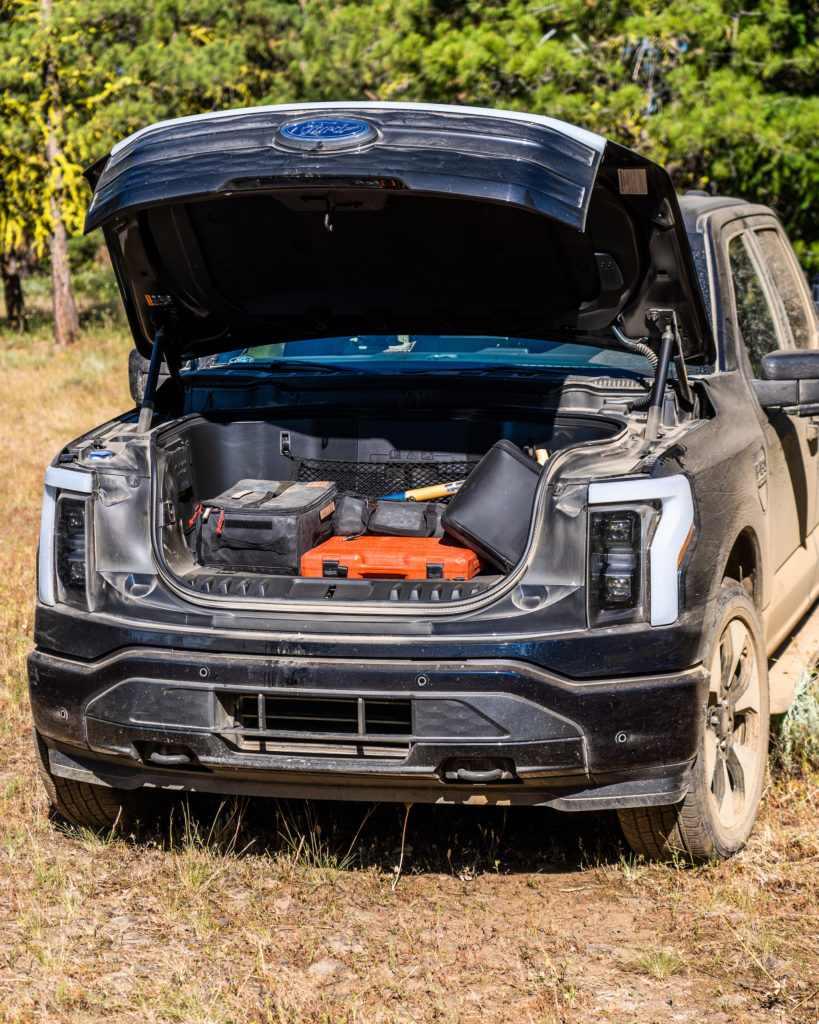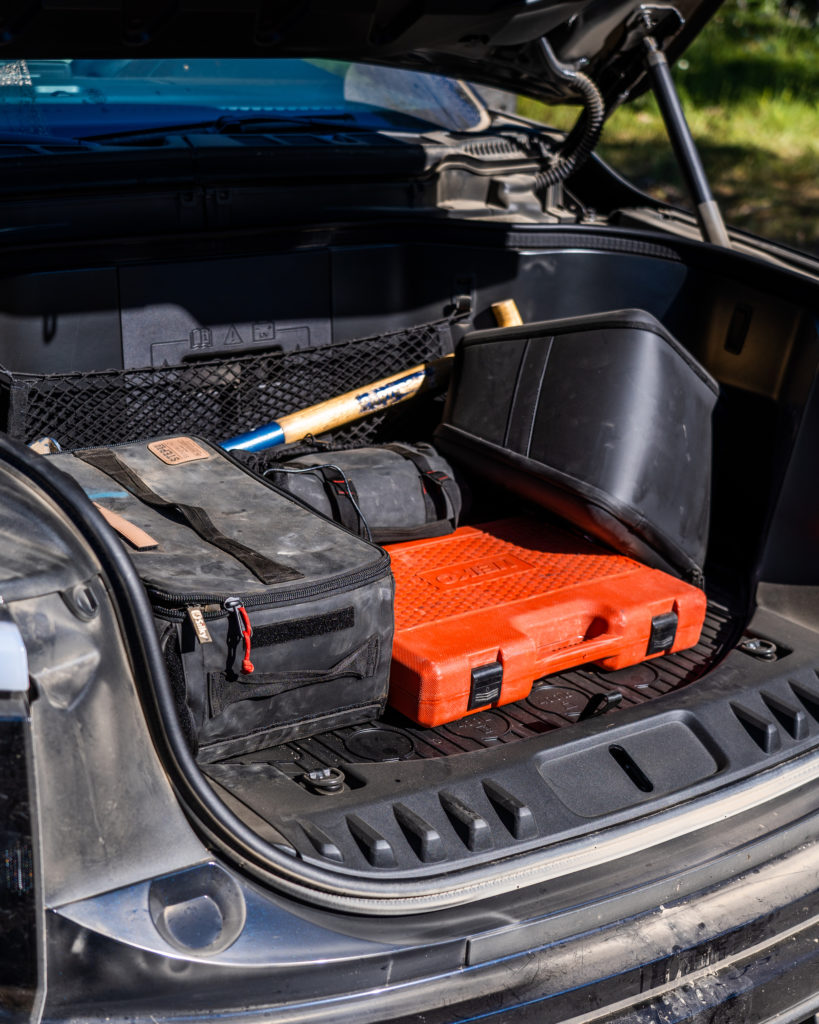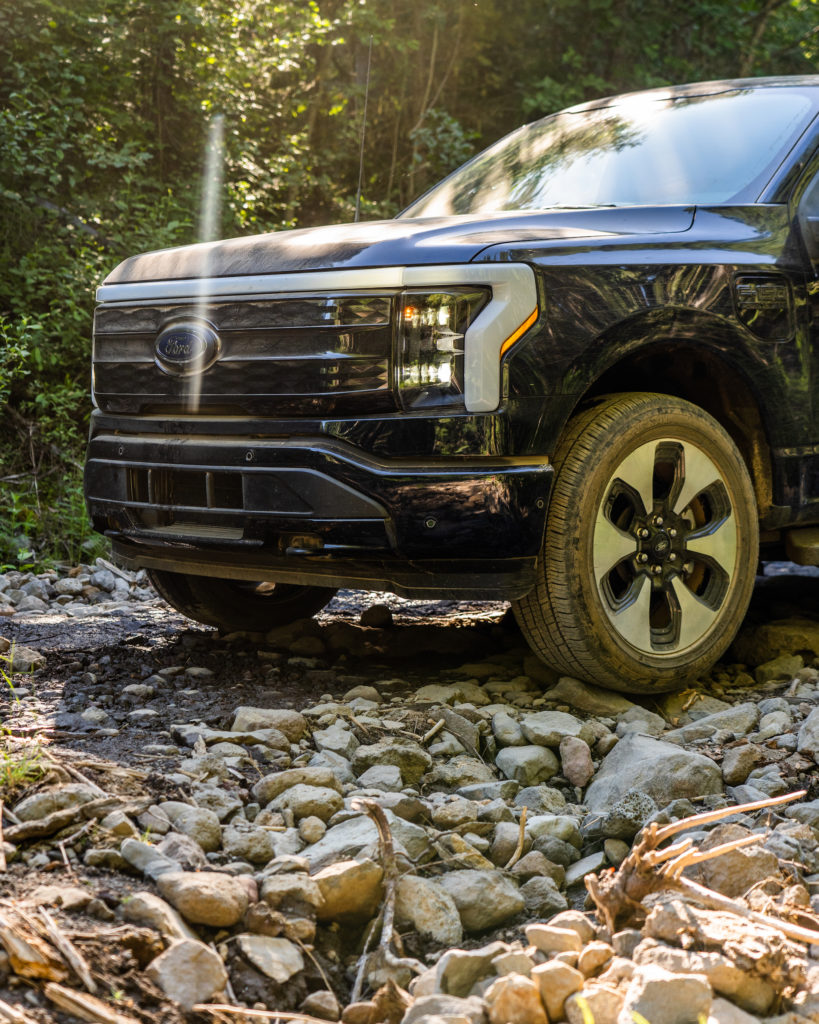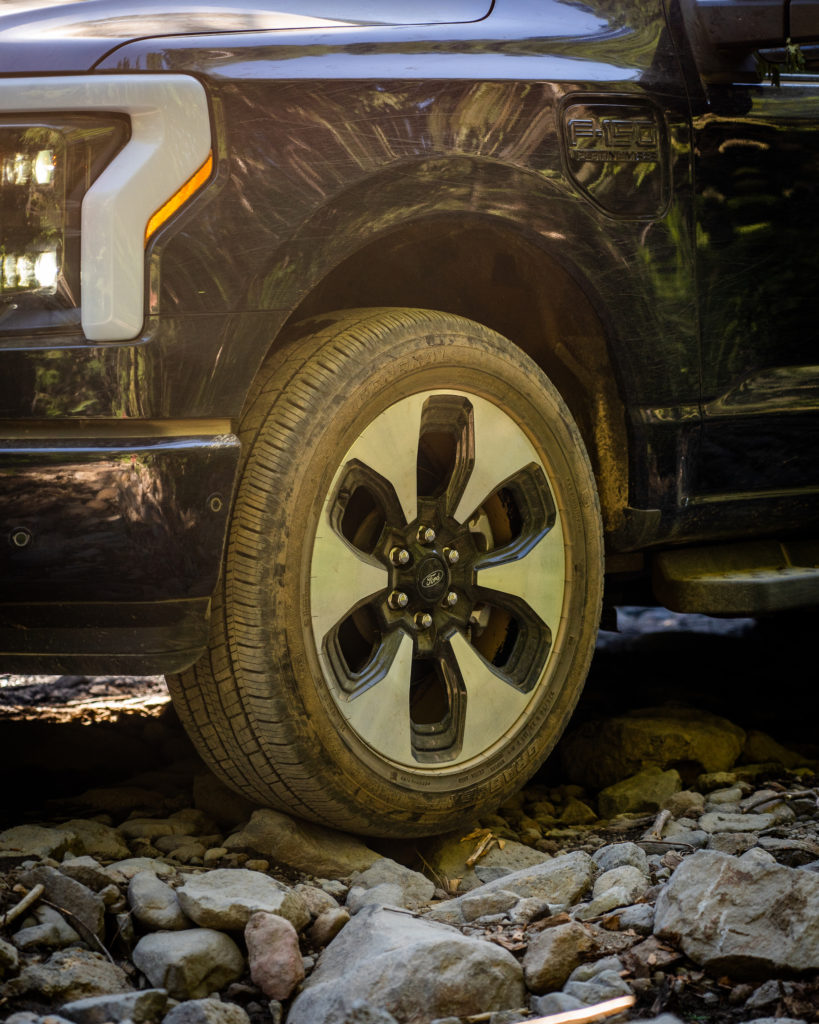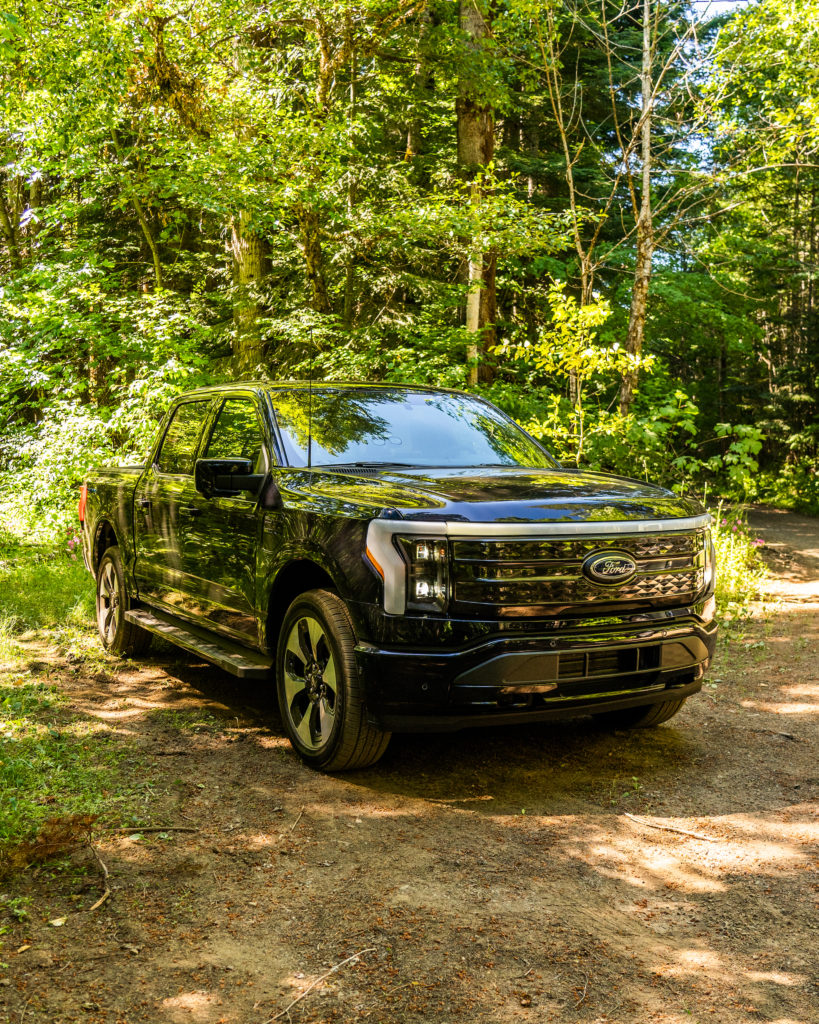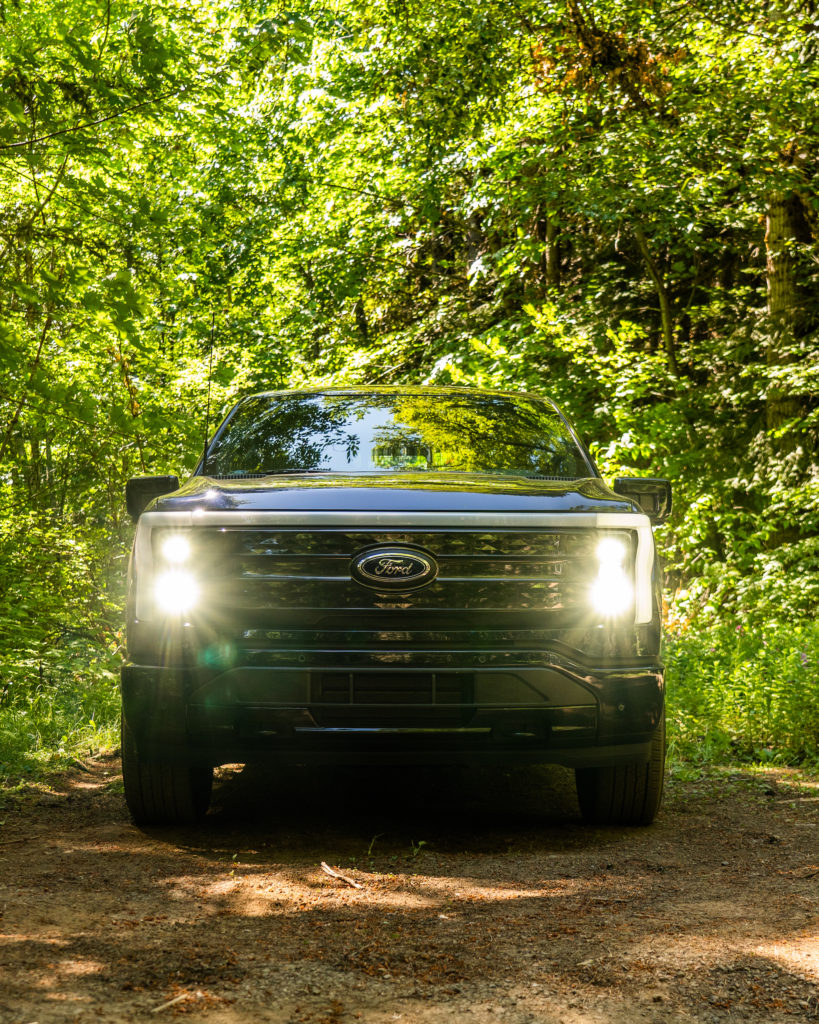 Speaking of the bed, that's another one of the Lightning's best features. The bed, like most of the Lightning, is standard F-150 — the best-selling vehicle in the country. This means most of the accessories companies produce for the F-150, like bed racks, bed drawers, roof racks, wheels — you name it — all work with the Lightning.
Bespoke EV trucks are neat, sure. But waiting for the aftermarket to tool up production on accessories can be an agonizing long wait — if it happens at all. So being able to outfit your all-new, all-electric pickup truck is an awesome prospect.
Ride the Lightning
As Peter and I found out firsthand, the Lightning, though not built for off-roading, was supremely capable on the trail. This despite it only being a 6,500-pound, all-wheel-drive truck with only 8.9 inches of ground clearance that rides on highway tires.
With a buttery smooth powertrain and seemingly endless power, the Lightning is a joy to drive on any surface. Even the best, newest, and most advanced ICE powertrains with 10-speed automatics that are enviably smooth by historic standards feel ancient, clunky, and unrefined. The Lightning's powertrain offered one of the most enjoyable driving experiences of my life. It's really that good.
That isn't to say, though, that it's perfect or has some room for improvement. We found to our dismay that the Lightning's turning radius is bad — like really bad. I don't know what the reason for this horrible turning circle is, but we found ourselves Austin Powers-ing the Lightning virtually everywhere, from getting into charging station parking spots to making 90-degree turns on the trail.
This wasn't the only disappointing part about the Lightning Platinum I tested, however. The final disappointment came when we looked at the truck's price.
On the highway back home to Oregon, Peter and I basked in the warm afterglow of a challenging — but wholly successful — all-electric overland trip. We wondered out loud to one another what this Lightning Platinum might cost. Since the Lightning Pro starts around the $40,000 mark, we wagered the Platinum was somewhere in the mid-$70,000 range.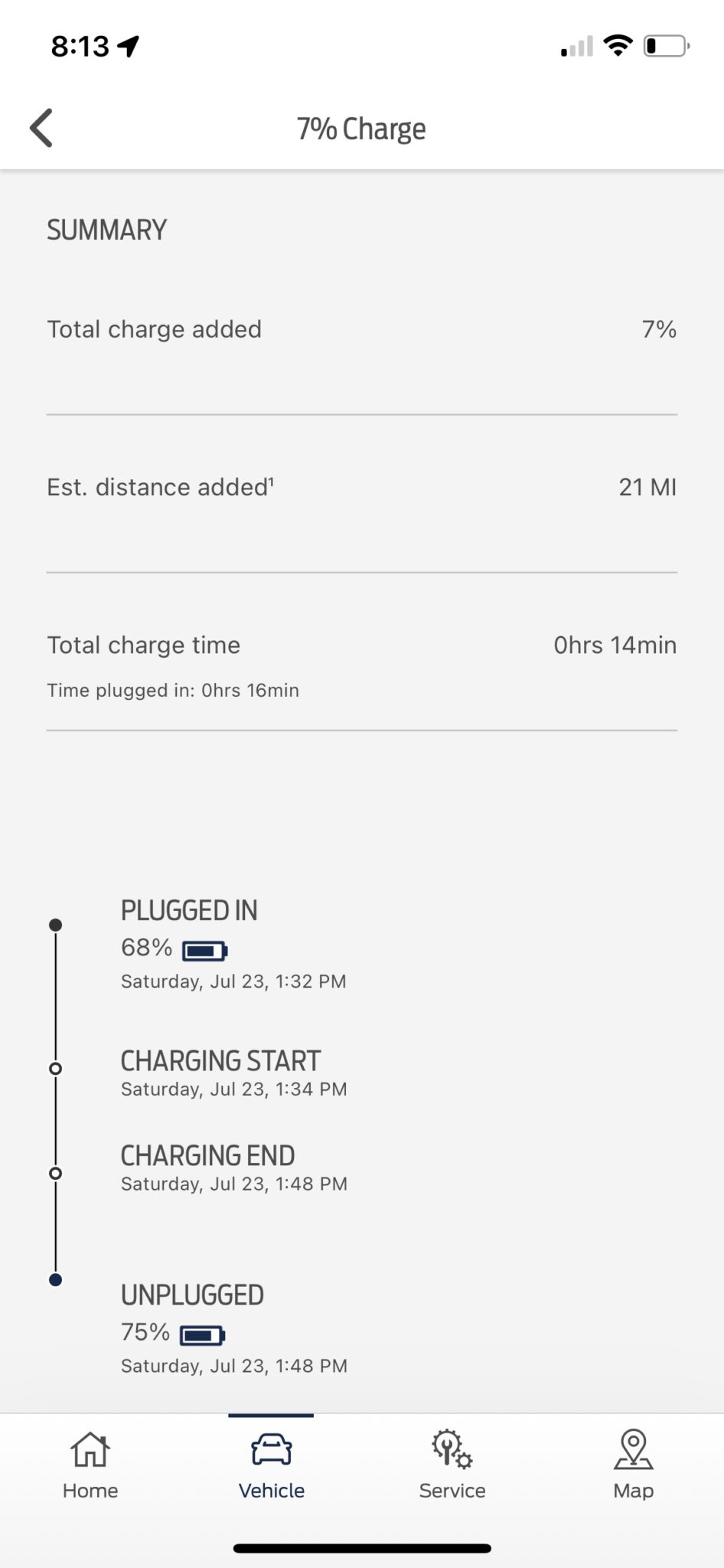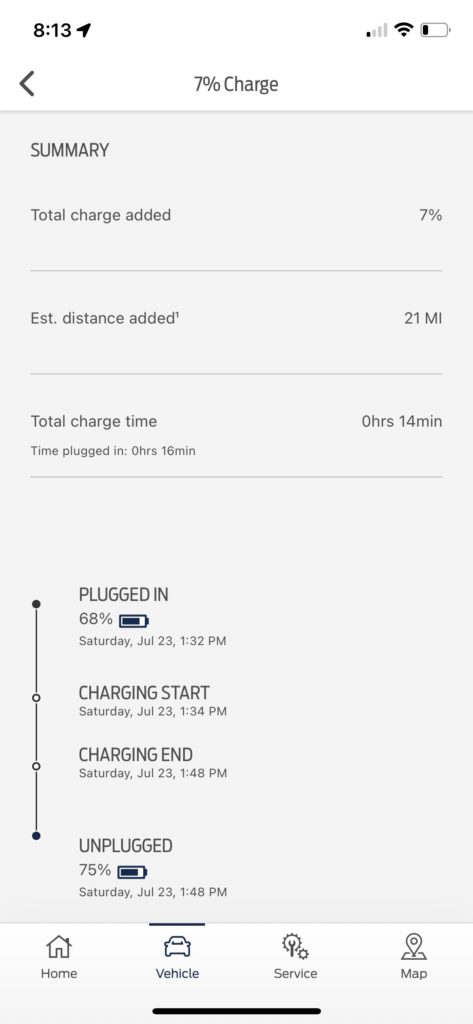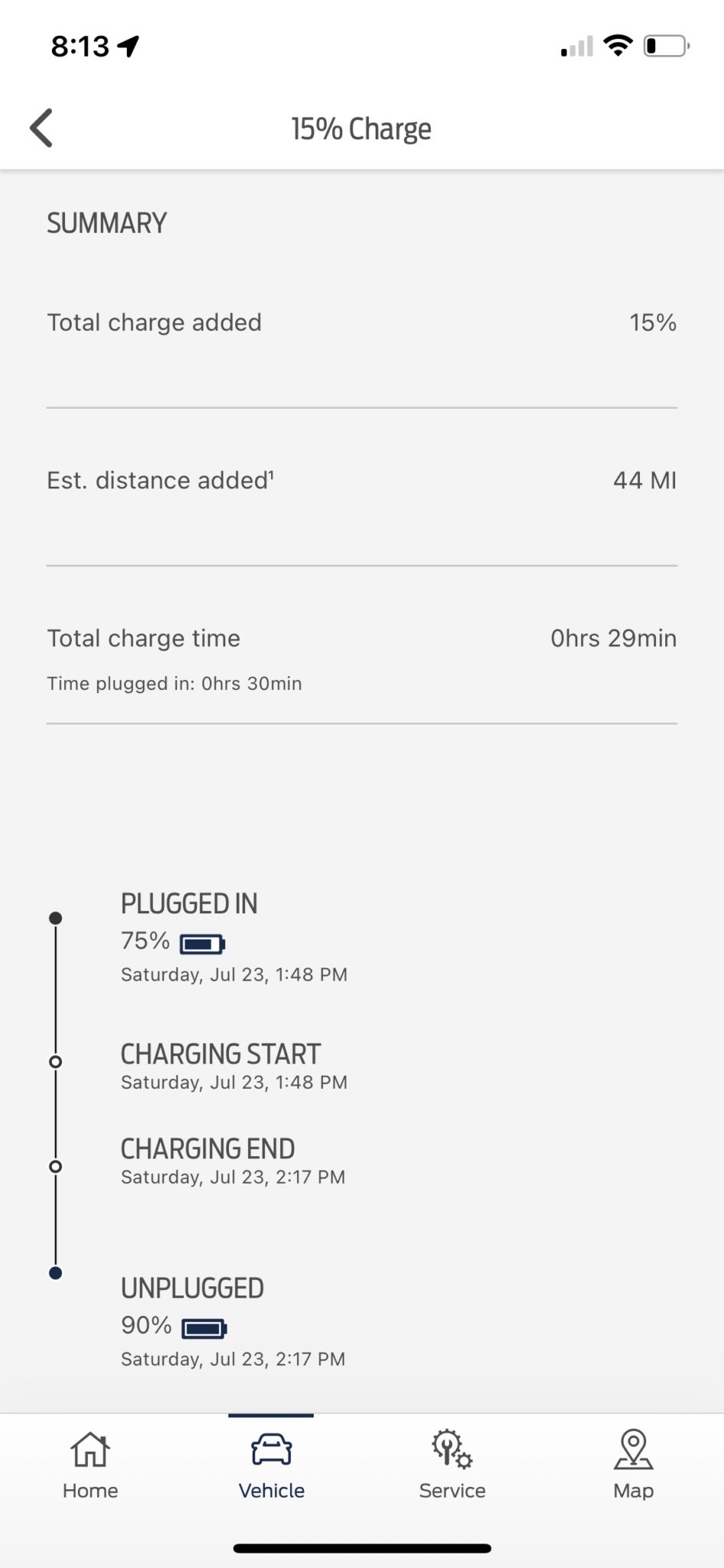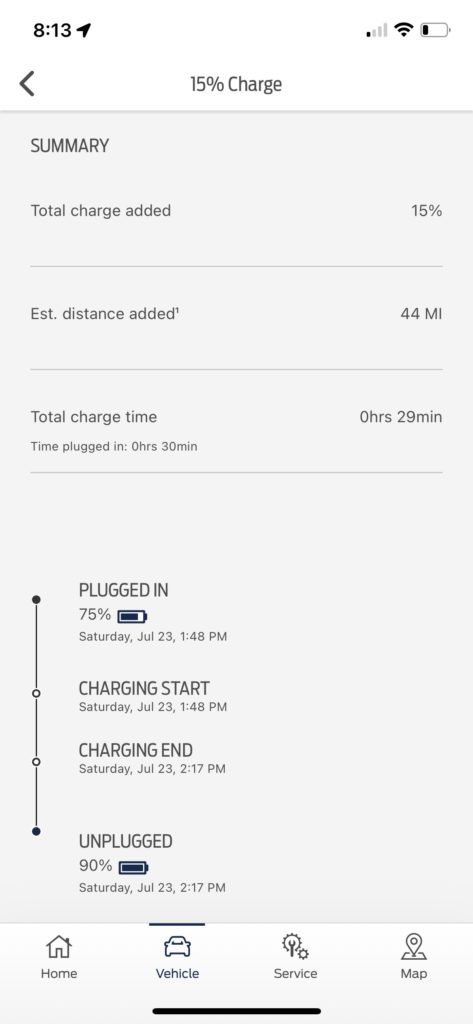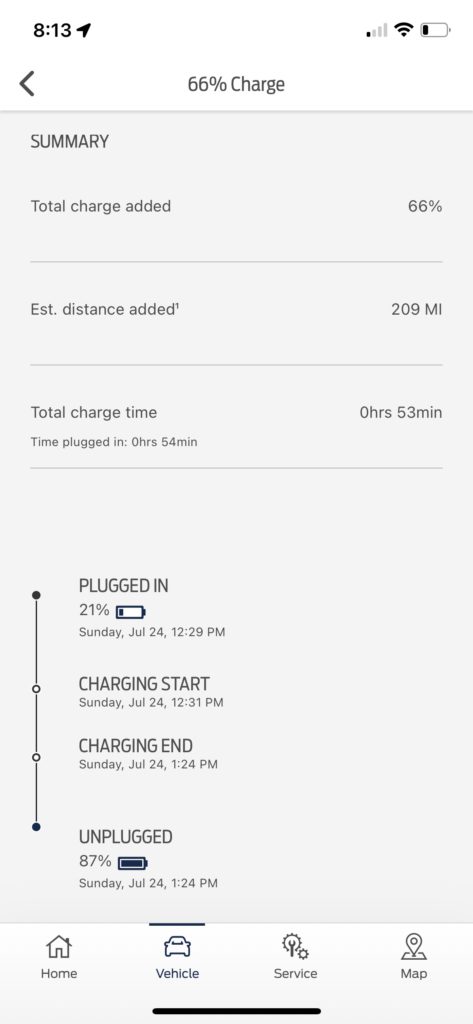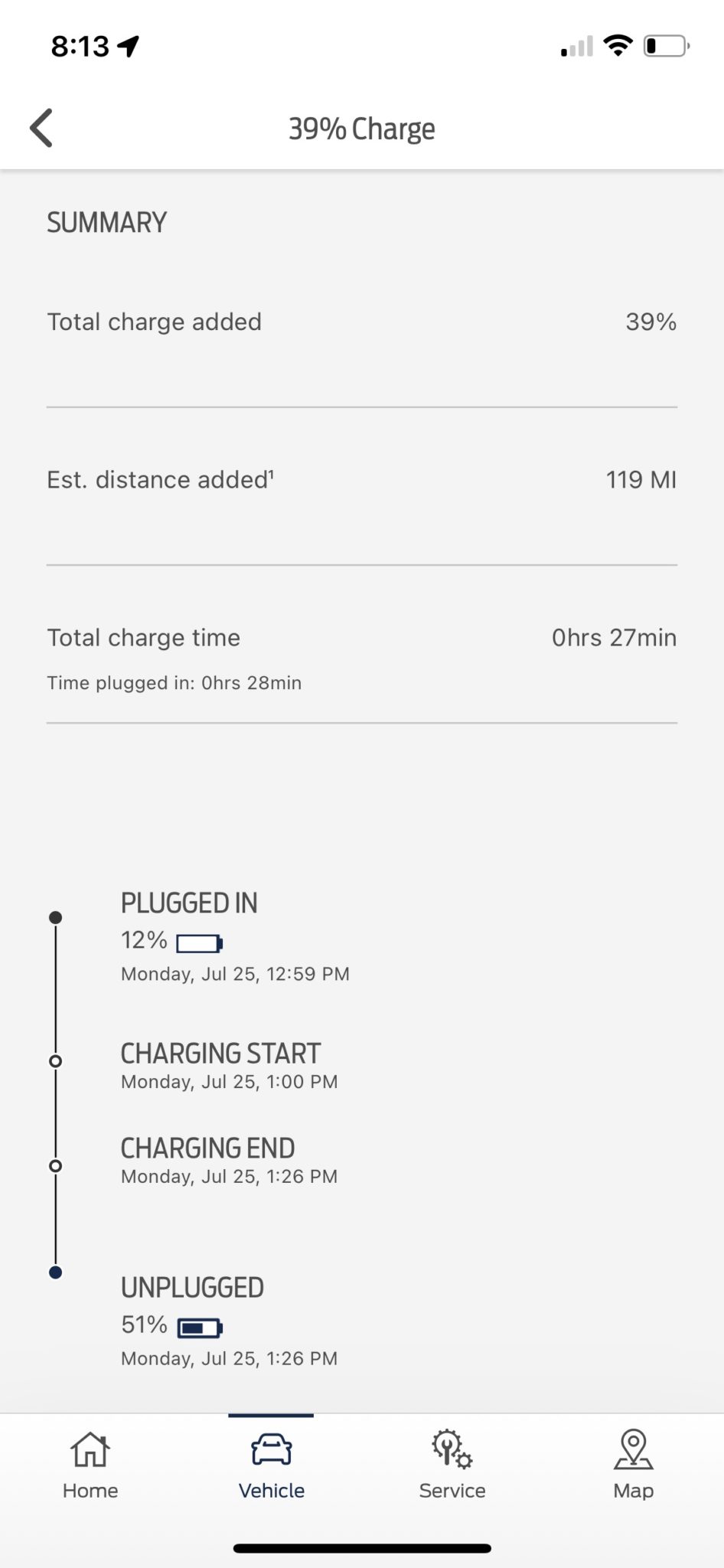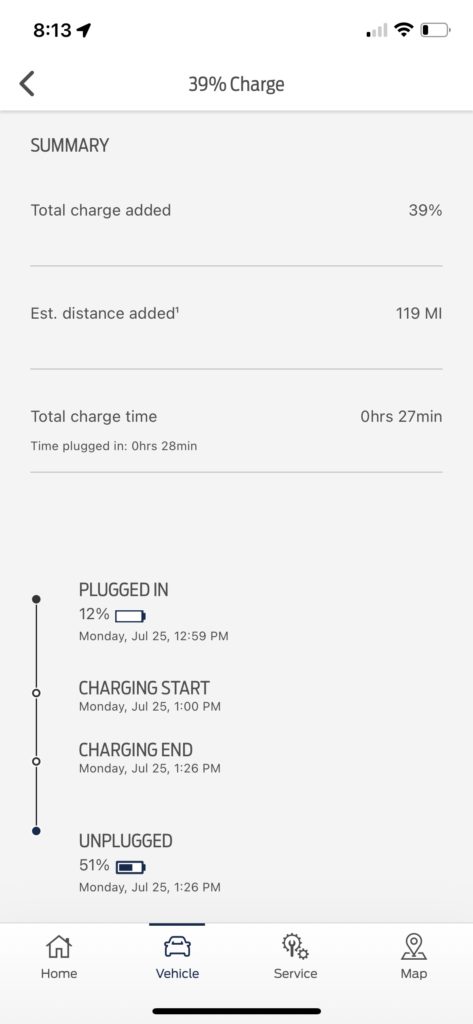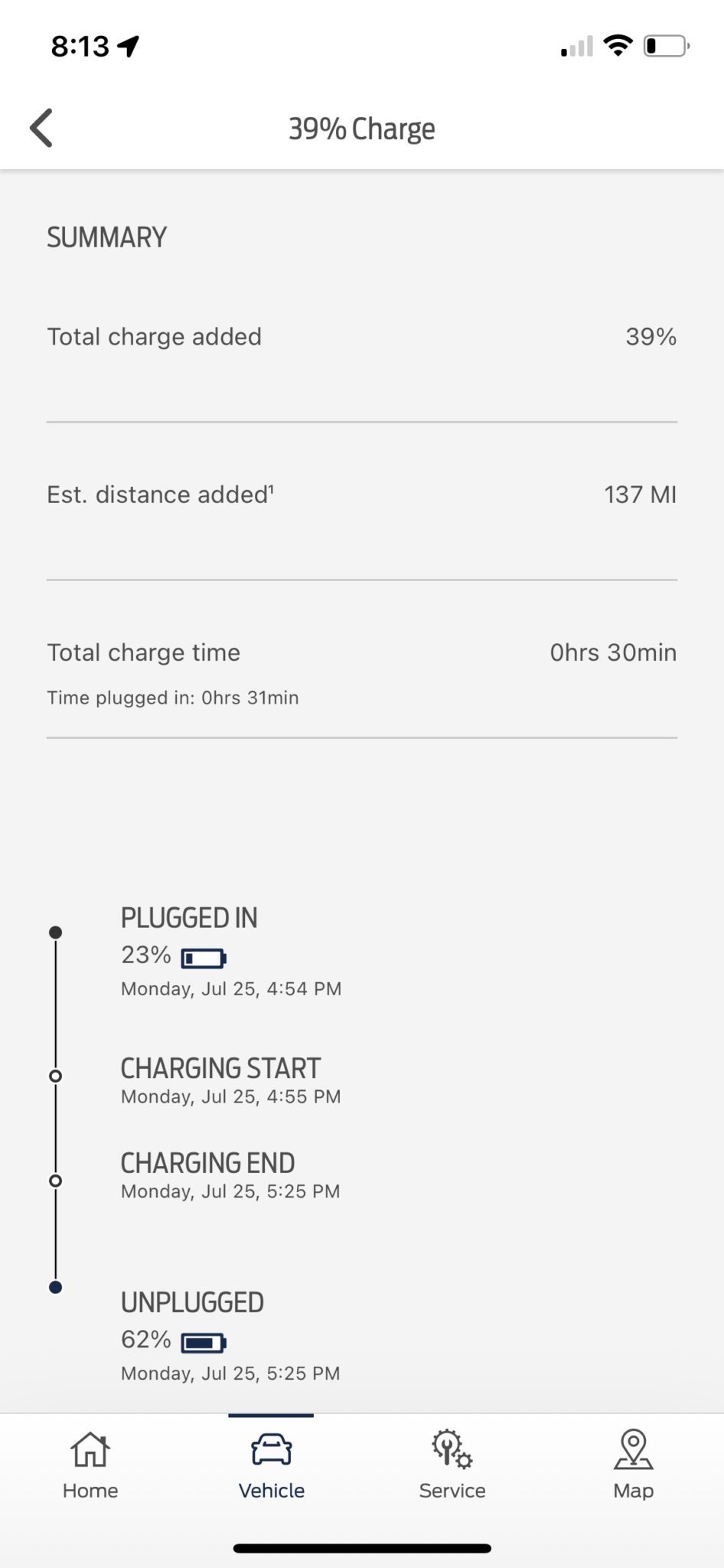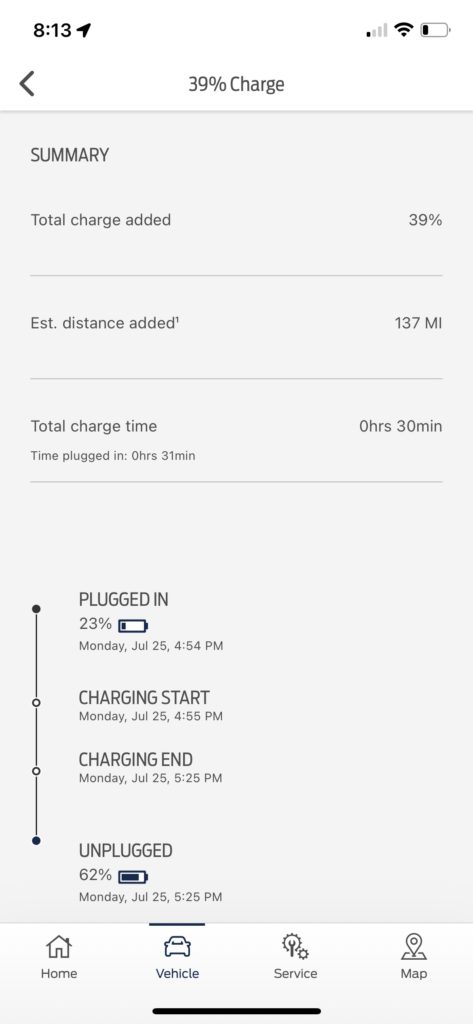 While I drove, Peter pulled up Ford's Lightning webpage on his smartphone. To our absolute shock, we learned that the Lightning Platinum we were riding in carried a manufacturer's suggested retail price (MSRP) just over $93,000 — a virtual king's ransom.
We dug further and discovered that Ford no longer offers the entry-level Pro trim with the optional 320-mile Extended-Range battery pack that I had planned to order. To get the Extended-Range pack, you need to step up to the $52,974 XLT trim and then spend an additional $19,500 — a grand total of $72,474 before other options or tax and delivery. We were gutted.
We had sat there for hours and sang Ford's praises for making such an incredible, Extended-Range electric pickup accessible to the masses — just to find out that it had not quite done that at all. To get the Lightning that I'd say is worthy of overlanding, you'd have to double the Lightning Pro's price tag. What an absolute bummer.
Charging into adventure
At the end of our trip, I'd visited a charging station six times and spent 153 minutes in total charging — 25.5 minutes on average at each charger. We'd traveled 480 miles and retuned 2.1 miles per kilo-Watt hour. To put that into perspective, the Tesla Model X Long Range is rated at 2.8 mi/kWh. So to return close to that figure in a pickup truck blasting the A/C in 100-degree weather while hauling two grown men and 1,400 pounds of gear down the trail is hugely impressive.
Ford's disappointing packaging and pricing scheme notwithstanding, the Lightning proved to me that EVs are indeed ready for overlanding. A few times the Lightning showed fewer miles of range than we had distance to travel to the next charger. However, on the way, it routinely gained range through regenerative braking and smart power management.
With careful planning, and maybe following a friend in an ICE rig to tow charge you if necessary, I think you really could overland in the Lightning.
If nothing else, the Lightning succeeds in drawing the line in the overlanding sand. From here on forward, overlanding is now open to EVs. As an EV truck fan, that feels pretty great to say.