Everyone can use an extra hand at the campsite, but how about an extra arm? It appears the engineers at Ford are thinking a bit outside the pickup box with two patents, one that shows a versatile sliding crossbar for loading heavy objects, and another that expands upon that idea with a robotic arm of sorts for lifting said heavy objects.
According to a post on Carbuzz, the sliding crossbar would be on rails fitted to the pickup bed, either on future models or as an accessory that can be fitted to current offerings like the F-150 or the new Maverick. And they've… really thought this through.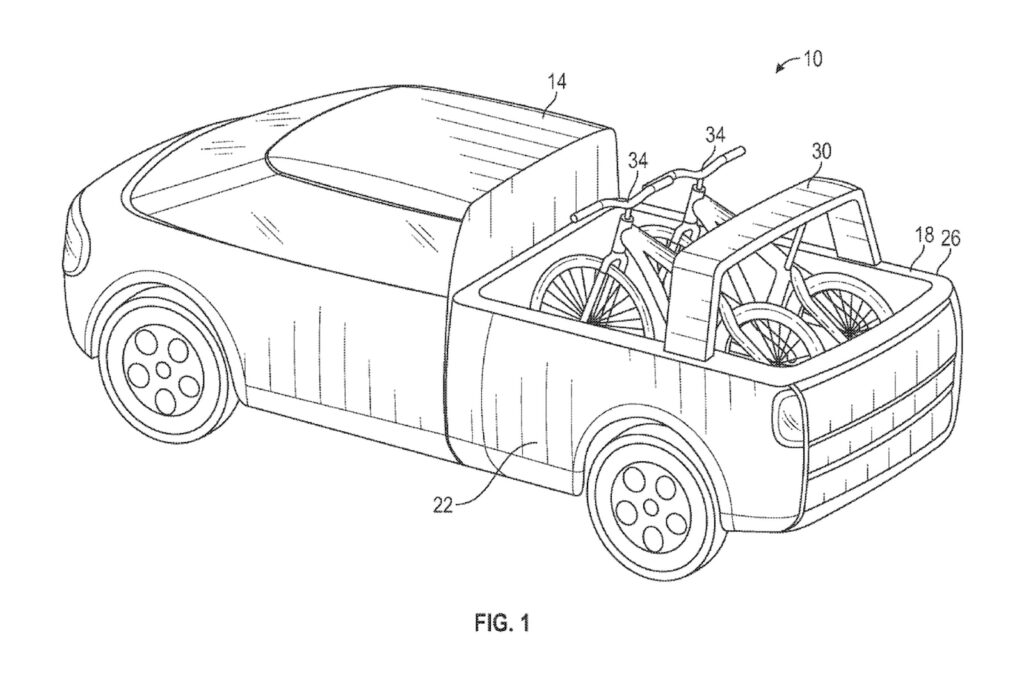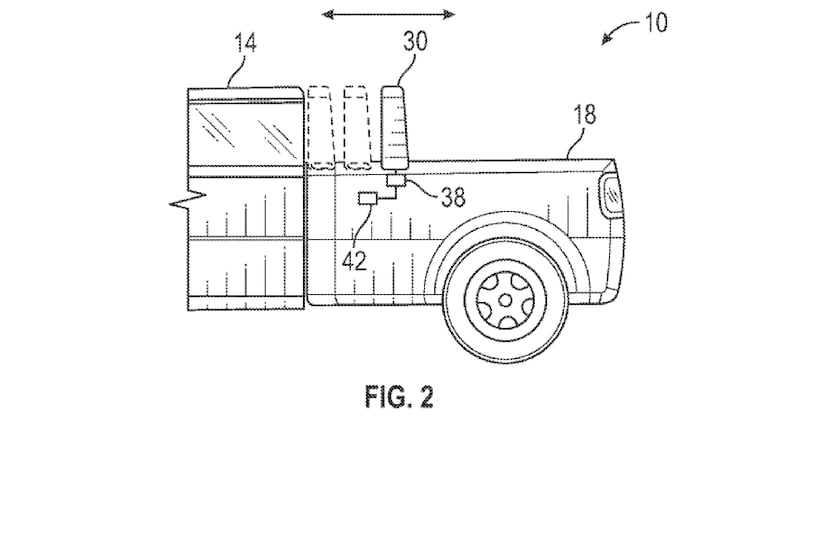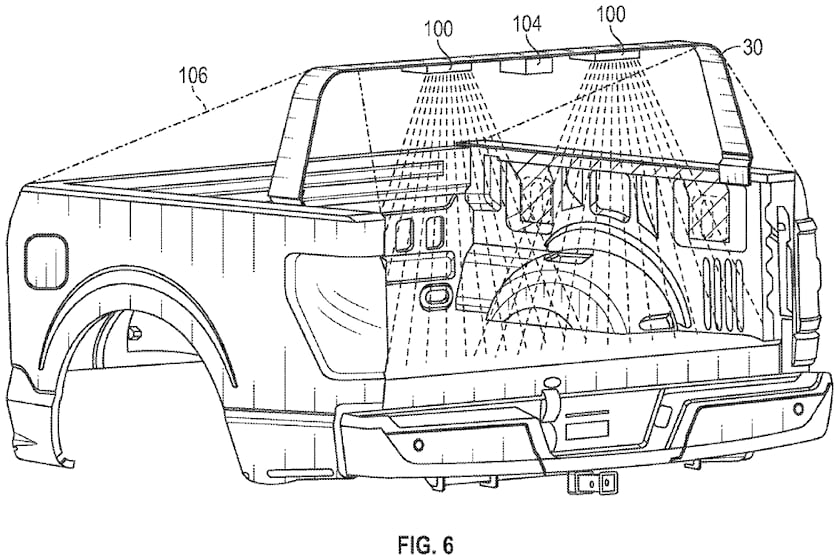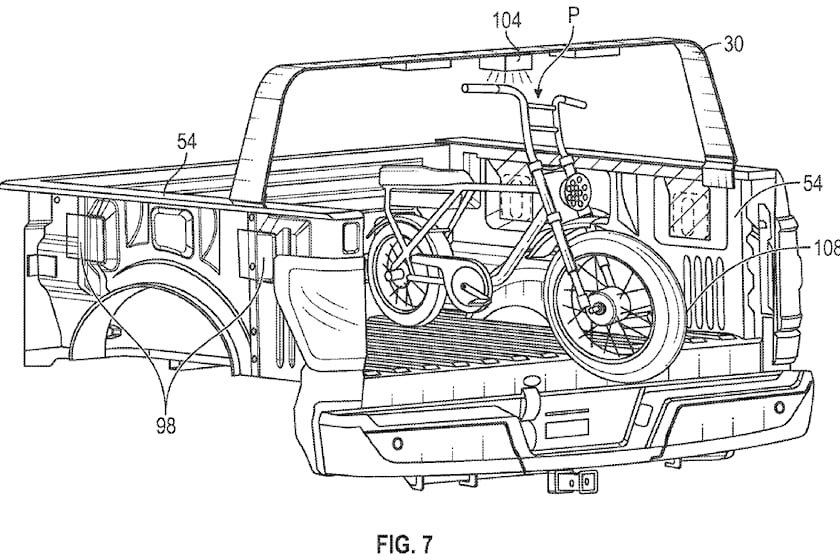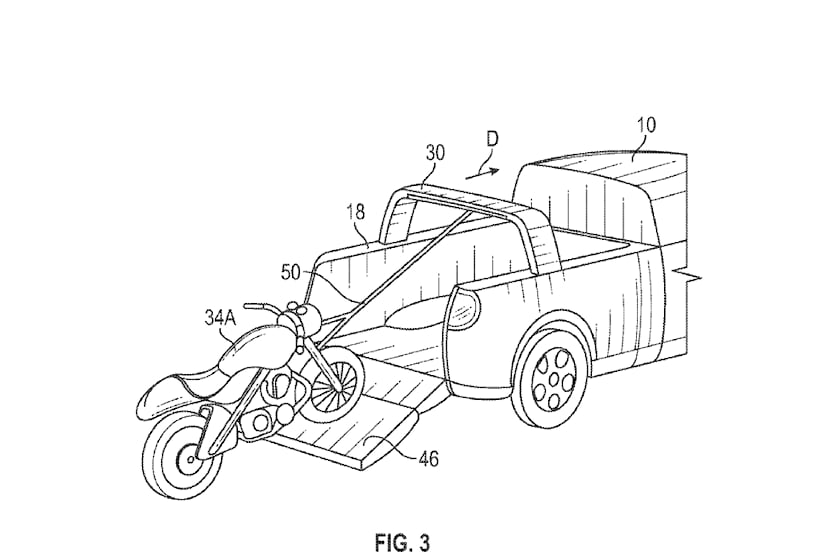 Patent filings show the sliding crossbar is removable for ultimate flexibility, and can be operated possibly manually but more likely electrically while in place. When fitted with a camera or radar sensor (or both), the crossbar could automatically position itself above the tallest thing in the pickup bed to more easily secure a tall load. Lights on the underside of the crossbar help with visibility and a winch that slides across the top of the crossbar can also be fitted to haul things like motorcycles or ATVs up what appears to be a tailgate that expands out to a ramp. Clever! The whole system could be operated from the center console or a smartphone.
But the biggest idea in the filings shows a robotic arm fitted to the top of the crossbar, and coupled with a camera and some computer smarts, the system could scan items in the truck bed or items on the ground outside the truck bed scanned by a human with a laser pointer. Once inventoried, the robot arm could pick up the items and pack them into the pickup bed. An operator with a smartphone could also direct operations using the phone camera and tap on the items to load – or perhaps use voice commands. Most likely, the robot helper could also unload the items as well.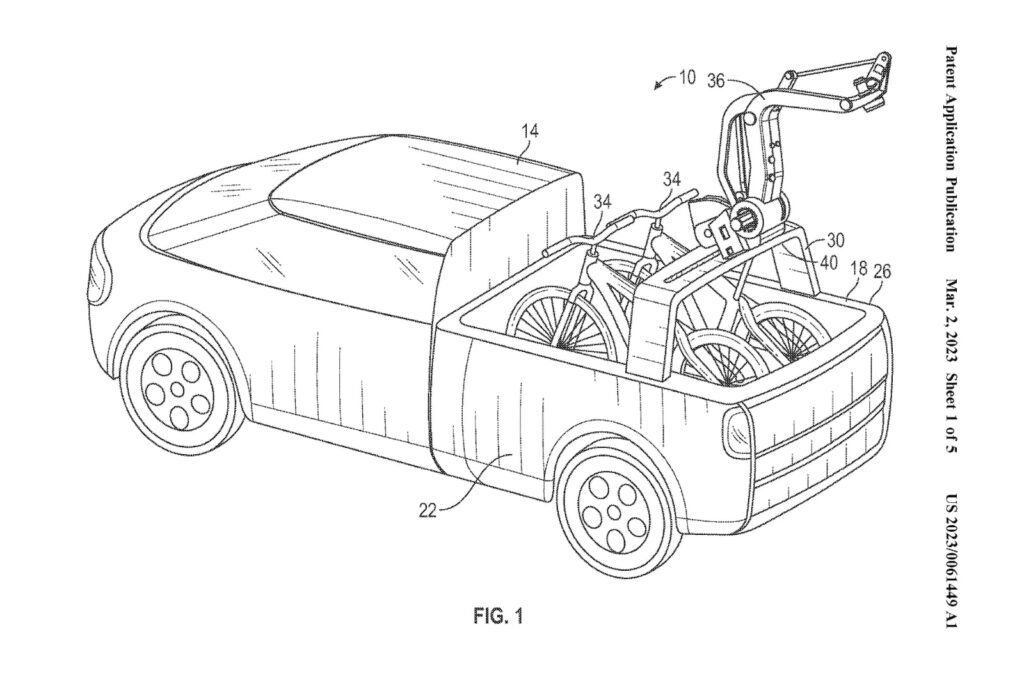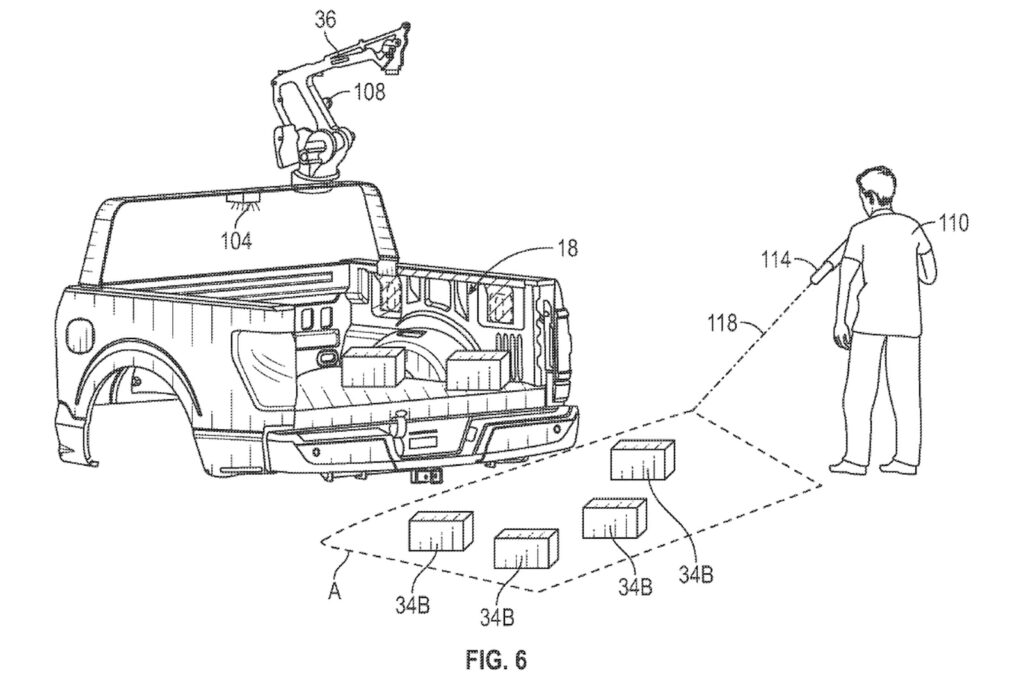 Patent filings often include a lot of blue-sky thinking and there's no guarantee the robot tech would come to market anytime soon, and if it did, it would likely be expensive. It's more likely the sliding crossbar accessory (or option) would arrive sooner than later, with the robot helper perhaps showing up in more industrial capacities – at first. But tech like that has a way of getting refined quickly and trickling down to mass production if the demand is there, and who knows, Ford's Truckbot 9000 could help set up camp sooner than we might expect.