Owners of the latest Ford Bronco models looking for roof rack options now have a new choice from a familiar name: Dometic. Known more for their reliable overlanding fridges and freezers, Sweden-based Dometic offers a wide spread of outdoor gear and recently announced the Slimline II Cargo Roof Rack Kit for modern four-door hard-top Broncos, which is sold through their Front Runner portal.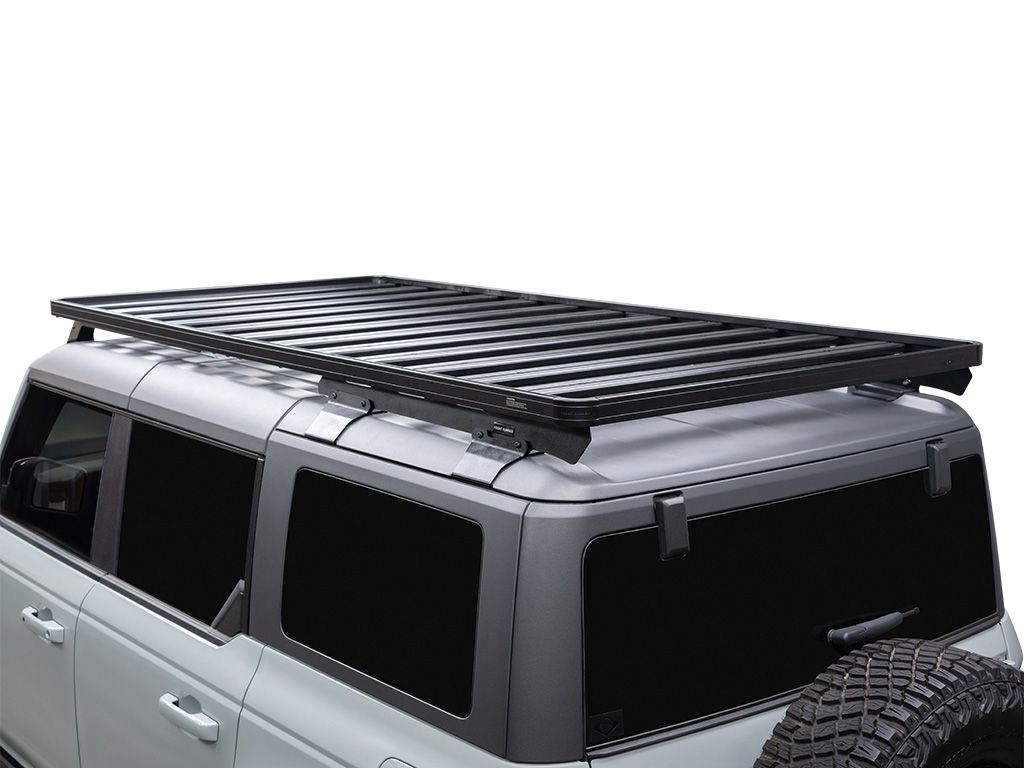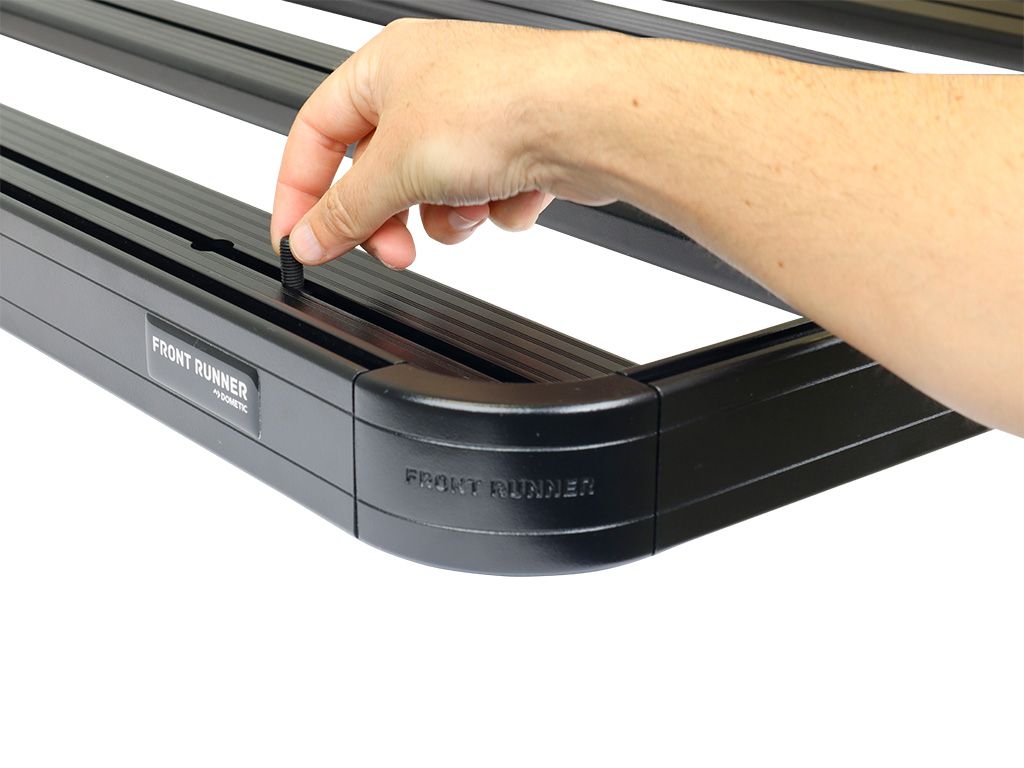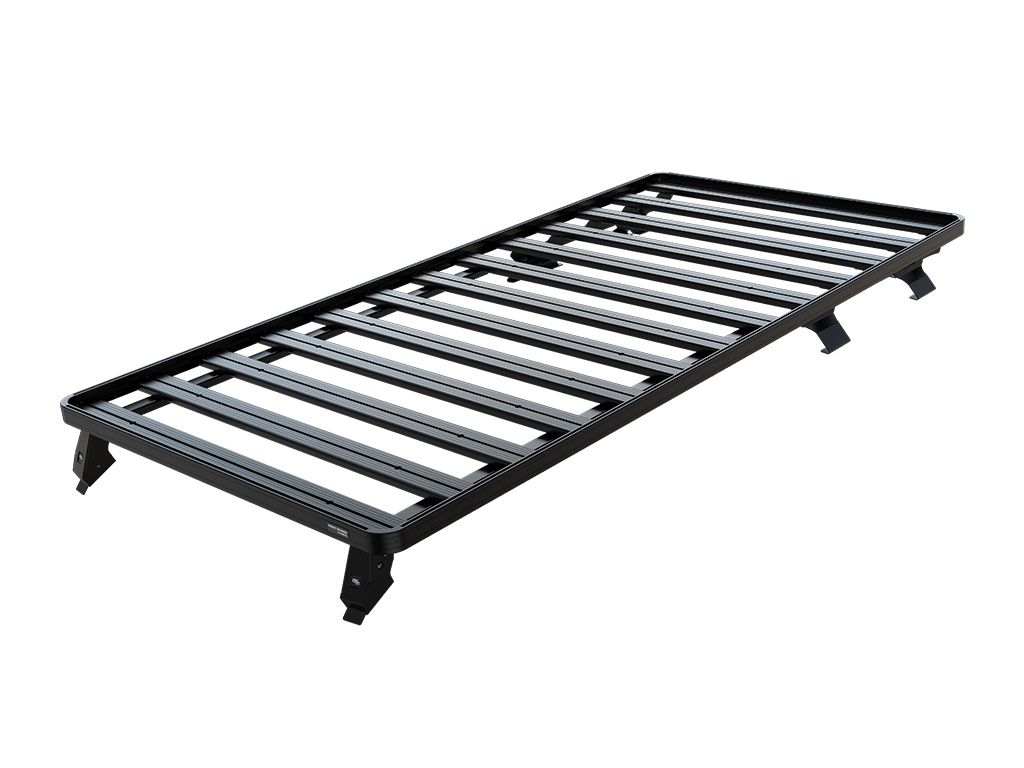 The rack is designed to mount up to 2021 and later Ford Broncos using stock existing accessory mounts. Dometic/Front Runner says no drilling is required for installation. The Slimline rack system allows for storing thin items under the rack, such as Front Runner tables, freeing up space above for more gear. Up top, the 101-inch long rack features moveable and removable slats and mounting options for customizing the configuration.
Slats, rails, tiedown points, and more can be added for mounting up all manner of cargo, from kayaks to bikes to tents and more. Front Runner did a few stunts to show off the strength of the rack, including putting a small car on it, 1,500 pounds of bottled water, and suspending a Jeep from a crane tethered to the rack. As always, refer to your Bronco owner's manual for guidance so you don't overload the top of your rig.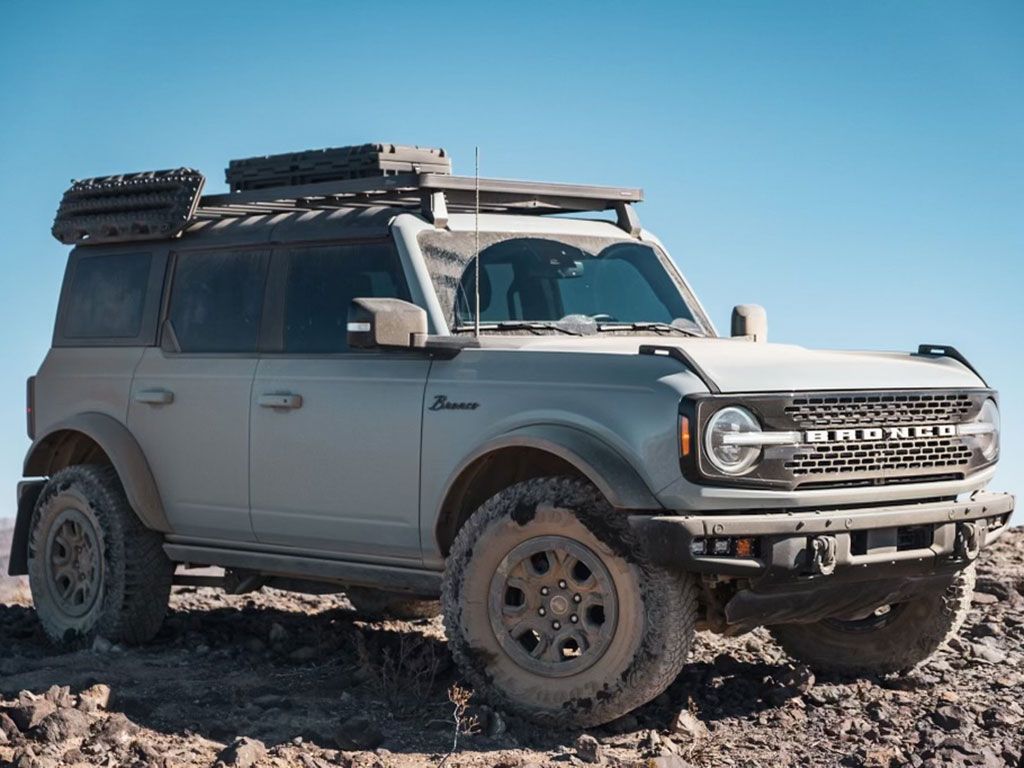 The Bronco-specific Slimline II Cargo Roof Rack kit is available now for $1,980 for the base configuration, which includes a Slimline II Tray, a Wind Deflector, and front Foot Rails. Front Runner racks come with a limited lifetime warranty.