Calling all adventure riders! Overland Expo's motorcycle classes, gear, and community make for an awesome weekend in Northern Arizona. Join us in Flagstaff from May 19-21 to kickstart your riding season.
Get Outfitted!
Whether you're hunting for your next great adventure bike or you're kitting out your daily driver, the Moto Village at West has everything you need. If you're on the hunt for a new bike, RideNow Powersports and Nash Powersports will have motorcycles to buy and ride home on (you'll take the long way, of course!).
If you're looking for new luggage, stop by Mosko Moto and Giant Loop. ScorpionExo will be fully stocked with top-notch helmets. Atwyld will be there with some of the finest riding gear for women and lifestyle accessories. Check out Taco Moto for all your dirt bike needs (plus the best moto stickers ever!). We've also got riding gear galore from Rocky Mountain ATV/MC.
To haul everything plus the kitchen sink on your next adventure, check out the Pasq Adventure motorcycle trailers built specifically for ADV riding. Or, if you're looking to bring your bike with you, Motorax will have motorcycle racks just for your rig. You can tour the world with RawHyde Adventures, stash your stuff in a BUL Bag, stay fully charged with Unibat Batteries, and much more in the Moto Village!
Test Ride Your Next Bike!
We've got some awesome demo rides lined up for you at West this year, so bring your riding gear! Triumph will have its whole demo fleet at West and you definitely want to make time to ride the Tiger 1200. Royal Enfield will be featuring their Scram 411, Himalayan, and more. Head over to Yamaha to try out a Tenere 700 and if three wheels are more your style, jump on a Ural and take a sidecar for a spin. 
For those of you eyeing something electric, Volcon is showcasing their e-lineup, and you'll be able to demo e-bikes from Ubco, Super73, and others.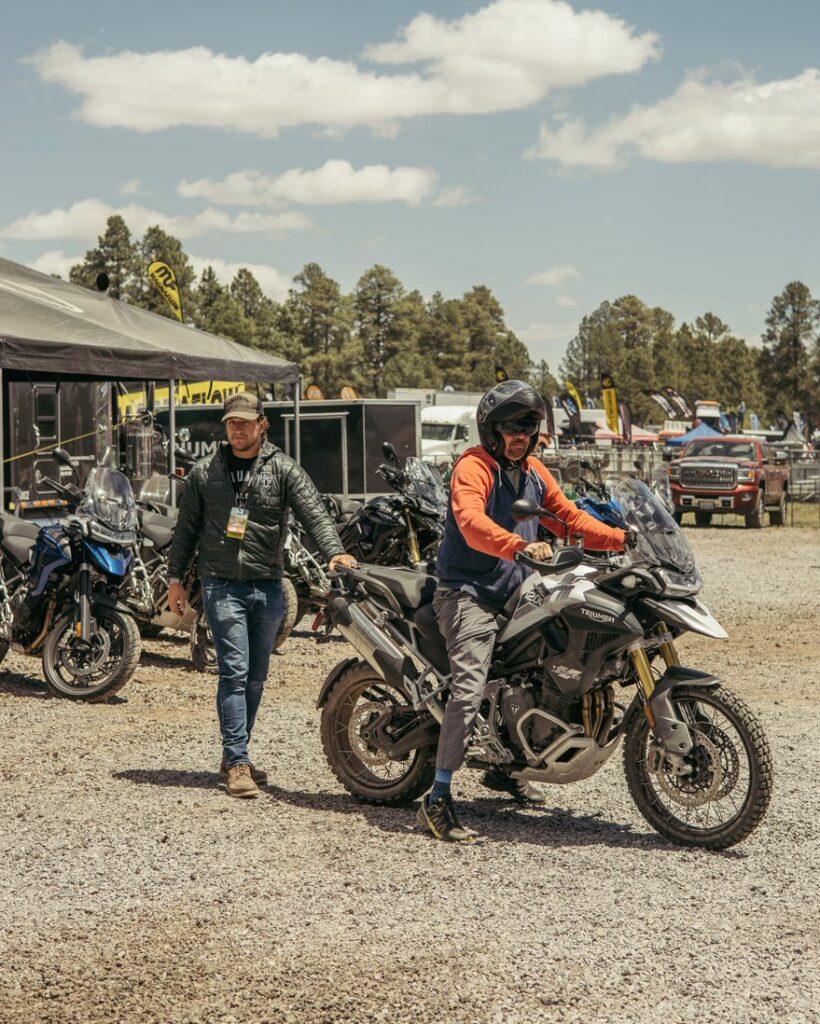 KickstandsUp Moto Camp! 
KickstandsUp is hosting the Motorcycle Campground at Overland Expo West, and all bikes are welcome! Pack your panniers and grab a Weekend Pass with Camping and pitch your tent under the pines. With day and evening gatherings in camp, a shaded picnic area, and event info, KickstandsUp will make sure you have a blast at Overland Expo!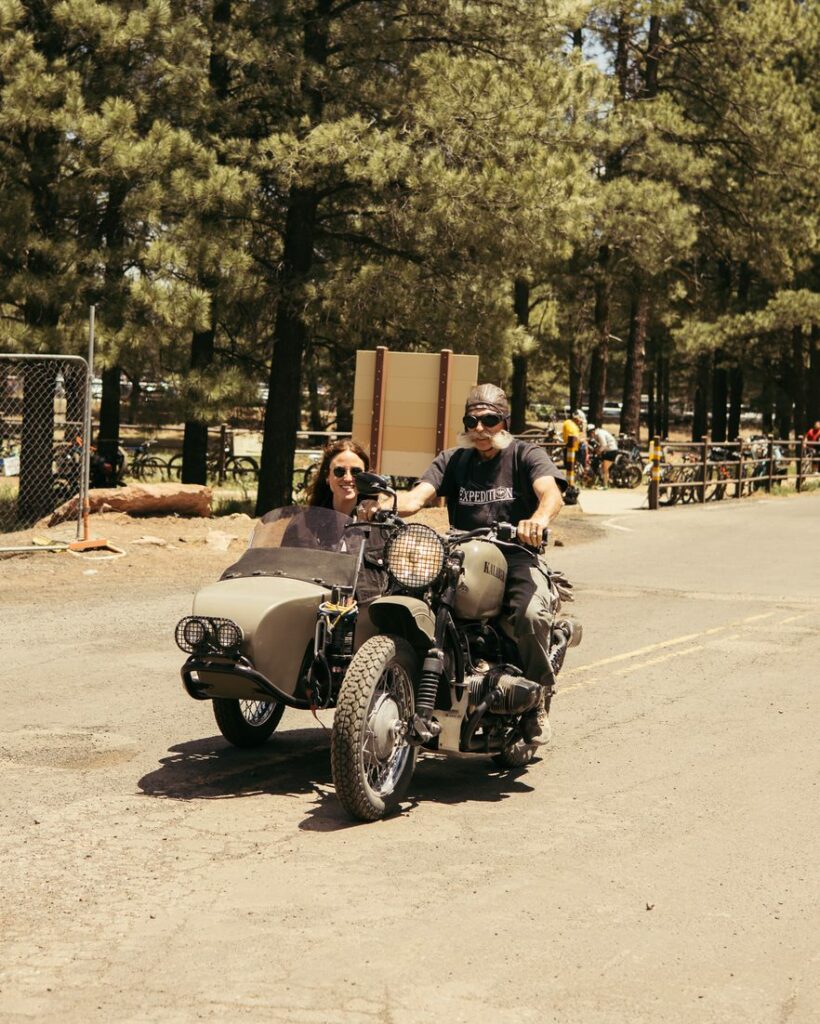 Don't Miss the Moto Party!
The Rider Justice Moto Party is one of the best parts of Overland Expo, and a portion of the proceeds will be donated directly to the wildland firefighters who help keep our backcountry safe. This party is all about celebrating the motorcycle community, and your ticket includes dinner, drinks, live music, and awesome moto raffle prizes. The Rider Justice Moto Party sells out at every event, so don't forget to get your add-on ticket to take part in the fun!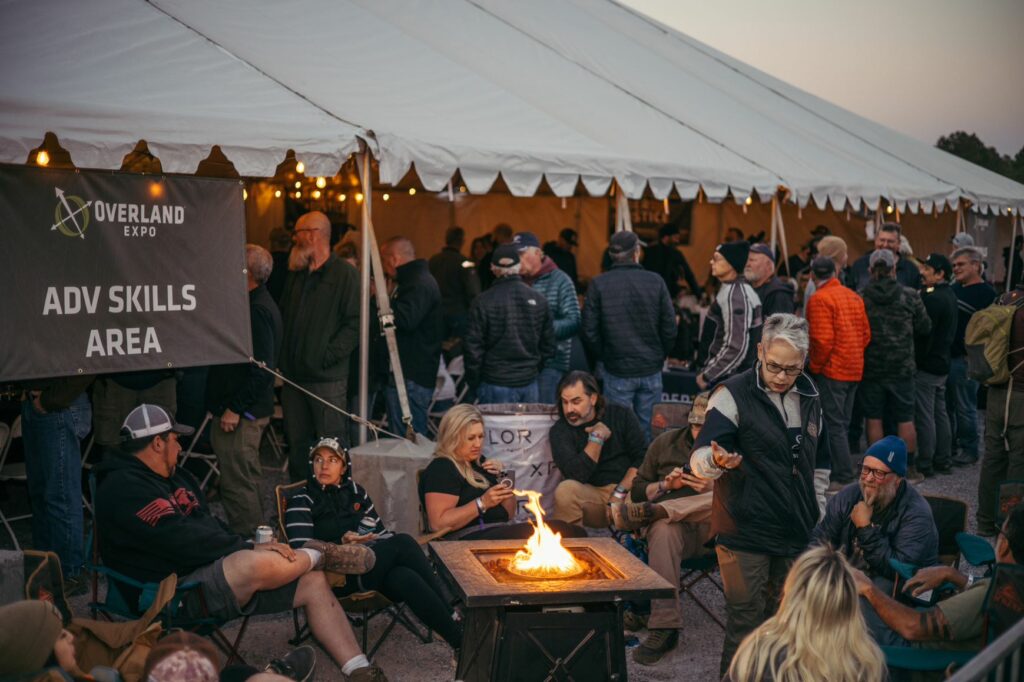 Rally Skills Session!
Your Weekend Pass With Camping ticket also gives you access to the Sunday Rally Skills Session. Bring your bike and riding gear to win door prizes and try out your throttle hand in the Slow Roll, Limbo, and more! Head over to the Ride With Us Moto Intro area and jump in from 9 AM-11 AM on Sunday. You'll need your own bike and riding gear, plus be ready to have a blast!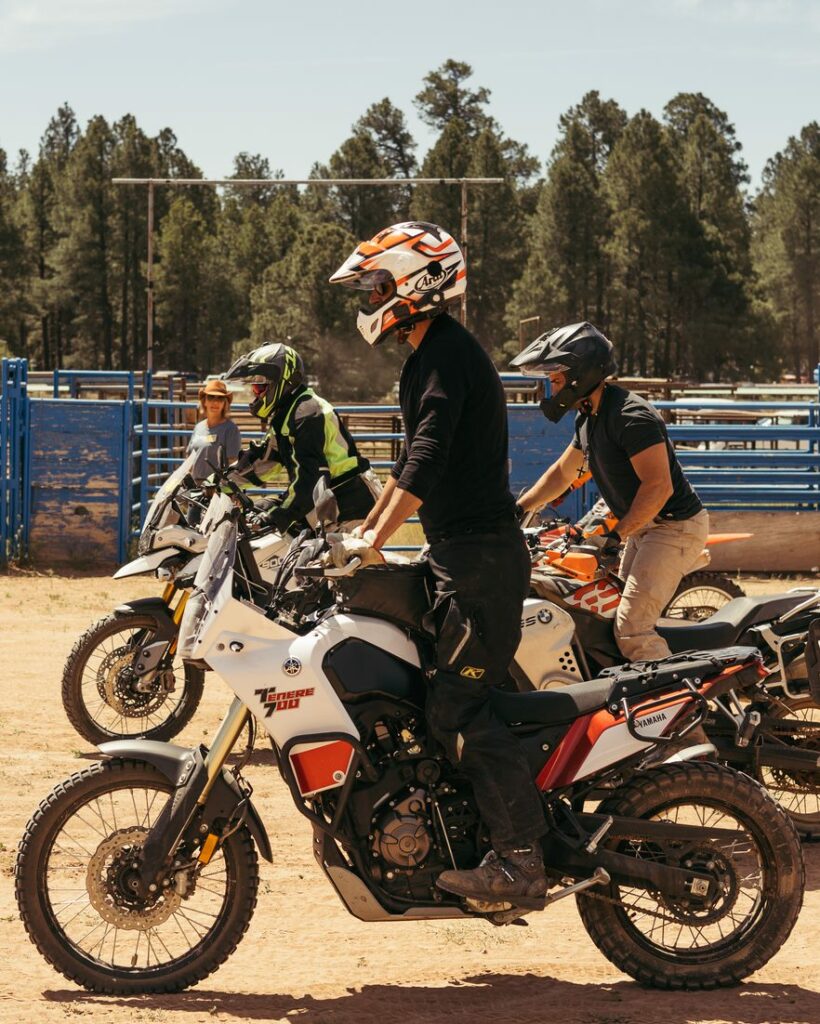 Get Trained!
Classes are the cornerstone of Overland Expo and we've got education programs to prepare you for all your adventure ambitions! Join in any of our classroom sessions at West. Swing over to the ADV Skills Area for practical classes about maintenance, roadside repairs, and tire changing in the field. The full class list is coming soon– stay tuned, and see you in Flagstaff!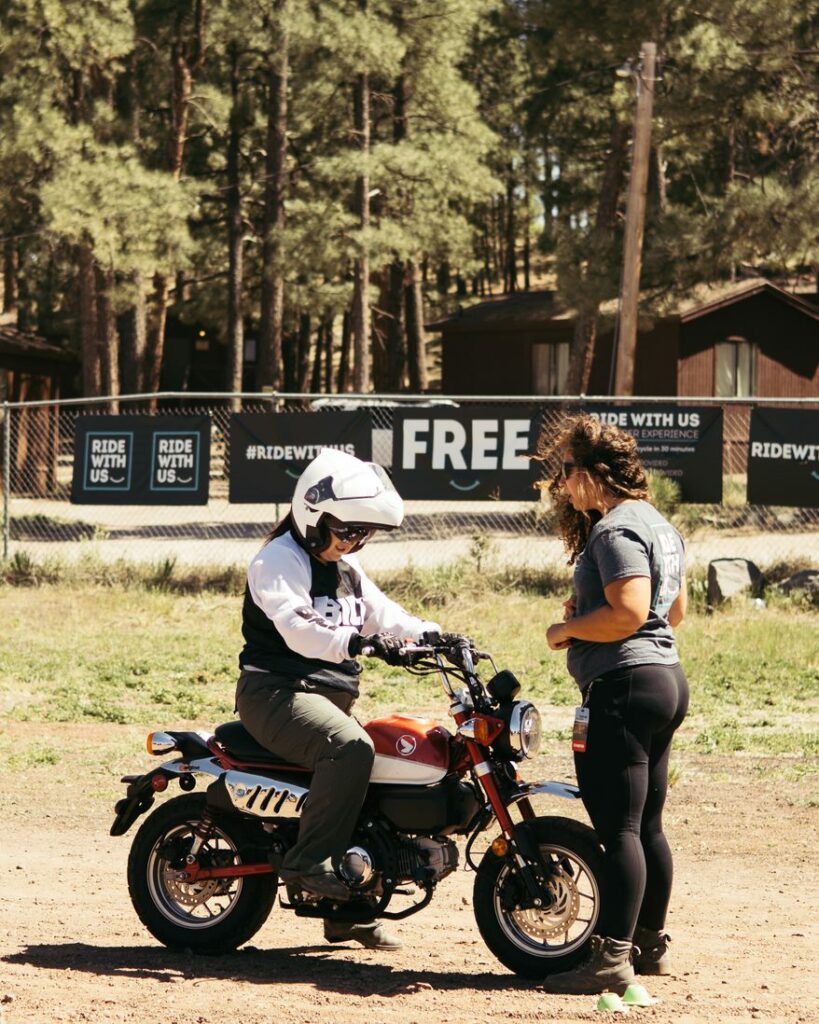 Learn to Ride at Overland Expo!
If you've never ridden a motorcycle before, or you've got friends who have yet to experience the fun of riding, check out the Ride With Us Moto Intro program. The Motorcycle Industry Council is bringing their free class to Overland Expo, and you'll learn the fundamentals of motorcycle riding. In under an hour, you'll be taking turns around the Ride With Us closed course on a lightweight dirt bike in a safe, supportive environment.