As a long-time explorer of National Forest fire roads, I'm old enough to remember when the only way to find a 4×4 trail was to check out a DeLorme Atlas and Gazetteer, call up a ranger station and ask for advice, get some beta from one of the locals while getting supplies, or simply finding a cool looking road and exploring. Somehow, I managed to find some pretty incredible and untouched places without the use of electronics.
With the advent of Global Positioning Satellites (GPS), app-based mapping, and clearer printed maps, finding an overland trail is now a pretty simple task, but you do need to learn how to use these products correctly to ensure your safety out on the trails. While I'm a big proponent of winging it and discovering new trails on the fly, any good trip starts with some prior proper planning and choosing trails that you want to explore.
Here's a few of my favorite ways to find new overland trails.
Word of Mouth
Sometimes the best way to find an overland trail is to simply ask someone. I'm not talking about the random guy on the street of the small town that you happen to be in that day – though sometimes that guy has some great beta about a trail or a campsite you knew nothing about – so definitely talk to strangers when you're on your trips.
I'm actually talking about reaching out to the local/regional U.S. National Forest or Bureau of Land Management office and talking to a ranger either in-person or over the phone. The stewards of our public lands have more information than most about whether or not your stock Tacoma can make it down a primitive two track. I always find it better to drop into an office in-person because once they see my rig, they know that I can handle most trails and they often give me advice about their favorite spots.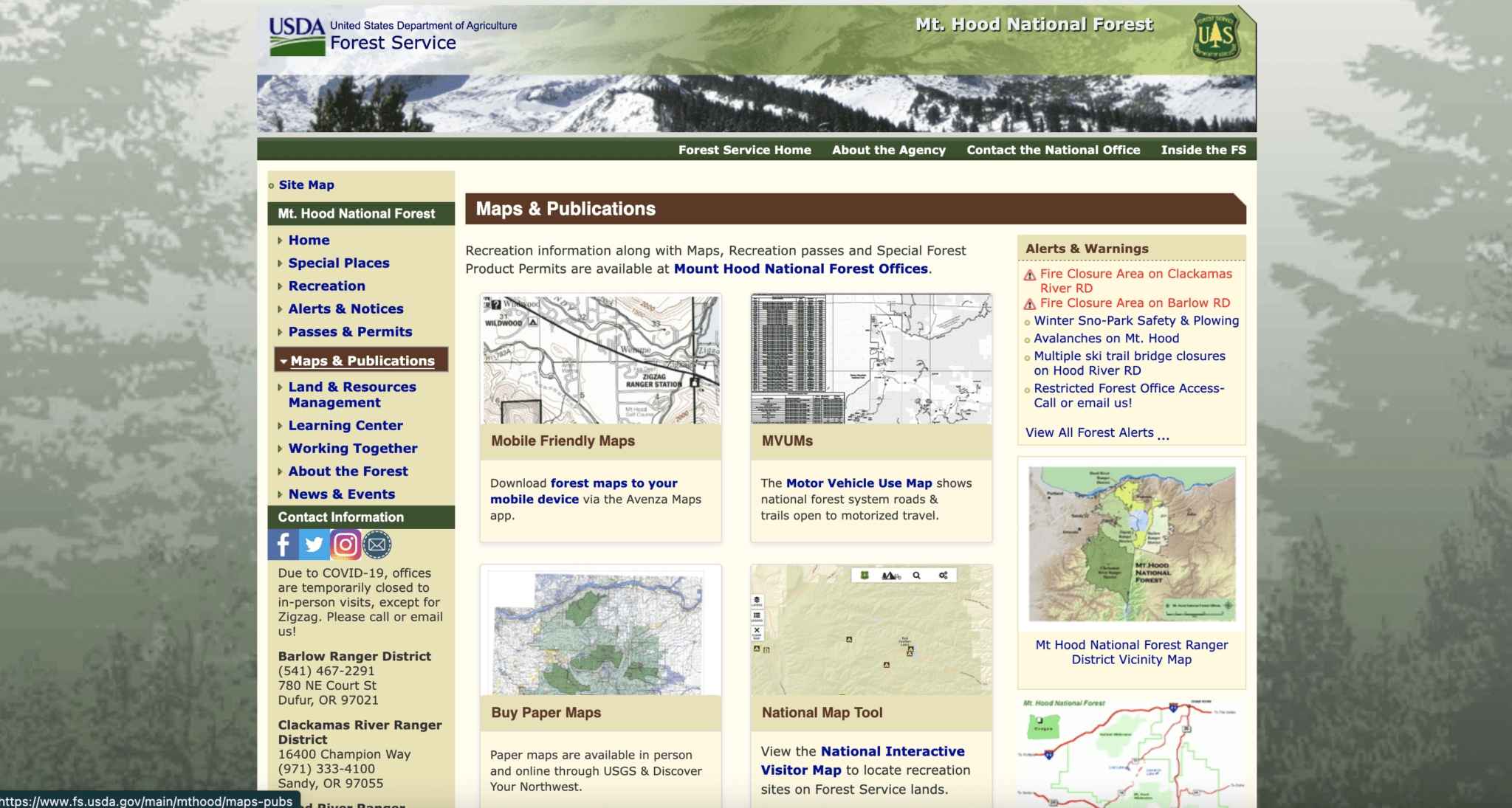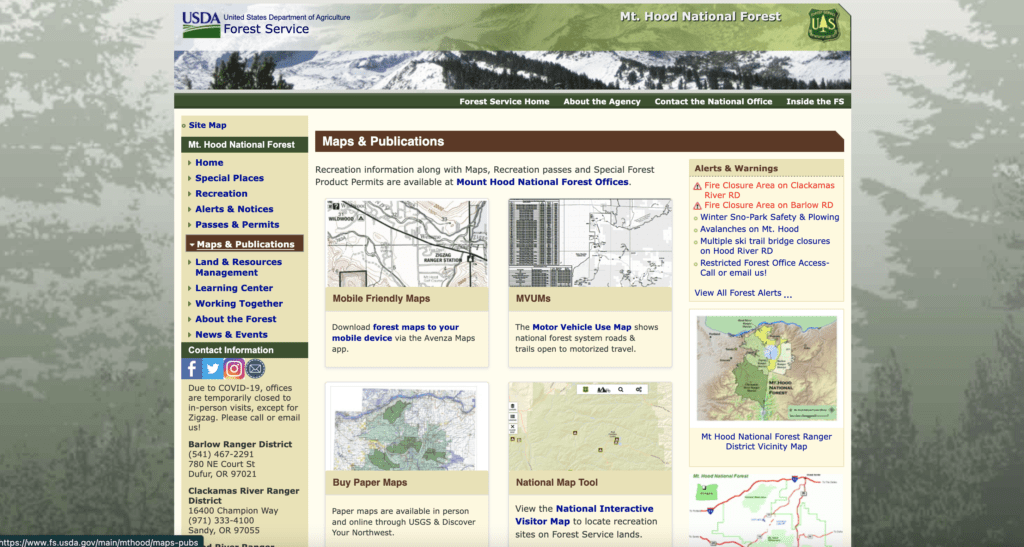 Most rangers are going to direct you to the U.S. Forest Service Off-Highway Vehicle Program printable and digital maps. These maps contain a treasure trove of information about the area you're visiting and a fantastic starting point to any planning session. Grab your favorite adult beverage and head down the planning rabbit hole.
Paper Maps
Paper maps will never go away! Imagine running out of batteries in your GPS unit or not having cell service to power your app-based mapping software. How are you going to get back to civilization? I always buy paper maps for every area I plan to travel and I learn to use them. They are an important part of overlanding safely.
Here are some of my favorite paper maps:
DeLorme Atlas & Gazetteer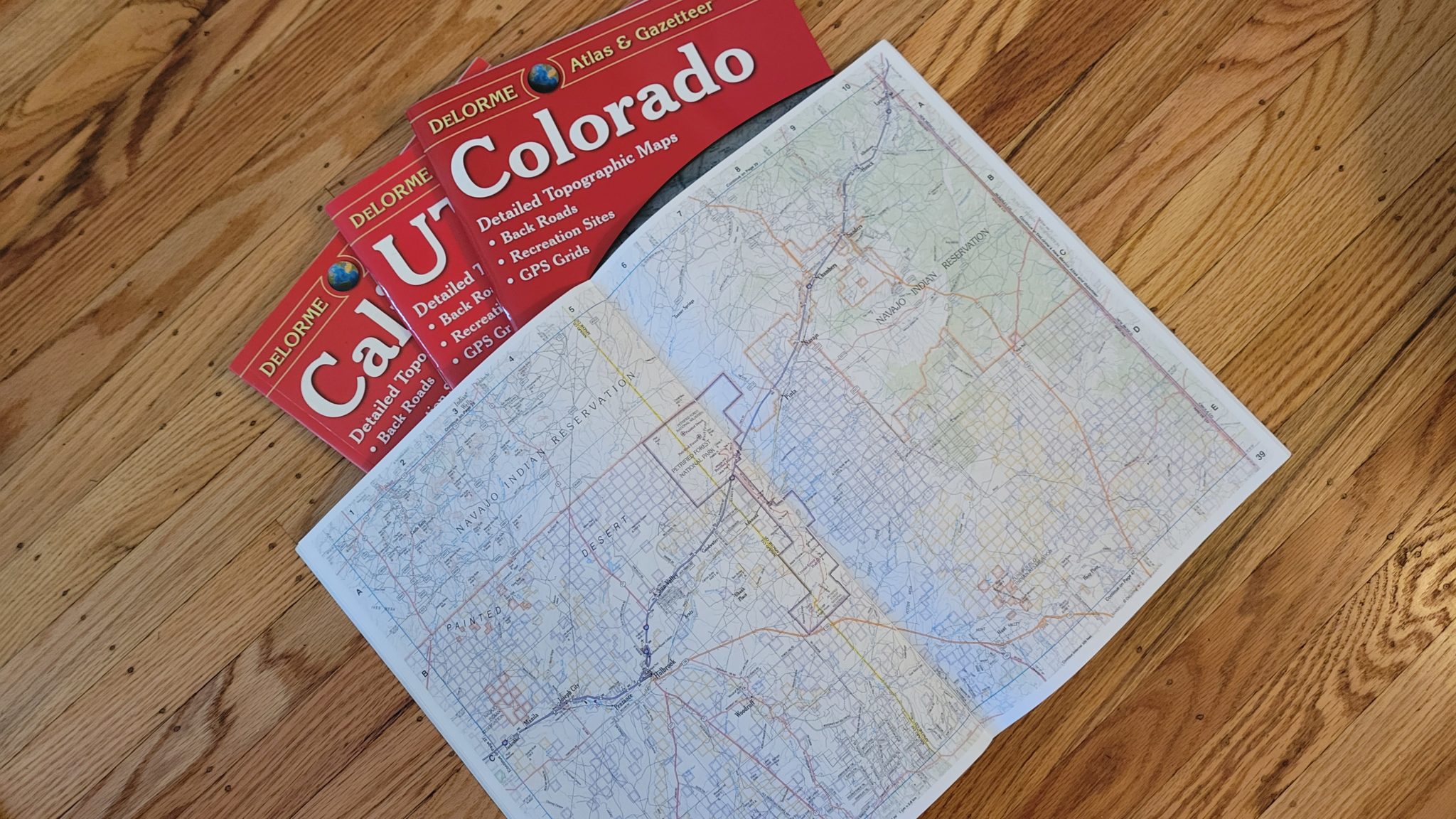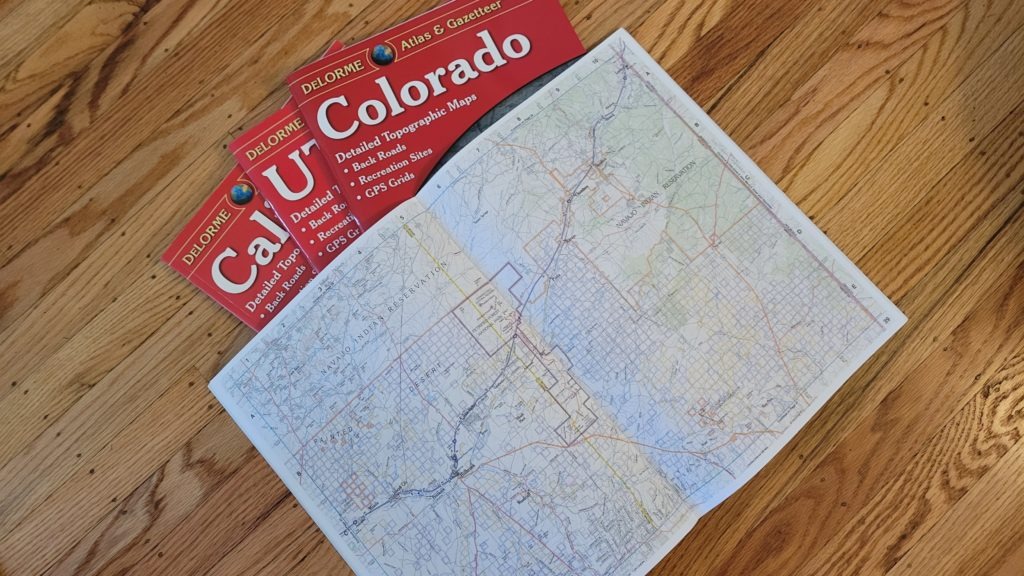 These amazingly detailed, large-format paper maps are perfect for sightseeing, exploring back roads, outdoor recreation and trip planning. While available information varies by state, DeLorme maps (now owned by Garmin) generally provide information essential for any outdoor enthusiast and includes info on points of interest, landmarks, state and national parks, campgrounds, boat launches, golf courses, historic sites, hunting zones, canoe trips and more. Topographic maps have elevation contours, major highways and roads, dirt roads, trails and land-use data. Indispensable!
MSRP: Varies, but averages around $24.99
Purple Lizard Maps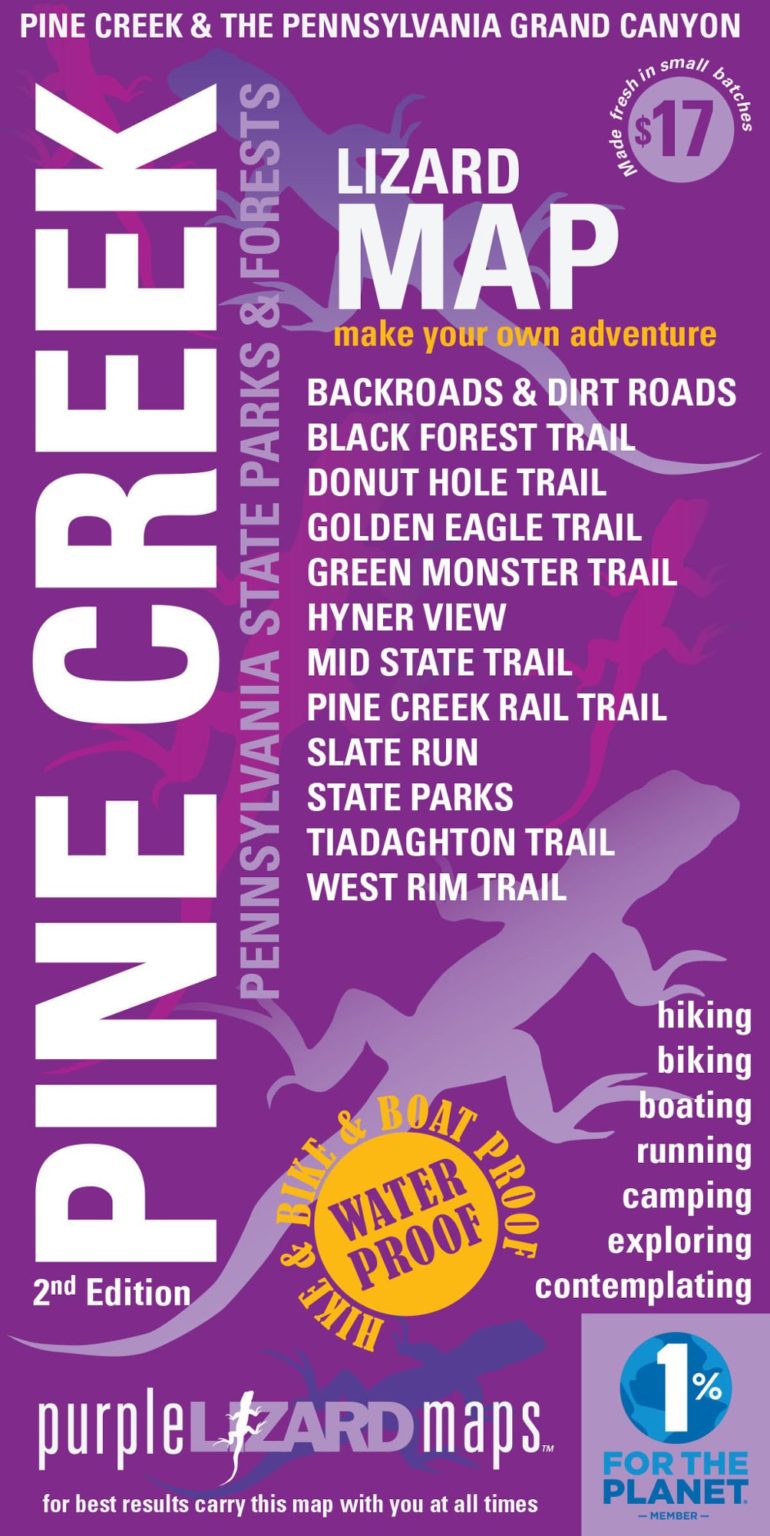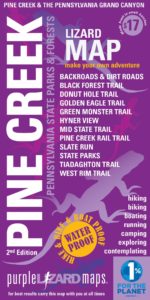 These plastic-coated, shade relief topographic maps feature latitude / longitude and UTM grids, elevation and mileage data, roads, backroads and trails, road- and trail-use designations, parking access, and more. Durable, two-sided waterproof construction folds easily to fit in your back pocket or in a tank bag on your motorcycle. A perfect size to carry with you on every trip.
MSRP $17.00
---
GPS Units
The U.S. Department of Defense (USDOD) originally put Global Positioning System (GPS) satellites into orbit for military use, but these were made available for civilian use in the 1980s. GPS is a satellite-based navigation system made up of satellites that orbit the earth. GPS will work in all weather conditions, anywhere in the world. The system is completely free-to-use, but it does require the purchase of a GPS unit with software to access the system.
GPS units are fairly easy-to-use, but I do advise you to become a power-user of your unit, so you know every feature prior to attempting to use it in the backcountry.
Here are a couple of units that I recommend:
Garmin inReach Mini 2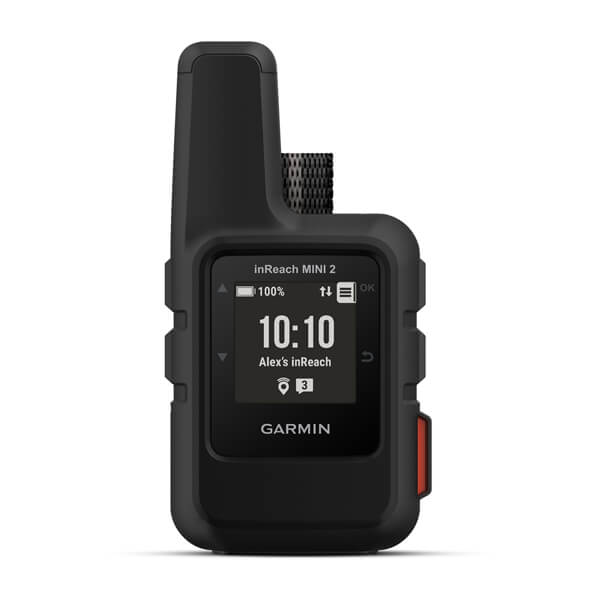 The Garmin inReach Mini 2 provides satellite-based communication off the grid and can share your location online with friends and family members (with subscription.) The SOS function calls search and rescue in an emergency. The inReach Mini 2 provides TracBack routing to get you back to your starting point the same way you came in and it pairs directly with the Garmin Explore app on smartphones and tablets.
Pairing the inReach with a tablet is my preferred method of navigation. The inReach can be used on its own as a GPS for hiking or SUP when I'm not on the trail.
MSRP: $399.99
Garmin Tread® XL – Overland Edition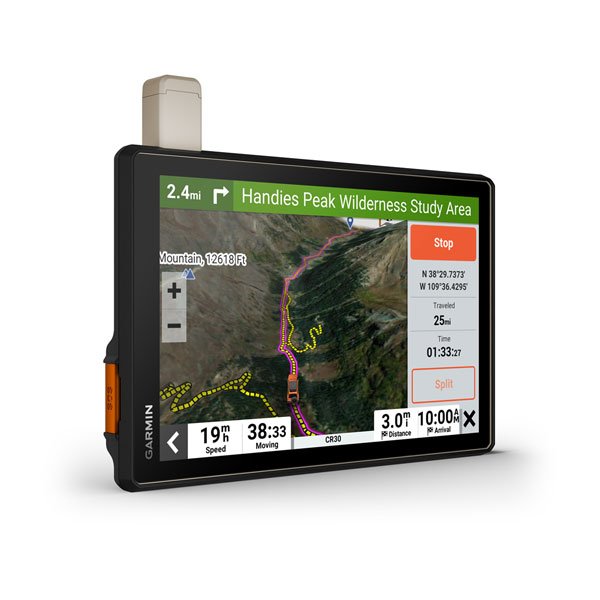 If you're looking for one GPS unit that does it all – on road or off road, the Garmin Tread XL is the one to consider. This huge 10-inch unit features turn-by-turn directions for North and South American roads, off-highway guidance with topography maps and compass, and built-in inReach technology. This unit can even track your dog as long as you have the Garmin dog tracker on your furry friend's collar!
The topographic maps include public land boundaries and 4×4 roads. You can download tracks, routes, and waypoints via Wi-Fi connectivity and store it in the 64GB memory storage which can hold satellite imagery and USCG quad sheets.
The Garmin Tread XL has a built-in rechargeable battery that lasts for six hours at 50% backlight or one-hour at 100% backlight.
MSRP: $1499.99
---
App-Based Navigation
GPS units might soon be a thing of the past with the technological strides that smartphones are making. While phone makers need to address a few issues, there is a very real possibility that your phone (or a phone paired with a tablet) might be your next navigation setup.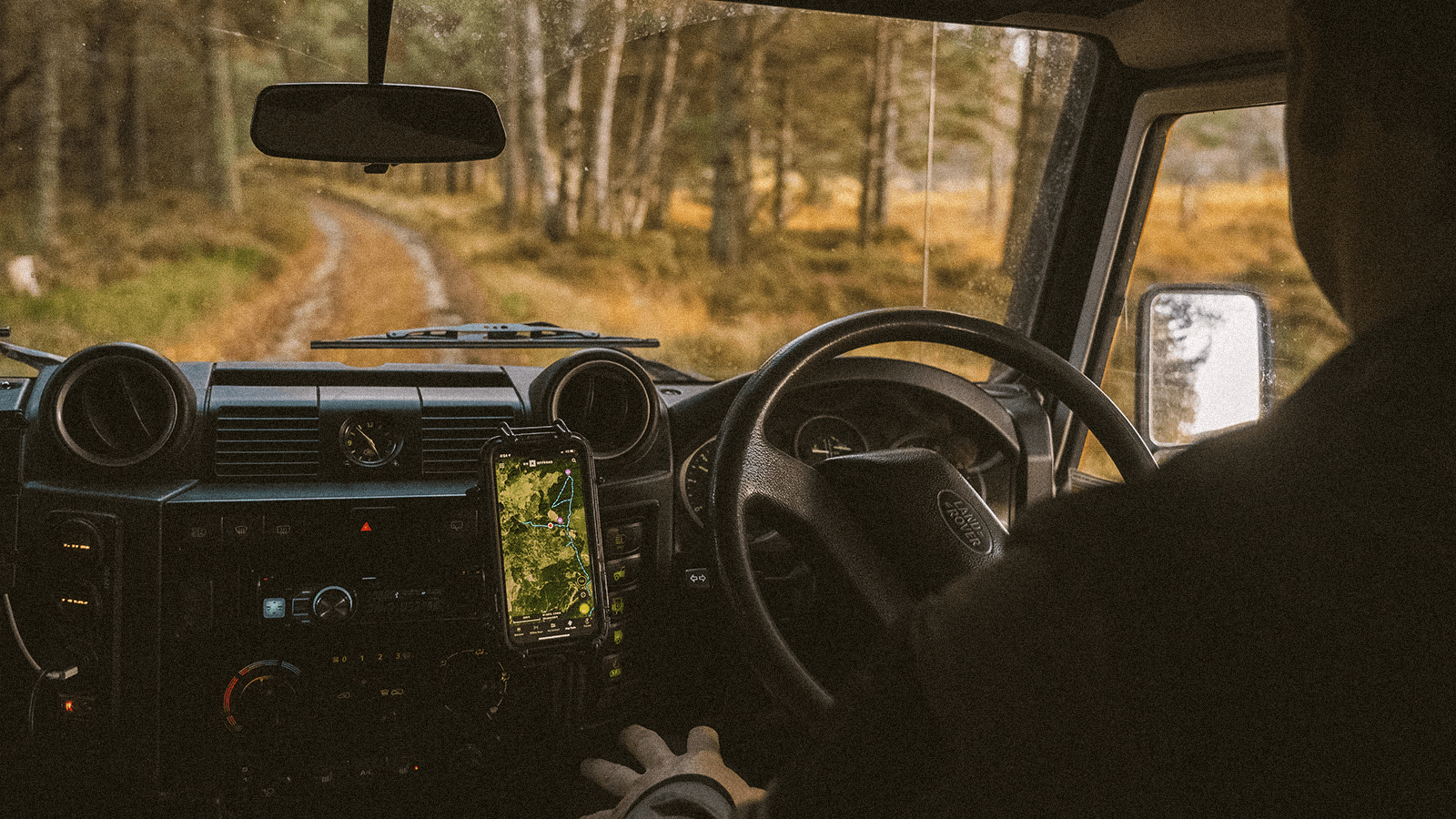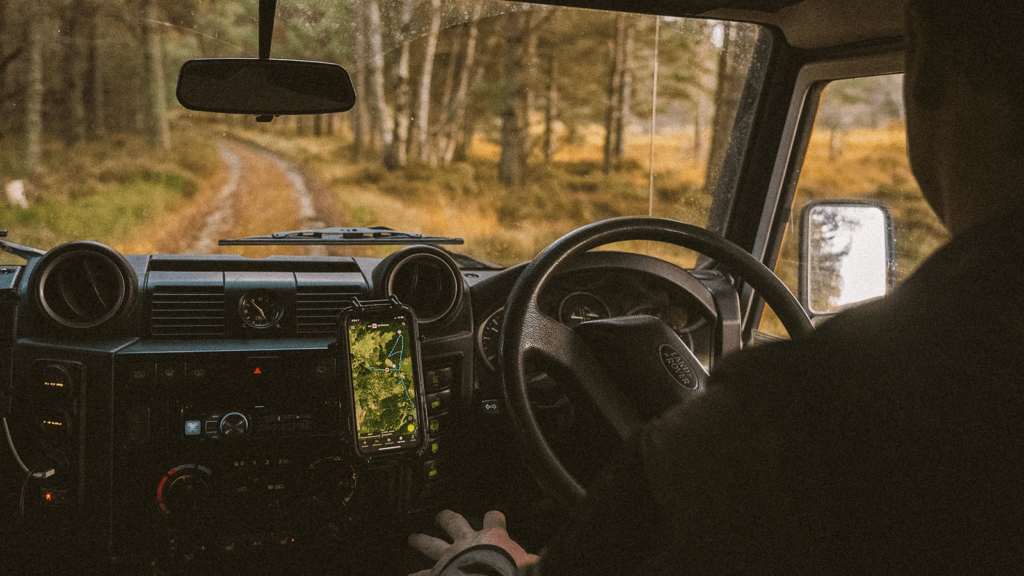 Not all apps are created equal though, and you need to be sure they perform the functions that you need them to perform when you're off-the-grid. Google Maps just isn't gonna cut it here. You need an app that has all of the features of a GPS unit like topo maps, satellite imagery, and public land boundaries. onX Offroad and GaiaGPS are great apps that have been tested and recommended by overland travelers.
Apps give you the flexibility to plan on the go, but do require you to download maps and store them prior to hitting the point where you no longer have cell service. Don't make the mistake of getting out the trail and thinking your app will work without mobile data!
These are the products and information that I use and rely on to plan my travels and the devices that I actually use when I am out on the trail. Redundancy is important when traveling in the backcountry, so bring (and use) all of these products in tandem to make sure you have something to fall back on if one of your devices were to fail.
Planning is one of the best parts of overlanding and with this information, you're sure to be able to find the perfect overland trail that fits your needs and sense of adventure.