Subaru station wagons are a common sight all across the country. They make great daily drivers with excellent fuel economy, plenty of comfort-focused features, and a model to suit a wide range of customers. They're especially ubiquitous in so-called outdoorsy towns, where people are looking for a vehicle that's great through the week, but they also want a rig that gets them and their gear into the backcountry on the weekends. Subaru's reputation for being capable and reliable make for a vehicle that's a worthy overland rig for long trips and weekend jaunts. In this How-To, we'll discuss what you need to consider when planning your Subaru-based overland adventure and suggest a few additions to ensure you have a great trip.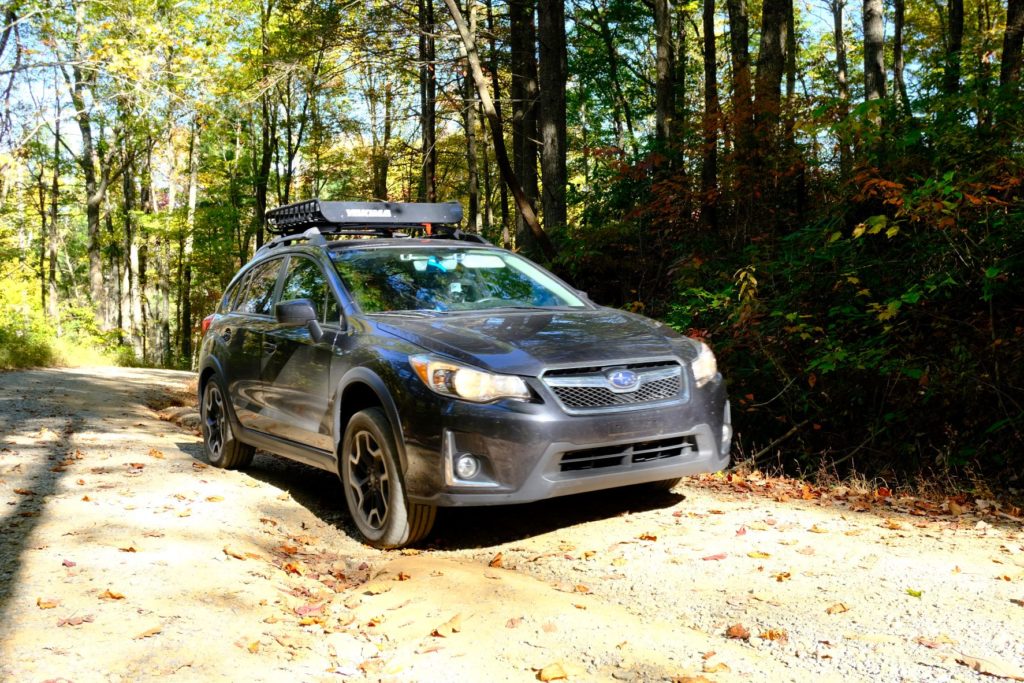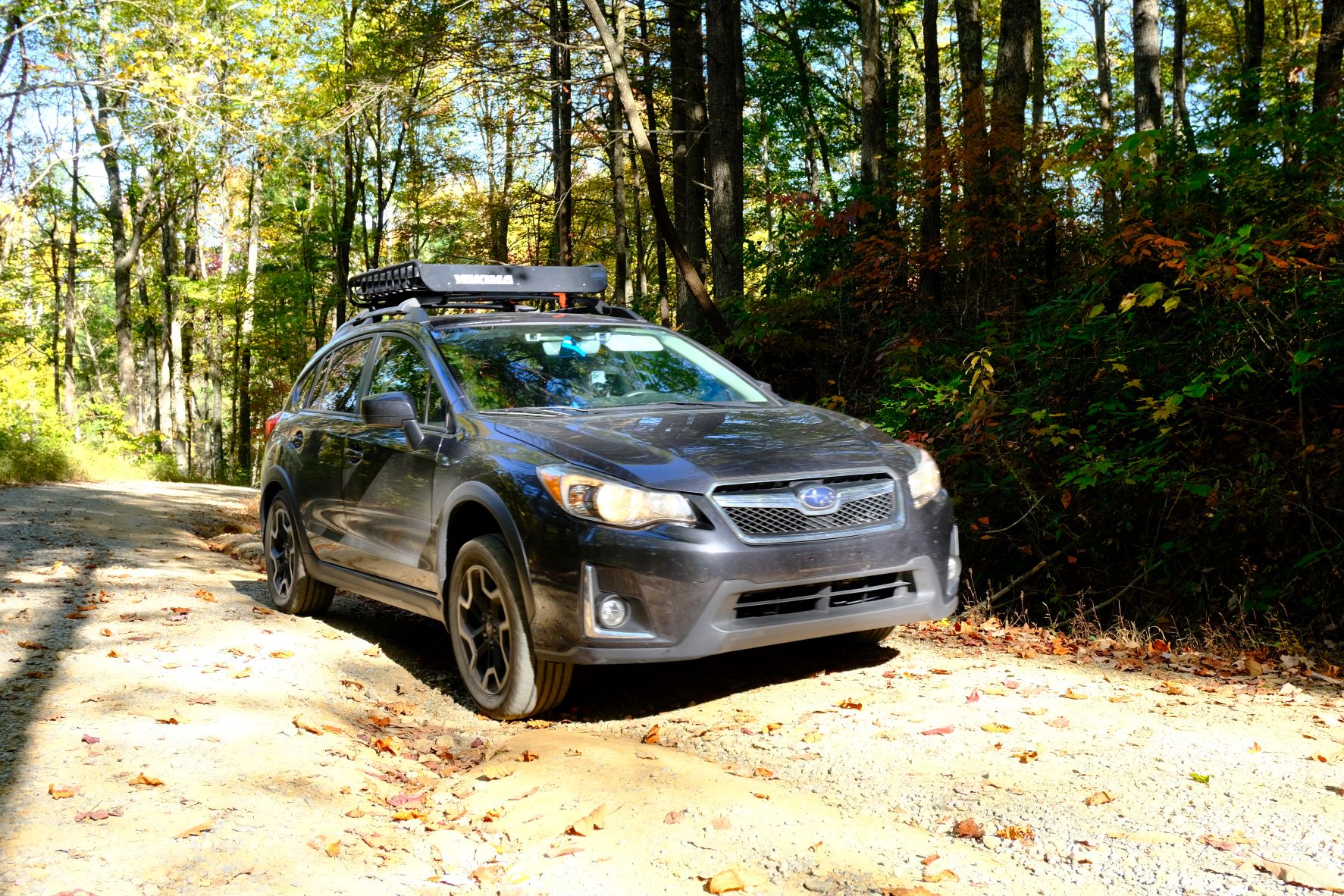 Where You Want To Go
First and foremost, make sure you're thinking of overlanding and not rock crawling. You can explore thousands of miles of Forest Service Roads, BLM lands, and good old-fashioned backroads without 40-inch tires and a snorkel. Of course, with more off-road capable vehicles, you can reach more remote and rugged destinations, but that's not required to overland.
The Subaru Crosstrek, Forester, Outback, and Ascent are all-wheel-drive and offer 8.7 inches of ground clearance. That's more than some full-sized trucks and comparable to several models that are popular in the overland community. The 2022 Outback and Forester Wilderness Editions boasts over 9-inches of clearance. This is within 0.1-inches of the ground clearance offered by the Toyota Tacoma. So as long as you aren't dealing with huge ruts, deep mud, or intense rock garden sections, your average Subaru should make an excellent overland rig.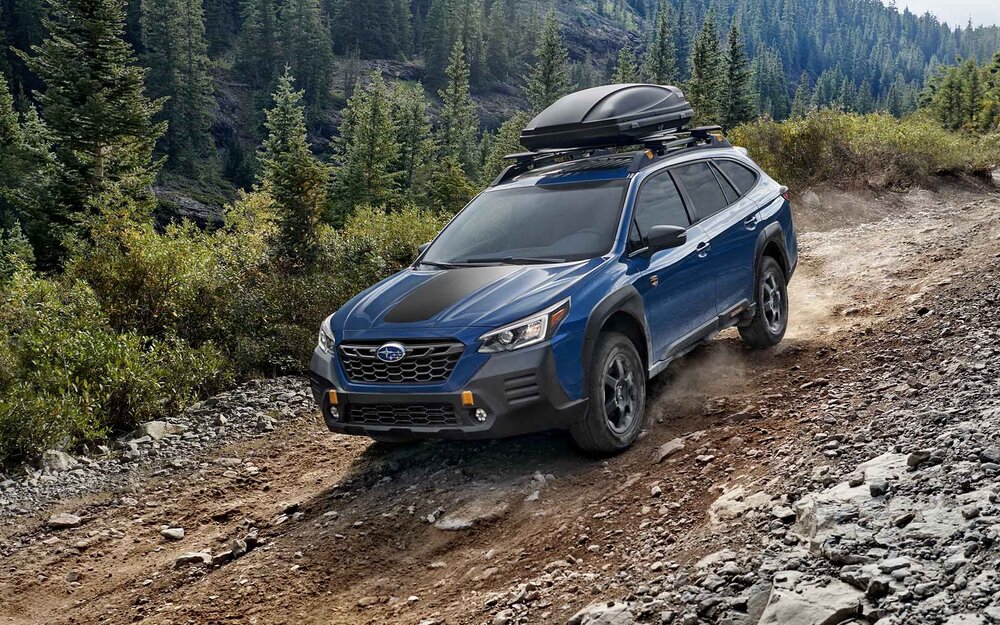 In the last few years, Subaru has updated its offroad specific drive mode selection system, dubbed dual function X-Mode, and now offers it on select trim levels of the Crosstrek, Forester, and Outback. When initiated X-Mode automatically customizes how the car applies power, braking, and shifting to get you out of those slippery and sticky situations. Several models also offer Hill Descent Control, which helps you maintain control and manages speed when navigating down tough slopes. With those specs and features paired with some experience, you'll be able to navigate washouts, mild ledges, and other obstacles with relative ease.
What You Need
Tires
One of the first upgrades we would suggest you make to your Subaru is the addition of all-terrain tires. They provide a better grip on dirt, gravel, sand, and mud. However, you must select an all-terrain that fits your Subaru without rubbing while turning or when the suspension is flexed. Fortunately, several manufacturers produce all-terrains that are sized for crossovers and station wagons. Of course, you could lift your Subaru, but it's not necessary to fit capable tires.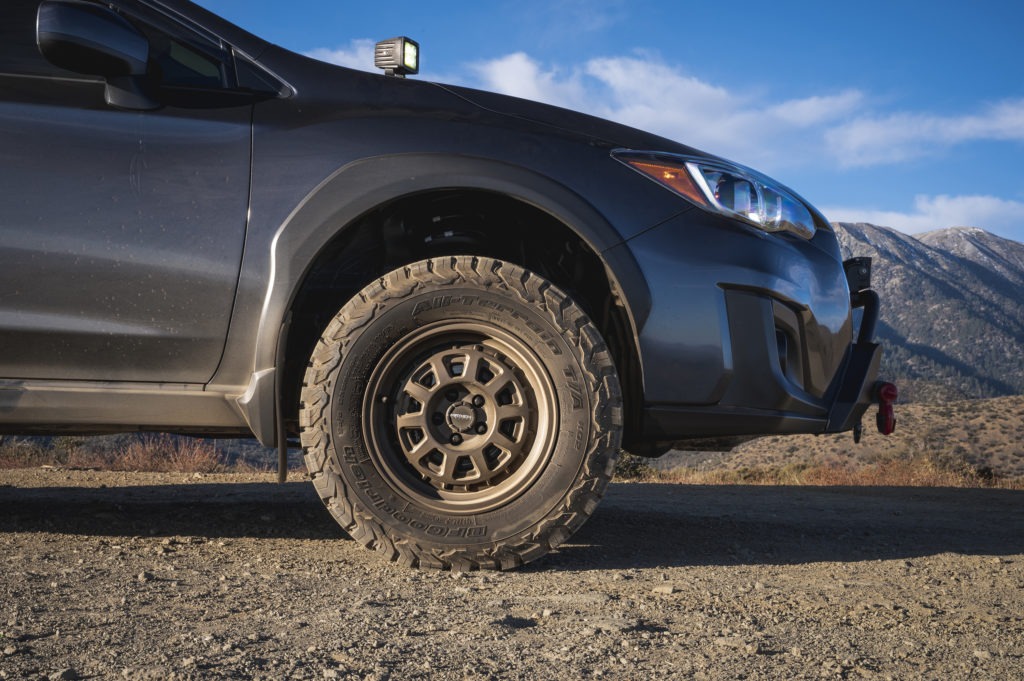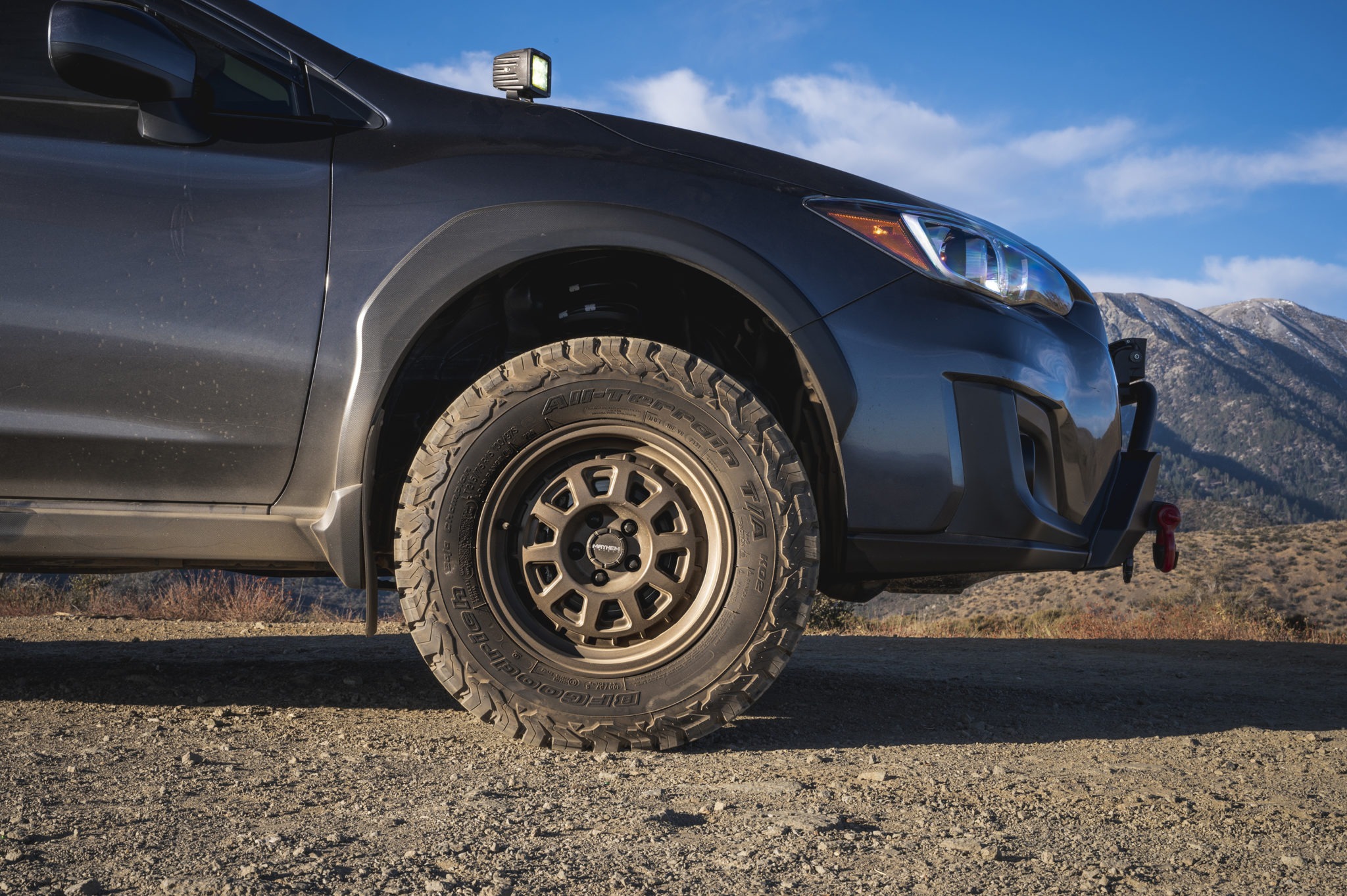 The majority of recent Subaru models are fitted with 17 and 18-inch wheels. The 17-inch option gives you more sidewall and more margin for airing down while covering rough terrain. There are plenty of aftermarket wheel options, but do your research to be sure that they will fit the Subaru's brakes. If you decide to go aftermarket, check out the Mayhem Voyager 8303s. Mayhem makes great wheels and strives to keep them lightweight.
It's worth noting that specific Subaru trim levels, such as the Wilderness Edition come stock with a full-sized spare. This feature is highly desirable for an overlanding vehicle since the alternative donut isn't suitable for offroad use.
Recovery Gear
With the addition of a few recovery items, you'll be outfitted to get your Subaru out of any troublesome situations you accidentally find yourself in. While you can install a winch on some models, you should try to save weight to preserve the performance of your Subie. With traction boards, a tire repair kit, an air compressor, and a few hand tools, you should be able to self-rescue with a little bit of work and ingenuity.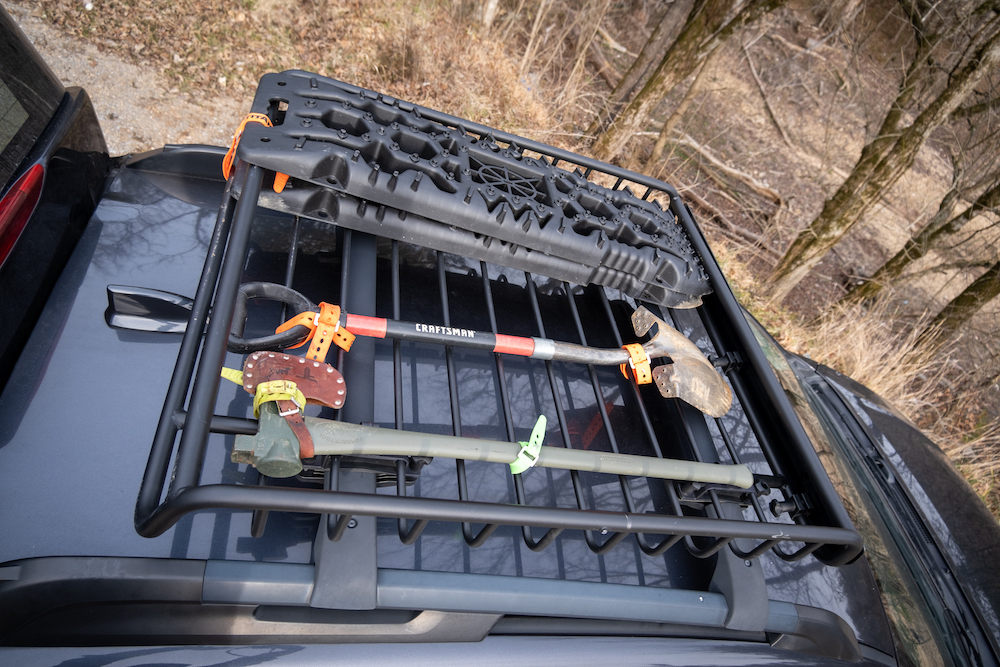 Navigation and Other Electronics

You've got the rig, you've got the tires, and you've got the recovery gear. So what else do you need? We suggest focusing on navigation and a power supply for your electronics. The Garmin Overlander is a great all-in-one unit that will help you plan your trip or fly by the seat of your pants. Zoleo Satellite Communicator is another excellent addition that doesn't take up much room, but it can be a literal lifesaver when you need to contact the outside world.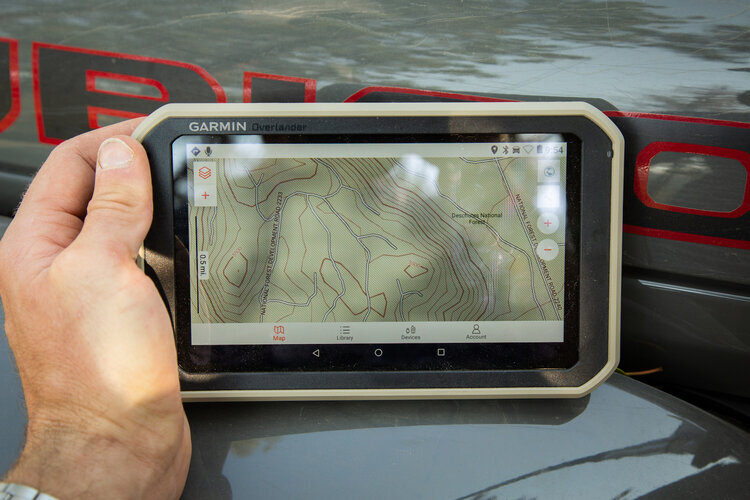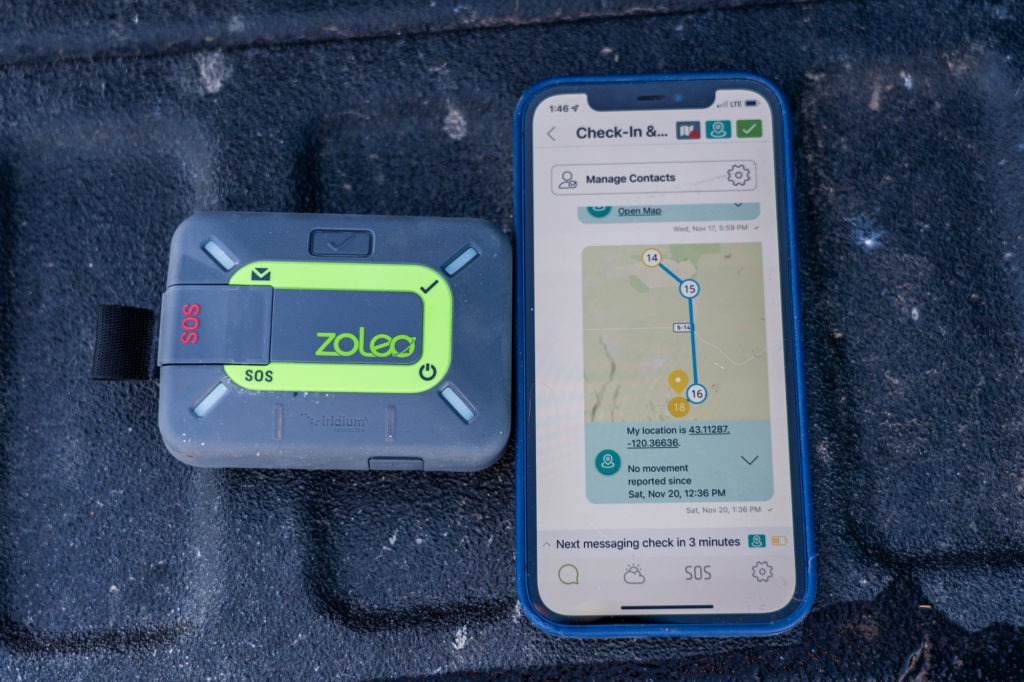 The Dometic PLB-40 is a great compact power solution to keep your electronics charged in the backcountry. At 16 pounds and measuring 7.76 inches deep, 10.02 inches tall, and 7.76 inches wide, you can surely find a space for it. If you decide to include a fridge in your Subaru, the PLB-40 can keep it running for a weekend trip without the need to recharge.
Camp Kitchen Gear
You have to eat, and everything cooked outdoors tastes better than the at-home alternative, so don't skimp on quality meals in camp. It's easy to get caught up in all of the cooking gadgets on the market, but you can start with a two-burner stove and simple cook set. For some inspiration and ideas, check out this recent Editors' Choice post that explores refrigeration, dry storage, meal prep, and stoves
Cargo Space and Weight Ratings

The Forester and the Outback have more than 75 cubic feet of cargo room, with the rear seats folded down. To put that into perspective, it's just as much, if not more, space that's offered by short bed pick up trucks. You could simply load up your camp kitchen gear, a couple of small bags for clothes and personal items, and roll out the sleeping bags in the back. That would undoubtedly make for some great backcountry memories. If you decide to go the rooftop tent route, carefully review your owner's manual. While there are plenty of tents mounted to Subaru roof racks, weight ratings and how you might affect your warranty vary amongst model years and trim levels.
Gross vehicle weight and payload capacity are always important factors when outfitting an overland vehicle. While it's tempting to load up everything you can think of, the smarter choice is careful consideration of every item. Outside of the essential recovery gear, a simple camp setup, and your emergency kit, you don't need a lot. Take a look at your Subaru's gross vehicle weight rating, located inside the driver's door frame, and then start to consider everything it will be carrying on the trail. Don't forget to factor in passengers, fuel, and coolers full of food and drinks. Any excessive weight will affect fuel economy, braking, and other performance factors. Be especially wary of weight mounted on the roof racks as handling and body roll can change drastically with heavy items on the roof rack.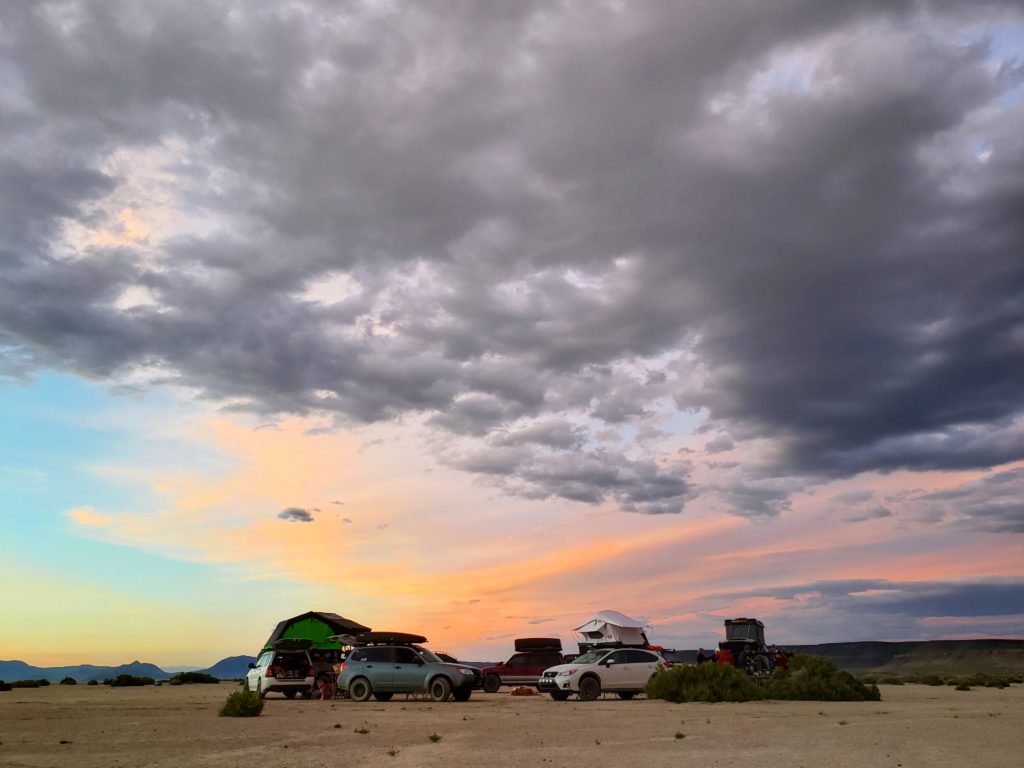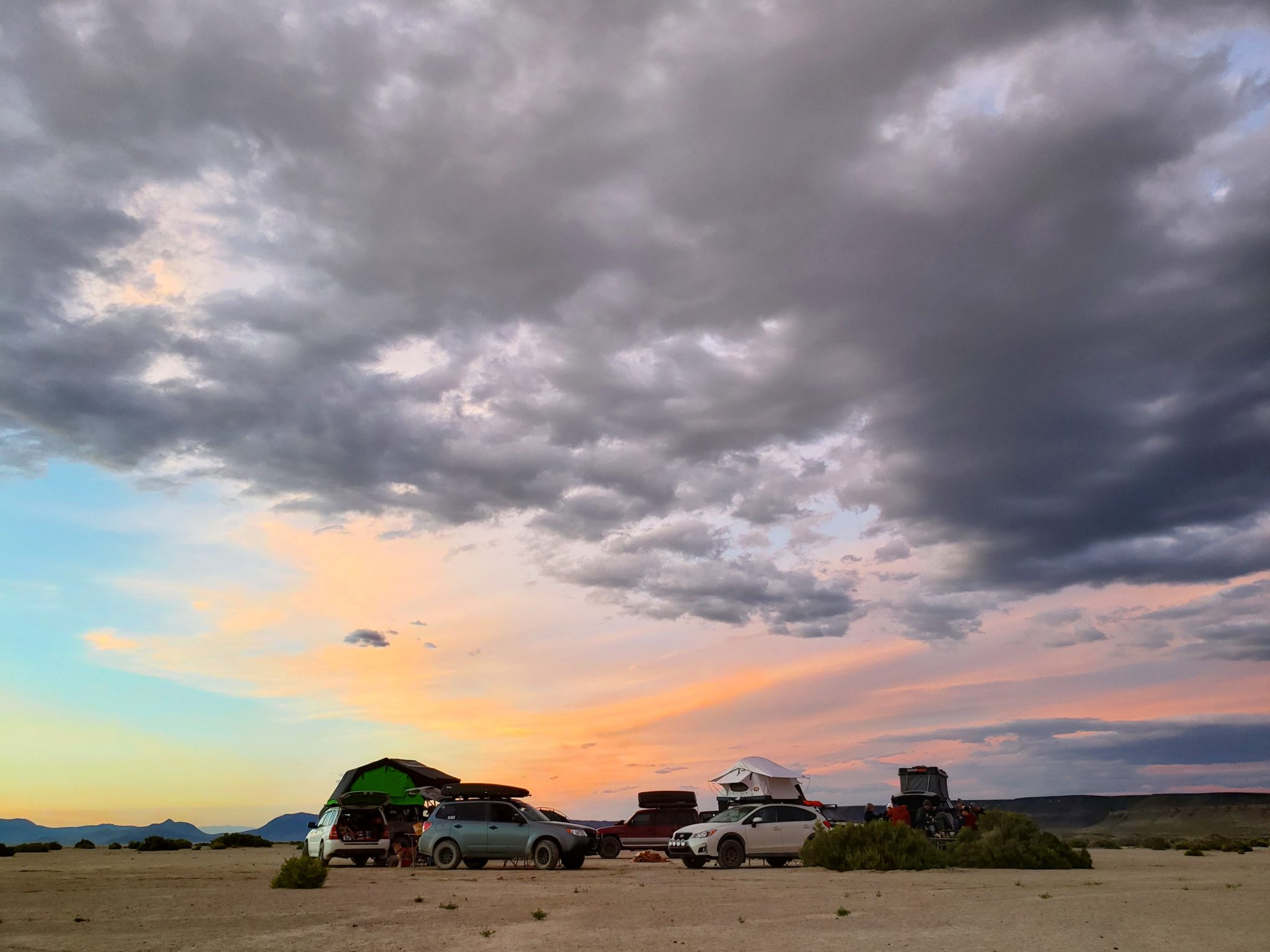 The average payload capacity for the Crosstrek, Forester, and Outback is approximately 1,100 lbs. While this seems like plenty of weight for an extended expedition, when you add in two adults, camping gear, a few cargo boxes, and maybe a bike rack with two bikes on the receiver hitch, you quickly realize that 1,100 lbs. of stuff can pile up quickly. While it may seem that we've turned this How To into a cautionary tale, it's best to be cognitive of these factors on any vehicle. The long bumpy climb up a mountain pass is a terrible place to find that your suspension and transmission are struggling under the burden of your heavy rig. In all reality, you'll probably have a better trip if you take less stuff. Packing and unpacking will be infinitely simpler, you'll have fewer things to keep up with, and when we make ourselves "get by" with less, we appreciate the experience instead of getting caught up in the stuff as much.