Just a note that there may still be some covid-related caveats about traveling internationally. Before you head abroad, please do your research. Make sure you're hip to the regulations and have a safe and healthy trip.
When winter sets in, sending temperatures into the single digits and depositing all sorts of annoying white stuff on your favorite trails, it's high time to head south. And if you're heading south, why stop at the U.S. border when you can keep rolling right on into Mexico?
Mexico should be on everyone's travel to-do list. Specifically, the Baja Peninsula is an overlanding paradise in and of itself. For my money, there's nothing better than this 775-mile long strip of desert, crisscrossed by roads of various degrees of navigability, with the Sea of Cortez on one side and the Pacific Ocean on the other.
Border-crossing basics
Of course you can buy a plane ticket and fly into Los Cabos or Loreto, but the best way to explore Baja is with your own wheels. So, grab your passport, prep your rig, and head south.
The paperwork part of entering Baja is relatively simple, but you will need a tourist card and Mexican vehicle insurance. The tourist permit, Forma Migratoria Múltiple (FMM), is available at the border, but I prefer to do it online ahead of time. Make sure you print the receipt, as well as the completed FMM, to present at the border.
While you're online, get your Mexican insurance at the same time. The law requires a valid Mexican insurance policy for foreign vehicles being brought into the country. Baja Bound and Baja-Mex are a couple of my go-tos and both are easy and affordable. Make sure you keep the printed policy in your tank bag or glove box because there's always a chance you'll be asked to present it at some point in your journey, particularly if you get pulled over for a traffic violation.
Travel tips
Get ready for remoteness. When you cross the border into Baja, you'll be off the beaten path before you know it. And isn't that exactly why we do this? You're likely not going to have the cell service or support system that you'd have back in the states. Mechanical and medical help can be hours away or altogether nonexistent. Like all things overlanding, just be prepared to do your own repairs and be self sufficient.
Drive during the day. In adventure motorcycling, we say that nothing good ever happens while riding at night and the same goes for driving in Mexico after dark. Roads can be unpredictable, cows have a death wish and like to sleep on the pavement to keep warm, and trucks amble along with no headlights on occasion. Skip traveling at night because it's way more fun to hang out and drink margaritas anyhow.
Don't mind the military. You'll encounter military checkpoints while traveling in Mexico, but they're not a thing to worry about (unless you're trying to supplement your travel budget with illegal activities, that is). Every hundred miles or so, you're going to come across a military checkpoint during your travels in Mexico. These are here simply to prevent the illegal transport of goods, so don't take it personally if the officers ask you ¿Donde va? and poke around your vehicle.
A word for the women. Of all my years of exploring, I've never had an issue traveling alone and Baja is as safe and easy a place to travel as anywhere. The best advice I can give is simply listen to your intuition. If something seems sketchy, it probably is and you should hightail it out of there. For my fellow female travelers out there, Julianne Chapman, veteran Baja adventurer, has a nice little writeup on Escapar a la Baja with some great tips.
¡Vamonos!
Alright, enough of the warnings and regulations, let's get down to the fun stuff because traveling in Baja is amazing.
Crossing into Baja
The most common border crossings from the US to Baja are along California's southern border at Tijuana and Mexicali, both of which will deposit you on main highways heading south. The highways are the fastest way to cover long distances down the peninsula, but the best of Baja is often found off the beaten path.
Highway 5 from Mexicali is useful for getting to the Sea of Cortez, the gulf side of the peninsula. Crossing at Tijuana puts you on the Carretera Transpeninsular, aka Highway 1, which runs the length of Baja to Los Cabos. For a somewhat quieter border crossing, or if you've eager to explore the Mexican wine region of Valle de Guadalupe, you can cross at Tecate and make your way towards Ensanada on Route 3.
Planning your route
It's a good idea to have a rough itinerary of where you want to go before heading to Baja and make sure you leave some latitude for exploration. Consider how much time you have and what your goals are. Then leave room for local tips and spur of the moment detours.
Spend time pouring over maps, poking around on Google Earth, and scouring the forums for routes and suggestions that suit your style of travel. As you're planning, be generous with the time it takes to get from one place to the next. Things happen on Baja time here, which is a much slower pace than in the States. Plus, Baja roads have a way of being unpredictable, which can be a good thing if you come prepared.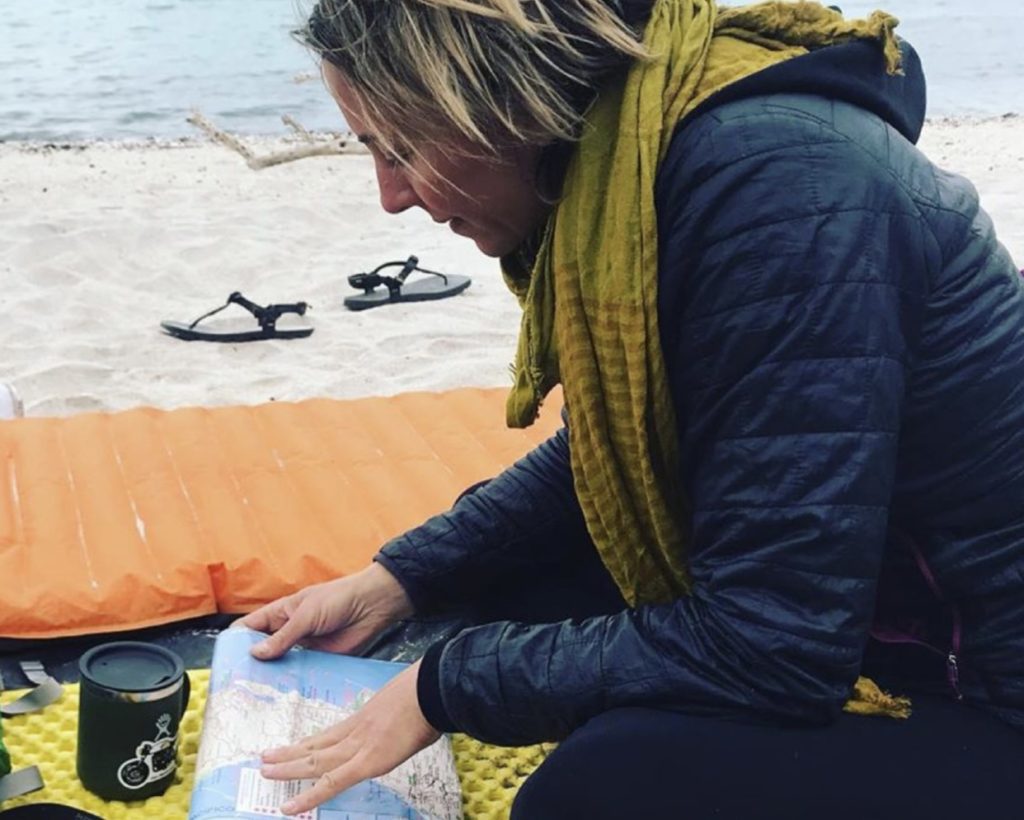 Less than a week. If your time is limited, there's no shame in focusing your travels in the north around Tijuana and Ensenada, which are just a stone's throw from San Diego. Between the bustling metro areas, langosta con frijoles (beans and lobster, yum!) in Puerto Nuevo Rosarito, and the Valle de Guadalupe vineyards, there's a wealth of exploration to be had just over the border.
One to two weeks. If you've got a week or two to travel, you might shoot for the Bahía de los Ángeles, 500 miles south of Tijuana and just 30 minutes off of the main Highway 1. Bahía de Los Ángeles is a protected biosphere with a diverse marine population and miles of beach camping. The Valle de los Cirios route is a 135-mile stretch of dirt that will take you from Bahía de los Ángeles back to the Carretera Transpeninsular near Benito Juarez. Following some old Baja 1000 tracks, the rock-studded and sandy route takes you through desert vistas studded with the Baja-endemic cirios, or boojum trees, that look like they're straight out of a Dr. Seuss kid's book.
Three weeks or more. "I wish I didn't spend so much time in Baja," said no one ever. If you've got more than a couple weeks, the entire peninsula is yours for exploring. Ramble along Bahía Concepción. Make your way to Mission San Jose de Comondu and the other gorgeous old missions. Ride the Cape Loop around the southern tip of the peninsula from La Paz through Cabo Pulmo to Todos Santos. Find some hot springs, hiking trails, and humpback whales. If you planned for a month in Baja, you'll leave wishing you had two, but don't worry, you can come back again soon.
Camping and hotels
The only thing better than the reasonably priced hotels in Baja is the ample and inexpensive camping that abounds along the peninsula. Some of the best camping is on remote beaches and isolated canyons and is absolutely free. Stock up on the supplies you need for the night and shoot to get into camp before happy hour; it's much more pleasant to be sipping a cerveza and listening to the ocean than scrambling around in the dark trying to find a place to pitch your tent.
If you choose to stay at designated campsites, you'll pay $5 to $15 for amenities like pit toilets (pack your own TP) and thatched palapas. There's also a good chance that breakfast will be delivered to your campsite and someone will come along in the morning with empanadas for sale.
If you're in the bigger towns and cities, hotels are the way to go and there's something for every budget, from dirt-cheap hostels to high-end luxury stays. Fifty bucks goes a long way in Baja lodging, so just do your research and pick something that suits your style.
Eating in Baja
My recommendation for eating in Baja is … everything. Tacos, tostadas, mariscos, machaca, you name it. The fish is fresh from the sea, amazing tacos are everywhere, and meals are blissfully cheap once you're out of the bigger cities.
That said, if you've got your sights set on remote beach camping, you'll need to stock up on supplies prior to pitching your tent. Fresh produce can sometimes be hard to come by so, if you're traveling in a truck, keep your cooler stocked. If you're on your motorcycle, keep some basics in your panniers for quick meals at camp.
Vehicle preparation tips
If you've never met a tope (pronounced toe-pay) before, you will in Baja and they're the world's most notorious speed bumps. Roads that may seem innocent on the map can turn into gnarly two tracks at a moment's notice. Between the rough roads and arid climate, Baja can be a bit rough on your vehicle. Additionally, the remoteness of the peninsula means that you'll want to be fully self-sufficient, should something go awry en route to the fish tacos of your dreams.
Now, you don't need a fancy overlanding vehicle to soak up all that Baja has to offer. Your trip will be amazing in whatever vehicle you happen to have the keys to right now. That said, here are a few aspects of your vehicle that are worth putting an eye on and, perhaps, a few dollars into before you set your sights on Baja.
Tires, Wheels, and Suspension: The connection between your vehicle and the ground beneath you will make or break your Baja journey. Investing in quality tires is one of the best and most basic things you can do to prepare; pack a patch kit and a full-sized spare, if you can.
Recovery Gear: Having a basic recovery kit for getting yourself out of sticky situations is important and arming yourself with the knowledge to use it is absolutely essential. Plan for sand and bring a shovel, tow strap, and traction boards. Tune your Baja adventure to the level of challenge you're comfortable with and keep in mind how remote you'll be for much of the trip.
Fuel: Fill your tank every chance you get and plan for some long stretches without fuel. I like to fill up anytime the gauge hits the halfway point and keeping an additional fuel canister on board is never a bad idea.
Navigation: Figuring out where to go is one of the best parts of overlanding in Baja. Make sure you load the Mexico maps into your GPS and pack along a paper atlas.
Lighting and Power: Illuminating your journey and generating your own power give you the ability to travel further afield and for longer periods of time. At the very least, keep a headlamp for your evening camp chores and an auxiliary battery for charging digital essentials.
Camping Gear: Whether you're tenting on the ground next to your bike or going full tilt with a roof top tent and awning, a cozy camp keeps you fueled for the journey ahead. Even if your beach campsite seems balmy and bug-fee during the day, you might want some noseeum netting over you once evening falls.
Kitchen Gear: You don't need much to grill fresh fish over the coals on the beach or fire up the stove for coffee in the morning. You can keep your kitchen simple in Baja, eat local as you go, and just stock up your fridge when you'll be off the beaten path for a while.
Water Storage: Baja is a desert, so bring plenty of water. Just like fuel, carry all that you can, then bring a little extra. It's easy enough to fill up at water filter stations or buy a couple gallons to store in the water bladders on your bike.
First Aid: Not that you need another reminder about being self-sufficient in Baja, but bring a first aid kit and the knowledge to use it.
The long and short of it is that Baja awaits your adventure. Hopefully this article can be a starting point to plan a trip to the Baja that suits you perfectly. The peninsula is unique in every way, from the rugged off-road to the pristine waters and from the rich ecosystem to the vibrant cities, it's an absolute gem of a destination.
Header Image: The Journal of Lost Time