It's a story made in Overland Expo Heaven: two couples meet at Overland Expo East 2022, decide to travel to Alaska together, actually do it, and return to Overland Expo East 2023 to share the tales of their adventures!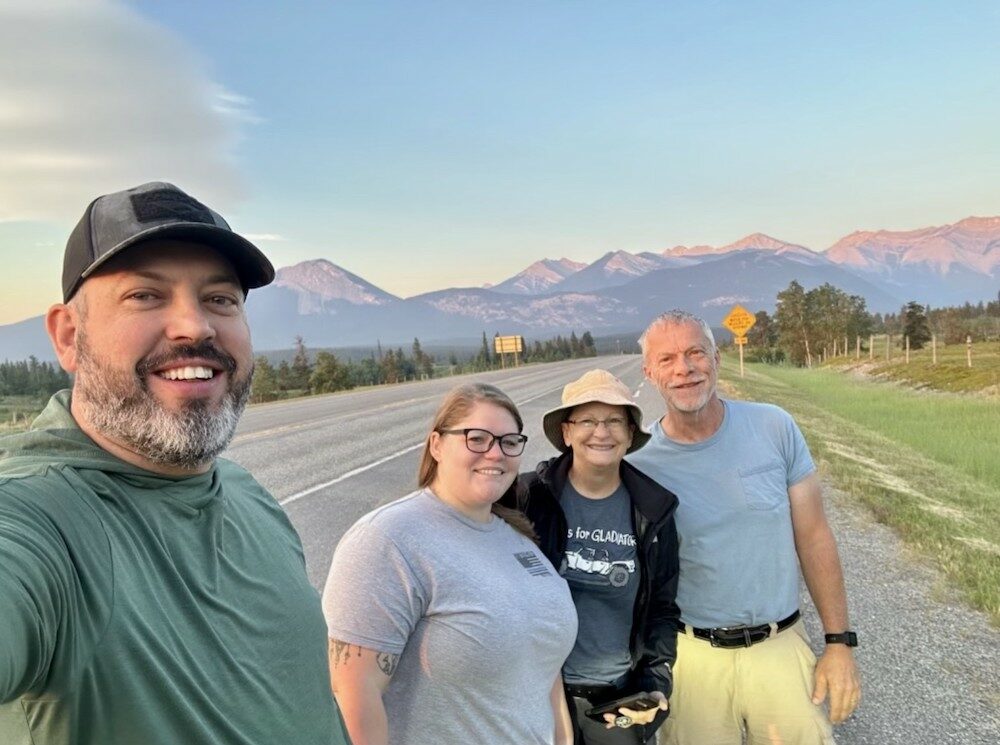 Kylia and Roman Brandau grew up in the foothills of the Appalachian Mountains in southeast Ohio. They have traveled through 49 states and seven provinces while checking off their ever-growing bucket list and instilling their love of travel in their four children.
Susan and Rick Gotwals are originally from Delaware but have spent the last 19 years exploring their "new" home state of Florida. The Gotwals started out car camping out of their Subaru before moving on to a 4×4 truck towing an expedition trailer. This opened the door to camping and exploring more of the US and Canada.
The Brandaus and Gotwals will give their presentation, "From Expo East to the Arctic Ocean: How Two Couples Met & Decided to Drive to Alaska," on Saturday, October 7, at 1:00 p.m. in the Around the World Pavilion.
Additionally, Kylia and Roman will teach "Travel for Working Couples" and "Amateur Radio for Overland Travel" throughout Overland Expo East. Rick will teach "Basic Electrical and Solar Systems" and "Advanced Electrical and Solar Systems" on Saturday and Sunday.
To learn more about the Brandaus and Gotwals check out our interview with the two couples below:
Tell us about your rigs: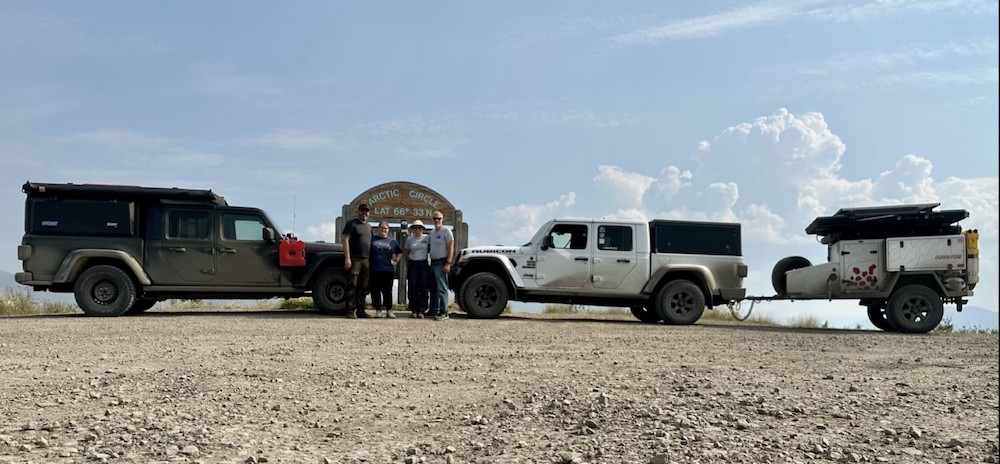 Roman & Kylia: We travel in a 2022 Jeep Gladiator Rubicon with a Super Pacific X1 Canopy Camper. We've upgraded the rig ourselves to include the addition of a dual battery system, refrigerator, water system, and custom storage cabinets/benches in the camper.
Susan & Rick: Our rig is a 2021 Jeep Gladiator Rubicon Diesel with AluCab Canopy pulling a 2021 Turtleback T3 Expedition trailer with a RoofNest Falcon rooftop tent and Dometic CFX 75 DX. All of the tires and wheels are the same throughout, and we carry three spares. We carry extra diesel fuel in RotoPaks on both the trailer and the cargo box of the Gladiator. The Gladiator has had a Goose Gear Rear Seat Delete installed to allow more storage and better access to our gear. We have vehicle-mounted CB and GMRS radios installed, plus we carry handhelds for both frequency ranges.
What was your favorite campsite during this trip?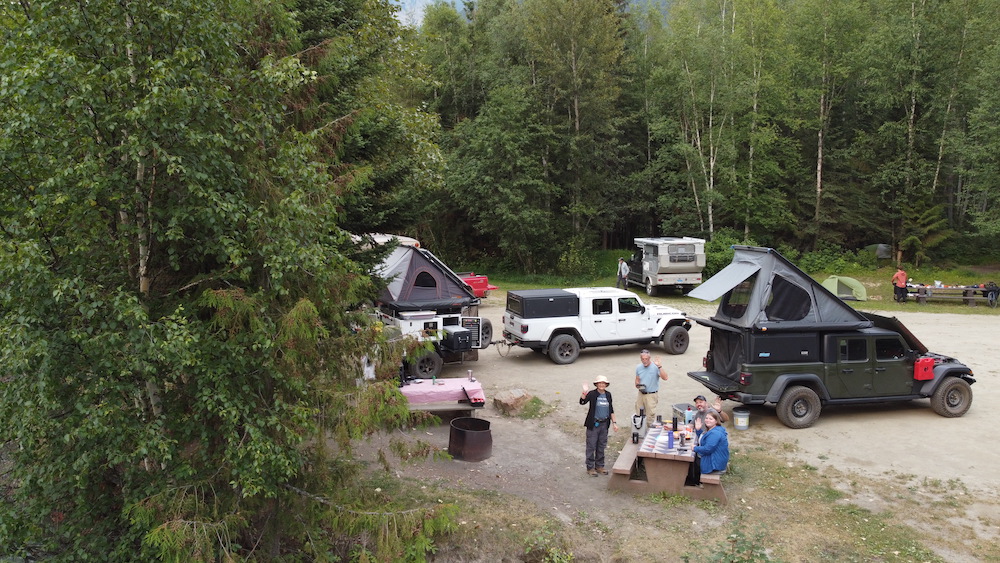 Rick & Susan: Kylia found this place that looked to be a good stop for dinner, only to find that it was closed when we got there. It was later in the day, so we decided to look for a place to set up camp. There was a fork in the road at the defunct restaurant, so we split up, each taking one of the forks. Our fork was only about .4 miles long, ending at a bridge and a river. Susan found an opening in the river bank vegetation that allowed us to get our rigs down on a rocky half-dry stream bed. We all fixed and ate dinner. We ran into a local who regaled us with stories of the area for the next hour. It was lovely to have the sound of the rushing water all night long next to our campsite.
Roman & Kylia: We had several amazing campsites during the trip, including numerous wild camping locations and must-see stops, such as Liard Hot Springs. Our favorite site, however, was a provincial park along the Stewart-Cassiar Highway called Boya Lake. The water there reminded us of the Caribbean.
What was your go-to overlanding meal?
Susan & Rick: Two best meals: morning breakfast of "overnight oats with plain yogurt and fresh fruit" and a big lunch of plant-based Chili, salad, and sliced black bread dipped in olive oil and spices!!
Roman & Kylia: We like quick and easy meals while we're on the road, so we love to have wraps. We use tortillas in place of bread and make traditional sandwiches, such as ham & cheese, but we also make grilled chicken wraps and tacos/burritos.
Best silver-lining story?
Roman & Kylia: The biggest hurdle we had on the trip occurred at the border crossing on the Top of the World Highway coming into Alaska. Due to ferry issues, we got separated from our traveling companions. We easily made it across the border, but our companions missed the border by five minutes and were forced to spend the night on the mountain. This led to an extra day for us in Tok and a serious conversation when we got back together the next day. That conversation changed the pace at which we traveled during the rest of the trip and brought us closer together as a group.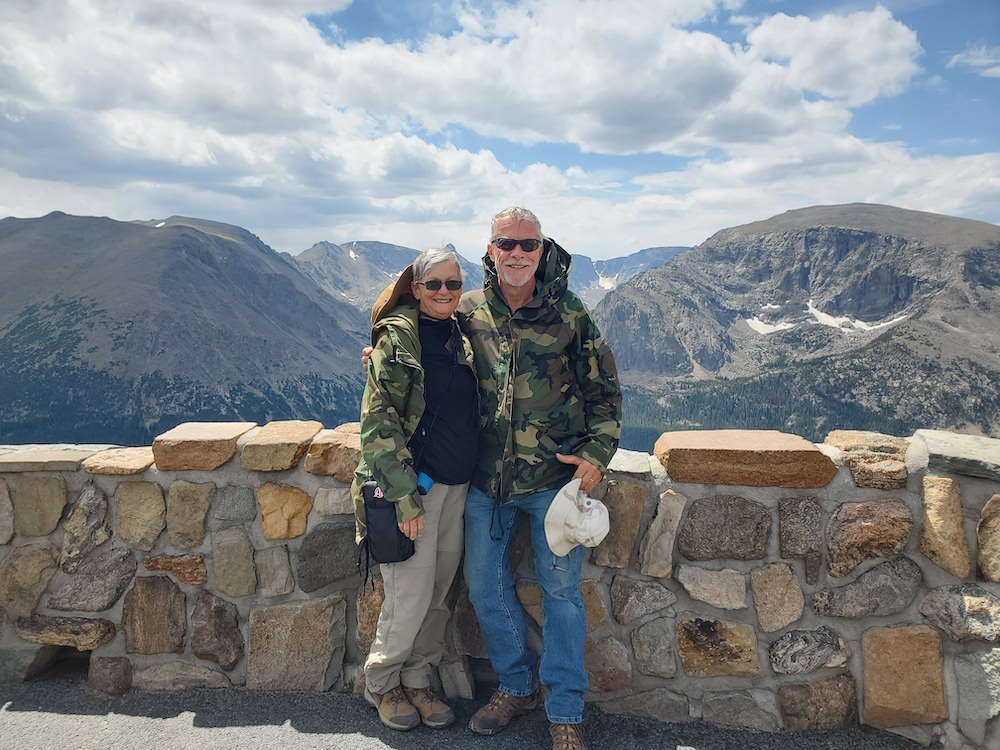 Rick & Susan: Through a series of missteps outside of our control, we missed the border crossing at the Top of the World highway from Canada to Alaska. We were stuck in Canada, and Roman and Kylia had made it through to Tok, Alaska. It was then that we realized we wanted to slow down and see more, and when we finally caught up again, both couples agreed to that.
What is an area of overland travel that you think you have nailed?
Kylia & Roman: We are very comfortable with finding camping locations when we travel. Our experience allows us to "roll with the punches" and find alternate sites if our first choices aren't available.
Rick & Susan: I think we really nailed breakfast and breaking camp in the mornings. We would prep as many things at night before turning in, and we could be ready in 15 minutes, from crawling out of the RTT to having coffee in Susan's hands with the rig completely packed, warmed up, and ready to pull out. And breakfast waiting for us in the Jeep cab.
And what is an area of overland travel that you feel you could use some improvement in?
Rick & Susan: For spontaneous exploration like the kind we were doing, it was difficult to get all of the information that we would have liked to have had in areas with such very limited cell reception and few to no Wi-Fi spots available. We liked the spontaneity but think we need to either have more "connected time" or a good satellite connection for researching data.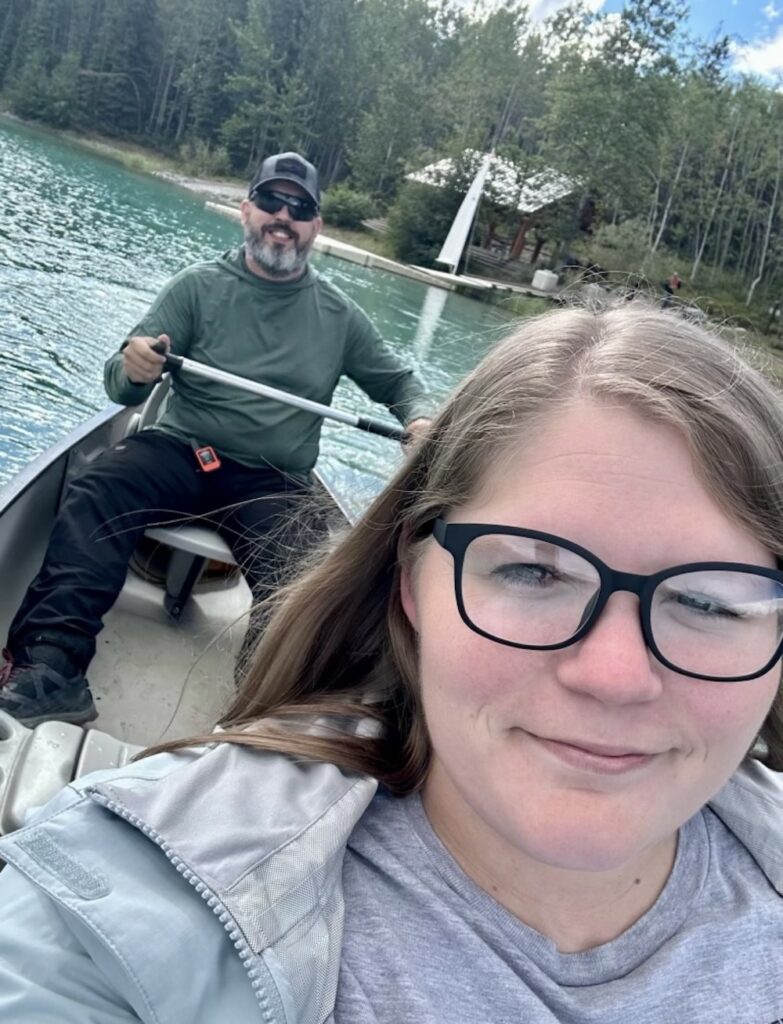 Kylia & Roman: In future trips, we want to focus on spending more time interacting with locals and learning more about their culture.
What did your "division" of labor look like while traveling?
Rick & Susan: We both shared camp duties like camp setup, cooking, cleaning up after mealtime, laundry, and breaking camp. Initial provisioning fell to Susan, but during the trip, grocery shopping was a joint task. Any vehicle or trailer maintenance fell to Rick, as did drone and GoPro photo work. We shared the big camera work and used our phones to fill in as needed. Susan handled the ATN camera/video binoculars. Rick was handling the driving and well as fuel stop planning. Susan handled navigation, Facebook, Instagram, and any ongoing trip research regarding routes, fire detours, possible camping sites, fuel stop options, and ferry and border crossing schedules. We jointly (both couples) discussed many of the stops defining our objectives. The girls collaborated on planning/scheduling route stops, provisioning stops, and other daily "keep the show moving" details.
Kylia & Roman: Within our couple, Roman created the initial route and did the driving. Kylia navigated throughout the day and located campsites and points of interest. We shared the cooking and cleaning duties. Roman took care of vehicle maintenance while Kylia updated our social media.
Between the couples, we also attempted to collaborate as much as possible. Prior to the trip, we communicated regarding the items we were bringing so that we didn't duplicate rarely used items, such as a chainsaw. During the trip, we frequently discussed the route and destinations, adding stops and sites along the way. 
You can learn from the Brandaus & the Gotwals, plus hundreds of other great instructors at Overland Expo East 2023, October 6-8 in Arrington, Virginia. Don't miss it!