Kammok just introduced The Outpost, the latest in vehicle-mounted hammock stands for use on your backcountry adventures – especially when you don't have access to trees.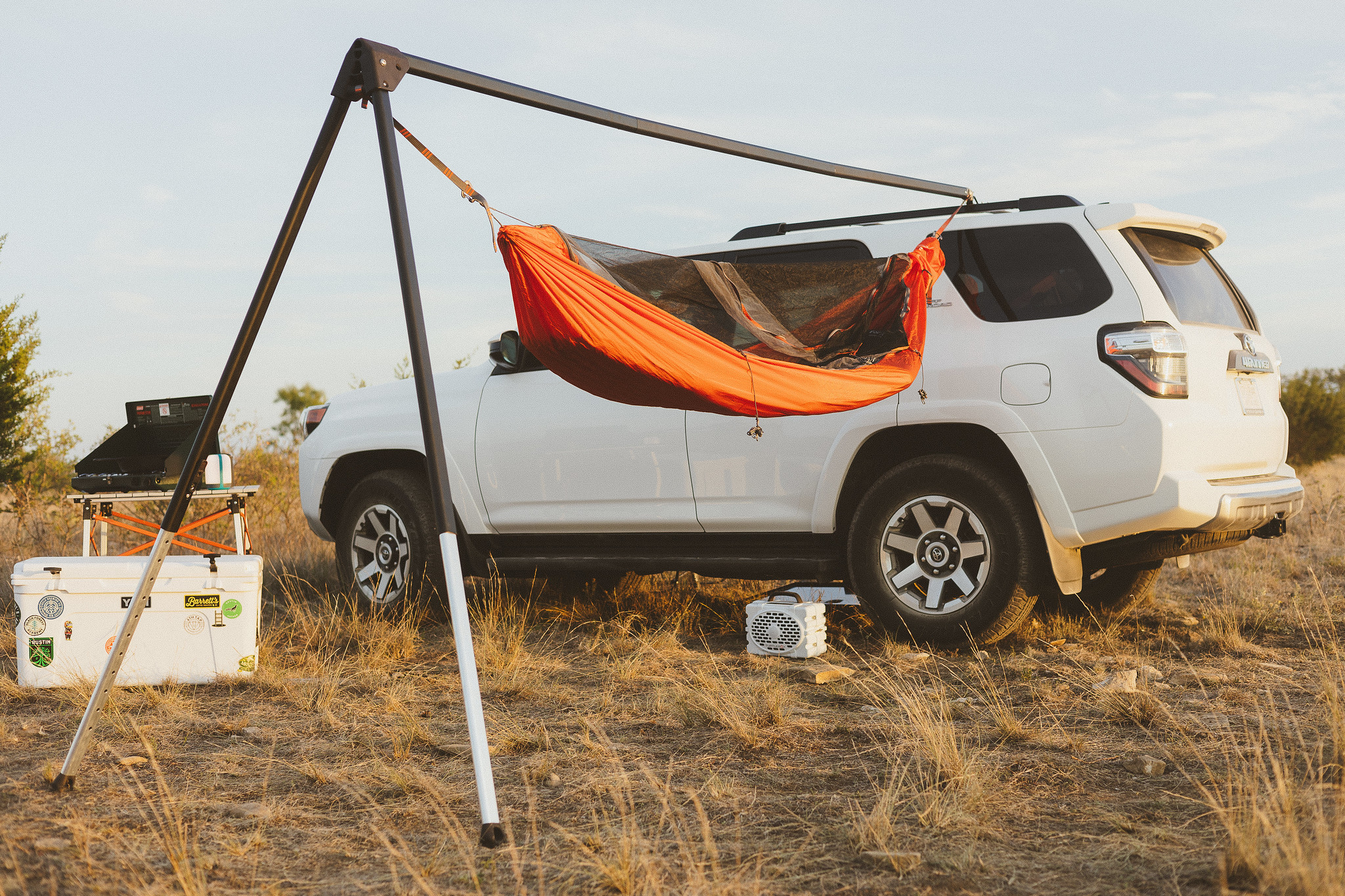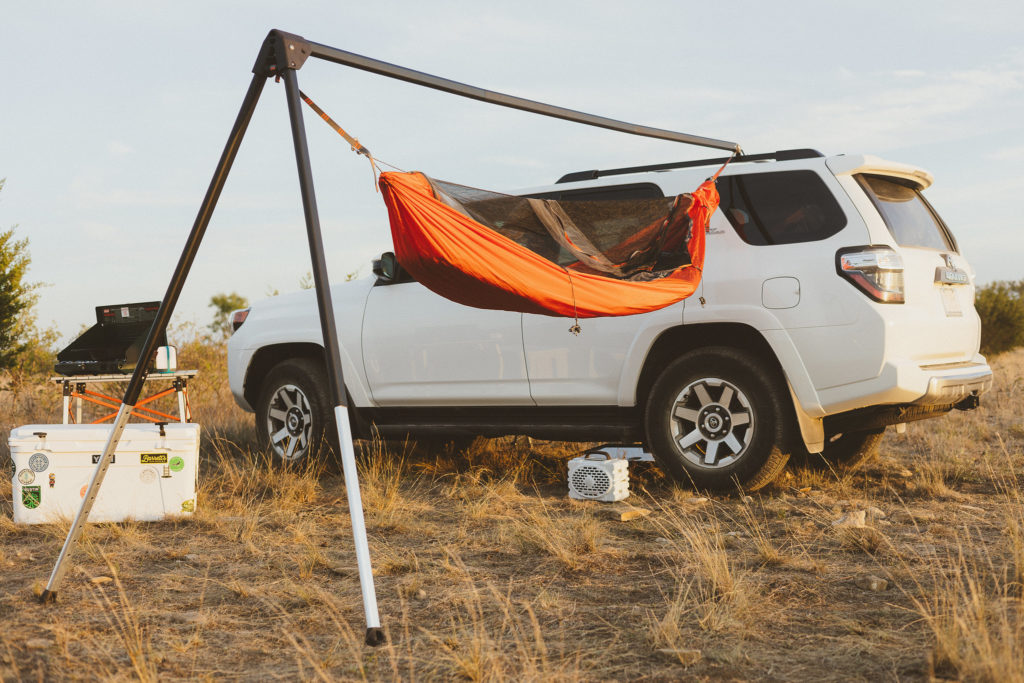 Kammok Outpost Hammock Stand
The Kammok Outpost allows you to mount multiple hammock stands on a single vehicle to accommodate a large group of campers at basecamp with an easy-to-use mount. The included stock mounting kit is compatible with most vehicle crossbars and roof racks with t-slots. A quick-release ball hitch mount, three piece crossbar, and telescoping legs makes it easy to deploy in less than a minute without the use of tools.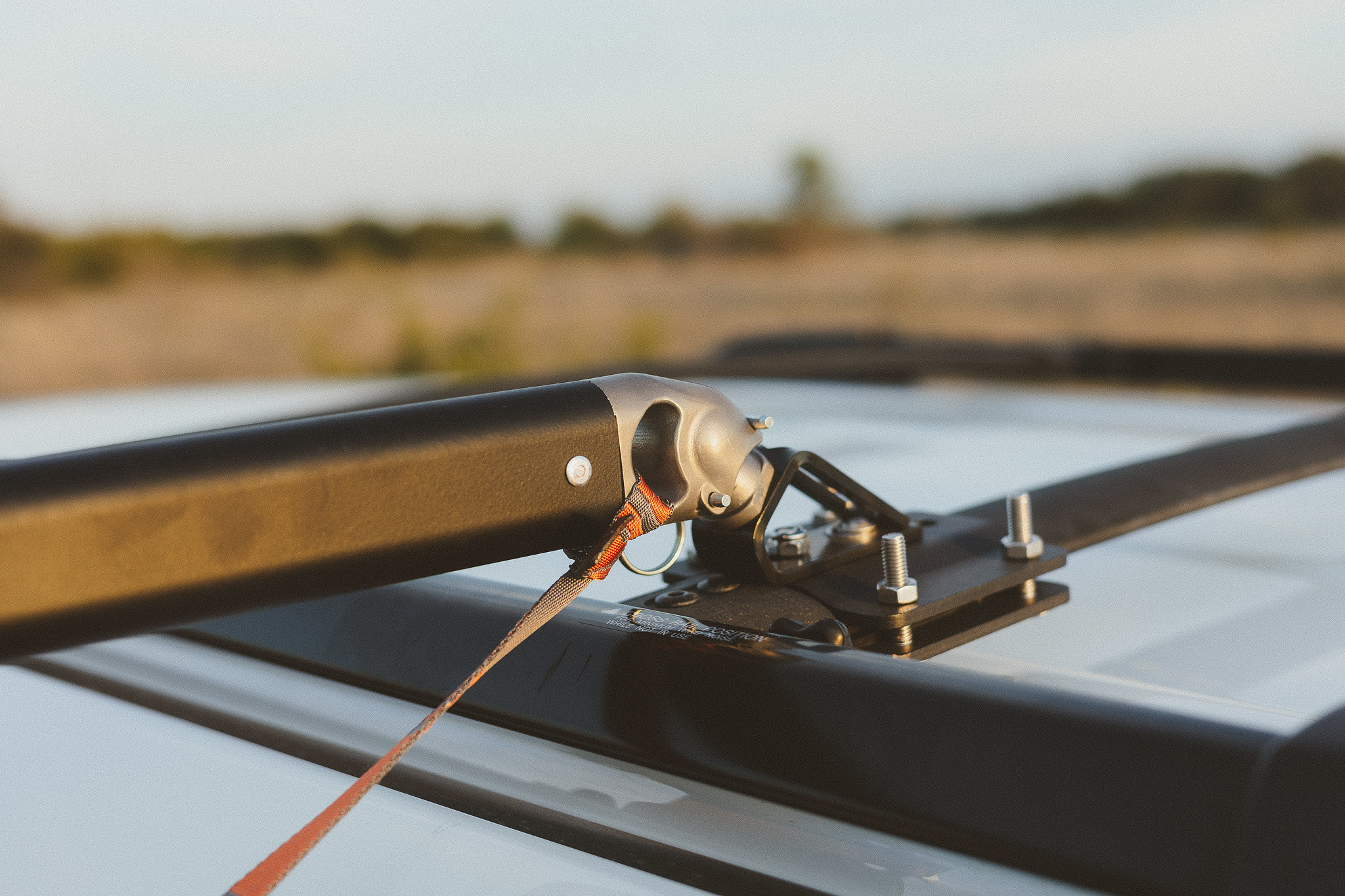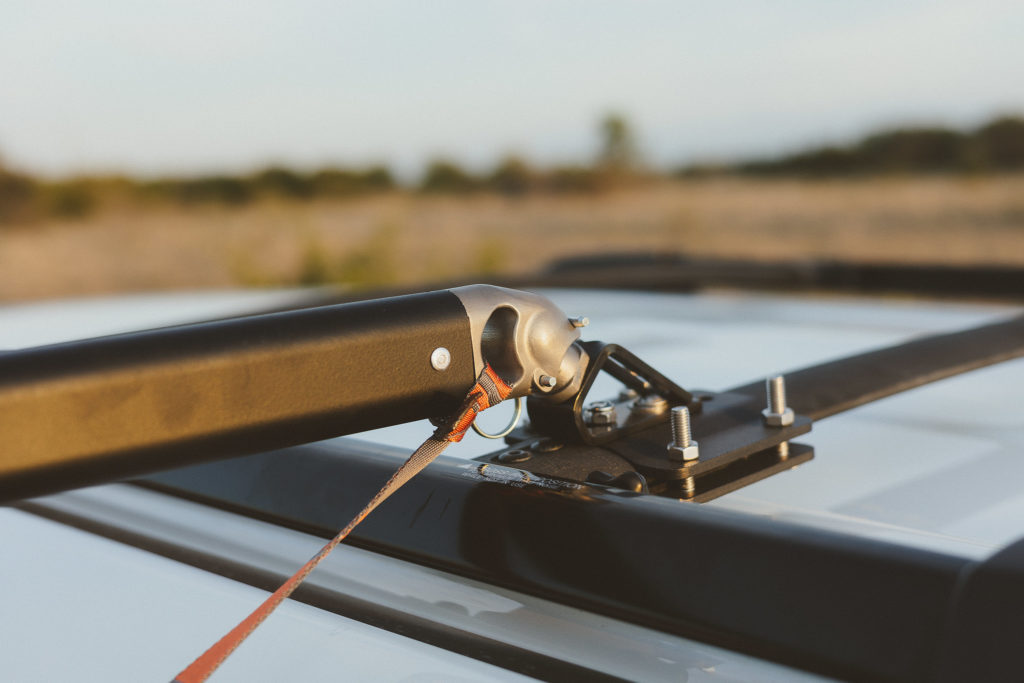 The compact carrying size makes it lighter than a rooftop tent, while offering maximum comfort at your campsite and freeing up your valuable roof storage for gear, bikes, kayaks, or anything you want to take with you. The Outpost packs down to the size of a collapsable camp chair and easily fits in the trunk of a small SUV or wagon.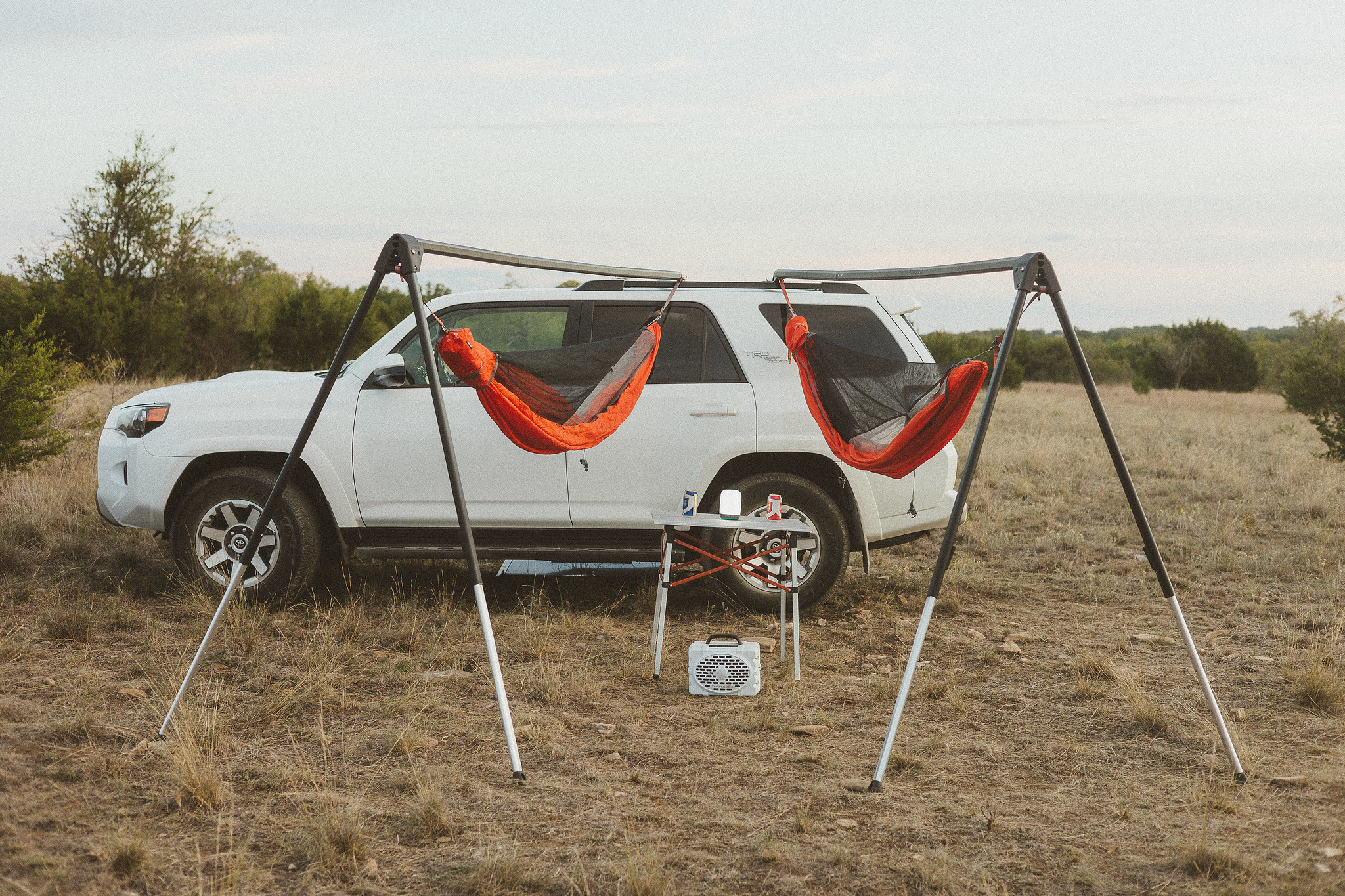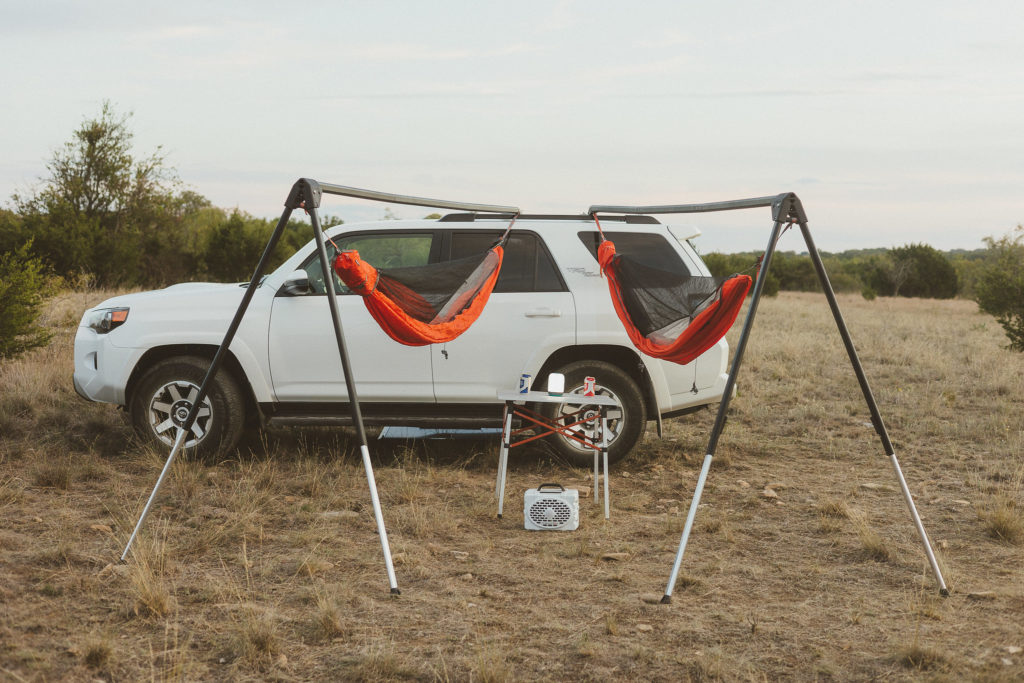 If you're a foul-weather camper, you can stay sheltered from wind and rain by draping any tarp from the horizontal crossbar. The crossbar features tarp line guides for added security.
Check out the YouTube video below or learn more at the Kammok website.
Kammok Outpost Tech Specs
Dimensions:
Packed
L 52 x W 6.5 x H 6 in (L 132.1 x W 16.5 x H 15.2 cm)
Unpacked
L 153-159.5 x W 37.5-61.5 x H 50-82.5 in
Ridgeline
L 144.5 in (L 367 cm)
Hammock Point to
Point Connection
L 141.5 in
(L 359.4 cm)
Weight:
Total Weight
22 lb (10 kg)
Capacity:
Weight
300 lb (136.1kg)
Sleep
1 person
Lounge
1-2 people
Materials:
Frame
Powder Coated Aluminum, Anodized Aluminum,
UV-Resistant Reinforced Nylon
Mount and Hardware
Powder Coated Steel, Stainless Steel
Use Case:
Car Camping
Included:
Outpost
1 × Outpost hammock stand
2 × Hammock hanging straps
1 x Stock mounting kit
Hammock not included
Price:
$499.95