Are you in the market for an electric SUV, and having the ability to do a tank turn is high on the requirement list? Is the HUMMER EV too plebeian for your champagne and caviar tastes? Well, get ready to pull out your checkbook for the Mercedes EQG.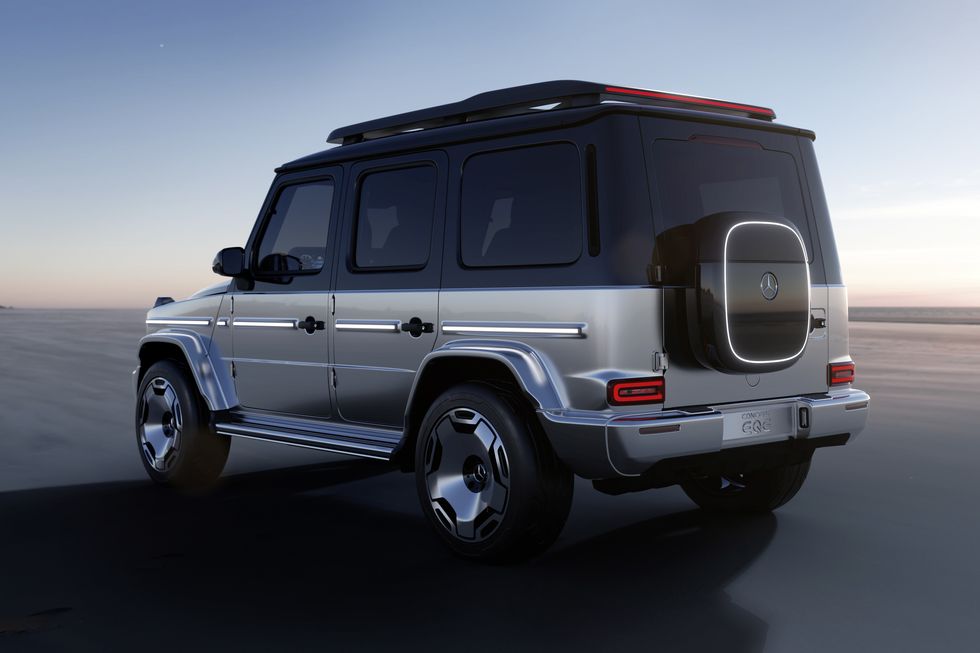 The Mercedes Gelandewagen originally debuted in 1979 as a rough and ready off-road vehicle; it has evolved into the pinnacle of luxury SUVs (particularly in the US). So to cash in on that and the burgeoning EV SUV market, Mercedes has developed an all-electric version based on the second-generation G-Class that debuted in 2019.
It will retain the independent front suspension and have a new solid rear axle developed specifically for electric vehicles. And it will be powered by four independently controllable motors for each wheel. Having a motor at each wheel allows for all sorts of exciting off-road driving tactics, one of which is the vaunted tank turn.
There aren't many specs available for the Mercedes EQG yet, but it is slated to arrive in 2024 weighing in at around 9,000 pounds, similar to the HUMMER EV. And the projected starting price will likely be around $150,000.