So long, Titan? According to several reports, Nissan will let their biggest truck model drive into the sunset as it shifts to focus on a likely new model: an electrified Frontier.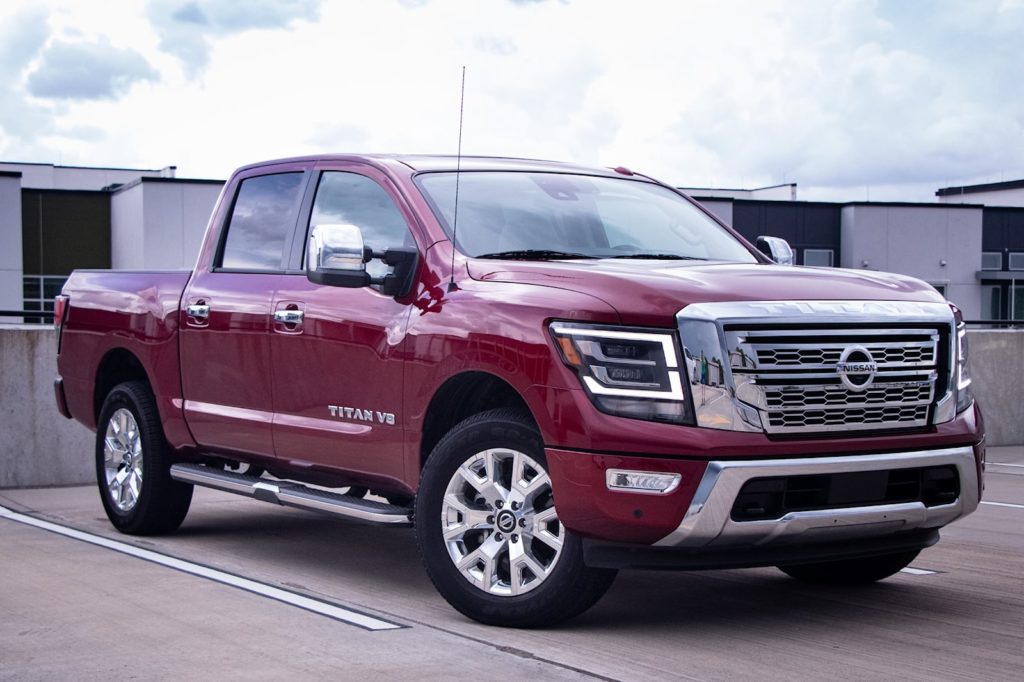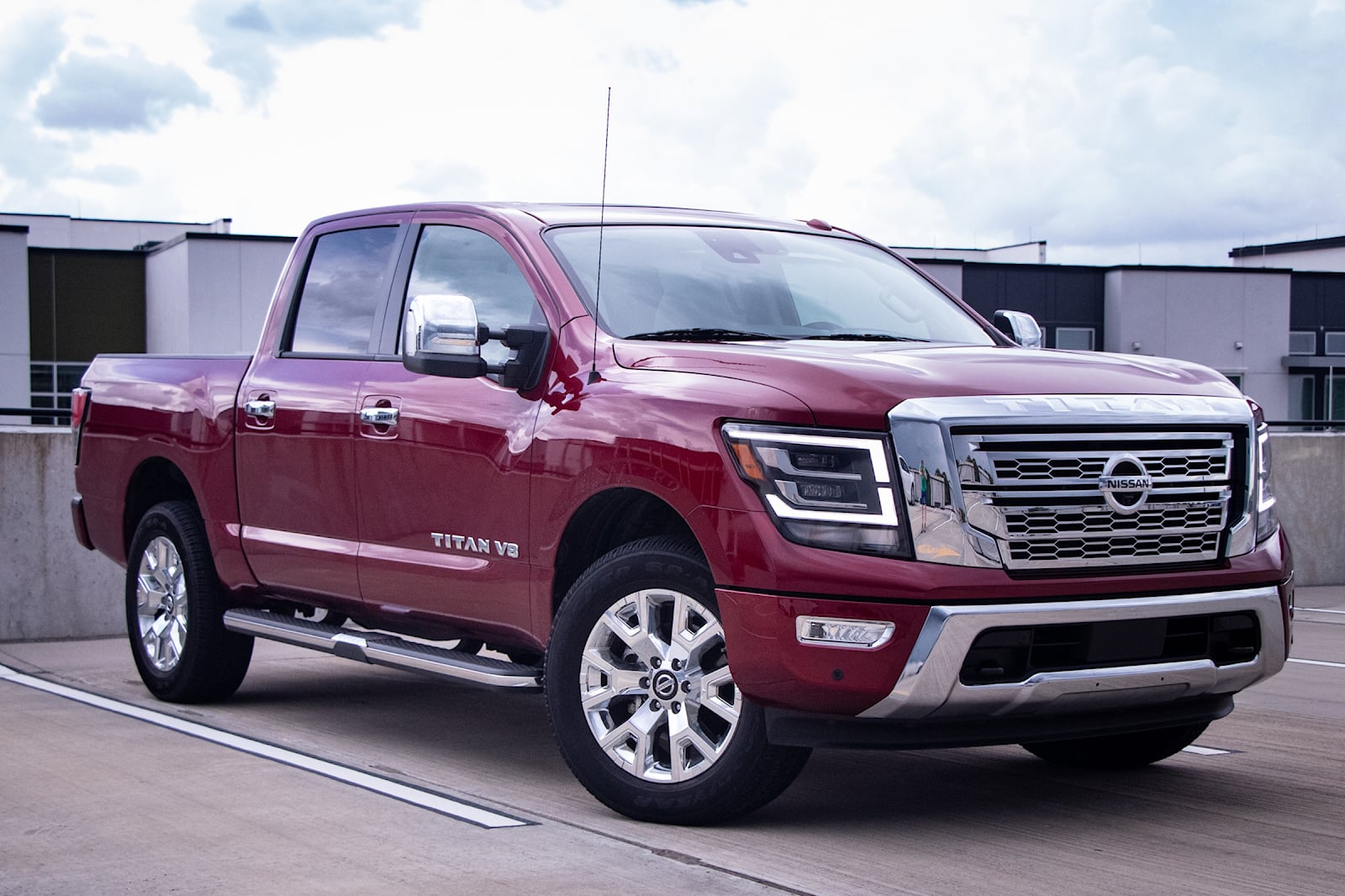 With demand ramping up for electric pickups like the Rivian R1T, Ford F-150 Lightning, and upcoming Chevy Silverado RSV, and in light of the not exactly overwhelming success of the V8 Titan, it appears a mid-size electric truck will be a big part of the Japanese carmaker's new short-term focus.
Rumors around the demise of the Titan have been swirling since last summer, when those in the know reportedly told Automotive News the Titan's days were numbered, despite official Nissan mouthpieces saying the Titan was an "important" part of Nissan's offerings in the U.S., while also not exactly denying the rumors.
Adding fuel, er, electrons to the rumor: The prominent Japanese carmaker is part of the Renault/Nissan/Mitsubishi alliance, which has pledged to invest billions in the electrification of models across the board going forward.
So far, no specifics about what an e-Frontier will look like or what performance metrics might be have been released or even hinted at, but suffice to say, when and if it comes out, it should be competitive with rivals.
Of note, an electric Frontier of sorts already exists. Nissan has been working with Chinese carmaker Dongfeng for 30 years now, and Dongfend recently offered a domestic market electric pickup called the Rich 6 that was built on a legacy Frontier ladder frame. It is no longer a current model.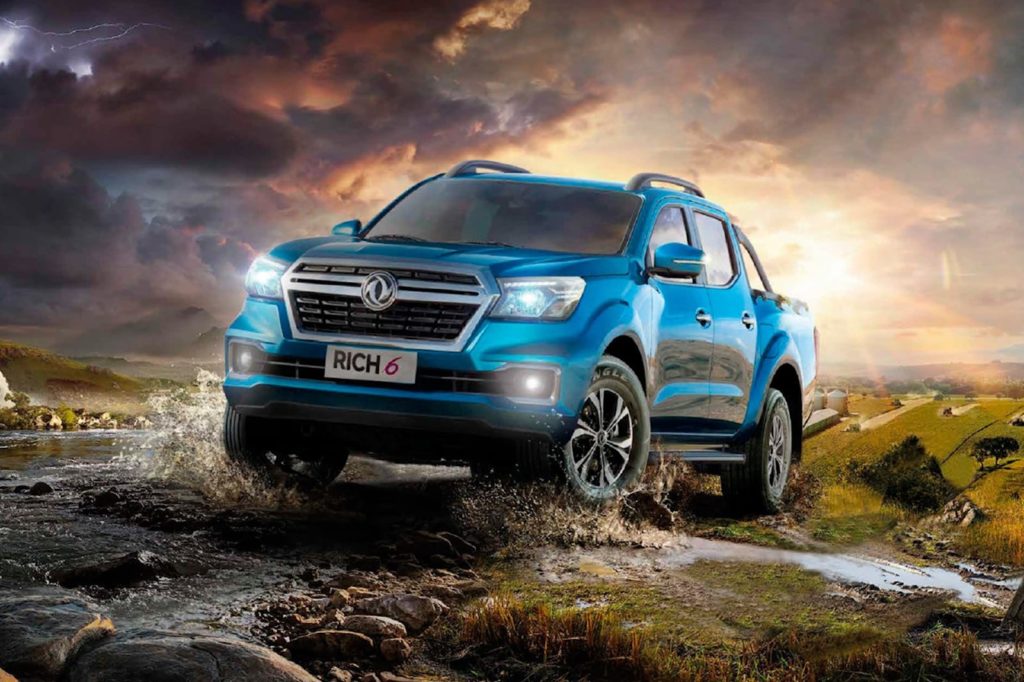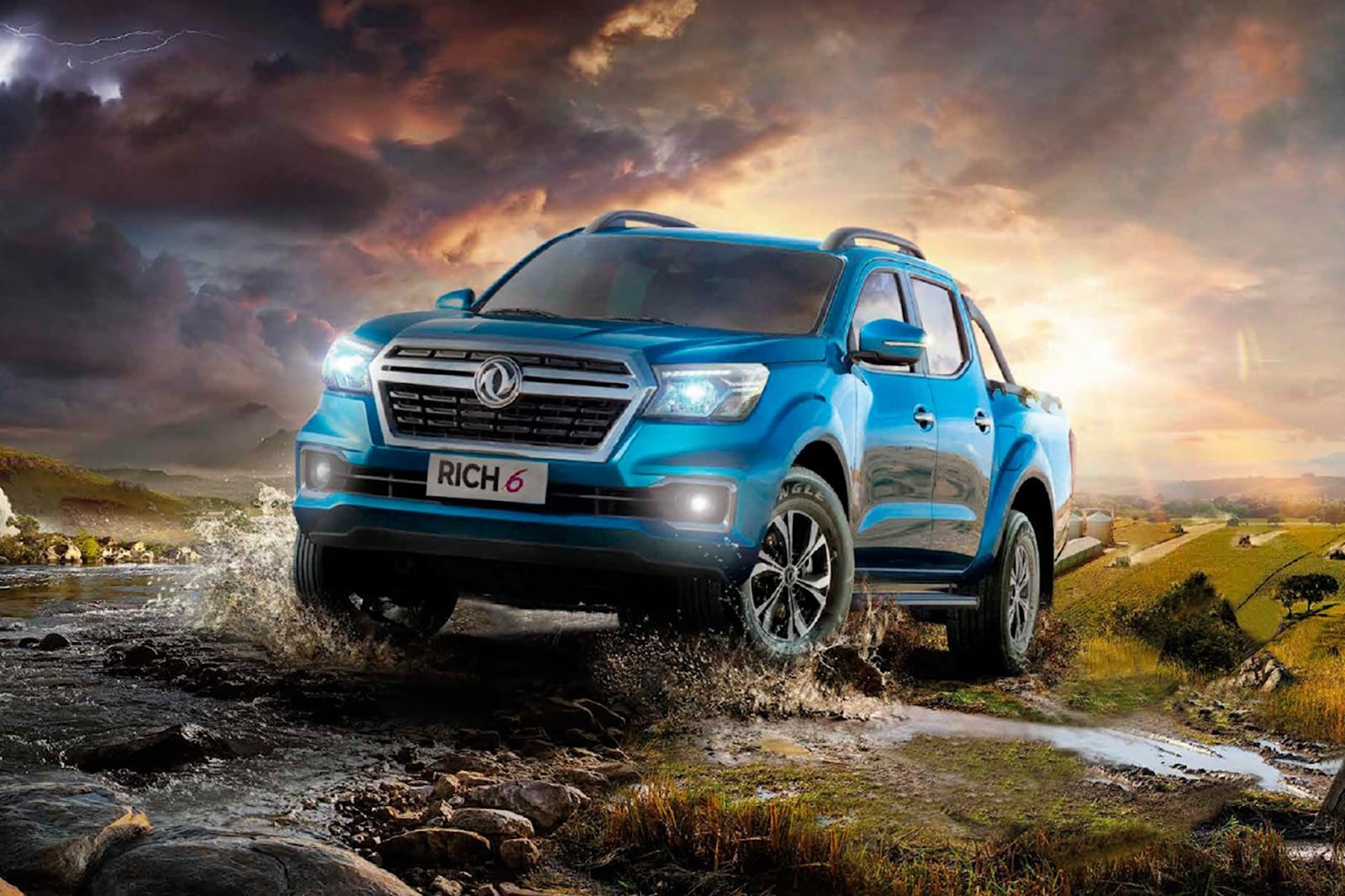 The Rich 6 (above) weighed about 4,500 pounds and sported a 68kWh battery pack and a single motor making 160 horsepower and 310 pound-feet of torque. The smaller motor and pack gave the Rich 6 a reported 250-mile range (at most).
Those numbers fall far short of the Rivian, GM, and Ford electric offerings, so we would expect any U.S./Euro-spec Frontier models to be quite a bit more powerful. Speculation, but it could also feature a clean-sheet "skateboard" or even a unibody design, like the new F-150 (gas version). Four-wheel drive capability or a smart AWD design is also likely in order to compete.
Nissan has not confirmed that the Titan is heading into retirement after a 20-year production run, but word is after the current production run sells through, likely in 2024, the Titan will roll into automotive retirement.