Join us as we continue the 9th Season of the Overland Expo Film Festival at Overland Expo East in Arrington, Virginia, October 6-8. The film festival brings a curated selection of films documenting vehicle-based travel adventures both near and far to the Oasis Friday and Saturday evenings.
FRIDAY, OCTOBER 6TH
7:00 PM – Overland Expo Film Festival Day 1
Join us Friday night for the debut of our latest "Why We Roam" film as well as our feature film, A Rally for Rangers.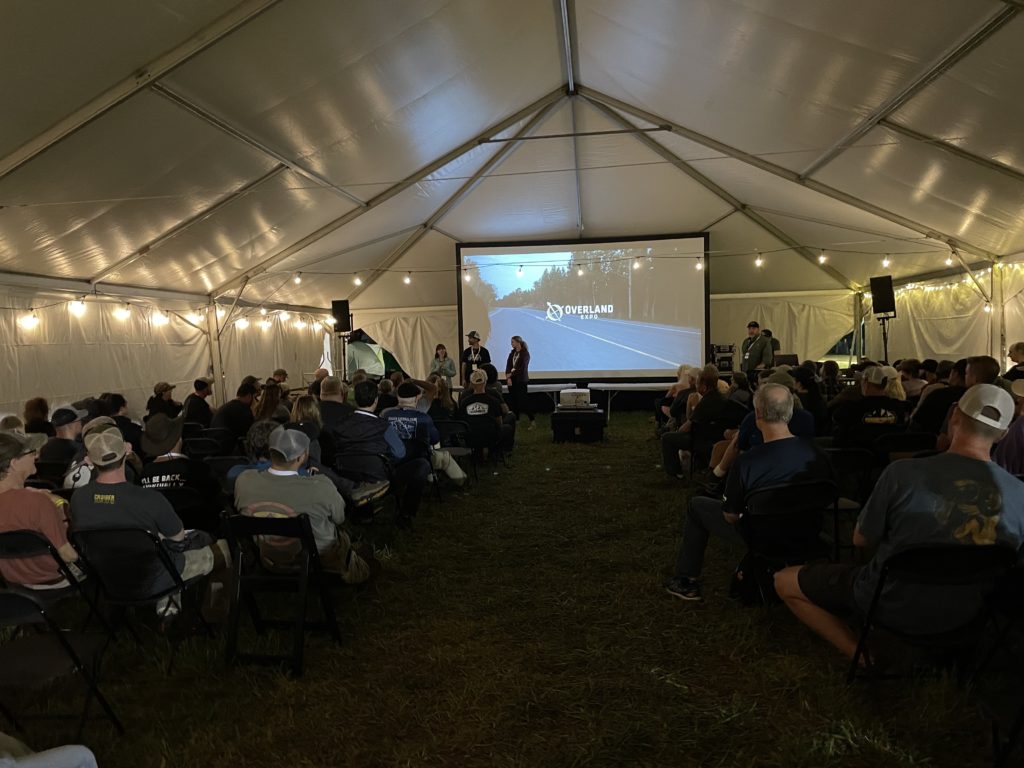 FEATURE FILM: A RALLY FOR RANGERS
In 2013, former U.S. National Park Ranger Robert "Mac" McIntosh was volunteering with the Mongol Ecology Center, assisting managers at Lake Hovsgol National Park near the Russian border with Mongolia. As they reviewed planning documents with the park's chief ranger, Enkhtaivan, a vehicle drove illegally to the shoreline nearby. Mac watched helplessly as Enkhtaivan hopped on his old motorcycle, only to have it immediately break down and prevent him from performing his job. This happened routinely, and Mac learned that park rangers across the country could not pursue or keep up with illegal poachers, miners, campers, and other spoilers of the parks due to the inadequacy of their equipment and lack of resources. Frustrated and motivated, Mac told Wesley Thornberry, co-founder of Rally for Rangers Foundation, that he would take it upon himself to buy a new motorcycle, ride it across Mongolia, and personally deliver it so Enkhtaivan could successfully and safely perform his job. Upon returning to the States, Wesley related this story to friends and asked, "Who's in?" Rally for Rangers was born.
A Rally for Rangers follows the story of the Rally for Rangers movement and its work empowering under-equipped and often under-appreciated rangers around the world with new motorcycles and equipment. The film highlights the difficulties and dangers in these rangers' work and how the rallies are delivering critical tools to these front-line conservation heroes that help them do their jobs protecting some of the world's most valuable, vulnerable, and sometimes life-sustaining natural and cultural resources for the benefit of us all.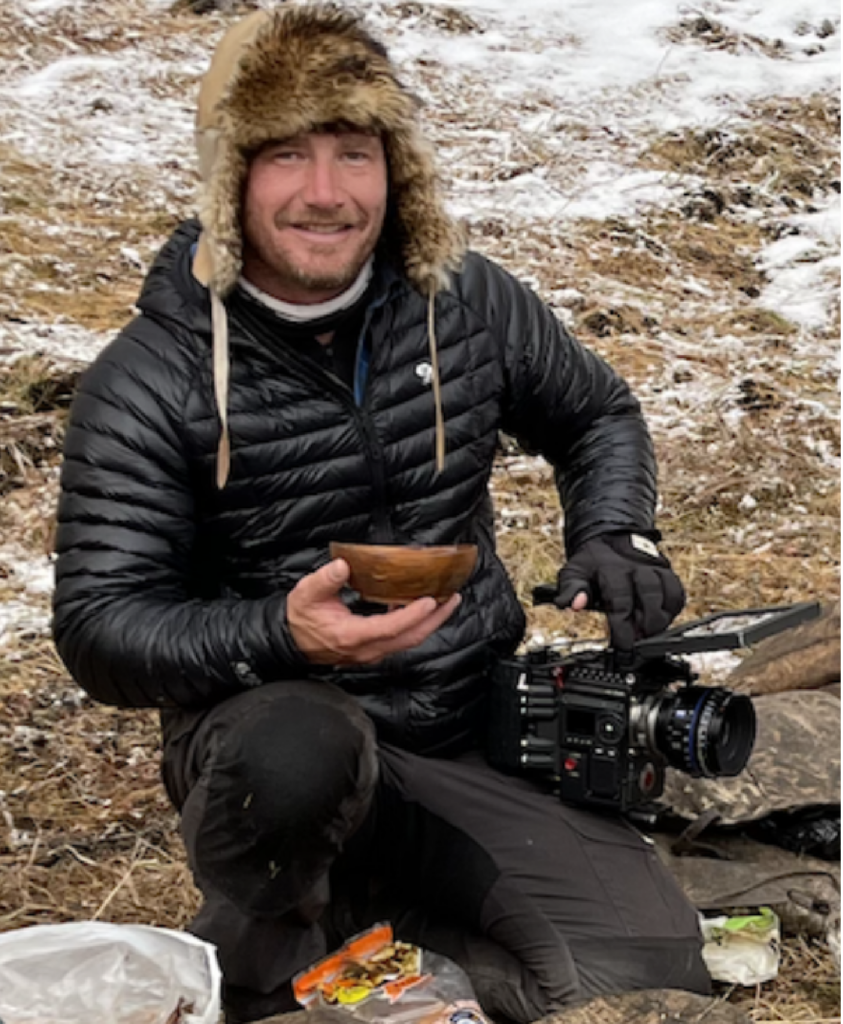 Film Maker Bio
Eric Daft is an accomplished director, cinematographer, and editor with a passion for well-crafted compositions, dramatic light, and an eye for unique details. He has traveled the world for over 20 years, working with numerous brands and clients, capturing stories from the top of Everest to the canals of Venice. Based in Teton Valley, Idaho, he co-founded Fisher Creative with Mark Fisher, where they have produced many award-winning documentaries. He is at home in the mountains, and his passion for them has brought him to many remote ranges, including the Himalayas, Tetons, Andes, Alps, Canadian Rockies, and Alaska. He lives for pre-dawn starts and epic mountain locations.
SATURDAY, OCTOBER 7TH
8:00 PM (immediately following the Overland Expo Foundation raffle) – Overland Expo Film Festival Day 2
Join us Saturday night for the second night of our Overland Expo Film Festival at PNW, featuring the worldwide premiere of Graham Jackson's Camp 6 Road, A Route through the Heart of the Chiquibul.
FEATURE FILM: CAMP 6 ROAD, A ROUTE THROUGH THE HEART OF THE CHIQUIBUL
In 2010, a small group of explorers attempted to complete a little-known route through some of the densest jungle in the world. That track, now known as Camp 6 Road, is barely discernible through the trees, vines, and hills of Belize's Chiquibul Forest Reserve. Built over preexisting Mayan tracks in the 1920s, the route was used to extract mahogany for the export market. It was then taken up by archaeologist J. Eric Thompson to link Maya excavation sites. Virtually unused since the 1930s, the 2010 expedition faced an incredible mobility challenge. After several days of heavy rain, the challenge proved too great, and the team was forced to turn back.
Graham Jackson, one of the leaders of the 2010 expedition, made a promise to return one day to complete the route. Thirteen years later he has assembled a new team with the additional goal of collecting data for archeologists and climate scientists. Since the last expedition, the track has become even more overgrown. However, the construction of a new highway through the region means that sections of the Chiquibul might not retain their remote status much longer. This film documents the mission to return to complete unfinished business, as well as an attempt to leverage four-wheel mobility expertise to contribute to international research and help preserve the beautiful places we are privileged to pass through.
Stick around after the film for a Q&A with the filmmaker and the cast.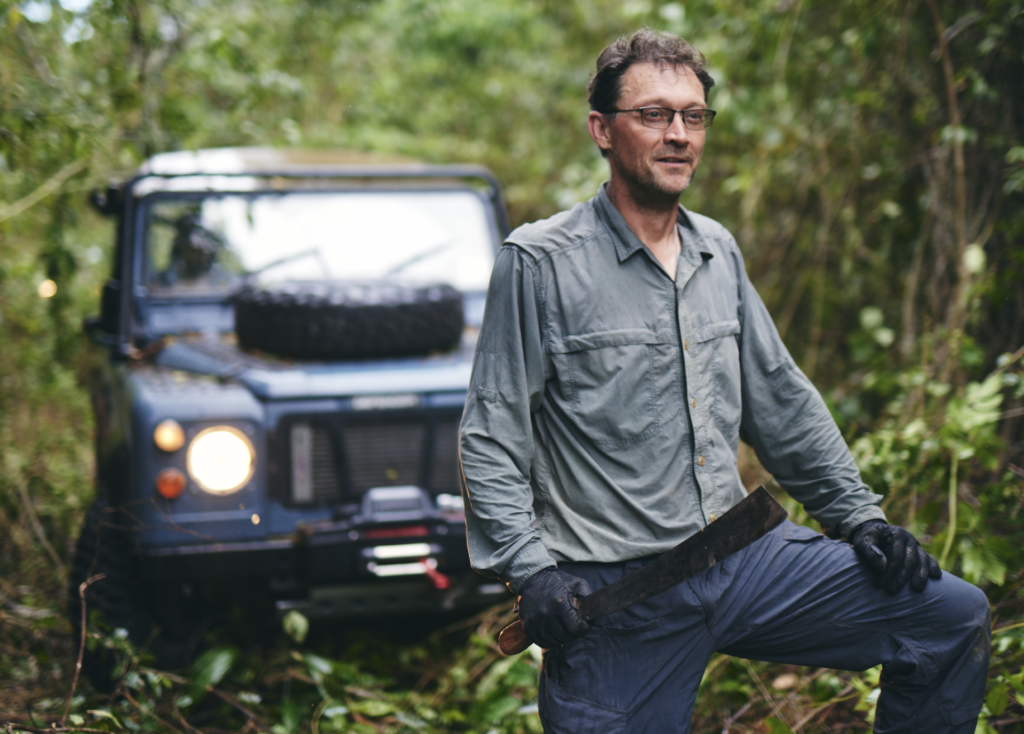 Film Maker Bio
Graham Jackson has been a leader in the Overland industry since 2004, when he and his wife led a 30,000-mile overland adventure from London to Cape Town which formed the feature story in the first edition of "Overland Journal." Graham has run and guided expeditions in Africa, Australia, South America, the American West, Mexico, and Central America, and trained in the US, Central America, and Africa. Recognized as one of the premier Overland trainers in the world, he started Overland Training and is co-owner of 7P Overland. He was Director of Training for Overland Expo for its first decade, helping develop it into the premier overland show in the world.
A scientist by trade and an explorer by passion, Graham has been combining both for three decades as a guide, instructor, and expedition leader. Graham specializes in expeditions in the deserts of Southern Africa, where he grew up, and in the jungles of Central America. Graham is a member national of the Explorers Club, a Fellow of the Royal Geographical Society, and a member of the Field Guides Association of Southern Africa. He holds an NPTC assessor's certification for off-road driver and recovery training. He recently started Barefoot Productions LLC, a company that will produce adventure travel-related content of competent people exploring the remote reaches of the magnificent planet we call home.
Join Us at Overland Expo East
The Overland Expo Film Festival is included in your ticket to Overland Expo East, October 6-8, at the Oak Ridge Estate in Arrington, Virginia.