Join us as we kick off the 9th Season of the Overland Expo Film Festival at Overland Expo West in Flagstaff, Arizona, May 19-21. The film festival brings a curated selection of films documenting vehicle-based travel adventures both near and far to the Oasis Friday and Saturday evening.
FRIDAY, MAY 19TH
7:00 PM – Overland Expo Film Festival Day 1
Join us Friday night for the debut of Season 3 of our "Why We Roam" film series and our feature film, Oregon Backcountry Discovery Route.
Why We Roam Season 3, Episode 1: Kathy and Peter Holcombe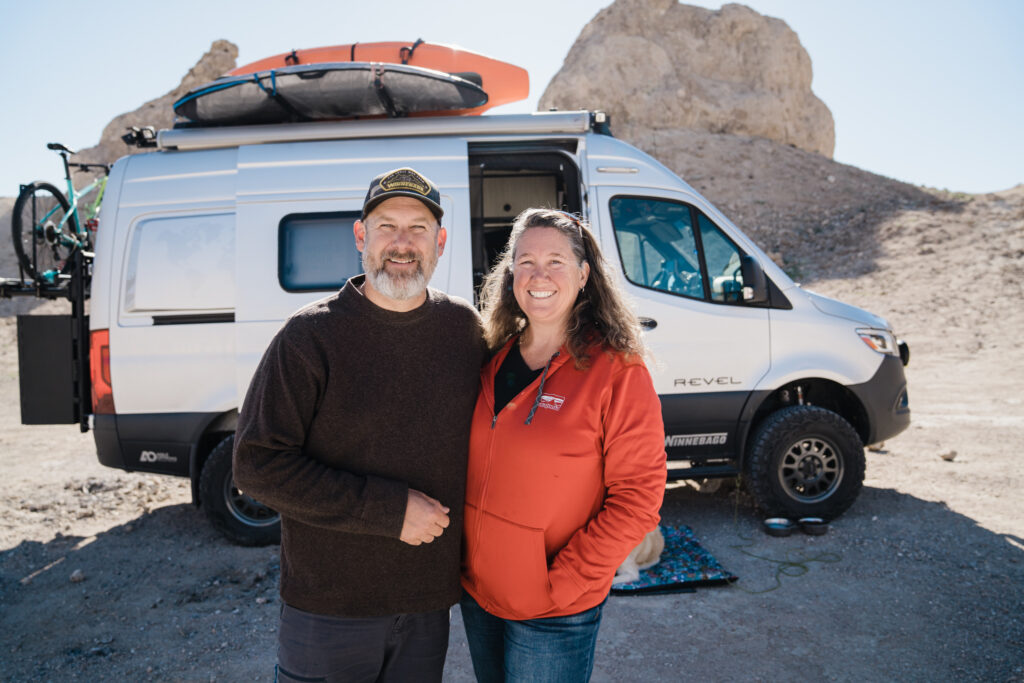 Overland Expo Films presents the premiere episode of Season 3 of Why We Roam, a film series dedicated to our inspiring community of overlanders, sharing stories of where they've been and where they hope to go.
This episode features Kathy and Peter Holcombe. When the Holcombes sold their home in 2014 and moved their family and photography business into a 170-square-foot Winnebago View for a year-long road trip, they had no idea of the impact that one fateful decision would have on, well, pretty much everything.
That first year on the road was a time of letting go. Letting go of their house and mortgage, the photography studio, and all the trappings of life in the suburbs. Once they let go of the external pressures to "get ahead", they found themselves with an abundance of time and freedom to pursue projects and adventures, and ultimately allow themselves to sculpt a lifestyle beyond their wildest dreams.
One year on the road became two, and then three years became five. Now there is no end in sight. After nine years of exploring North America and beyond, the Holcombes have their sights set on taking their Winnebago Revel around the world. They are currently at 23 countries and counting.
They are on a mission to share their journey in hopes of inspiring you to get outside, spend time with the people you love, and go on your own adventure. Learn more about the Holcombes and their journey at https://www.famagogo.com/.
This episode is presented by Winnebago and sponsored by Optima Batteries.
Be sure to stick around after the film's debut for Kathy and Peter's Q&A session.
FEATURE FILM: Oregon Backcountry Discovery Route
This expedition documentary film features the BDR team on the ORBDR, treated to diverse terrain as they explore Eastern and Central Oregon and the Northern Cascade Range. Challenges along the route included lava rocks, silt, sand, and steep roads in sage hills and dense forests. The state's volcanism is on display all along the route, with hot springs, lava caves, buttes, and glaciated volcanoes that are easy to see or visit on every section. This route is one of the best ways to discover the backcountry of Oregon.
Film Maker Bio
Sterling Noren lives to explore, discover, create, and share. He began his professional film career in 1990 and created his first adventure motorcycling film in 1998. He is a founding member of the Backcountry Discovery Routes organization and produces films and advertising for the adventure motorcycling community, including The Motorcycle Travel Channel. Sterling lives in Bisbee, Arizona, where he owns and operates a small vintage motel called The Jonquil. He regularly presents his films before live audiences and encourages others to live inspiring lives of travel and adventure.
SATURDAY, MAY 20TH
8:00 PM (immediately following the Overland Expo Foundation raffle) – Overland Expo Film Festival Day 2
Join us Saturday night for the second night of our Overland Expo West Film Festival featuring the long-awaited feature-length documentary of the Rally for Rangers.
FEATURE FILM: A RALLY FOR RANGERS
In 2013, former U.S. National Park Ranger Robert "Mac" McIntosh was volunteering with the Mongol Ecology Center assisting managers at Lake Hovsgol National Park near the Russian border with Mongolia. As they reviewed planning documents with the park's chief ranger, Enkhtaivan, a vehicle drove illegally to the shoreline nearby. Mac watched helplessly as Enkhtaivan hopped on his old motorcycle, only to have it immediately break down and prevent him from performing his job. This happened routinely, and Mac learned that park rangers across the country could not pursue or keep up with illegal poachers, miners, campers, and other spoilers of the parks due to the inadequacy of their equipment and lack of resources. Frustrated and motivated, Mac told Wesley Thornberry, co-founder of Rally for Rangers Foundation, that he would take it upon himself to buy a new motorcycle, ride it across Mongolia, and personally deliver it so Enkhtaivan could successfully and safely perform his job. Upon returning to the States, Wesley related this story to friends and asked, "Who's in?" Rally for Rangers was born.
A Rally for Rangers follows the story of the Rally for Rangers movement and its work empowering under-equipped and often under-appreciated rangers around the world with new motorcycles and equipment. The film highlights the difficulties and dangers in these rangers' work and how the rallies are delivering critical tools to these front-line conservation heroes that help them do their jobs protecting some of the world's most valuable, vulnerable, and sometimes life-sustaining natural and cultural resources for the benefit of us all.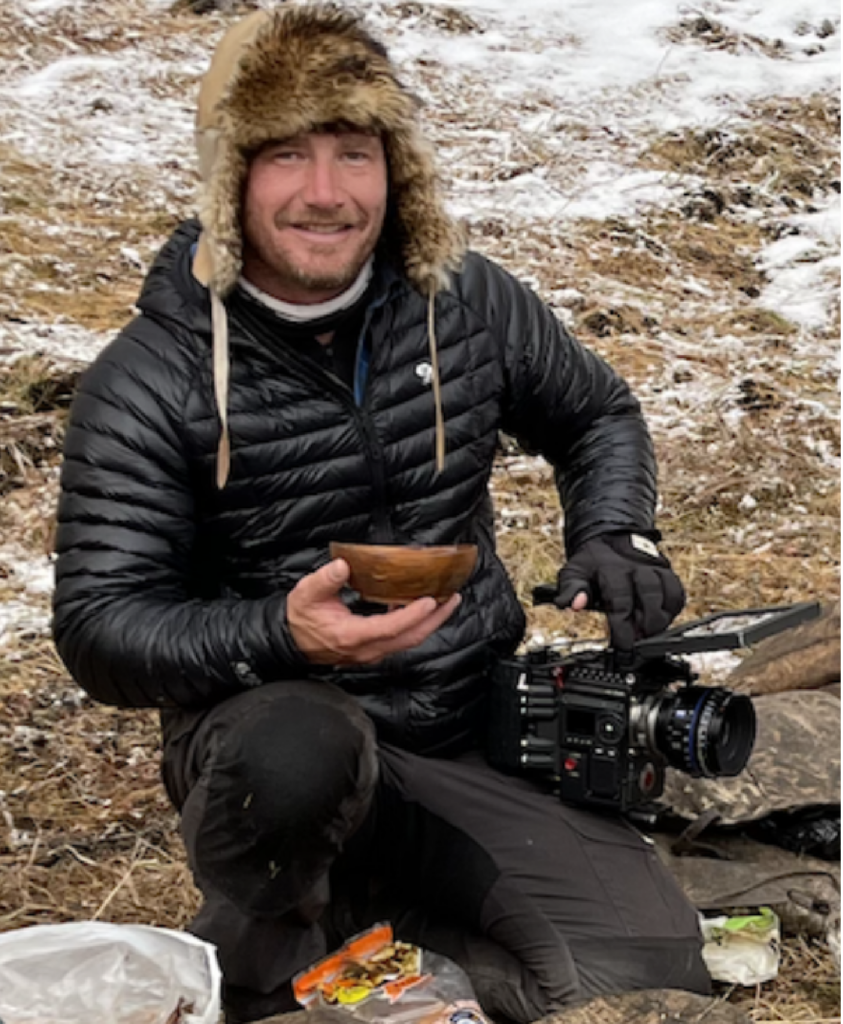 Film Maker Bio
Eric Daft is an accomplished director, cinematographer, and editor with a passion for well-crafted compositions, dramatic light, and an eye for unique details. He has traveled the world for over 20 years, working with numerous brands and clients, capturing stories from the top of Everest to the canals of Venice. Based in Teton Valley, Idaho, he co-founded Fisher Creative with Mark Fisher, where they have produced many award-winning documentaries. He is at home in the mountains, and his passion for them has brought him to many remote ranges, including the Himalayas, Tetons, Andes, Alps, Canadian Rockies, and Alaska. He lives for pre-dawn starts and epic mountain locations.
Join Us At Overland Expo West
The Overland Expo Film Festival is included in your ticket to Overland Expo West, May, 20-22, at Fort Tuthill County Park in Flagstaff, Arizona.