Join us as we bring the 8th Season of the Overland Expo Film Festival to Overland Expo Pacific Northwest in Redmond, Oregon, July 8-10. The film festival brings a curated selection of short and long-form films documenting vehicle-based travel adventures both near and far to the Highway Products Oasis and Theater Friday and Saturday evening.
FRIDAY, JULY 8TH
7:00 PM – OVERLAND EXPO FOUNDATION CHARITY RAFFLE
Friday's viewing of the Overland Expo Film Festival will be kicked off by a charity raffle for the Overland Expo Foundation. There will be thousands of dollars in overland prizes given away from our sponsors for vehicle and moto-based adventurers. Tickets are available for purchase online in advance, at check-in, at the Overland Expo Foundation / Ultimate Builds booth at the show, and at the Oasis from 6:30 pm – 7:00 pm on Friday night. You must be present to win.
8:00 PM – FEATURE FILM: Mondo Sahara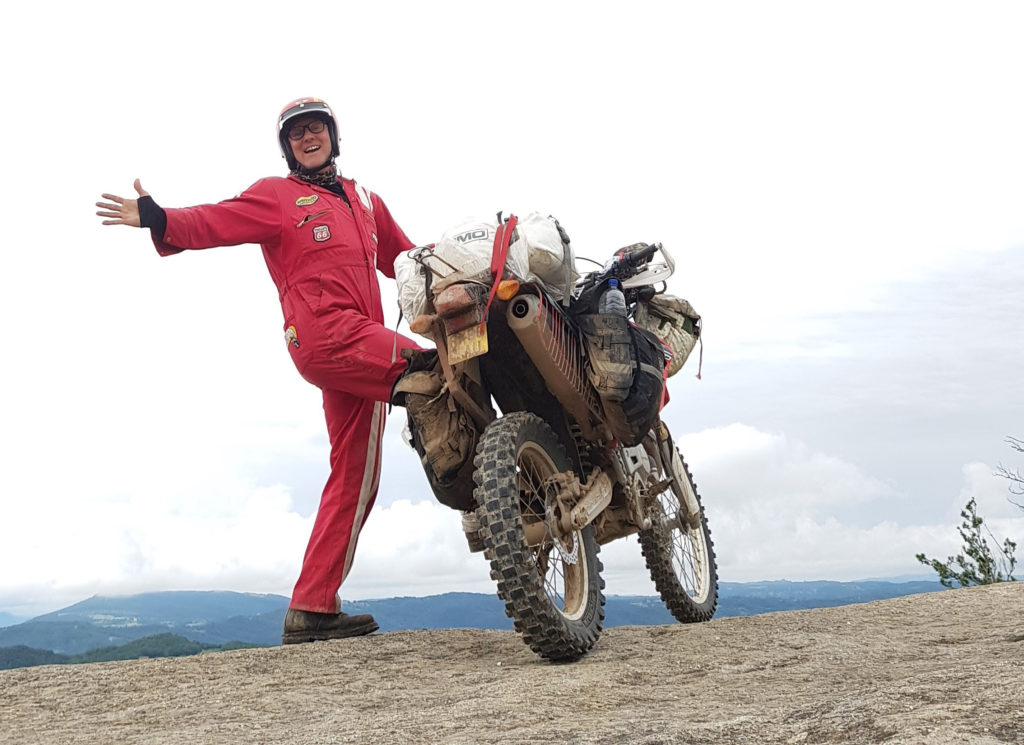 Austin Vince may be the Leonardo da Vinci of the adventure motorcycle world – he has taught math, physics, science, IT, and history. He has been a camera man, director, presenter, and producer. He regularly leads moto trips through the Catalonian Pyrenees, teaches navigation classes, and produces the coolest custom, retro overalls on the planet. Did we mention he's also a filmmaker?
Buckle up for Mondo Sahara, Austin's film documenting an unconventional 5,000 mile expedition from London across Spain, Morocco and Western Sahara.
Film Synopsis
On 4th November 2012, math teacher Austin Vince, 'the godfather of DIY Adventure Motorcycling' (MCN) and director of the legendary Mondo Enduro and Terra Circa films, struck out into the largest desert in the world with his team of six riders on Honda XR400s.
Their goal was to penetrate the infamous 'Empty Quarter' of the Sahara where no unsupported motorcyclists have ever ridden before. Not only this, but to demonstrate and showcase how in only 4 weeks door to door, a bunch of regular guys, with hardly any specialist gear, can have an affordable world-class travel adventure! You see, Mondo Sahara isn't about them, it's about you…
SATURDAY, JULY 9TH
7:00 PM – Overland Expo Film Festival Day 2
Why We Roam: New Episode!
Details of the new episode premiering at the film festival will be released soon.
Films: Promises to Keep: Overland Anthem and Central Oregon Explored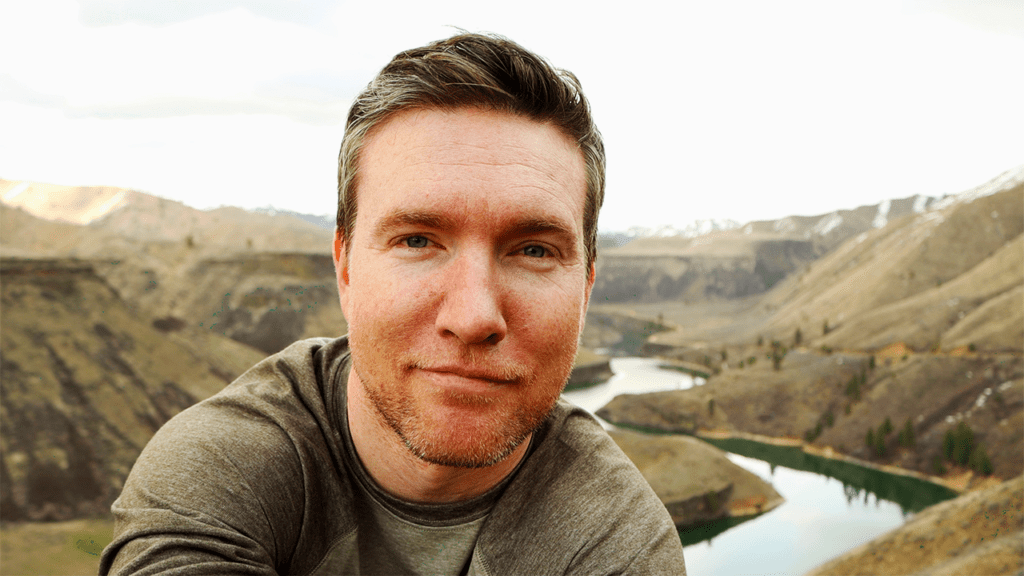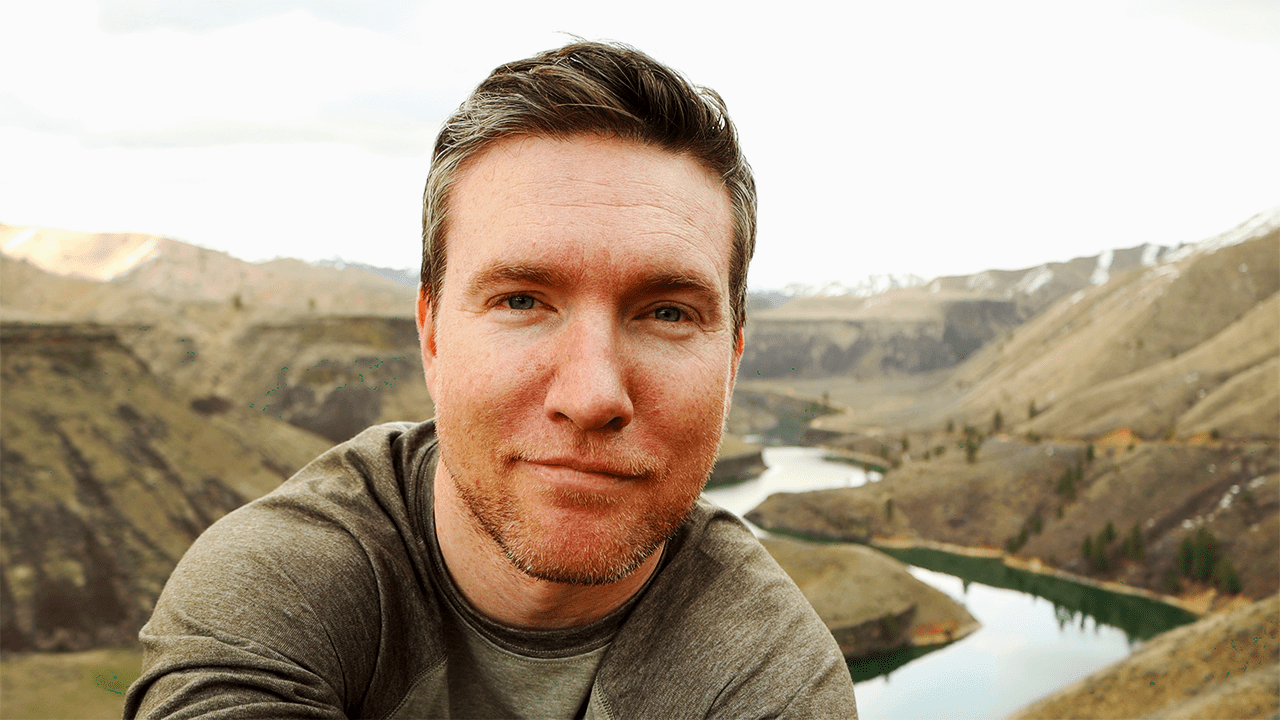 Filmmaker Bio: Will Fowler
Venture2Roam is Will and Kate Fowler, a couple based in Boise, Idaho who adventure the more remote parts of the American West with family and friends. New to the Filmmaking and Youtube world, they are interested in finding the underlying themes of why we need to connect to the natural world and how Overlanding, even on shorter trips, can provide life changing experiences. Will and Kate are Idaho natives who left home for NYC after college.
After six years in the big city, traveling all over the world, and experiencing some of the finer things in life, they moved back to Boise. Being back home, they reintroduced themselves to the epic amounts of public land found in Idaho, and the place they always took for granted as kids became an outdoor playground as adults. Venture2Roam was formed as a pathway to share their passion with others while exploring the creativity of storytelling with video.
Film Synopsis: Overland Anthem
This is an Overland Anthem for those who know These Four Walls Can't Hold us in. Please enjoy our Love Song to Overlanding and those who Venture 2 Roam across our beautiful public lands. Not everyone catches the Overlanding bug, but for those of us who have, this Anthem video is for you.
Film Synopsis: Central Oregon Explored
Will and Kate embark on an epic overland adventure from Western Idaho to Central Oregon – covering some of the most remote places in the country. They find secrets and treasures out in the Oregon High Desert, and run into challenges that keep them improvising, all while trying to find activities to keep their two young kids active and entertained.
Film: Road to Wanderlust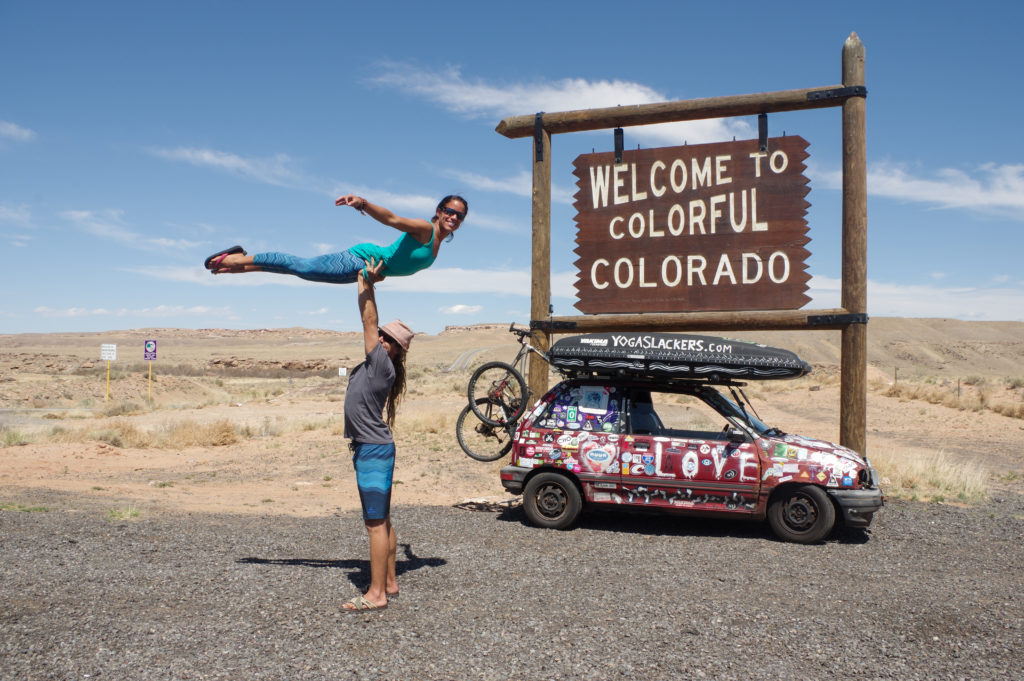 Filmmaker Bio: Ben Fullerton, Sam Salwei, and Raquel Hernández-Cruz
YogaSlackers Sam Salwei and Raquel Hernández are lovers of movement. Limitations are a foreign concept to this teaching duo, as they spend their time traveling the world and fulfilling their dreams of being true modern-day nomads. Whether it's driving coast-to-coast, or hopping on an airplane to travel overseas, the motivation is usually the same: bringing their passion for traveling and slacklining to students all over the world.
What they lack in square footage for living space, they make up for with the wealth of expertise and knowledge they bring with them. Sam Salwei co-founded the YogaSlackers in 2005, and his passion for Slacklining has only grown since then. He typically can be found aweing crowds with his spectacles at every opportunity. Raquel perfectly complements Sam with her extensive training in Yoga, AcroYoga, Slacklining, and Healing Arts.
Film Synopsis
What would it be like to live a life of true wanderlust?
A life where home is 28 square feet inside a 1988 Ford Festiva, and your days are filled with travel, teaching, and spectacular adventures. Meet Sam Salwei, Raquel Hernandez, and the Peace Love Car – two charmingly talented wanderers and their trusty (if quirky) steed.
The Peace Love Car is one-of-a-kind. A solar panel on the roof provides power for the fridge, the seats fold down into a bed, and the oven under the hood can cook you a perfect burrito. Its custom-built shocks bear 1,500lbs of adventure gear with nary a squeak (OK, not true), and it has transported its occupants with moderate reliability across almost half a million miles of open road.
Two years after this duo started living together in their beloved vehicle – the Peace Love Car started to die.
After their mechanic declared that, due to a rusting unibody, the PLC had only about a year to live, Sam and Raquel decided to take it on a final farewell. They took their vehicle on a 45,000-mile tour of North America, crossing the continent 7 times and visiting all 49 states and most of Canada in less than 8 months. Along the way they met an array of amazing people and pushed their bodies (and relationship) to the limits in some of the most beautiful locations on Earth.
Film: MYLO
Filmmaker Bio: Chris Burkard
Chris Burkard is an accomplished explorer, photographer, creative director, speaker, and author. Traveling throughout the year to pursue the farthest expanses of Earth, Burkard works to capture stories that inspire humans to consider their relationship with nature, while promoting the preservation of wild places everywhere.
Layered by outdoor, travel, adventure, surf, and lifestyle subjects, Burkard is known for images that are punctuated by untamed, energized landscapes and peak moments of adventure. He has accumulated an audience of over one million followers to become a globally recognized social influencer.
Film Synopsis
Mylo Fowler grew up on the Navajo reservation, raised by its red dirt and wild horses. But a spiritual elder's prophecy upends his entire vision of the future, and Mylo enters the unknown to discover his rightful place in the world.
Film: Extreme Overland Adventure on Oregon's McGrew Trail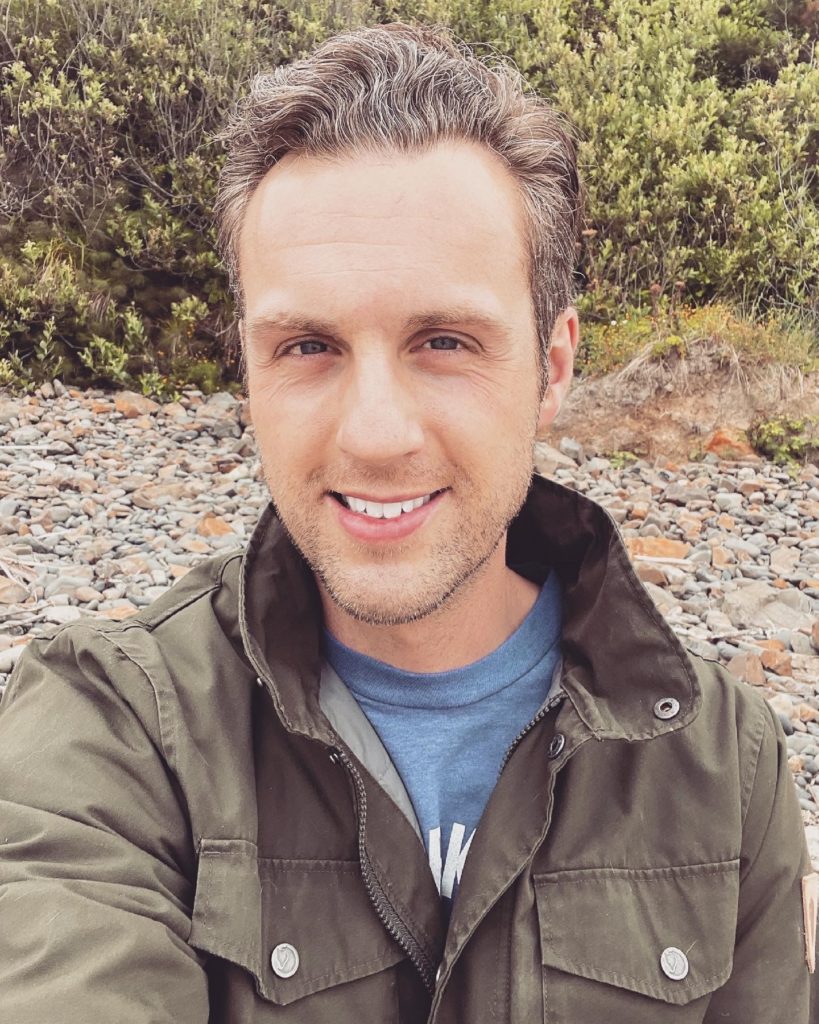 Filmmaker Bio: Nick Jaynes
Raised in Portland, Oregon, outdoor adventure — hiking, camping, backpacking, and mountain biking — has always played a big role in Nick Jaynes' life. In 2010, Nick's passion for outdoor exploration and his love of 4×4 trucks were combined when he discovered overlanding. He's been an advocate of the pastime ever since. Nick currently has three overlanding vehicles, a 1992 Toyota Land Cruiser FJ80, 2008 Toyota FJ Cruiser, and 2022 Toyota Tundra SR5 . No matter which vehicle he's traveling in, his trusty retriever, Arlo, is always riding shotgun, as the pair traverse the wilderness of the Western US.
Film Synopsis
Nick and the gang are back. This time tackling the infamous McGrew Trail in southern Oregon. Along for the adventure are a slew of cool rigs, including a Land Rover Discovery 1, Range Rover Classic LWB, first-gen Mitsubishi Montero, Jeep Cherokee XJ, and Nick's Jeep Gladiator Rubicon.
Film: Our Land: Traversing Oregon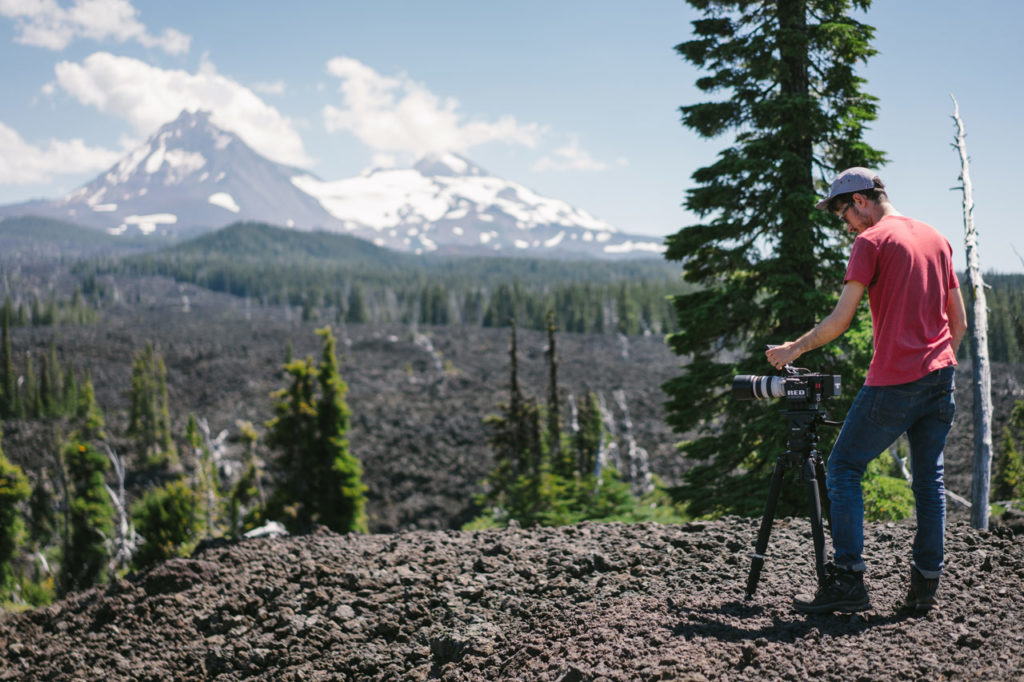 Filmmaker Bio: Octave Zangs
Octave Zangs is a colorist (C.S.I) and director of photography – originally from France, but now living in Oregon. He possesses over 20 years of experience in both the technology and entertainment industries. He has a background rooted in photography, film and music production. As the founder of Zangs Films, Octave's current focuses lie in color, cinematography and photography work.
Film Synopsis
Our Land – Traversing Oregon is a story of an overland journey across Oregon's highly varied public lands, to highlight the qualitative and quantitative value of such areas, in light of recent political developments that are threatening to take them away. From west to east, wildlife biologist and outdoor addict Jason Fitzgibbon, set out with cinematographer Octave Zangs to sample some of the state's most rugged coastlines, its finest trails, and its wildest rivers, in an effort to enjoy and share some of the ecological resources, recreational opportunities, and priceless experiences that can be found in our threatened federal lands.
Join Us At Overland Expo Pacific Northwest
The Overland Expo Film Festival is included in your ticket to Overland Expo Pacific Northwest, July 8-10 at Deschutes County Expo Center Bend in Redmond, Oregon. Buy Tickets.