Walking around any Overland Expo, you'll be amazed by multitudes of builds that improve ride quality with expensive bypass shock absorbers, aftermarket coils, burly leaf springs, and larger tires. You'd be hard-pressed to find a build in the show that didn't have fully upgraded suspension components.
While any of those products will improve the quality and performance of your drive both on and off the trail, spending $5000 or more on suspension components isn't in everyone's budget. The simplest thing anyone can do, even with stock suspension, to improve their off-road travels is often overlooked.
Airing down.
I know, it's not the answer you were hoping for, right?
Airing down (i.e., lowering your tire pressure) to suit trail conditions is the easiest thing you can do to enhance your time off-road. A drop of just 10 pounds per square inch (PSI) from your typical street pressure elongates your tire's footprint giving you better traction. That's because more tire is in contact with the trail. More tire on the trail causes less slippage – and less trail destruction and erosion as a result. Running lower PSI can also take the jolt out of washboard roads, saving your vehicle from costly repairs over time and your back from costly chiropractor appointments when you get back home.
You can find recommended tire pressures in your owner's manual or on the door placard on the inside of the driver's side door of your vehicle. Though overlanders running heavier vehicles will often run with a higher PSI than recommended.
Typical highway/ street PSI is anywhere from 35 to 37, so a ten PSI decrease equates to a 30 percent decrease in overall tire pressure — and that is just a starting point. I often run my tires at 15 to 20 PSI while I'm out on the trail, depending on the conditions. Obviously, you shouldn't be thinking about lowering your tire pressure if you don't have a way to re-inflate your tires once you get back to the tarmac. Rolling with low pressure at highway speeds so you can get to a gas station to air back up is dangerous and should never be attempted.
What is the best way to deflate and inflate your tires?
There is no "one way" to inflate and deflate your tires. Of course, there are tons of nifty gadgets to make airing down and airing up a breeze. I thought I'd go over a few of these to help you find something that fits your budget.
Tire Deflation
Rugged Ridge Adjustable Tire Deflator Kit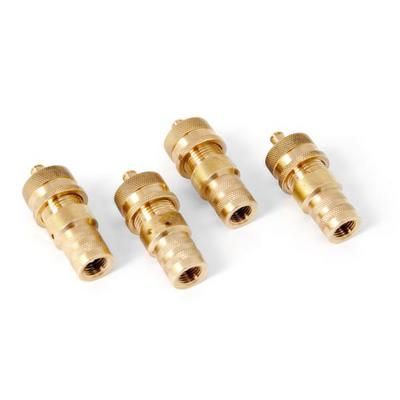 The least expensive options for deflating your tires are screw-on deflators like the Rugged Ridge Adjustable Tire Deflator Kit. These adjustable tire deflators simply screw onto the valve stem and contain a pin that depresses the valve core allowing air pressure to escape. Simply set your target PSI on the bezel and screw them onto your valve stems, and go make some coffee. The deflator will release air until it reaches your set PSI, and then it will stop. No worries!
MSRP: $49.99
ARB E-Z Deflator Kit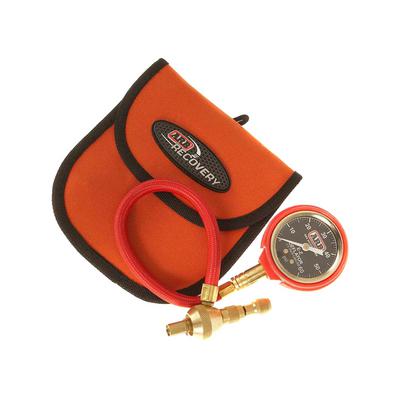 For those who want to focus on one tire at a time, you can go with the ARB E-Z Deflator Kit. This system permits the valve core to be removed to deflate the tire at an amplified speed. The gauge features a protective rubber guard with an accurate, easy-to-read dial. The ARB E-Z Deflator Kit makes the deflation process dead simple.
MSRP: $54.00
Indeflate Four Hose Unit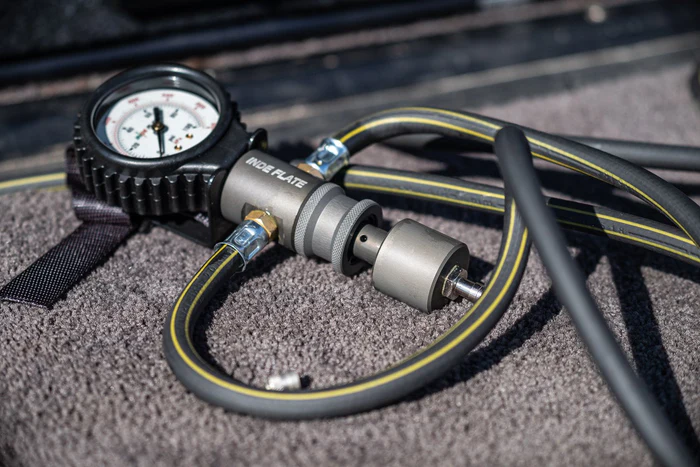 People looking for something a little more automatic might want to consider the two or four-hose Indeflate system. This system allows you to deflate two or four tires simultaneously (it also allows you to air up two or four tires simultaneously too). Indeflate is mil-spec anodized and constructed from CNC-machined aluminum. Simply slide the patented dump valve to deflate your tires, and keep an eye on the 100 PSI gauge. Indeflate equalizes the pressures of the connected tires and makes quick work of inflating them back to standard pressures.
MSRP: $169.99 for Two Hose Unit / $199.99 for Four Hose Unit
Tire Inflation
There are a lot of tire inflation products on the market. Real talk for a minute, skip the 12V units in the $20 – $75 price range that plug into your 12V outlet. They're a headache, and they just don't have the power to inflate large tires. I mean, you can do it. You just shouldn't do it. It will take forever. The sun is hot. You will get hangry. Bad things will be said that you can't take back. Instead, invest in one of the following:
VIAIR 300P Portable Air Compressor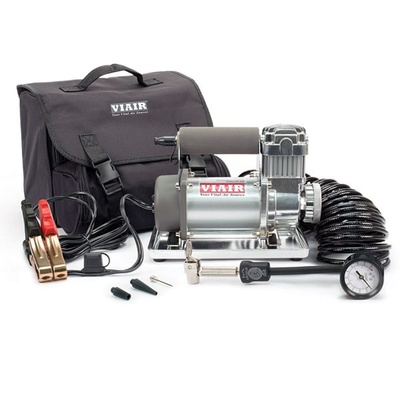 The VIAIR 300P Portable Air Compressor is a small but reliable portable compressor that is able to fill 33-inch tires from 15 to 30 PSI in about three minutes. Just attach the battery clamps to your starter or house battery (if you're using your starter battery, leave your engine running) and use the included 25-foot coiled hose to reach each tire. This is a great solution for those that don't want to hard wire a compressor into their electrical system. An added bonus is that you can move this compressor from vehicle to vehicle with ease.
MSRP: $218.95
ARB On-Board Twin High Performance 12 Volt Air Compressor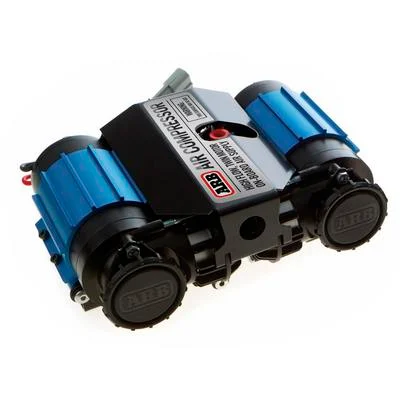 The ARB On-board Air Compressor, either the single or the twin, sets the standard for on-board air. I've been using my twin compressor for ten years, and it is a workhorse. Coupled with the Indeflate system I mentioned above, this will give you many years of service, and it will make it extremely easy to air up.
MSRP: $616.00
Whatever product you choose, just make sure you pick a system that will make things easier for you. You don't have to spend thousands of dollars on a whole system, but when you think of how much you will be airing up and down, you'll want something that makes it a better experience.