Minneapolis-based Polaris, a leader in off-road vehicle design and one of the originators of the off-road focused two and four/five-seat Utility Vehicle, or UTV, has debuted a new line of UTV machines called Xpedition that is more focused on overlanding. To be clear, these are not street-legal machines – at least not as stock. More on that in a bit.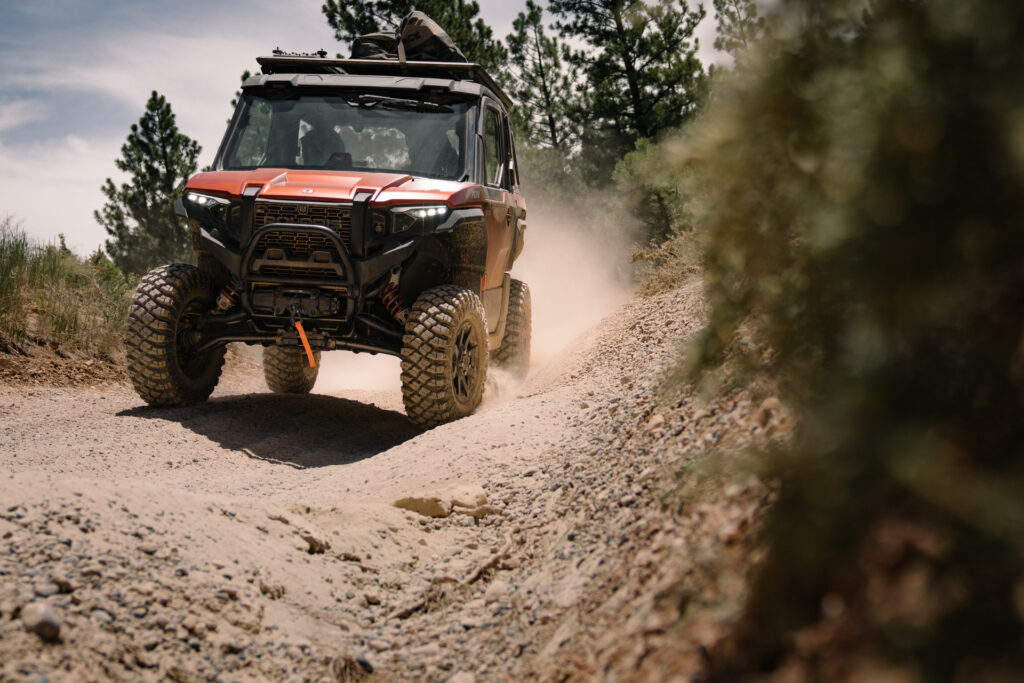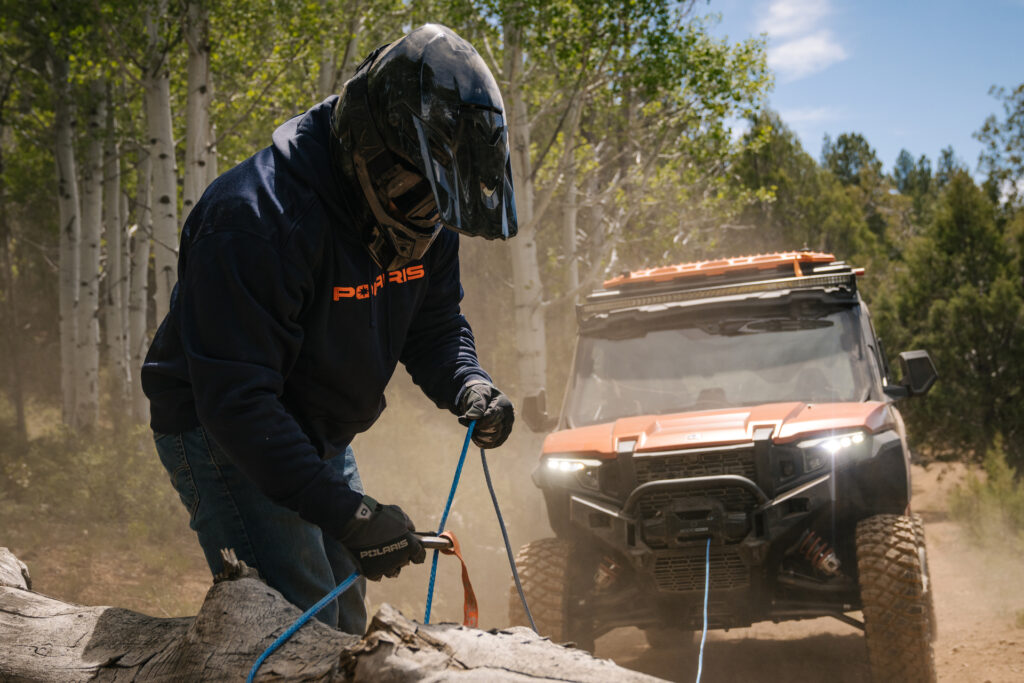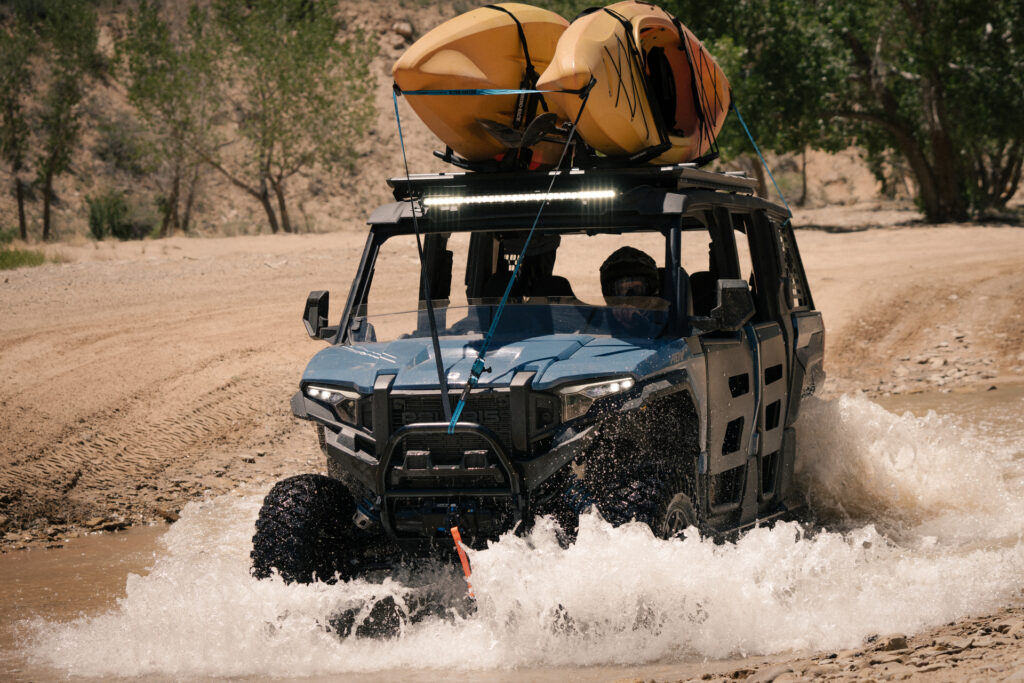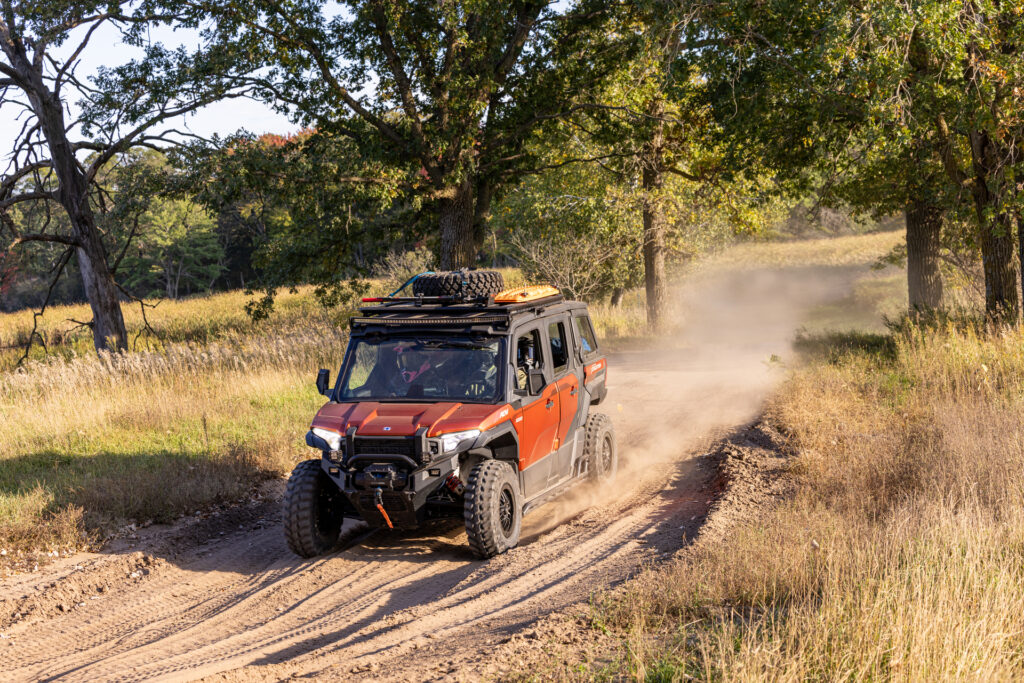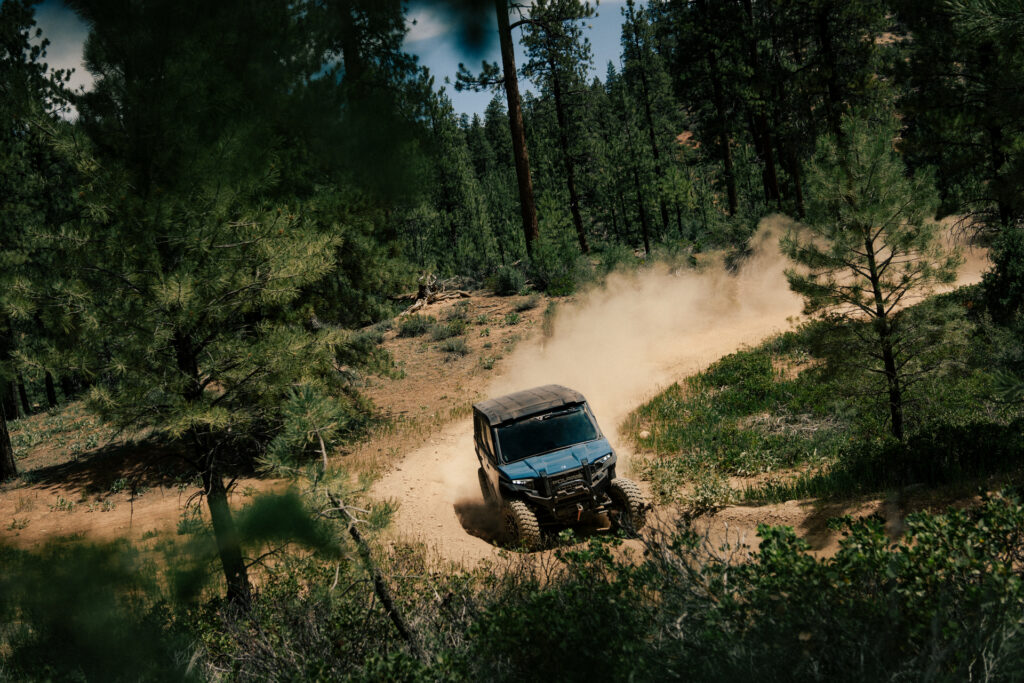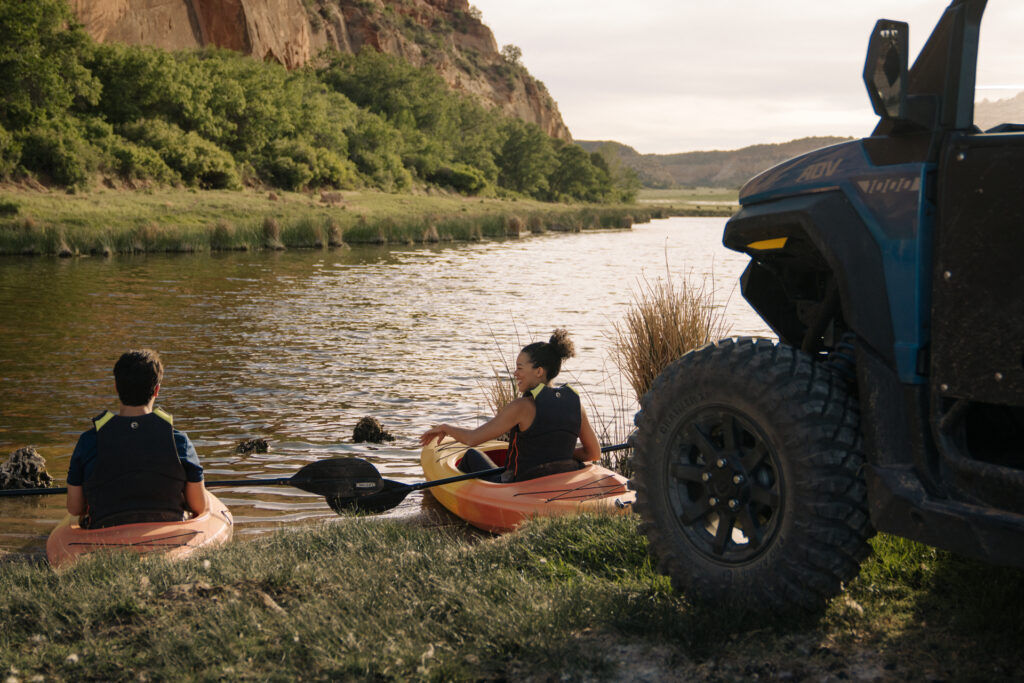 The 2024 Xpedition models are based on the popular "side by side" configuration made popular by the Polaris RZR ("Razor") machines but are a larger clean-sheet design more amenable to longer overlanding travel, with over 200 miles of range from a 12.5-gallon tank of gas, according to Polaris, which characterized them as "adventure side-by-sides." The Xpedition is divided into two primary platforms, XP and ADV, with three trim levels each, Premium, Ultimate, and NorthStar. Prices range from $29,000 to $39,999 before options.
The Xpedition marks a clear and focused interest in the rapidly growing overland market segment for Polaris. Overlanding-friendly features include Rhino-Rack roof racks that will support rooftop tents and more gear mounts for those longer forays into the veld. Heat and air conditioning are options as well on some trims, making the Xpedition the most car-like off-road vehicles offered by Polaris. Reid Wilson, Vice President of Polaris Off Road Recreation, said, "We decided to dramatically change the game with a vehicle that takes no cues from predecessors and leads the way for an entirely new side-by-side experience. Our goal was to bridge the worlds of traditional side-by-sides and overlanding with a vehicle that allows the most passionate adventurers to go farther and deeper than ever and discover totally new destinations and experiences."
The Xpedition line offers seating for two to five passengers and various levels of comfort and capability, but all of the variants are powered by Polaris' 114-horsepower ProStar 1000 Gen 2 4-Stroke DOHC two-cylinder gas engine. Each model also includes a small non-tippable pick-up-like rear bed, from the 36-inch deep and 48-inch wide box for five-seat variants and a 63-inch depth for two-seaters. Bed rails are 16 inches tall to keep stuff from departing over rough terrain, which will be handled by Fox Podium QS3 shocks, on-demand AWD (switchable between 2WD and a rear-biased AWD), and 30-inch Pro Armor Crawler XP tires that help give 14 inches of ground clearance. Each Xpedition also includes a Polaris 4,500-pound capacity winch, and the Xpedition machines can tow up to 2,000 pounds or haul just over 1,000 pounds of gear. You can even get a quick-swap snow-track system, as seen below.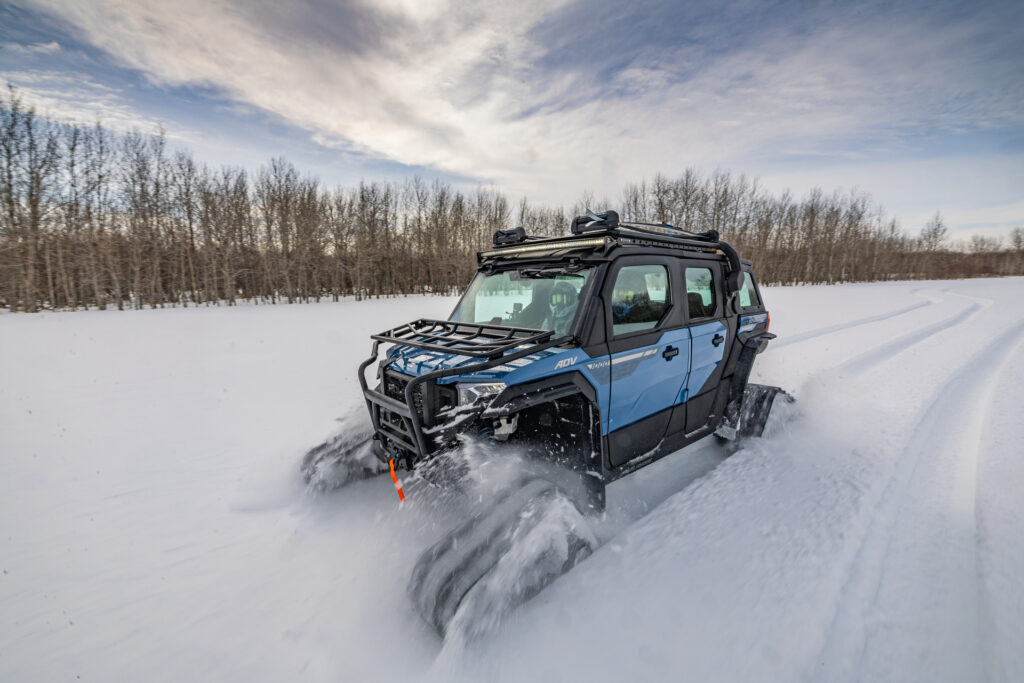 Buyers can opt for a more traditional stripped-down (or DIY) side-by-side experience with the base Premium trim or go full-on lux with the Northstar line, which is more car-like with A/C, power windows and an optional fully enclosed Pro Shield Cab System (including the rear bed). Ultimate and Northstar versions can also include an upgraded JBL audio system with a subwoofer and will feature the Ride Command Plus infotainment and GPS system on a 7-inch glove-friendly touchscreen. Base Premier models get a 4.3-inch screen.
Can't make up your mind about which accessories you need? Polaris has simplified things further with five accessory "kits" they say are based on how they observed Polaris owners outfitted their rigs. The kits include Overland, Kayak, Trail, Hunt, and Utility collections of accessories buyers can pick and choose from.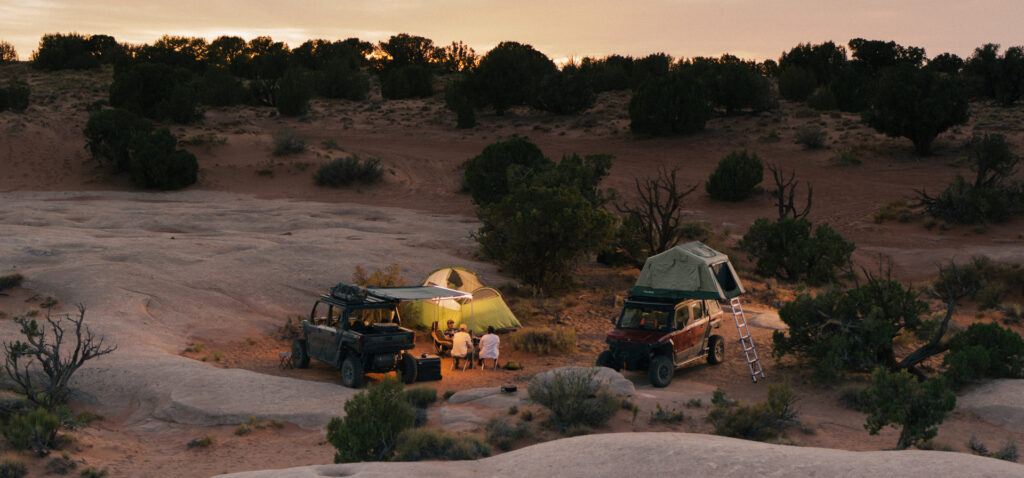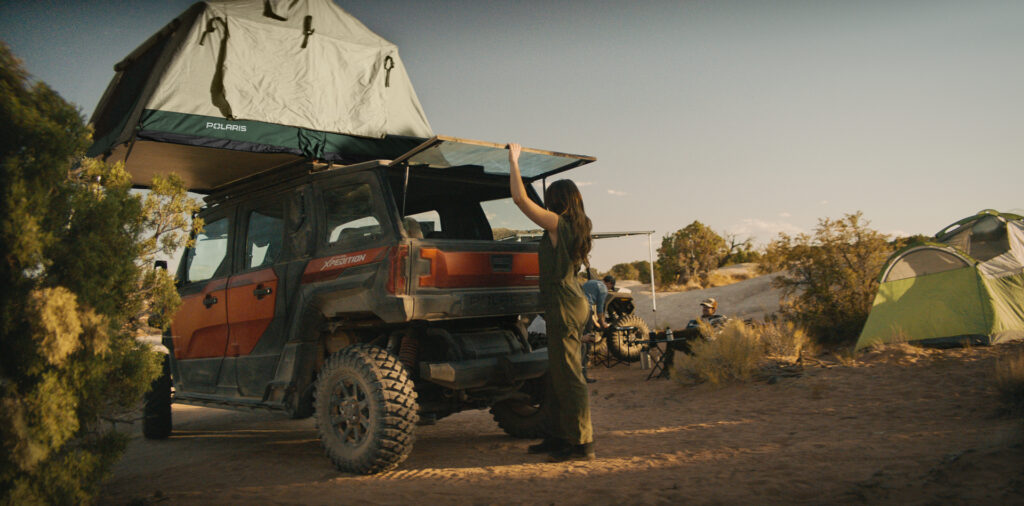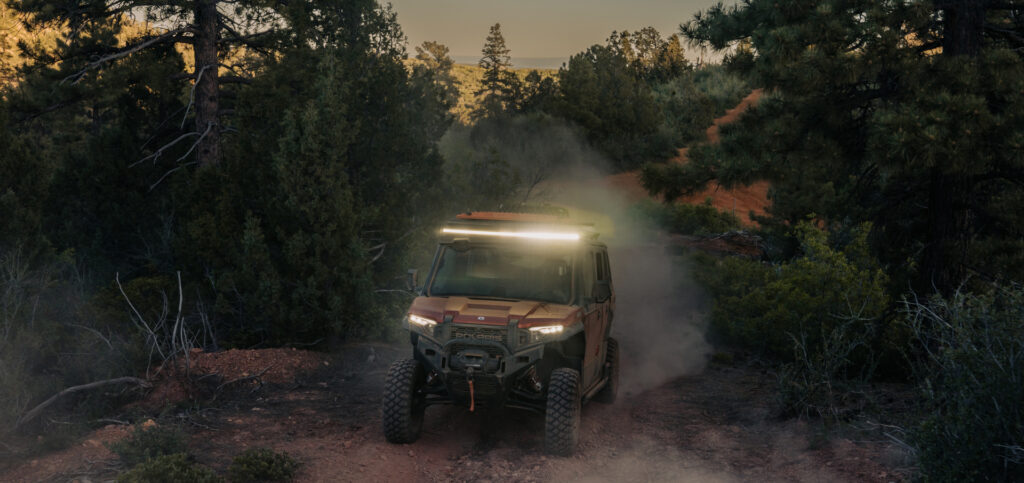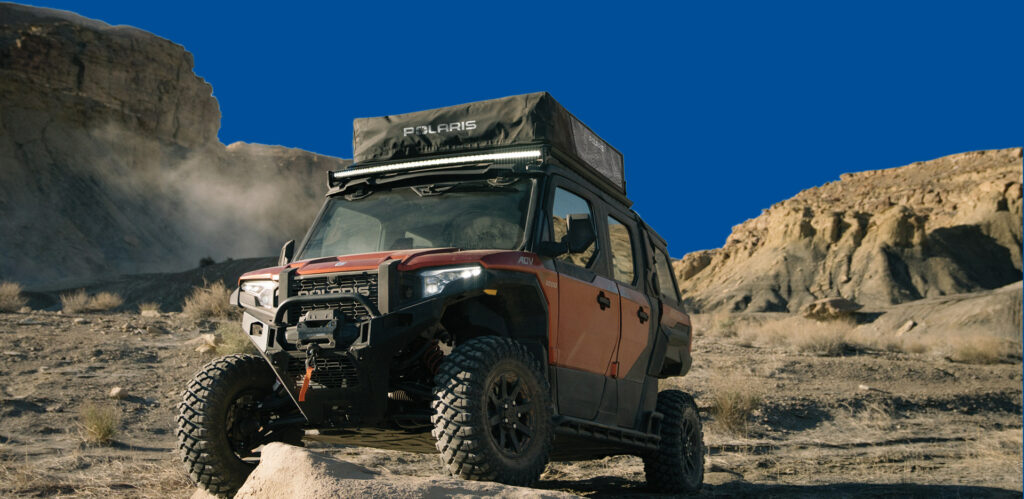 We touched on street legality up top, and as a footnote, on my recent ride through the Rockies on a Yamaha T7, I noticed most small mountain town traffic was made up of ATVs and UTVs. There is a growing list of states and towns that now allow UTVs, ATVs, and other OHV models to be used on public streets if they meet certain qualifications around registration, sound, safety, and lighting (turn signals, etc.). A growing aftermarket is now making OEM-level fitment accessories for UTVs to bring them to street-legal spec. The new Xpedition models seem a good fit for these locations, but buyers planning on commuting in an Xpedition (or any off-road vehicle) should check local laws as legality requirements can vary from place to place.
Polaris is taking pre-orders for the Xpedition machines now, with Ultimate and Northstar versions expected this summer and Premier trims slated for 2024.