A good tool is great to have, but a single tool that can do many things – and do them well – is even better. A new creation by accessory maker Rockworkx looks like it's a simple step that fits in a standard 2-inch trailer hitch, but some crafty engineering means it does much more.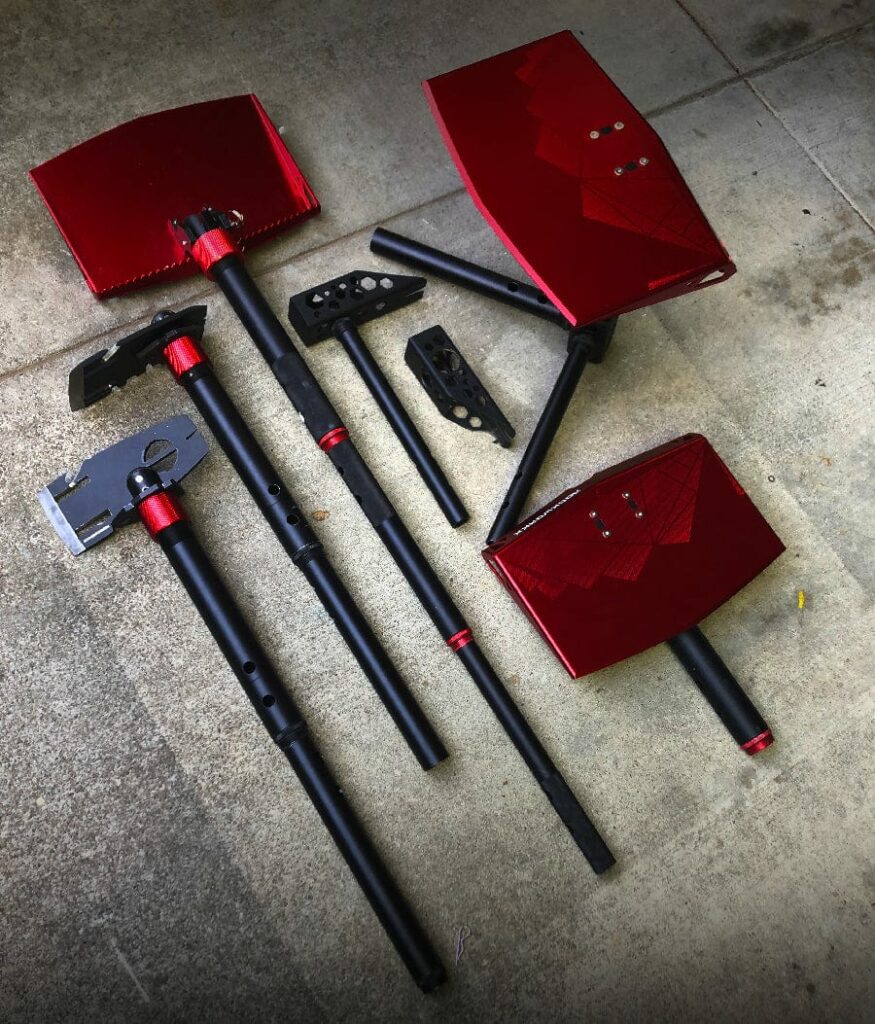 The $289 Tow Hitch Step Multi-Tool is available in various colors, and the tool kit cleverly folds in on itself and goes together to be as inconspicuous as possible while it's on your hitch. But get stuck out on the trail, and it quickly converts into a wide-blade shovel to start digging out your rig. Shovel won't cut through? The hoe or adze ax can probably make some headway, and at least you have options.
The handle section both expands for the shovel and hoe tools and can be made into smaller handles for the ax and hammer tools. The whole system features all-metal construction, and the ideas don't stop there either. The hammer tool head also features both SAE and metric socket cutouts to tighten things up. The hammer section of the tool kit also has a special fitting to tighten up the tool collar, so there's no slop when using any of the longer tools.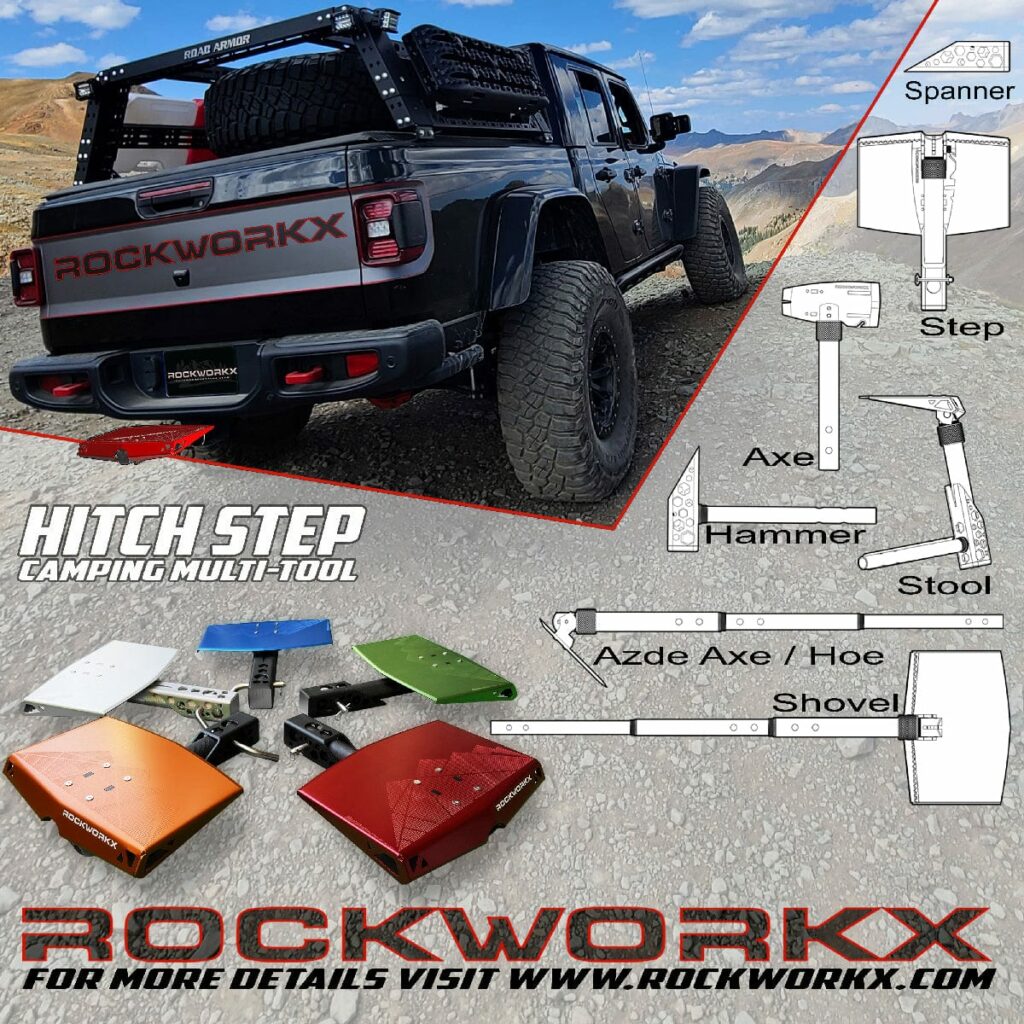 And when you finally get unstuck, it quickly becomes a stool so you can cool off without sitting in the dirt. It will also pull nails, measure fish, and would likely make an effective weapon if the local wildlife considers you for a meal.
The tool comes with a hitch pin and cotter clip, but we suggest a locking hitch pin so it doesn't wander away.