As always, Overland Expo West 2023 will gather overlanders from around the world for a weekend of community building, education, and more. While at the event, it's nearly impossible not to soak up some information, and you're guaranteed to learn something that will help you on your next journey from the amazing group of instructors that teach hundreds of courses over the weekend.
This year we're happy to welcome back some familiar faces, first-time instructors, and some very special guests that bring millions of miles of overland experience from around the globe. 
Patty Upton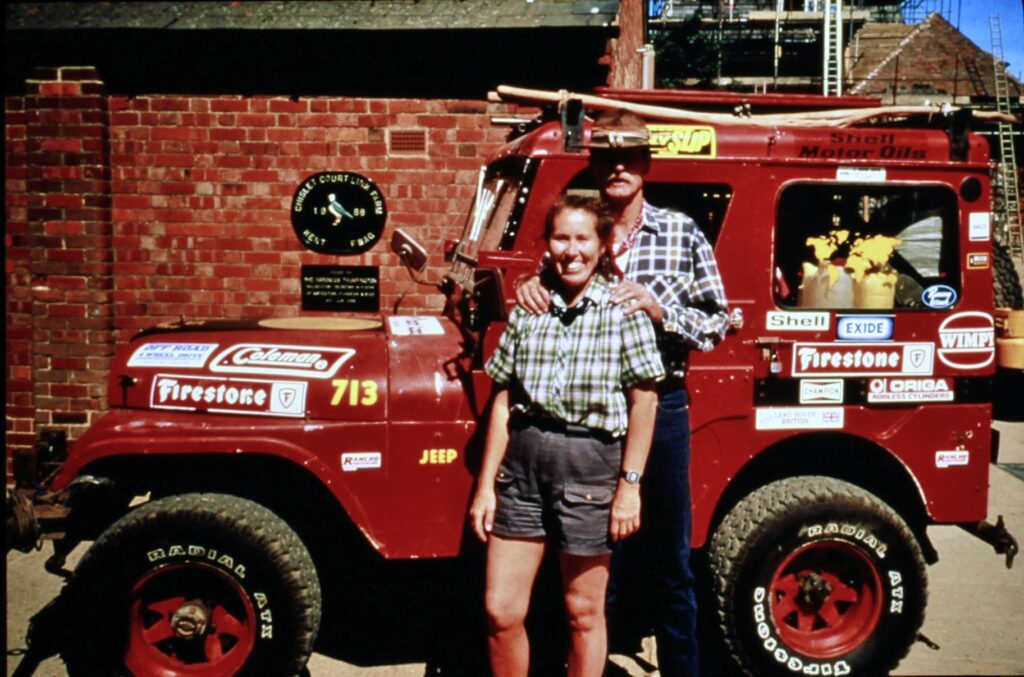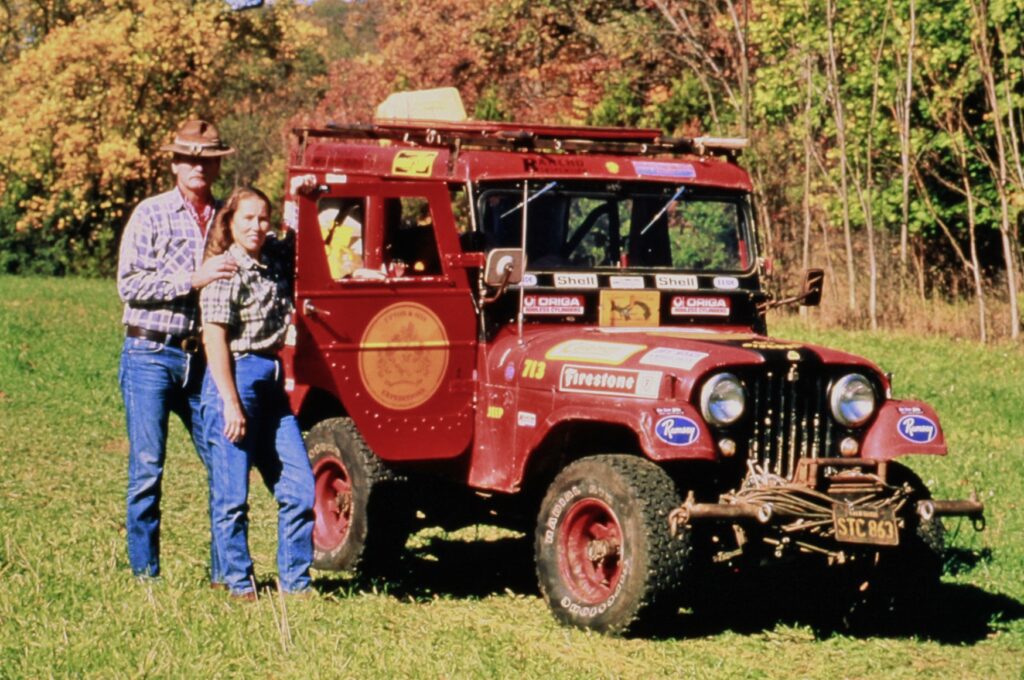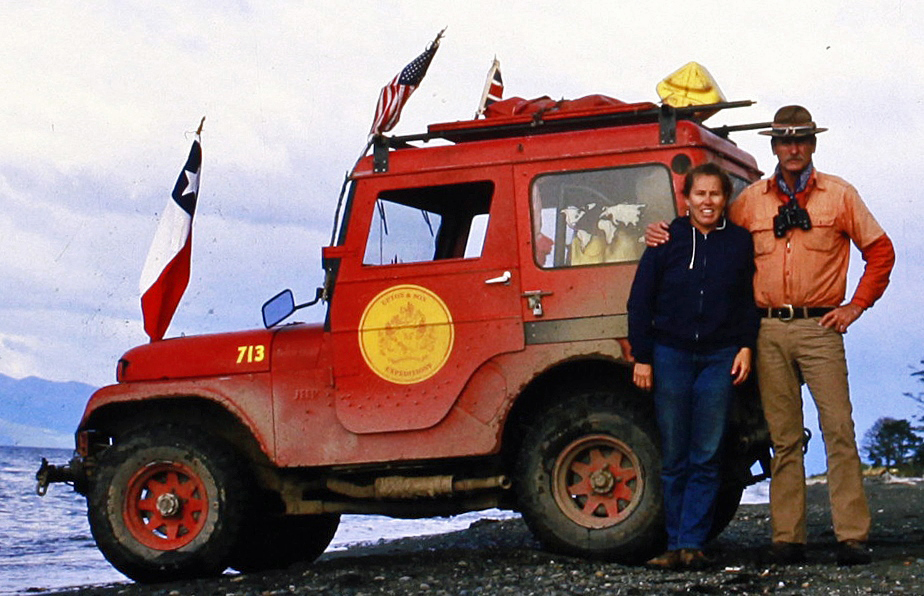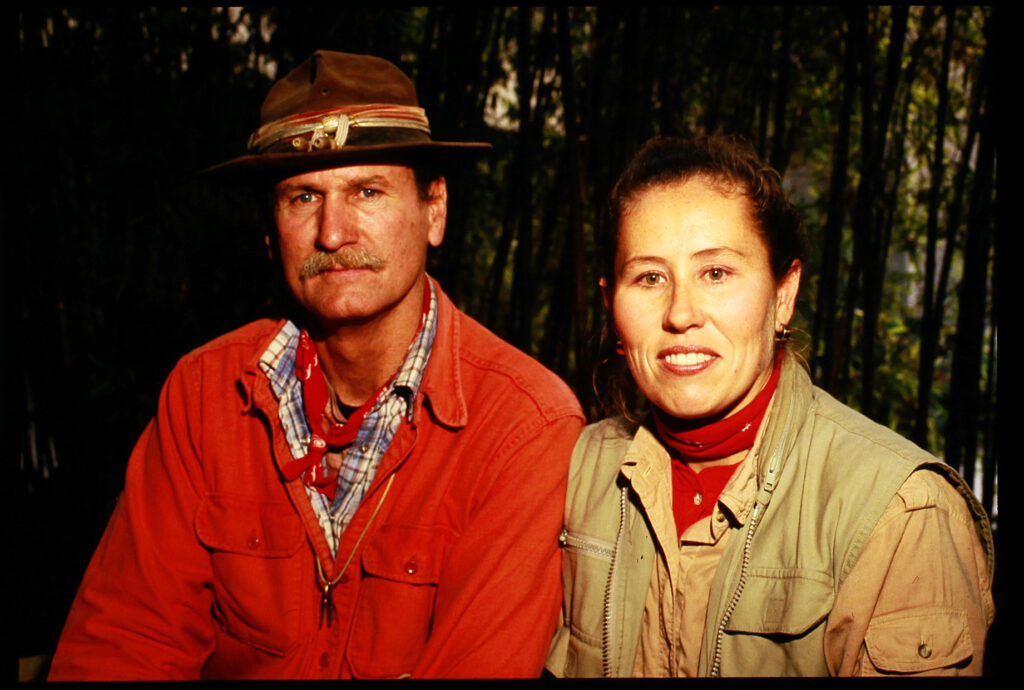 A bridge builder and a secretary, respectively, Loren and Patty Upton have lived their dream. Loren was a seeker of romantic high adventure, and his goal was to take one American-made vehicle around the world on a north/south course from one Arctic Ocean to the other. Sadly, Loren passed away in August 2022, and Patty is attempting to fulfill their goal to showcase their Guinness Book of Record Jeep. Patty was traveling before she was born, which may have influenced her lifelong pursuit of adventure. She has always been fascinated by maps, exotic places, and different cultures. After meeting Loren, she stepped through the Looking Glass and into the world of overland expeditions and a lifetime of adventure.
You can learn more about Loren and Patty here.
Andrew St. Pierre White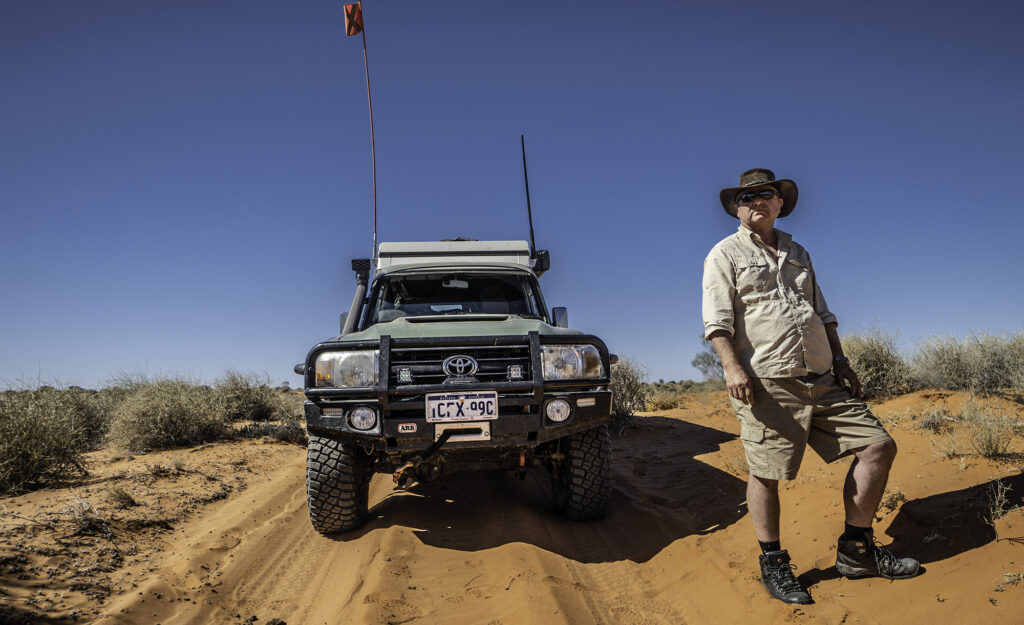 Arguably one of the most prolific off-road writers and television personalities Andrew St. Pierre White, will be joining us to share his wealth of overland-centric knowledge. For nearly 40 years, Andrew has been involved in off-road media, and he's truly a pioneer in the field. His book, The Complete Guide to Four-Wheel Drive, almost singlehandedly launched the 4×4 information industry in South Africa.
Don't miss your opportunity to learn from Andrew in his session, Seven Habits of Highly Effective Overlanders.
Dan Grec
Dan Grec has been to multiple Overland Expos, and we're happy to welcome him back. Dan has driven over 5,000 miles through Africa, ventured down the Pan-American Highway, and he's currently exploring Australia. He's also built a number of well-thought-out rigs for his journies.
Dan has also compiled the knowledge gained from his overland travels in his books; The Road Chose Me Volume 1 and 2. Don't miss his session, Wild Australia, on Sunday morning in the Around the World Pavilion.
The Howard Ladies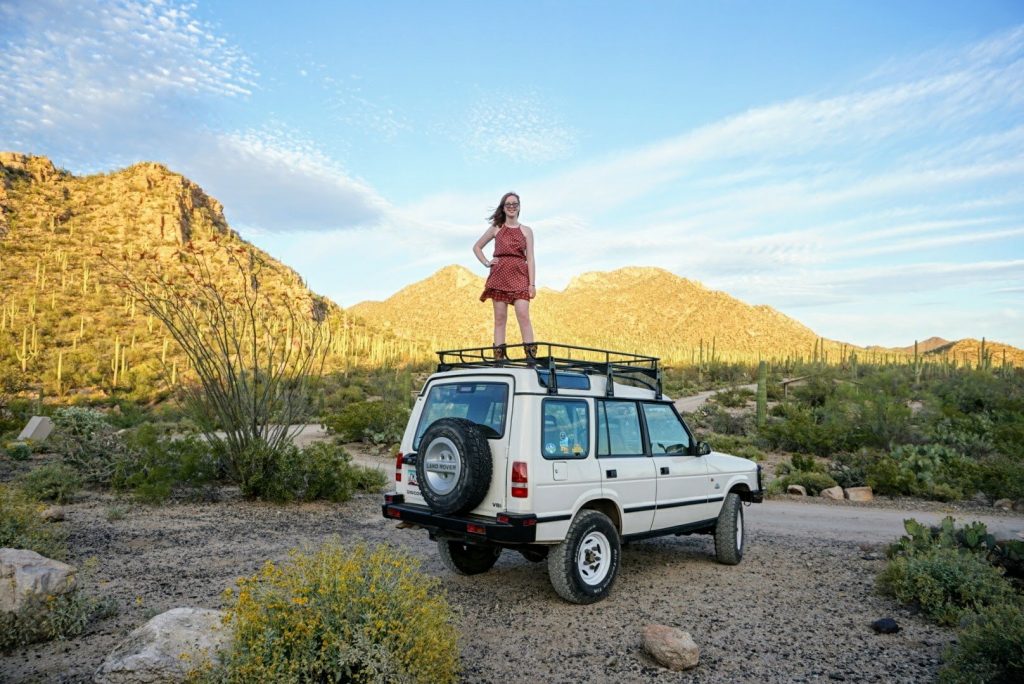 One thing we love about each Overland Expo is the chance to catch up with some familiar faces that we see year after year. That's 100% the case with the Howard ladies, Kelly and Grace. This mother-daughter duo is back once again, and they'll be hosting sessions on automotive terminology, geology, automotive maintenance, and more. You can read all about these Overland Expo regulars in their Instructor Spotlight. 
Lavinya Scholl and Oliver Gamblin
Moto Adventurist Lavinya and Oliver will be joining us to share their experience as the youngest pair to circumnavigate the globe by motorcycle. So far, they've traveled over 20,000 miles through a portion of Europe, western Africa, and most of South America. This inspiring couple of adventures not only put down the miles but also post updates three times a week on their YouTube channel. Be sure to check out their sessions to learn about their trip.
Kinga Tanajewska
If you're curious about what it's like to spend years exploring the world via motorcycle, then you don't want to miss Kinga's Ask Me Anything on Saturday. Needless to say that over the last seven years Kinga has encountered just about every scenario you can imagine, including running into some of the Overland Expo crew.
Additional Training Opportunities
This year Overland Expo is also expanding first aid offerings, including Medicine in the Wild: Improvised First Aid, Holistic & Natural Medicine on the Road, a 2-hour Stop the Bleed Class, and a super hands-on 2-hour class on Sunday. And, of course, K9 First Aid for Adventurous Dogs.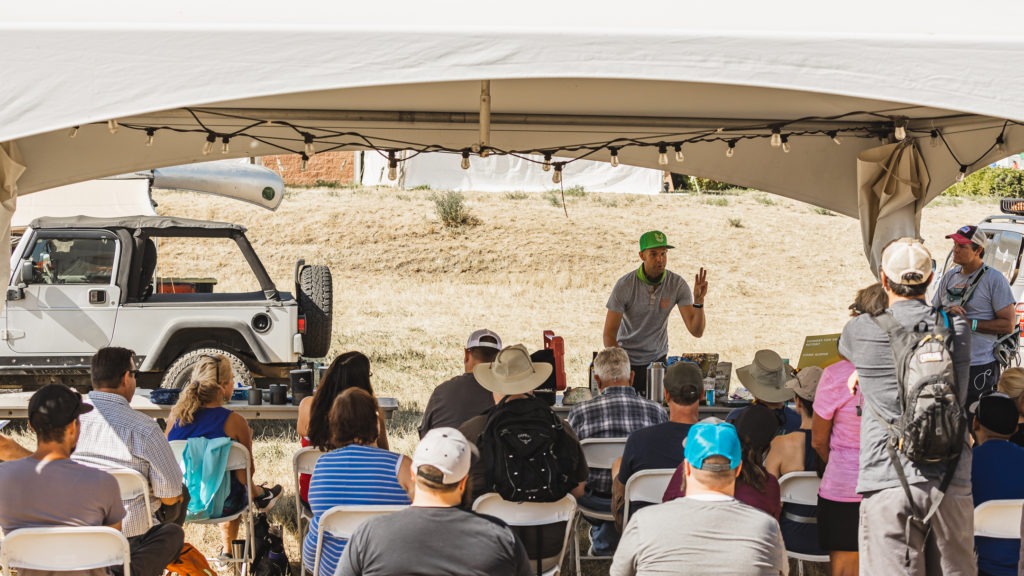 Swing by the new Backcountry & Culinary Skills Pavilion. In addition to Chef Corso's sessions, which are always attendee favorites, we'll have Trail Tacos and Gas Station Gourmet and an Espresso on the Go Go class.
The new Creator Area that's adjacent to the Showcase & DIY Area is where you'll find content creators like @lifestyleoverland, @drivetheglobe, Kinga Tanajewska, Lavi & Ollie, Dan Grec, and more. Be sure to swing by to get some tips on recording your own journeys from the pros.
If you're looking to make your overlanding profitable, or at least put a little gas in the tank, the new Business of Overlanding" classes are not to be missed. These sessions will cover content licensing, sponsorship and endorsement education, and an overland brand incubator session.
We hope to see you at Overland Expo West 2023 in a couple of weeks. You can check out more of the sessions, parties, and more at the schedule linked below.