Italian manufacturer and distributor of high-performance, 100% battery-powered motorcycles, Energica Motor Company, announced the launch of its newest electric motorcycle, the Energica Experia. Built for comfort and endurance, the Experia promises petroleum-adverse adventurers the longest range of any electric motorcycle on the market.
Experia is the fourth e-motorcycle based on the company's Italian racing heritage. Promising the thrills of a sportbike and the comfort of a traditional touring bike, Energica designed the Experia on an all-new platform with a new frame, steering components, fairing, and more to deliver long-distance comfort.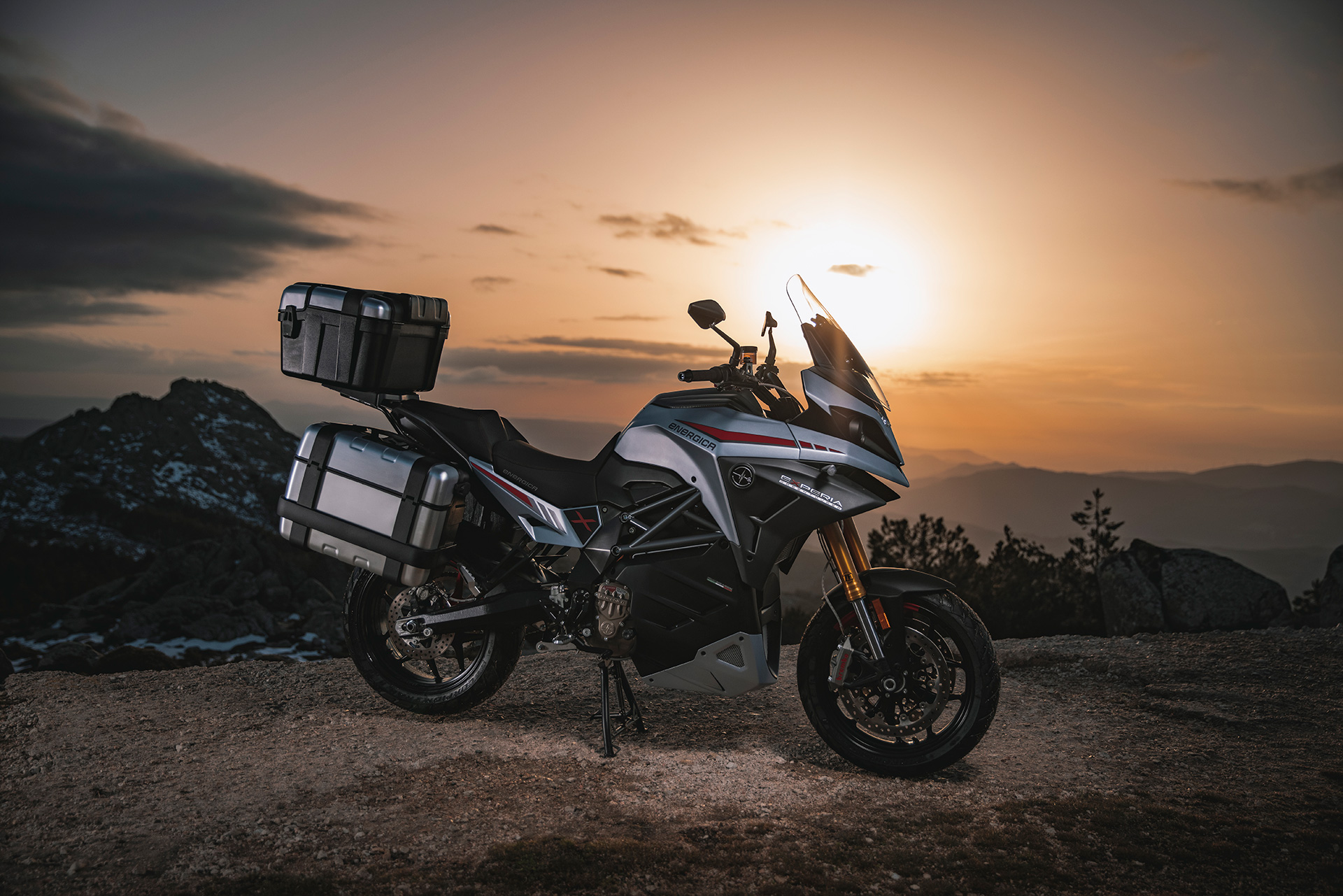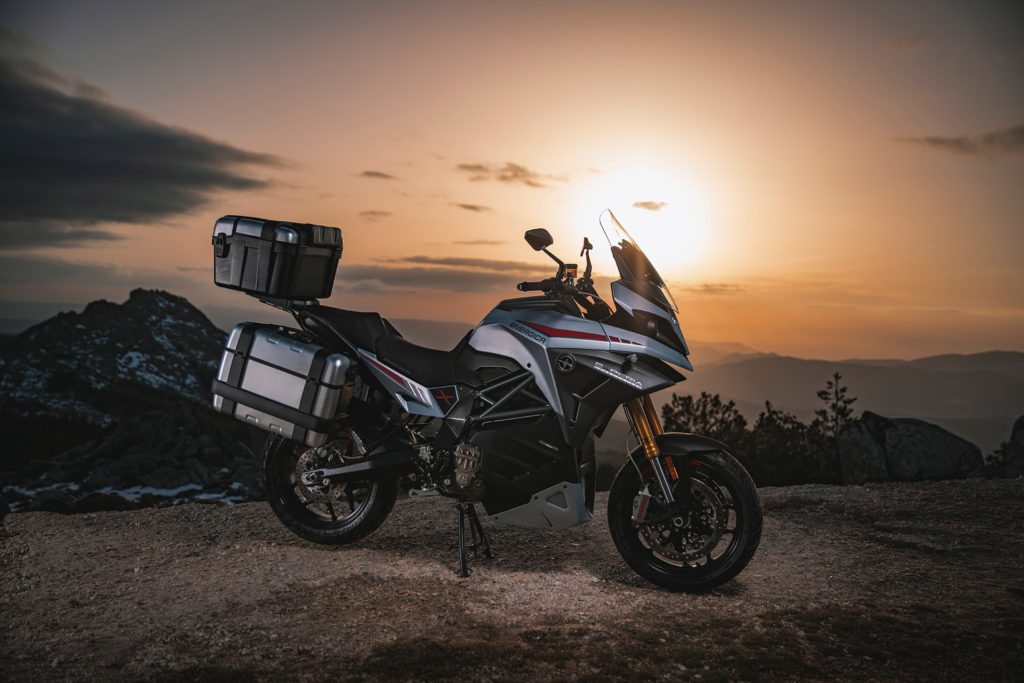 The Experia lays claim to the longest-range electric motorcycle on the market. With a promise of 261 city miles or 130 highway miles, Experia also boasts the fastest charging time. The 22.5 kWh battery can be charged to 80% in just 40 minutes at a Level 3/DC Fast Charger.
To counter the additional bulk and weight required to deliver all those miles of riding, the battery, motor, and frame have been fully redesigned from previous Energica models. The new internal Rechargeable Energy Storage System geometry increases capacity and provides a lower center of gravity for slow-speed maneuvering. The aerodynamic fairing maximizes weather and wind protection, in addition to range. And the motor is smaller and 22 pounds lighter than other Energica models.
The result is what Energica calls a "Green Tourer," promising comfort, the longest travel distance between charging sessions, and the fastest charging of all-electric motorcycles on the road today. "We melded high-tech electric mobility with the roaming spirit of the motorcycle traveler," said Giampiero Testoni, CTO of Energica Motor Company. "The intention was to create the first electric motorcycle created specifically for long-distance bike lovers. "
The Energica Experia wants to satisfy your wanderlust and will include hard-side panniers and a top case with a total capacity of 112 liters. The bike has traction control, eABS, and seven ride modes that include Eco, Urban, Rain, and Sport. Other adventure-ready features include heated grips and USB ports on the dash and in a waterproof, lockable storage compartment.
If you're eager to get your hands on one, pricing begins at $25,880 and will be available in autumn 2022. Experia is currently in manufacturing and is expected to be delivered to dealers in the U.S. by this fall.