Silverton, Colorado-based Sasquatch Expedition Campers just launched their newest adventure trailer, The Smuggler – a compact, pull-behind expedition trailer with loads of interior and exterior storage, a full kitchen, and fitments for a rooftop tent.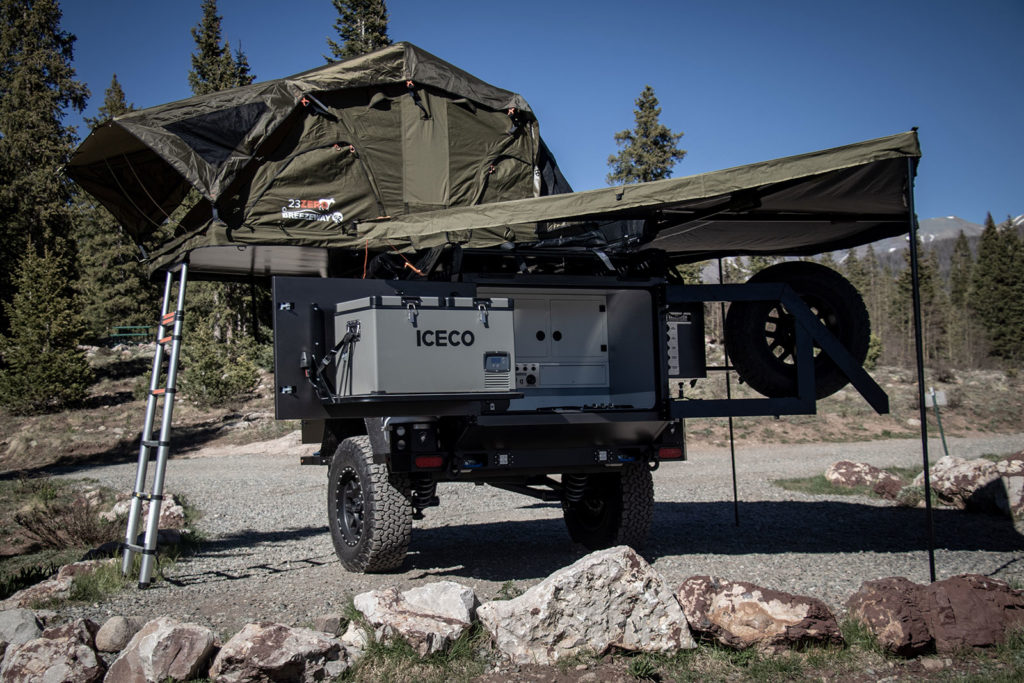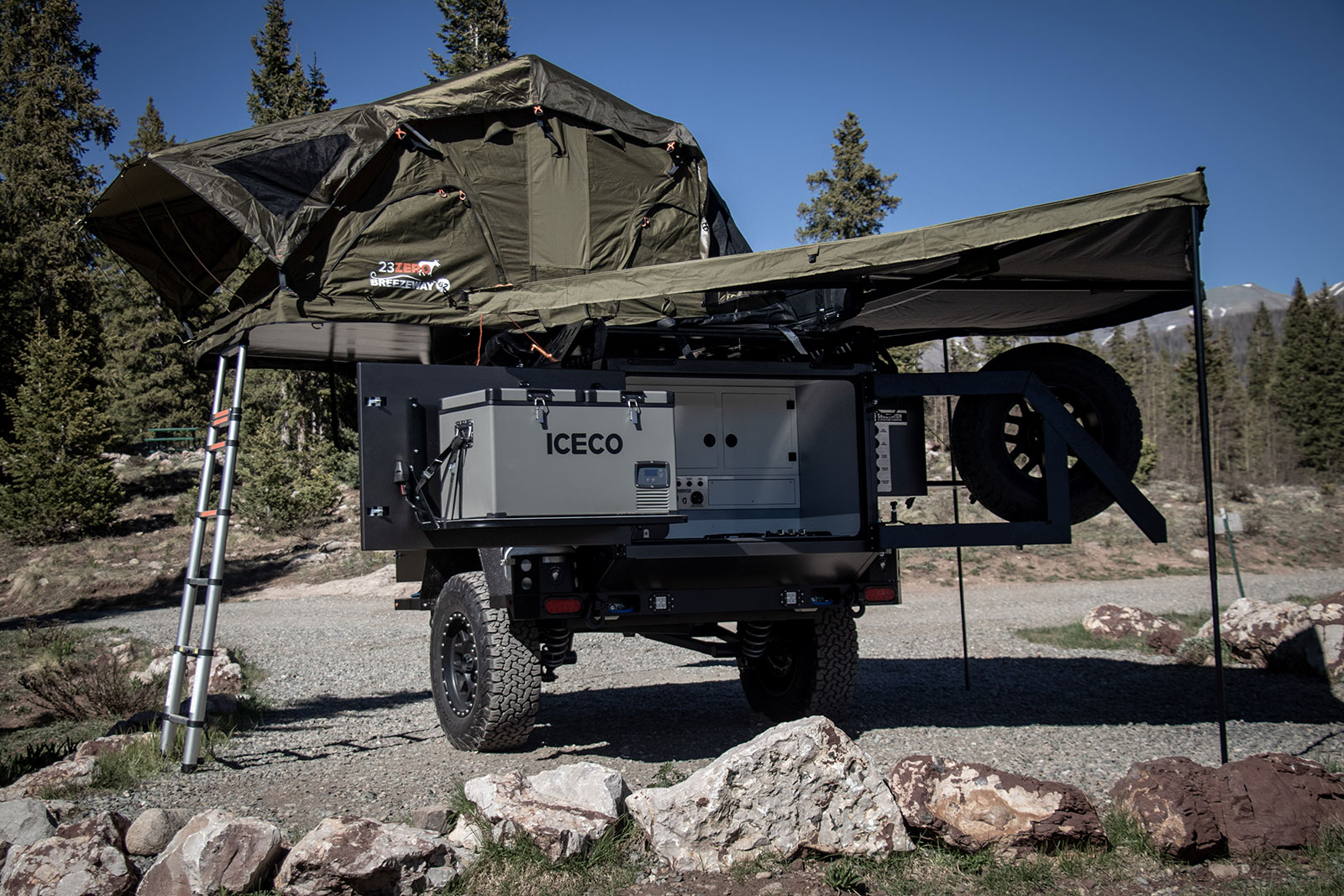 The Smuggler Series was designed for off-grid explorers who are looking to travel deep into the backcountry and not leave any adventure gear behind. The interior and exterior storage capacity of The Smuggler allows owners to free up room (and extra weight) in their vehicles so they can drop their trailer as a basecamp and explore the backcountry further without being weighed down.
"The public reaction to our Smuggler launch so far has been overwhelmingly supportive and positive," says Kass Kremer, co-founder of Sasquatch Expedition Campers. "We wanted to make a rugged, expedition camper that gave people the confidence to journey into the backcountry, and I believe the Smuggler really hit the mark. Its storage versatility and capacity allow you to bring anything you want along the way – bikes, climbing gear, snowshoes, you name it. We're really proud of the attention to details in our designs and are excited to bring this new product to market."
The Smuggler Exterior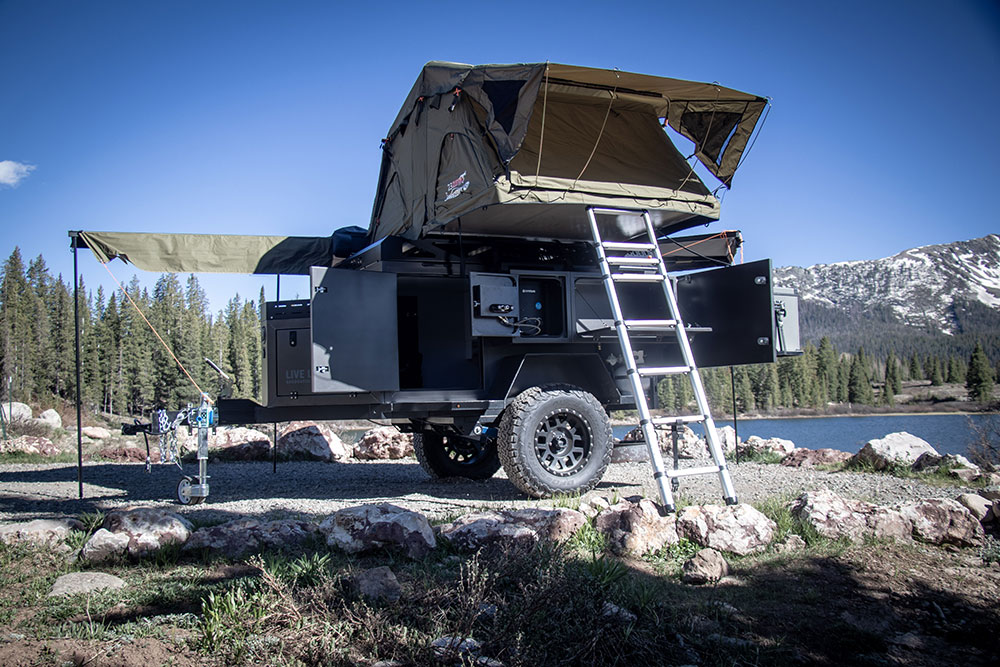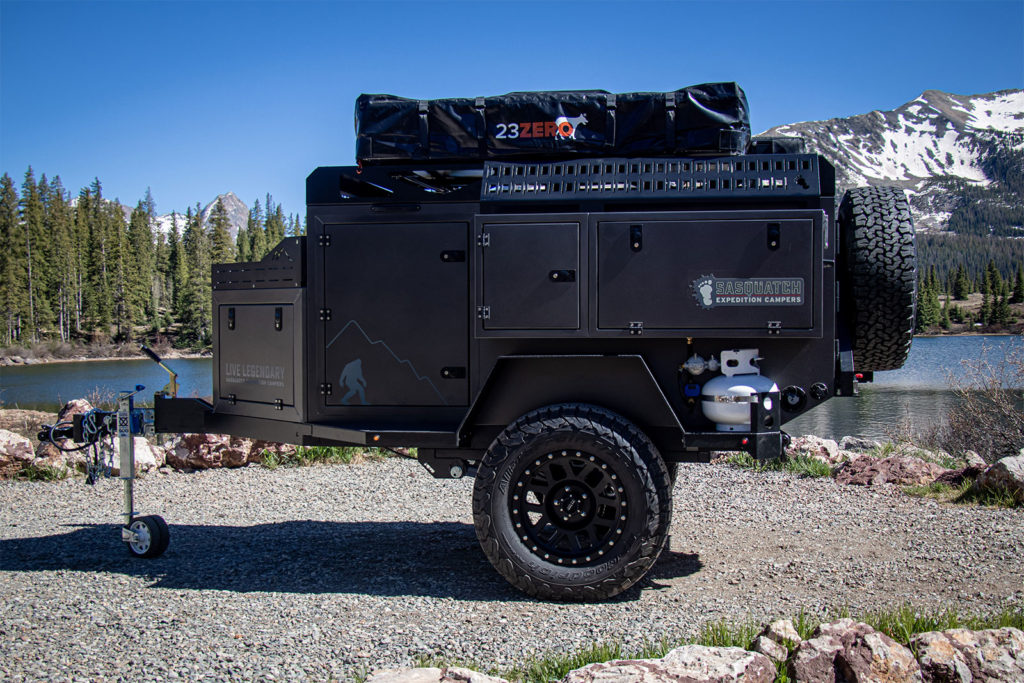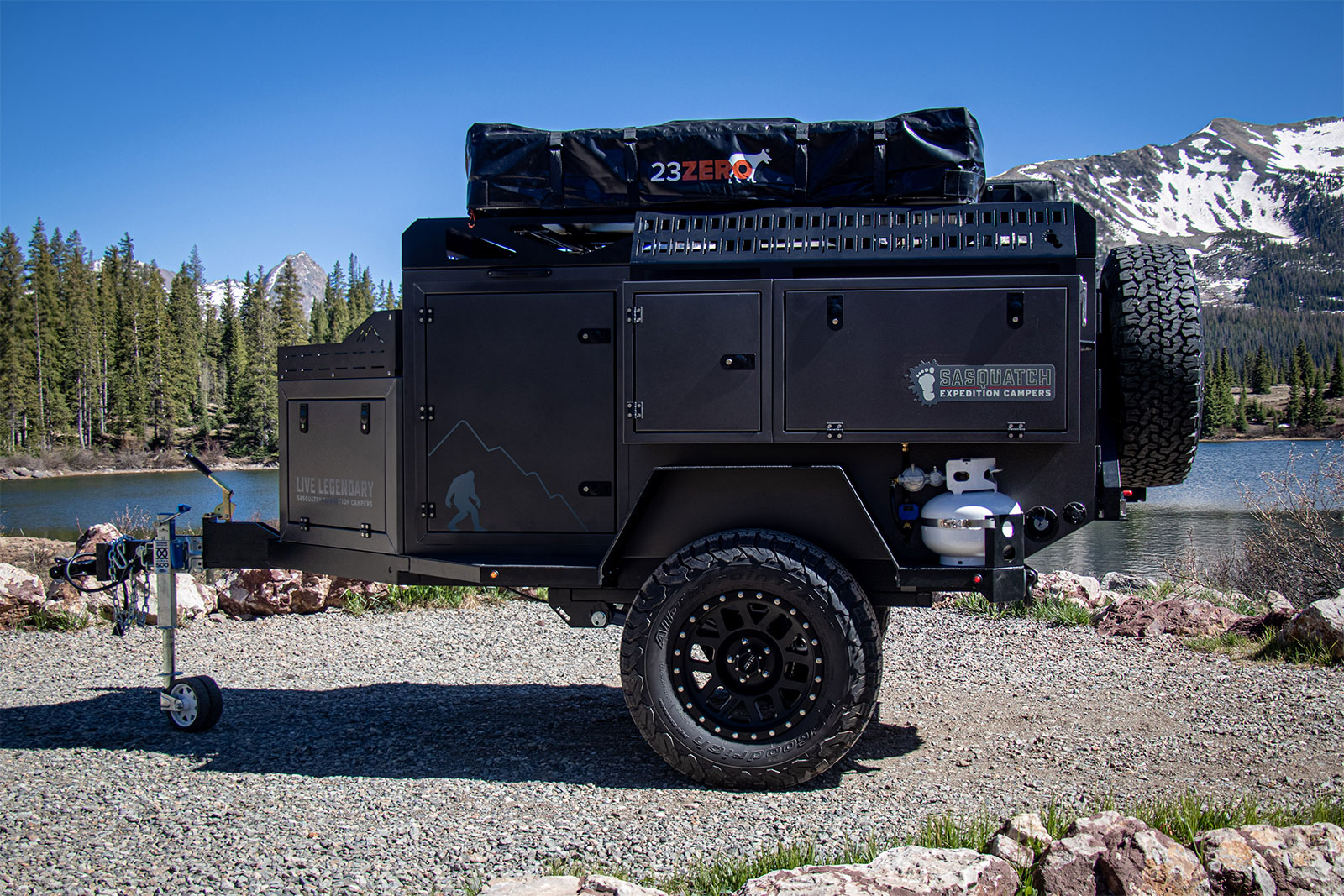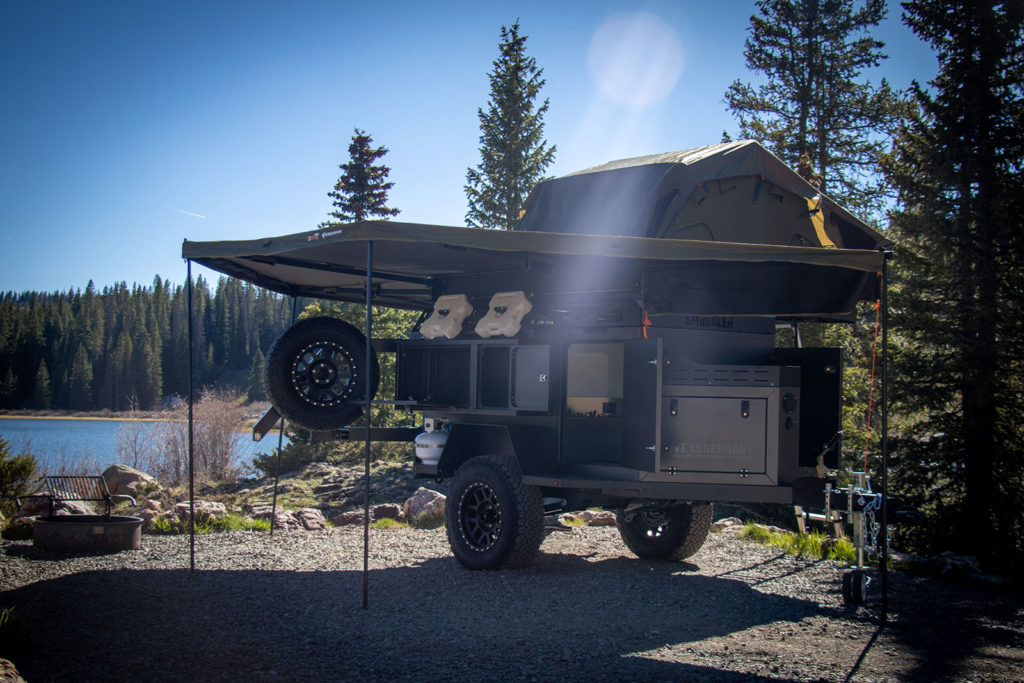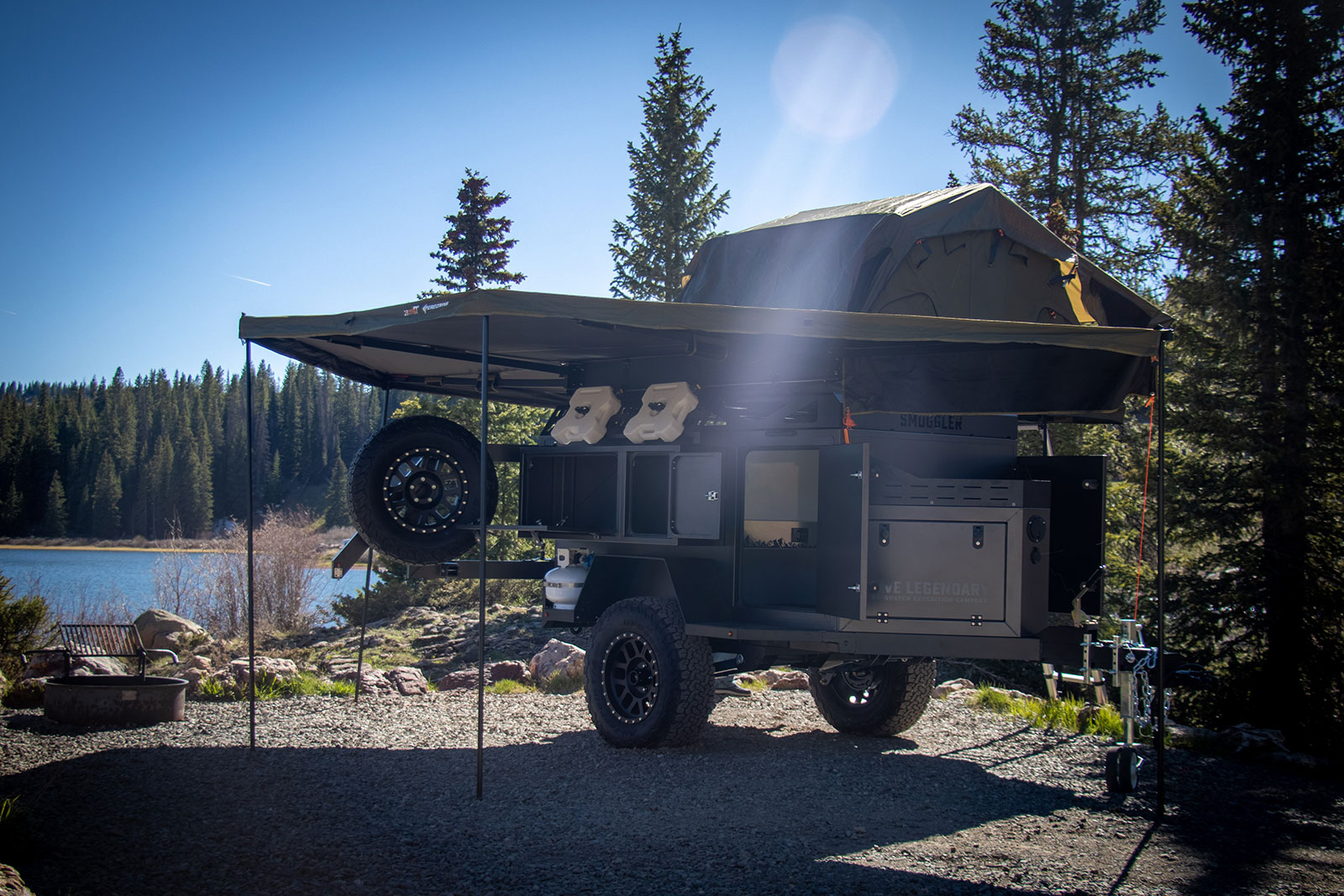 The exterior of The Smuggler features access to an incredible amount of storage including four custom aluminum side boxes with independently-controlled LED lighting, weatherstripping and sealed compression latches. The owner has the option of adding adjustable shelving for the side boxes as well. Interior cargo access doors on both sides of the trailer offer easy access to your gear. The top of the trailer features fitments for many types of rooftop tents, as well as custom-designed aluminum roof rack with four "T" track crossbars, with added storage capability underneath. An optional expedition rack system can be added to the roof to hold Roto-pax and recovery gear. Owners also have the option to add "The Squatch Box" a storage box that fits under the roof rack to hold solar panels and camp tables.
The Smuggler Interior and Kitchen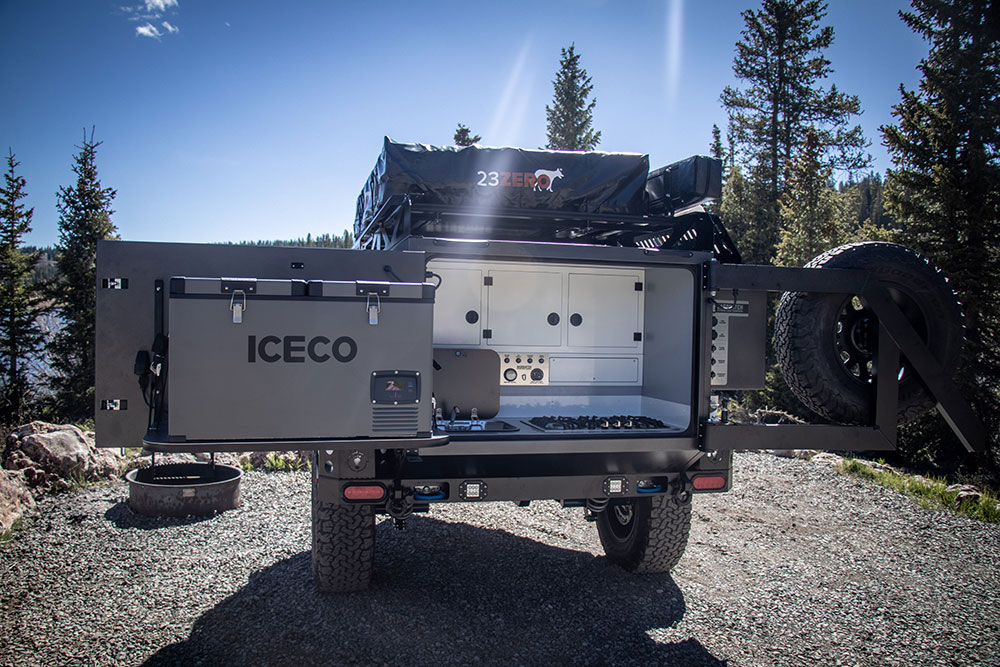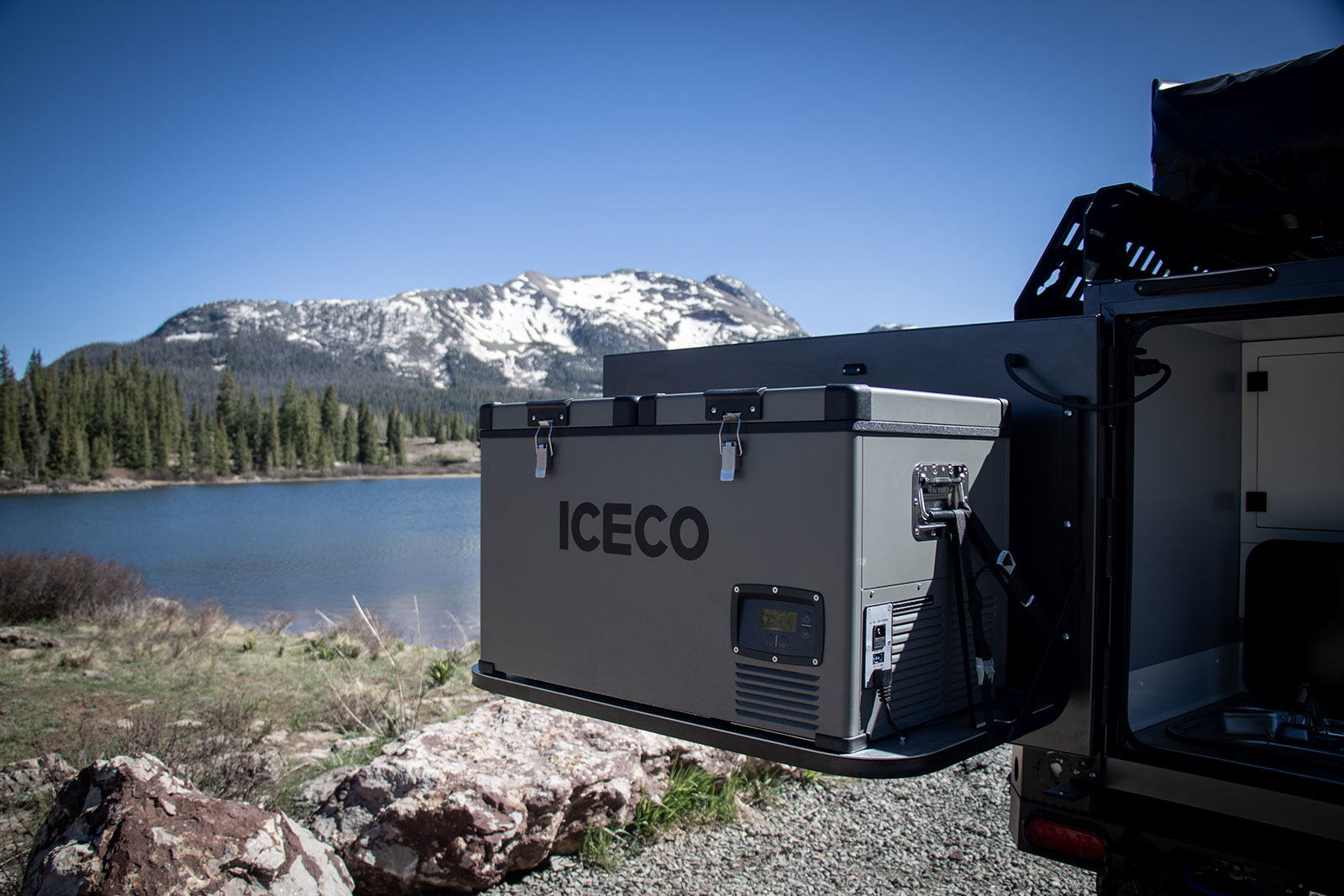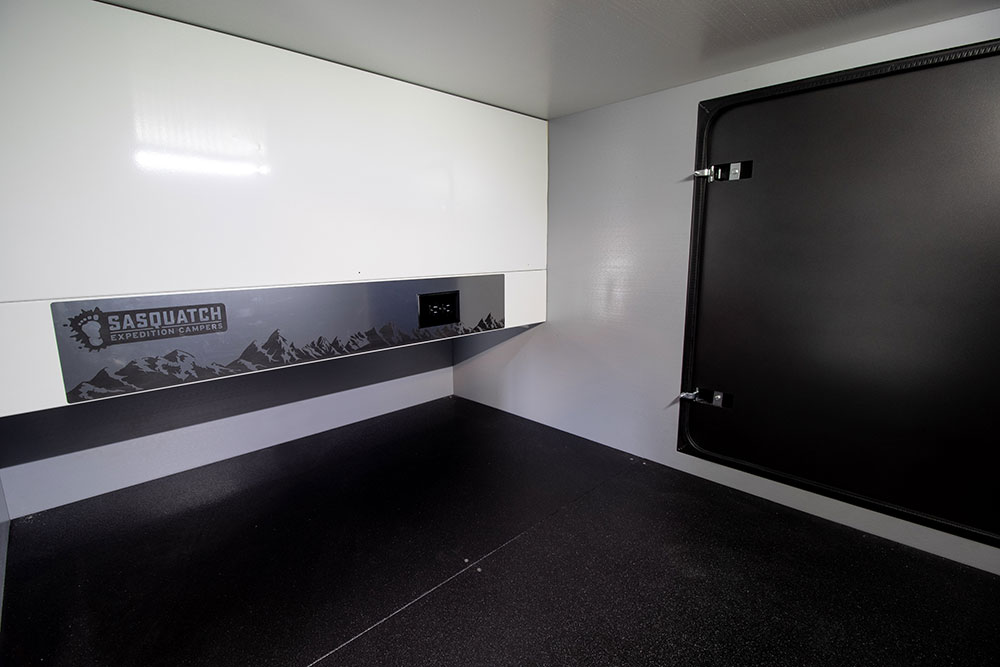 The interior cargo storage on The Smuggler boasts a whopping 52-feet, 3-inches of storage capability as well as access to USB, 12V, and AC power outlets. Interior lighting is handled by an internal LED floodlight and two LED lights above each access door. The wall and ceiling are lined with ACRE – a sustainable, water-resistant wood alternative that won't split, rot, or crack.
The kitchen of The Smuggler features a door-mounted refrigerator that swings out of the way to access your cooking gear and cooktop. The kitchen has on-demand hot water via a 36-gallon on board water tank, a Furrion 3-burner propane cooktop, a stainless steel sink and countertop. You can access a GFCI -protected 120V outlet and 12V and USB from the rear of The Smuggler
Sasquatch Expedition Campers The Smuggler
The Smuggler Series launched in June 2022 and incorporates an advanced, in-house designed coil-over suspension system and low center-of-gravity water tank to keep users safe and in control of their journeys. Sasquatch Campers are also some of the lightest expedition campers on the market as each is designed with an aluminum frame and cab, giving explorers more control navigating difficult terrain. The Smuggler starts at $32,450.00. Learn more about the Smuggler at https://sasquatch-campers.com/smuggler.
As part of their launch, Sasquatch Expedition Campers is raffling off a 2022 Smuggler to raise proceeds for the families and children of Southwest Colorado. One lucky winner will be announced on October 15th and tickets can be purchased by https://go.rallyup.com/silverton-raffle. You need not be present to win.