To get most out of attending Overland Expo, the Overland Experience Package is the way to go. You'll have access to hundreds of vendors and their industry-leading products, but you'll also get top-notch training, hands-on skills practice, and the opportunity to learn from some of the most seasoned overland travel professionals in the business.
The Overland Experience pass is also your VIP access to the Overland Expo welcome party, happy hours, and premium education opportunities of Overland Expo programming. Passes will sell out so get yours today.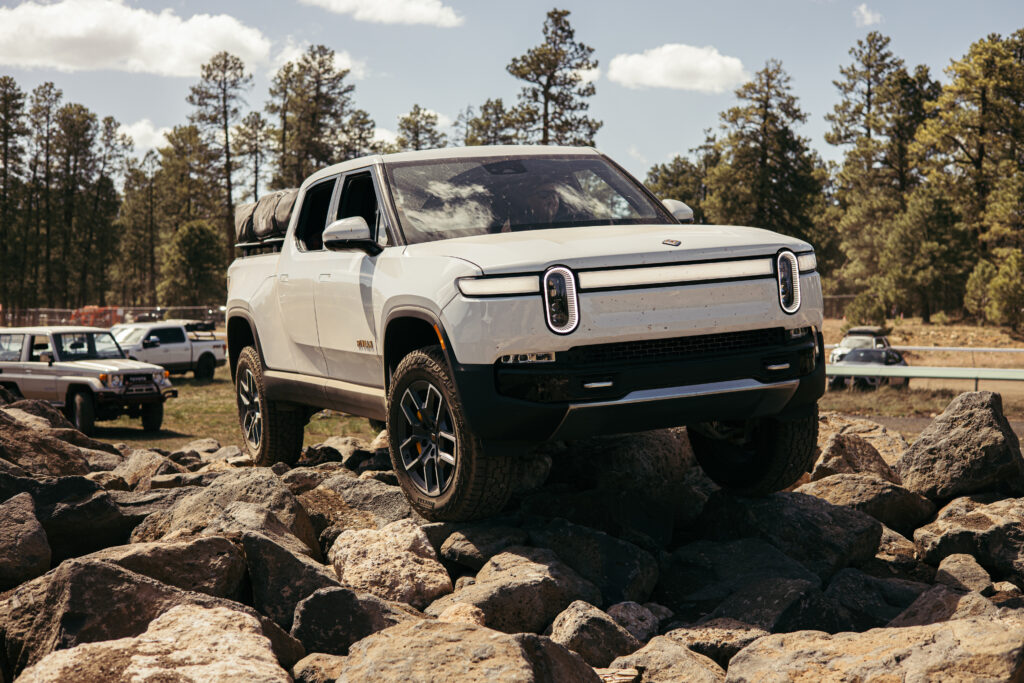 World-Class Training from Overland and Expeditionary Experts
With the Overland Experience Package, you'll have access to the best trainers on off-pavement travel in the world, regardless if you're looking to adventure on two wheels or four. Overland Expo's trainers, led by Director of Training Chris Walker, have millions of miles and countless hours behind the wheel between them. The Overland Expo training crew uses their years of practical driving experience, expertise in engineering, military training, applied sciences, and more to craft a learning environment like no other. You can learn all about Overland Expo's vehicle trainers here.
Off-road driving courses, available to Overland Experience pass holders, cover proper winch use, rollover recovery, differential lockers, vehicle guidance, and a host of other topics. For 2023, training director Chris Walker says there will be additional emphasis on courses dedicated to female enthusiasts.
Based on feedback from both Expo attendees and event instructor, Walker said there would be additional opportunities for attendance at "women-only classes" with specialized instruction from female instructors that Walker called "some of the most experienced instructors in the world," including Nena Barlow, Shelby Hall, Kristle Slason, Sarah Batten and others. "It's a chance to get instruction from experts most drivers never get exposure to," Walker said.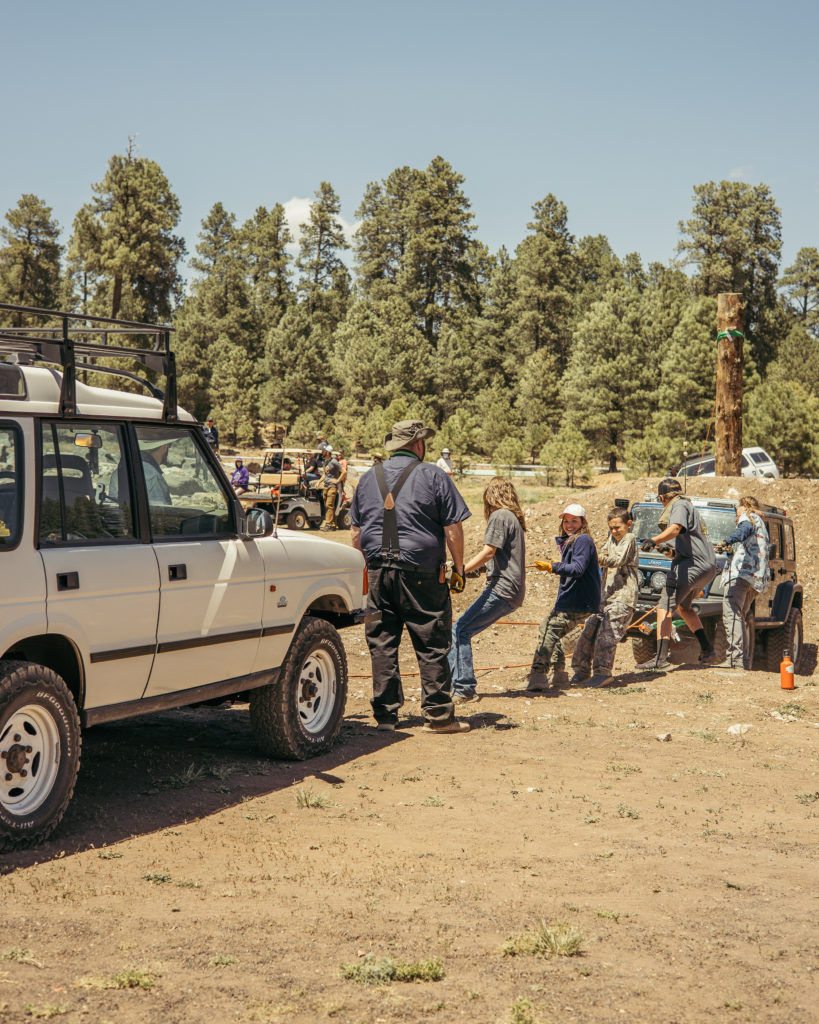 Women-only courses include off-road technical driving skills, out-of-vehicle guidance over technical terrain, manual transmission tips and tricks, utilizing traction control and using differential lockers, and more. Walker said the real value of an Experience Package is the exposure to professionals who can give vehicle owners instruction far above and beyond what they will typically find online or from membership in a local club.
The level of the workshops at Overland Expo that Experience Package buyers receive would cost many hundreds if not thousands of dollars if taken privately. "The price point of the Experience pass is so, so much cheaper than a custom, one-on-one training session," Walker told The Compass. "You're talking about paying over $1,000 per day for even one of these instructors' classes" if you were to take a private course, Walker said.
Off-Road Courses that Match Real-World Challenges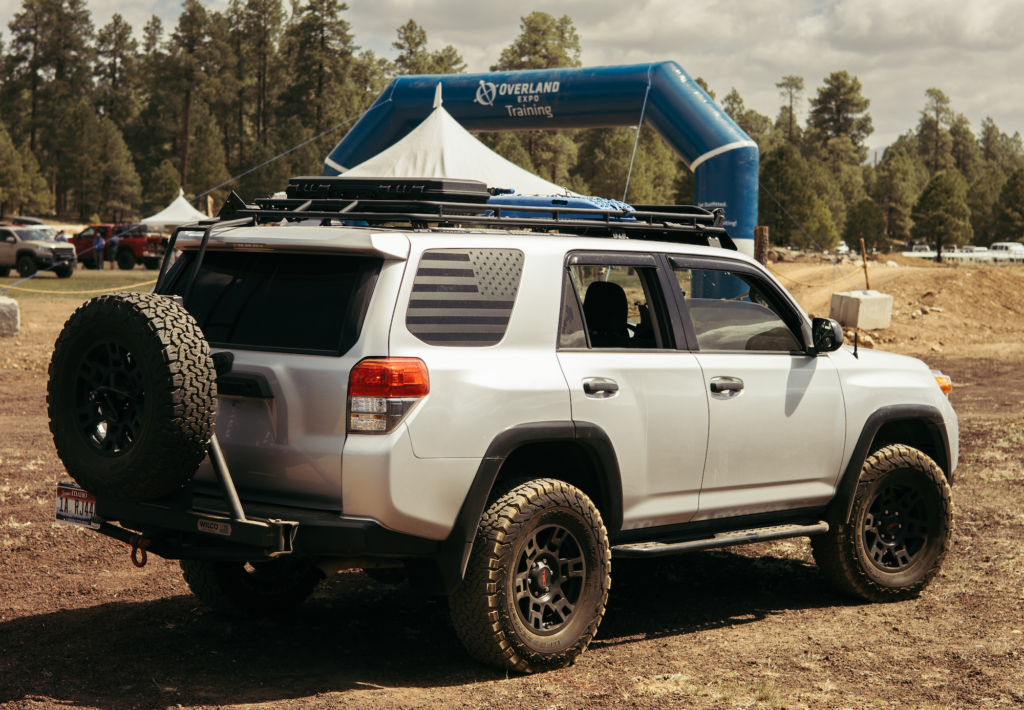 The Overland Expo course builders collaborate with the Overland Expo teams to ensure the driving and riding courses provide a challenging, safe, and fun environment. The build team strives to bring new challenges and unique courses to each event, so no two Overland Experiences are exactly the same. "The build teams work to provide real-life situations with features where drivers can learn the skills to drive their vehicle, recover their vehicle, fix their vehicle and explore terrain that is relatable to what they will find when they go on their journey," Walker said.
The courses are "repeatable" according to Walker, so that each course participant gets a custom-level training session experience. "We don't teach a script, we teach the group in the training session and their specific questions," Walker said. Courses cover vehicle dynamics, learning about your vehicle's ultimate capabilities, trailering, securing loads, site setup, winch use, water crossings and more. There's a special "recovery challenge" event on Sunday that will require a group effort to rescue a disabled rig. Walker called it "one of the big highlights" of the weekend that's only open to Overland Experience pass holders.
On these expertly engineered driving courses, you'll conquer real-world obstacles with coaching and assistance from Overland Expo's instructors. After participating in the Overland Experience, you'll be prepared to free your mud-bogged bike or high-centered truck and continue with your adventures.
Technology, Expedition Planning & Overland Destinations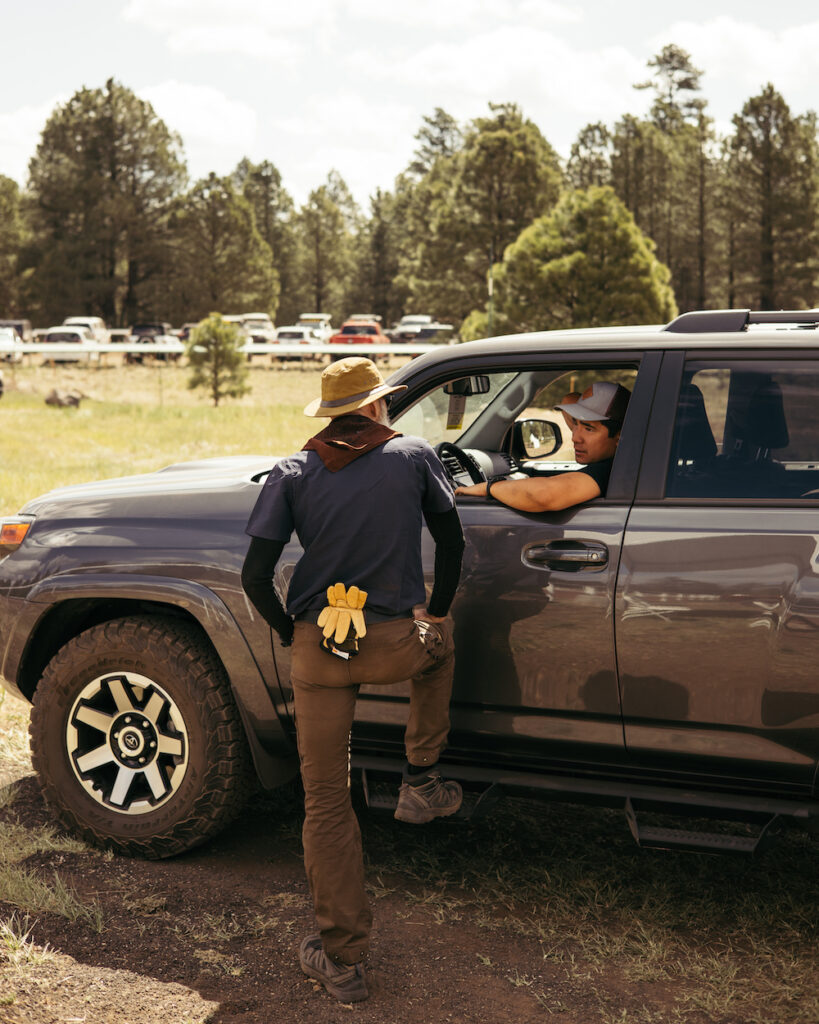 Overland Expo brings together experts in the fields of technology, expedition planning, adventure travel, and various overland destinations like no other event. The best part? These experts are there to teach your courses, interact during round table discussions, and help you gain the skills to plan your future adventures. No matter if you're looking for the most up-to-date information on off-grid communication, how to handle a tense border crossing, or how to finance full-time travel, Overland Expo has instructors who can give you the knowledge and skills you need.
Walker said that the courses are arranged with more basic and foundational courses early in the day with more advanced and more technical sessions towards the afternoon, but that anyone can learn from any of the courses since the instructors pay attention to questions and the skill levels of course participants.
The exclusive education schedule for Overland Experience attendees is released a few weeks prior to each event.
Additional Benefits of the Overland Experience Package
Along with world-class trainers, unique driving courses, and a diverse selection of classes, the Overland Experience package offers a number of premium VIP benefits.
At Check-In, you are greeted with a unique attendee bag that is exclusively for Overland Experience attendees, a customized schedule of courses and sessions that are only open to Overland Experience pass holders, and a boat-load of swag from Overland Expo exhibitors.
Overland Experience attendees have their own campground area that is closer to the event with easier access to classes, roundtables, and amenities such as food and showers. The Overland Experience camping area is strategically placed to create simple and easy access to the training area.
Enjoy your evenings at the bar spending your complimentary drink tickets, or winding down in camp with other like-minded overland enthusiasts.
The Best Gathering of the Overland Community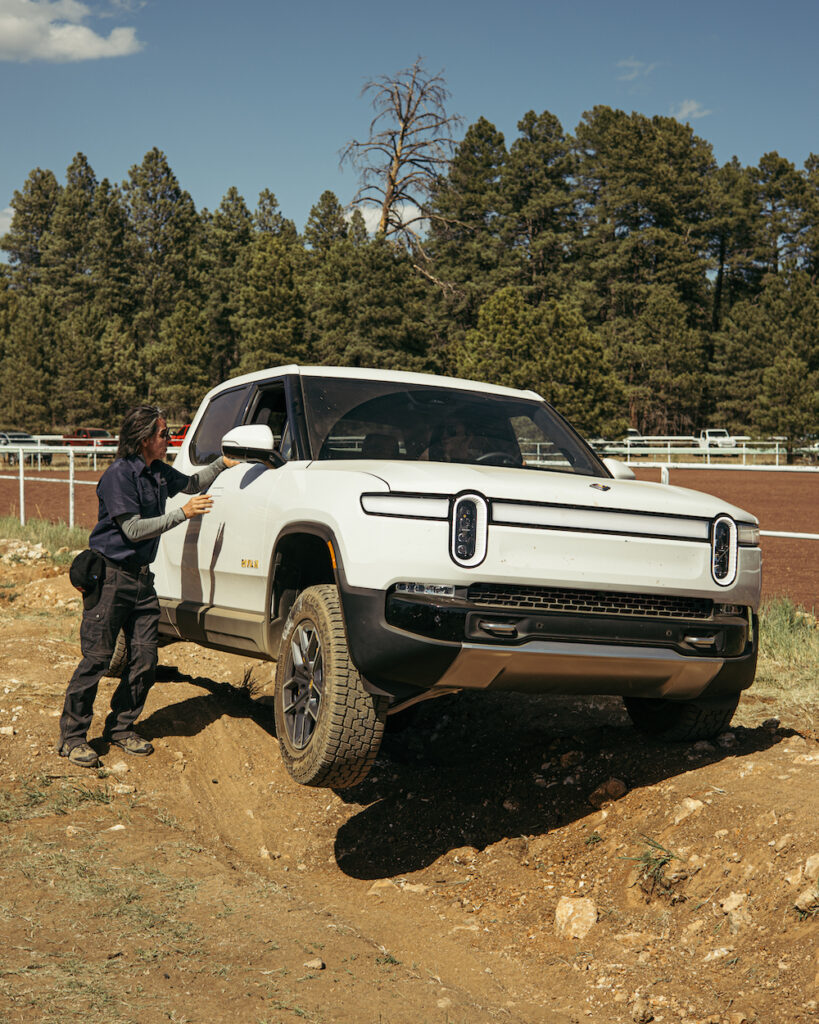 Solo world travelers, expedition leaders, and weekend warriors all come together to make Overland Expo one of the world's most unique and inspiring events available. You can check out the newest gear, see incredible adventure vehicles of every shape and size, and meet fellow overlanders from all across the globe.
No matter if you're a seasoned overland traveler or just curious about what the overland community has to offer, there is no better place to get inspired, educated, and outfitted than Overland Expo. The staff, volunteers, exhibitors, and sponsors strive to offer the best event possible at every single expo.
Overland Experience Tickets Have & Will Sell Out
If you are a vehicle-based explorer interested in Overland Experience hands-on driving training at an upcoming Overland Expo event, space is very limited at this time – passes will sell out.
Due to high demand for the Overland Experience ticket, availability is as follows:
For more information on the training team, curriculum or to plan your trip to an event, visit overlandexpo.com.