Toyota continues to use the Land Down Under as a test bed for some of their new models and concepts, and the latest to break cover there is the retro – and all-electric – Hilux Revo BEV Concept. Originally seen in Thailand last year, the Hilux Revo "is in Australia to take part in testing and evaluation on local soil to help further the development of alternative powertrain technologies in Australia's favorite vehicle," Toyota said in an Australian press release.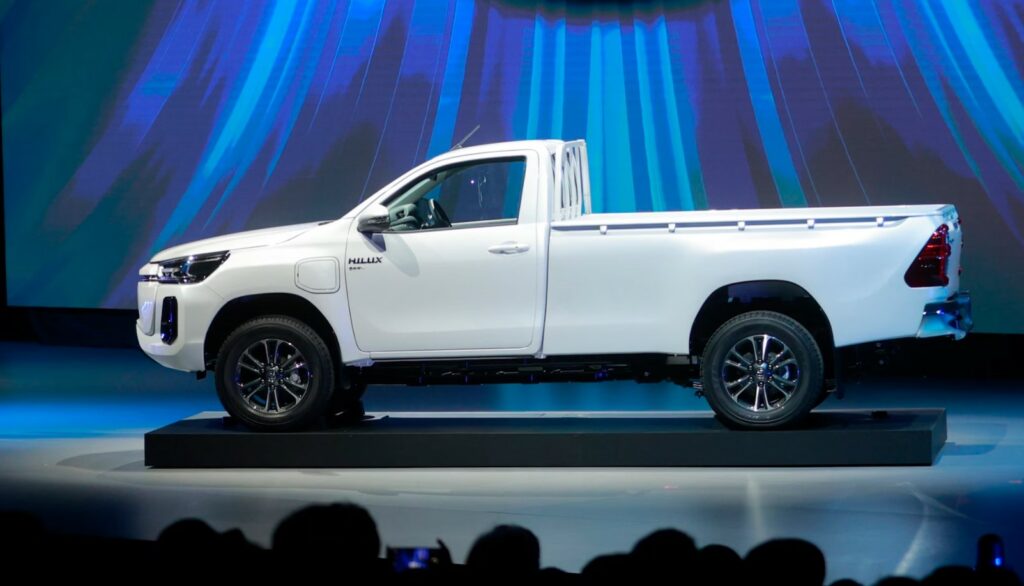 Hilux is a long-running Toyota trademark in Australia and elsewhere, and the Hilux Revo BEV concept certainly calls out to the reliable small trucks that have been popular there for decades. With a simple cab, classic white paint, and bed rails lined with cargo hooks, the Revo could be mistaken for a resto-mod of a 1980s Hilux from a distance.
But under the retro looks, a battery and electric motor provide power instead of a small inline-four. Toyota didn't specify any performance numbers for the Revo, and on balance, the company is late to the "BEV" or Battery Electric Vehicle segment overall, even though they produced one of the first hybrid electric cars, the iconic Prius, decades ago. It's been only recently that they have offered an all-electric vehicle of any type with the bZ4X light SUV. However, with the production of the bZ4X and now the reveal of the Hilux Revo, Toyota is saying more EVs are on the way, with at least three new models confirmed for upcoming model years.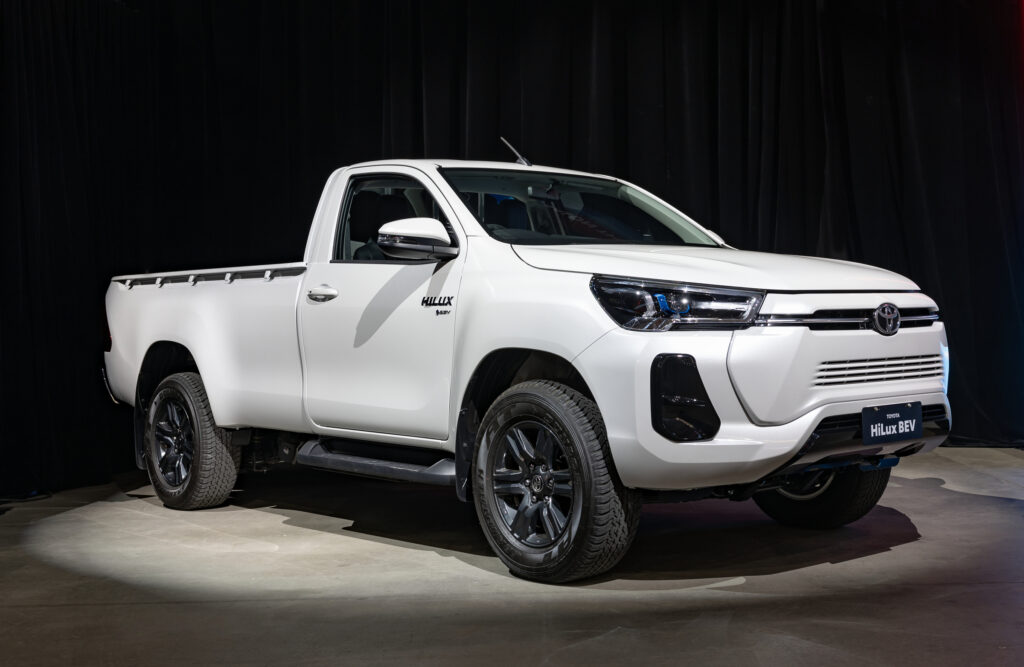 Will the Hilux Revo be one of them, or at least be under consideration? As automakers have begun electrifying pickups, most are on the larger, heavy-duty, and expensive end of the scale. A small, basic, affordable electric work truck with a decent range and lots of torque could be the opening Toyota might exploit and take advantage of in Hilux-loving Australia – and many other places.