Crown King Road and Senator Highway in north-central Arizona is a reminder that this state has it all when it comes to overlanding. As you head to Overland Expo West in May, this 60-mile stretch of dirt starts straight off the highway north of Phoenix and drops you in Prescott, where you can grab the scenic route northeast towards Flagstaff.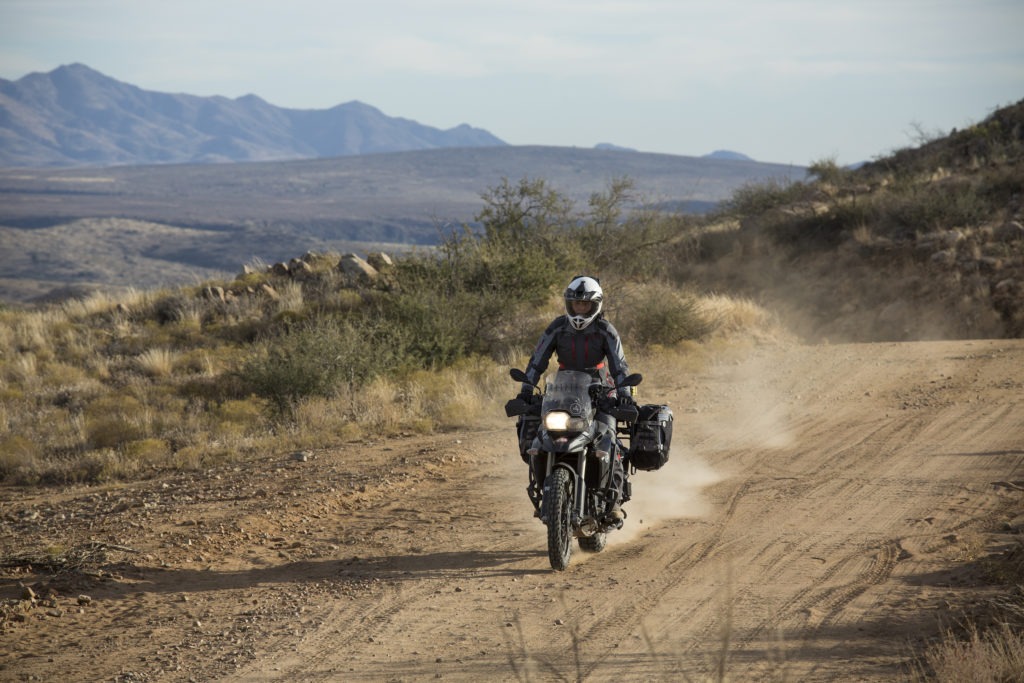 Crown King is a historic gold mining town in the heart of the Bradshaw Mountains, and as its 100 full-time residents can attest, it's a ghost town that never fully died. This area, with its numerous spur trails, is a popular off-road destination on the weekends.
Senator Highway, which takes you from Crown King into Prescott, is not an actual highway but rather Forest Road 52. It's a dirt road with varied topography named for the Senator Mine that was in operation from 1865 to the 1930s. When you link Crown King Road and Senator Highway, you've got 64 miles of relatively easy forest road that takes you through the Arizona highlands transition zone between the desert basin and the Colorado Plateau.
Begin your trek along Crown King Road and Senator Highway at Exit 248 off of I-17 in north-central Arizona. You'll climb 3,800 feet into the Bradshaw Mountains on a generally wide, graded dirt road. You'll pass the ghost town of Bumble Bee 3.8 miles up the road, then Cleator, another ghost town 13 miles in. Cleator is known for the Cleator Bar and Yacht Club, a desert watering hole with actual boats.
By the time you reach Crown King, you'll be at 5,800 feet in the Ponderosa Pine forests, and you can grab a burger at the Saloon or some snacks at the General Store. To continue the journey north, head south out of town for about a half-mile and turn west onto Senator Highway.
Following Senator Highway out of the forest and into the high desert scrub, you'll be met with lovely vistas throughout the drive. Halfway to Prescott, you'll come across Palace Station, a log cabin that was built as a homestead in 1875 and used as a stage stop until 1910.
Both Senator Highway and Crown King Road are driveable in any capable vehicle, but some sections can be rougher and rutted out at times. Switchbacks and tight turns are common along this route, so make sure to ride right and play it safe when visibility is limited.
What to Know:
Time: 6-8 hours
Distance: 65 miles
Fuel: Gas is available at numerous locations along I-17 and in Prescott. The Crown King General Store also has fuel, but pack your platinum card because it's pricey!
Highest elevation: Elevation along this route ranges from 2700 feet to over 7000 feet. Be prepared for wide-ranging temperatures, impromptu storms, and a mix of desert and mountain climates.
Water: This route crosses Turkey Creek and other seasonal streams, but Arizona is high and dry, so pack more than enough water for the duration of your trip.
Camping: Ample dispersed camping is available along this entire route. Crown King Road begins on BLM land then crosses into Prescott National Forest. Make sure you're hip to local fire restrictions and pack out anything that you bring in with you.
Other considerations: Spring and fall are ideal times for this route, but it makes for a great high-altitude trip in the summer when the blazing summer heat soaks the desert valley. You'll be able to ride Crown King and Senator Highway in any capable vehicle without too much trouble. Just be aware that Bradshaw Mountains and Prescott National Forest get snow in the winter that can make travel much more difficult.