Fall is a great time to visit the beautiful Blue Ridge Mountains of Virginia. One of the best ways to experience these mountains is to explore the trails and forest roads that criss-cross this region. Overland Expo East is a great jumping-off point for exploring the region, and no matter which direction you choose to travel, you'll find some great options.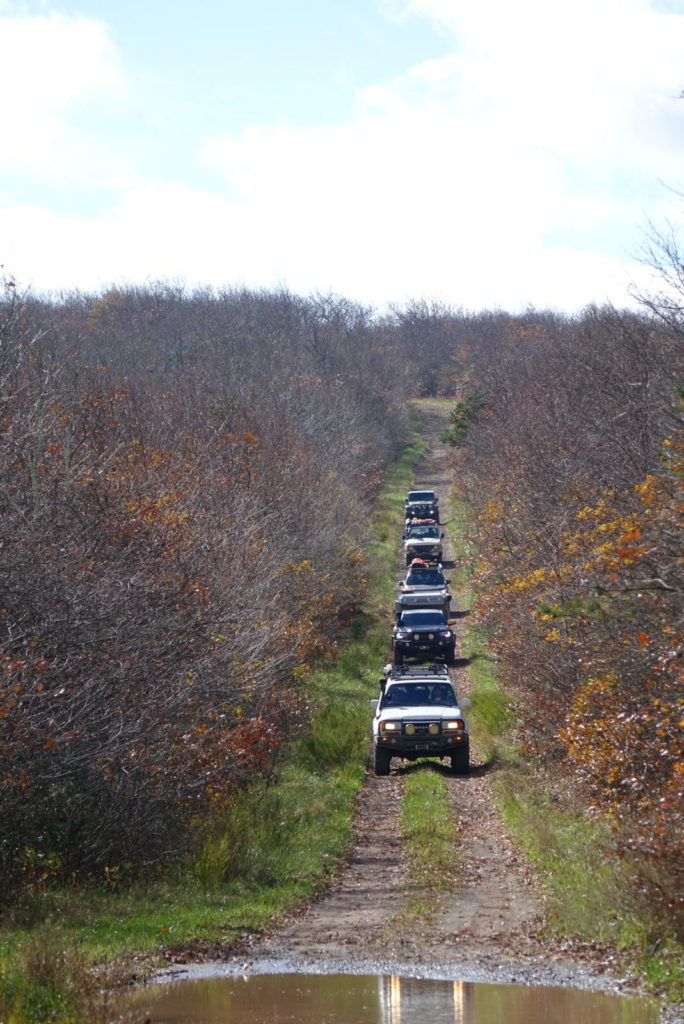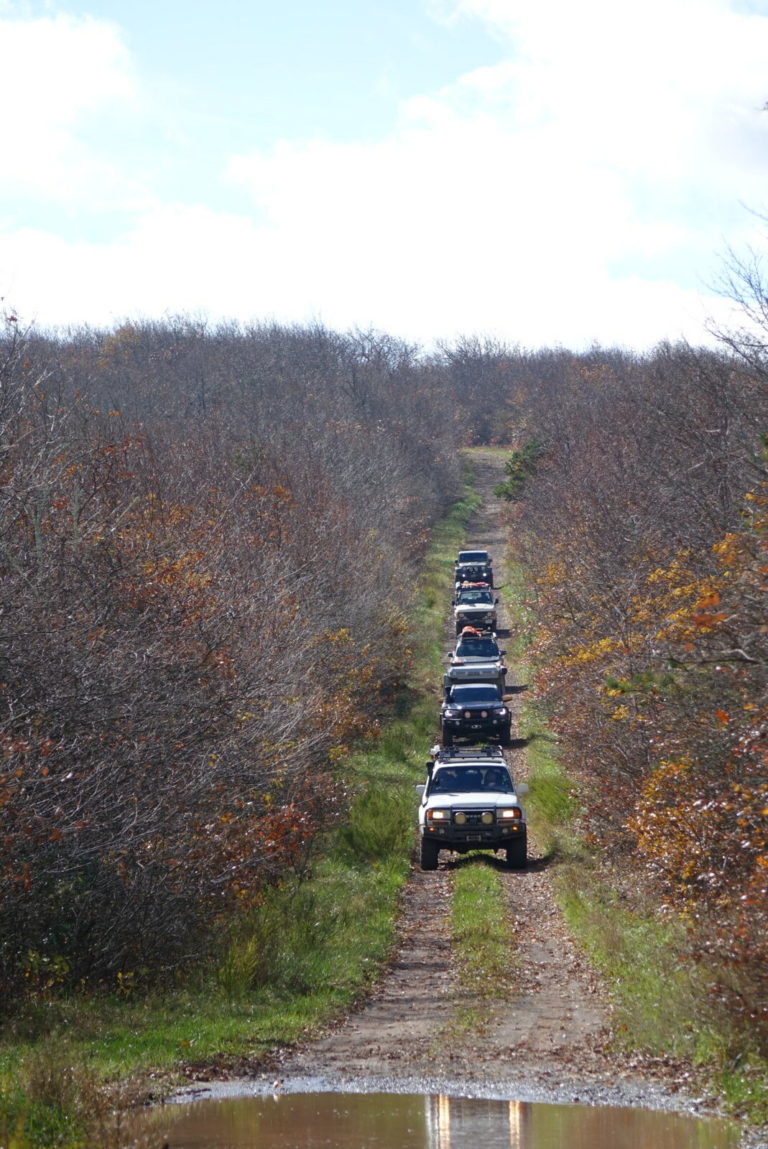 West of Overland Expo East, near the town of New Castle, lies the Fenwick Mines Recreation Area. This area is dotted with abandoned mining communities, hiking trails, camping opportunities, and amazing views all along the route. The best way to access the area is to head towards Fenwick Mines Campground from Craigs Creek Road. Past the campground Fenwick Mines Road climbs up the ridge where it intersects with Bald Mountain Road. It's worth noting that this isn't the same Bald Mountain that our previous Trips & Trails. That route is a couple of hours east.
Once you're on Bald Mountain Road, you can turn left or right to explore the area. Left will take you on a relatively short 4.5-mile trip back off of the ridgeline. However, a right-hand turn will lead further into the Fenwick Mines.
Once in the Day Use Area, you'll find hiking trails, ponds, overlooks, and waterfalls. The route is mostly hard-packed rock with some mud holes. During the winter months, parts of the trail may become soft and muddy, so go prepared to self recover, especially if you're traveling alone. 
North of the Fenwick Mines, you'll find dispersed camping and multiple options for continuing your journey through the Jefferson National Forest. From the northern terminus, you can decide if you want to head into West Virginia to the north or back towards the Blue Ridge Parkway, where you can find great routes like Enchanted Creek and more.
What to Know:
Time: 3 hours
Distance: 7 miles
Fuel: Gas is available in New Castle, Virginia.
Highest elevation: 1,751 feet
Water: Water is available at natural sources throughout the route with proper filtration.
Camping: Camping is available at dispersed sites near the south end of the route. Please practice Leave No Trace Ethics and check for required permits and fees.