While the mention of Oklahoma often invokes images of rolling grasslands and arid landscapes, in actuality, it's more ecologically diverse than any other state. Oklahoma holds ten distinct ecological regions and four mountain ranges within its borders, including the Ouachita range. The Ouachitas stretch from the southeastern portion of the state, east, into central Arkansas.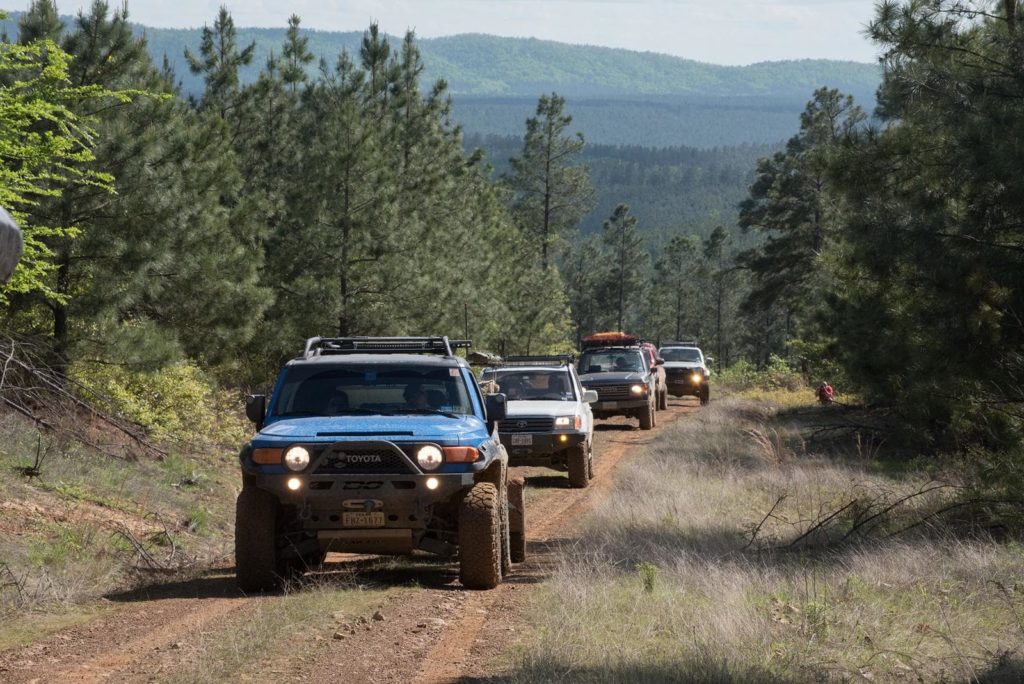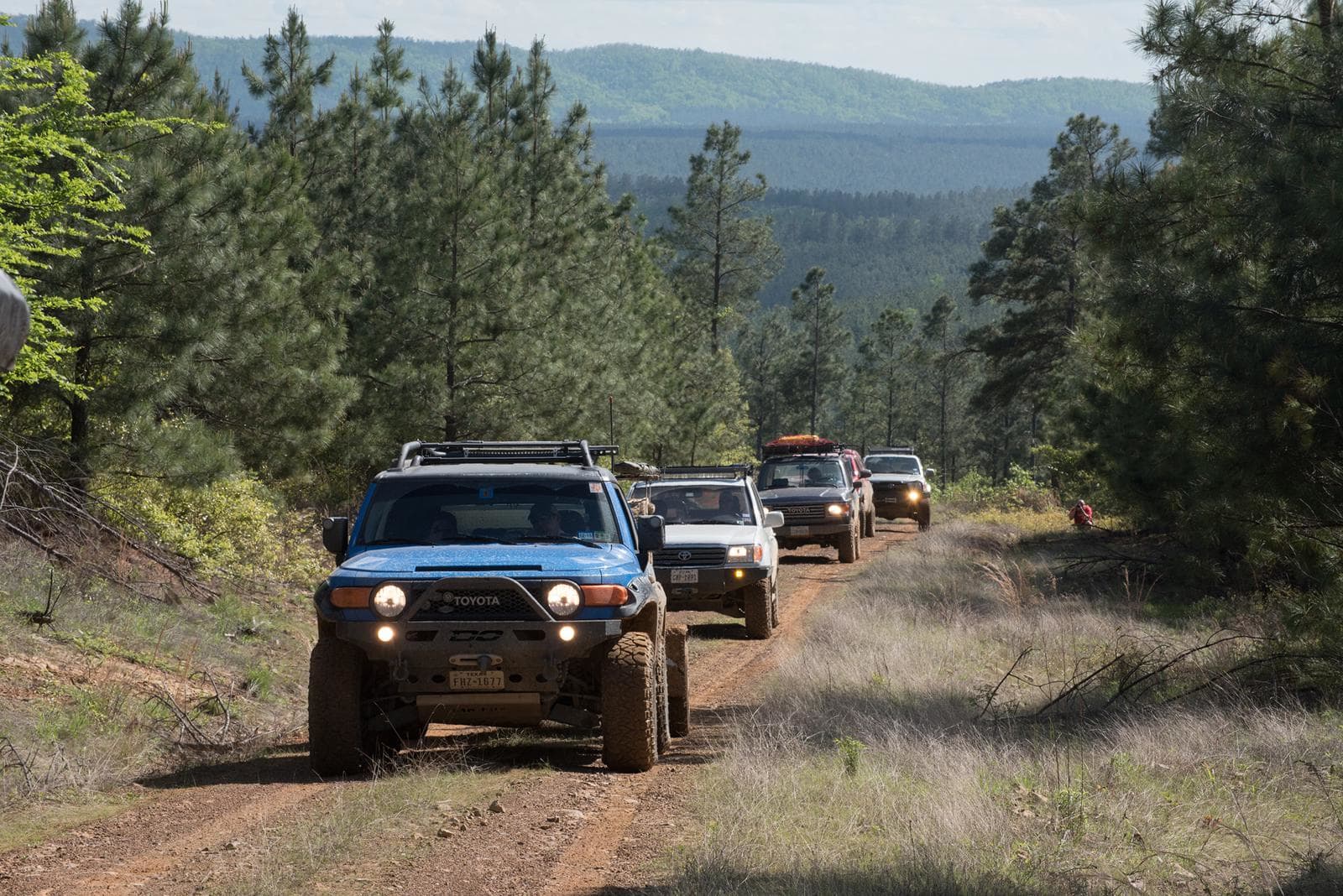 It's here you'll find the Ouachita National Forest and the Honobia Creek Wildlife Management Area. The Honobia Creek WMA includes a 36-mile unpaved loop that circles the hills and pine forest of the WMA. The rolling hills offer views stretching towards the Texas and Arkansas borders. The area is particularly stunning in autumn. This trail is relatively tame and rated two out of ten. The majority of the track is wide enough for two vehicles to pass, and camping is available at the end of the trail.
A few miles further east, you can easily connect the Honobia Creek route with the Ouachita National Forest. In particular, the Kiamichi Trail, aka the K-Trail, traces the edge of this section of the national forest. This route snakes east to west, and along the way, it crosses numerous streams and alternates between red dirt and rock sections. There are several roadside waterfalls and plenty of opportunities for further exploration in the area. Dispersed camping is available in established spots.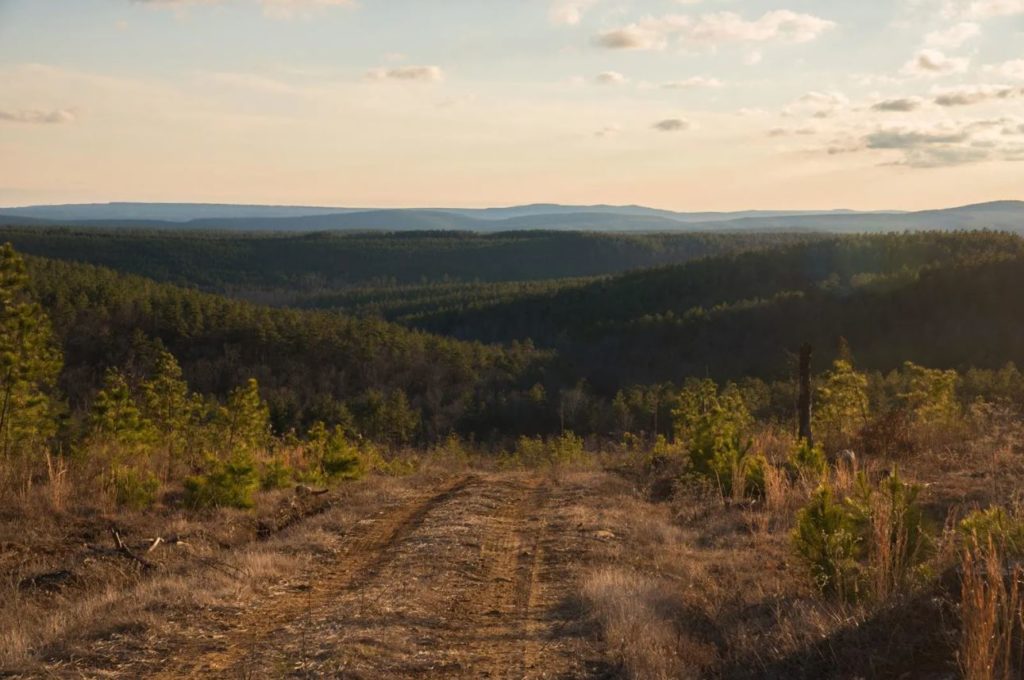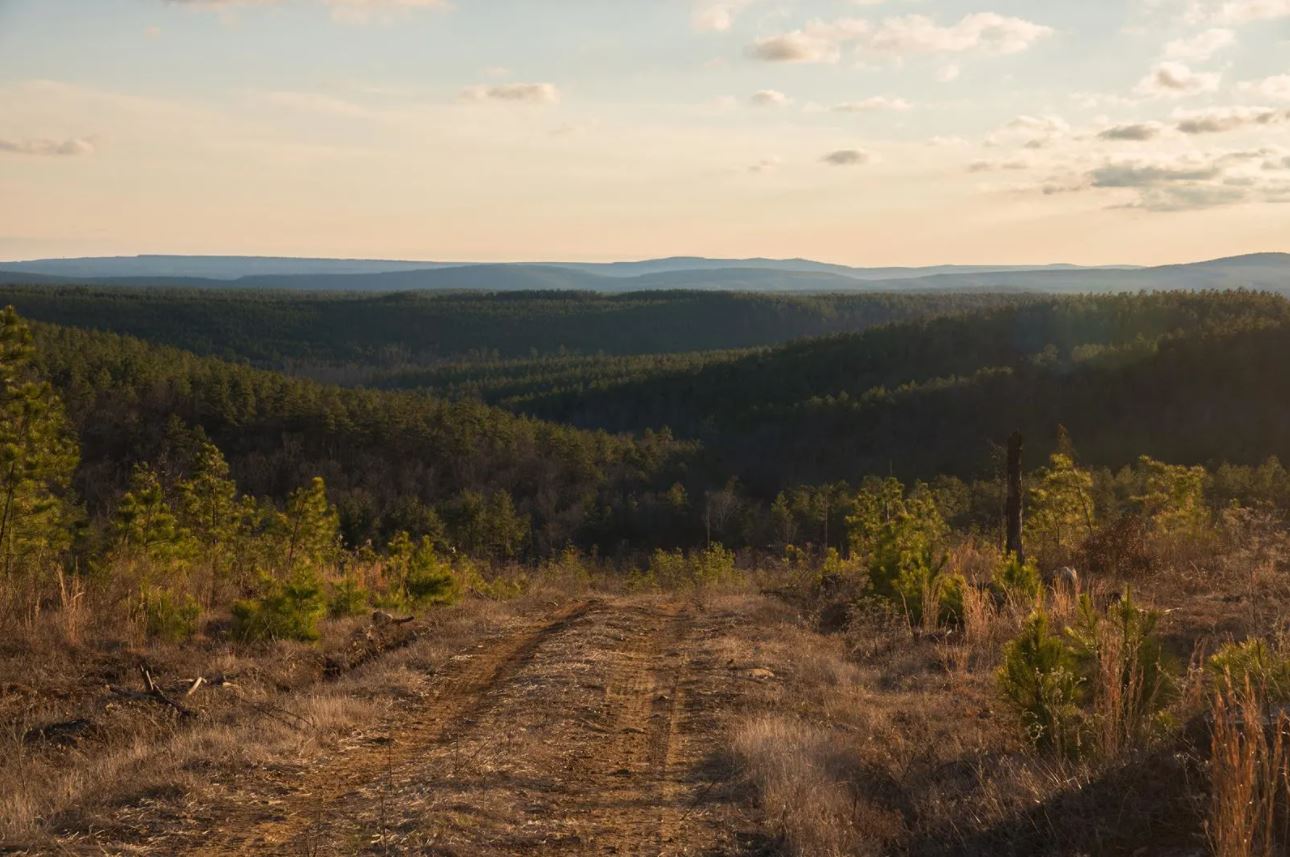 Of course, these tracks are just the beginning of exploration in the region. Arkansas lies less than ten miles to the east. Along the border of the two states, you'll find multiple sections of the Ouachita National Forest that cover a total of 1.7 million sq. miles across Oklahoma and Arkansas. Opportunities to camp, hike, fish, and hunt abound in the national forest.
What to know:
Time: 8-10 hours for both routes.
Distance: 65 Miles
Fuel: Fuel is available at OuraFuel is available off of Hwy 259, and there are multiple options in nearby Antlers, OK.
Highest elevation: 2,428 feet
Water: Numerous natural sources are available with proper filtration.
Other considerations: Both sections of the route are rated as easy, but be cautious after heavy rains. The clay can easily washout, and it gets very slick. The K-Trail in particular, seems to be prone to rapid condition changes. Once you cross Highway 259 the K-Trail becomes narrow and pinstriping is highly likely. The Honobia Creek Wildlife Management Area is open to various hunting seasons. Check local regulations before entering the WMA.