Electric motorcycle maker UBCO has introduced a Special Edition of their unique 2X2 machine that features a full suite of touring accessories and is based on their new, more off-road capable Adventure version of the 2X2. The 2X2 SE will cost $7,999, and production is limited to 1,000 units worldwide. Each bike will be numbered and badged.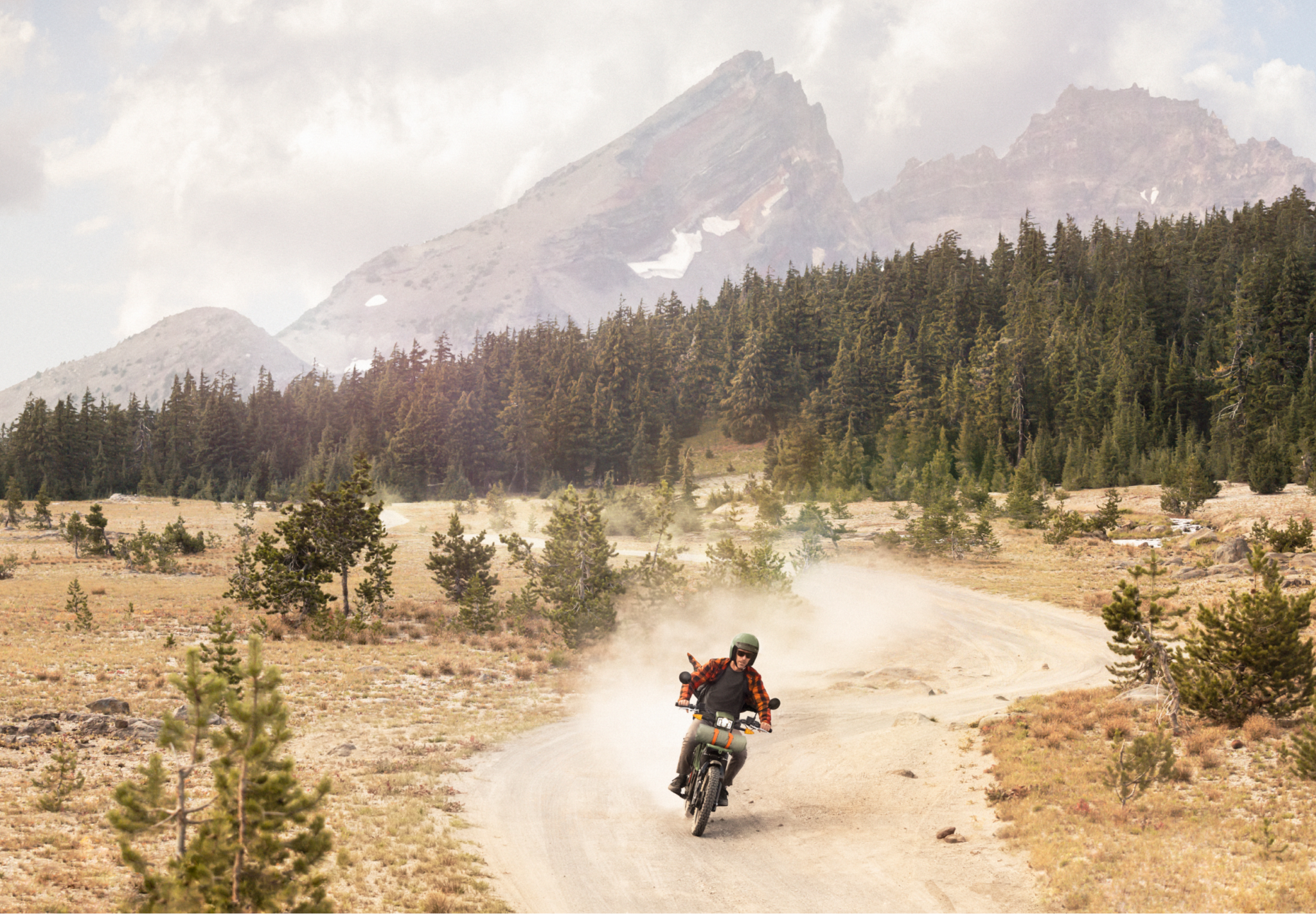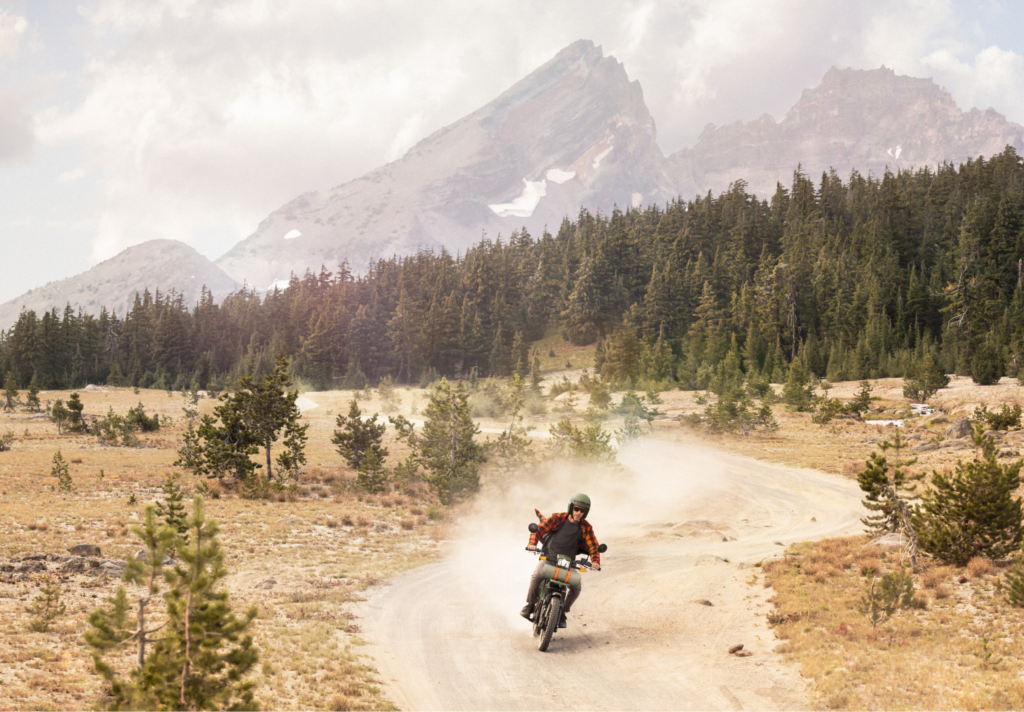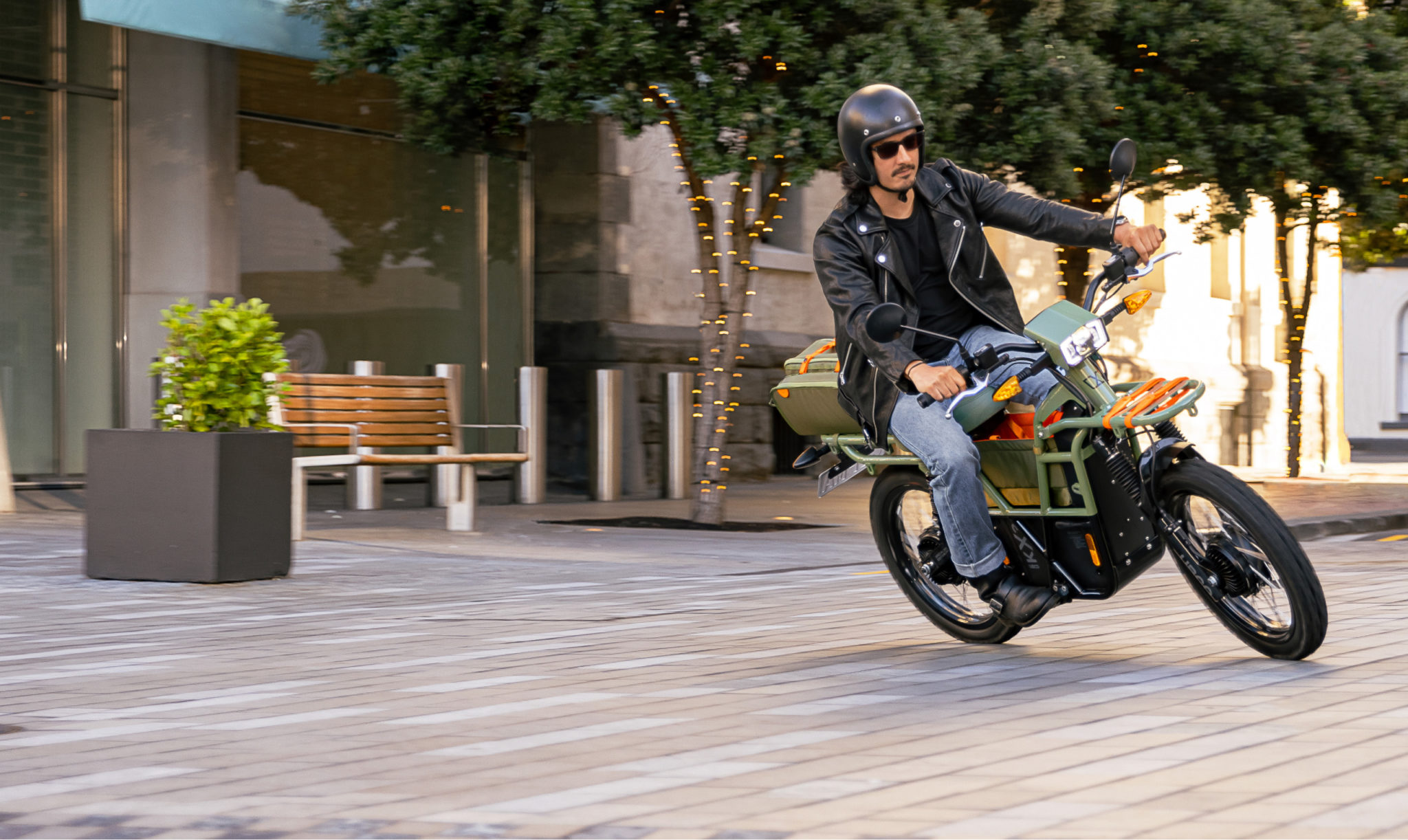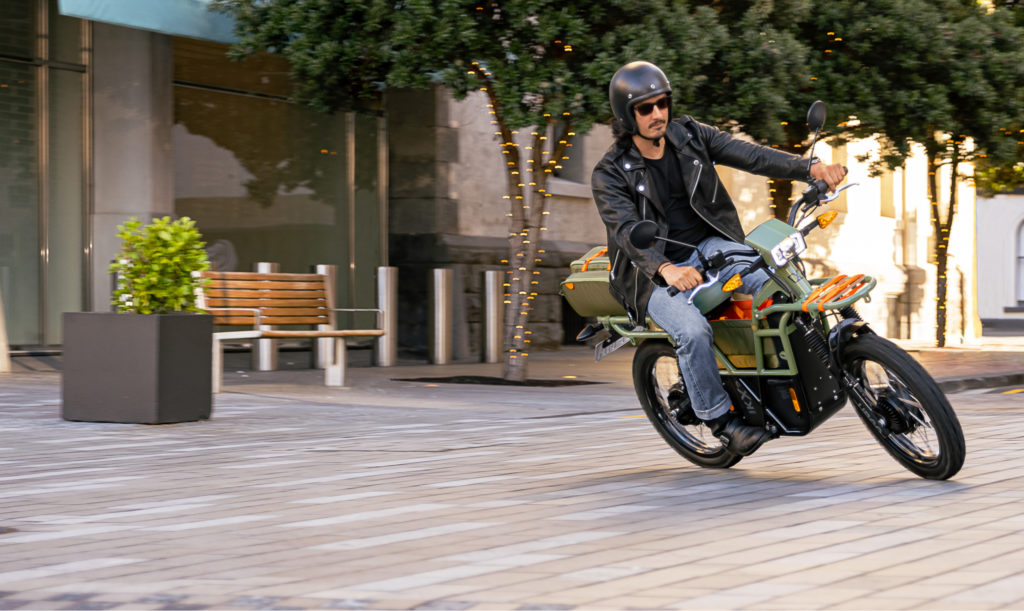 The machine the Adventure and SE are based on, the UBCO 2X2, is unique in that it has motors in the hubs of both wheels, giving it excellent traction on challenging off-road surfaces. Most UBCO 2X2 models are DOT street legal and include lights, turn signals, a horn, and so forth. The top speed is 30 mph, so it's for urban use only. It's also a popular work vehicle on farms and with overlanders looking to explore their surroundings. Since the electric propulsion system is based in the wheel hubs, there are no gears. Riders simply twist the throttle, and the 150-pound 2X2 moves out. Suspension front and rear smooths out the ride.
To be clear, the 2X2 is not an electric bicycle since it does not have pedals. Some places may classify it as a moped and require helmet use. Check with your state and city regulations on how it can be used on public roads.
The UBCO 2X2 Special Edition comes in a special green/black color with orange accents on the included kit. It's equipped with larger brake rotors, four-piston calipers, a new seat, and two soft carry bags center and rear. The center storage bag is "open" for quick grab-and-go convenience, while the rear bag zips up. Two storage "wings" fold down to create a large space at the base of the bag that looks perfectly sized for carrying critical cargo like a whole pizza or a large laptop. When not in use, the wings fold up and strap to the sides.
A magnetic Peak Design phone mount with vibration dampening sits below the handlebars. The large front rack comes with two bright orange tie-downs from Oregon-based Giant Loop. UBCO is based in New Zealand, and their U.S. operations are based in Eugene, Oregon. The SE was introduced last week in Bend, Oregon.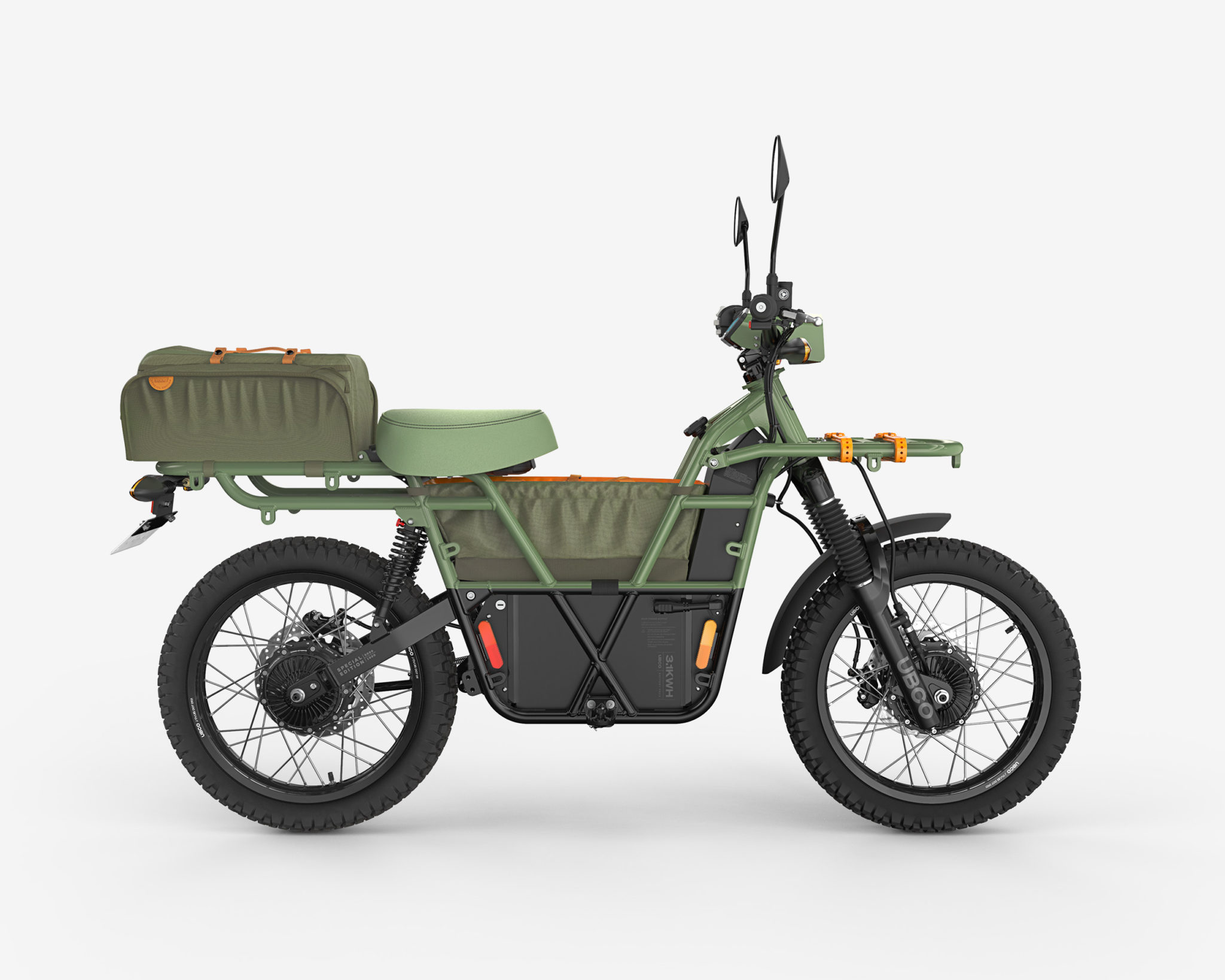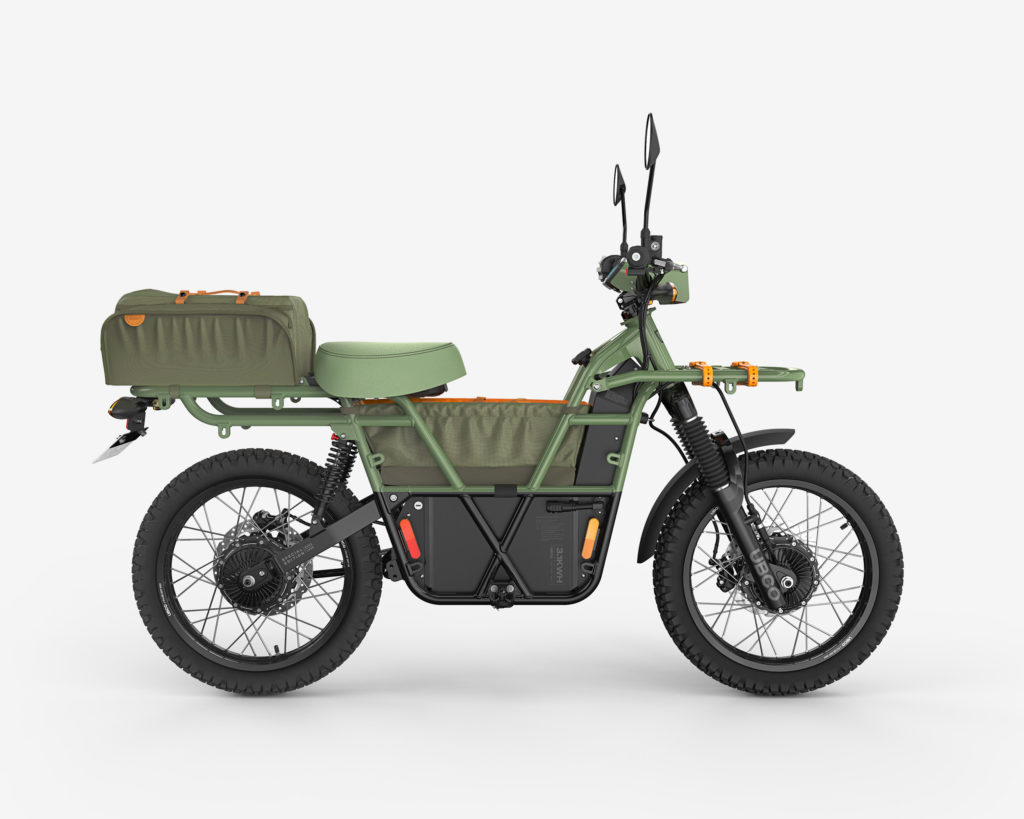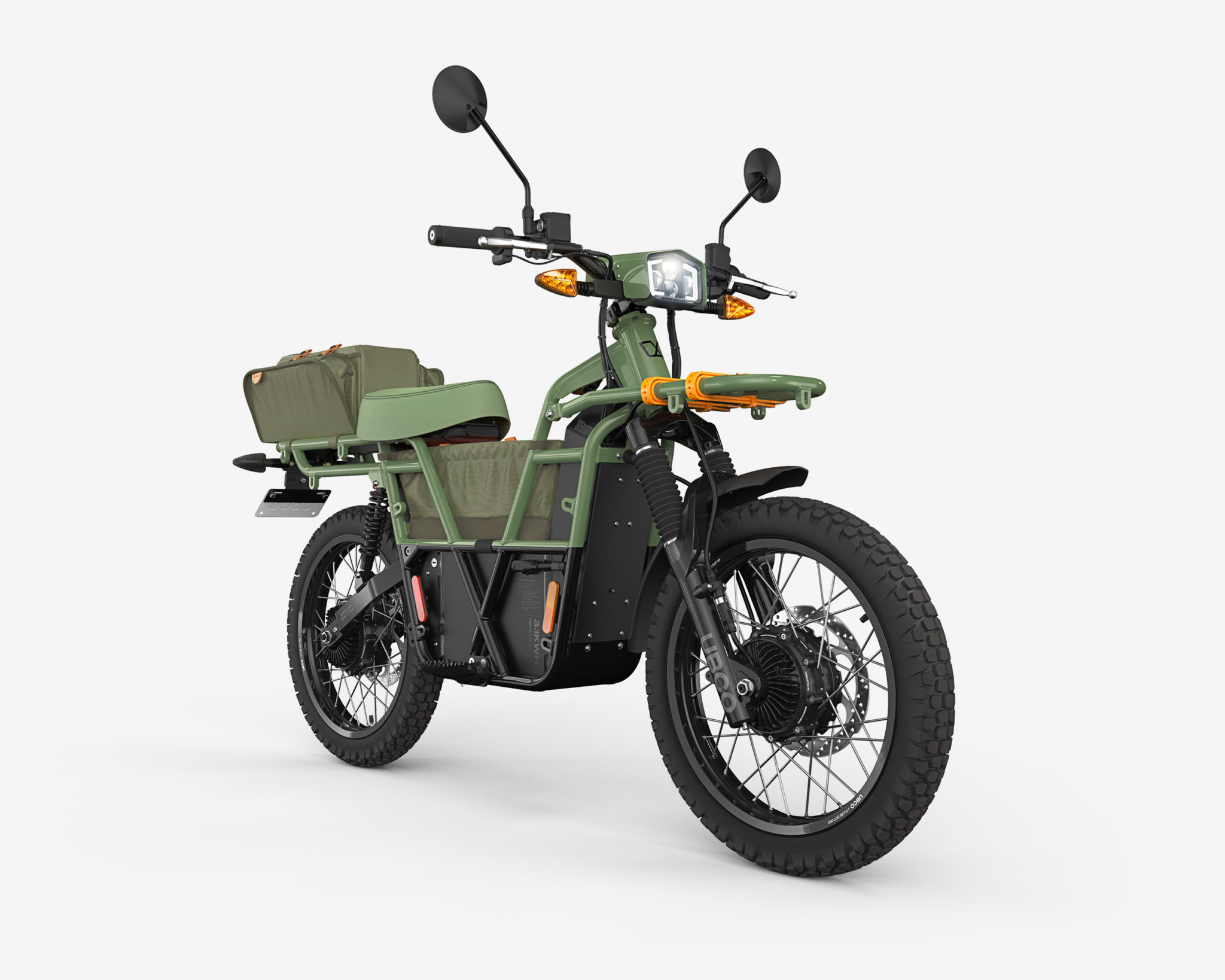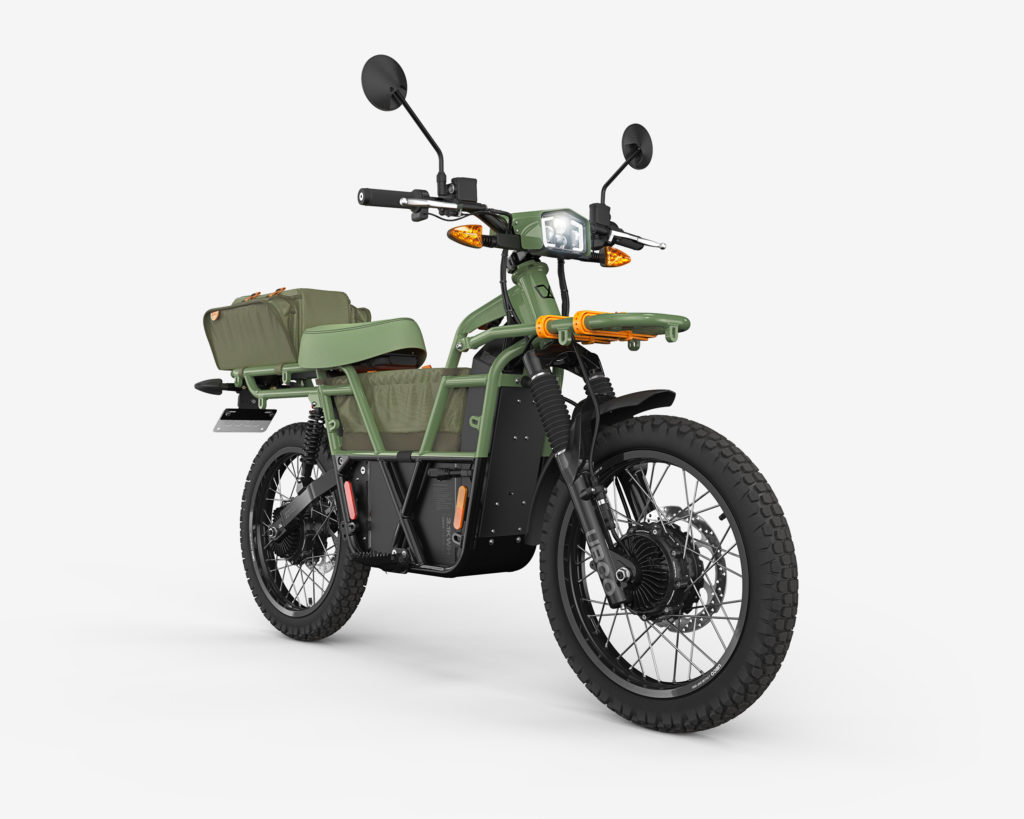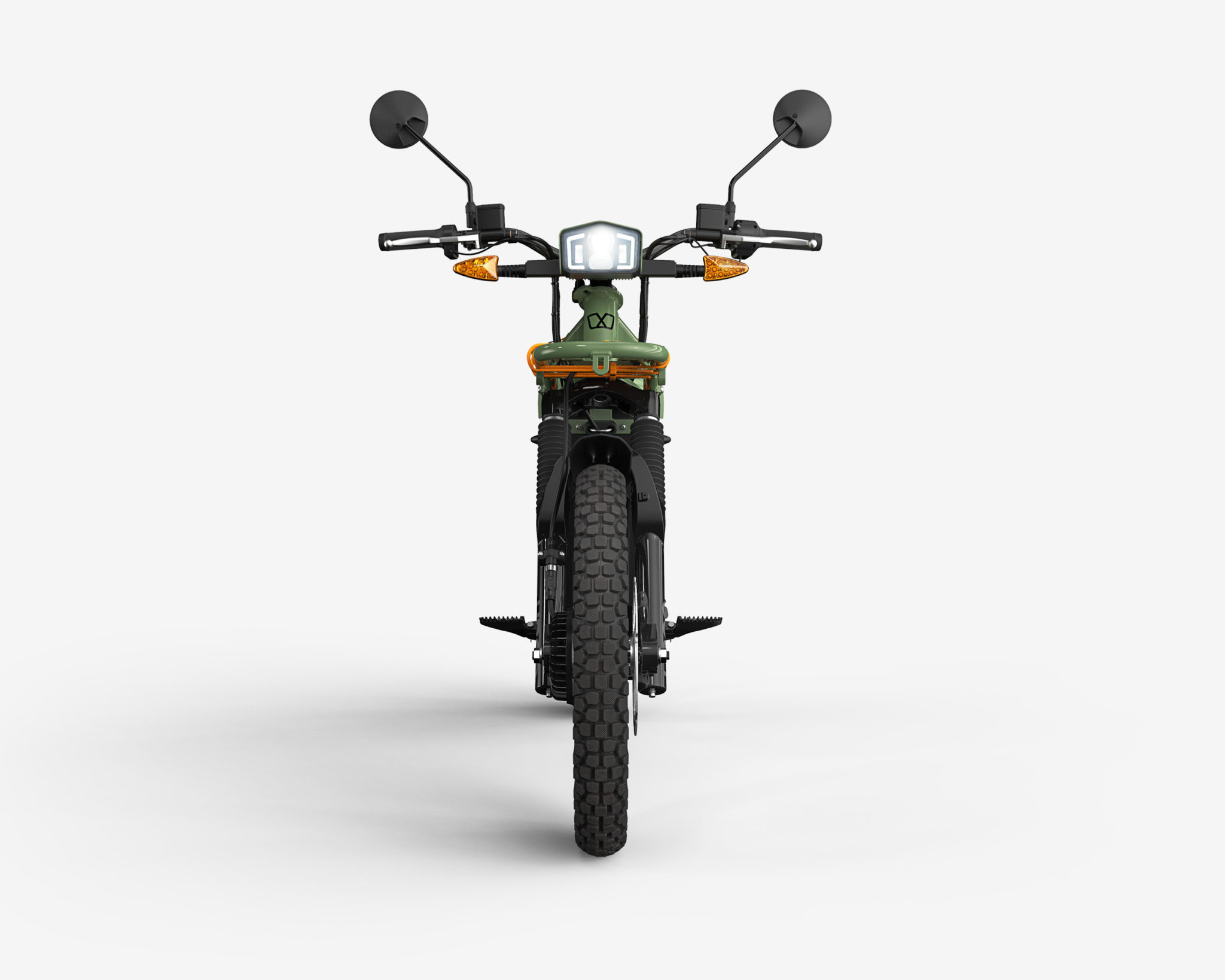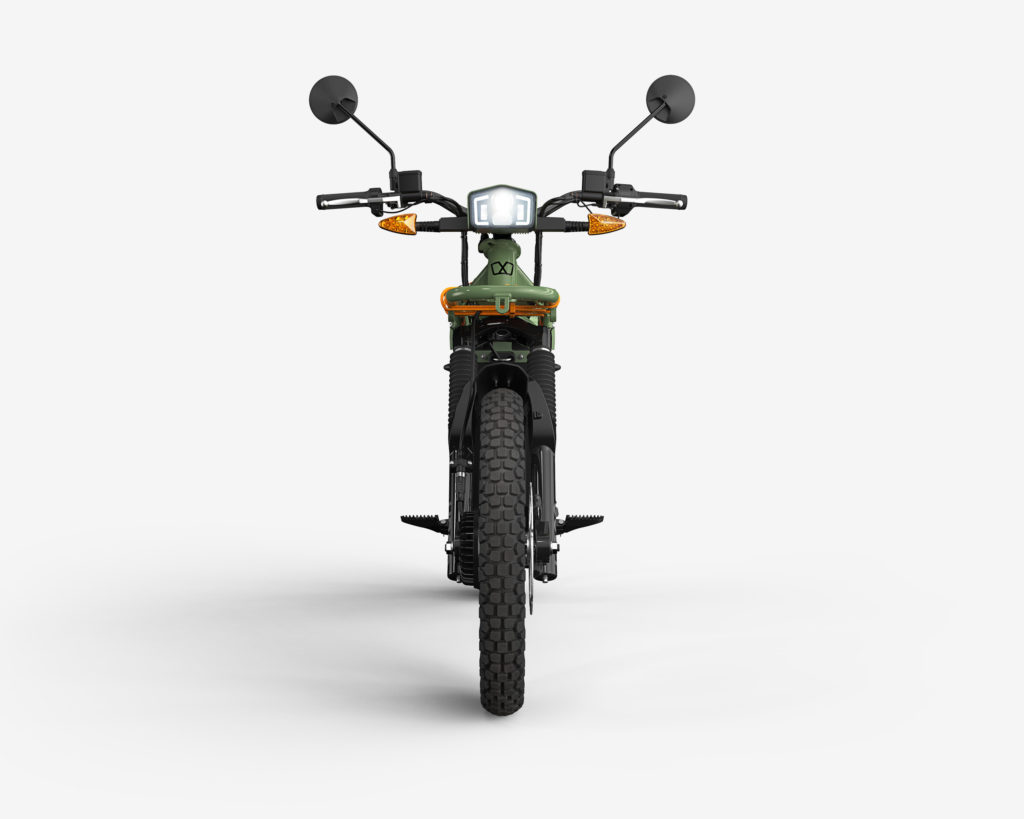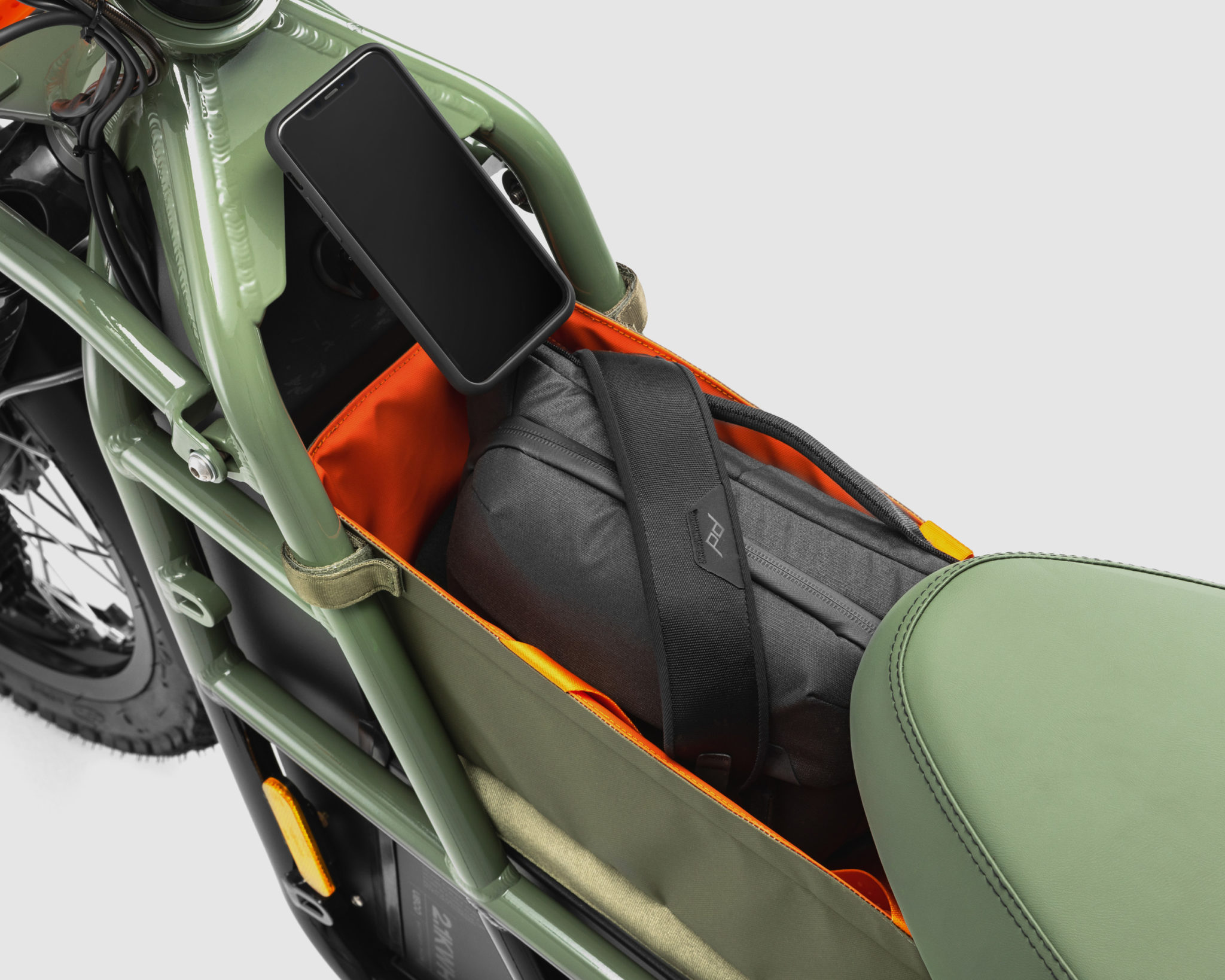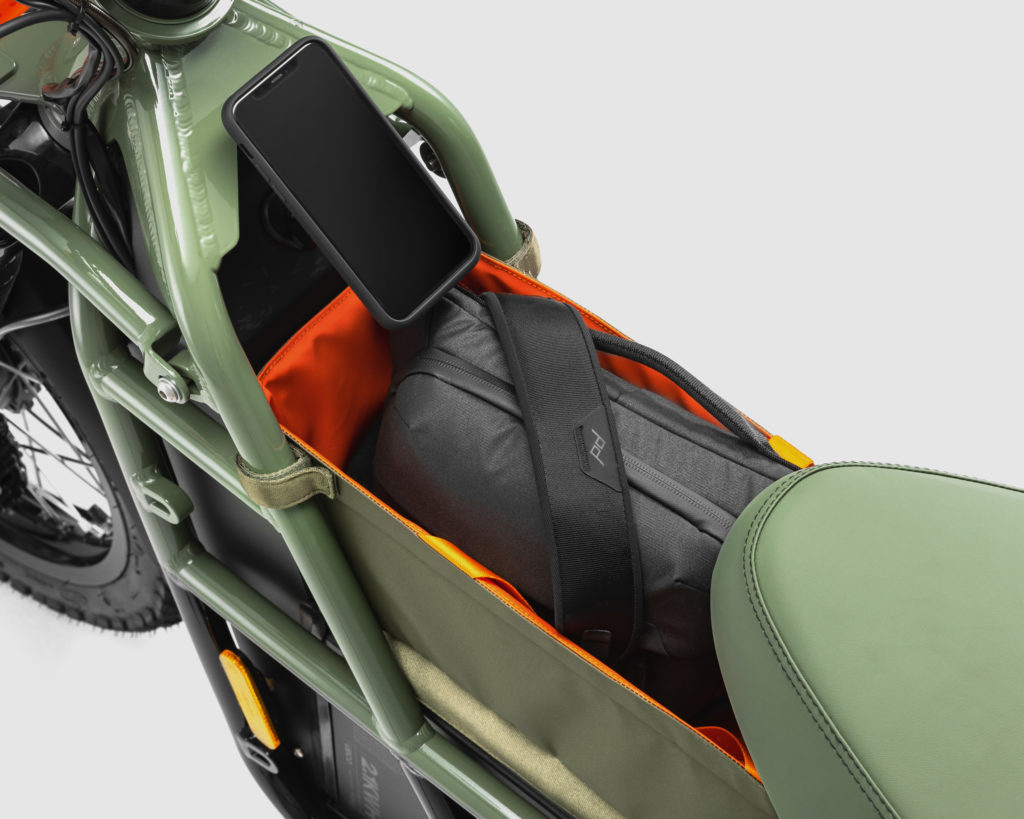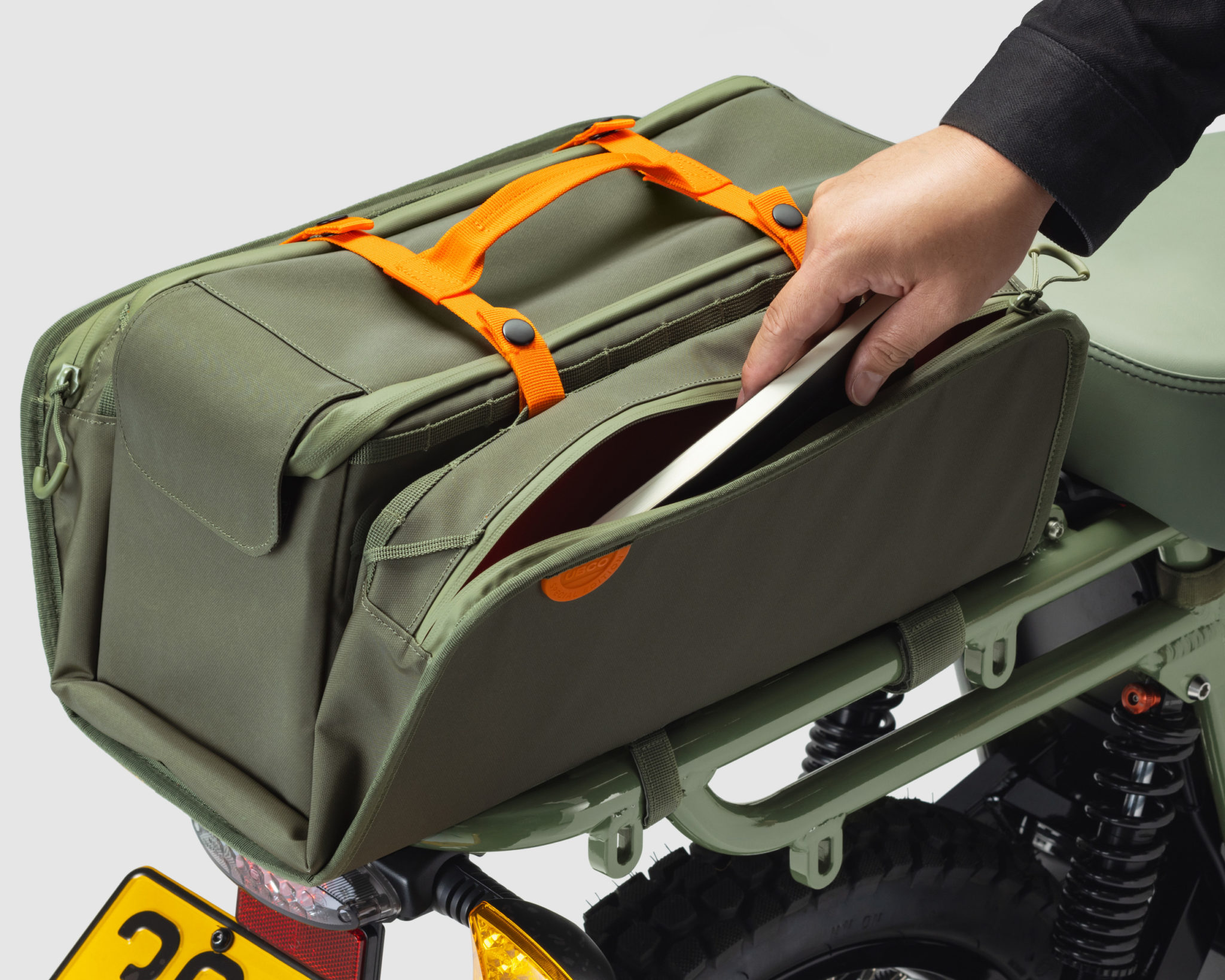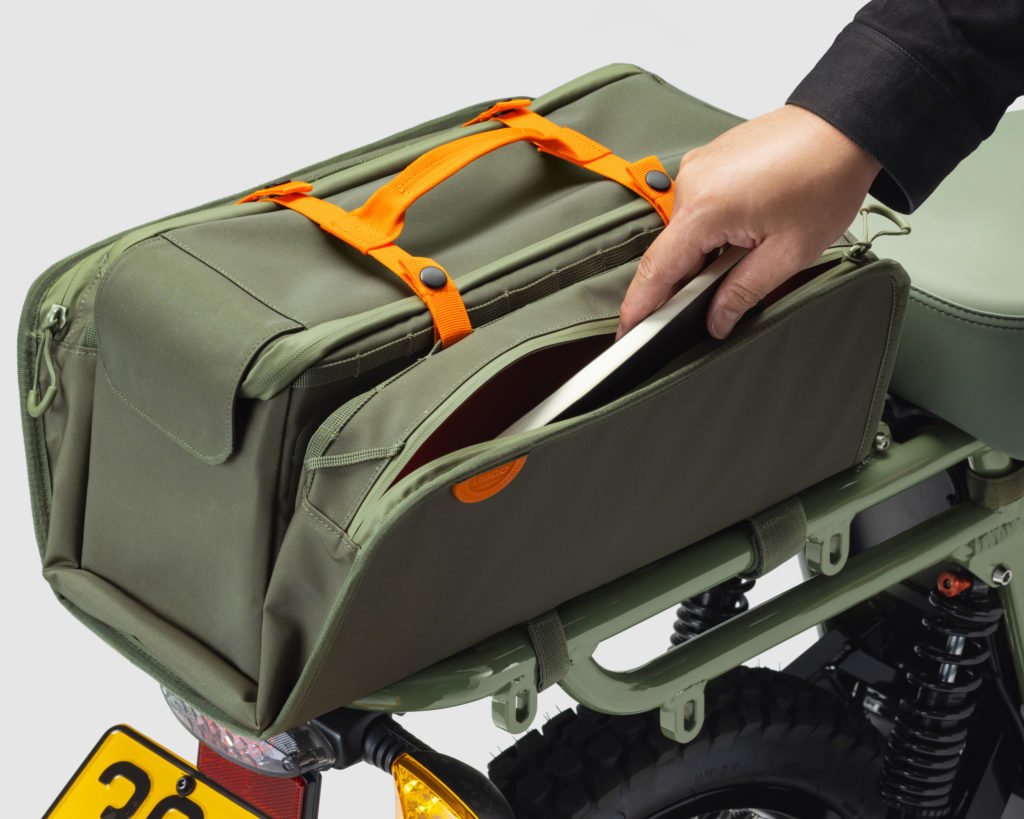 Phones and such can charge from USB ports on the 2X2's battery, which packs 3.1kWh of capacity and should give the SE 75 miles of range, according to UBCO. Range may vary due to throttle enthusiasm and terrain. The battery takes six hours to charge from a flat with a standard outlet. Currently, there is no Level 2 charging capability.
The UBCO Special Edition is available now.