For many overlanding vans, the interior design is based on how many people will be aboard and can result in some compromises between living space, sleeping space, and cargo capacity. But for Vandoit's new MOOV van, a cooperative effort with Ford, that was never a question. It was designed from the start for just two people.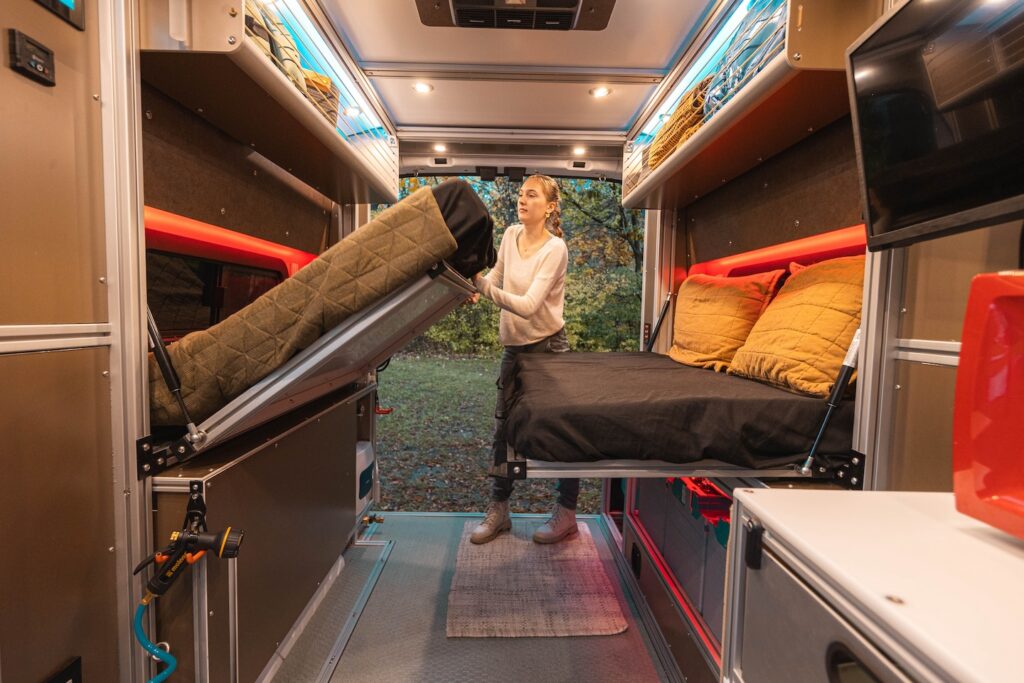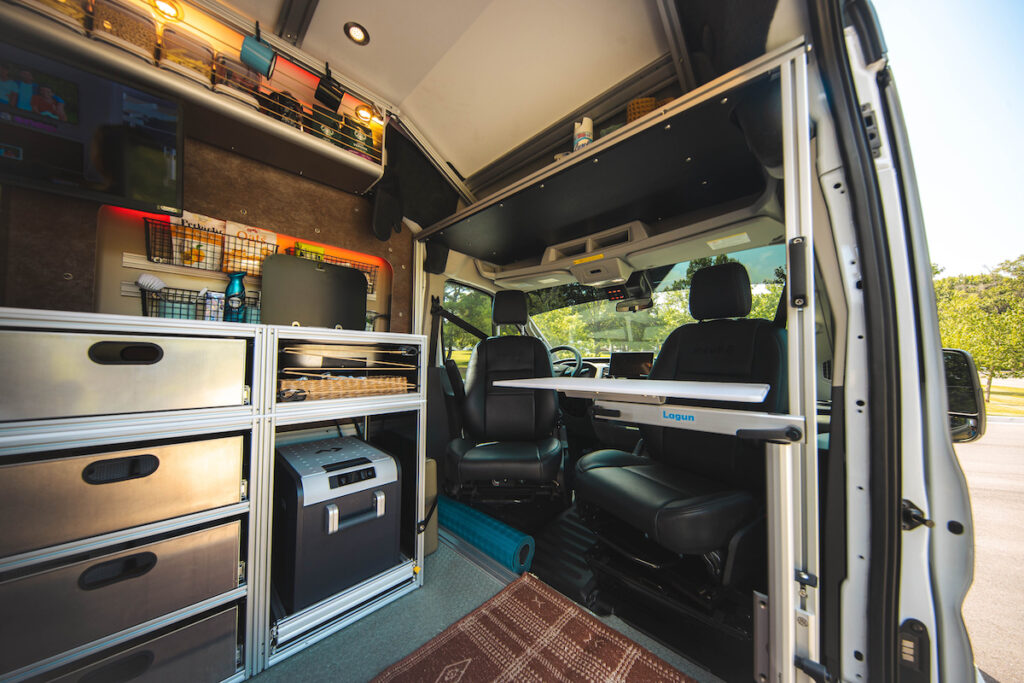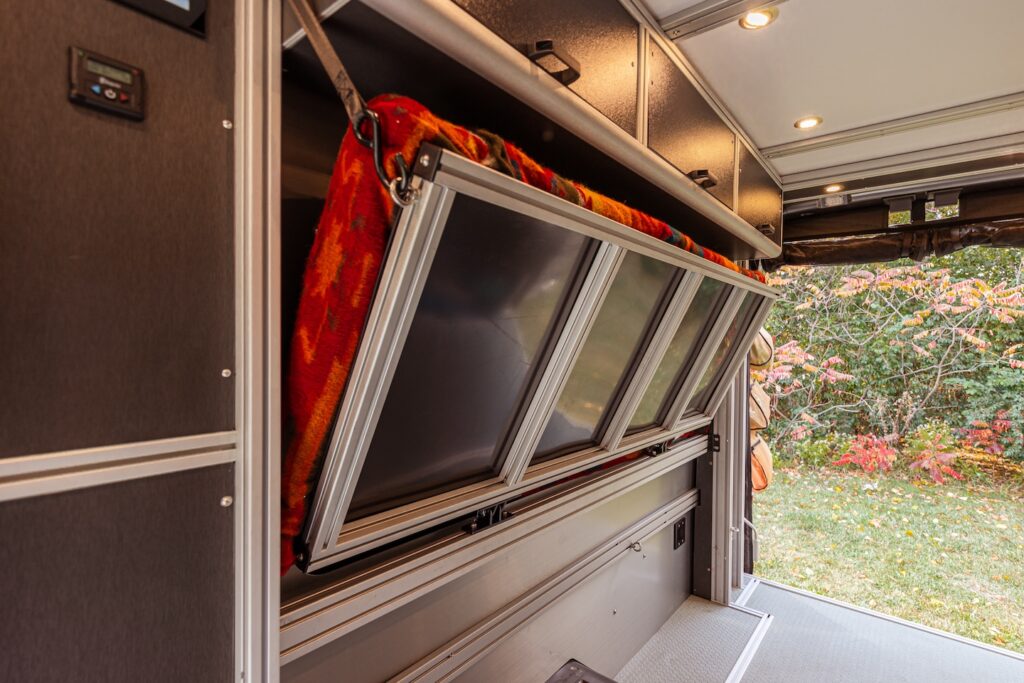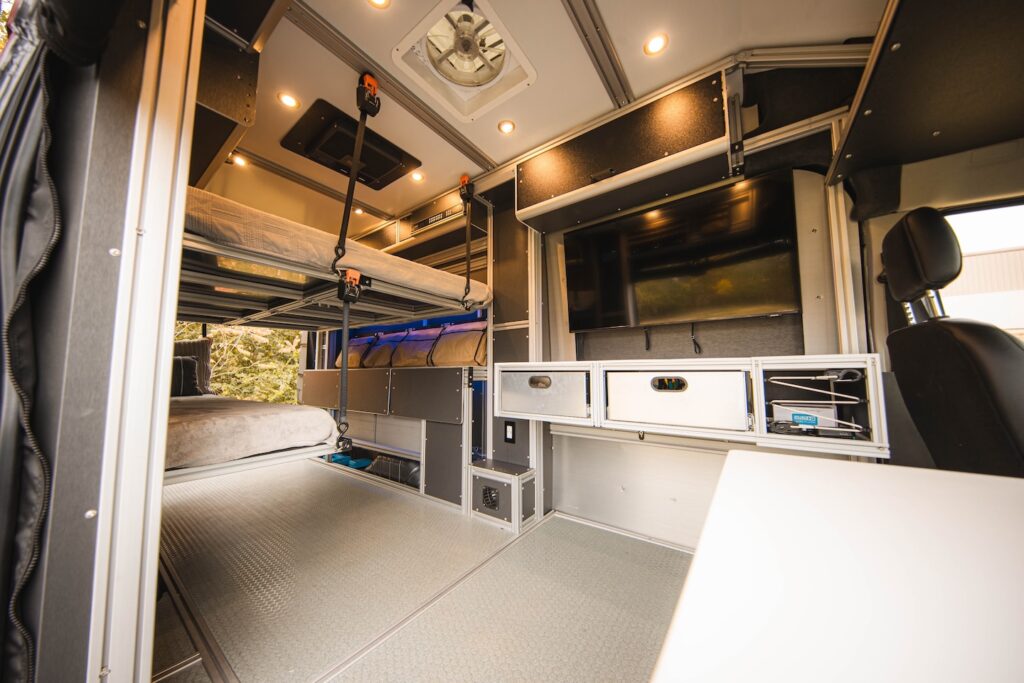 Vandoit says that after years of converting Ford Transit passenger vans into off-road capable getaway rigs, the car and truck (and van) maker approached them with a special request: Convert a Ford Transit cargo van into a purpose-built two-seater. The result was the Vandoit MOOV Concept, which is now ready to go into production.
Vandoit conversions include any number of modular pieces, but for the MOOV model, one essentially set parameter is that it has just the two seats up front, which opens up a lot of space in the back for beds, storage, a kitchen area, and if need be, quick conversion to a work van setup that adds versatility and practicality to the Moov's portfolio.
With the additional space, rear bed options in the MOOV can include foldaway sleeping perches in either a drawbridge style for a larger bed or Murphy-style half-width beds that can simply fold into the side of the van to allow for hauling capacity as needed. Additionally, a full-width bed can be mounted to hydraulic lifts for vertical placement as needed, and that also allows adding Murphy beds as well if more sleeping space is needed.
Beyond the sleeping arrangements, Vandoit offers a wide range of up-fit options for the MOOV, including three suspension packages, a cargo floor with French drains that also facilitates an in-van shower, 22 gallons of water storage with a gray tank and hot water heater, three battery power systems up to 1,380 amp hours, and a wide range of storage modules, kitchen options, and interior finishes. Most of Vandoit's interior pieces are modular, so they can be moved, mounted, and replaced easily.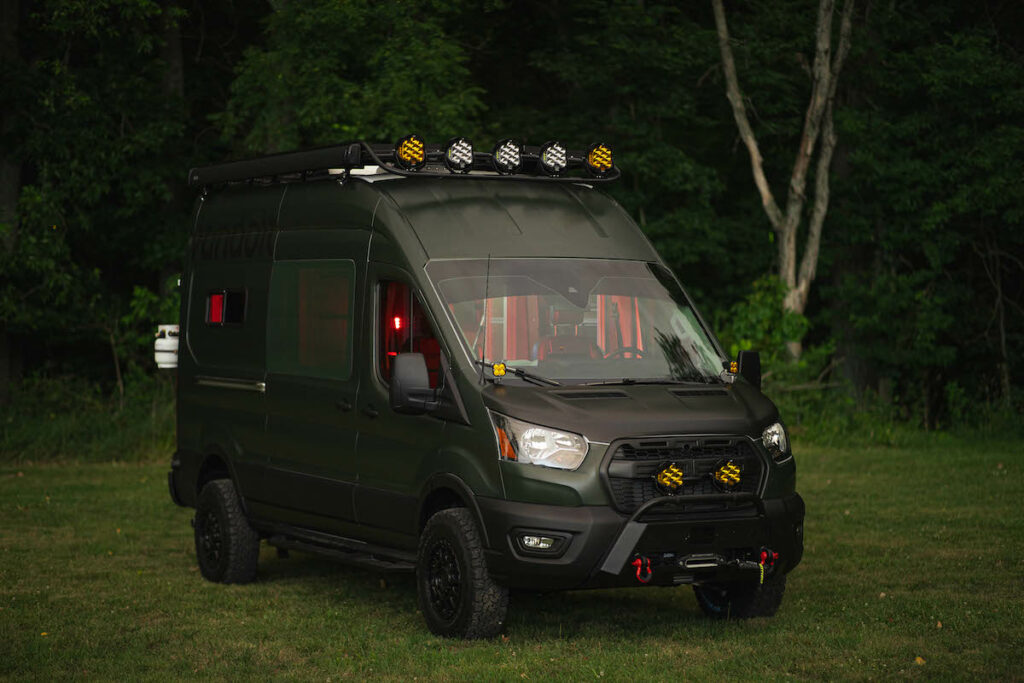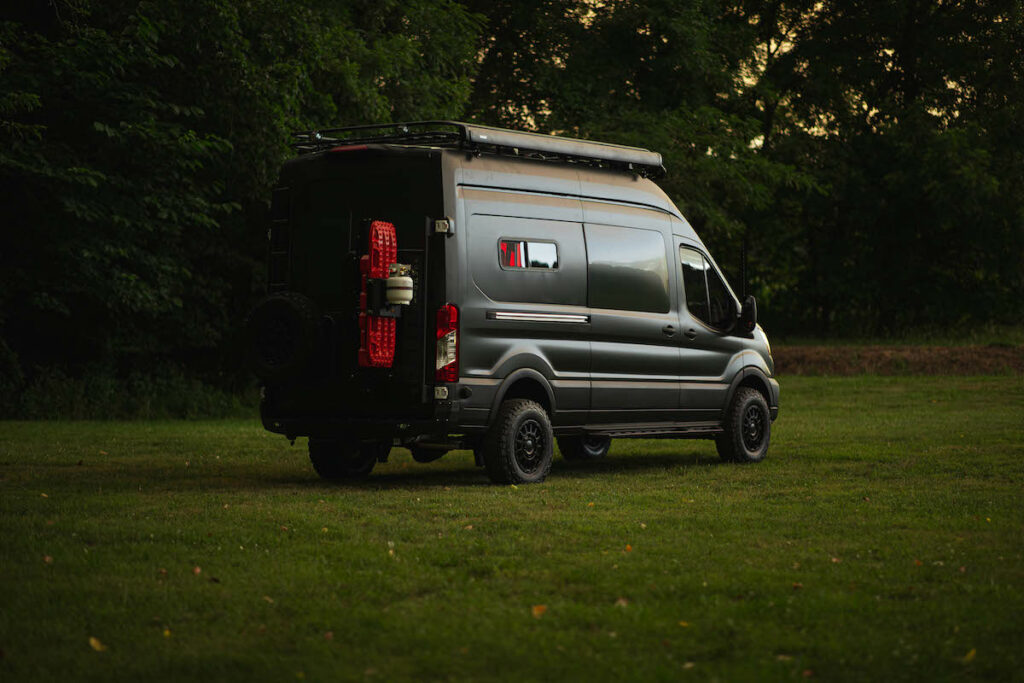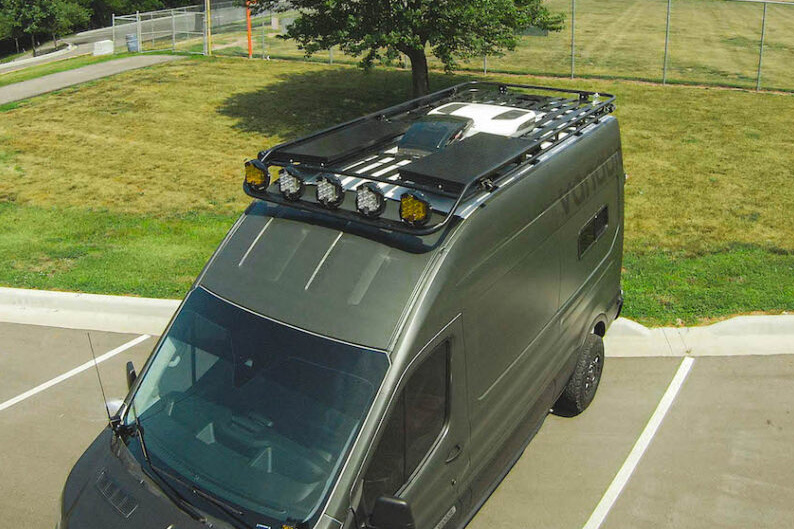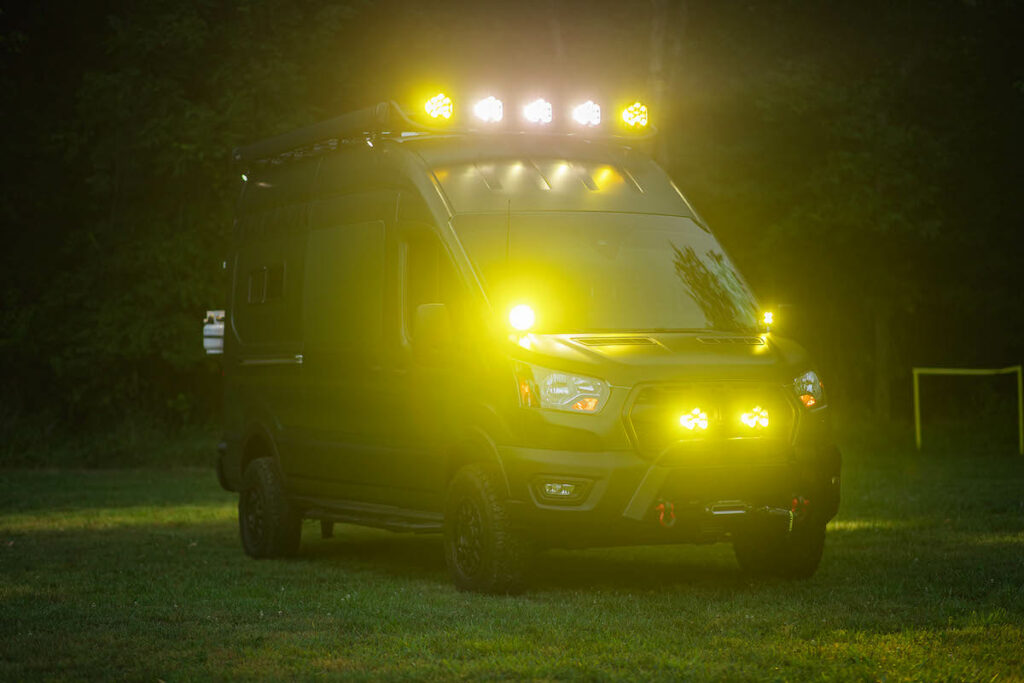 Exterior options include solar panels, racks, and additional lighting by Baja Designs. The three suspension options are geared towards light off-roading to tackling much more serious challenges away from the pavement.
Pricing starts at $114,000 and goes up from there depending on options. Vandoit is now taking orders for MOOV conversions.