We've covered how to Overland in a Two-Wheel Drive Vehicle and What to Bring Overlanding, but what exactly is an overlanding vehicle? In the simplest of terms, an overlanding vehicle is the main tool that you use to find adventure and make memories along the way. It carries you throughout your journey and gets you to your destination.
No matter if that destination is a predetermined point on the map, or just where you decide to turn around. It might be a nostalgic vintage 4×4, a brand new top of the line rig, or a well-loved hatchback. Regardless of your vehicle of choice, if you keep a few considerations in mind you'll most likely have an enjoyable experience on your overland adventure. 
Capability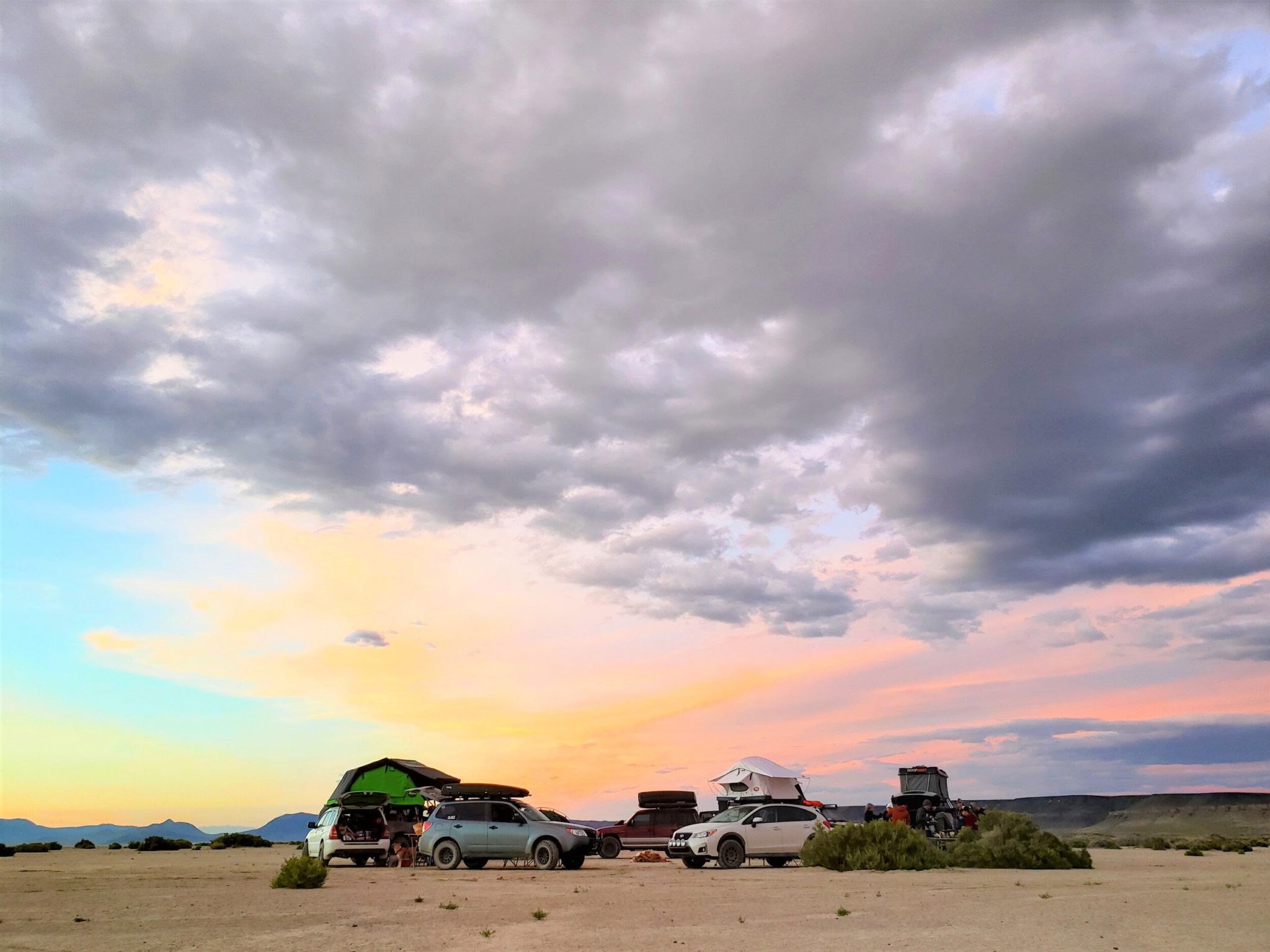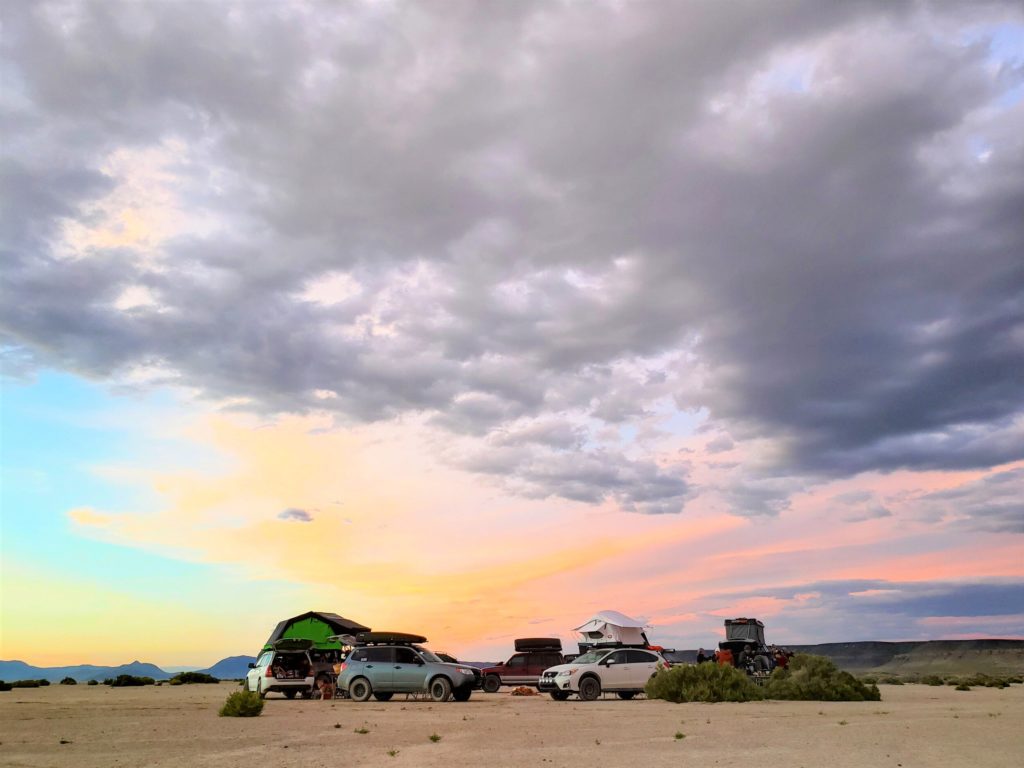 Capability can be a bit subjective, but it's still very important. Washouts, mild water crossings, and steep switchbacks can be found even along the mildest of gravel forest roads. It's best to be sure that your vehicle is capable of tackling these challenges when they arise. Ground clearance in the six to eight-inch range is nice to avoid undercarriage damage, and you'll find that most crossovers, small SUVs, and some hatchbacks have more than enough clearance to get onto the slightly less beaten path. As the link above discusses, you can get by with 2wd, but all-wheel drive, or better yet selectable 4WD expands your capabilities and therefore your options for exploration. 
Cargo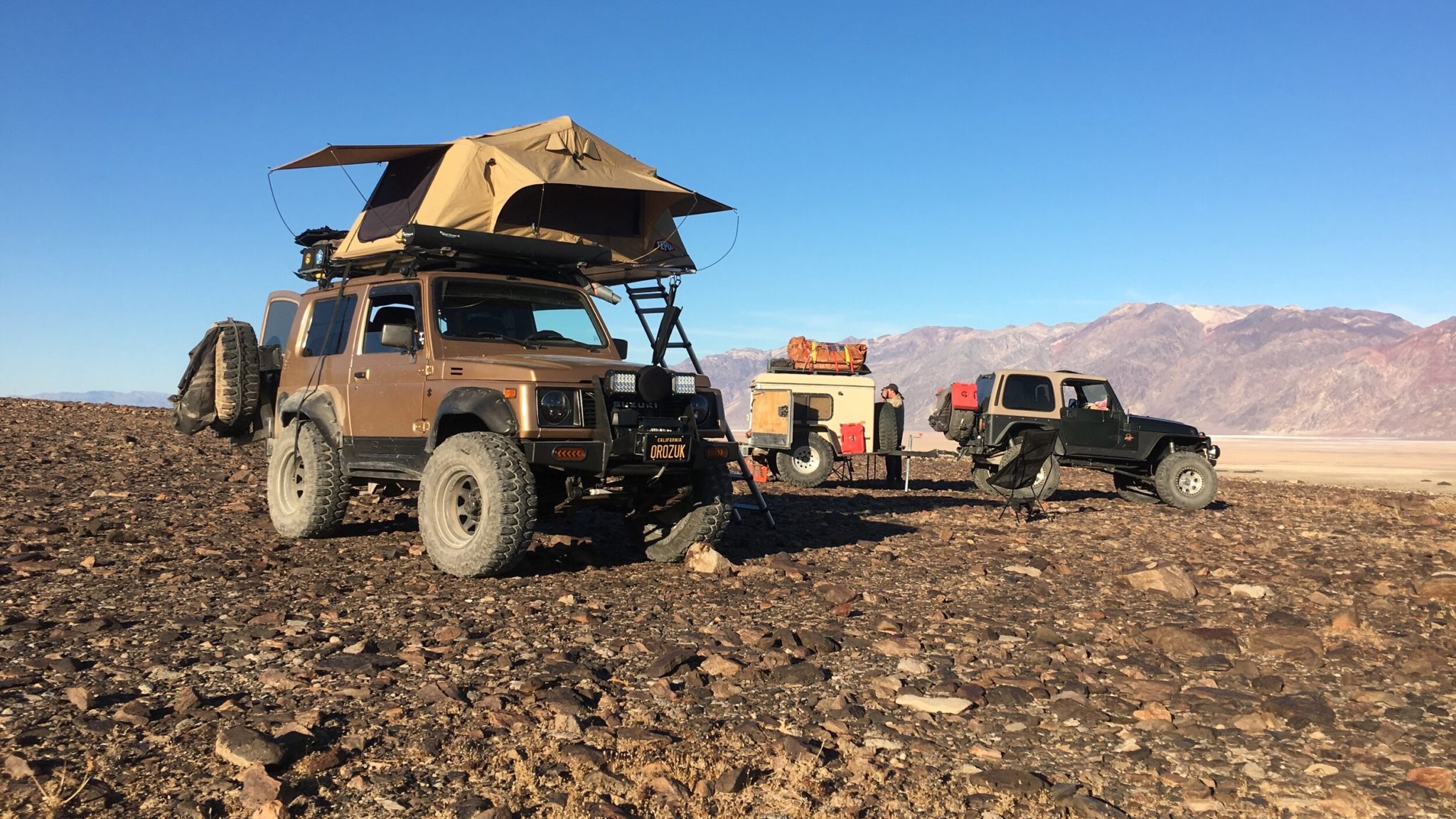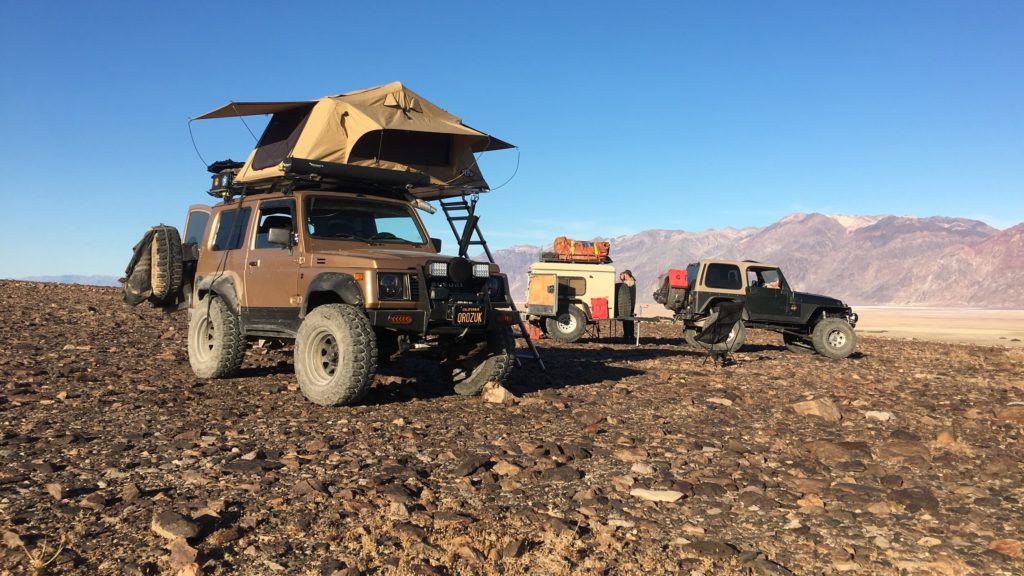 Cargo and the space to carry it is another important factor for an overlanding vehicle. You'll have to balance out convenience with a minimalist approach, but you can get by with basic backpacking gear and a few extra items. Of course, if you want to do more than get by you'll need more cargo room. More on that dilemma later. Gross Vehicle Weight is an important consideration for every vehicle, but when you're addressing cooking, food, water, recovery, navigation, tools, and required camp gear there are countless combinations of what to take to make the most of your trip. 
Comfort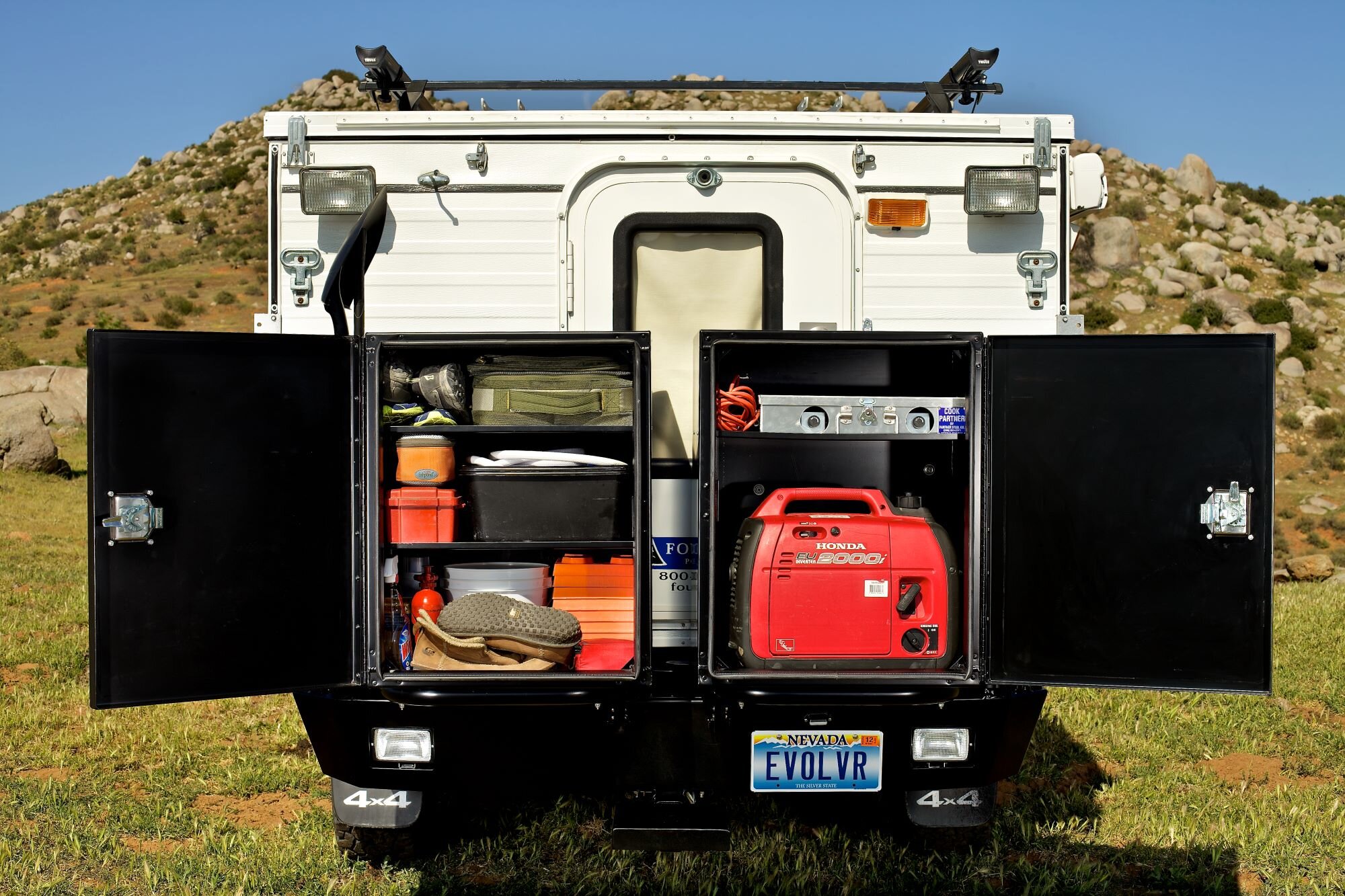 Comfort is the final piece of the equation. Be honest, and ask yourself if you'll be fine in a rooftop tent, or will the slide-in camper be more of your style. This question will come into play with many different factors.
Do you need onboard water for a shower and dishes, or can you get by with a jerry can? Is a cooler more your style, or will you want more fresh food without the bother of ice? If you need ideas on what to pack to keep yourself hydrated and well-fed check out our Gear Essentials: Kitchen, Cooling, and Provisions. 
These questions are part of the fun in figuring out your own version of overlanding. Thankfully there are plenty of resources to help you make informed decisions. If you visit an Overland Expo you'll be sure to see overland vehicles of every conceivable shape, size, and variety. While there are undoubtedly many that are similar, it's highly unlikely that any two are exactly alike when you dive into what they carry and where they're intended to go.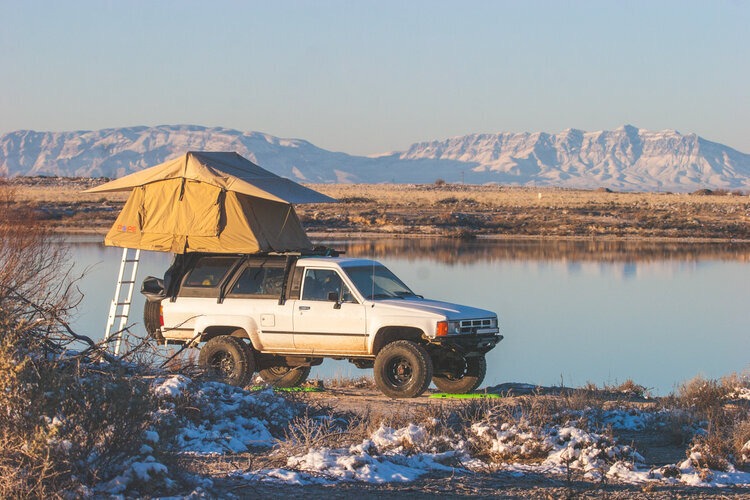 Each group will have their reasons for why you should drive a Toyota, a Jeep, a Land Rover, or something totally different, and within each of those communities you'll find proponents of this or that particular piece of gear.
None of this guarantees your journey will be as smooth as silk. While it's nice to have a trip go off without a hitch, a particularly rough section of a route, getting lost, and terrible weather is all part of the adventure. Even when you hate it at the moment, it's those less than ideal aspects of a trip that usually come up in conversation for years to come.
For more specific discussions on what makes a great overlanding vehicle be on the lookout for our upcoming articles on the Best Overlanding Vehicles Under 20K and the Best Overlanding Vehicles Over 20K.