One night a handful of years ago at a mine in rural Australia, 20-something Tim Lightfoot fell off a bulldozer in the dark. He landing on his head in the back of a 79 Series Land Cruiser. Laying there, Tim looked around, not exactly sure what had just happened. Dazed, Tim realized he'd landed on the truck's aluminum flatbed or "tray."
"This sucks," he grumbled to himself. Tim didn't just mean falling off the dozer and onto his noggin. Though, that surely sucked. No, Tim was referring to the tray he landed on. Looking around, as he came to, Tim realized he could make a better aluminum tray.
At that moment, MITS Alloy was born.
Since that fateful night, though Tim is hesitant to admit it aloud (Australians are modest people), MITS Alloy has grown to become the number-one aluminum tray and canopy conversion company in Australia. And it wants to be number-one in America, too.
Tray-obsessed
Though it was the start of MITS Alloy, Tim's fall wasn't the genesis of the tray and canopy conversion industry. Australia's obsession with trays started more than a half-century ago in the agriculture. Like American farmers and ranchers, Australians convert their trucks to steel flatbeds for agriculture, too.
Where flatbed popularity plateaued with farmers in America, over the last 50 years, other Australian industries and tradespeople adopted trays for their wide-ranging utility as well. Everybody in Australia got on the tray bandwagon in the latter half of the 20th century from electricians to miners like Tim.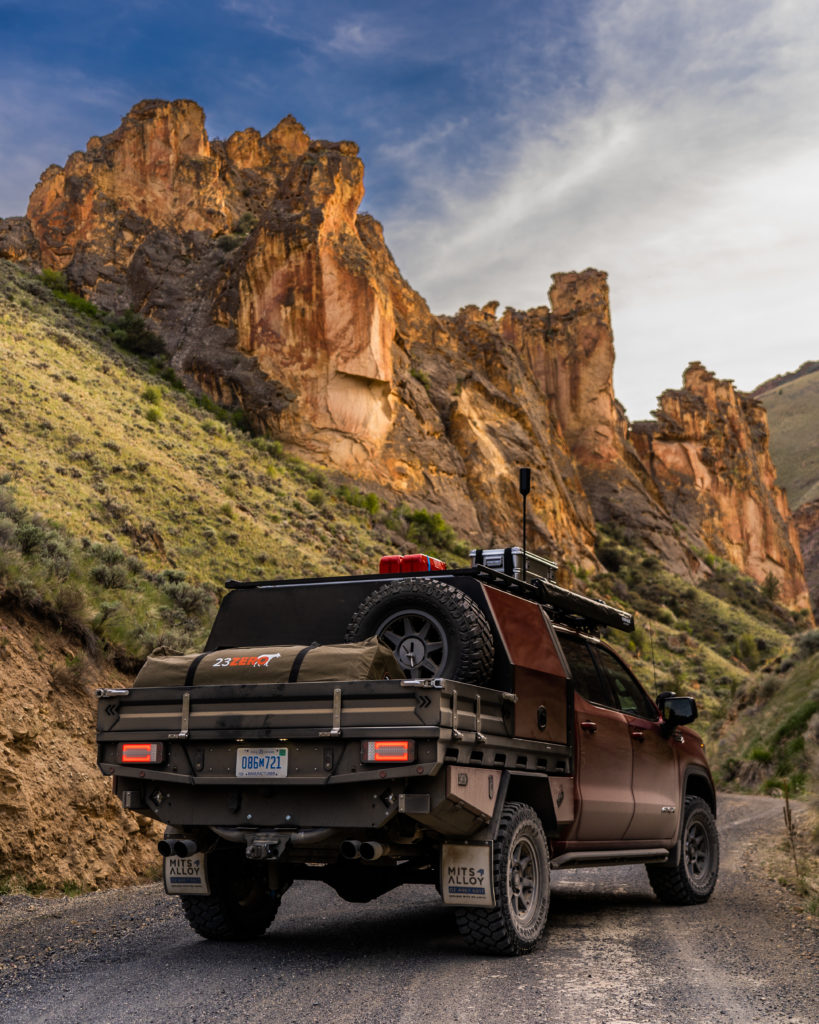 Tray conversions have been commonplace in Australia for more than 50 years. In fact, 40 Series Land Cruisers were offered with flatbed trays from the factory in the 1960s. To this day, the 79 Series Land Cruiser is sold in Australian Toyota dealerships as a chassis cab — no bed or "tub" is offered from Toyota in Australia. Sure, Aussies can order a tub for their 79 if they wish. But most opt for a tray instead.
Amazingly, this trend extends beyond agricultural Toyotas; trays are so ubiquitous that when an Australian buys a pickup truck — Nissan, Mazda, Ford, you name it — from the dealer, the first question the salesman asks is, "What brand of tray are you going to put on it?"
There's a good reason for trays' growth in popularity. Unlike a traditional tub, trays offer chest-level access to the load in the back of the truck; you don't have to climb up over a sidewall to get at your stuff.
However, a tray doesn't really offer many options for organization or protection from weather or thieves — it's a flat, open tray. This gave rise to the canopy. Although enclosed, an Australian canopy still provides access to the tray from all three sides, thanks to its side-opening gullwings, but it also allows owners to safely secure gear inside.
Why aluminum or "alloy" instead of steel? Not only is it lighter than steel, it's also more flexible. The corrugated roads in Australia's backcountry are so unforgiving that steel would eventually crack, but not aluminum. Nope, alloy gives enough without deforming to absorb thousands of miles on brutal dirt roads with the added benefit of lightness. Alloy is a win-win in this case.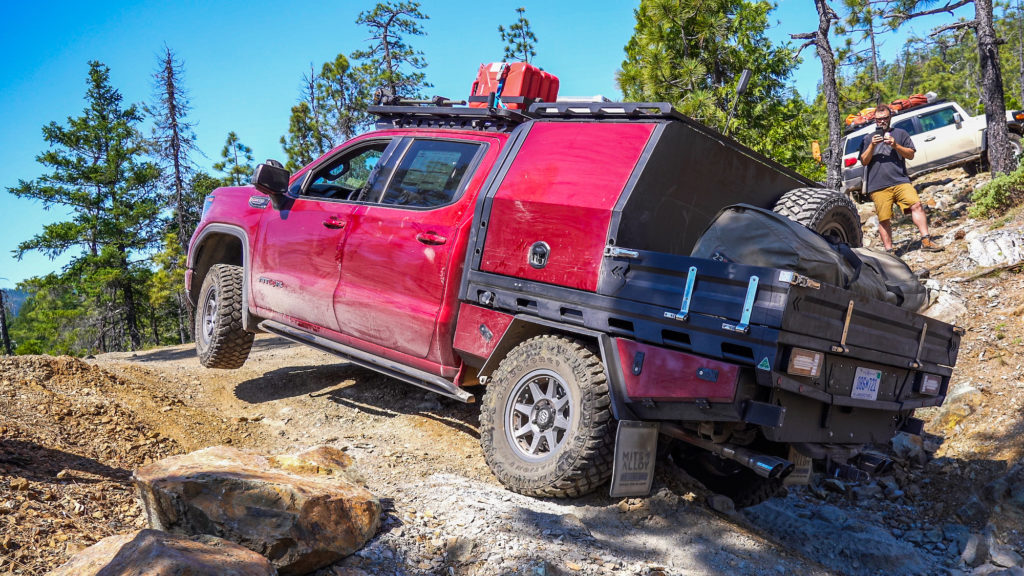 Since tradespeople use their work trucks on the weekends, the work benefits of trays and canopies eventually spread to outdoor hobbies, too, like fishing, camping, and off-roading.
It makes sense, right? If your tray and canopy is good enough to secure your construction equipment during the work week, it could be used to store your fridge and fishing rods on the weekend, too.
The cultural acceptance of trays and canopies is so widespread that Tim reckons there are more than 150 tray and canopy brands in Australia. Many of them, however, are small custom shops. Few operate at MITS Alloy's scale. MITS' quick ascension to the top of the heap is impressive nonetheless.
MITS Alloy
What does MITS Alloy stand for? Officially, it stands for Mining Industrial Trade Supplies — the industry in which MITS got its start. In reality, though, it's "Tim's" backwards.
Growing up, Tim suffered from dyslexia and was bullied mercilessly for it by his classmates. Tim shrugs it off now, though; he figures his unique brain wiring made him brilliant at other things like industrial design and fabrication.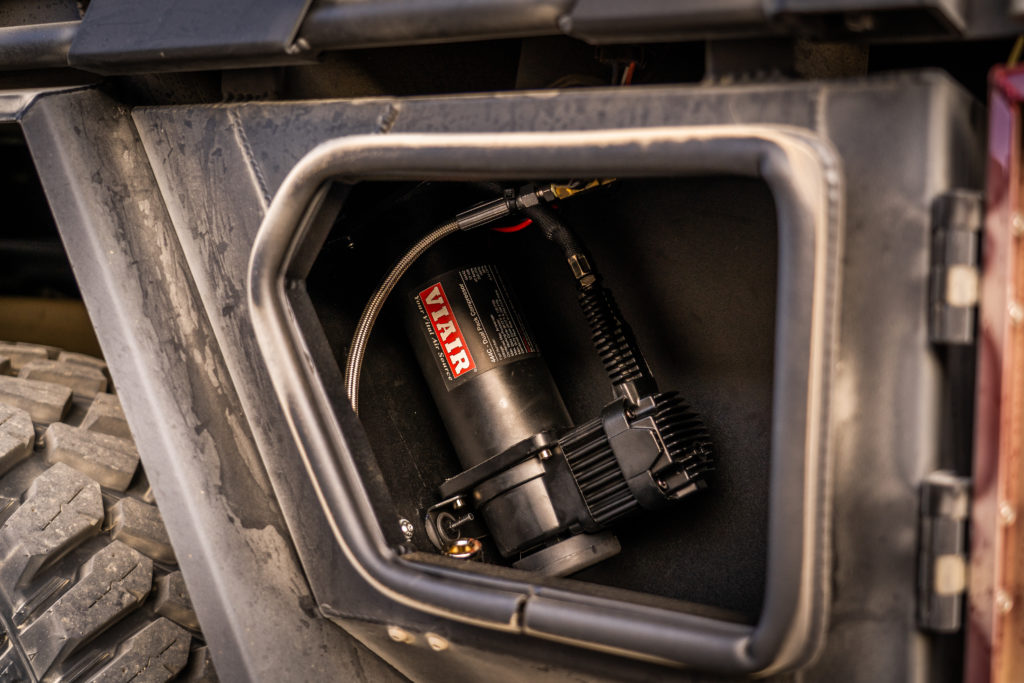 Right from the jump, MITS Alloy immediately distinguished itself from the rest of the competition — some with a 50-year headstart — with an ingenious modular design. Yes, Tim and his team have created a really handsome-looking tray and canopy package, with a myriad of smart features, like auxiliary water tanks and jerry-can holders and cubbies and drawers.
It's inside, however, where Tim's MITS' genius really shines through. Unlike other canopies on the market, MITS has a modular inside track system. Customers can specify all sorts of interior features, from mundane things like shelves and drawers and pull-out work surfaces to more fanciful things like auxiliary power management and fridges and ovens.
Where other brands weld these features in place, MITS does not. Instead, MITS interior components bolt into tracks that run throughout the canopy's interior structure. Don't need a shelf in the back half of the canopy? It comes out with four bolts. Want your oven further forward, loosen the four bolts and slide it up. It's that easy.
What's also cool is how quickly a canopy can come off the tray. Like campers that drop into traditional pickup beds, MITS canopies come with a set of legs that can be inserted into the canopy and lifted up off the tray. In a matter of minutes, you can go from having a full overland-kitted canopy to a flatbed.
The Metery
MITS Alloy offers a bunch of tray and canopy variations — too many to list here. For our Ultimate Overland Vehicle 2022 build, we selected the half or "metery" canopy. This gave us a three-foot (i.e. meter) canopy but still left some room at the back to utilize the remainder of the tray. The Aussies call this setup the "metery."
In the open tray area, we added some of MITS' fold-down side rails and some L-track. This enabled us to keep our 23 ZERO swag in the back (a very Australian accessory).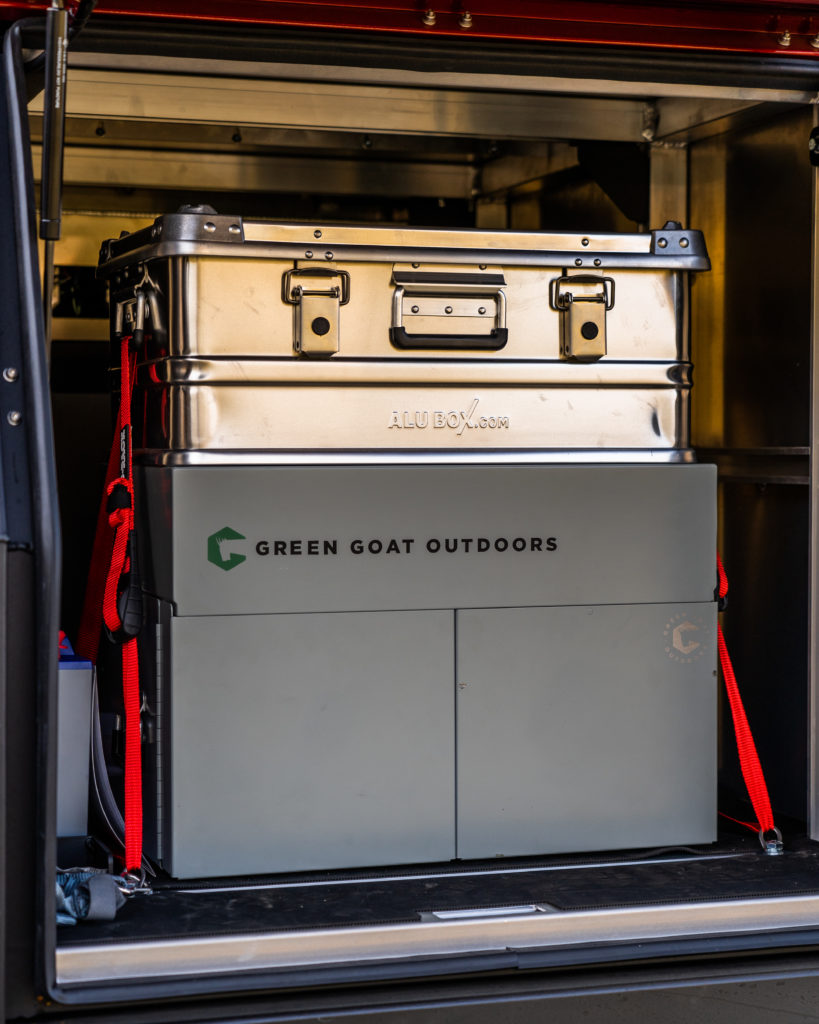 Beneath that, we have the center full-length drawer that pulls out from underneath the tray. And on either side of the tray there are lockable storage boxes fore and aft of the rear wheels. In these, we keep gear, including our Viair Expedition air compressor.
MITS' team down in Australia were also able to get our GMC's paint code and match the canopy's gullwing doors and the aforementioned storage bins' doors to the truck's paint. This gives it a great, cohesive look that we really love.
Why a tray & canopy?
Hopefully by now, the rationale behind choosing the tray and canopy conversion is self-evident. Not only does the tray and canopy give the GMC a really Australian (i.e. cool) look, it offered utility that the standard bed could not. With waterproof and lockable places to store our gear, the tray and canopy was a no-brainer.
As you can see from some of the stories we've produced this year in the Ultimate Overland Vehicle 2022, we've not babied this truck at all. And it's held up a treat (am I doing Australian slang right?).
If you'd like to learn more about a MITS Alloy tray and canopy conversion for your overland truck, you can do so on their U.S. website: https://mitsalloy.com.au/usa/