Overland Expo and Yakima are proud to bring you a fine selection of films documenting overland travel at Overland Expo West September 24-26 in Flagstaff, Arizona. Join us Friday & Saturday evening in the Winnebago Theater featuring short films from the Overlander Film Festival and a series of short and long-form films submitted by overland travelers documenting their around the world trips by motorcycle and vehicle.
The following films will be featured at Overland Expo West: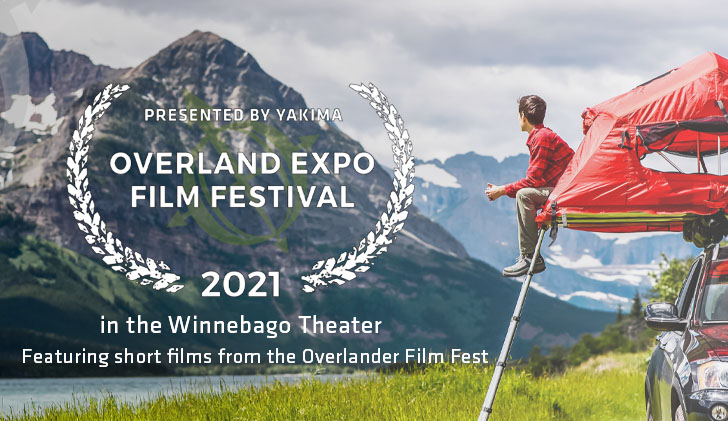 FRIDAY, SEPTEMBER 24
7:00 PM – OVERLAND EXPO FOUNDATION CHARITY RAFFLE
Friday's viewing of the Overland Expo Film Festival presented by Yakima will be kicked off by a charity raffle for the Overland Expo Foundation. There will be thousands of dollars in overland prizes given away from our sponsors for vehicle and moto-based adventurers. Tickets are available for purchase online in advance, at check-in, at the Overland Expo Foundation / Ultimate Builds booth at the show, and at the Winnebago Theater from 6:30 pm – 7:00 pm on Friday night. Must be present to win.
8:00 PM – FEATURE FILM
Ride BDR: A 10 Year Retrospective
Film Maker: Sterling Noren, Director
Sterling Noren lives to explore, discover, create, and share. He began his professional film career in 1990 and created his first adventure motorcycling film in 1998. He is a founding member of the Backcountry Discovery Routes organization and produces films and advertising for the adventure motorcycling community including The Motorcycle Travel Channel. Sterling lives in Bisbee, Arizona where he owns and operates a small vintage motel called The Jonquil. He regularly presents his films before live audiences and encourages others to live inspiring lives of travel and adventure.
Film Description
Celebrating 10 years, 10 routes, and 10,000 miles of adventure! Telling the decade-long story of the BDR organization, this 75-minute film features never-before-seen footage and bloopers from the BDR vault, interviews with founders, and a behind-the-scenes look at how BDR came to be and where it's going. From its ragtag beginnings to becoming one of the most influential names in adventure motorcycling, this is one ride you won't want to miss!
Romantic Road
Film Maker: Oliver McGarvey, Director
Oliver McGarvey is a filmmaker and artist passionately focused on exploring offbeat and unusual behavior in our world. Raised by an artist and a writer/entrepreneur, he learned the beauty of combining compelling narratives with unique perspectives to create projects filled with passion and love. After winning a local short film festival at age 14 he, nearly a decade later, went on to produce and direct a first feature documentary, Executive Produced by Sharon Stone, that won multiple Best Documentary awards internationally and has aired on SKY ARTE in Europe and went on to have a record-breaking theatrical release in select countries incl. the UK. Shorter format projects include award-nominated music videos for artists like Homeshake and various commercial shorts under his production company Brom.
Film Description
One English Couple. One Battered English Car. 5000 Miles Through The Heart Of India.
An English couple, a leading London lawyer, and his wife re-define later life by motoring rural India in their battered 1936 Rolls Royce, falling into company with tea-wallahs and maharajahs, dodging tribal conflicts and battling with border-officials to get to a photography conference/human rights festival in Bangladesh.
SATURDAY, SEPTEMBER 25
7:00 PM – SELECTION OF SHORT FILMS
We open Saturday's Overland Expo Film Festival with short films from the community – and a selection of films from the Overlander Film Festival.
META: South of the Wall
Film Maker: Sinuhe Xavier, Director
First things first, how do you pronounce that name? Sin-Way… Easy… Sinuhe Xavier is a director who consistently creates astonishing campaigns for the best-loved brands in the world. His 360º approach to content yields a full toolbox of visual perspectives from live-action to wide-screen shots for Bentley, Jeep, Land Rover, Toyota, Google, and many others in the automotive, film, and lifestyle industries. BBDO, TBWA Chiat Day, Saatchi, 180LA, and RGA have all tapped his talents to turn their concepts into epic print and motion imagery. Xavier has won Clios for his work on Danny Boyle's film 127 Hours (2010), Wild with Reese Witherspoon (2015), and Nike's "Speed Drops" campaign (2016). He splits his time between Colorado and California, ever-ready to embark to the next location. His former life as a professional ski mountaineer for The North Face and later a photographer for Burton Snowboards taught him how to be nimble with production in the worst conditions. Having shot in over 35 countries over 6 continents provides the experience to adapt to any environment to create content beyond the usual creative scope.
Film Description
I was in the city of Oaxaca working on a film shoot about the magical powers of mezcal when I met Miguel Lerdo, the owner of Concept Racer, a boutique motorcycle shop in the La Roma neighborhood of Mexico City. Our film had a scene where this gringo is riding a motorcycle through the valleys of Oaxaca looking for something real, something to wake him up from his midlife lethargy. Miguel brought down a beautiful Triumph Scrambler for our film hero to ride. If you know about working on set, you know there is a tremendous amount of downtime, be it waiting for the sun to set or the cameras to get set up. There is no better way to kill time than putting the hurt on an off-road motorcycle. Miguel and I flew down the dirt roads of rural Oaxaca, putting just the right amount of grit on the bike to make it look legit.
East-West Australia Jeep Expedition
Film Maker: Chris Collard, Director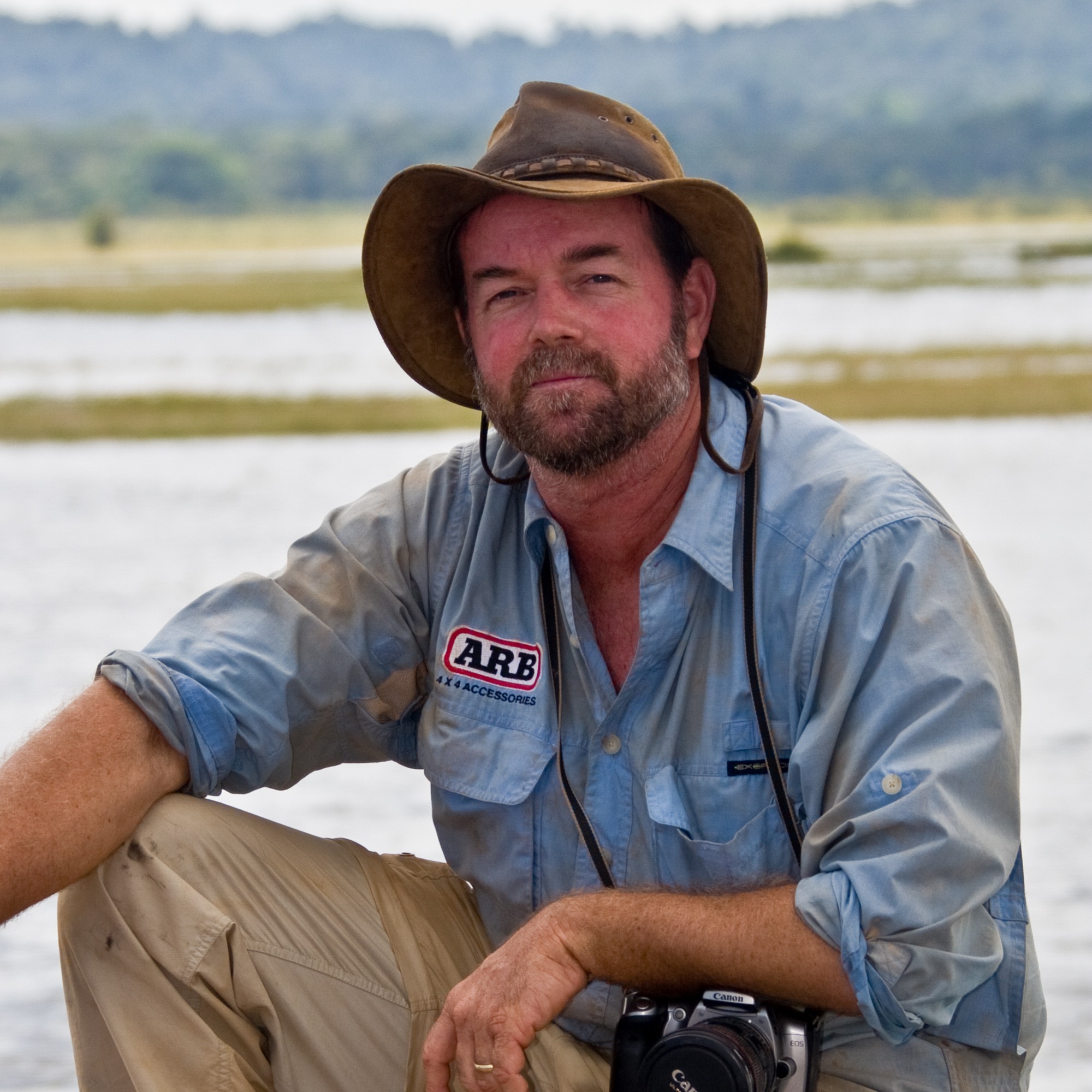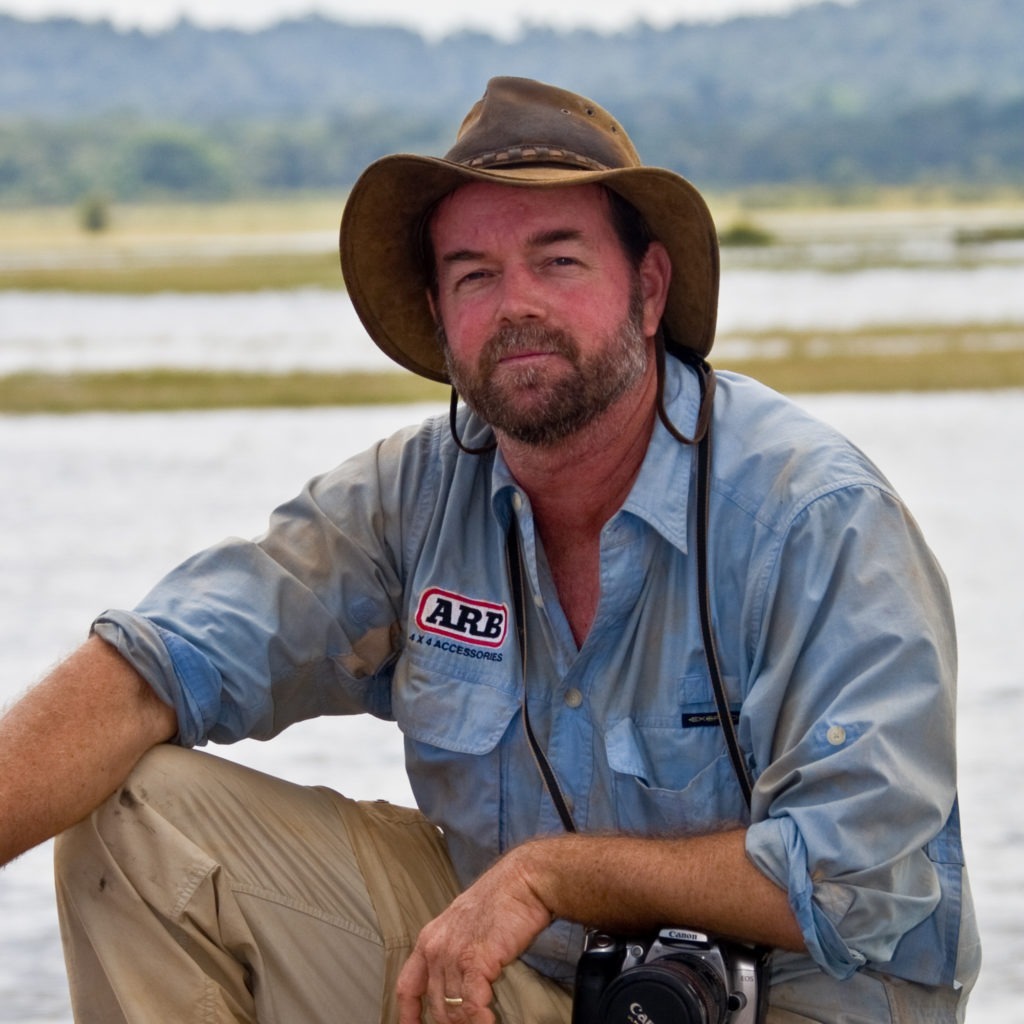 With more than 20 years as a professional photojournalist, Chris' work has been published in National Geographic Adventure, New York Times, Tread, Motor Trend, and Car & Driver, and he spent seven years as editor-in-chief of Overland Journal. He is the North American correspondent for publications on six continents, and commercial clients include Jeep, Red Bull, Ram Trucks, Six Speed Media, ARB, and Dubai Graphics. Assignments have taken him across all seven continents, and in 2015 he was inducted into the Off-Road Motorsports Hall of Fame as a pioneering journalist. When not working, he can be found on The Office (his sailboat) sipping fine tequila and waiting for a tailwind.
Synopsis
In 1969, Australia's northern Simpson Desert was a vast and uncharted expanse known only to the region's indigenous tribes. It was this white space on the map that drew Ian McDonald and a team to cross the Simpson's 1,100 north-south sand dunes as part of a 5,000-kilometer expedition from the easternmost part of the continent to the westernmost. As the expedition's 50th anniversary approached, explorers Chris Collard and Ben Davidson gathered five Jeeps and a crew of 13 to follow McDonald's east-west tracks from the Pacific Ocean, across Australia's great red center through lands that have not been traversed for five decades, and to Steep Point on the edge of the Indian Ocean. Episode 1 joins them at Cape Byron, the beginning of an epic month-long journey.
Overlander Film Festival Short Films
Short Film: Little Victories – a part of the Overlander Film Festival
Filmmaker: Antony Austin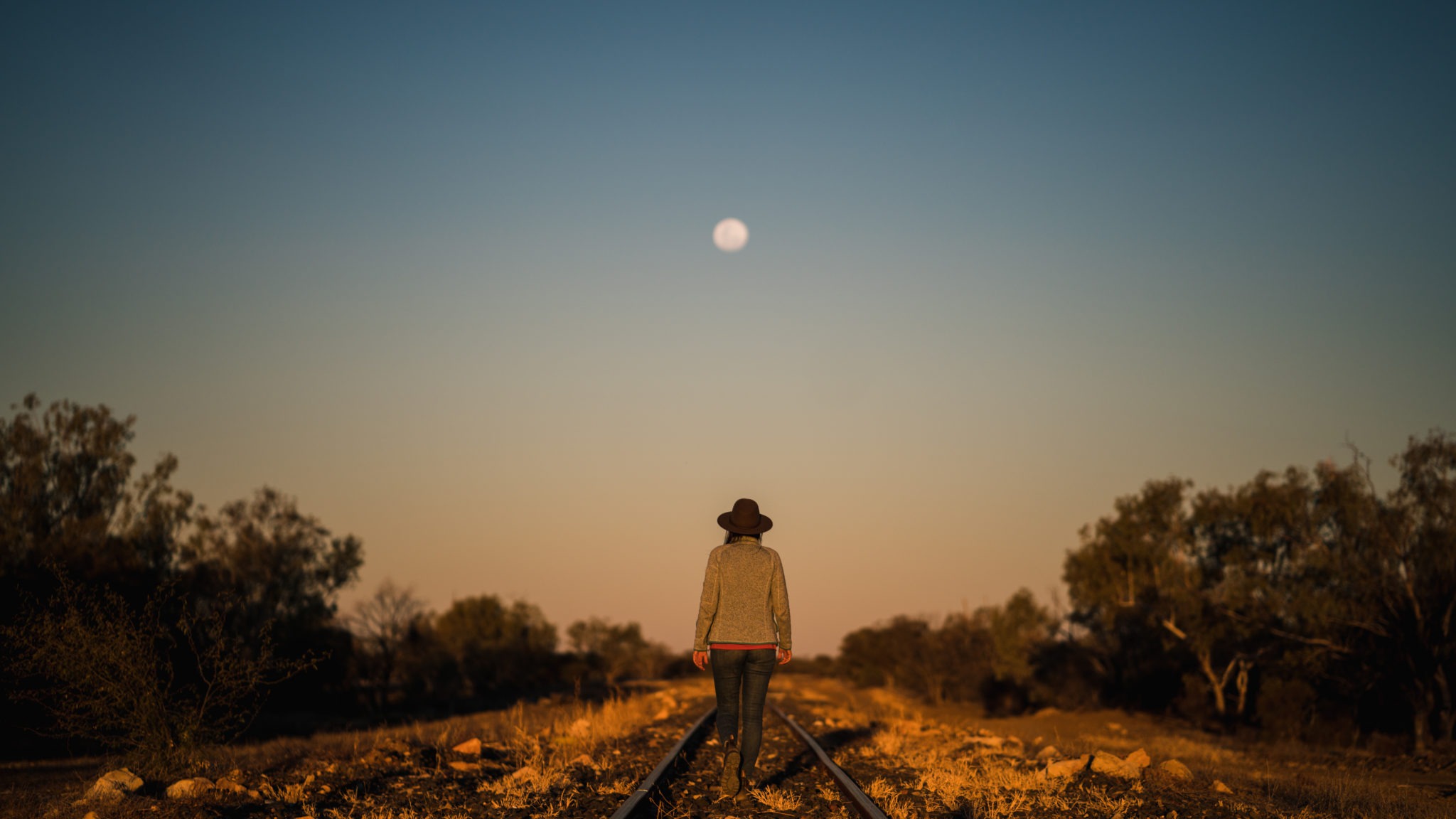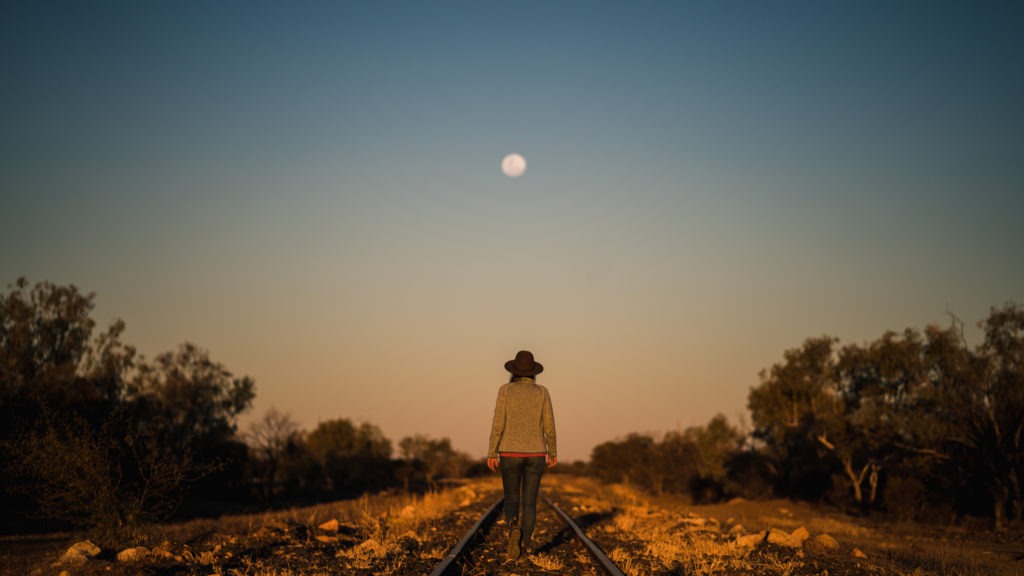 One of us was watching 'The Long Way Round' in a dusty, university dorm room. The other was trekking the Great Wall of China. We hadn't met each other yet, but the next six years would chart a long and steady realization of a shared ambition to travel the world. We would meet in the office, move to Australia, fall in love with a Landcruiser, and, after years of planning, set sail to explore the world together. Creating had always been a personal, almost secretive parallel up to this point. That dusty dorm room was also home to a few guitars, a four-track tape recorder, and a handful of cheap film cameras. Today, the process of creation brings together music and images in an attempt to capture the sense of 'newness', awe, and peace we chase while traveling. It's still a deeply personal process but has transitioned from secret side life to a happy, experimental project from the road. 'Little Victories' is our own story. A creative monument to the moments that remind us why we're here, it's wrought with the life-affirming highs and hard-learned lows from the last 300 days on the road. Despite our long-held plans unraveling before us, the best moments have all been on the other side of overcoming the challenges we didn't see coming. Without them, we wouldn't be where or who we are now. We're Emma & Ant, and as long as we can, we will roam.
Short Film: City Girl – a part of the Overlander Film Festival
Filmmaker: Monique Song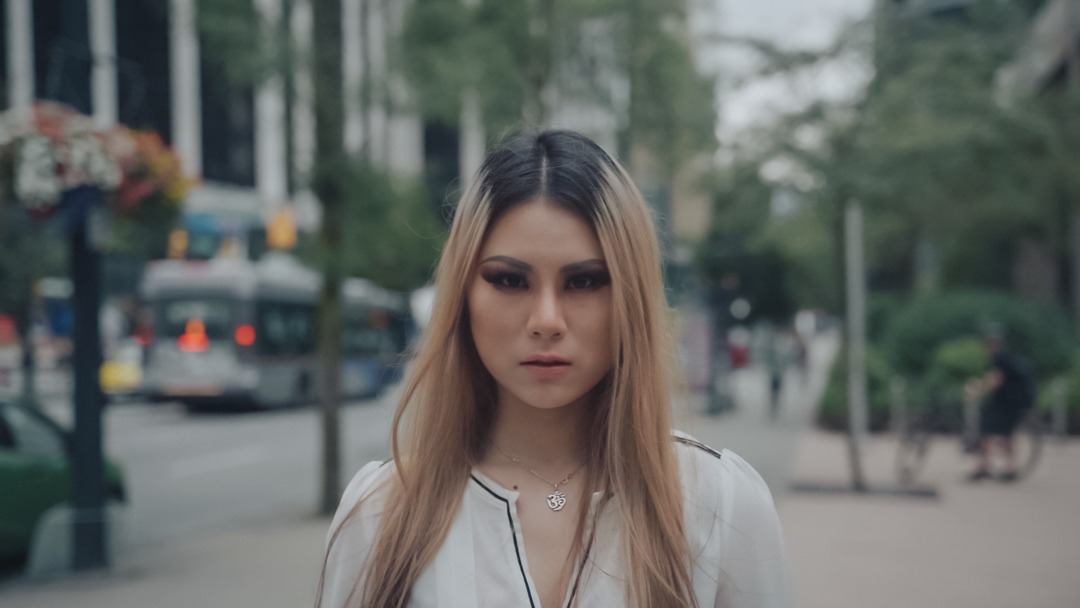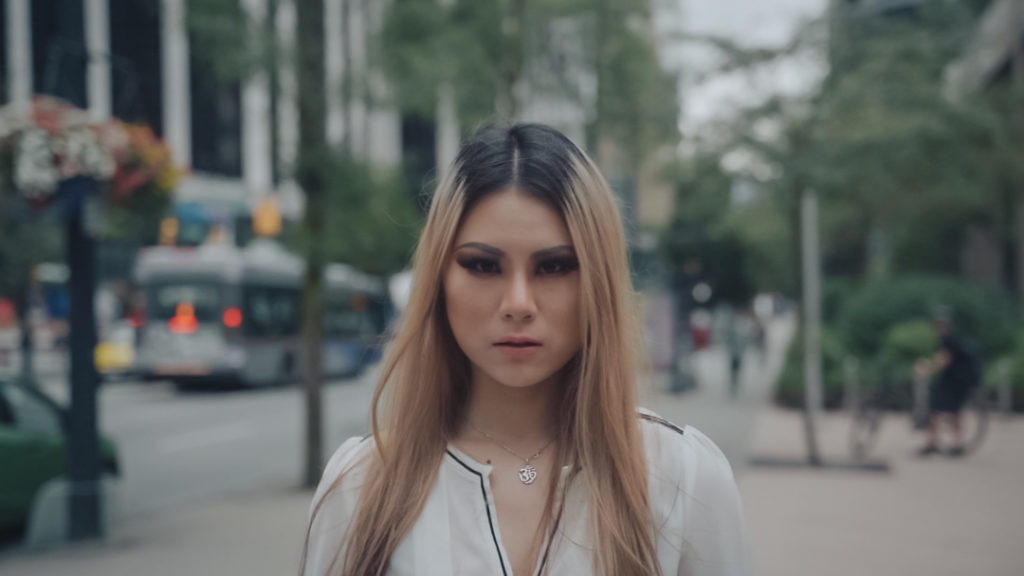 Growing up a sheltered city girl, Monique felt utterly suffocated by the corporate culture in the downtown financial district. She started going on trips during weekends and holidays around Western Canada for escapes. At a breaking point, she left the old belief system and embarked on an overlanding trip to the farthest country from home and started taking photos and videos to record her travel and sharing the journey. Since she didn't come from a background where outdoor adventure is a norm, people's stories fascinate her: of why and how people started doing what they do, what the turning points are, what kind of difficulties along the way. These real and personal stories are her main inspiration for making films.
City Girl is a true story of what Monique went through. This life-changing experience became a turning point of her identity as she learned to do things she had never done in civilization. Eventually, she regains recognition from her parents and embraces her roots. However, a pandemic hits and pushes her to find a new meaning of "home".
Short Film: At Our Core – a part of the Overlander Film Festival
Filmmaker: Laura Titensor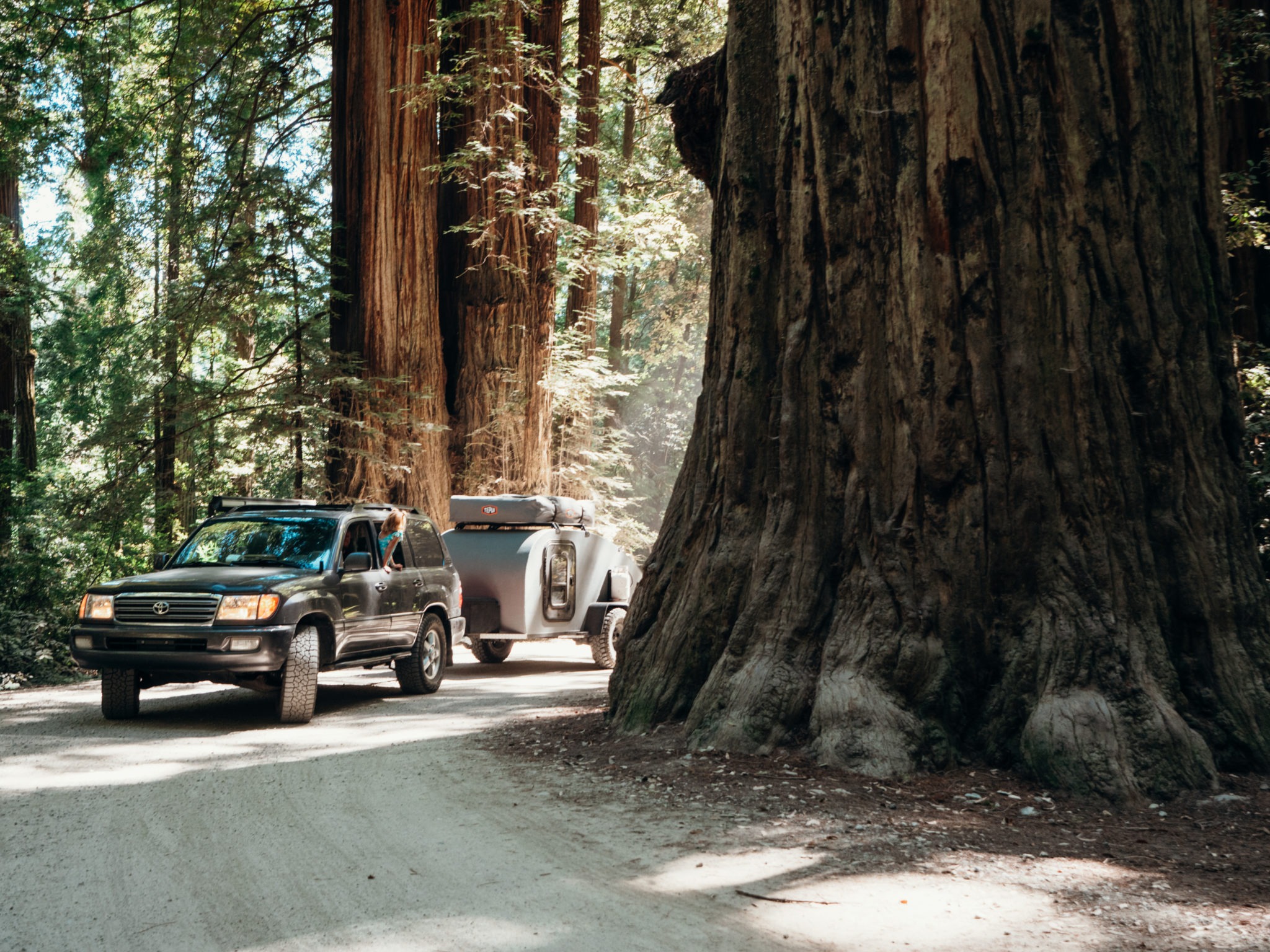 Synopsis
As the Titensor family overlands through Oregon they meet fellow explorers that, at a glance, seem different from them. With a deeper look, they find how alike they are.
Laura is a self-taught newbie when it comes to filmmaking but adventure is in her blood. She grew up doing everything from mountain climbing to canyoneering and has an itch that just can't be scratched because she hasn't slowed down at all.
"Truthfully, At Our Core was something I created to push my own limits of filmmaking but I loved the story that came from it. Its message is something near and dear to my heart and one that I truly believe."
Short Film: Becoming Borderless – a part of the Overlander Film Festival
Filmmaker: Adam Clayton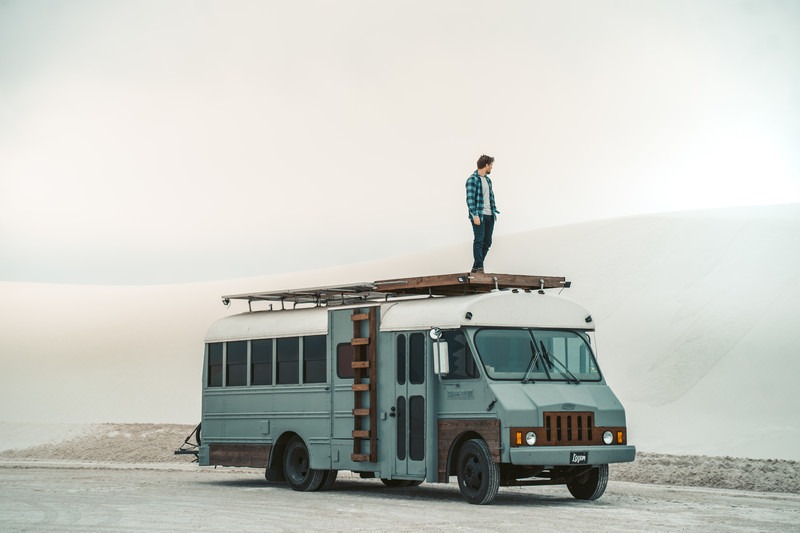 Becoming Borderless is a story of adventure, exploration, and discovery. Newlyweds Adam and Destiny sold their home, bought a bus, renovated it, and have changed their lives forever.
My name is Adam Clayton. I finished community college film school in 2011. I worked on film sets for about a year and hated it. No one would let me touch anything cool. So I got a camera and started doing my own thing. Then I started traveling internationally and realized that travel, plus cameras were what I should be devoting my time and energy to.
Shortfilm: I Always Wanted More – a part of the Overlander Film Festival
Filmmaker: Linus Beimo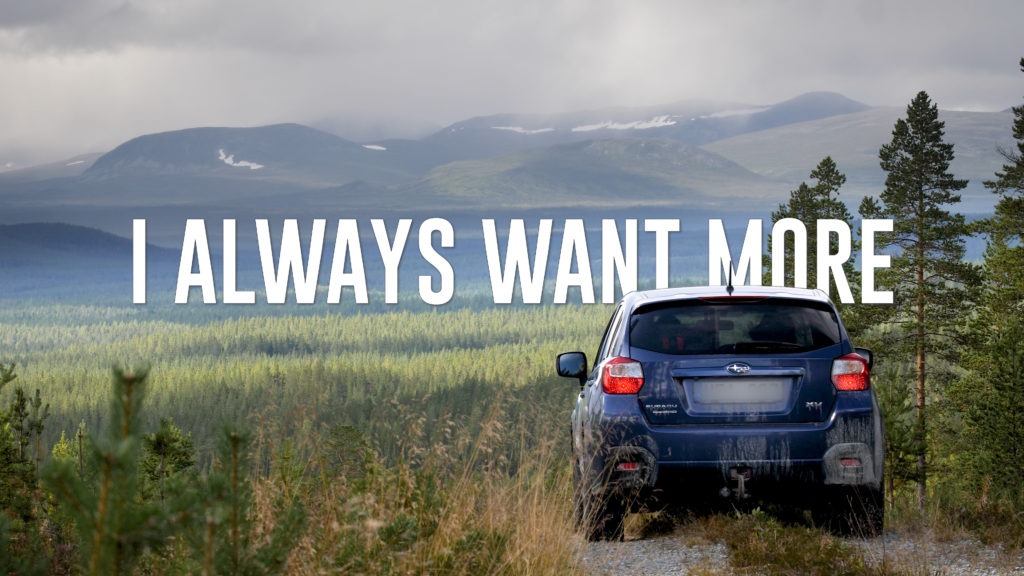 Synopsis
With a few adventures in my bag, I decided to keep it short and simple for this one. My failed Baja project was the starting point for me to pick up a camera in the first place as I documented the progress of the build.
It eventually led me into filmmaking and I was doing small filmmaking projects on the weekends. Back in 2016 I lost my regular job and decided to give my filmmaking hobby passion a go, that is now my full-time job.
Shortfilm: Clarity a part of the Overlander Film Festival
Filmmaker: Sam Bischof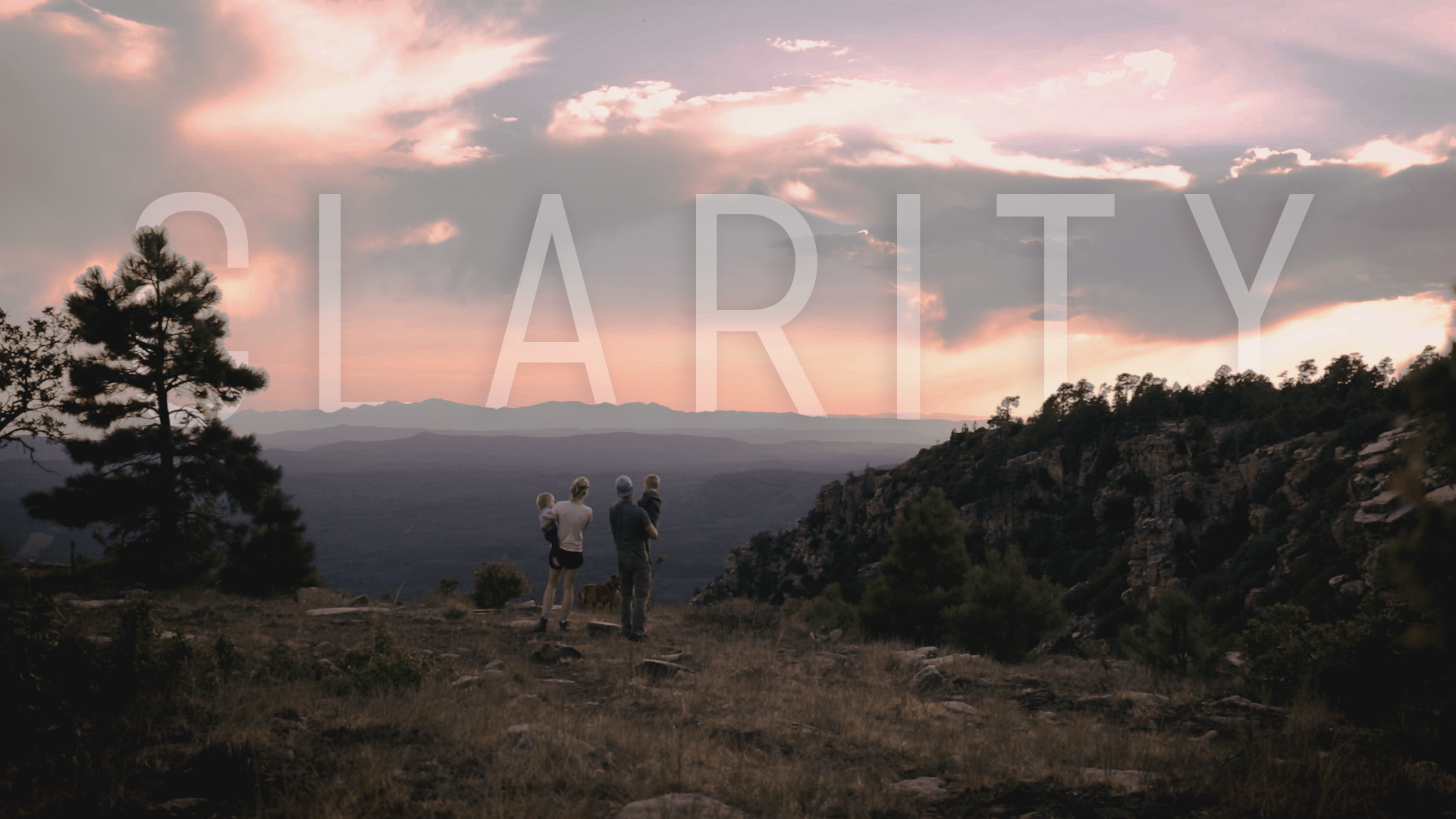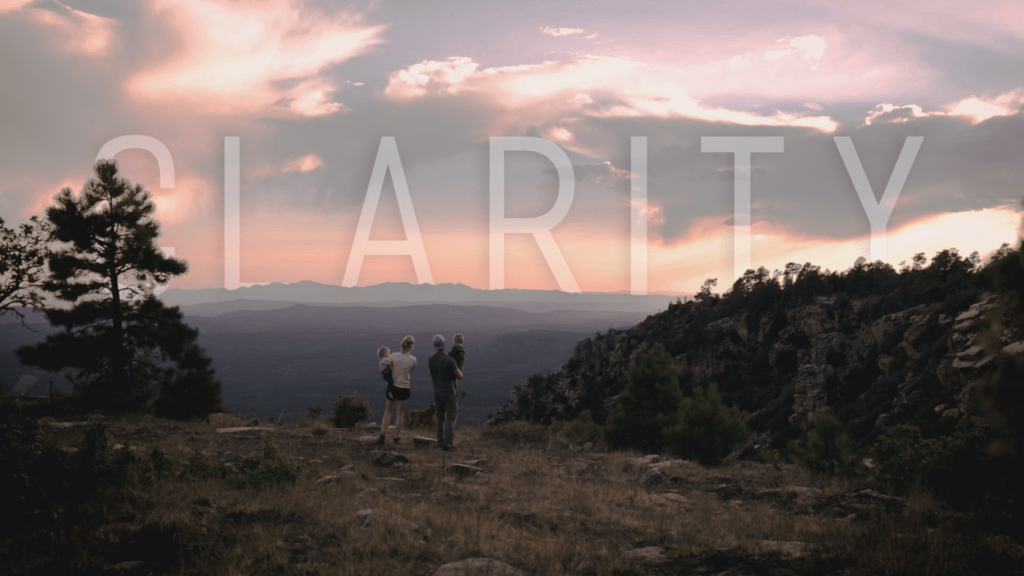 Synopsis
My name is Sam Bischof, and I am an amateur filmmaker and photographer with an outdoor obsession. I first picked up a camera about 7 years ago to film music videos for my band and quickly realized that the possibilities for both photo and video were endless with my new camera. I've made content ever since, but it's always been in a more run and gun fashion. The Overlander Film Fest is officially the first film festival I have ever entered and it challenged me in completely new ways to not just string pretty shots together, but to tell a story and make it meaningful.
My inspiration for making films actually almost always starts with music. I hear something in a song that inspires some of the imagery that goes into my videos, and I love having the ability to combine those two things to tell a story or invoke emotion. But at the most basic level, I love to create and showcase the beautiful world we live in.
I've camped and 4wheeled my whole life. Growing up in rural locations, the outdoors has always been home to me. It wasn't until 2017 when I bought a 4runner that I discovered overlanding, and I've been obsessed ever since. We've camped and explored far off the beaten path all summer long for days at a time with our two young kids, but I have yet to build an official overland rig, because as it turns out…they ain't cheap! I'm working my way towards an official build with my new Tundra, and can't wait to join other like-minded enthusiasts on our first official Overland Expedition.
Join Us At Overland Expo West
The Yakima Overland Expo Film Festival is included in your ticket to Overland Expo West September 24-26, 2021 at Fort Tuthill in Flagstaff, Arizona. Buy tickets.