Without a place to go, the most outfitted rig to ever grace the backroads is a bit pointless. It's simple enough to find trails, backroads, or some other adventurous route, but it isn't easy to find places to call home for the night. Some parts of the country have a distinct lack of public lands. While other areas are fortunate to have plenty of public lands, those come with a host of regulations.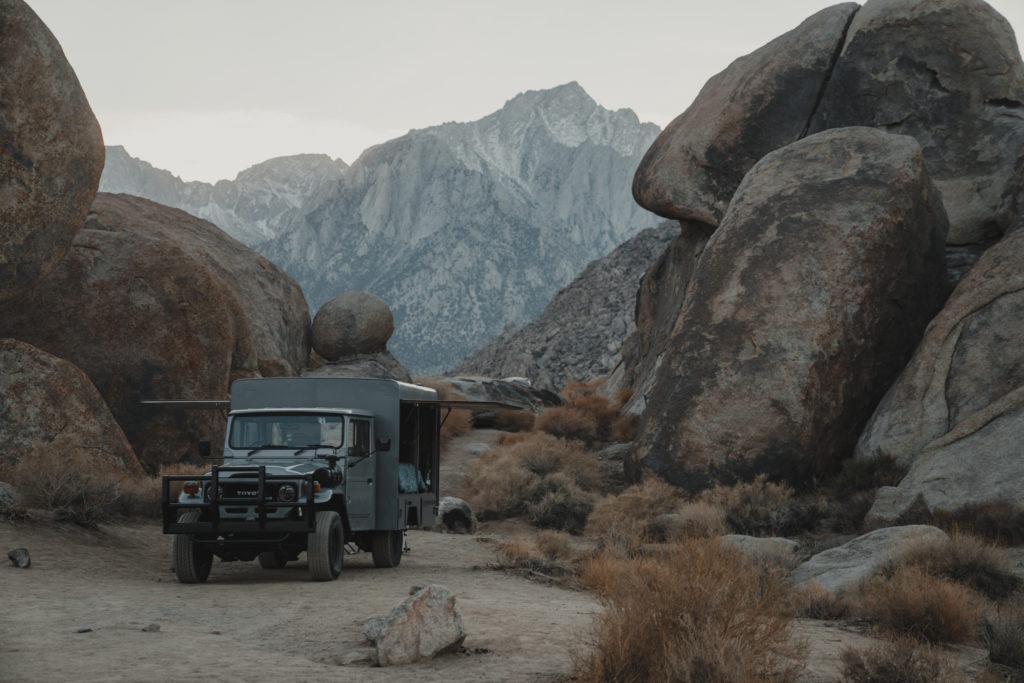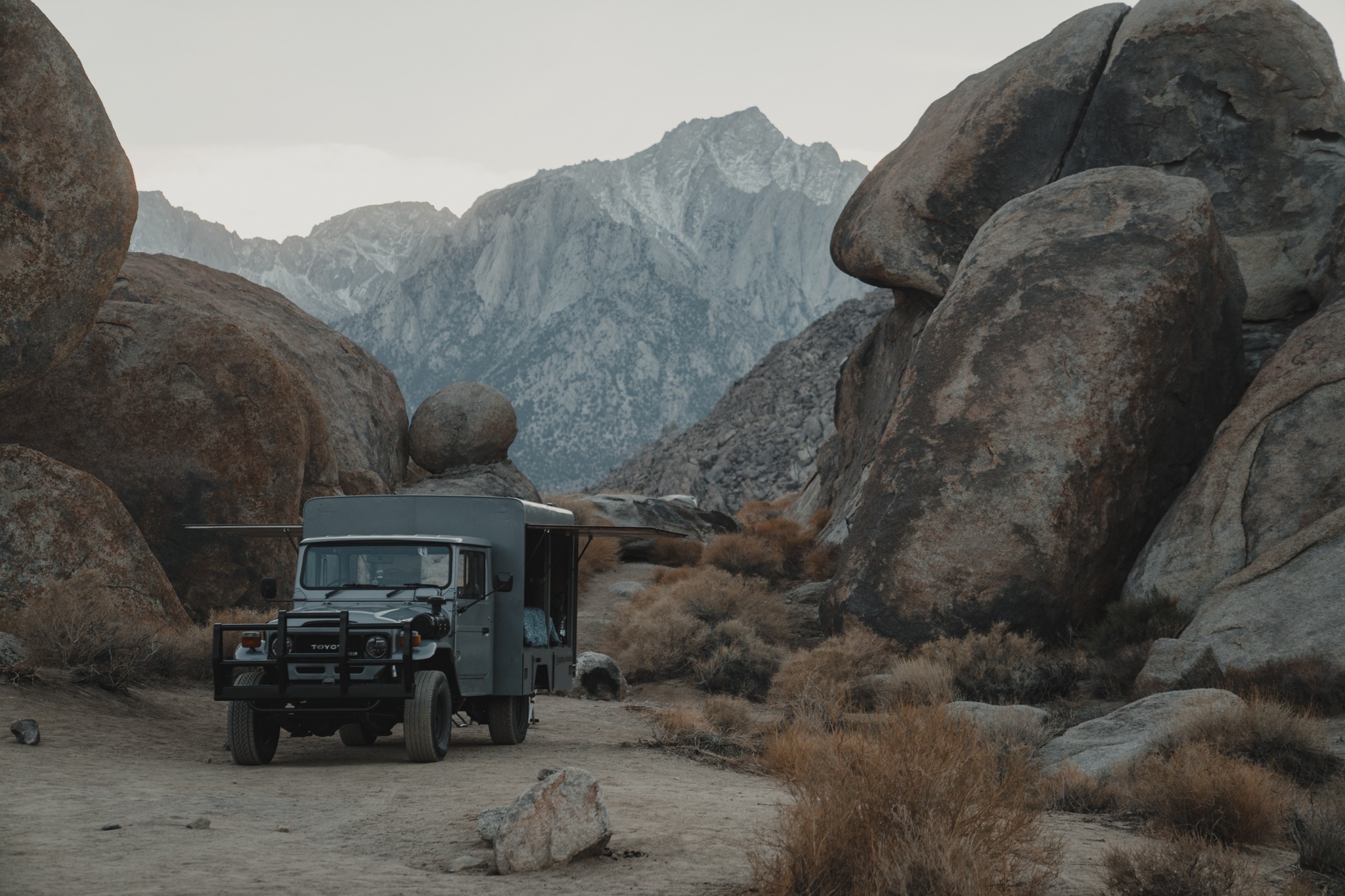 Some overlanders like to wing it, and there's nothing wrong with the journey being the destination. However, it only takes a couple of times of driving into the night, searching for a place to catch some shut-eye, before you start pre-planning where you'll spend the night.
So whether you're a fly by the seat of your pants type, or an expedition detail planning pro, we have some ideas for places to search for your next home away from home.
Camping on Public Lands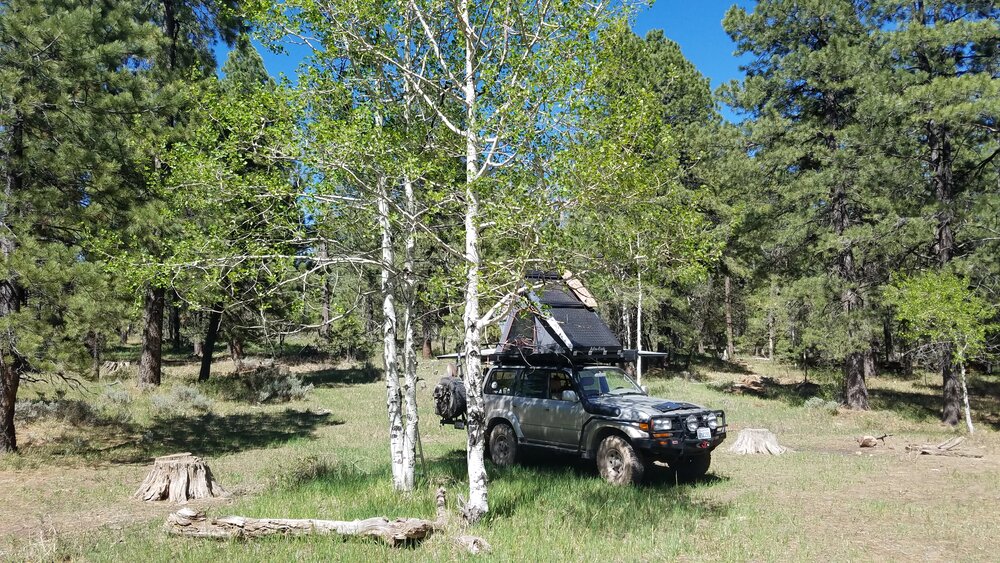 Regardless of other factors, most campsites will fall into either the public or private category. On public lands, you'll often find options to camp in dispersed sites or in a more formal campground.
Many State and National Forest feature organized campgrounds. These vary widely in size, privacy, and amenities. A few might only be a few flat spots tucked into the woodlands off the main forest road, while others are full campgrounds with bathhouses, electric hookups, and concrete pads. Some might have a reservation system in place, but many are first-come-first-serve and fill up quickly during peak seasons.
It's also worth noting that State and National Parks often have campgrounds, but in our experience, they're usually relatively tame and tightly packed. They're fine in a pinch, but with a bit of research or willingness to explore, you can generally find better options.
For a truly wild camping experience, most overlanders will look for dispersed camping opportunities. Unless otherwise posted, dispersed camping is allowed on the majority of public lands. These "sites" are usually unimproved and offer a nice isolated spot for individuals or small groups. We say "sites" because that's a bit of a misnomer. Sometimes it's just a vehicle-sized flat spot just off of the forest road or trail, other times it might be roomy enough for a few rigs. You never know until you get there, and that's all part of the fun. Some of the best options for finding dispersed camping opportunities are at the end of spur roads on public lands and the central portions of large sections of public lands.
Private Land Camping
Not that long ago, private camping options in the US would have been limited to campgrounds in popular areas. Many of those are geared towards RVs and rarely offer a very adventurous experience. However, it seems we're finally catching up to the rest of the world, and people that live in or near wilderness areas are offering up a spot for campers in exchange for a small fee. However, instead of a simple face-to-face interaction, the chosen platform for arranging these sites is usually a mobile application or website. We'll discuss some of our favorite options for finding privately owned camping options in a bit.
Mobile Apps & Online Trip Planning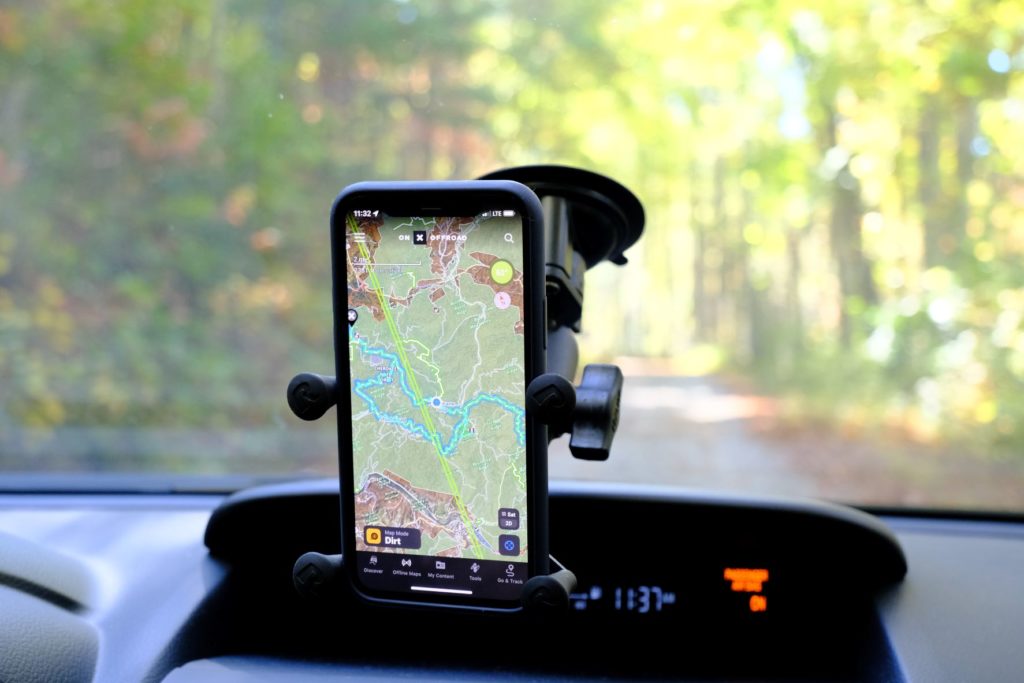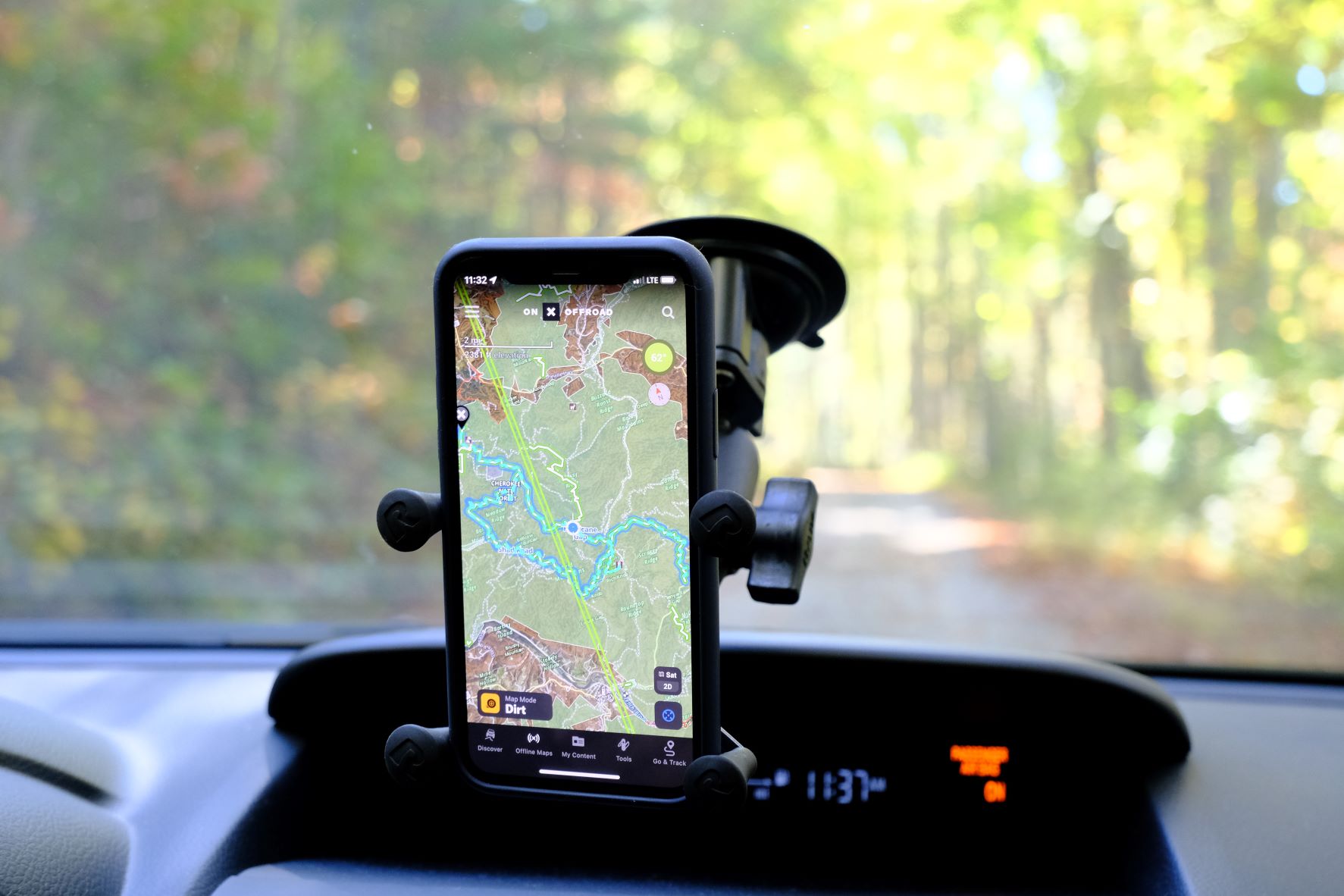 We're fortunate to have a number of online resources at our disposal. These are useful during the pre-trip planning, and they can save the day on the fly.
Several mobile applications and websites are dedicated to sharing information on formal and informal routes. They usually include information about the difficulty of the terrain, camping opportunities, resupply points, and more. Many applications also allow you to build routes or tracks, mark waypoints, and save all of that information for your upcoming trip.
Look for a program that offers both mobile and web-based platforms. That way, you can do your pre-trip planning on a larger screen, then download it to your mobile or a dedicated device. It's also important to have the ability to store maps offline. You don't want to get to the middle of nowhere, only to find your cell service is gone, and now you don't know how to get to the campsite.
Our own Trips & Trails series is a great place to look for your next trip idea. We highlight trails all over the country, ranging from short jaunts to multiday trips, that can match every overlanders skill level.
Dedicated Websites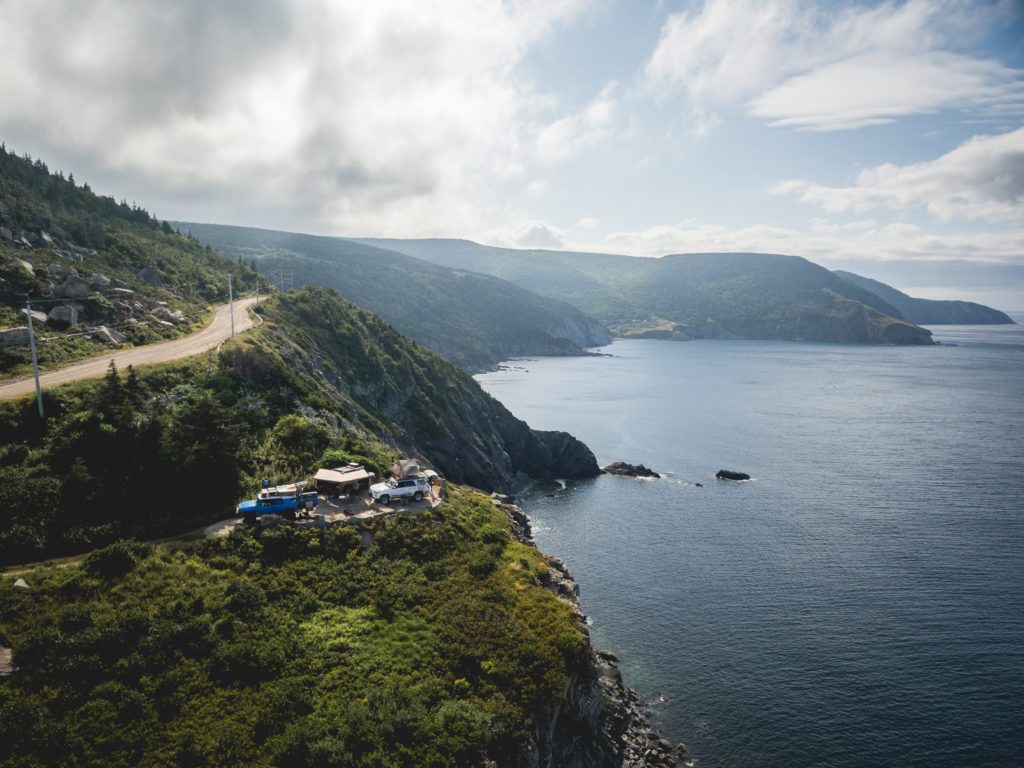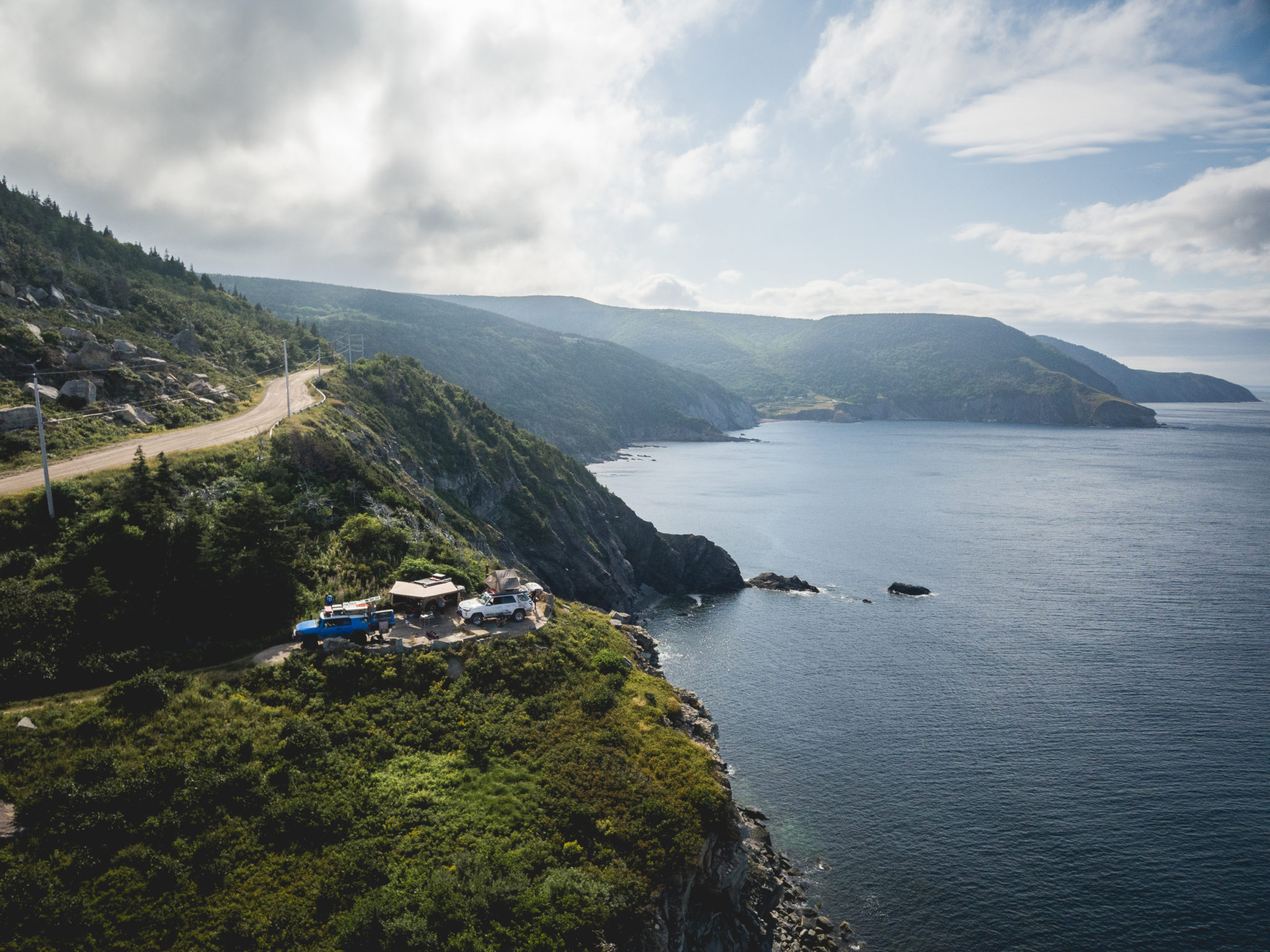 If you're looking for more information about camping on public lands, Reserve America and Recreation.gov can be valuable resources. Reserve America manages online reservations for most state and local government park campgrounds in the United States. However, while Reserve America can serve as a good database of sites, campsites on Federal land are only reservable through Recreation.gov. Nevertheless, when used together, these websites are an excellent resource.
Another great online resource is the Hipcamp website and accompanying mobile application. Hipcamp features options ranging from glamping in a luxury tent to tiny house rentals and our personal favorite, a spot in the woods with a fire ring. You can filter by the type of site you're looking for, search as you move the map, or by specific days and a destination. We've found some gems using Hipcamp, particularly on holiday weekends, when dispersed sites are in high demand and campgrounds are jam-packed.
There are other options available, and when researching sites for a trip, why not use every tool in the box? With a model similar to Hipcamp, thedyrt.com allows you to browse campsites via a location search or by using their map. Most of the results seem to be park campgrounds and larger private campgrounds. Be warned, while exploring our local area on The Dyrt we found an incorrectly listed campsite that was shown to be half an hour away, when in reality it's in a different part of the state. Other websites and applications such as iOverlander, Boondocking.com, and the USFS & BLM Campgrounds application are also helpful.
Leave No Trace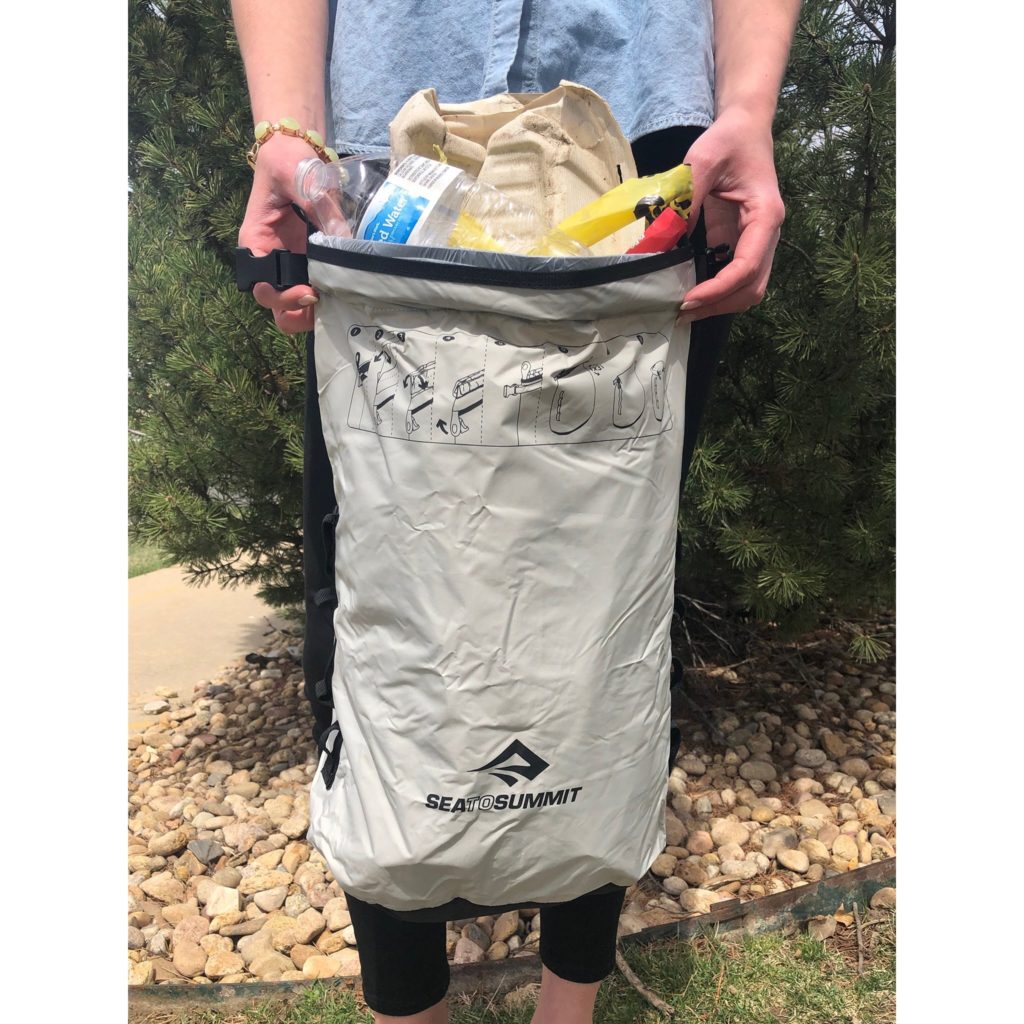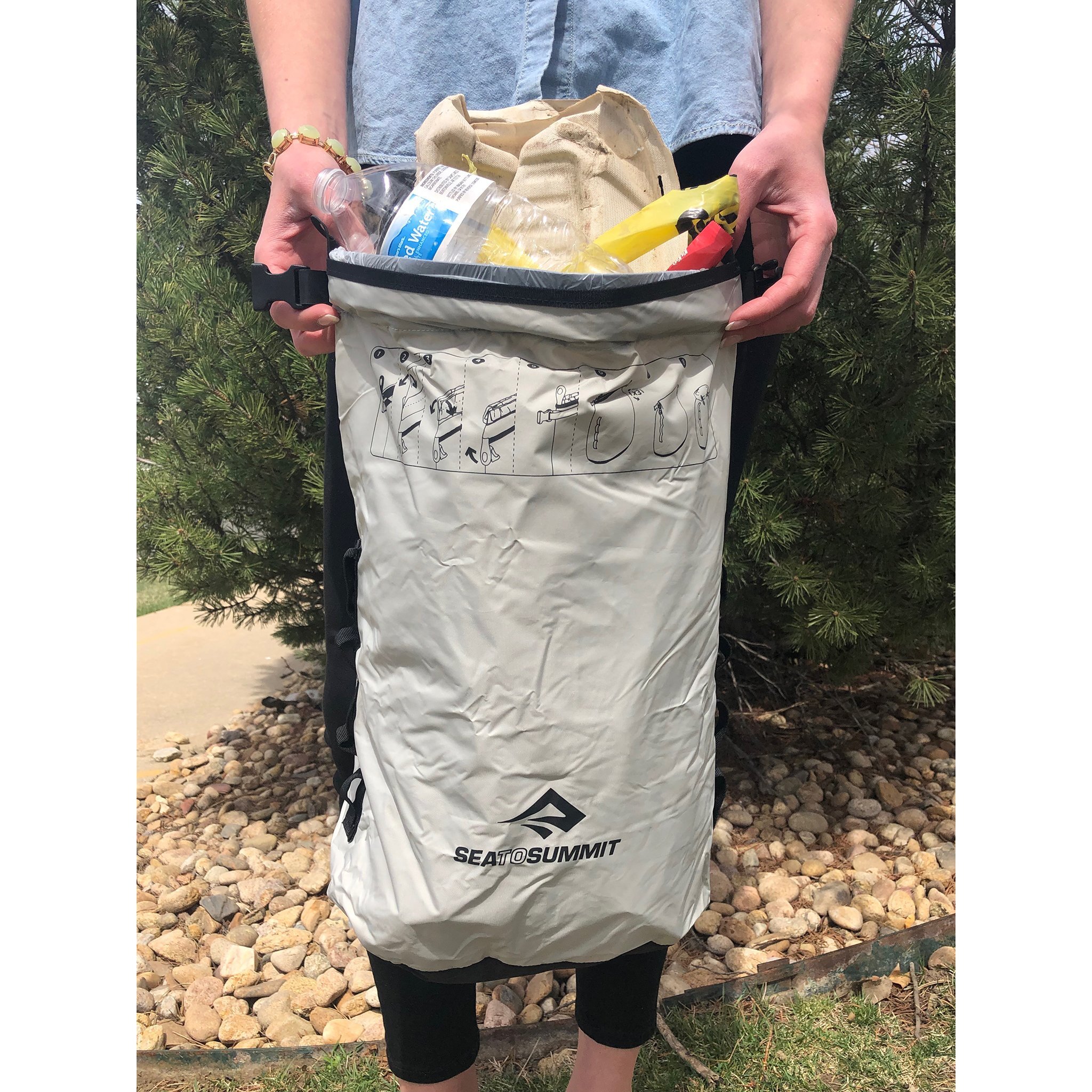 Regardless if you're camping in a huge campground, in a secluded dispersed site on public lands, or a nice spot you found on Hipcamp, you should always practice Leave No Trace ethics. Outside of your own minimal impact practices, it's always a great idea to leave it better than you found by cleaning up trash when you can. When exploring and camping on public lands, familiarize yourself with the rules and regulations of the area. Wildlife Management Areas, State Forest, National Forest, and other public lands can all have vastly different regulations on anything from required permits to bringing in firewood.
Get Out & Explore
While maps, apps, and other forms of research are great, you can't beat time on the trail. This holds particularly true if there's a certain area that you frequently visit. If you're heading to a new destination, try to tag along with a local, or at the very least gather some insider information. In the age of the internet, you can connect with the locals by searching for hashtags and social media groups.