At Overland Expo East 2023, you'll find plenty of rigs to check out, tons of great gear to outfit your adventures, and, let's not forget, hours upon hours of educational sessions covering every aspect of overland travel. The weekend will have something for everyone, with sessions covering the very specific, such as traveling by bike with your dog, to courses that cover tried and true topics, like the basics of setting a solar panel on your rig. To get a headstart on planning your weekend or to see what is available, check out the schedule linked below. And be sure to dive into this preview to learn about the specific courses that our awesome instructors will be bringing to Overland Expo East.
Get Ready for Moto Adventures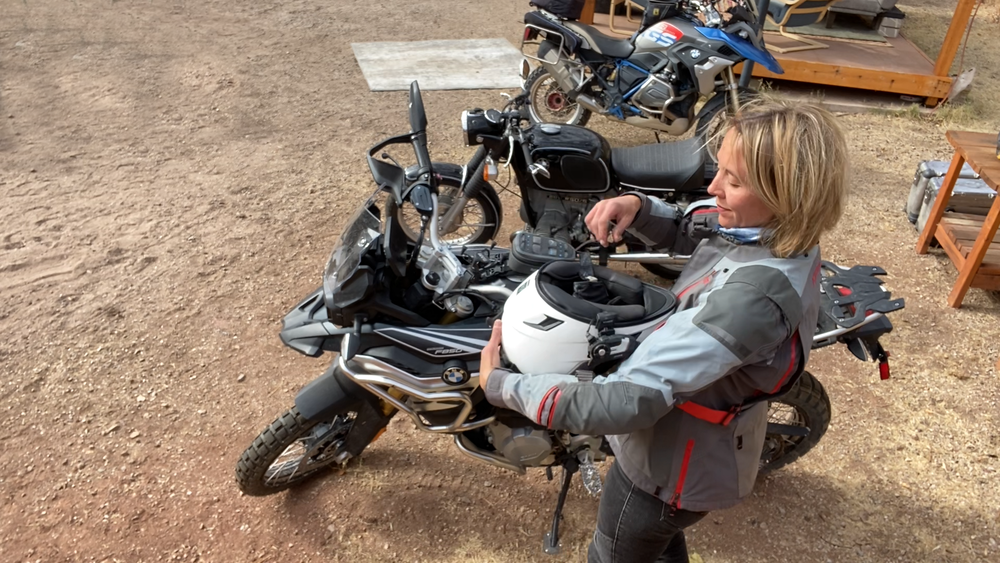 Let's kick this off with a familiar face! Our very own Eva Rupert will be dishing out knowledge in the ADV Skills Area. Learn from the experience Eva has gathered from countless miles of motorcycle adventures in the backcountry across a number of courses. We're sure that "Packing for ADV," "Gas Station Gourmet," and "Moto Meals" will all be hits with attendees.
Lory Perfect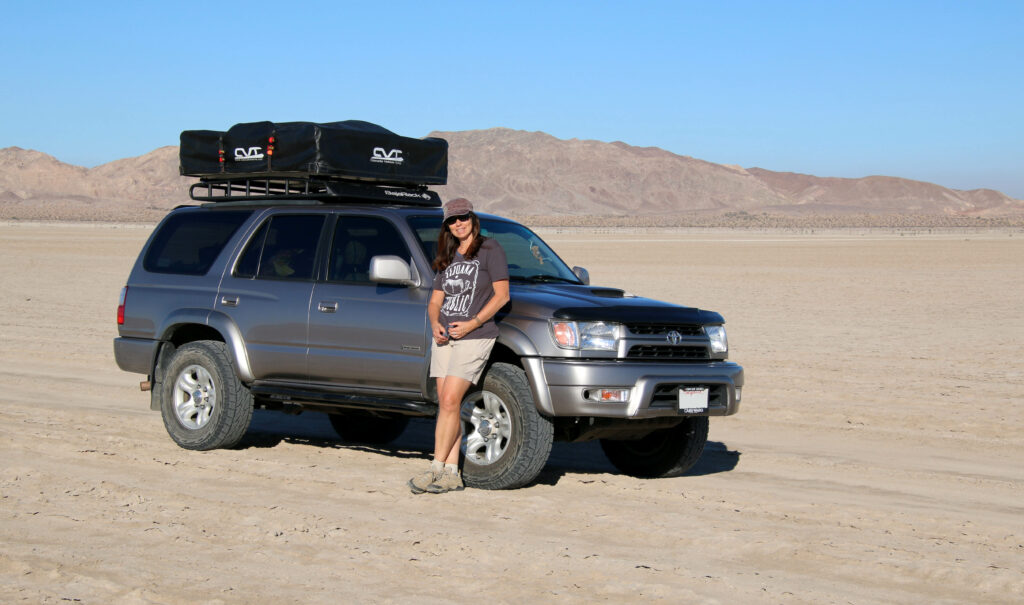 Lory Perfect has been an avid off-roader her entire life and loves to be outside in nature. She grew up off-roading from the Mid-west to the desert trails of the Mojave, but Baja is her favorite. She started riding motorcycles at age seven and grew up riding around with her Dad, Mr. Perfect, in his Manx-style dune buggy. Her family owned and built many Volkswagens over the years and got into off-road racing when they moved to California.
Years later, Lory organized group adventures and took her friends to watch off-road races in Baja, Mexico. In 2002, she was approached by a travel company to start leading group adventure trips in southern California and Baja California, Mexico, for TotalEscape.com. Five years later, she founded Perfect Adventures.
With 38 years of Mexico travel experience under her belt, she knows how to lead a group through Baja's varied terrain while keeping everyone safe and energized. She enjoys sharing the local culture, food, and hidden gems of Baja with newbies while creating memories for a lifetime. Lory is passionate about leading group adventure trips in Baja, California, Mexico and sharing international traveling tips with other like-minded adventurers. After attending her first Overland Expo, she was hooked and applied to be a presenter. You can find Lory teaching several Baja-centric courses, and she will be present at the Baja Roundtable Discussion.
Lady Overlander Radio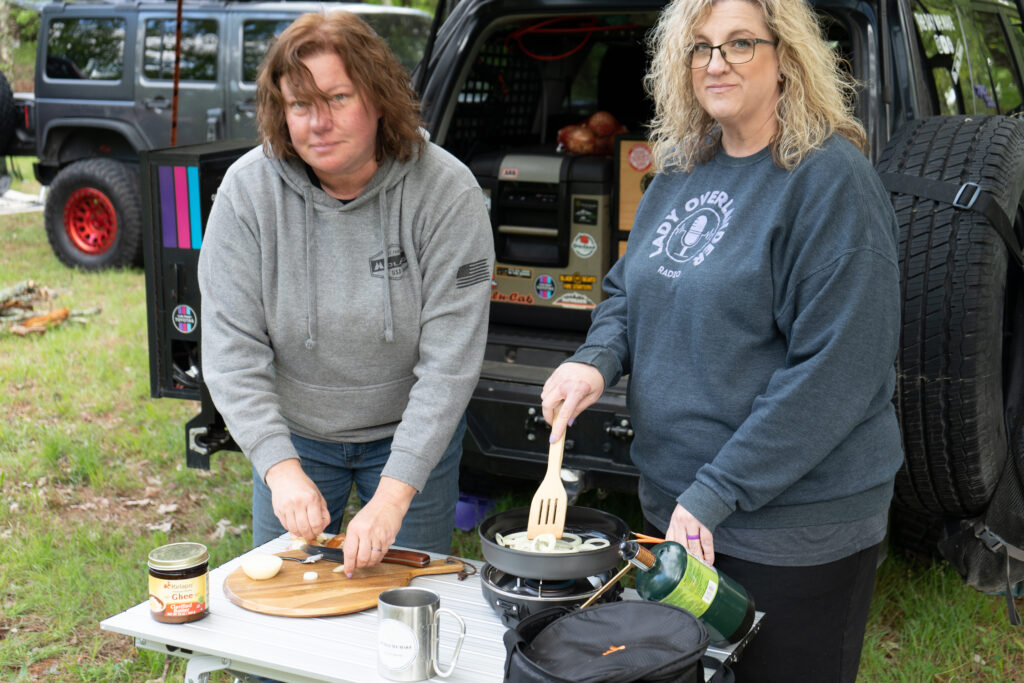 Lady Overlander Radio hosts Misti Tokarsky and Arla Cress will host several female-focused sessions in the Bivvy locations sponsored by Helinox. Be sure to check the schedule to find out when and where you can attend "Ladies' Overland Lounge: Overlanding for Beginners," "Safety Hacks for Female Travelers," and more.
The Brandaus and the Gotwals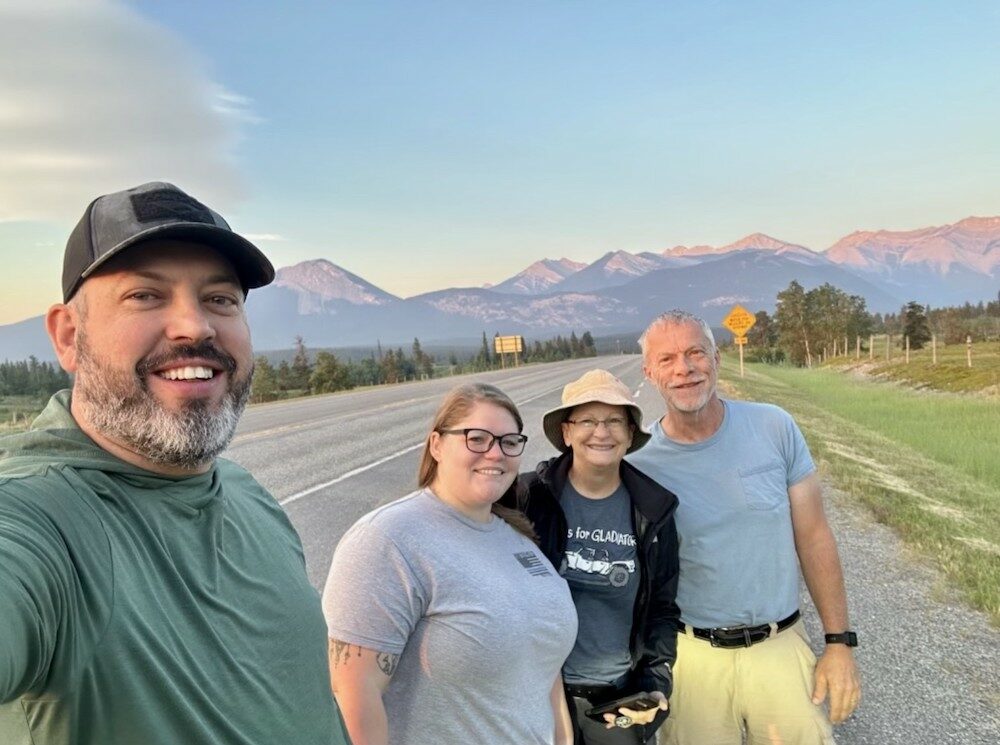 Of course, we hear plenty of awesome stories about how Overland Expo has impacted attendees and the adventures that come from attending. But the story of the Brandaus and the Gotwals is particularly cool and very much centers around Overland Expo East. The two couples met at Overland Expo East 2022, decided to travel to Alaska together, and after the trip, decided to return to Overland Expo East 2023 to share the tales of their adventures!
The Brandaus and Gotwals will present "From Expo East to the Arctic Ocean: How Two Couples Met & Decided to Drive to Alaska" on Saturday, October 7, at 1:00 p.m. in the Around the World Pavilion. Additionally, Kylia and Roman will teach "Travel for Working Couples" and "Amateur Radio for Overland Travel" throughout Overland Expo East. Rick Gotwals will teach "Basic Electrical and Solar Systems" and "Advanced Electrical and Solar Systems" on Saturday and Sunday.
Get the Downlow on Canada's East Coast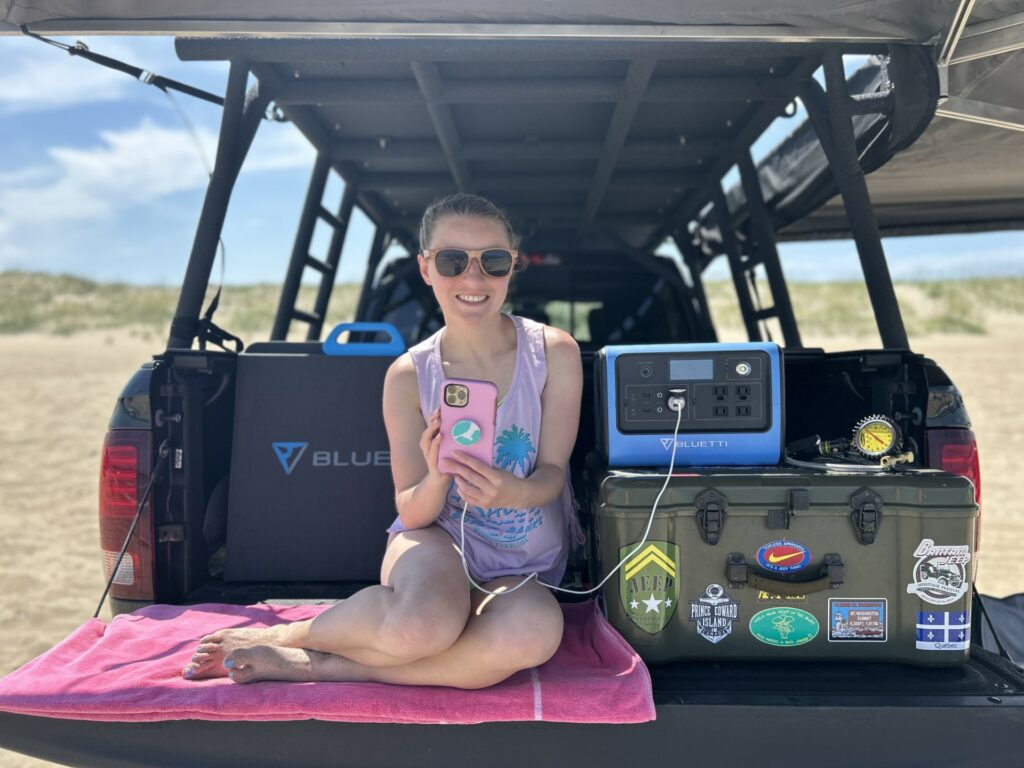 Awaken your inner adventurer and come "fill your Boots" with the sights and sounds of Canada's East Coast as you explore diverse coastlines, urban vibrance, charming villages, and enduring hospitality during Taylor Bennett's session "Taylor's Travels: A 16-Day Sampling of Canada's East Coast." Taylor's journey covered New Brunswick, Prince Edward Island, and Nova Scotia, and you don't want to miss it!
For the Youngest of Overlanders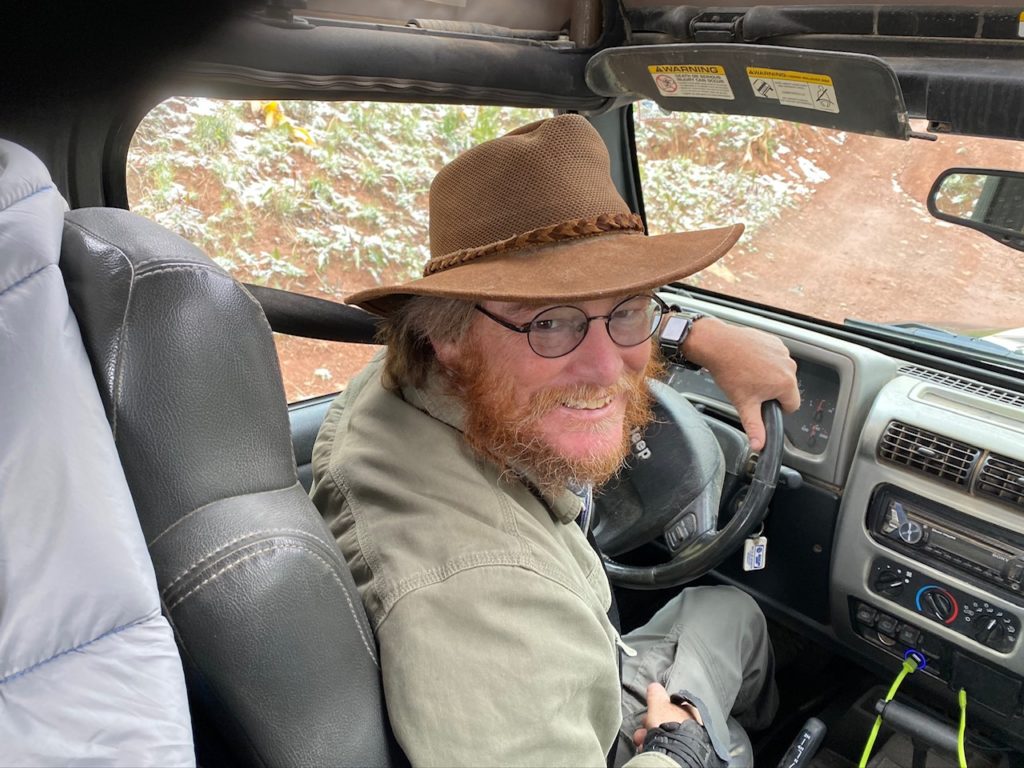 We're happy to once again have Captain Rusty leading the Kid's Adventure Area. Here, you'll find a wide range of activities to keep our youngest overlanders entertained. "Cool Knots for Camp," "Kid's Emergency First Aid and Response," and "Fire Building: Safety, Comfort, and Wilderness Preservation" are just a small sampling of what you can expect.
Don't Miss the Creator Area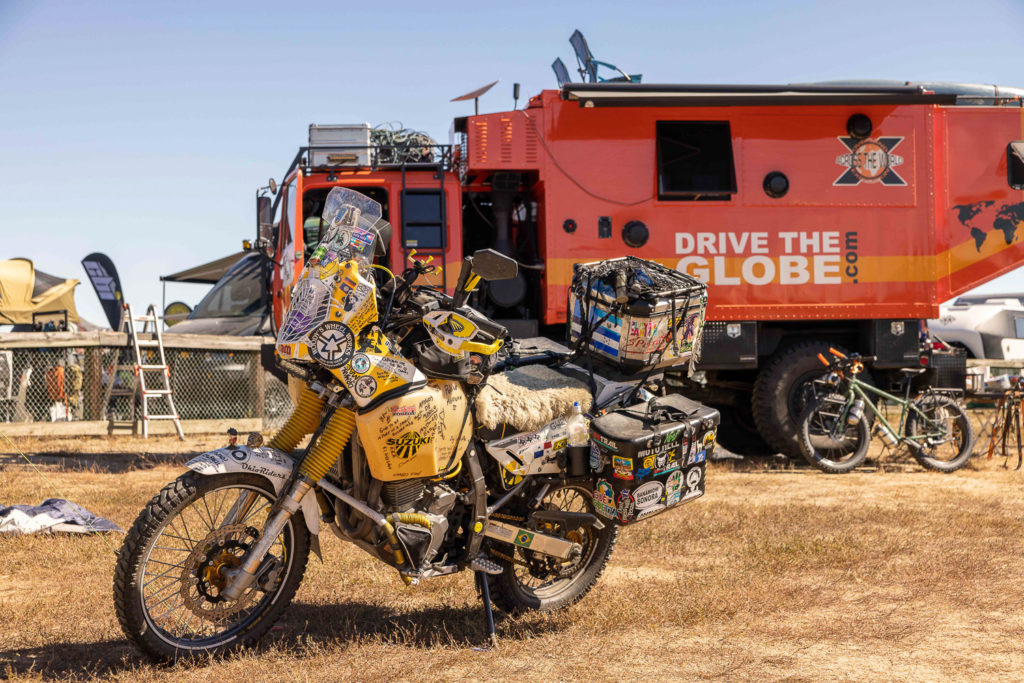 While you're at Overland Expo East, be sure to swing by the Creator Area, where you'll find plenty of personalities from YouTube and beyond. Just to name a few: Kevin and Sarah McCuiston from Life Style Overland will be joining us. Also, you can find Jason Specht of Mountain State Overland here. Considering he's thoroughly explored the Blue Ridge Mountains and beyond, you should definitely pick his brain for tips on must-see spots in the Appalachian region. And, of course, we can't forget that Michael Ladden of Drive the Globe. He'll be debuting his new build at Overland Expo East. We can't ruin the surprise, but it's safe to say the rig will be orange, and it will be huge.