For this Tales from the Trail, Eva Rupert took Overland Expo's Ultimate Overland Motorcycle 2022, Yamaha's Ténéré 700, from Arizona to Oregon. The Ténéré 700 will be a part of other storytelling throughout the year. Follow the Ténéré 700's adventures on its official landing page.
"This is about as perfect as it gets," I said as Bill Dragoo and I basked in the low, golden sunlight.
The long shadows of our motorcycles stretched across the scrub grass surrounding our tents. The sky was in full splendor, pulling out all the stops for our last night on the road, 2,000-some-odd miles into our adventure ride from Utah to Oregon.
"Perfect" is a lofty term when it comes to motorcycle rides, which are known for being unpredictable and inherently challenging. Some are fun, others are fantastic. Occasionally a ride is just downright rugged, but that's a story for another day.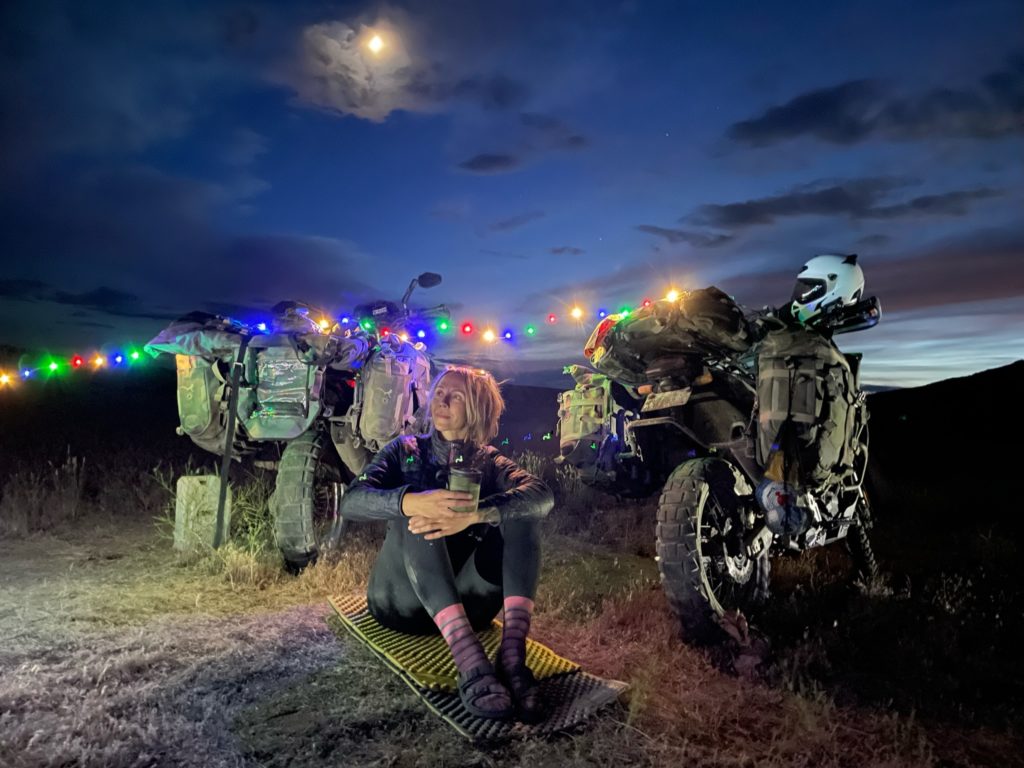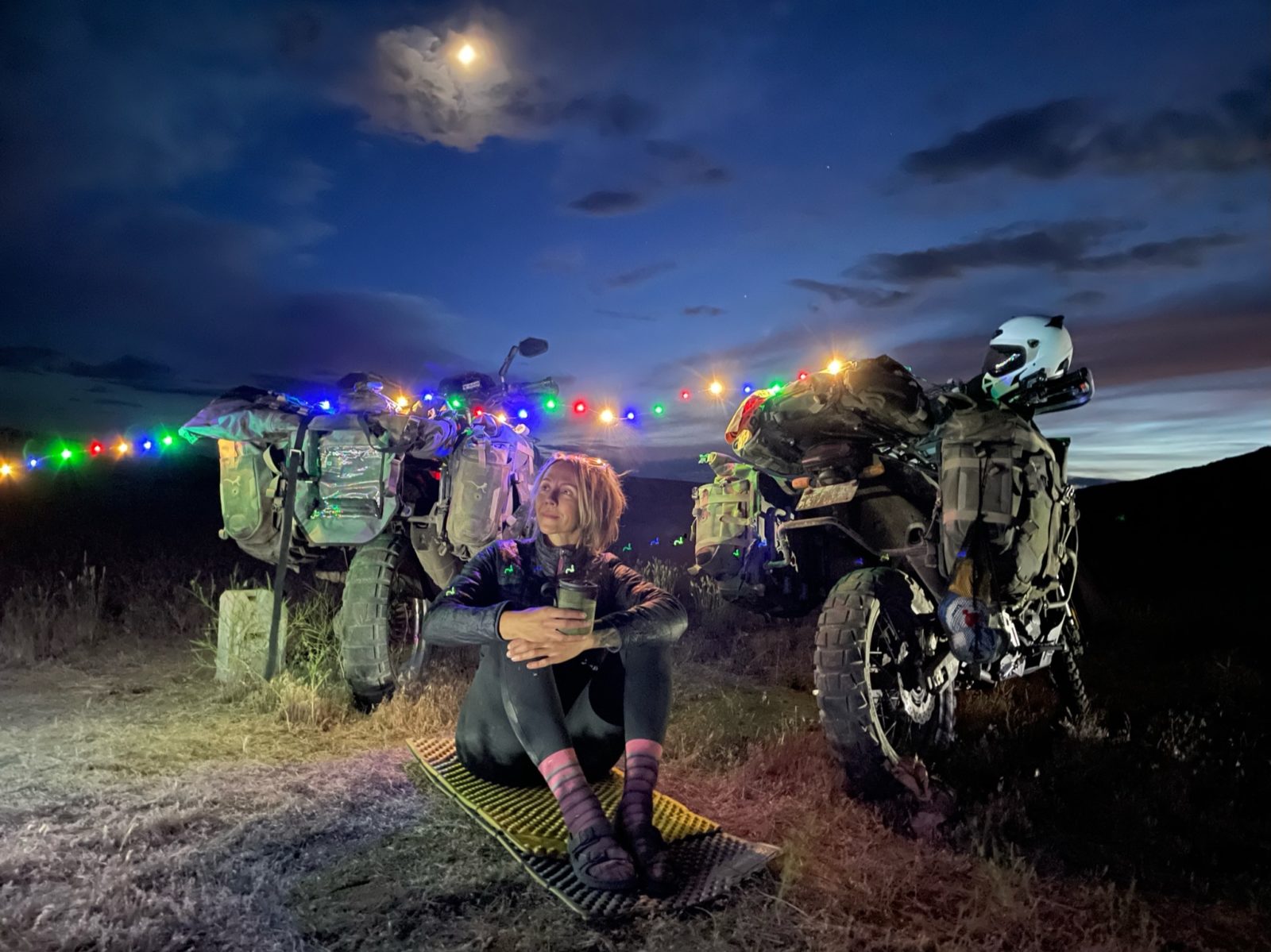 Kicked back in camp that evening, I had spent the better part of two weeks riding from my home in Arizona to Oregon, and the whole trip was as close to ADV perfection as any I've ever taken. Sipping bourbon in the fading light, I felt like we had stumbled on the formula for the perfect ride.
Maybe it's the Bike
Perhaps the formula was in the bike? I was riding a Yamaha Ténéré 700; our Ultimate Overland Motorcycle Build for 2022. Straight out of the box. the Ténéré is awesome, and in the months prior to my departure, I fitted the bike with long travel TracTive suspension, wrapped it in Outback Motortek crash bars, and loaded my gear into the Mosko Moto luggage. I added an Atlas Throttle Lock to make up for the lack of cruise control and dialed the ergonomics to fit my five-ten frame with Altrider's bar risers, footpegs, and accessories. The upgrades list goes on and on, you can read more about it here, but there's certainly more to this formula than just the bike.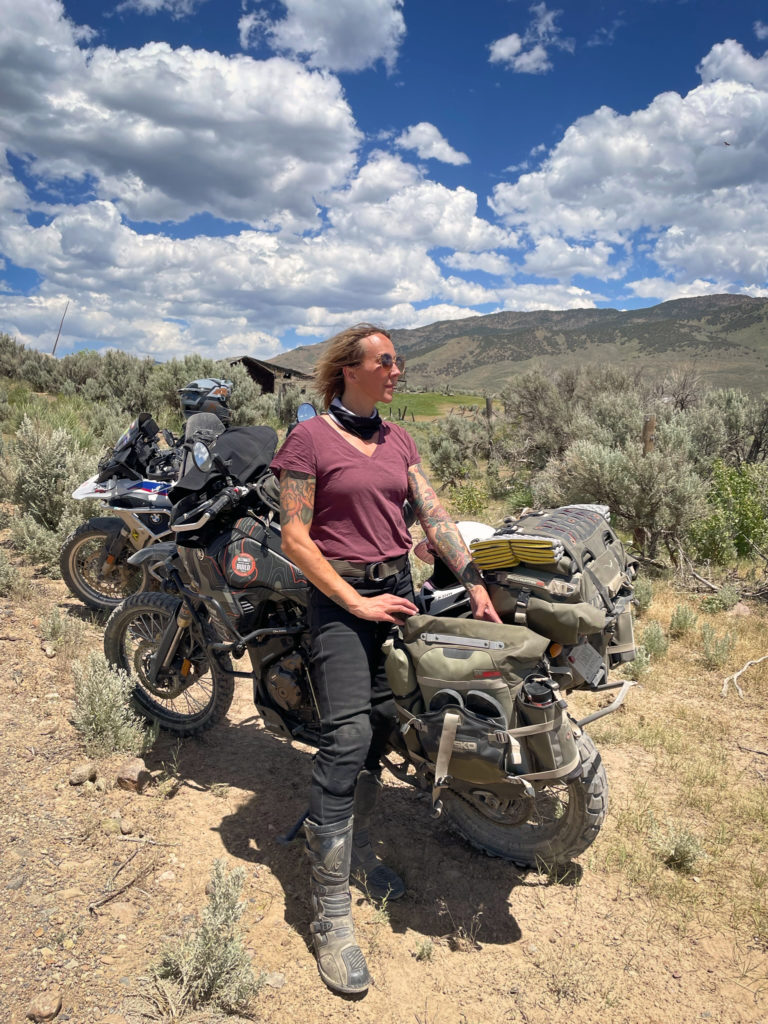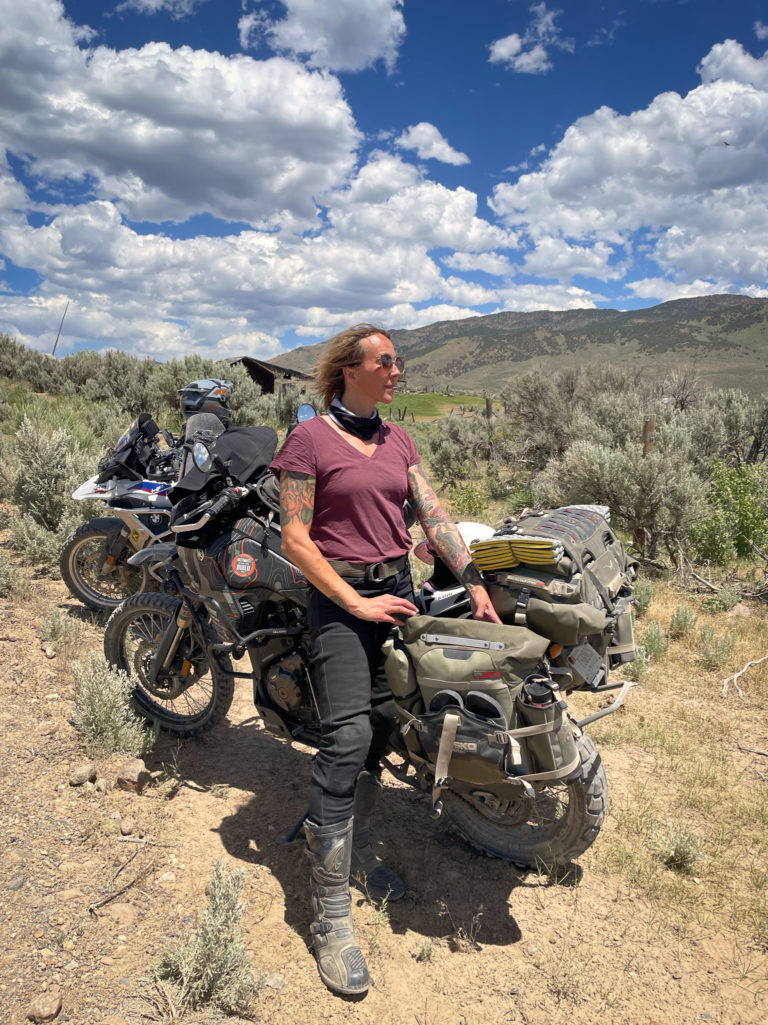 Was it my riding buddy or the route we chose? My partner for the bulk of my miles was Bill Dragoo, off-road motorcycle trainer, owner of Dragoo Adventure Rider Training (that's D.A.R.T., for those in the know), adventure journalist, and, as it turns out, one of the best people I've ever had the pleasure of traveling with. Though we've been industry friends for years, crossing paths at press events across the country and even overseas, BDR film screenings, and other venues that draw in ragtag groups of adventure folks, Bill and I hadn't spent much time actually riding together.
In fact, before we set out, Bill and I hadn't spent much time actually planning our trip either.
We both had the same destination: Oregon, for Overland Expo Pacific Northwest. Bill and his crew run the Motorcycle Expedition Skills Area for Overland Expo, and I have a variety of coordination tasks as part of the planning team. We knew where we would start and where we were headed, but everything in between was yet to be determined.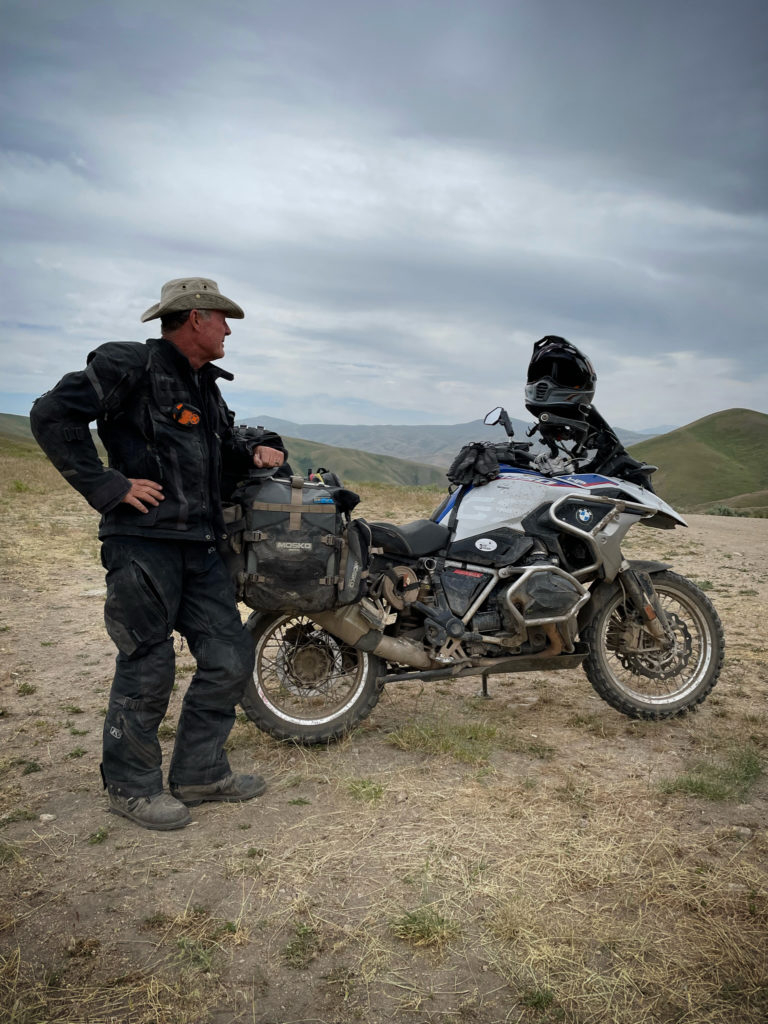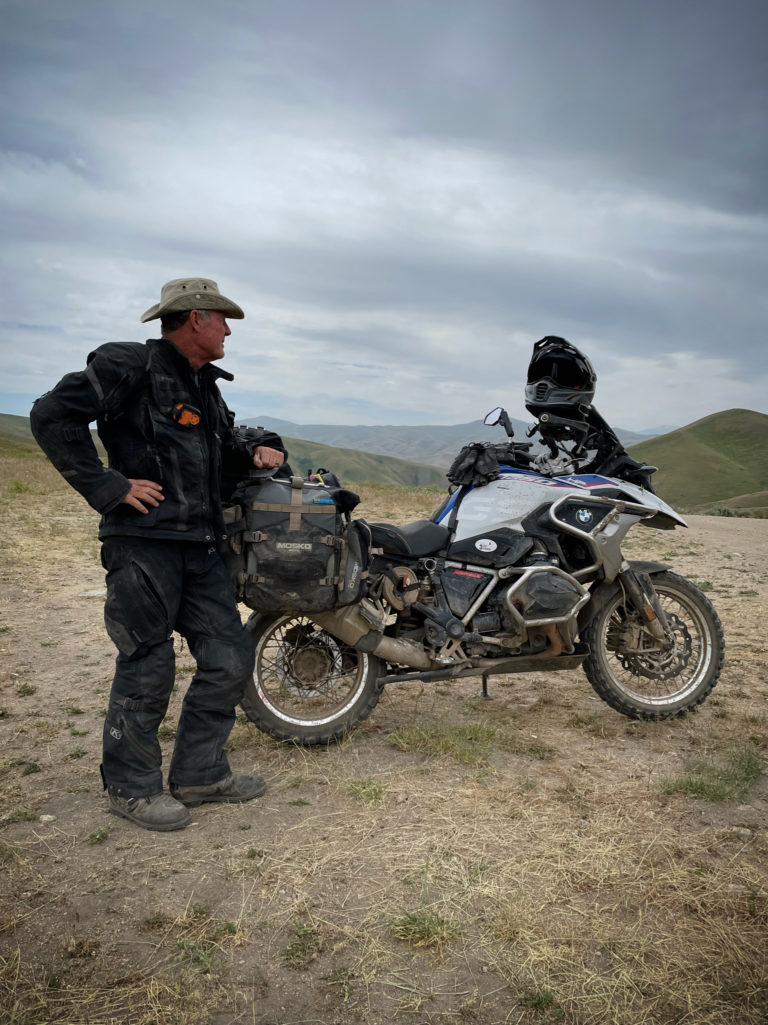 Bill and I met up at 3 Step Hideaway, a motorcycle mecca in La Sal, Utah, with hot showers, cabins, camping, and fantastic hospitality for riders on the Trans America Trail and the Utah Backcountry Discovery Route. After a steak dinner that would stick to our ribs all the way to Nevada, we pulled out the maps and stared wide-eyed at the possibilities.
Chock-full
Utah is chock-full of great riding, as are Nevada, Idaho, and Oregon — all of the states in the crosshairs of our adventure. The infinite amount of Grade A gravel between where we were and where we were headed seemed overwhelming; we could spend six months getting to Oregon and still not have scratched the surface.
West and north would be the best way to go, we decided and folded up the maps without much of a plan. 
"West and north" would become a mantra for the trip, a running joke at junctions and turning points whenever we stopped to consider the next stretch of our journey.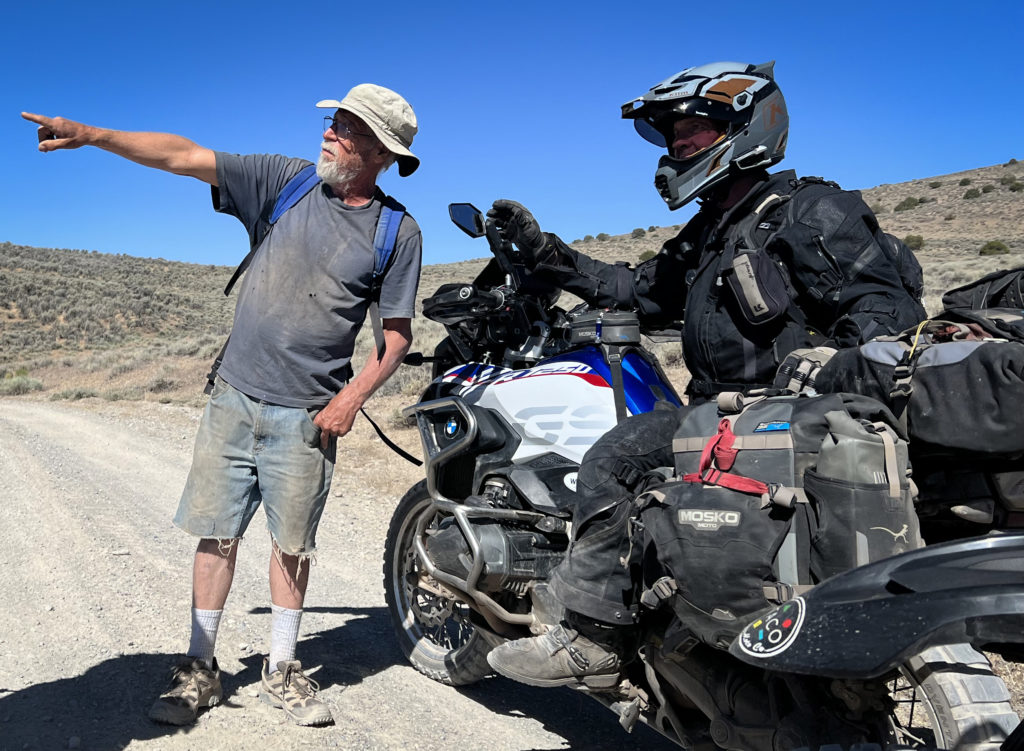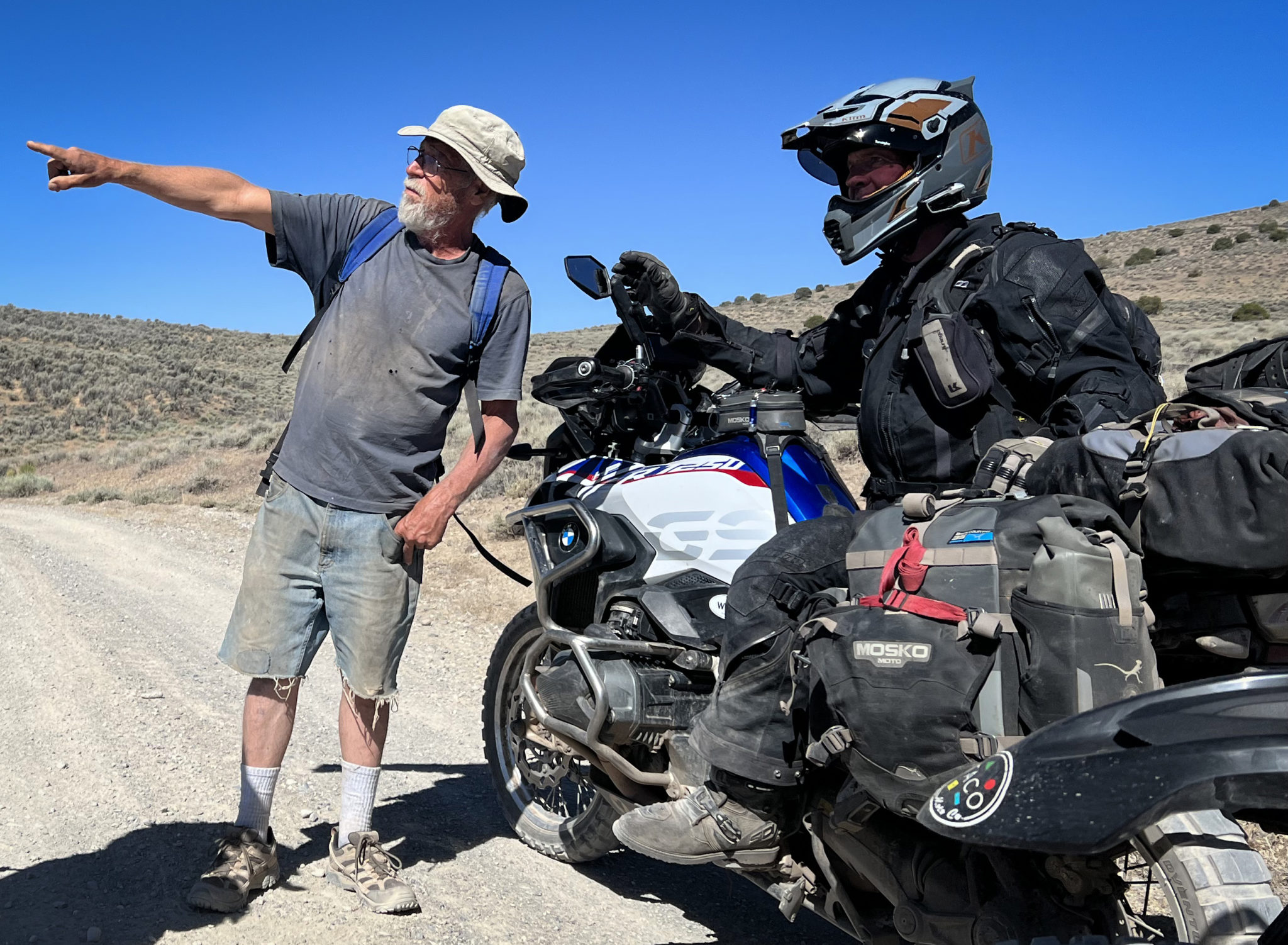 There are so many ways to go about taking a motorcycle trip. You can go alone or with a group. You can fly across the world and rent a bike or pull out of your driveway and try to remember if you turned off the coffee pot as your house disappears in the rearview mirror. You can follow Google's exact directions with the "avoid highways" toggled on or spend hours pouring over trip reports and pinning waypoints on the map, plotting your every turn.
Or you can make it up as you go along, which is exactly what we did, all the way to Oregon.
When a trail junction presented itself, we'd lick a finger, hold it in the wind, "west and north," we'd laugh. When a gas station conversation started up with a stranger who wanted to know where we were going, all covered in dust and knobby tires, "west" and, of course, "north," we would answer — the only directions we seemed to need.
Owyhee Uplands Backcountry Scenic Byway
The Bruneau One Stop in southern Idaho sells groceries, fishing lures, and home-cooked food. It is the kind of place you could pass without a second glance and never know the difference. But after a day in the dirt heading north out of Nevada with a granola bar lunch, dinnertime closing in, and no clear plan for camping that night, Bill and I stopped for some grub and a speck of cell service.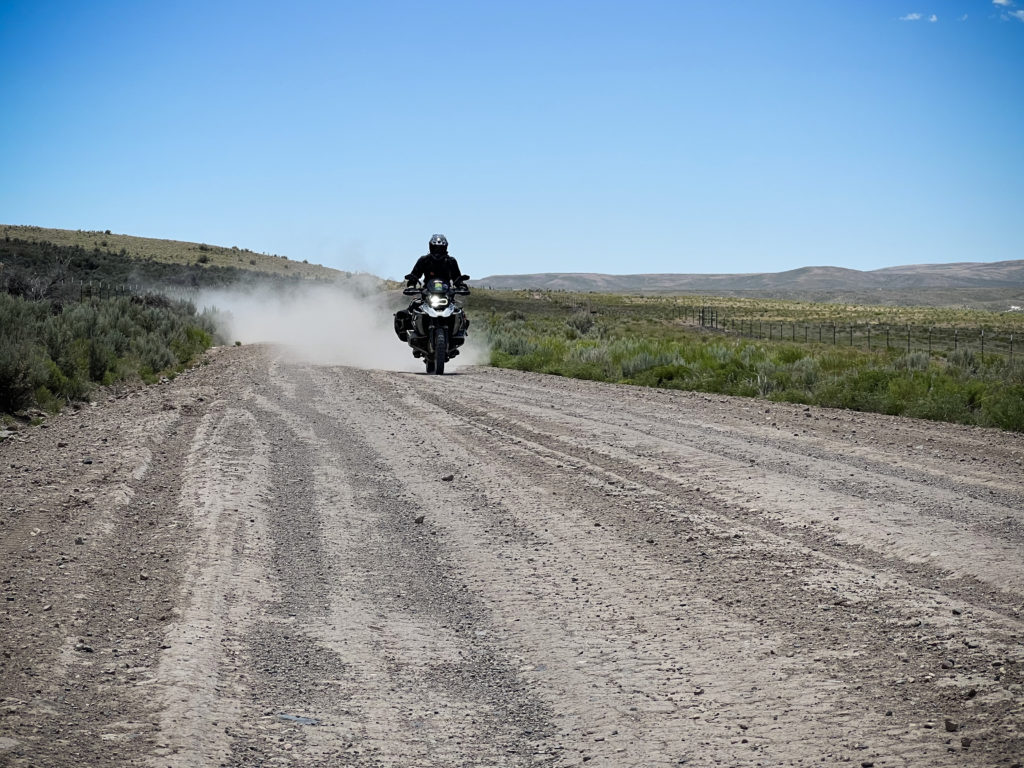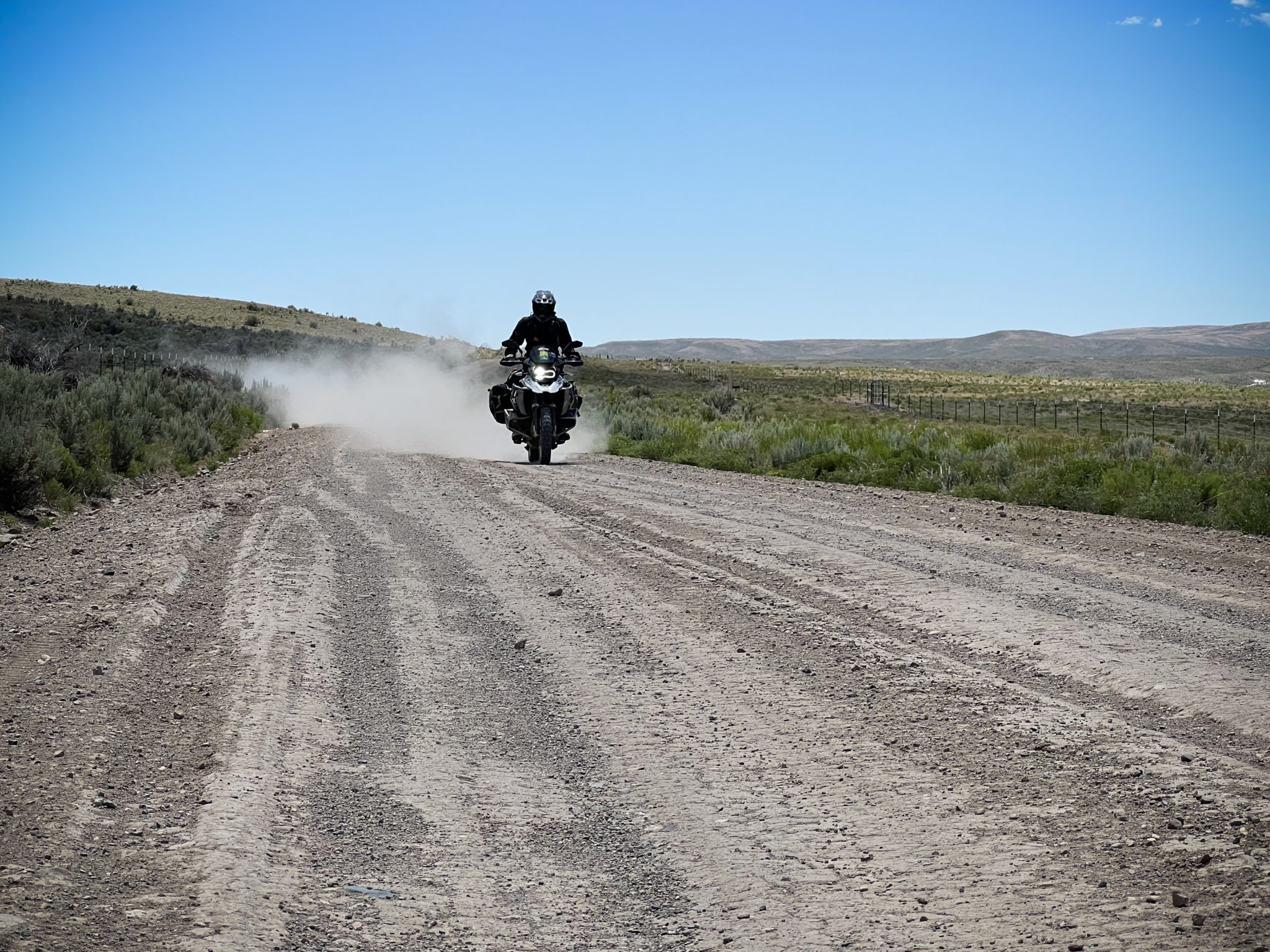 As we scanned the maps, fired off a few texts to let folks know we were still alive, and ate our burgers, there was only one other customer at the One Stop that evening. "Where are you guys headed?" he asked.
Now "west and north" is a fine answer when you actually have a vague sense of where you're going. But when the golden hour is drawing near, and you haven't got a clue where you're sleeping that night, the advice of locals is far more productive than slinging the same old adage. 
We were looking for a dirt road and wild camping that we could ride to before sunset put a damper on setting up our tents smoothly. 
This 20-something, rough-around-the-edges ranch kid was the perfect person to pitch our question to. "You might go down Mud Flat Road. It'll take you all the way to Jordan Valley, and you can camp anywhere out there."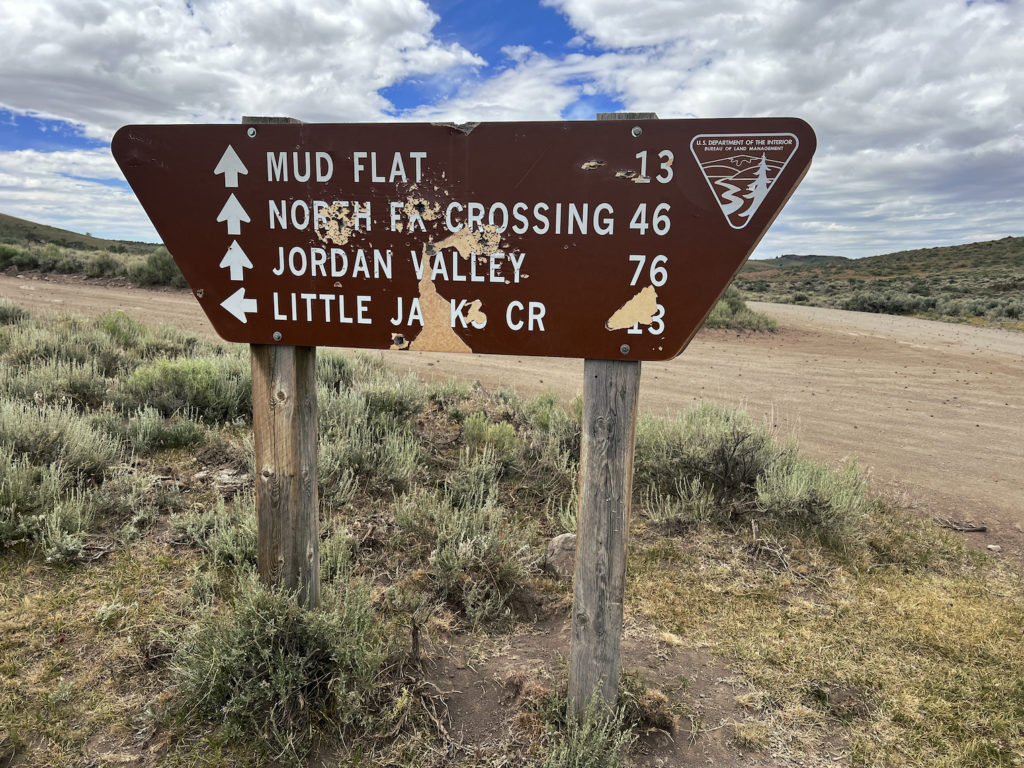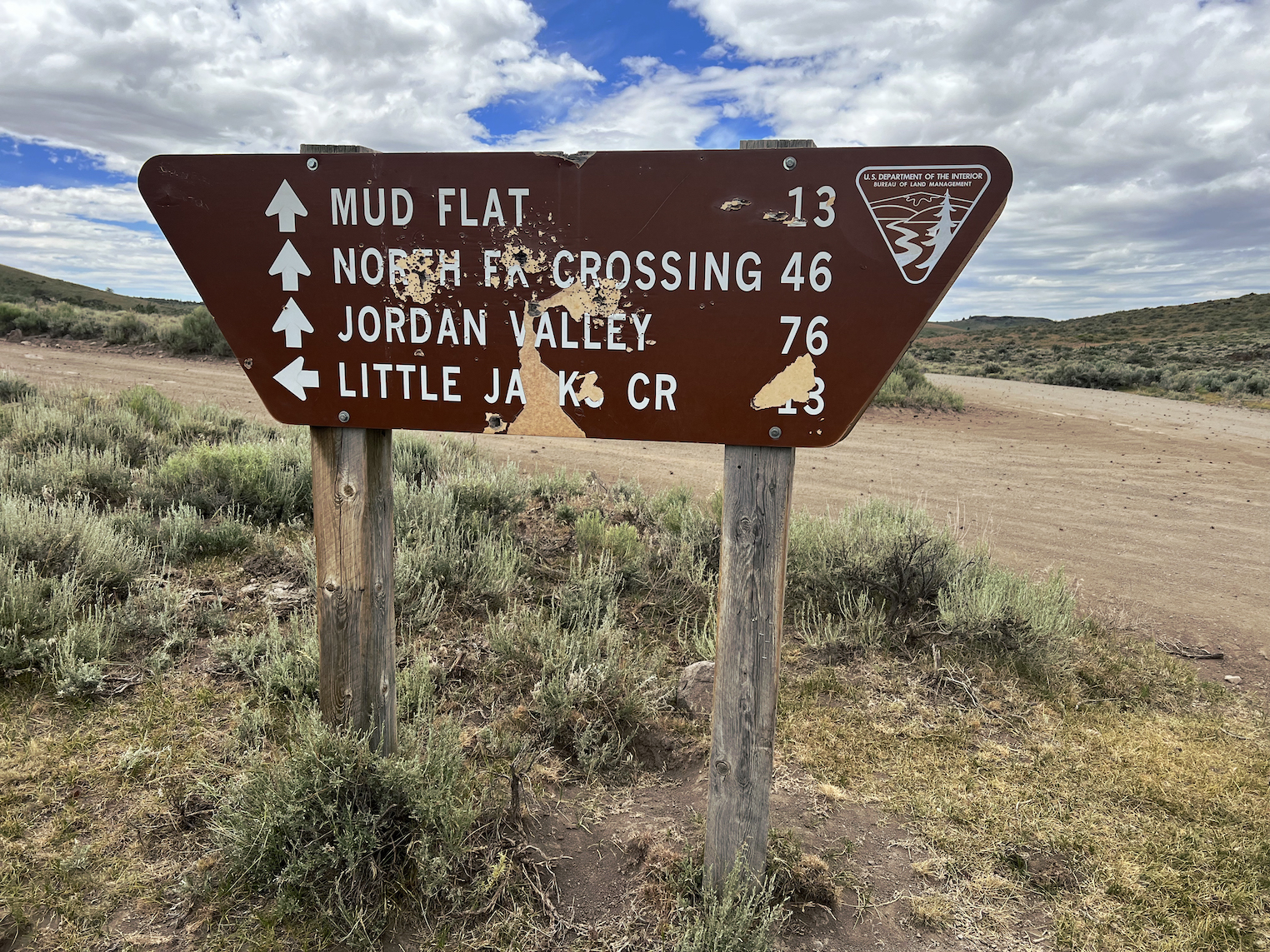 The road he was referring to is also known as the Owyhee Uplands Backcountry Byway, a 104-mile gravel road that traverses Owyhee County in southwestern Idaho from Grand View to Jordan Valley, Oregon. And it was just what we needed to wash down those tasty burgers from the One Stop.
Backcountry Byways are managed by the BLM and range from buttery pavement to rougher than a rancher at a burger joint bait shop in rural Idaho. I've ridden several and always find them a treat, carefully selected to give vehicle access to pristine western landscapes. The BLM manages 54 designated National Back Country Byways totaling nearly 3,000 miles throughout the west.
The Owyhee Uplands Backcountry Byway, known locally as the Mud Flat Road, was pure fast-gravel fun all the way to Jordan Valley. Following in the footsteps of the Shoshone, Bannock, and Paiute Tribes, whose ancestors occupied this Great Basin area for over 10,000 years before the arrival of Europeans, Bill and I made our way west across arid salt desert shrublands, ancient plateaus, and dramatic canyons.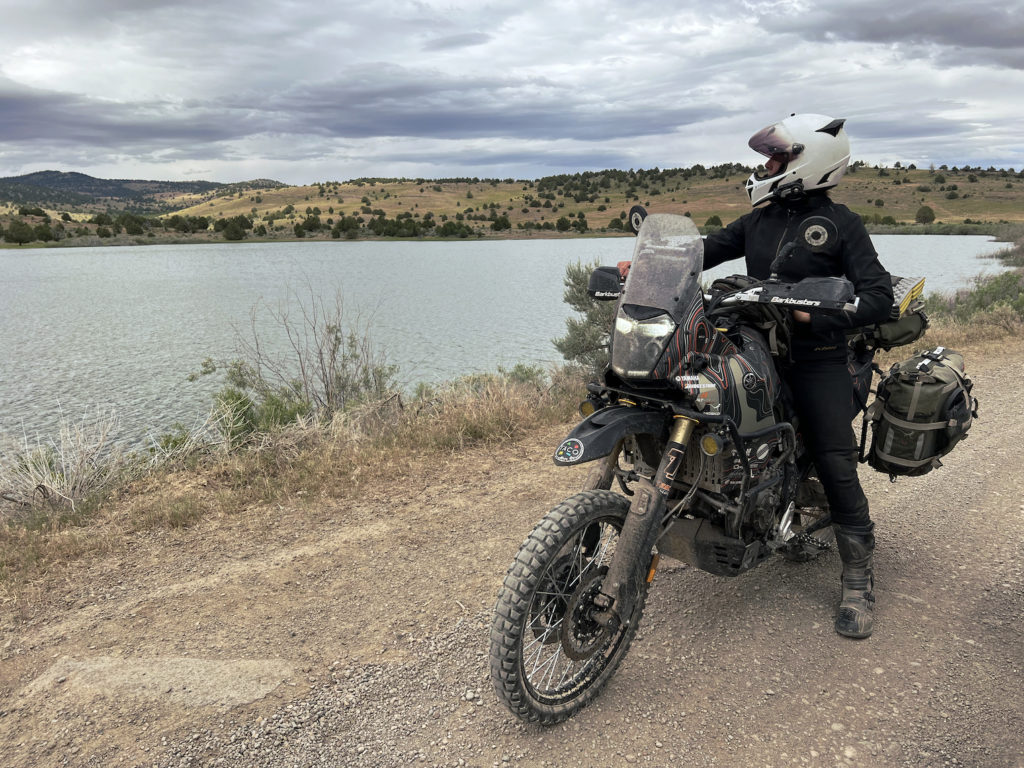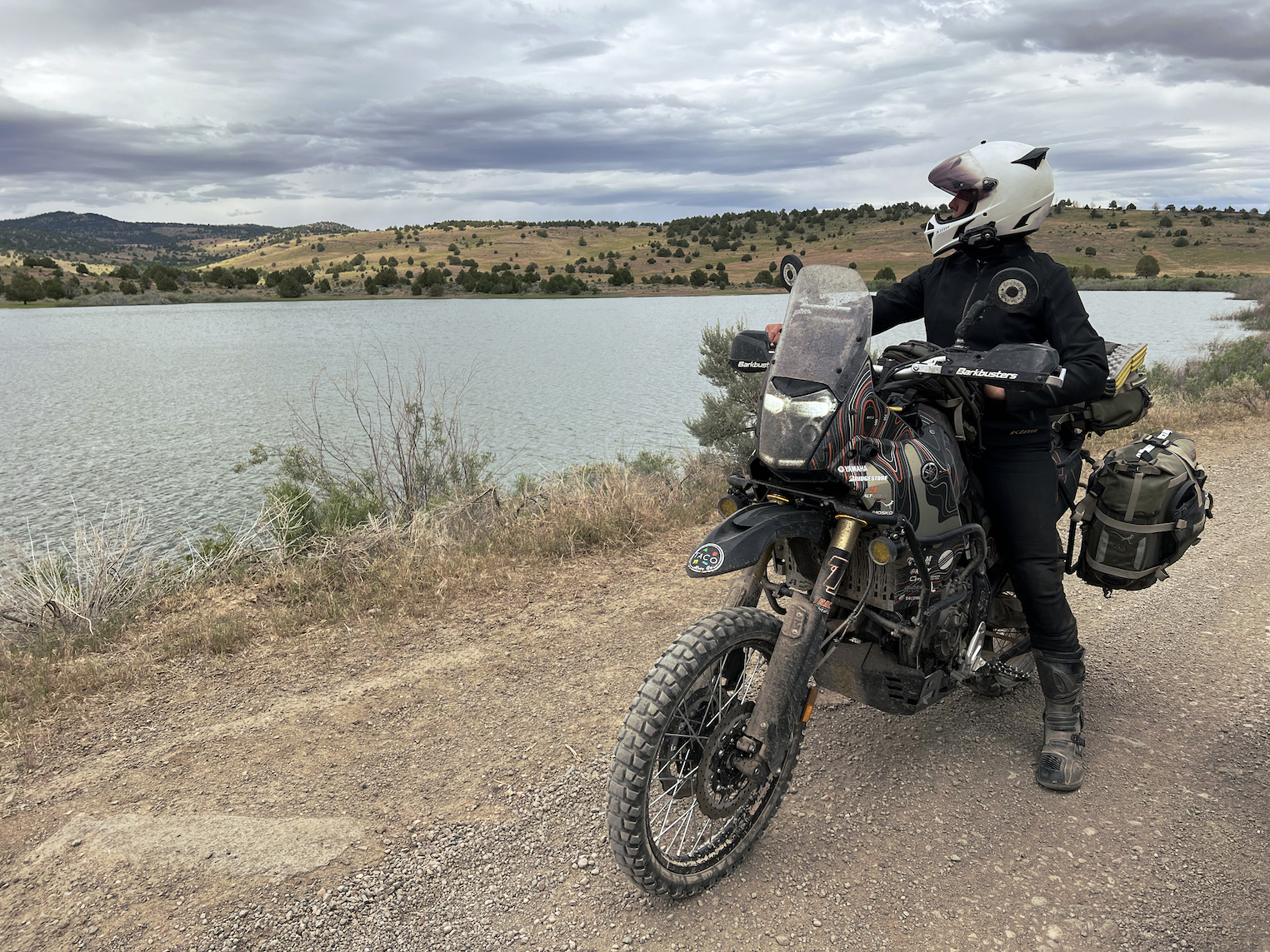 Bill put his instructor hat on and gave me a few tips to take the sweeping turns a little faster, and we cruised through juniper stands, past the North Fork Owyhee Wilderness, and across sagebrush-steppe landscapes. This Byway is the sort of road that you could spend months exploring, with countless side roads that caught my eye as we raced past them, spitting gravel full-throttle.
Infinite Decisions
Now, although it worked for us, I'm not sure I would recommend our fly-by-night trip planning technique to the control freak or faint of heart, especially when traveling with a new riding partner.  Despite all the bike prep, weather-checking, and packing that you do ahead of time, planning on the fly can get you lost, stranded, or in over your head in a heartbeat.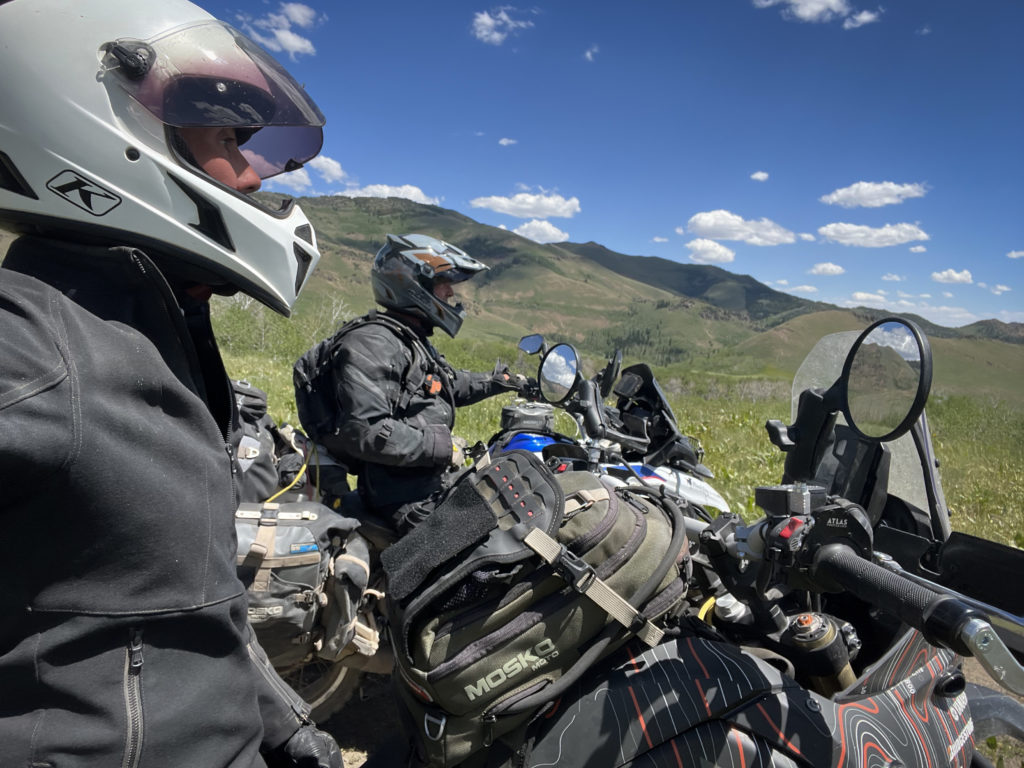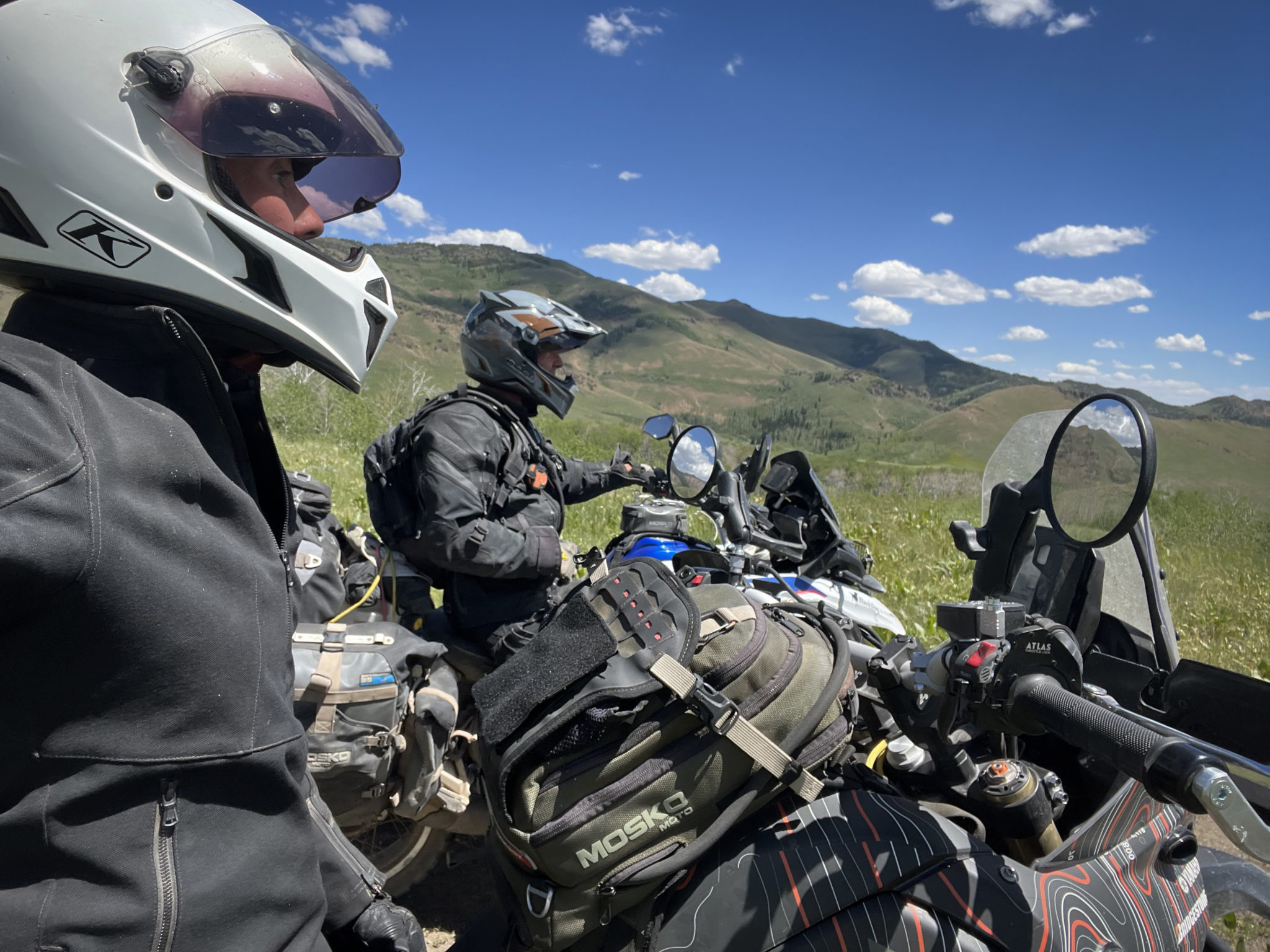 Proper adventure riding involves going the distance in mixed conditions over a period of days or longer and is as much about decision-making as it is about maneuvering your motorcycle through challenging terrain. The number of decisions you make while riding is infinite. Micro-decisions are made in the moment, like going over the rock or around, laying on the throttle, or backing off. These micro-decisions give you instant feedback about the choice you've made. 
Macro decisions, on the other hand, like planning around fuel range, choosing a route, or where to camp for the night, tend to have a longer span between decision and feedback return. That is to say, you tend to know immediately if you've picked the wrong line around an obstacle, but it could take hours or days to realize that you've chosen the wrong route altogether.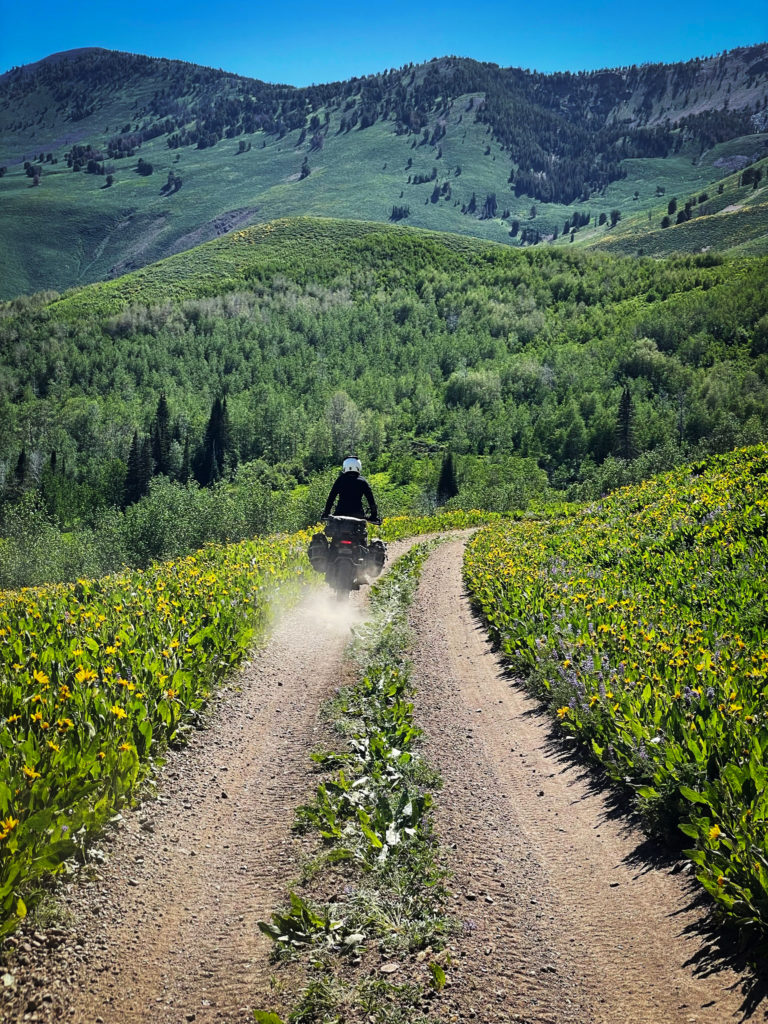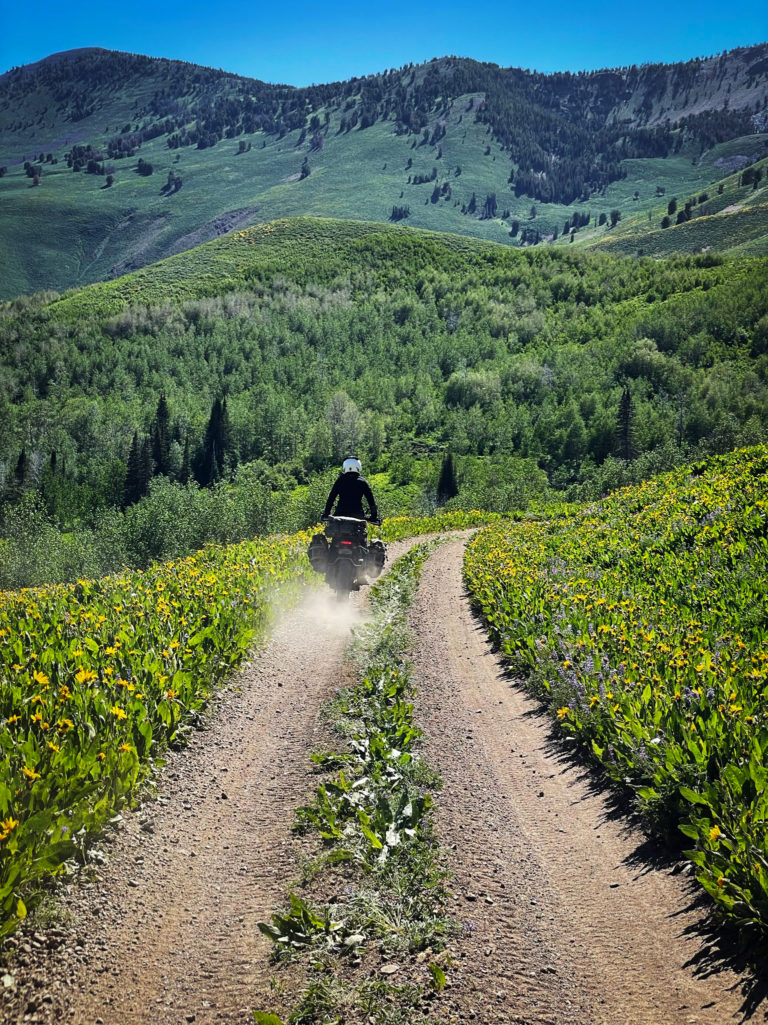 So, is that the secret to the perfect ride formula? Do we simply have to make every decision correctly, with no option for A/B testing and no knowledge of the potential outcome? This whole idea was starting to sound like Fermat's Last Theorem, the math problem that remained unsolved for over 300 years.
Somehow, by the good graces of the motorcycle gods or a combined measure of luck, Bill and I cracked the code our first time riding together.
That's not to say that bikes didn't hit the ground a few times (mostly mine) or that we didn't miss a few turns (usually Bill's fault while hauling at warp speed down some arrow-straight gravel road). But whether cross-referencing my OnX Offroad with Bill's Gaia GPS to choose the best track west and north, picking campsites that look like motorcycle magazine centerfolds, or unanimously opting for hotel rooms when a detour followed by a forest fire landed us in Elko after dark, we negotiated decisions with unprecedented ease.
By the time we found ourselves on that last evening in Oregon, in addition to the Owyhee Backcountry Byway, Bill and I had cruised some of the most iconic pavement in Utah, picked our way through choice sections of the Nevada BDR, and peeled off on nameless two-track in Idaho. Our on-the-fly route was fantastic, the bikes ran strong, and the camaraderie was second to none.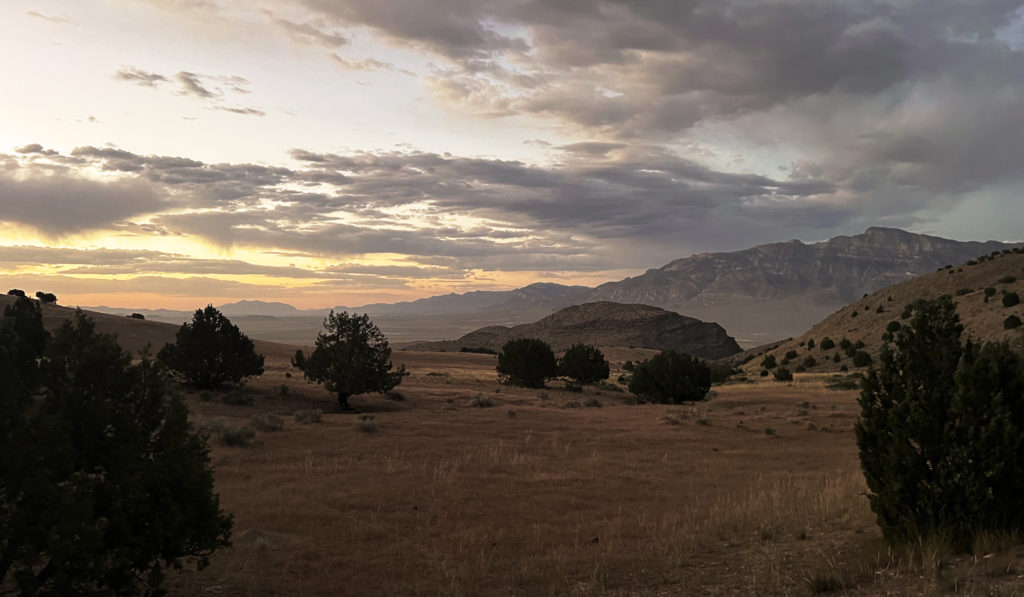 As evening stretched across the sky, I didn't have an answer to the perfect ride equation. And I suspect that finding the formula will always remain a mystery. Despite all the planning and decision making, perhaps the best formula is to just keep on riding. Because you know, sometimes, you'll wind up kicked back in camp, sipping a bourbon, with the sun setting over the mountains, and the ride will be about as perfect as it gets.