The holidays will be here before you know it, and it's never too early to get started on your shopping list. We've rounded up some of the best gear to outfit adventurers heading into the new year.
Below you'll find something for every adventure on your shopping list. From armor to keep their rig protected on the trail to satellite communicators so that they can stay in touch with everyone back home, there's something for everybody. Plus, you might just find something for yourself.
23 Zero — Royal Sleeping Bags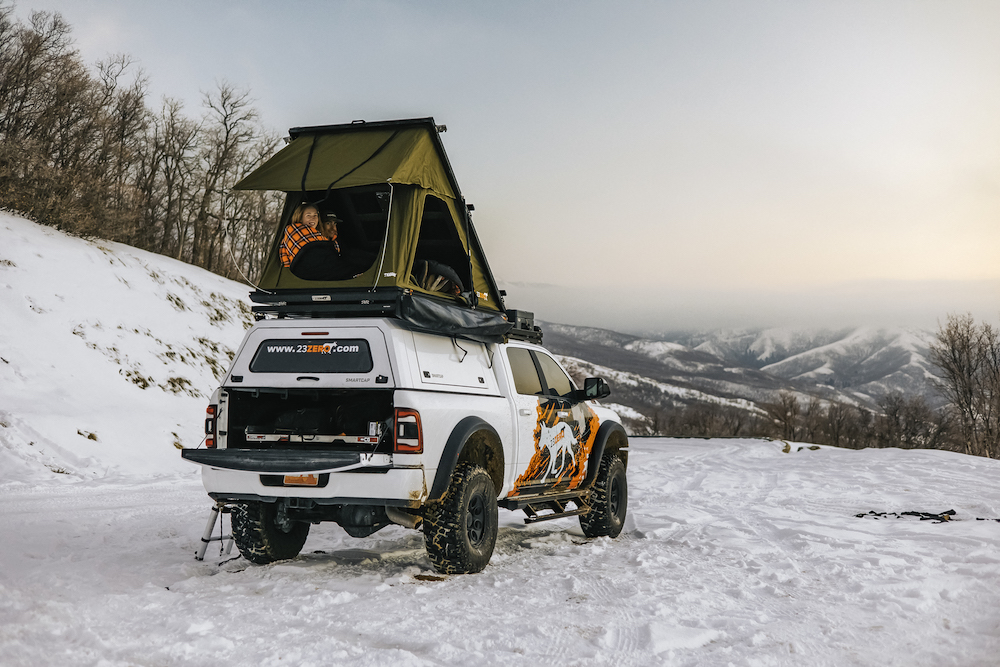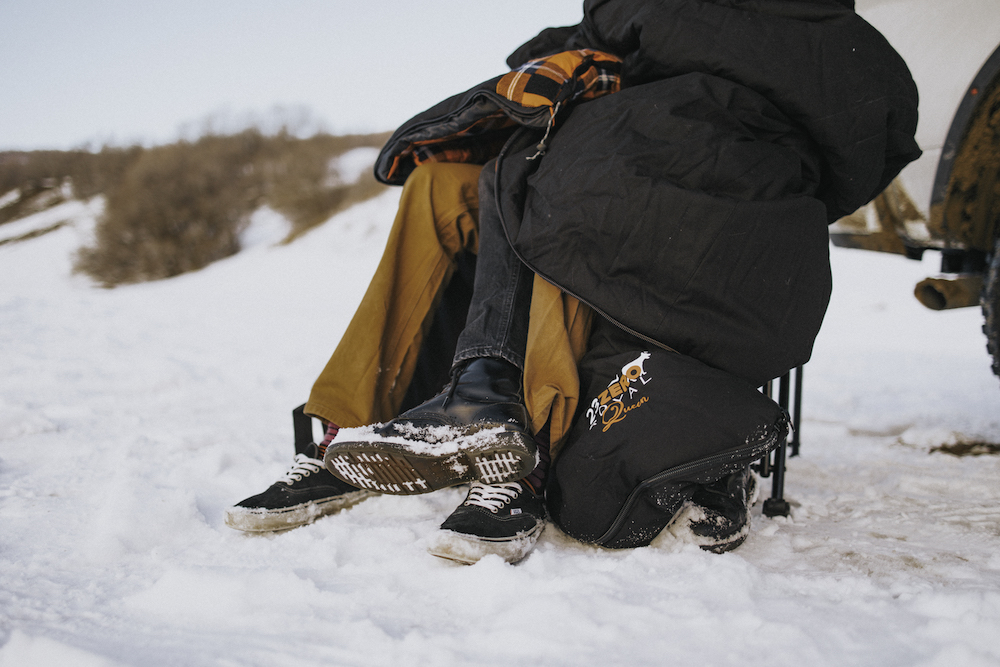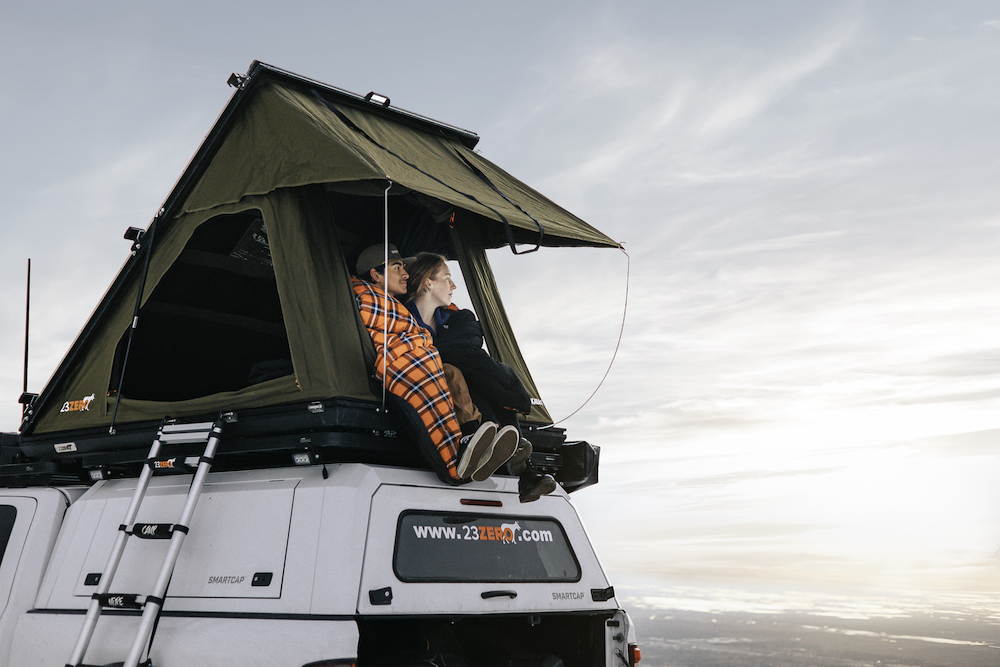 The 23Zero Royal series of sleeping bags are designed for hard-wearing, all-around use. It's built using a water-resistant, cotton canvas outer shell with a soft cotton flannel lining. The Royal series sleeping bag will provide comfort and warmth throughout a diverse range of climates. The innovative, dual-layer construction minimizes cold spots ensuring body heat is retained within the sleeping bag. They feature a left and right zippered entry with an additional zip opening at the toe, an internal valuables storage pocket, and a shaped hood with a 3D collar to keep your head warm. It also comes with a matching flannel-lined pillow. There are three sizes to choose from to fit all members of the family – Earl (36″ x78″), Duke (44 "x78″), and Queen (62″ x78"). They can be opened completely to make a large blanket, or you can zip any two together to make one huge sleeping bag.
The features and specifications of our sleeping bags include a temperature rating of 25 degrees Fahrenheit, the outer shell is made from 100% cotton and is water resistant, the top filling is two layers 160gsm, the bottom filling is two layers 200gsm, the lining is 125g cotton flannel, all zippers are No. 10 nylon, and they come with a 100% cotton canvas compression carry bag for easy transportation and storage. Great for use in our huge lineup of rooftop tents and Aussie swags.
MSRP: Starting at $149
Aquor Water Systems — RV City Water Inlet
Photo by Aquor Water Systems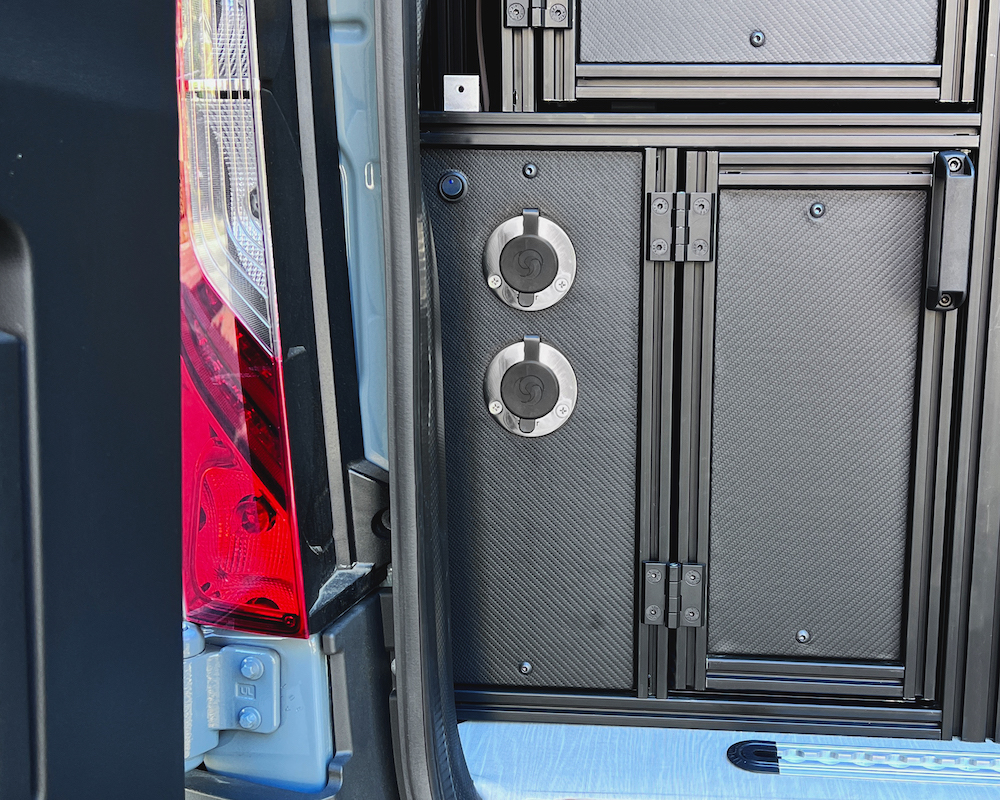 Photo by Aquor Water Systems
Aquor Water Systems' sleek stainless steel RV City Water Inlet is ideal for campers, RVs, overland vehicles, storage tanks, and DIY applications. Mount the RV City Water Inlet horizontally or vertically, and use it for incoming or outgoing water flow—it can be used with pressurized water or adapted as a non-pressurized gravity fill. Hook up the flush-mount hydrant to city/shore water connections with ease—simply push and twist the included removable faucet hose connector. To reverse hose threads for incoming water, use Aquor's double female hose adapter.
Aquor's reliable leak-proof system is built to last 20+ years without maintenance thanks to a unique valve design that uses water pressure to seal, high-performance Viton O-rings, and corrosion-resistant marine grade 316L stainless steel. Acetal resin connectors are crush-proof up to 200+ pounds and tested for 150,000+ cycles of use. Now that's heavy duty! The rubber EPDM plug cover fits snugly into the outlet, providing necessary protection when driving on backroads by sealing out dust and debris. A standard ½" female NPT inlet is included with the hydrant, and 90-degree elbow inlets are available to fit just about any setup.
Use code overland10 to enjoy 10% off your Aquor purchase.
MSRP: $79.99
Armorlite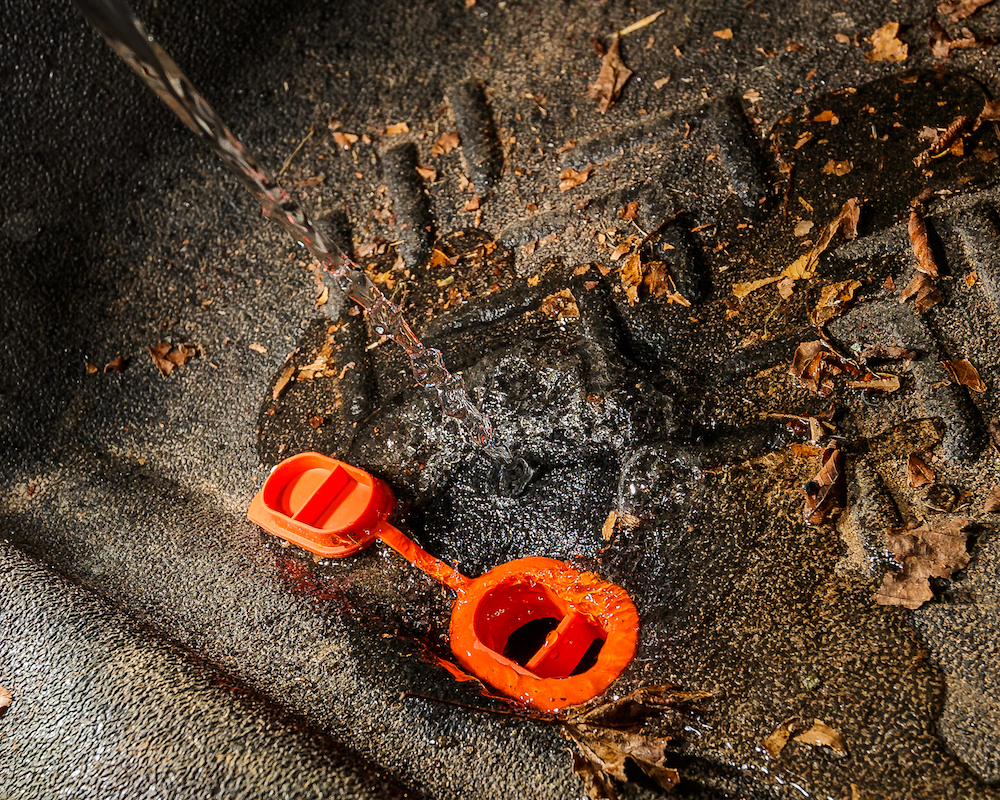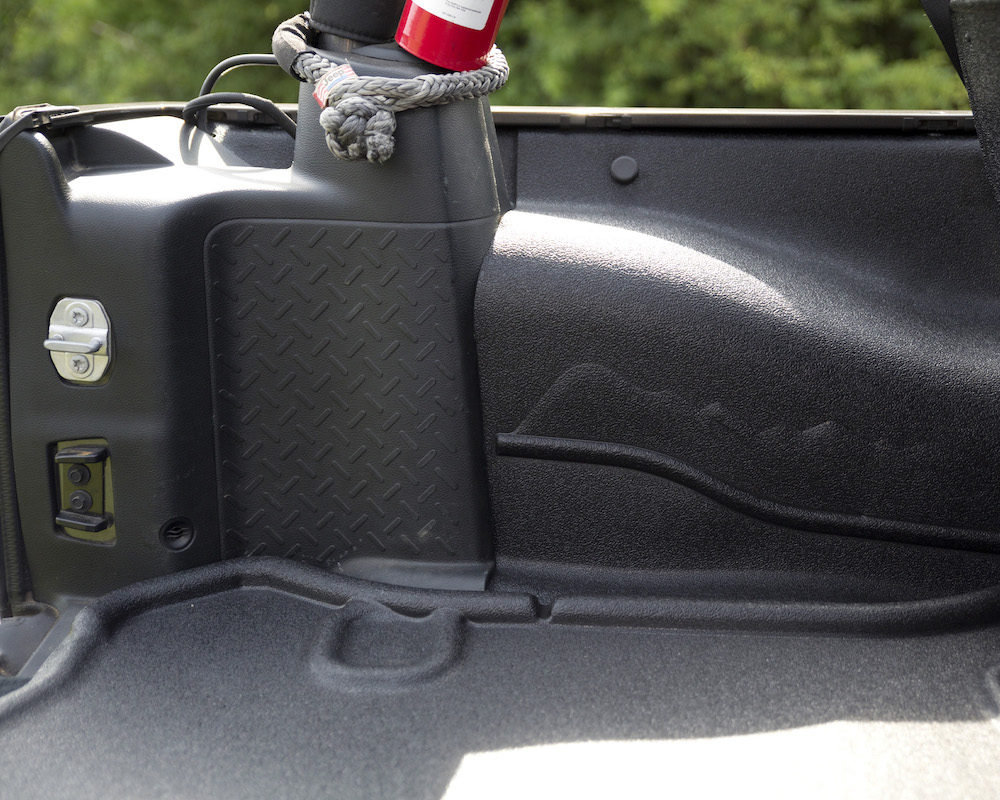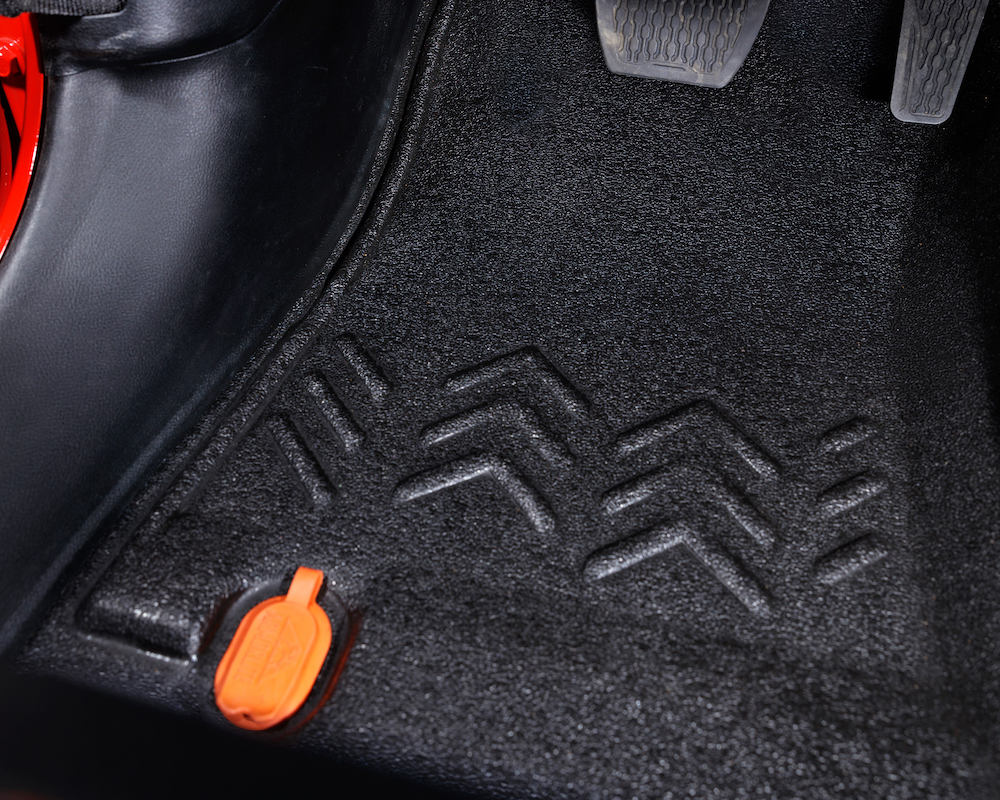 Vehicle flooring should be tough enough to withstand any overlanding adventure, and Armorlite is the perfect all-weather replacement flooring system for the job.
Armorlite is more than just a mat, and with its factory fit and seamless appearance, it offers many advantages. Built with ruggedness in mind, Armorlite features a marine-grad topcoat that prevents scratching and marring and offers excellent grip and water protection. The entire floor surface includes an insulation layer which decreases both heat and road noise in the cabin. Made from 100% polyester, this layer also eliminates the growth of mold, mildew, and stink.
Armorlite's built-in water drainage system that works with the vehicle's drain holes makes cleaning the floor a breeze. And for all the dog lovers, don't worry – Fido's fur won't stick to Armorlite like it does to the carpet.
Armorlite products are available now for Jeep, with other platforms coming soon.
2022 Holiday Special: Use code OVERLAND10 this holiday season for 10% off most products – Nov. 22 – Dec. 31, 2022.
MSRP: $392 – $1,124
CBI Offroad — Aluminum Skid Plates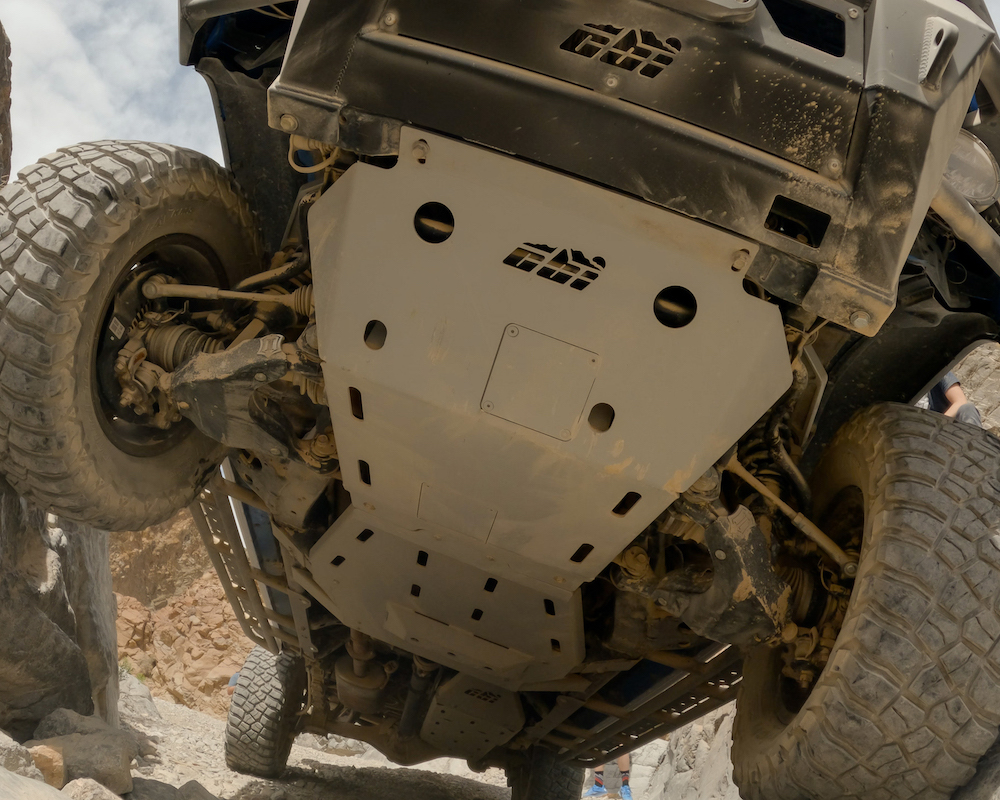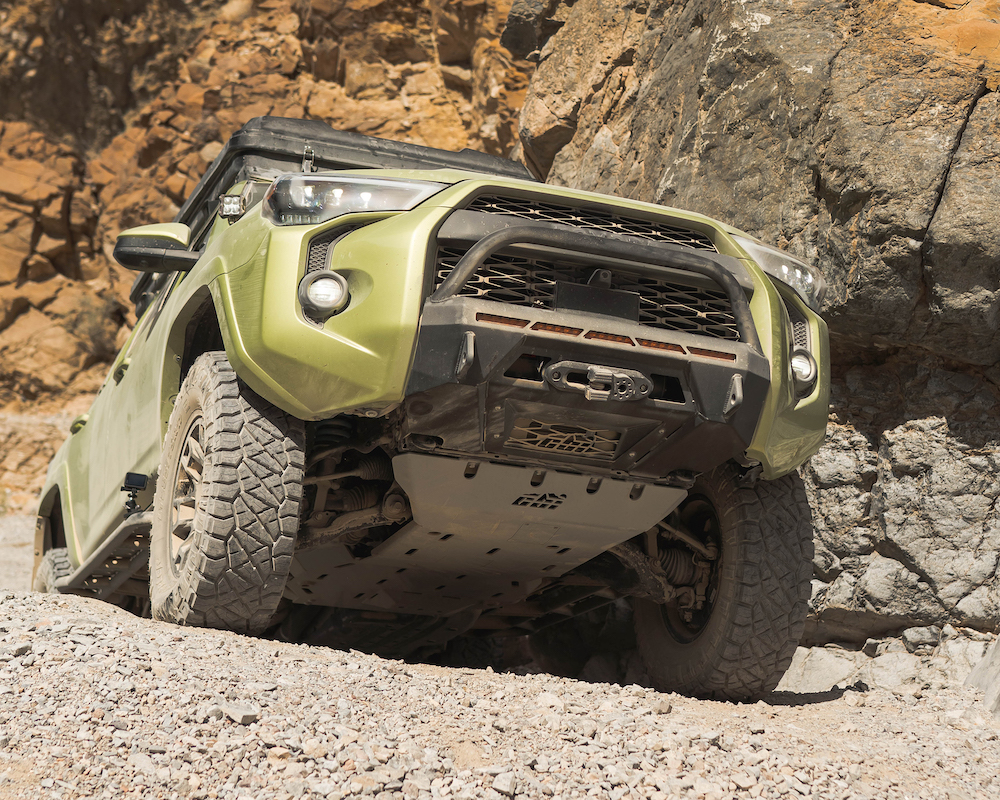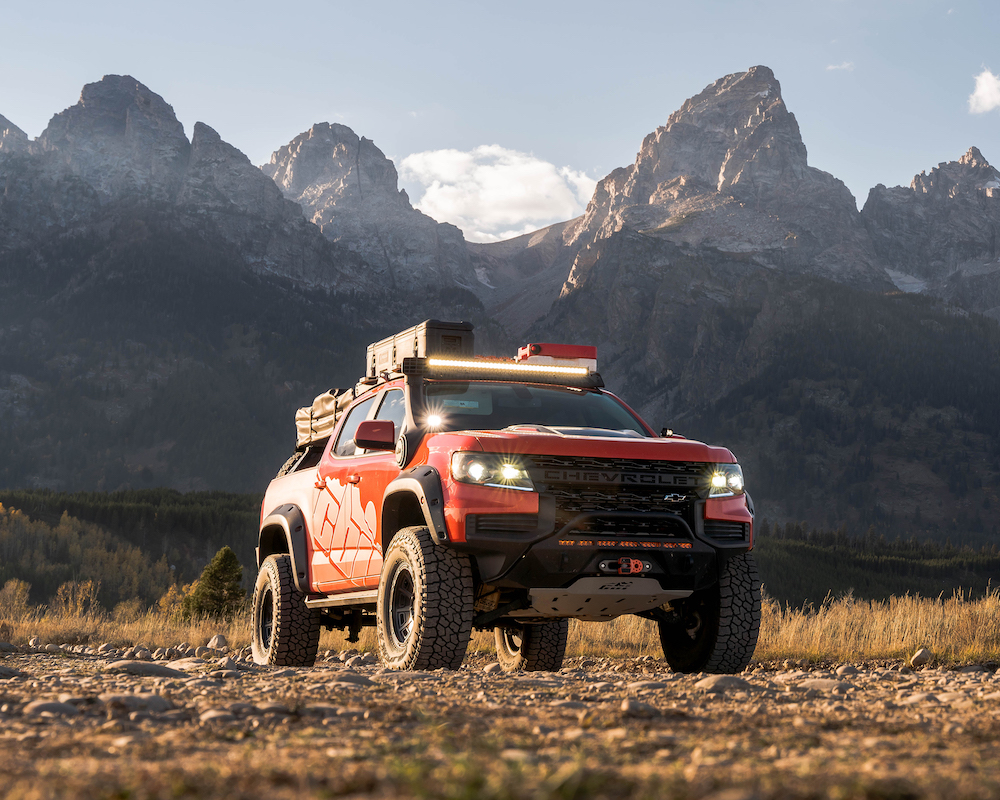 Nothing is worse than a fun overland adventure that gets ruined due to a vehicle malfunction. Many off-roading expeditions have been cut short by unexpected boulders or rocks in the trail. These can pop up and shred your oil pan, damage your transfer case, or cause any number of other issues to your vehicle. The undercarriage of your rig is where some of the most vital components of your vehicle are exposed, which is why installing skid plates is one of the most important mods you can do to improve your rig.
CBI Offroad Fab has a wide range of skid plates to protect your rig on the most arduous terrain. Skid plates come in all shapes and sizes, but CBI has perfected aluminum skid plates. When searching for the perfect skid plate, you will often come across two options: steel or aluminum. Each has pros and cons, but we will focus on the aluminum ones. A CBI aluminum skid plate provides maximum protection while keeping weight to a minimum. The complete skid plate package on the Toyota Tacoma weighs in at just 80 lbs which is nothing compared to the protection it affords your vehicle. A full range of skid plates is also available for Tundras, Broncos, 4Runners, GX460s, Colorados, and the 3rd Gen Nissan Frontier.
Most skid plates that CBI manufacture features a three-piece design that starts at the engine block and runs all the way back to the transfer case. This provides maximum protection for whatever you might run into on the trail. A few vehicles even have a gas tank skid that protects your fuel supply from leaking out due to a puncture.
Each aluminum skid plate is designed to mount to existing points on the vehicle for easy installation. Almost all skid plates manufactured by CBI can be installed in less than an hour and feature cutouts so you can reach your oil drain plug and oil filter. This allows you to keep up with your vehicle's maintenance without having to remove the entire skid plate. They are also designed with drainage holes so that when doing a water crossing, you leave the mud and water behind and not stuck underneath your vehicle. Skid plates are designed to take a beating and get scratched, but the full aluminum construction means you don't have to worry about rust prevention or corrosion issues. This gives you more time out on the trails and less time worrying about maintenance in the garage.
Spend more time doing what you love and less time in the shop with a quality set of CBI skid plates.
MSRP: Starting at $640
DMOS Pro Shovels — Compact Delta Shovel and Mount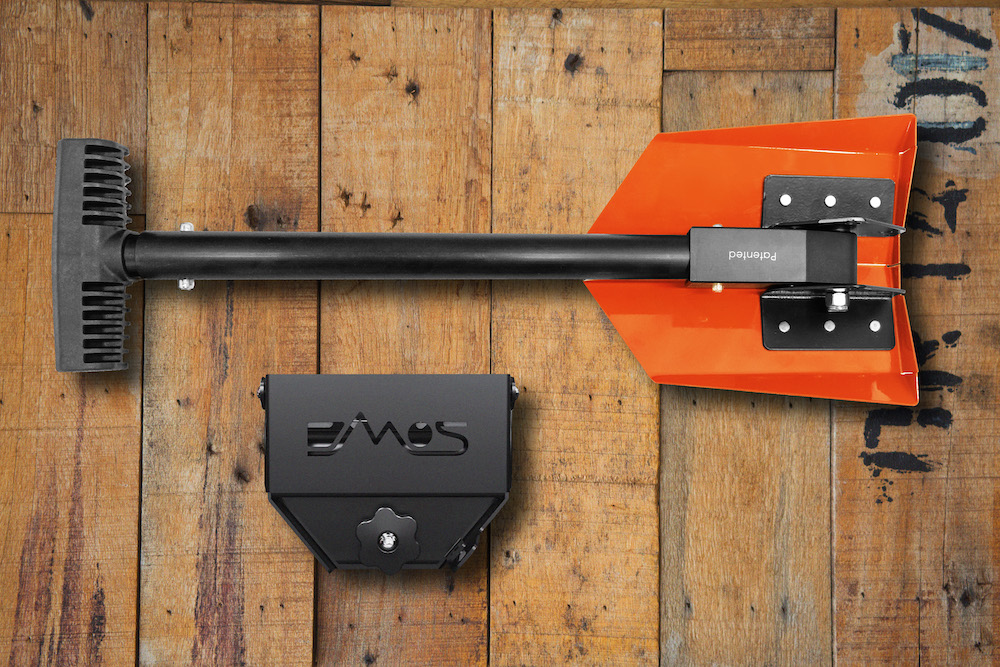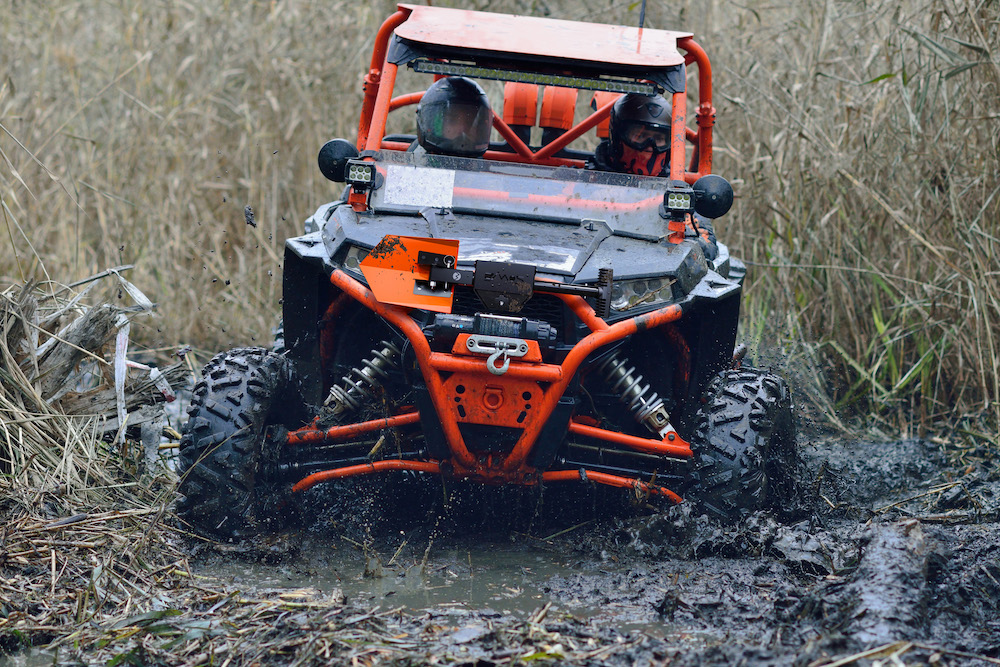 This shovel is small, but it packs a big punch, and it fits onto any rig and in any spot. Introducing The Compact Delta.
The Delta collection is the next-generation E-tool, and the Compact is DMOS's most comparable product in blade size to a traditional E-tool. Where a traditional E-tool fails is being too short to be useful. The Compact Delta is stronger and taller – with an overall height of 33 inches when its telescoping handle is fully extended. The Compact Delta has been rated at over 400 pounds of force with a 4 to 1 fulcrum.
Pair it with the Compact Mount, DMOS's first handle-grabber rack mount. Perfect for keeping your Com-pact Delta or any other handles up to 2 inches in diameter, such as axes or hatchets, mounted to your rig with our compact, rattle-free, and secure vehicle mount that's lockable with a standard padlock. The mount is made from premium aluminum, and the backing plate comes with universal pre-drilled holes with fitment for most major roof and truck-bed rack models.
Bundle MSRP: $229 ($29 savings)
Dometic — CFX3 55IM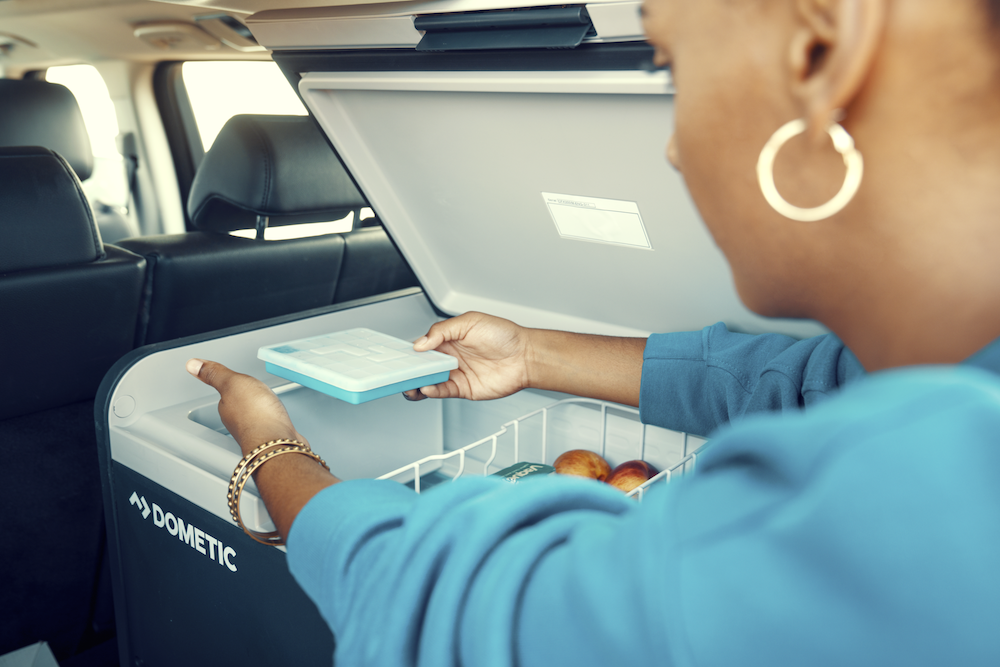 Say goodbye to frozen fingers, soggy sandwiches, and lukewarm beverages with the Dometic CFX3 55IM powered cooler – bringing the convenience of your home refrigerator to the great outdoors, the CFX3 55IM reaches temperatures as low as -7°F while using less power than a 60W light bulb.
The Dometic CFX3 55IM is the world's first powered cooler with its own integrated ice-making compartment. Don't stop for ice — make it yourself with the cool box's rapid freeze plate that lets you make ice in several hours without compromising the temperature elsewhere in the cooler. Old fashions in the desert, anyone?
The Dometic CFX3 55IM solves power complexity. Off-grid or on, you can power the Dometic CFX3 using the outlet in your adventure rig (12V/24V DC) or from your home (110-240V AC). You needn't worry that bringing your cooler will leave you stranded because the Dometic CFX3's 3-stage battery protection actively monitors inbound power and will turn the cooler off if it senses low voltage. The Dometic CFX3 also has a USB port included in the control module for mobile electronics and camping gear. Combine your Dometic CFX3 with a Dometic PLB40 Battery for a fully untethered, solar-compatible solution.
Plus, to create the most efficient coolers, the Dometic CFX3 series uses variable motor speed optimization 3.0, which automatically adjusts compressor speed for an optimal power-to-performance ratio. Dometic's proprietary reciprocating powered cooler compressor is specifically designed for rugged off-road use.
Connect your CFX3 55IM to the Dometic CFX3 powered cooler app with BlueTooth to monitor, and adjust the temperature of your cooler, track energy consumption and temperature history, and receive smart alerts if you happen to leave the lid open.
The tallest powered cooler from Dometic, the CFX3 55IM, is a good fit for a camping weekend for just about anyone or perfect for a couple or small family headed out on a longer trip. Its robust design and ExoFrame construction are built for tough outdoor use. With a lid that opens along its length, the CFX3 55IM is ideal for mounting in the back of an SUV with a slide, and it has a generous storage capacity of 53 L, which is approximately 83 cans.
MSRP: $1,199.99
Garmin — Tread® XL – Overland Edition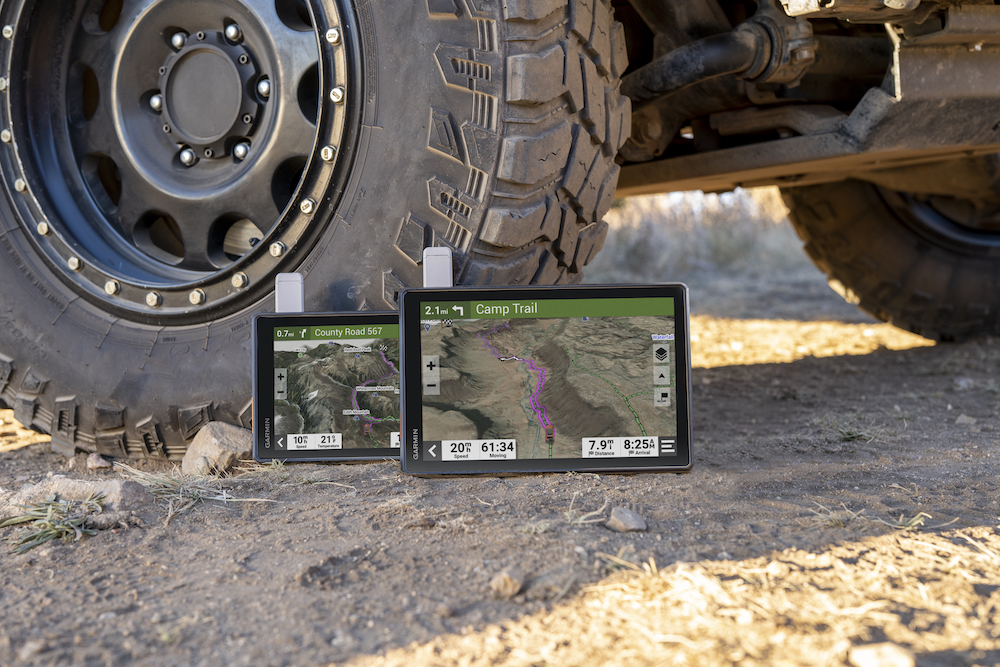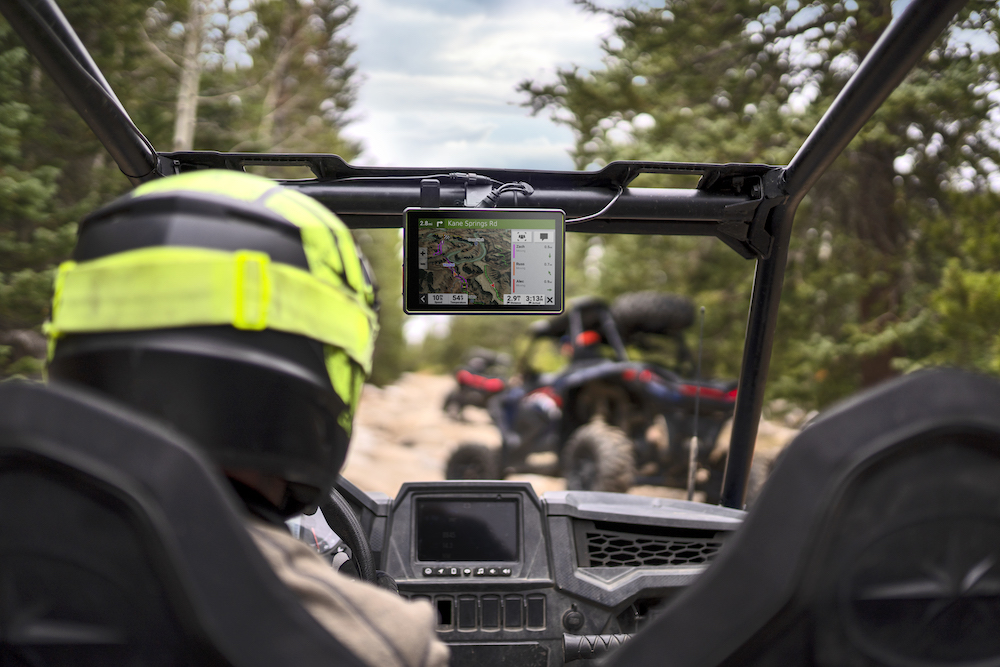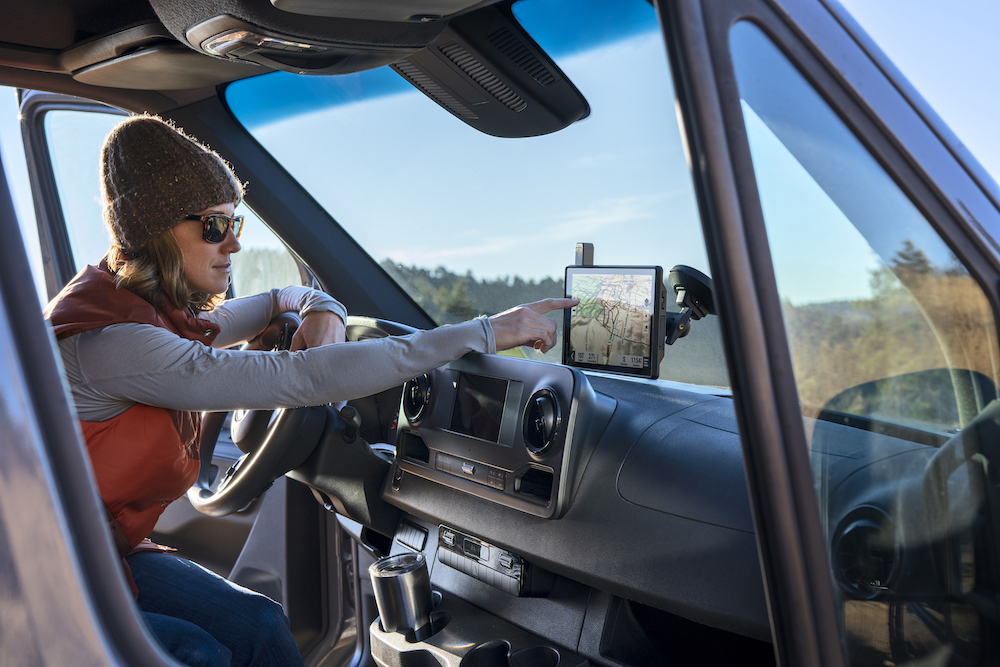 Roam the unknown with Tread® XL – Overland Edition. It's the extra big, extra rugged all-terrain navigator with a 10-inch ultrabright display made for every overlanding expedition. Enjoy turn-by-turn trail navigation for traversing unpaved roads and trails, plus custom street routing for the size and weight of your vehicle. The navigator includes preloaded topography, subscription-free BirdsEye Satellite Imagery, iOverlander™ points of interest, and Ultimate Public Campgrounds, so you won't need a signal to route to the best-established, wild, and dispersed campsites. With an active satellite subscription, built-in inReach® technology offers global satellite communication, two-way text messaging, location sharing, and interactive SOS.
Pair your device with the Tread® app on your compatible smartphone to track up to 20 friends using the Group Ride Mobile4 feature and plan routes with the same maps and route preferences that you have on the Tread device.
MSRP: $1,499.99
Go Rhino — Xventure Recovery Bags and Storage Rolls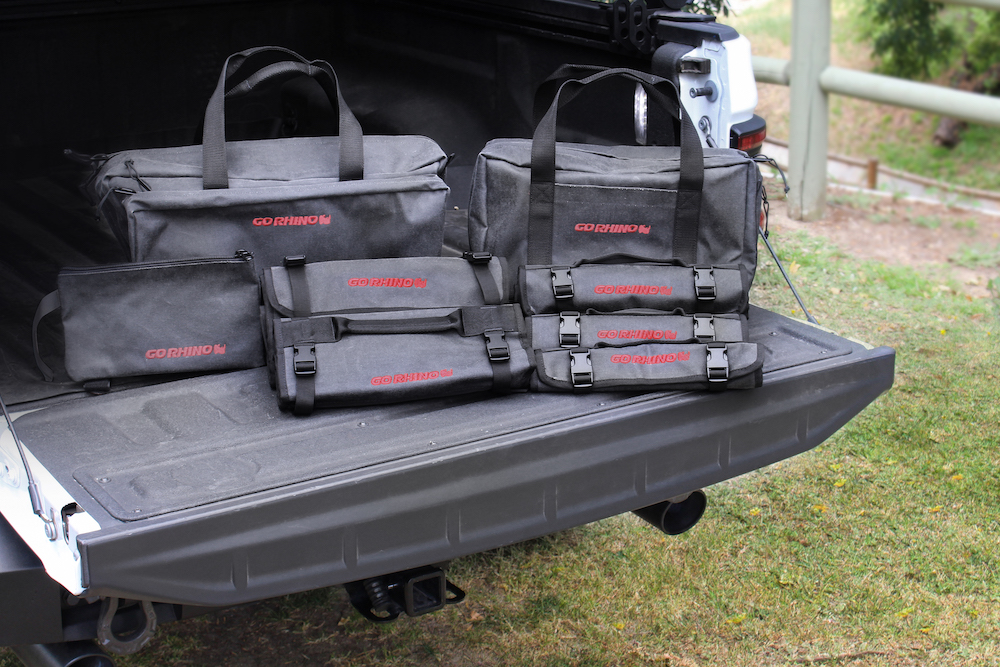 If you've ever longed for lightweight, durable storage solutions for your travels or as a great gift to give to your favorite adventurer, look no further than Go Rhino's XventureGear line of soft-shell Recovery Bags, Tool Bags, and First Aid Rolls. This stunning, rugged collection combines new-age materials with artisan craftsmanship to provide a stylish solution for your storage needs.
The water-resistant custom-dyed black waxed canvas exteriors are easy to clean and age with a unique, attractive patina. The double-walled construction of each piece features a high visibility bright red 1000 denier Cordura® nylon inner liner for durability, protection, and ease in quickly locating your gloves, snatch block, pliers, bandages, and all of your gear!
Available in two sizes, the Recovery Bags make carrying your recovery gear and boots easier. The base of each Recovery Bag is reinforced with 2000 denier Cordura® nylon for additional durability, protection, and water resistance, and the industrial strength 1-1/2″ wide 'full wrap around' straps won't come undone, leaving you and your gear hanging. Interior and exterior pockets help keep your items organized. Use the Accessory Pouch for securing your smallest items, then toss it into your Recovery Bag and find those small items with ease.
Xventure Gear Tool Rolls are available in four sizes. Each offers interior pockets ranging from fabric or heavy-duty clear poly material reinforced with integrated nylon with zippers or hook-and-loop closures and a multitude of slots for wrenches, screwdrivers, etc. Fill up the slots and pockets, roll, clip closed, and use the webbed handle to take your neat, tidy, organized, compact and easy-to-find gear with you.
With 12 clear zipper closure pockets on the First Aid roll, you'll be able to quickly find and access the antibiotic ointment and bandages your buddy needs. All zippers are heavy-duty rust-resistant aluminum YKK zippers for easy opening and closing.
Lightweight yet tough enough to protect your gear and tools for a lifetime, and backed by a limited lifetime warranty, Go Rhino's Xventure Gear soft-shell collection is made in North America and is available in a variety of styles and sizes, including:
Recovery Bag 7-½" x 11-½" x 18"
Large Recovery Bag 13" x 14" x 22";
Zippered Pouch 7"; x 11-½";
Small Tool Roll: closed = 4" x 4", open = 33" x 13-¾"
Large Tool Roll: closed = 7" x 7", open = 29" x 38-½"
Small Wrench Roll: closed = 3-1/2" x 3-1/2", open = 14-¼" x 26-¼"
Large Wrench Roll: closed = 4" x 4", open = 26" x 14"
First Aid Roll: closed = 5" x 5", open: 14-1/2" x 35-1/2"
Use code OHGG to save 25% from 11/17 thru 12/24.
MSRP: $39.94 – $262.43
Jackery — Generator 2000 Pro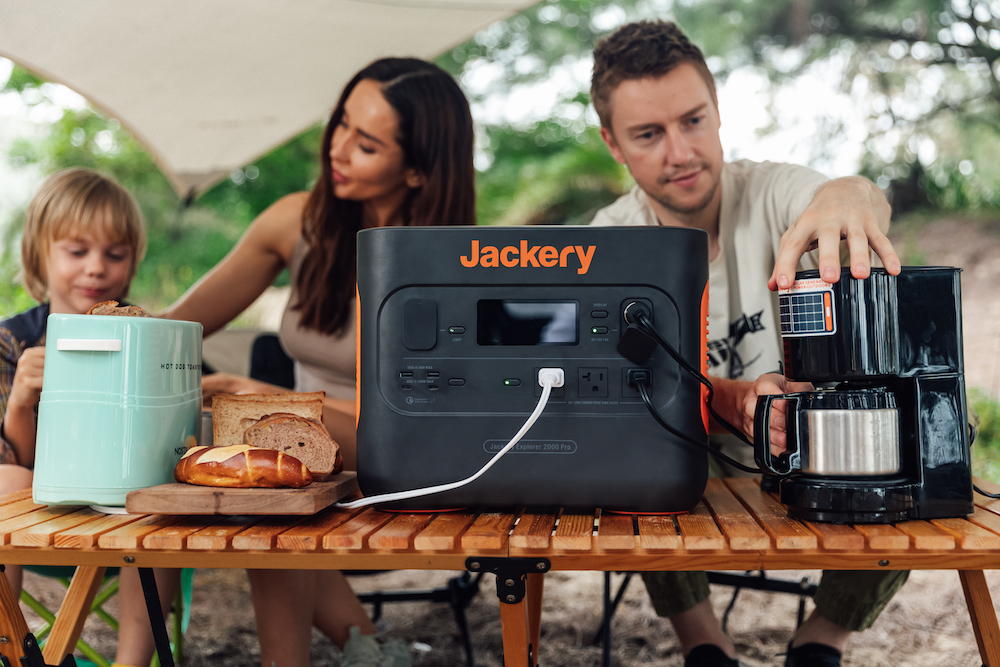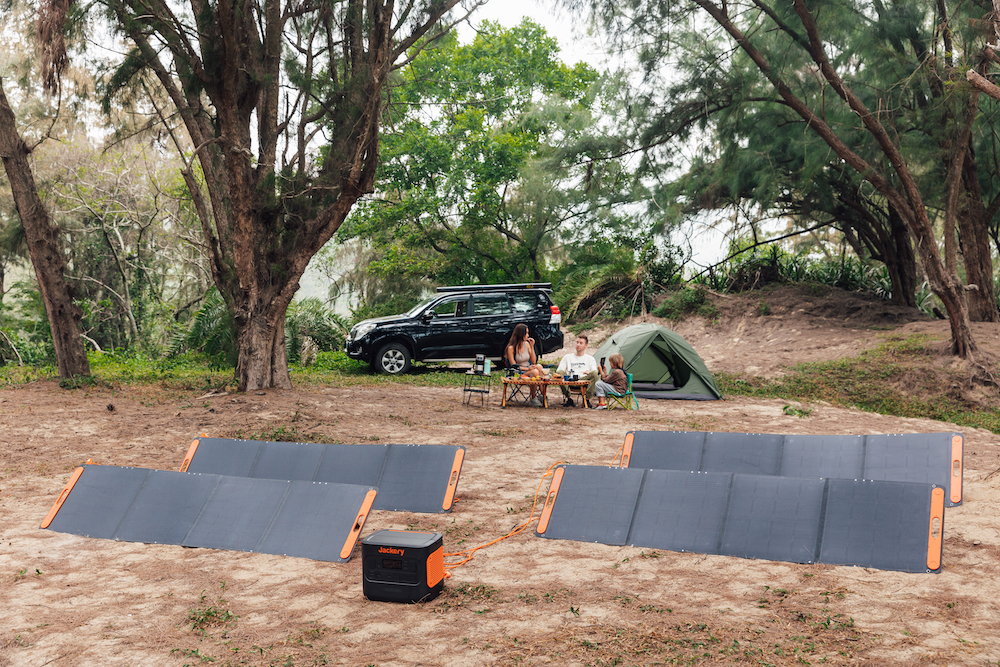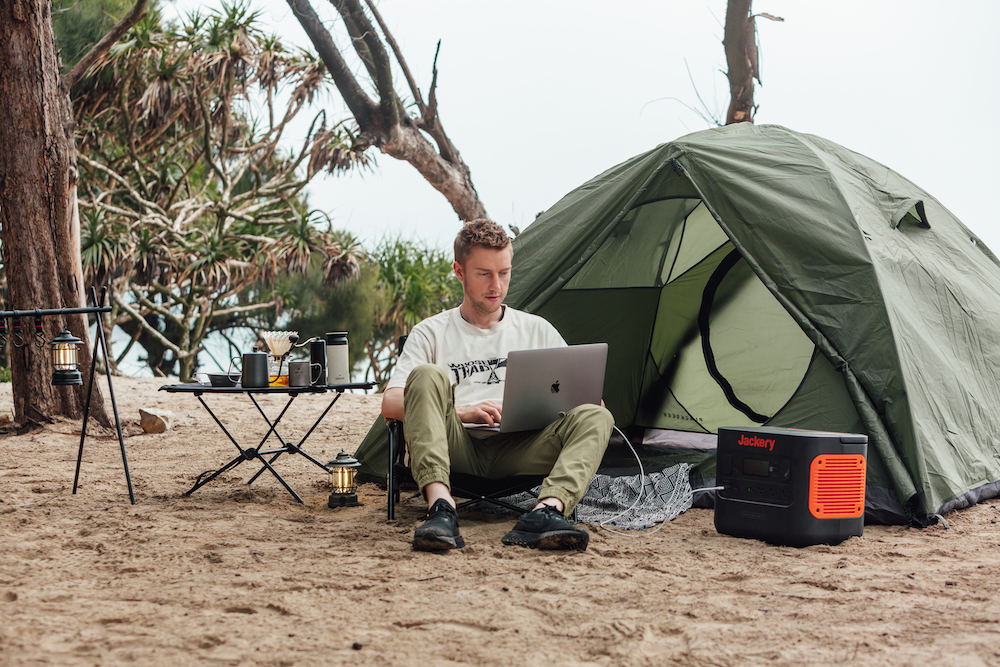 From cooking a full-course meal with an electric stove deep in the woods to streaming your favorite show while relaxing with an ocean view, the Solar Generator 2000 Pro allows you to easily turn something you never thought possible into your next outdoor family tradition.
Inspired by and designed under the California sun where Jackery was founded, the new Solar Generator 2000 Pro combines a high-capacity portable power station, the Jackery Explorer 2000 Pro, with six advanced solar panels, the Jackery SolarSaga 200W, to deliver a fully equipped solution for energy capture, safety, and usability to power your ultimate outdoor experience.
New features of the Solar Generator 2000 Pro include the fastest green energy capture and charging. The Solar Generator 2000 Pro fully charges in just 2.5 hours of sunlight thanks to industry-leading conversion and energy transfer rates from six lightweight SolarSaga 200W solar panels.
Jackery has a built-in advanced Battery Management System (BMS) ™ with dual-monitoring chips to regulate and protect your battery life and your devices. This smart BMS monitors each individual cell and battery pack's health to improve battery life.
Jackery's first-rate lithium battery houses four temperature core detectors, which allow the temperature to be consistently and smoothly controlled when charging to deliver an ultra-safe and reliable experience. If the monitoring temperature exceeds the red line of safety, it will automatically shut off charging and signal the battery core to go into self-protection mode.
The first-ever newly designed foldable handle on the power station is unique to Jackery, making it convenient to pack and store wherever you go. With foldable magnetic features, the solar panels are flexible and easy to stand up. All six solar panels can be set up to receive 1200 watts of power in just 2 minutes.
The Solar Generator 2000 Pro delivers less than 53 DB of sound, ensuring quiet and peaceful charging. With a simple press of a button, you can access solar power charging in seconds.
The Solar Generator 2000 Pro delivers impressive charging capacity and charging power with 2,160W capacity, 2,200W AC power, and 4,400 W peak power, perfect to power most small household appliances outdoors.
It boasts eight power outlets (three AC, two USB-A, two USB-C, and one DC) that can power multiple devices simultaneously. Founded in 2012 and putting solar generators on the map in 2018, Jackery has helped family campers, van lifers, RV owners, and outdoors enthusiasts take on the outdoors without compromising on what kind of devices and appliances they can bring or where that energy is coming from.
Jackery will offer the Biggest Ever Discount – Up to $1080 OFF during Black Friday Sales from Nov. 24 to Nov. 28.
MSRP: $3,299
Kokopelli — XPD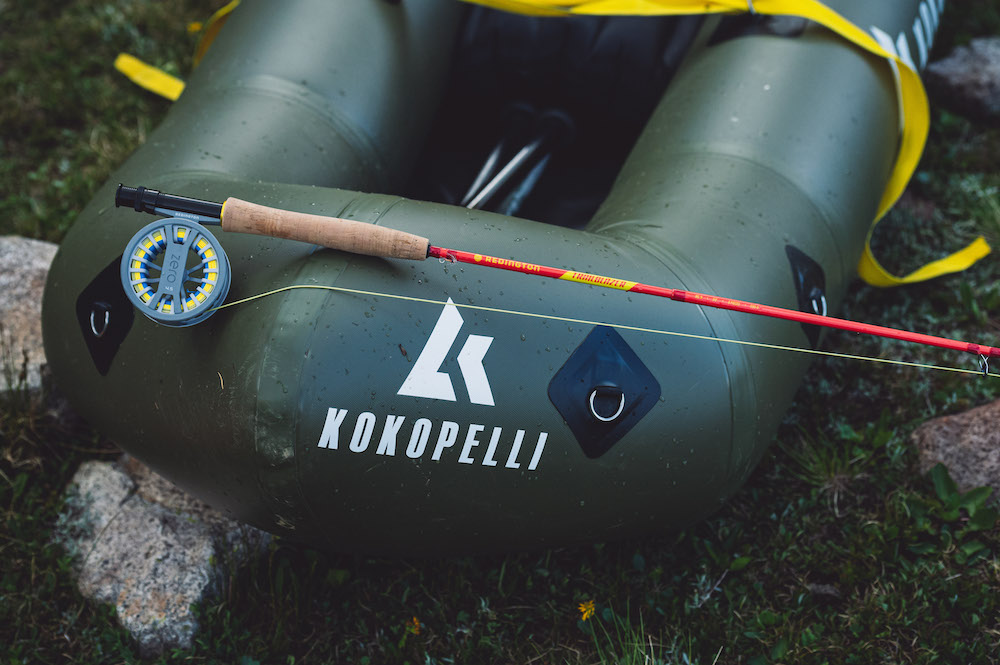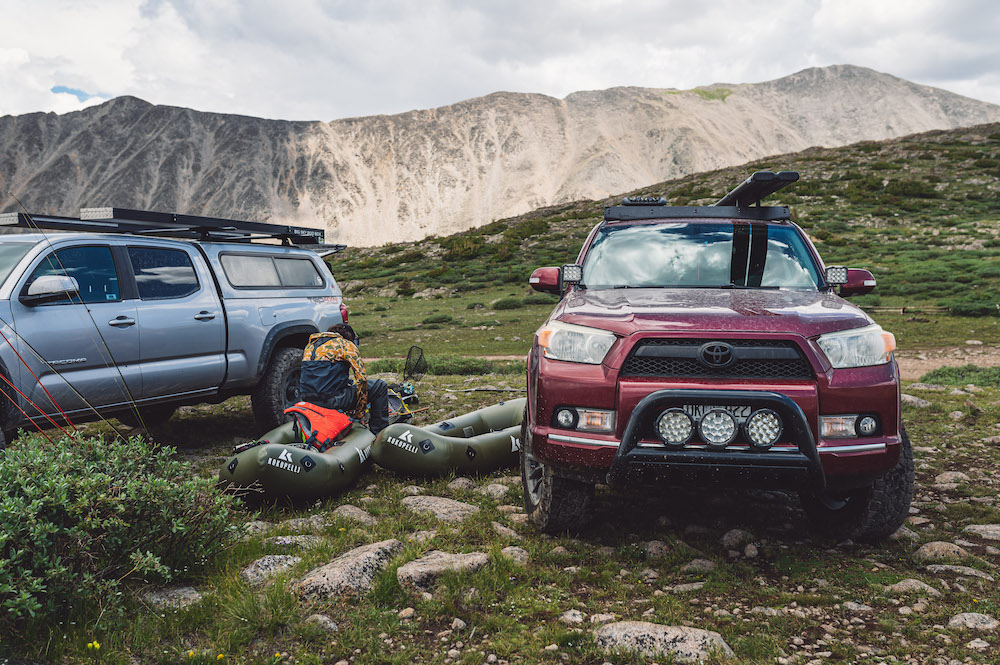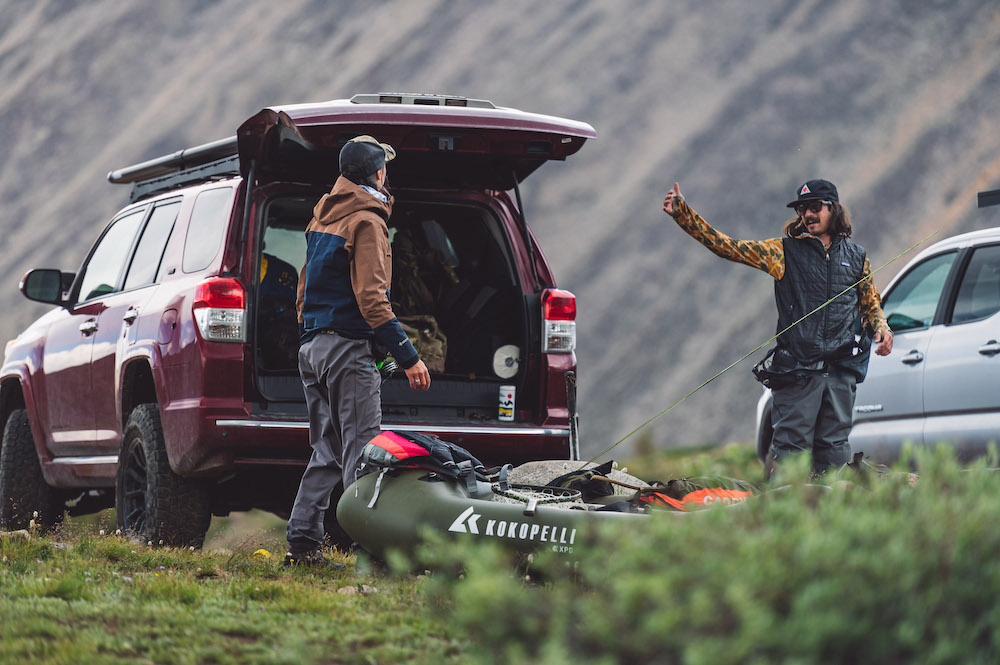 The XPD is the most versatile packraft in the Kokopelli fleet. The XPD is built on our award-winning Rogue-Lite platform, and it's constructed with commercial-grade 1,000d reinforced PVC and engineered to be the ultimate combination of rugged minimalism. It comes fully equipped with a Leafield D7 valve, super-compact Nano Barrel Pump, Compression Strap Set, Inflatable Seat, and Repair Kit with Glue. A removable 9-inch fin comes standard for better tracking, and the American Standard fin plate accommodates many e-motors.
Designed with input from SOCOM and SAR teams, the rugged XPD weighs in at just 14lb, packs down small enough to fit in a backpack, and is ideal for entry-level paddlers, lakes, hunting, multi-sport adventures, car camping, weekend warriors, and anyone looking for a one boat quiver. TiZip zipper is available as an add-on.
MSRP: $799
Kovea — Supalite Titanium Stove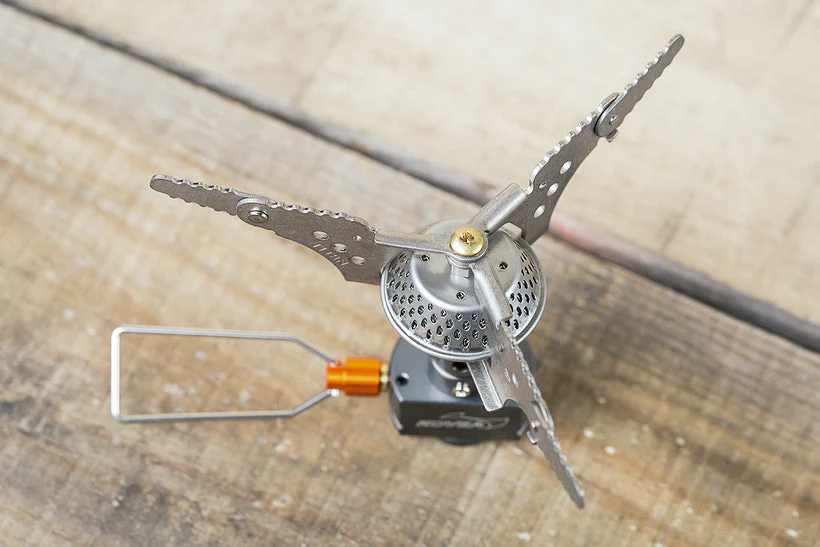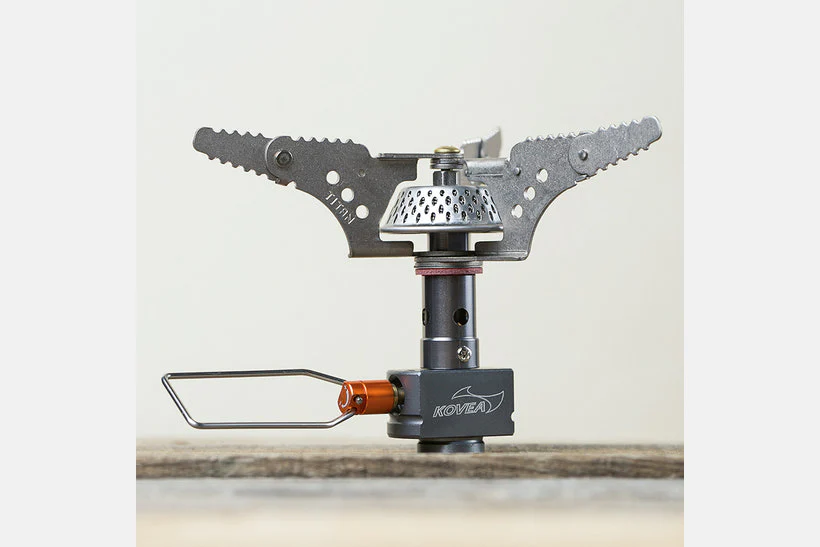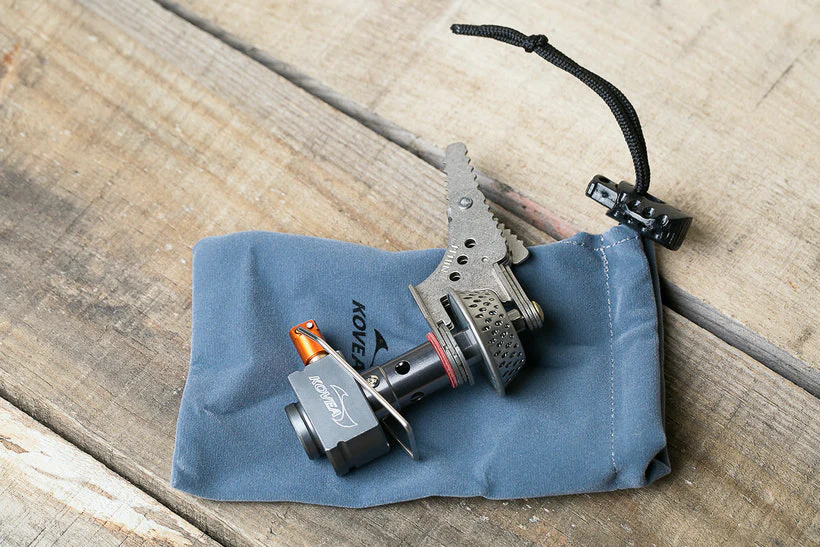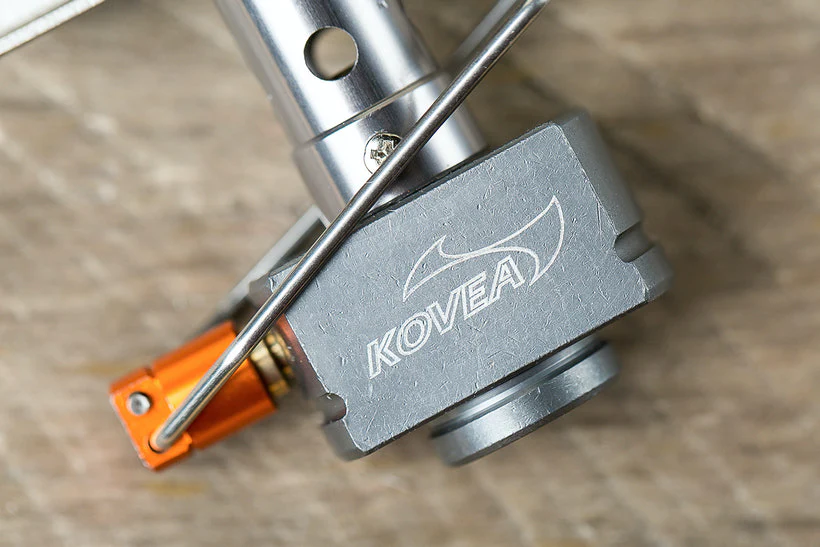 Weighing 2.1 ounces, the Kovea Supalite Titanium Stove is compact and light yet powerful. This top-mount canister stove features a 4-minute boiling time for 1 liter of water. Ultralight stoves are typically the domain of backpacking – since we typically have room for larger gear in our trucks, these ultralights aren't really necessary. However, they aren't without their benefits.
Josh from Nomadica Outfitters shares why they choose to carry ultralight stoves alongside more traditional two-burners. "The primary reason I keep a pocket stove in my rig is for the worst-case scenario of having to abandon my truck and hike out. I usually keep a small bug-out bag with the bare essentials. It's also nice to have an extra burner sometimes. I don't always want to bring multiple large stoves, but at times the meals get a little more elaborate, and the Supalite doesn't take up any space, so it's an easy one to bring as a backup."
With its diminutive size and a price of under $60, it makes a nice little stocking stuffer for your favorite outdoors person. Keep an eye on Nomadica Outfitters for upcoming holiday sales, including the Supalite Titanium Stove.
MSRP: $59.99
Ledlenser — MH5 & Powercase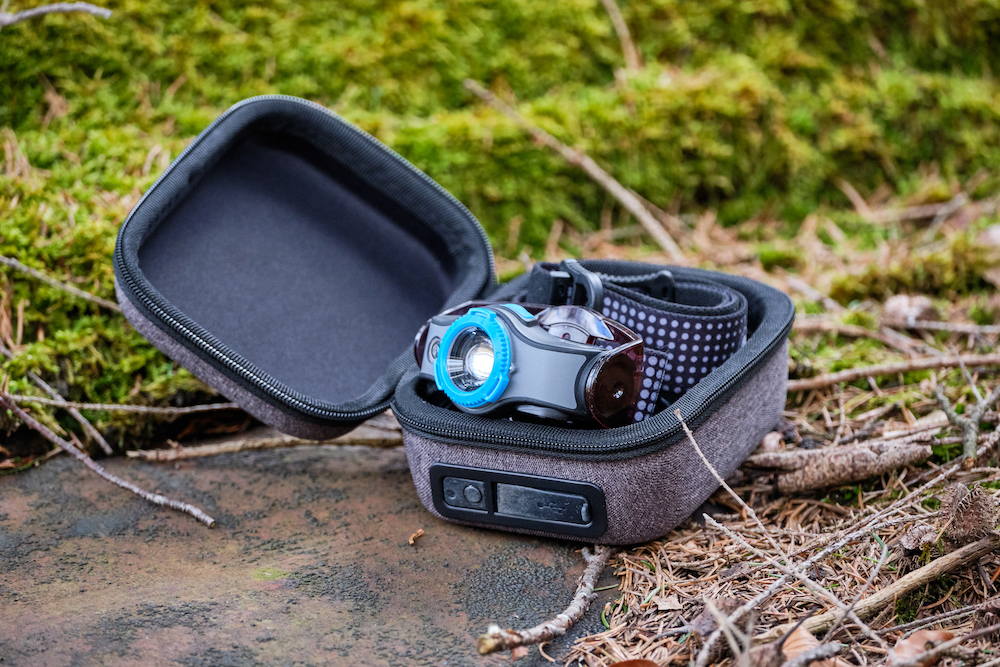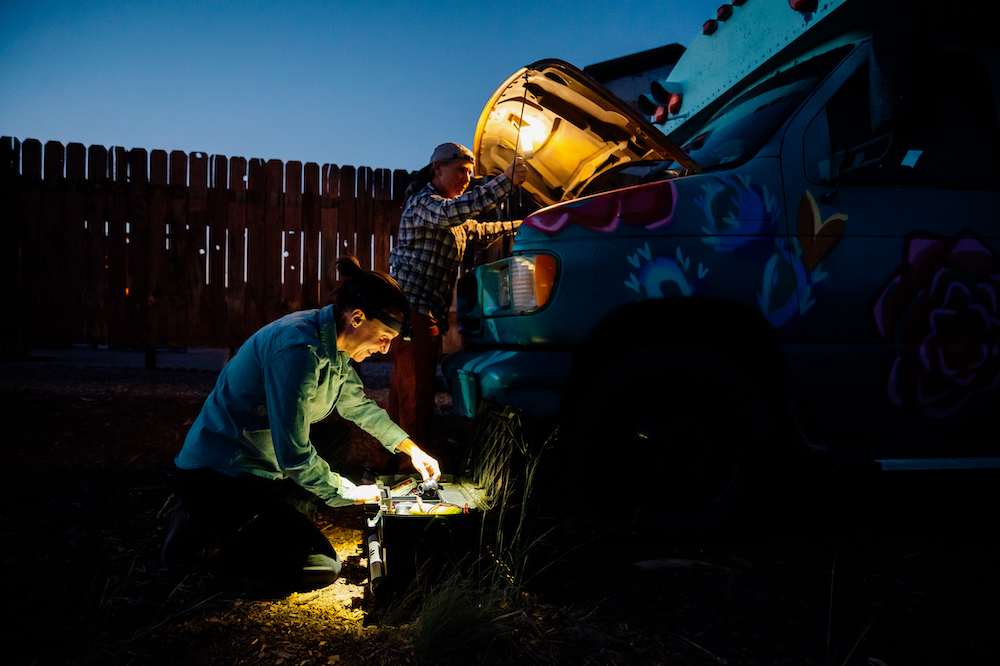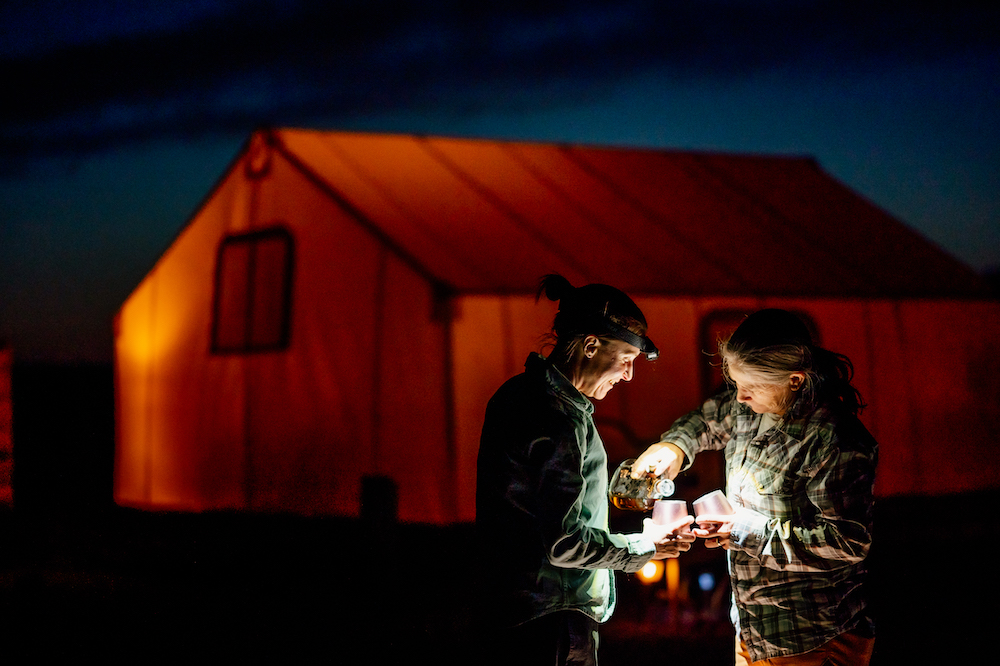 Active outdoor people who love to hike, camp, or just spend lots of time in the outdoors are obsessed with the Ledlenser MH5 headlamp. This headlamp has a bright, white beam that can throw off 400 lumens.
It features an Advanced Focus System that will quickly change the light from a broad flood to a sharply focused long-distance beam and includes a red-light option as well to help maintain one's night vision. The MH5 light head can be easily removed from the headband and be used as a handheld light or clipped onto one's backpack or jacket.
Since the batteries are rechargeable, one can save both money and reduce their environmental impact by eliminating alkaline batteries. Recharging the battery is made simple with the magnetic charging system that is safe, quick, and easy to use.
Many hikers will pair the MH5 with the Ledlenser Powercase, a specific travel case that not only protects but, thanks to its internal magnetic charging port, can recharge the headlamp when stored in the case. A fully charged case can provide up to 3 charges making it get for longer hikes or camping trips, and it can also charge one's phone if needed.
Backed by a 7-year warranty, the MH5 and Powercase make the perfect traveling companions.
MSRP: $79.96
Luno — Car Camping Sleeping Bundle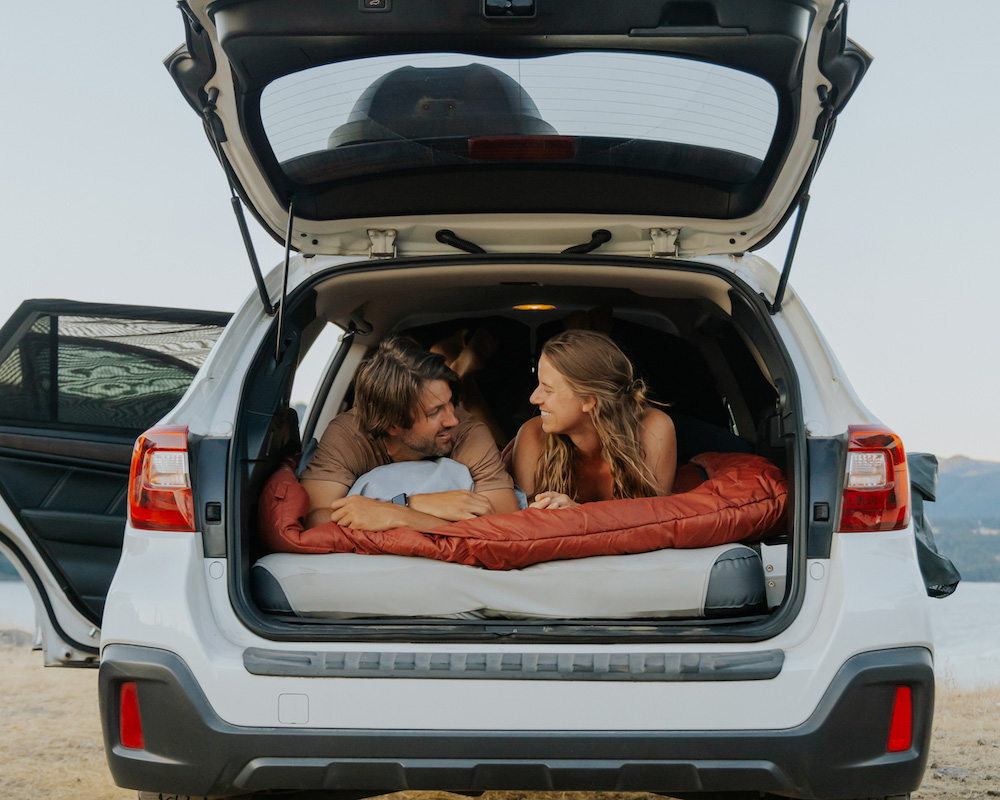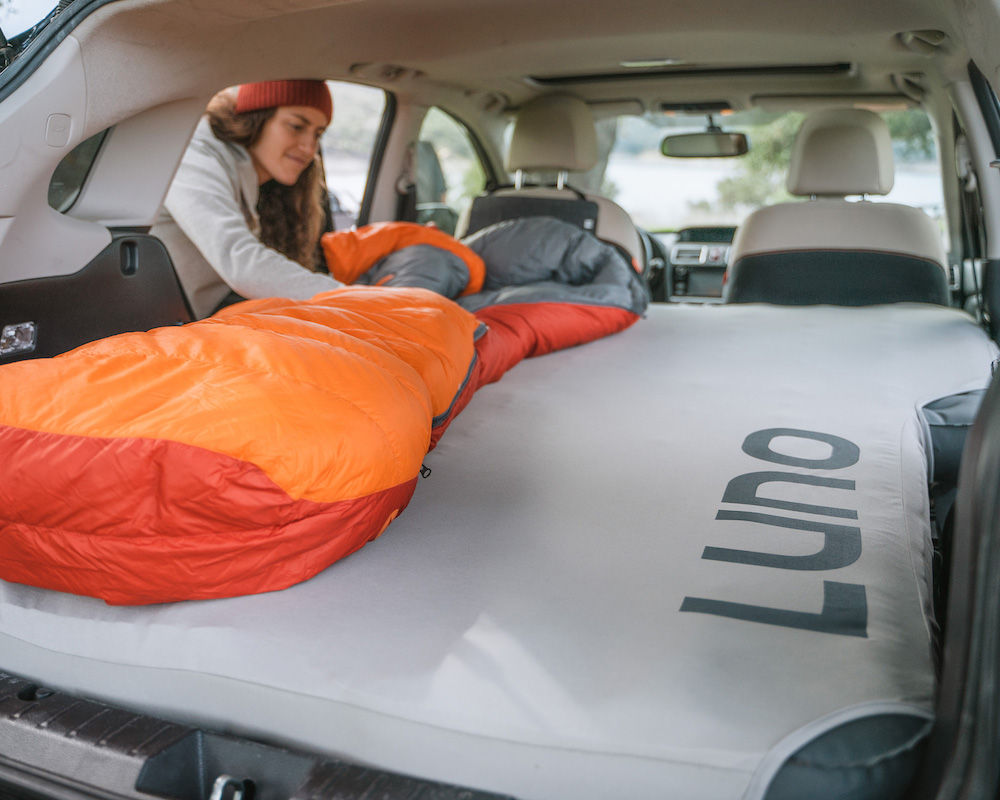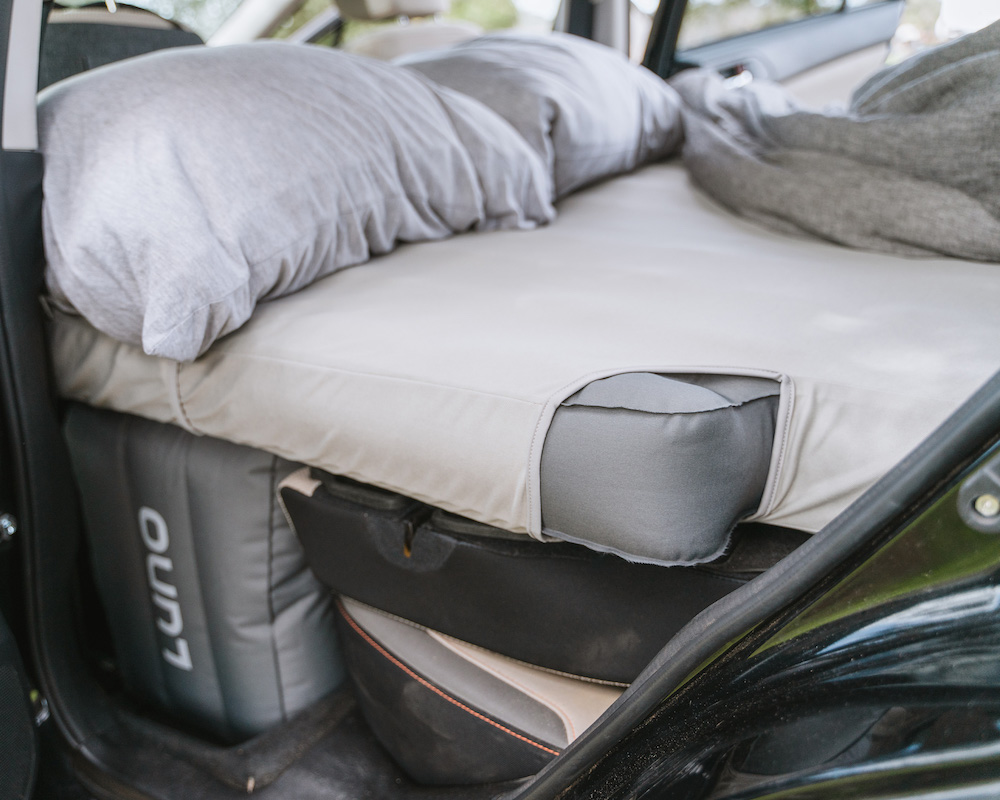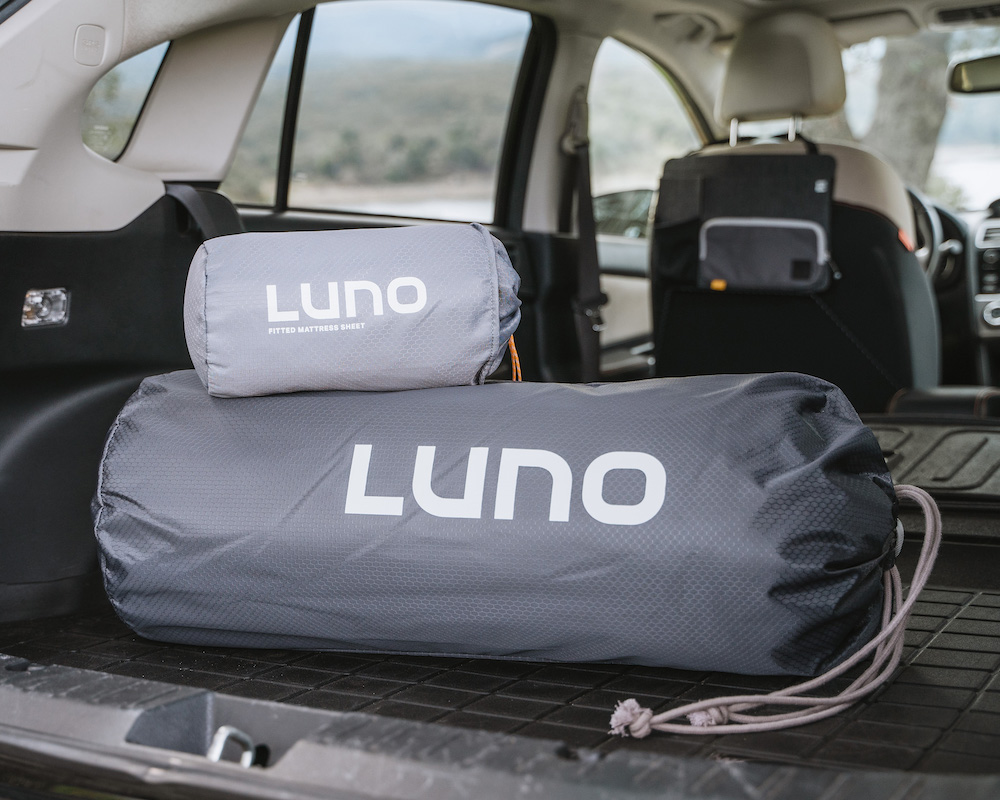 The first outdoor brand dedicated exclusively to car camping gear, Luno specializes in well-designed, built-to-last gear that quickly, efficiently, and temporarily turns ordinary cars into extraordinary adventure rigs. Case in point: the Car Camping Sleep Bundle. This bundle highlights Luno's two most popular products — their award-winning inflatable Car Air Mattress and Fitted Mattress Sheet. Compatible with hundreds of SUVs and hatchbacks, the overland-ready air mattress is durable, easy to use, and extremely comfortable, while Luno's sheets are soft, silky, and surprisingly technical. We'll break down both below.
Luno's road trip-revolutionizing Car Air Mattress turns a conventional trunk into comfy, safe sleeping quarters in a matter of minutes. The mattress is compatible with over 1,800 vehicles, and searching for compatibility is easy: just click here, enter your make, model, and year, and Luno will bundle the correct-sized mattress and sheet for your vehicle. Every mattress is shaped to maximize trunk real estate, and, depending on the vehicle you're shopping for, Luno will send out two "Base Extenders"—inflatable cubes that add 12 inches of length to the sleeping platform. This ingenious addition allows sleepers up to 6'2" to crash in comfort without needing to curl up like rollie pollies.
Regardless of the sizing specs, each Luno air mattress is crafted from a durable, 300-denier Oxford fabric that can withstand puppy paws and pine needles. The mattress also inflates expeditiously thanks to the included 12V air pump. One of our favorite aspects of the mattress is the partitioned, dual-chamber design: you can inflate mattress halves separately, a helpful feature if you're traveling solo and want to haul gear with half of the trunk. Couples can also fine-tune the mattress halves' firmness to each sleeper's personal preferences. Once it's time to turn your adventure rig back into a daily commuter, the mattress deflates in seconds and stashes in a compact carrying bag for painless, efficient storage.
When you think of technical overlanding gear, a fitted sheet probably isn't the first thing that comes to mind. However, Luno's Fitted Mattress Sheet just might be the most technical fitted sheet on the planet. The fabric, a blend of polyester and spandex, is soft against the skin, dries quickly, and helps regulate body temperatures. The design sports cutouts that make valve access effortless. Plus, cutout corners keep the sheet locked in place, even when you're off-roading or exploring rutted-out 4×4 tracks.
All told, this bundle is the perfect gift for SUV and hatchback drivers who want an expedition-worthy rig one day and a commuter the next.
Holiday shopping for a vanlifer or truck owner? Check out Luno's Front Cab Air Mattress Bundle, which transforms van front seats into an extra sleeping nook perfect for shorter adults, kids, or four-legged friends. Also, peep Luno's recently launched Tacoma Air Mattress to turn a truck bed into an actual bed.
MSRP: $389.99
Midland Radio — MXT575 Micromobile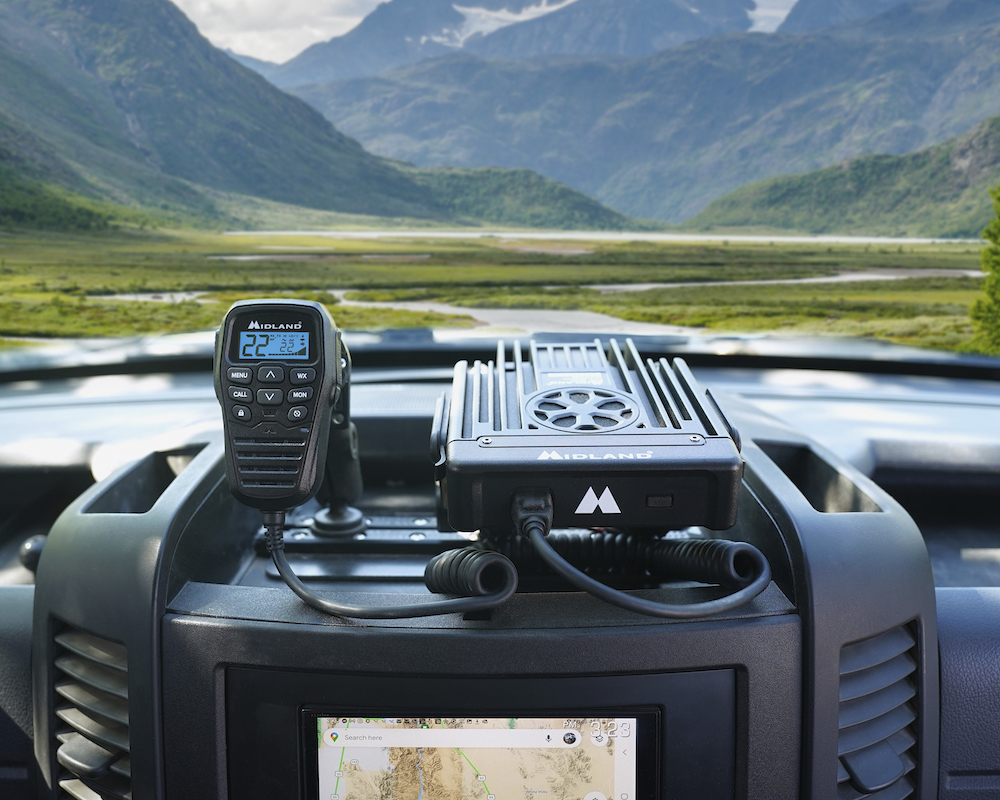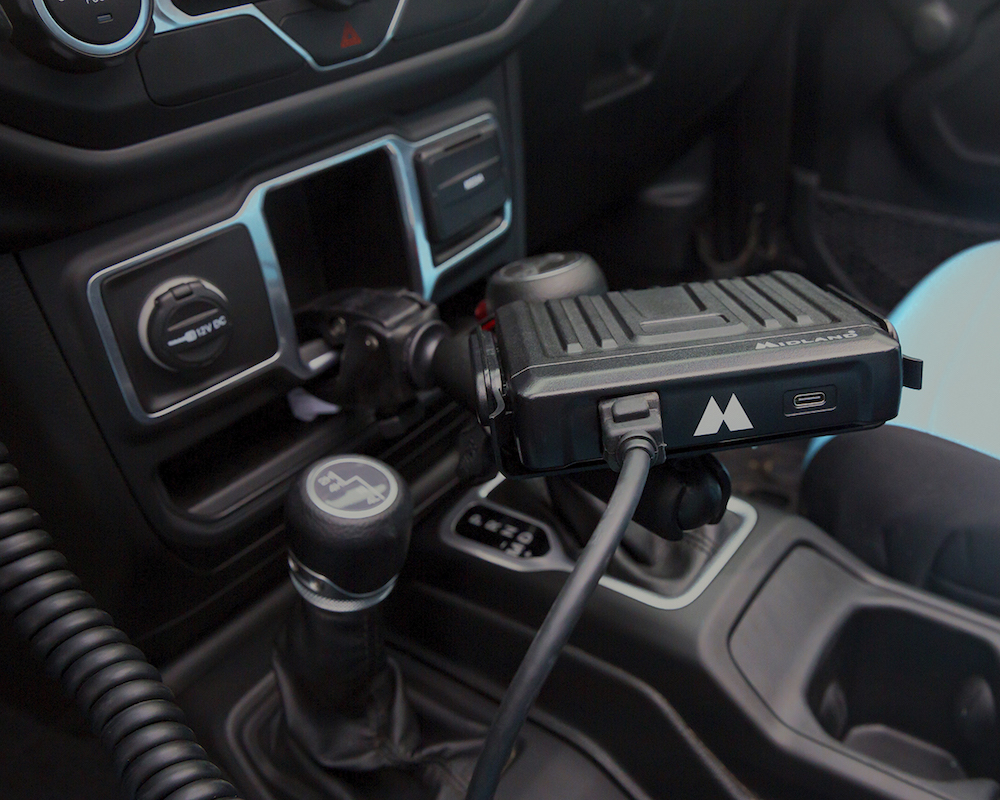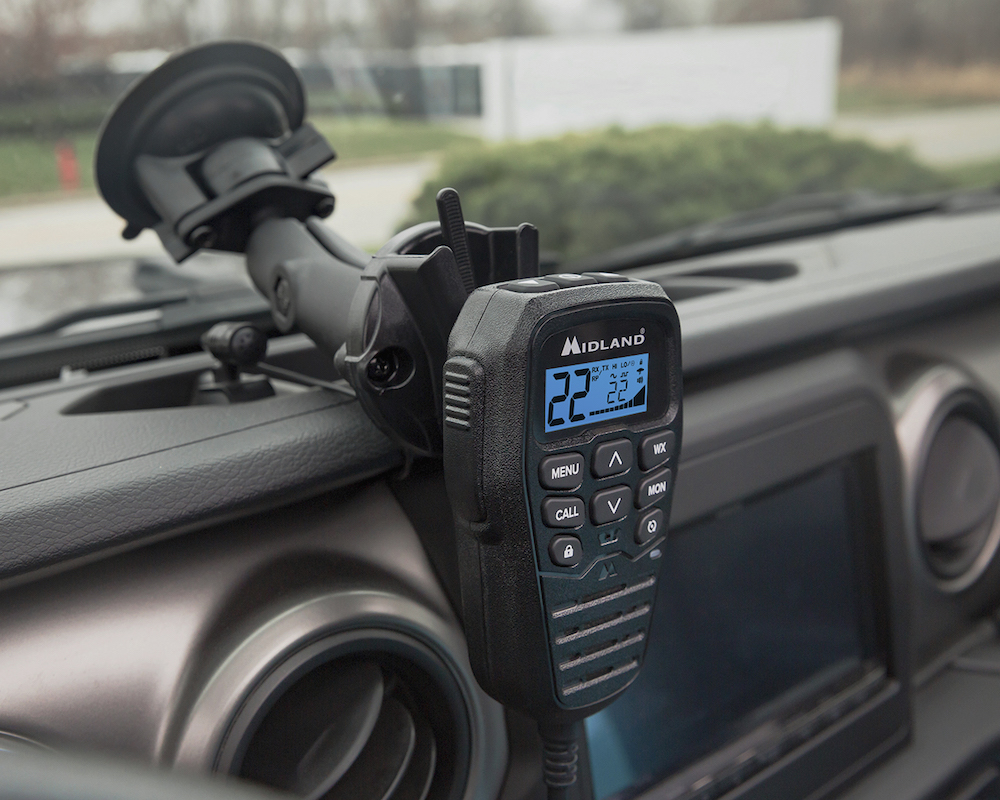 Midland Radio's MXT575 MicroMobile Two-Way Radio packs a punch with power, voice clarity, reliability, efficiency, and more, taking your communication to new lengths.
The MXT575 MicroMobile Two-Way Radio pushes the limits with 50 Watts of power, making it the highest-powered GMRS radio allowed by law. With this power, outdoor adventurers can push their radio range to new levels. Whether it's the Rubicon Trail, Rocky Mountains, or Death Valley National Park, this unprecedented radio power will bring clear and reliable communication to the most remote of locations.
Midland Radio's MXT575 brings with it unparalleled efficiency with its Fully-Integrated Control Microphone. With all of the radio's controls on the microphone, outdoor adventurers and off-roaders alike will avoid crowding up their dashboards. You can simply hide away the radio base unit under the passenger seat, in the center console, glove box, or wherever you please. The Fully-Integrated Control Microphone brings push-to-talk communication straight to your fingertips for easy access and efficient connection.
The MXT575 MicroMobile Two-Way Radio's features don't stop there. This radio is built to operate both on narrow and wide bands and includes eight repeater channels. The MXT575 is also split tone repeater capable. When using a repeater, off-roaders and adventurers can stretch their radio range even further.
With NOAA Weather Radio, the MXT575 doesn't just bring safety in communication with others but also with the latest, most accurate information straight from the National Weather Service. With this feature, users get information as soon as it becomes available, so you'll have the necessary time to seek shelter if inclement weather is imminent. NOAA Weather Radio brings alerts for tornadoes, flooding, wildfires, and more.
Easily communicate in and out of the vehicle when spotting an obstacle or assisting with a recovery as the MXT575 is compatible with all of Midland's FRS and GMRS walkie-talkies. With this compatibility, your radio communication knows no bounds.
The MXT575's other features include a USB-C charging port for the fastest charge time for devices like cell phones, tablets, laptops, and walkie-talkies.
The MXT575 also gives users access to 142 privacy codes, a programmable squelch, and a backlit display with eight color options.
Explore the unknown and the most remote locations, knowing the MXT575 brings communication adventurers can count on. Midland Radio inspires connection through communication.
MSRP: $399.99
Prinsu — Colored Shield Plates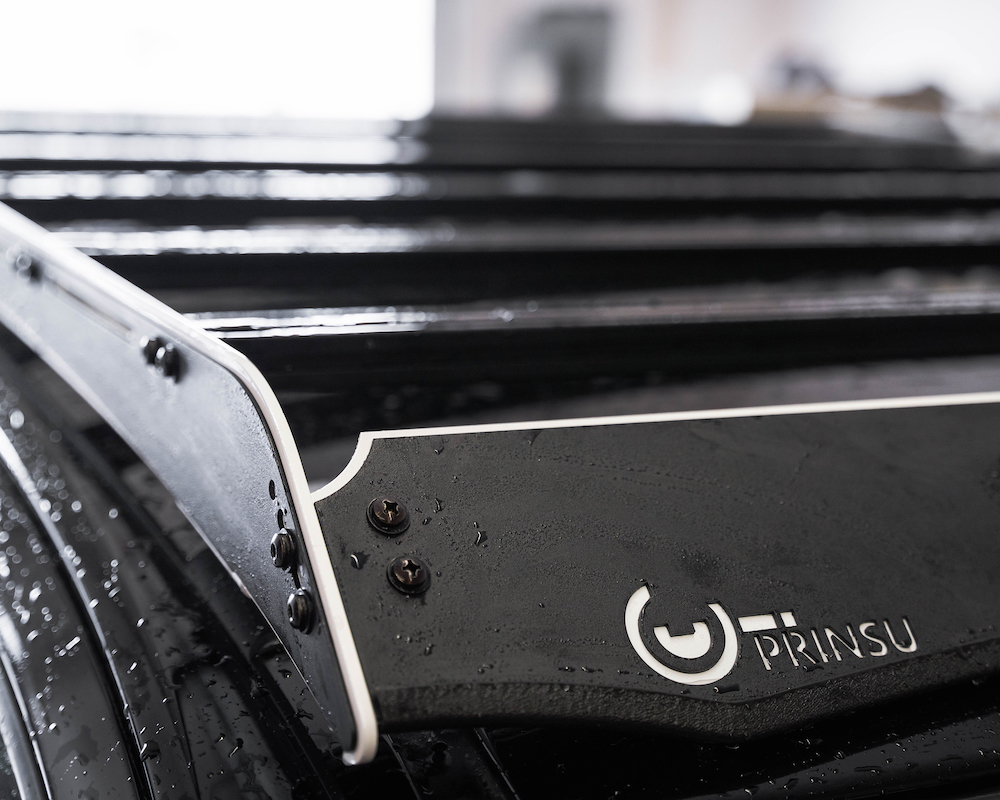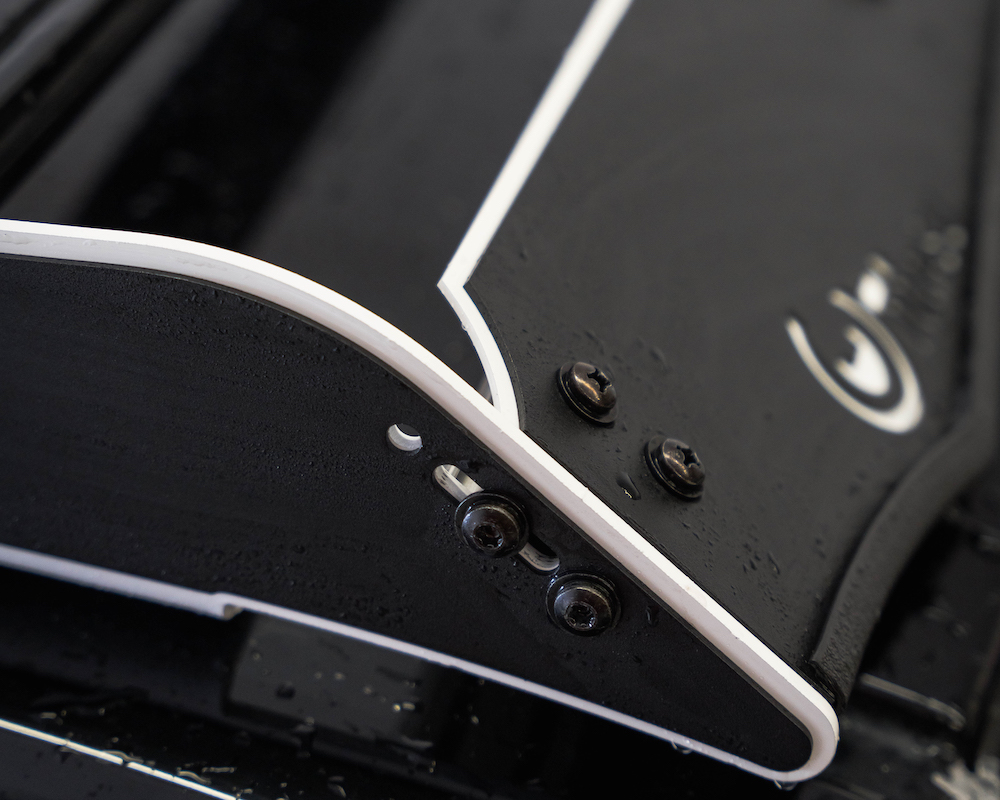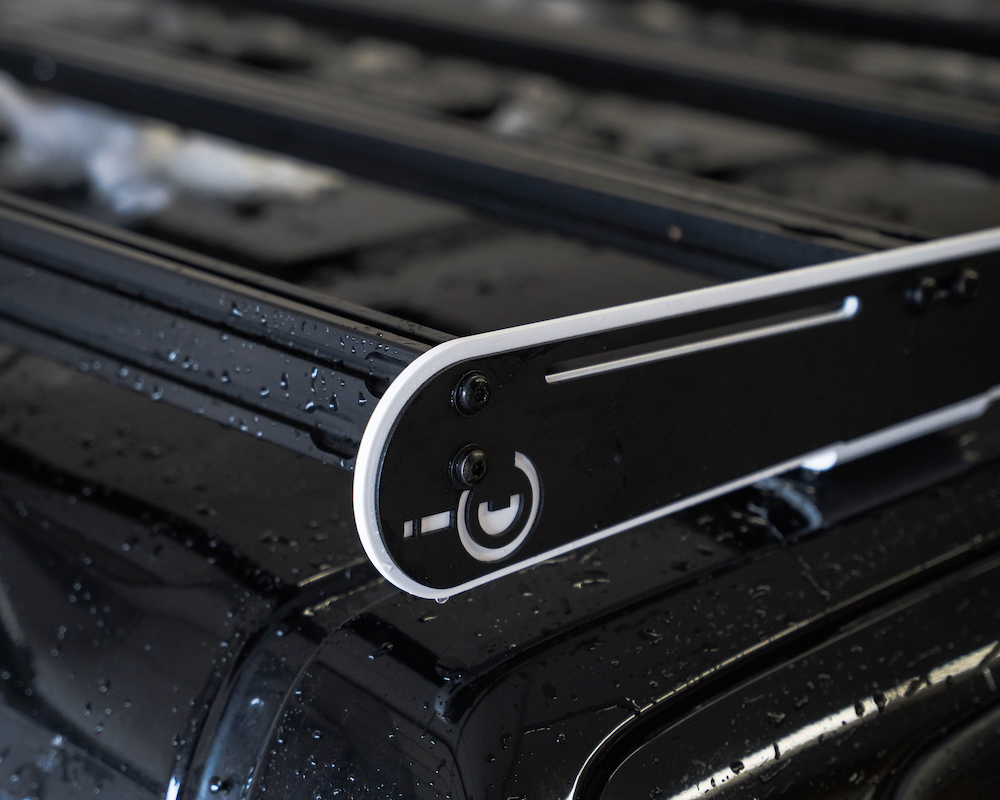 Spice up your Prinsu roof rack with the brand-new Prinsu Shield Plates. These plates are designed to make your rack stand out, and they're available in various colors.
These kits come with a wind deflector backing plate and two outer bolt-on shield plates to allow further customization of your rack. Available in TRD Gray, black, or white, you can add these to your Prinsu Rack in a matter of minutes. You can also order them in bare metal if you want to do a color match with your vehicle or any other accessories you have.
Prinsu Shield Plates are available as stand-alone kits if you already own a Prinsu Rack, or they can be bundled with a Prinsu Rack and ordered together. When purchasing the Shield Plates with a rack, you also have the option of choosing a color scheme for your side rails as well as the Shield Plates. Installation is as simple as removing the crossbar bolts, lining up the shield plates, and reinstalling the crossbar bolts.
The Shield Plates are not only for aesthetics; they were also designed with functionality in mind. Cut from high-quality aluminum and precision engineered for your vehicle, they are the perfect addition to your Prinsu Roof Rack. The added protection of the shields gives your roof rack a buffer between any branches or rock faces you might encounter on the trail and adds durability for the heaviest loads.
The newly released Prinsu Shield Plates are currently available for the Tundra, 4Runner, Colorado, and Tacoma at Prinsu.com
MSRP: Starting at $325
SOUNDBOKS — Gen 3 Performance BlueTooth Speaker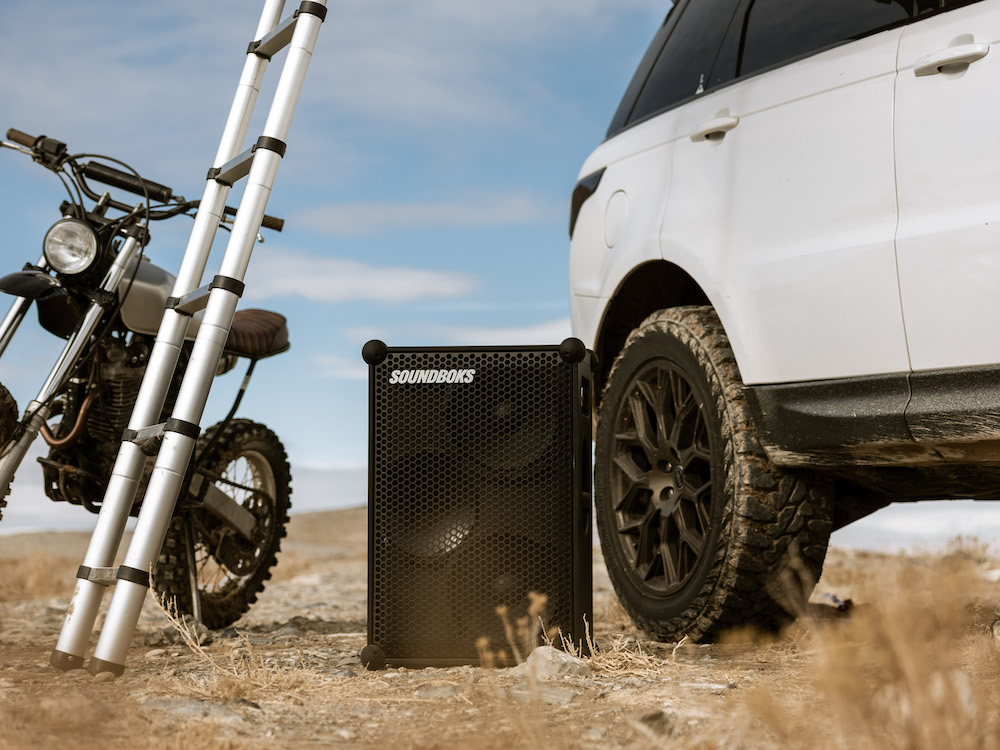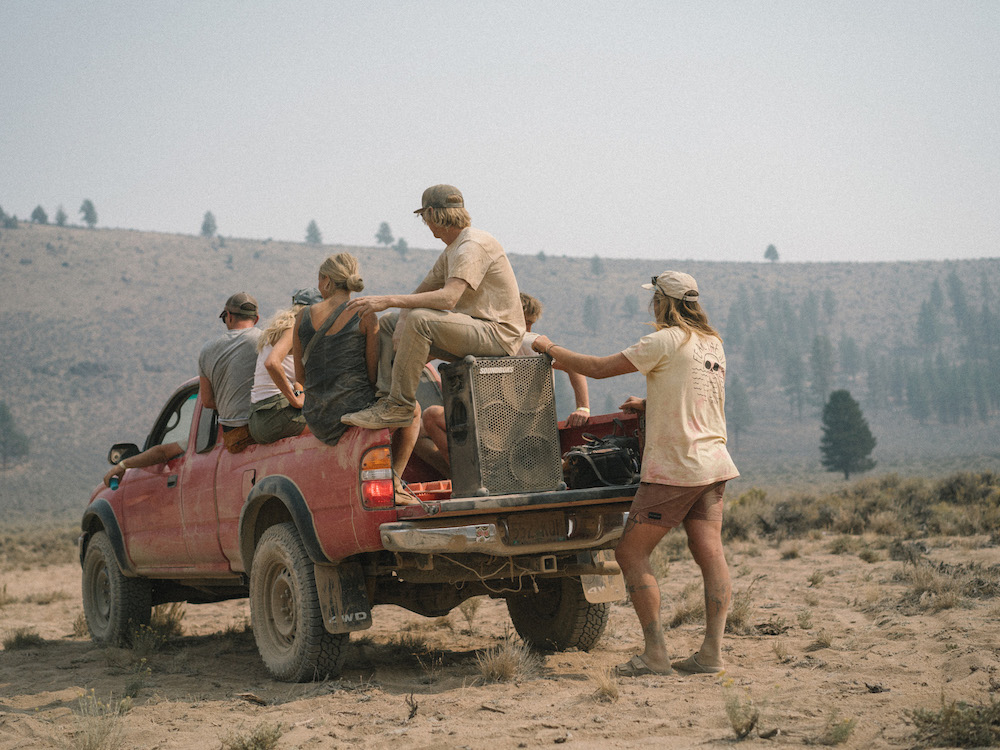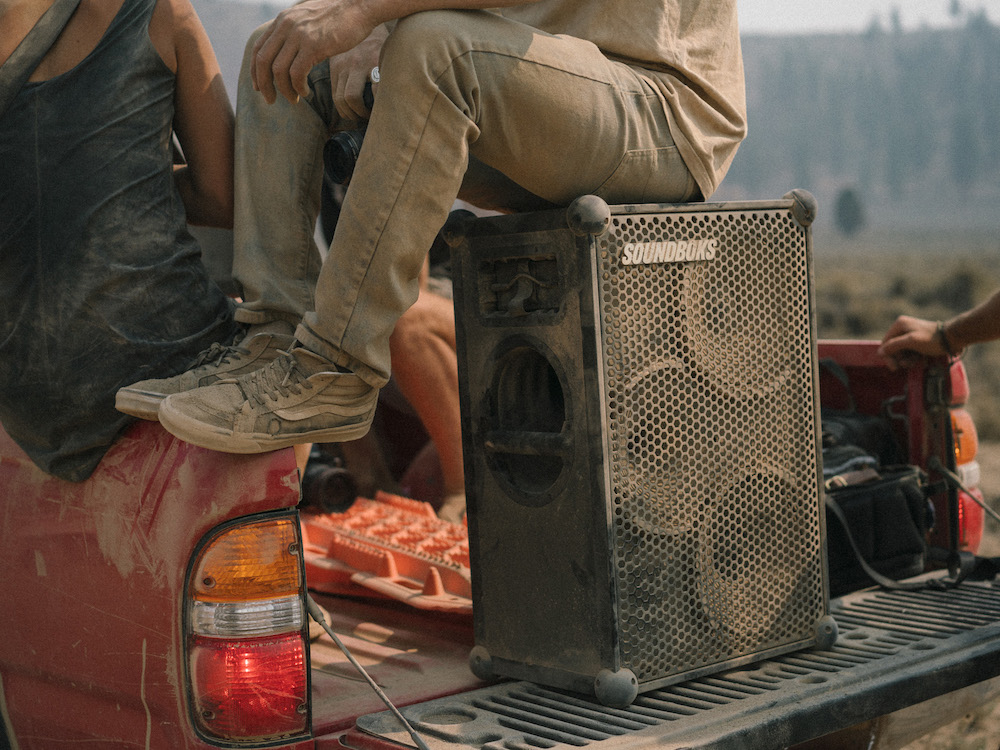 With 40 hours of battery life and tough-tested durability, the SOUNDBOKS is the perfect speaker for your next outdoor adventure. The SOUNDBOKS is the loudest performance Bluetooth speaker on the market. With rugged portability and concert-level sound, you can amplify your trip no matter the weather or terrain.
When it comes to immersive sound, SOUNDBOKS is the best. One hundred twenty-six decibels of concert-level volume, the SOUNDBOKS is loud enough to fill up any room or outdoor venue. Turn up the volume from 1-11 on the dial, and allow the amazing clarity and projection to take effect with no distortion. This speaker offers crisp treble, Engage Bass+, Power, Indoor modes, or the customizable EQ for a full-range frequency experience. It's like a sound system without the system.
The intense durable design allows you to take the SOUNDBOKS anywhere. Dent-proof steel grill, splashproof and dirt-resistant electronics, with shock-absorbing silicon ball corners for worry-free operation. The SOUNDBOKS is built to last and can handle any environment.
Wirelessly host up to 4 other SOUNDBOKS speakers in TeamUp mode for events and parties by using groundbreaking SKAA technology. Connect to the SOUNDBOKS App to access a world of features—plus performance upgrades for new sounds, controls, security, and more. You can also engage the ProPanel for microphones, mixers, instruments, and more.
Built for durability, transportability, and connectivity, the SOUNDBOKS can outlast, outmaneuver, and outperform any speaker out there. Buy it, see it, hear it, feel it – and return it for free if you're not feeling it.
MSRP: Starting at $699
Tire Table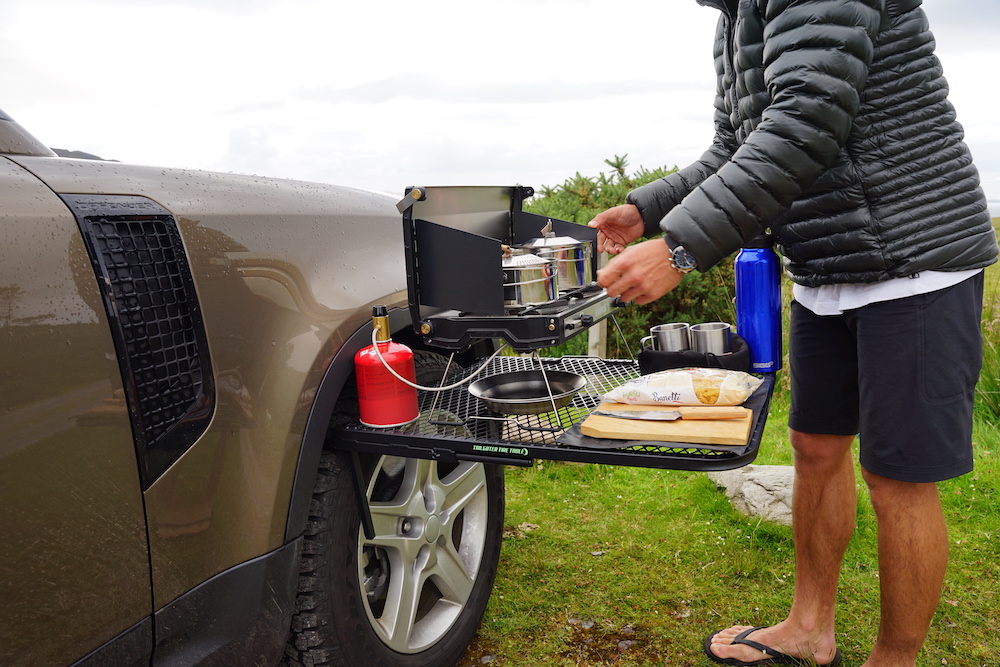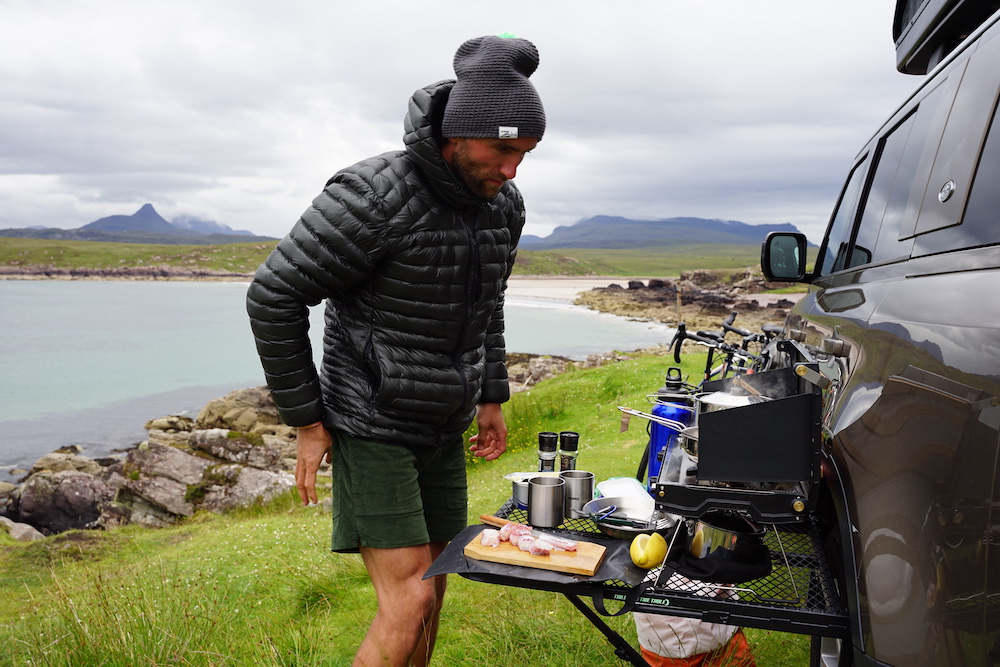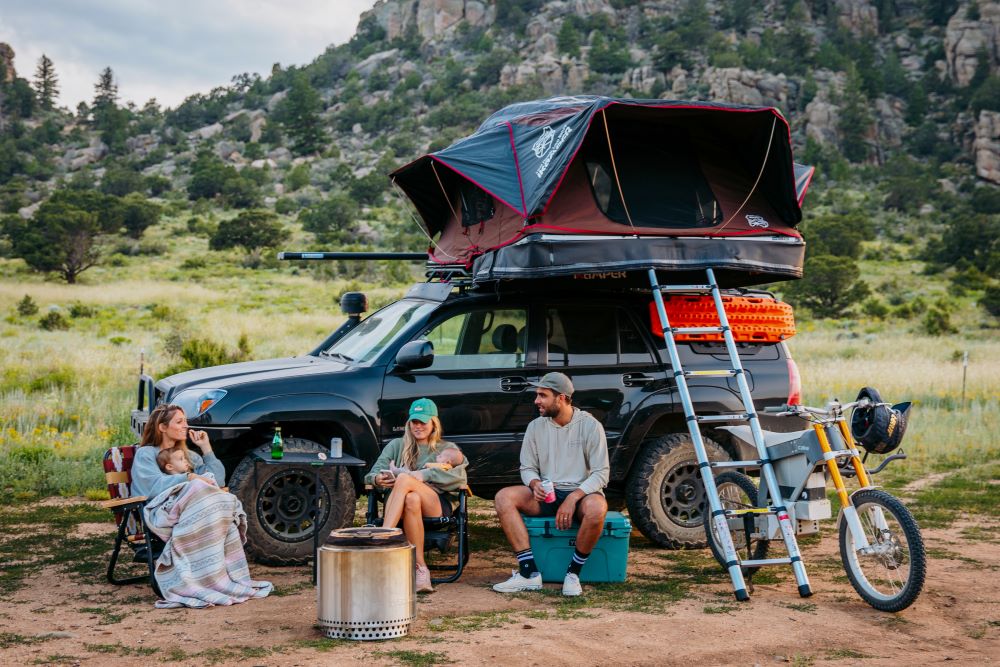 The Tire Table uses your vehicle or trailer tire as its main support, making it a stable and flat work surface regardless of the ground conditions. If you have a tire, you can have a stable table within seconds. It has an expanded metal surface allowing crumbs and spills to fall right through, and it will not be blown over by the wind. It can also be leveled on the tire even if your vehicle is not level.
The tables are made of aluminum or steel and come in two sizes. The standard size is 23″ W X 29″ L, and the large size is 28″ W x 33.5″ L. The tables will fit on tires from 25″ to 46″ tall. To accommodate the varying tire widths, the rear slider opens to 15.5″ on the standard and to 20″ on the large.
If weight is a concern, the standard aluminum model weighs 5.5 pounds, the large aluminum is 8 pounds, the standard steel is 13 pounds, and the large steel is 16 pounds. Both tables are powder coated to provide excellent durability.
When every inch of space in your rig matters, having a table that takes up very little space is important. The slim design is 1.5″ thick, and the legs are stored neatly on the table using push buttons to release them. It can also be strapped to your rack or even to the rear spare tire.
The strength of its welded construction is perfect for supporting grills, cooking supplies, portable power stations, solar panels, 7-gallon water jugs, coolers, or a toolbox. The solid construction supports up to 50 pounds for the standard table and 75 pounds for the large table.
Since there are no tools required, it easily installs within seconds. There is a slider that goes over the rear of the tire and two small legs that rest up against the front of the tire.
After the slider and legs engage the tire, you tighten up the side T-Bolts, and the table cantilevers off the tire. There is an adjustable, telescoping support leg underneath for added stability under heavy loads, but for your standard camp meal, it's not even necessary, which makes it perfect for any terrain from sand to snow.
The Tire Tables are so versatile since they can be used on any tire, including a rear spare tire. The combination of its stability and strength allows you to use it for all of your overland needs. From a barbecue to a tool bench or a remote work location, the tire table will become one of your favorite overlanding and off-roading items.
15% Off – Use Code OVERLANDEXPO
MSRP: $139.95 – $209.95
Volcon ePowersports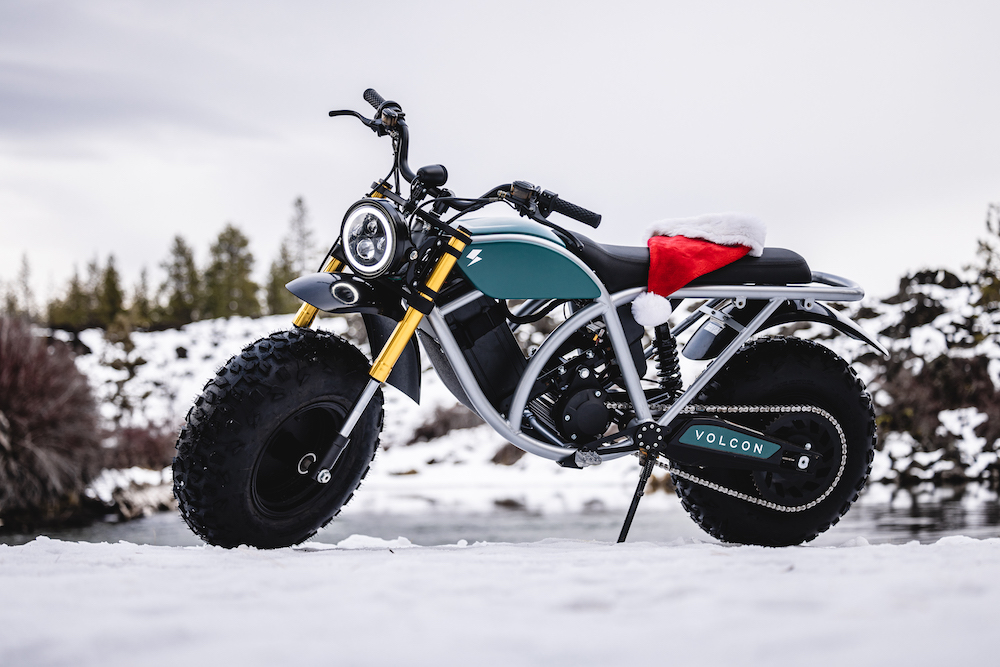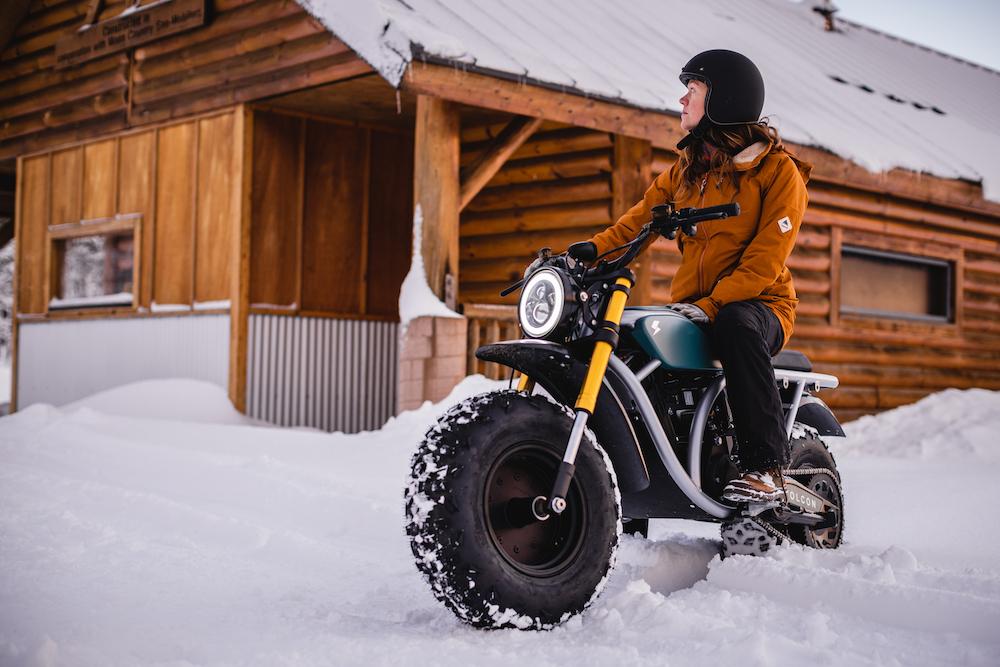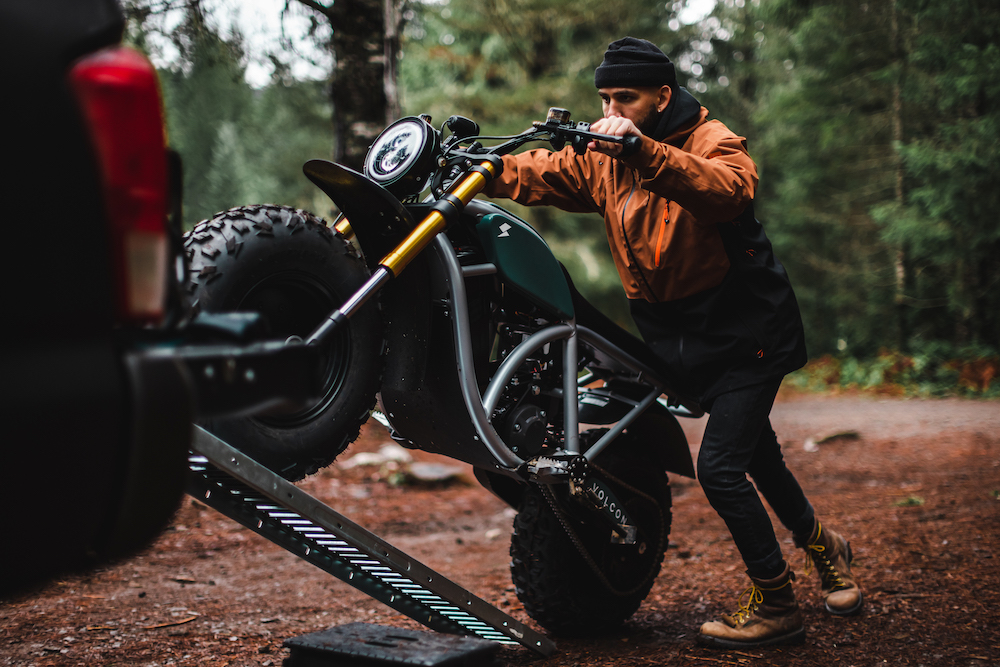 Volcon designs and builds the world's most exciting outdoor vehicles. The passion for power and excitement can be felt in all of our vehicles in all kinds of different terrains and usages. From rough off-roading to hunting and farming, the Volcon line of vehicles will give you the edge you need to conquer any challenge.
The Volcon Grunt has a motor designed for torque and efficiency. But while the 60-volt power plant can handle any terrain, the adjustable ride modes make it easy to ride and extremely versatile. The motor and battery are IP67 rated, so the motorcycle is ready to tackle any weather.
Because off-road speeds are low and trail riding taps into regenerative braking often, the Grunt's range is amazing. But if you need more, the Grunt's batteries are swappable, and a spare can be carried inside the frame for a quick doubling of range.
Volcon is currently offering a $2,000 rebate for their model year-end sales event towards every Grunt purchase. Make sure to visit their dealer locator to find the nearest dealer to you!
MSRP: $5,999 after $2,000 rebate
Zero Breeze — ElecHive 2200 Portable Power Station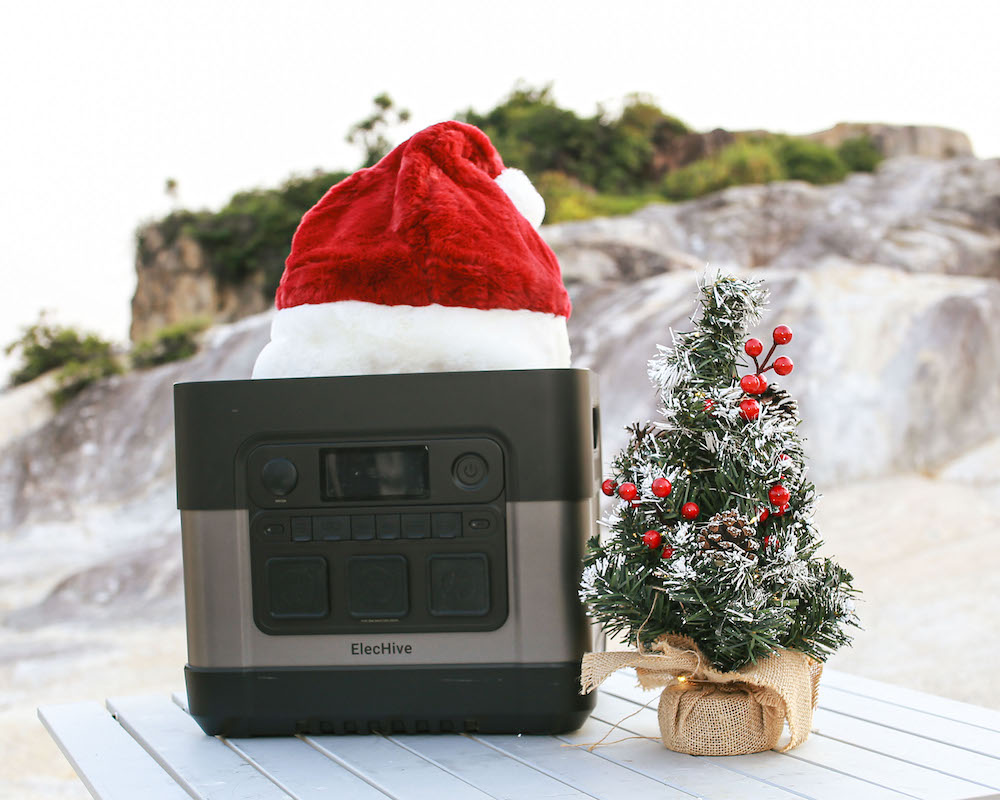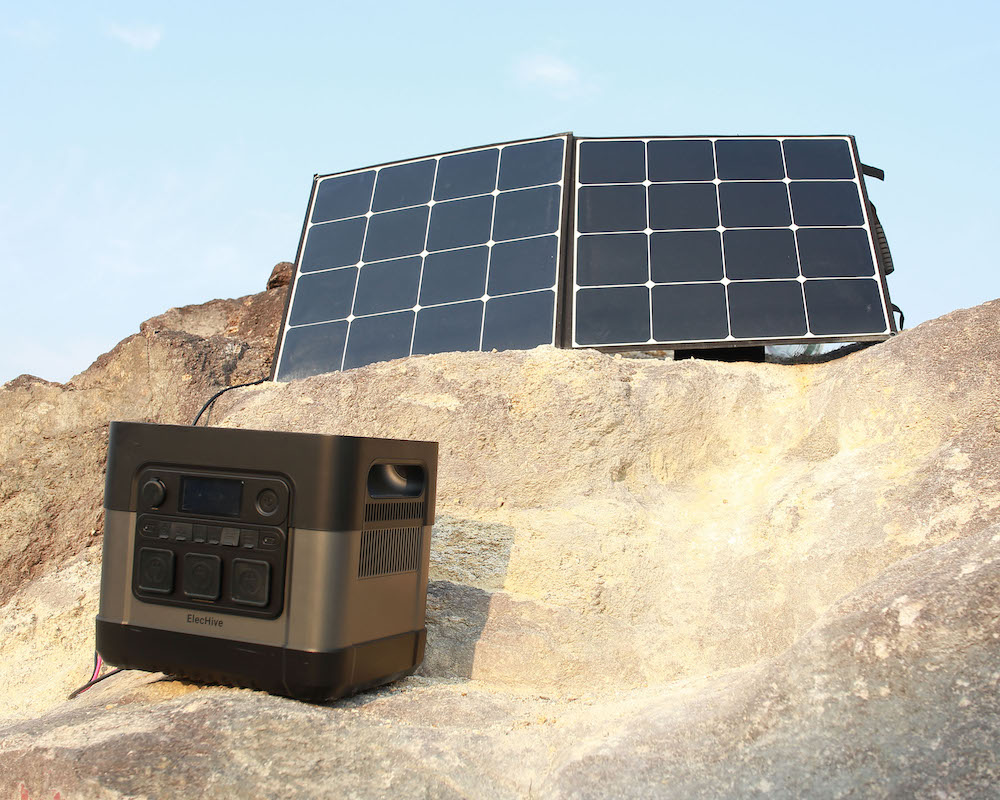 The great thing about getting a portable power station is that you can use it wherever you want and when there isn't any electricity. The ElecHive can provide a 2200W power output, and it packs a massive 2,500Wh of capacity, which means all your devices will stay powered for hours and hours, so you will never be stranded without power. ElecHive also has 1250W MPPT with fast-charging ports; you can always charge it in a very short time with solar panels or other charging methods.
The balance between weight and capacity has reached the point. The ElecHive has a 30% weight reduction compared to other brands' power stations with similar capacity and weighs only 40 pounds. However, with its 2500WH capacity, you can charge a ZERO BREEZE Mark 2 air conditioner for 10-20 hours, a smartphone for 208 recharges, and a 4.5W lamp for 555 hours. There is so much more you can do with this little guy.
$100 OFF Discount code: OVERLANDGIFT
MSRP: $2,199 – $2,598
ZOLEO — Satellite Messenger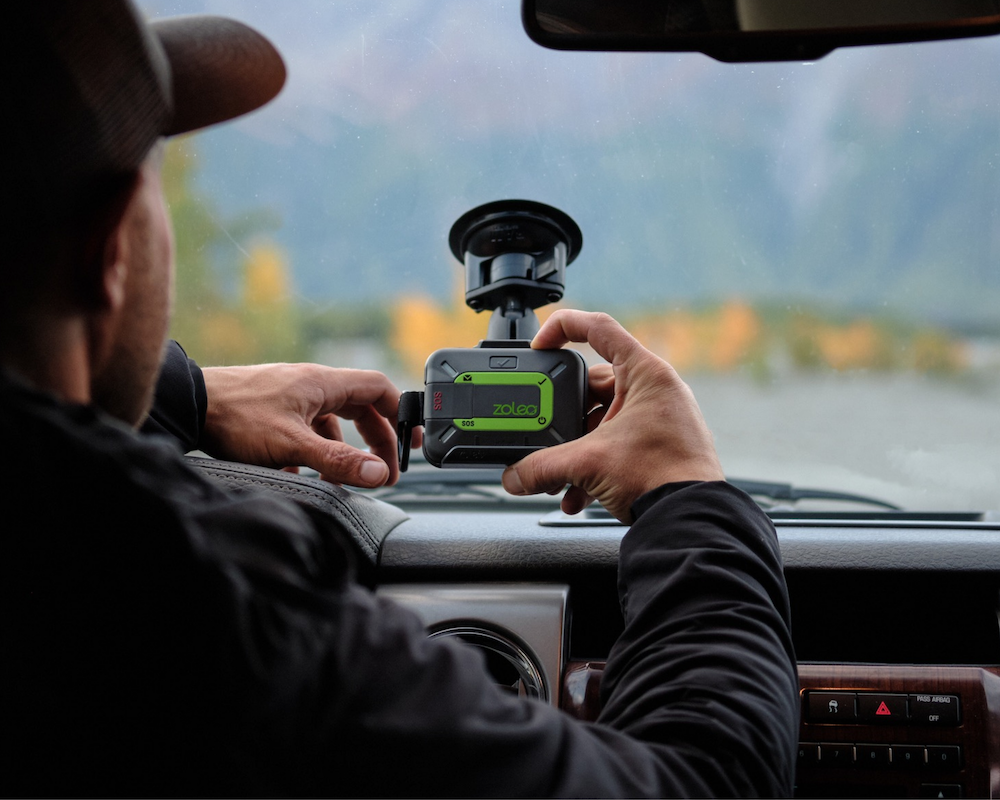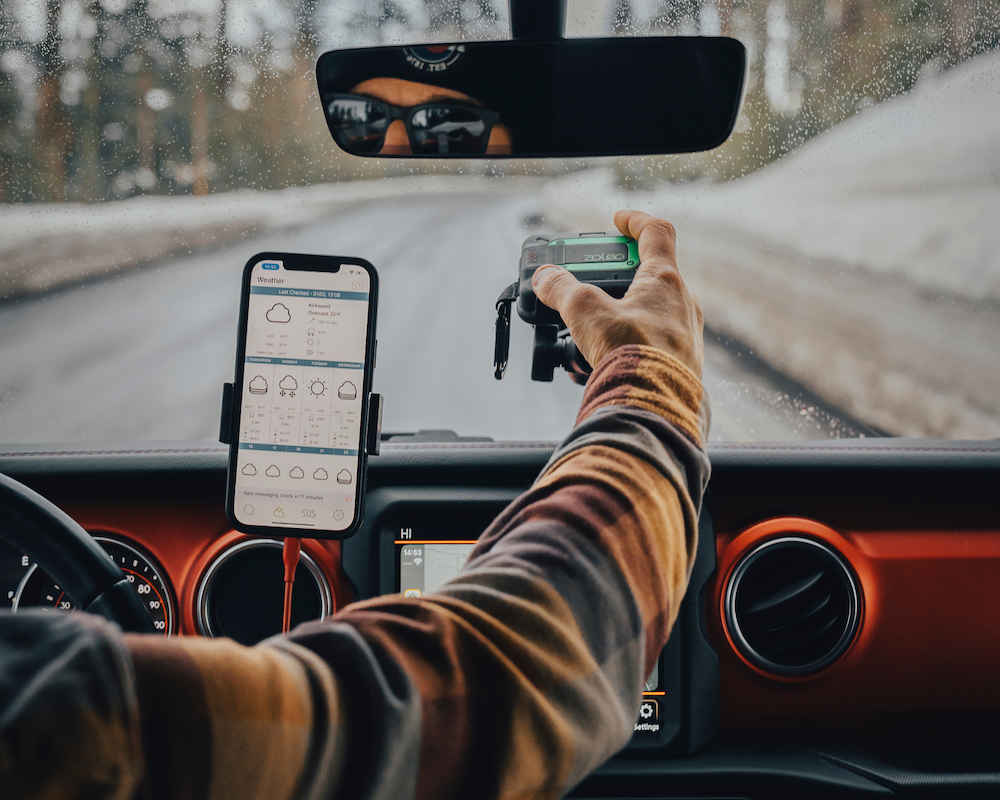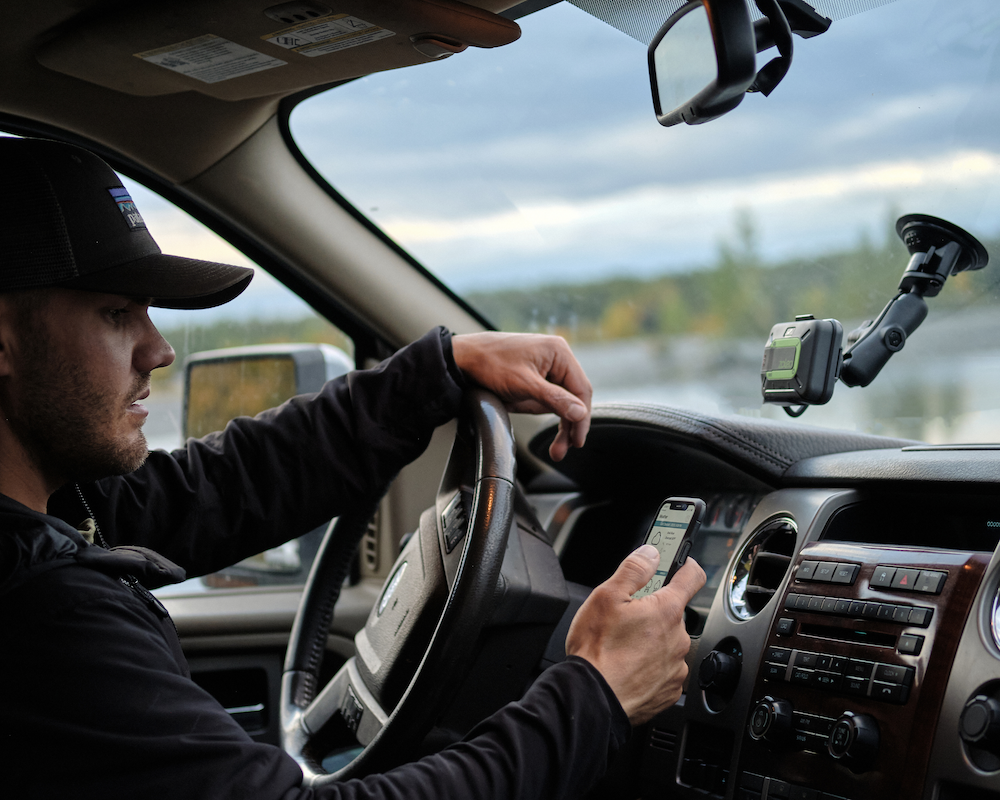 Seamless global messaging for smartphones is here! Meet ZOLEO, the only device that connects with your smartphone or tablet to provide messaging that follows you in and out of cell coverage, plus safety features you can count on worldwide. When you're outside cell coverage, your ZOLEO device uses the Iridium satellite network to send or receive messages. Iridium is the only satellite network to cover everywhere on Earth, including landmasses, oceans, and Polar Regions. When within cell coverage, it delivers messages over cellular and Wi-Fi. Safety features include the ability to send SOS alerts, check-ins, receive weather forecasts, and even share your GPS location. The following features continue to set ZOLEO apart from the rest:
Dedicated SMS Number and Email Address – ZOLEO assigned contact information never expires and allows contacts to initiate messaging with ZOLEO users, as opposed to waiting to receive a message from users to which they can reply.
Long Messages of Up To 950 Characters – Provides over five times the messaging capacity, resulting in less consumption of a plan's monthly satellite message allotment when messaging app-to-app.
Affordable Device Cost – ZOLEO is the only Iridium-connected satellite messenger on the market under $270 CAD, costing substantially less than competitive alternatives.
Best Value Monthly Plans – ZOLEO offers the best value of all Iridium-based messaging plans with 170-210 more satellite messages amongst the mid-tier subscription and the most affordable unlimited monthly plan on the market.
Rugged and Thoughtful Design – ZOLEO is more durable and holds higher water, dust, and shock protection ratings than most of the competition (IP68 and MIL-STD 810G). ZOLEO is also designed for easy fastening with its included carabiner and for easy mounting with our accessory lineup.
Easy Device Sharing – At ZOLEO, we encourage device sharing, which is why we've made the process so easy. Whether a user is sharing a ZOLEO device with their team at work or family at home, each person can simply connect to the device on their smartphone, and they're ready to go. This approach helps extend the value that ZOLEO users enjoy. Other devices are only intended to be used by a single user.
Monthly plans range from $20 – $50 a month. All plans include unlimited check-in and SOS messaging with 24/7 emergency response monitoring, a dedicated ZOLEO SMS number and email address, and the flexibility to change, suspend or cancel your plan after the first three months should you ever need to. The optional Location Share+ add-on at $6/month enables you to automatically share your location with your check-in contacts at a user-selected interval. Your check-in recipients will be able to use the free ZOLEO app to view the current location and breadcrumb trail on a map.
Discounts: Activate your monthly plan by Jan. 31, 2022, to receive a free six-month Gaia GPS Premium Membership!
MSRP: $199