Over the last few years, the popularity of the Chevrolet Colorado has grown among the overlanding community. Heck, even our own Rick Stowe drives a Colorado ZR2.
There are good reasons for the increased interest overlanders have shown Colorado recently. The outgoing 'Rado had the biggest interior volume, the only available quad-cab long-bed layout (in mid-size), a slew of powerful but distinct engine options, and several highly capable trim lines.
The Colorado is new for 2023 and with the next-generation of truck come a lot of changes — some good, some less good. Let's dig in.
Trims galore
Like the current Silverado before it, the Colorado boasts more trim offerings than ever. This includes the Work Truck (WT), LT, Z71, ZR2 and first-ever Trail Boss trim. Yes, the Trail Boss trim is indeed new for '23. On the current generation of Colorado, the Trail Boss was a package on the Colorado's Z71 trim. Now Trail Boss gets its own trim level. Exciting!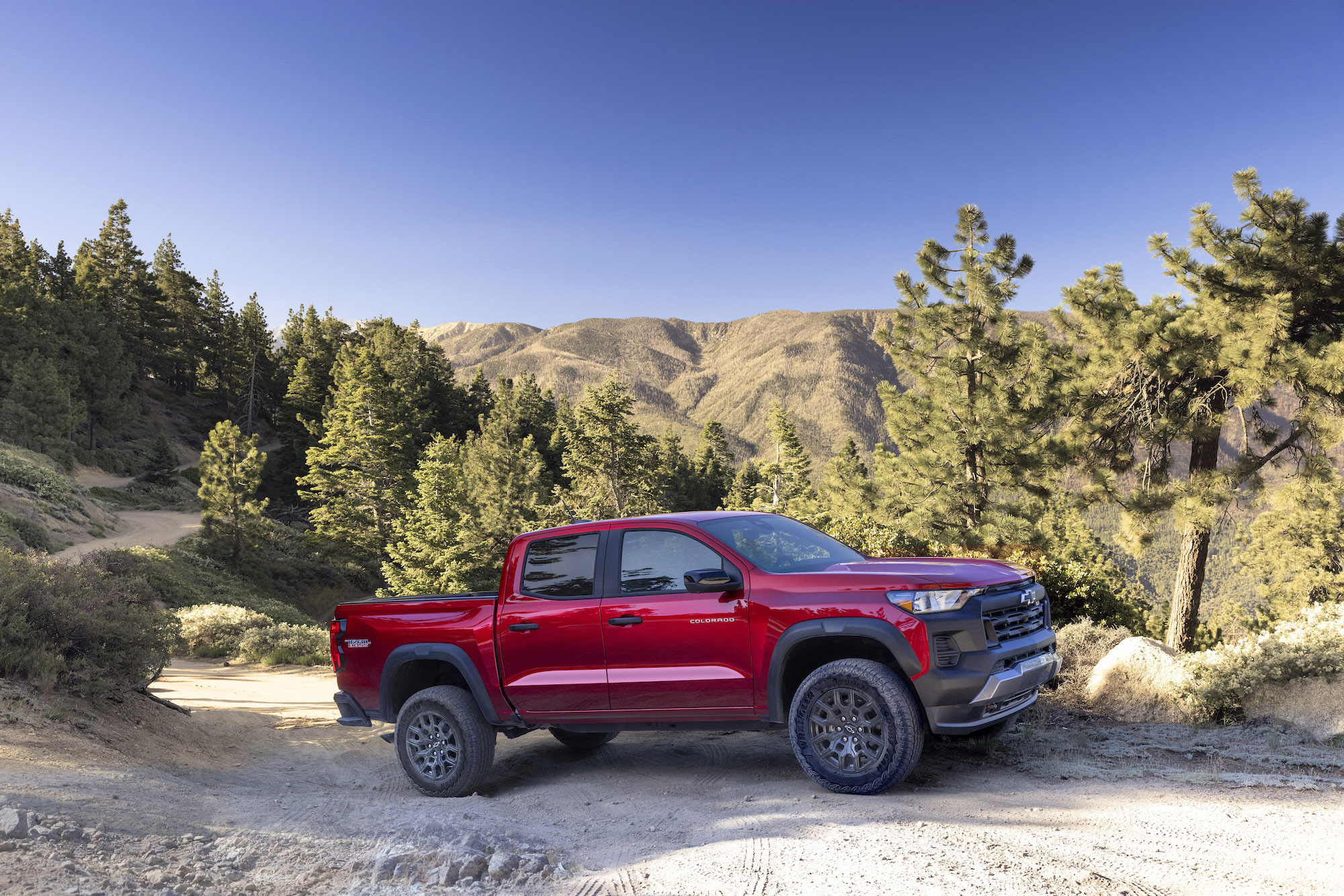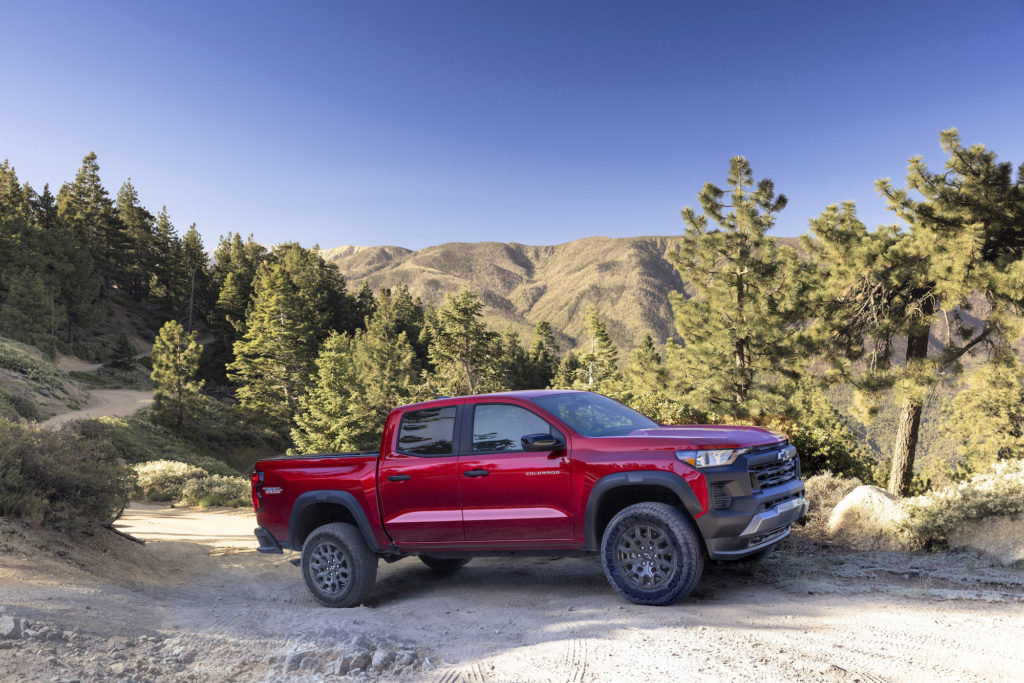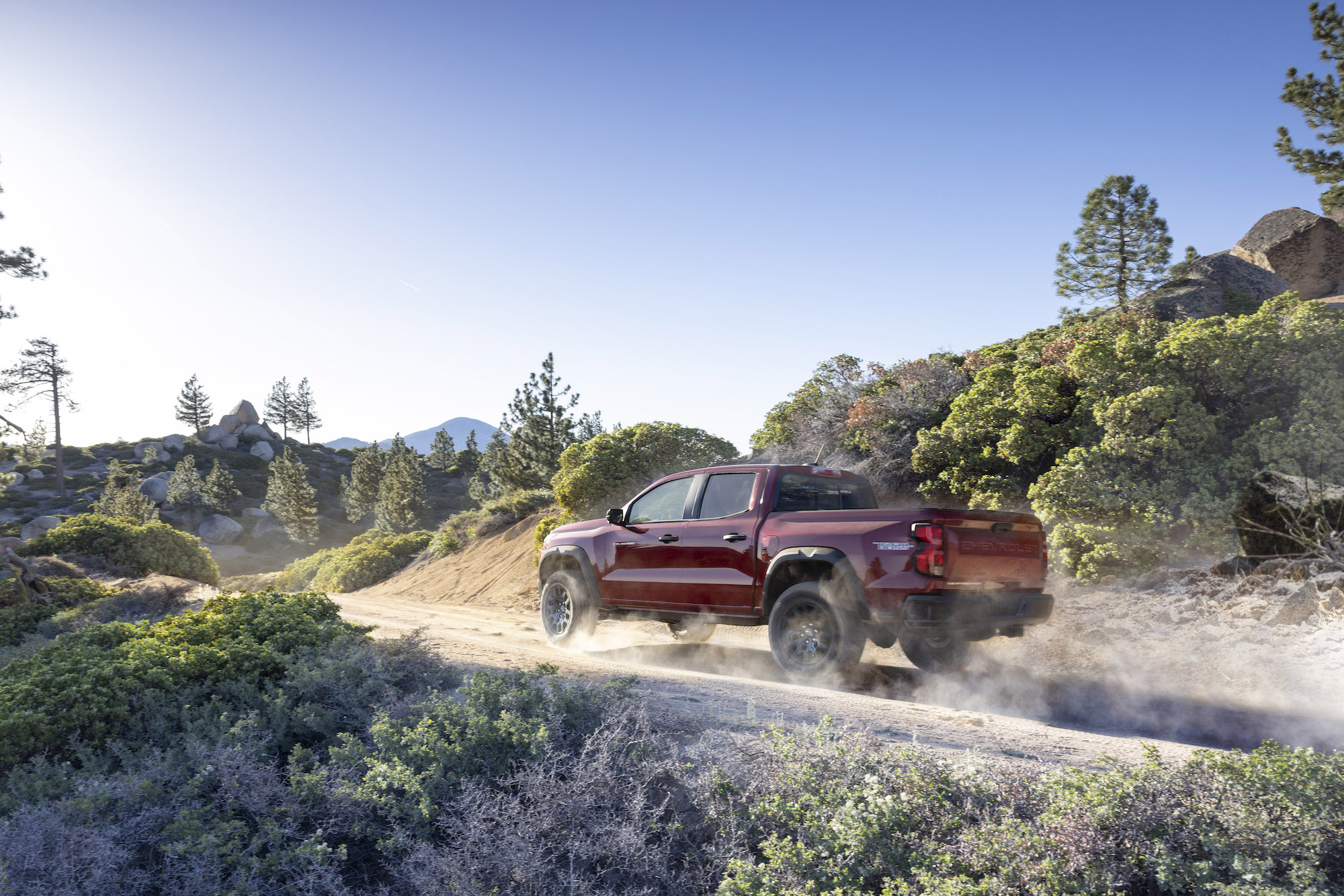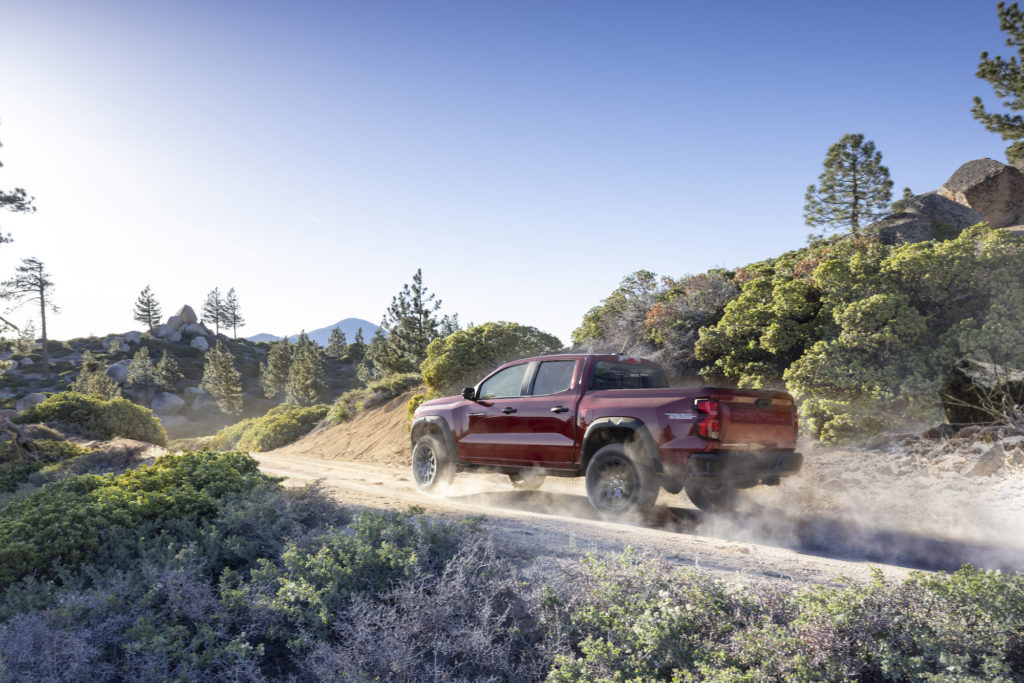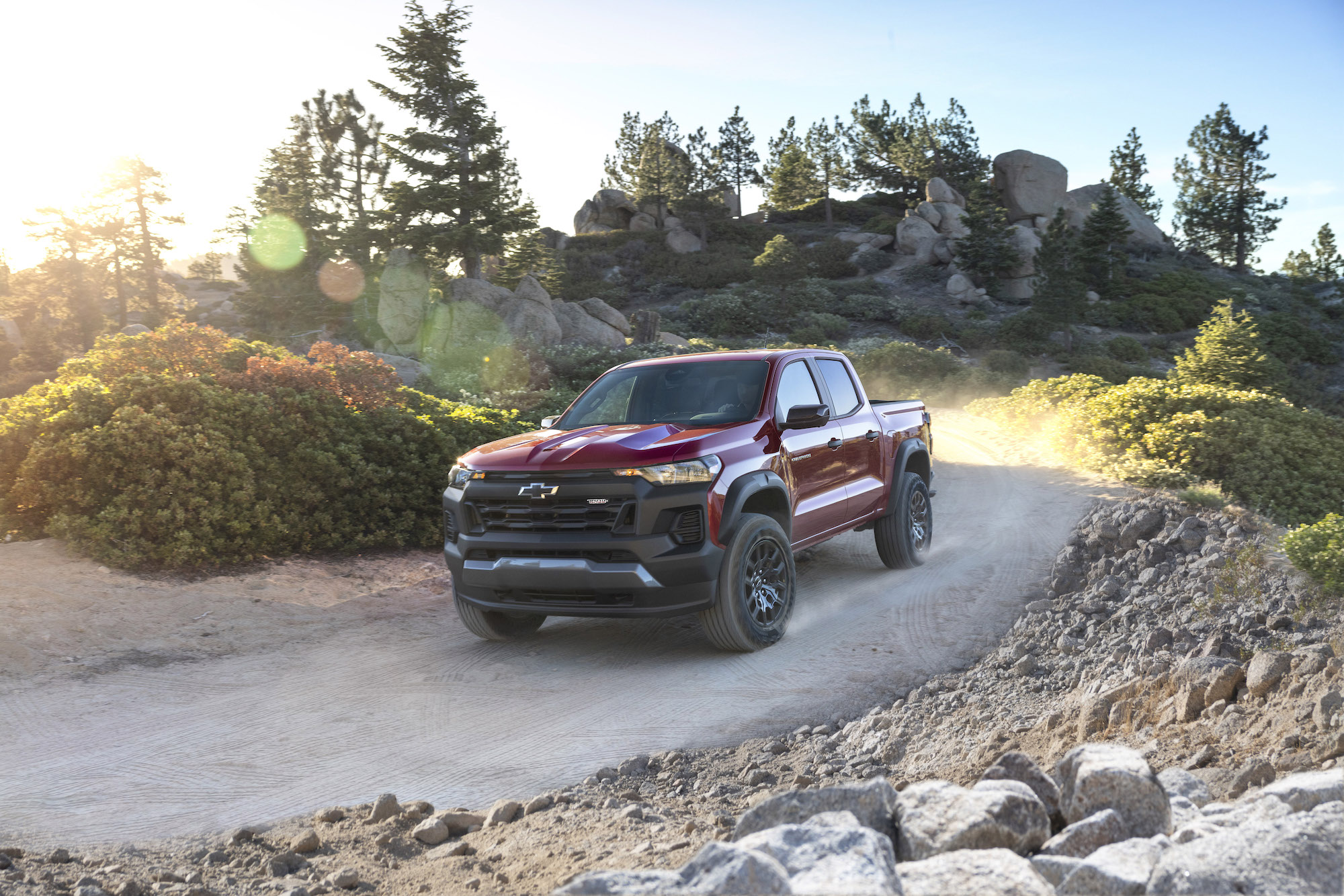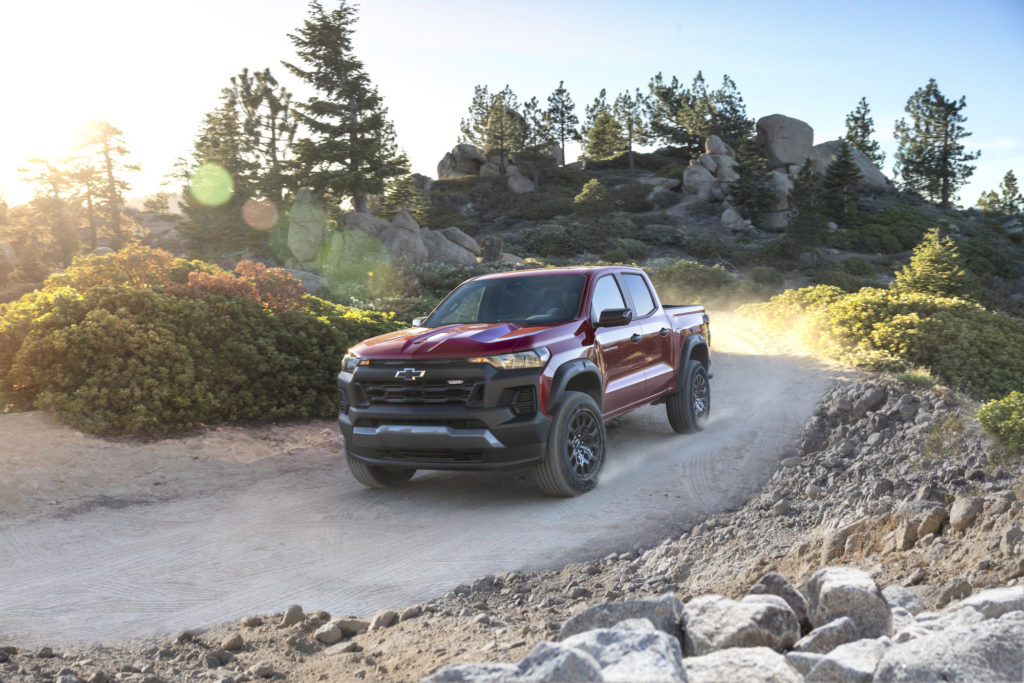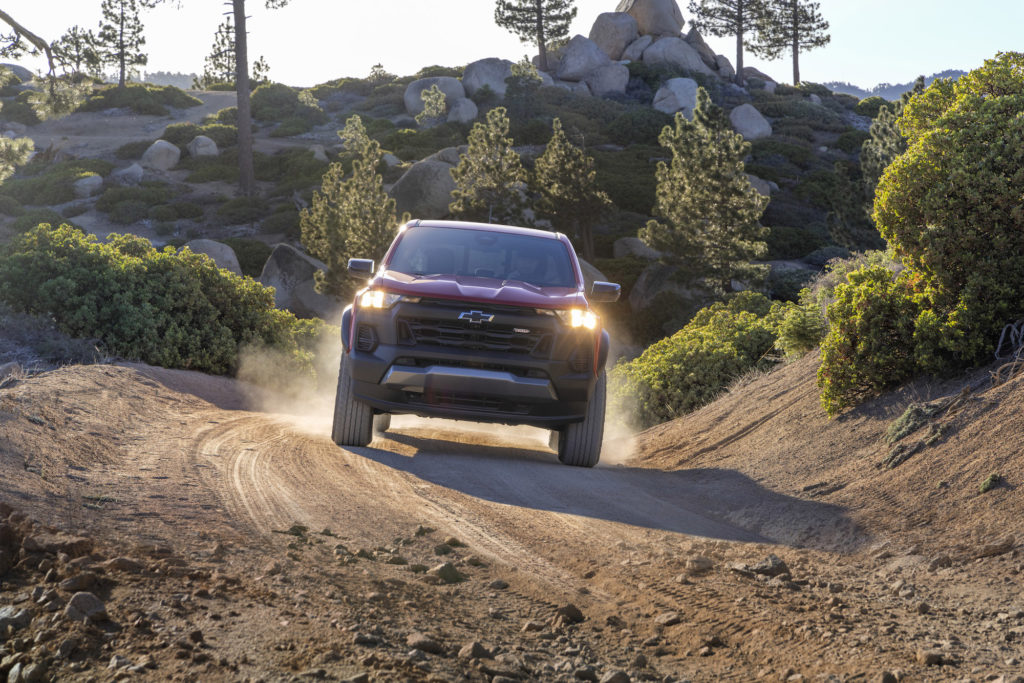 Delightfully, no matter which trim you choose, an 11.3-inch-diagonal color infotainment touchscreen in the center dash is standard.
In addition to the new trim offering, 2023 Colorado offers more cargo bed functionality than previous model years with all-new features, including first-in-segment available tailgate storage system, a mid-position tailgate, and available 110-volt power outlet.
Speaking of new, the current Colorado's three engine offerings are out. And just one transmission remains, an 8-speed automatic. The three previous engines have been replaced by a single turbocharged 2.7-liter inline four-cylinder engine that receives different tuning depending on its application:
2.7L Turbo, the entry-level engine, is standard on WT & LT trims. It makes 237 horsepower and 259 foot-pounds of torque capable of 3,500 lbs of towing capacity.
2.7L Turbo Plus, which is standard on Z71 & Trail Boss and available on WT and LT, churns out 310 hp and 390 ft-lbs of torque. Turbo Plus is capable of 7,700 lbs of trailer capacity.
2.7L Turbo High-Output produces 310 hp and 430 lb-ft. However, the ZR2's max trailering is limited to 6,000 lbs.
Miss the V6 and turbo-diesel offerings? Well, maybe you shouldn't. This highly tunable turbocharged four-cylinder engine delivers more horsepower and torque than the previous three engines offered.
The new base 2.7L Turbo engine, for example, offers 18% more horsepower and 36% more torque than the current Colorado's base engine. In addition, the higher-output versions of the 2.7L engine lineup produce more horsepower and torque than the current model's available 3.6L V6 and 2.8L turbo-diesel engines.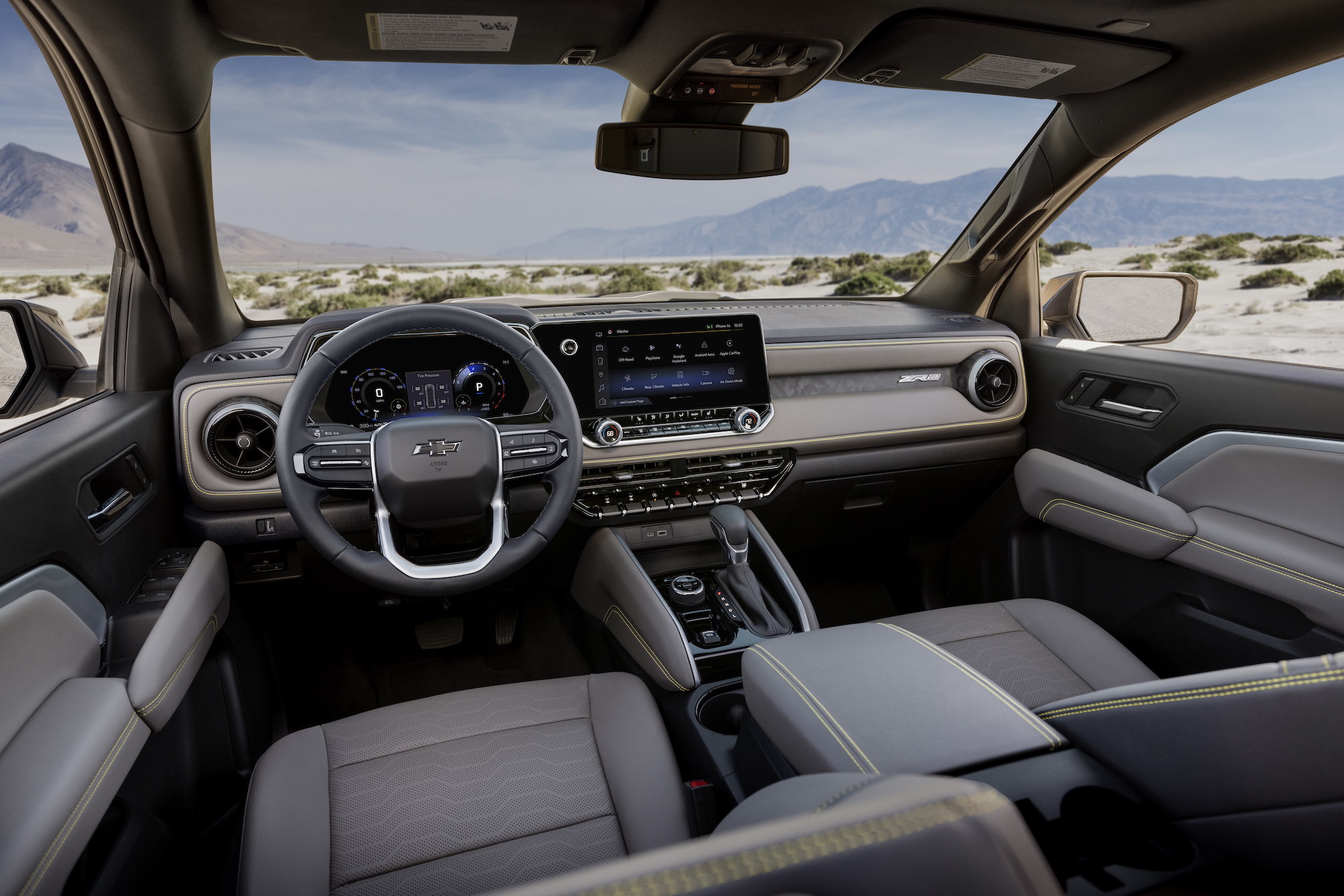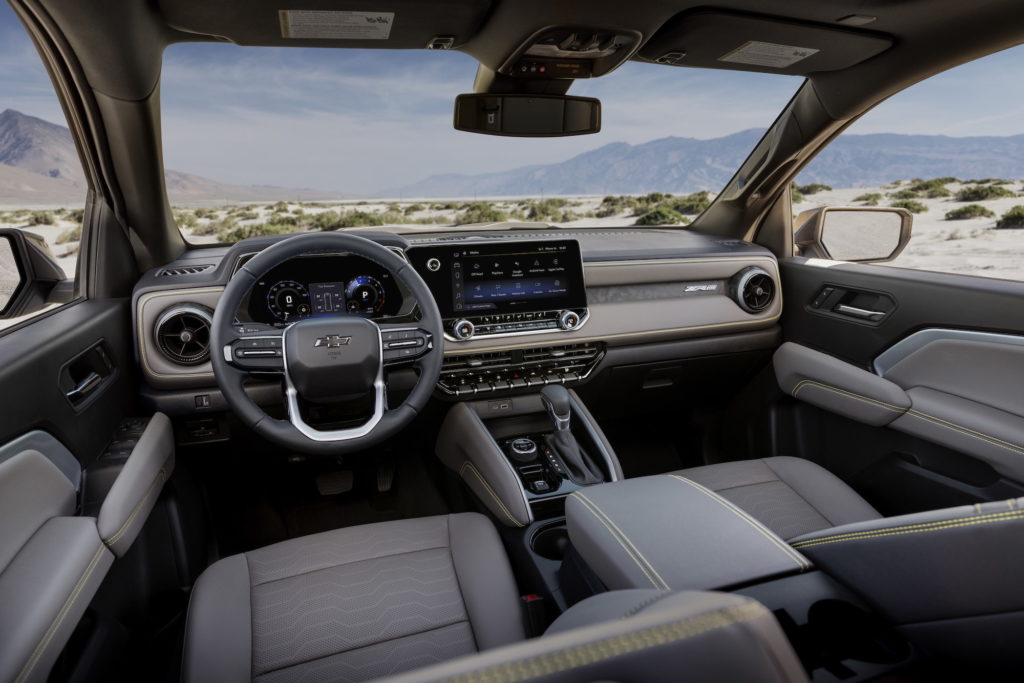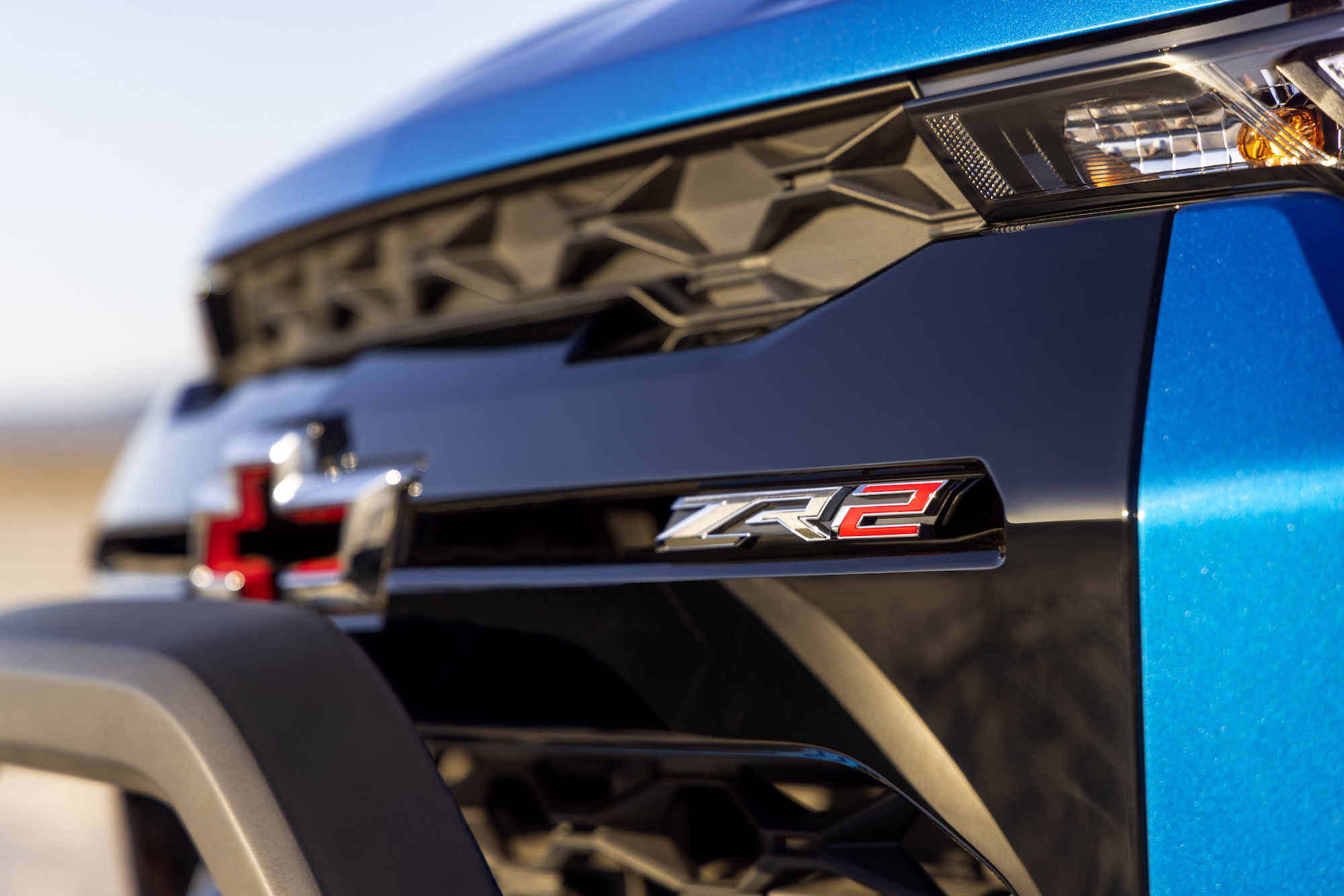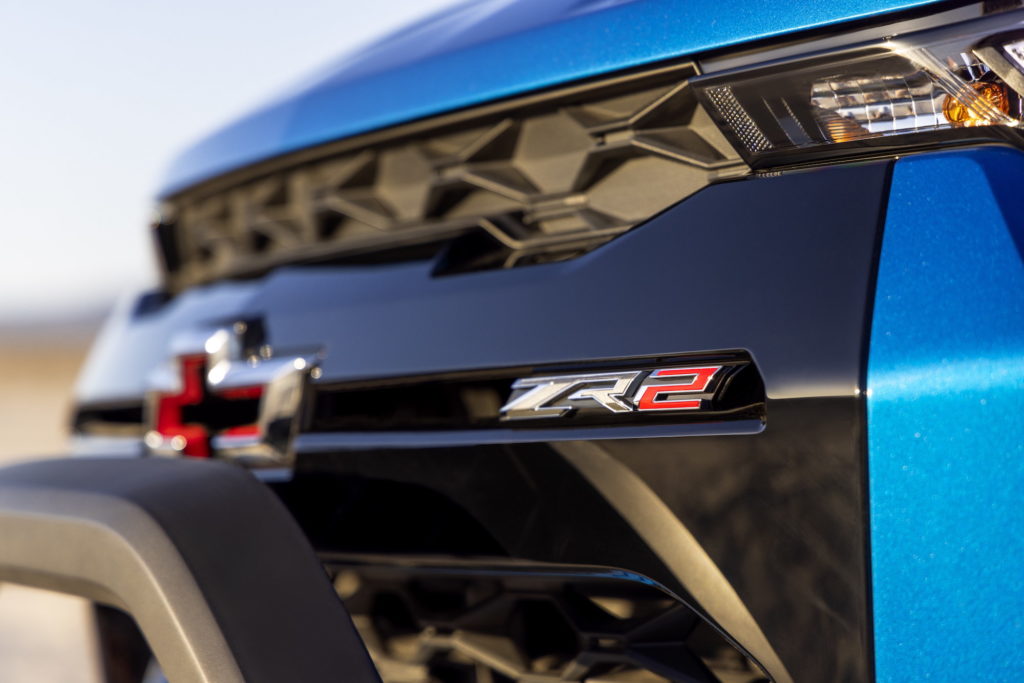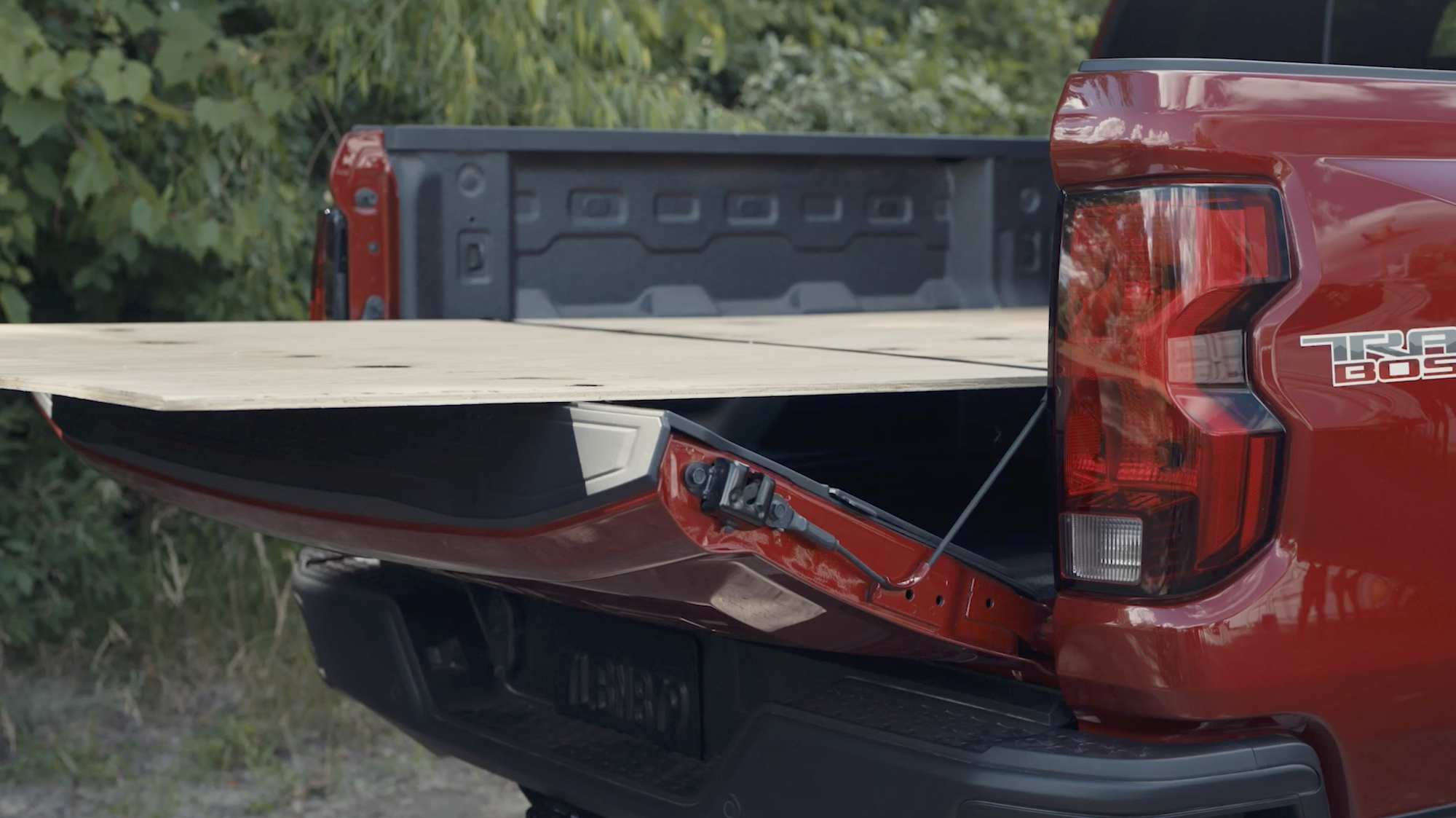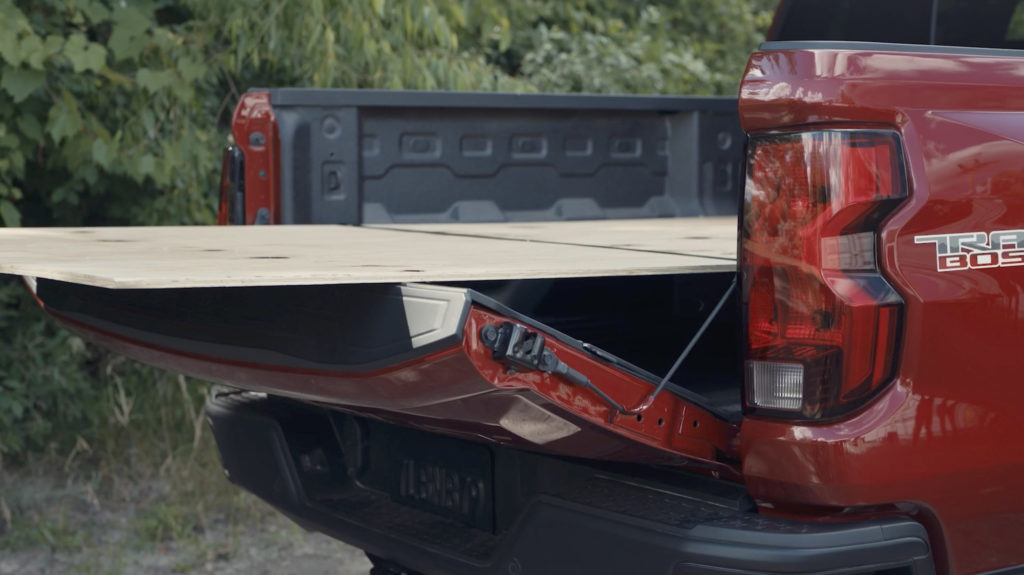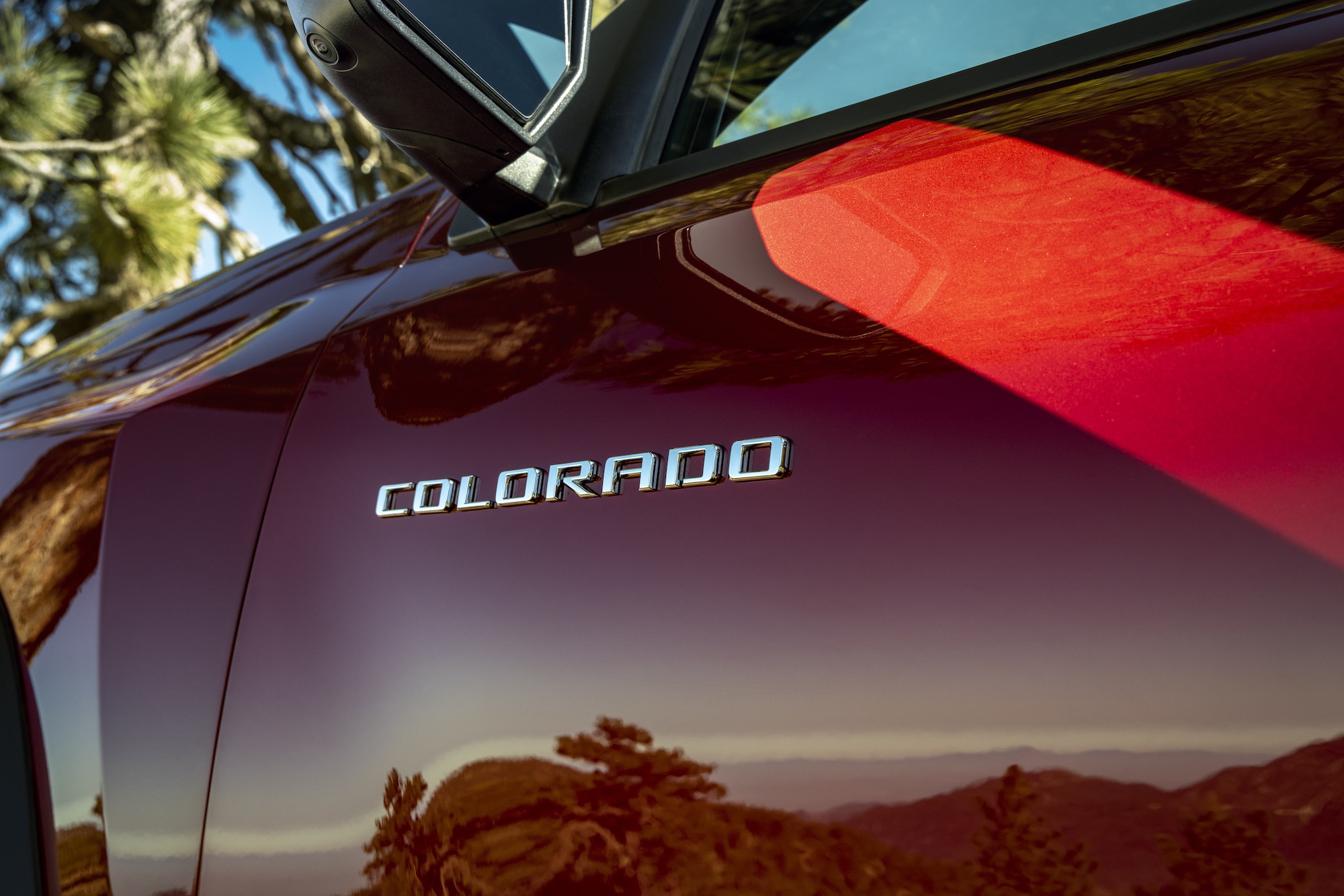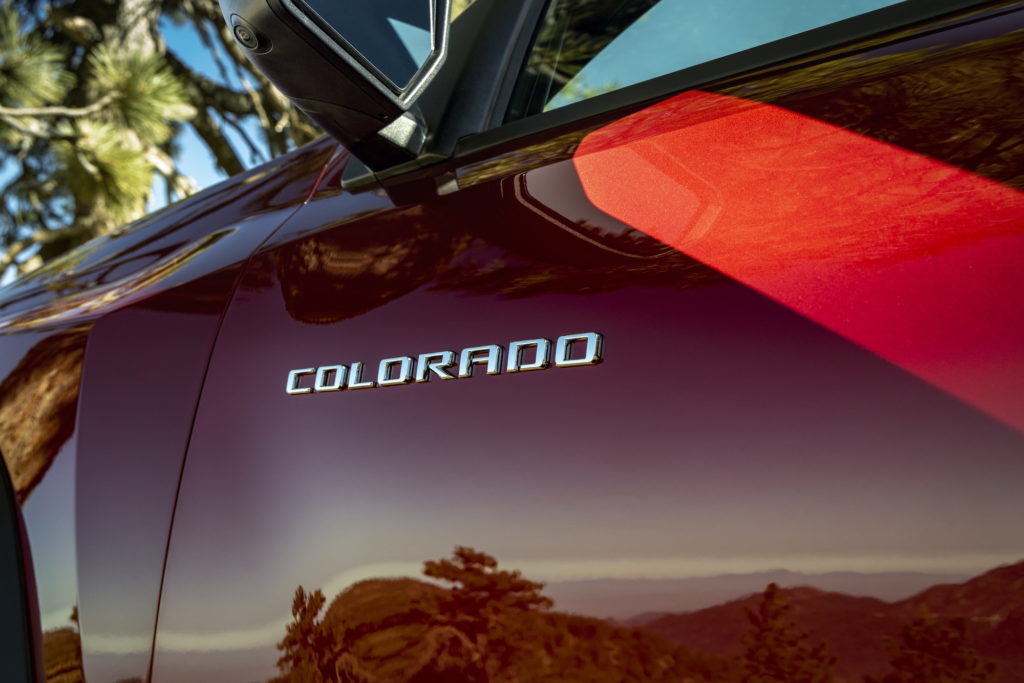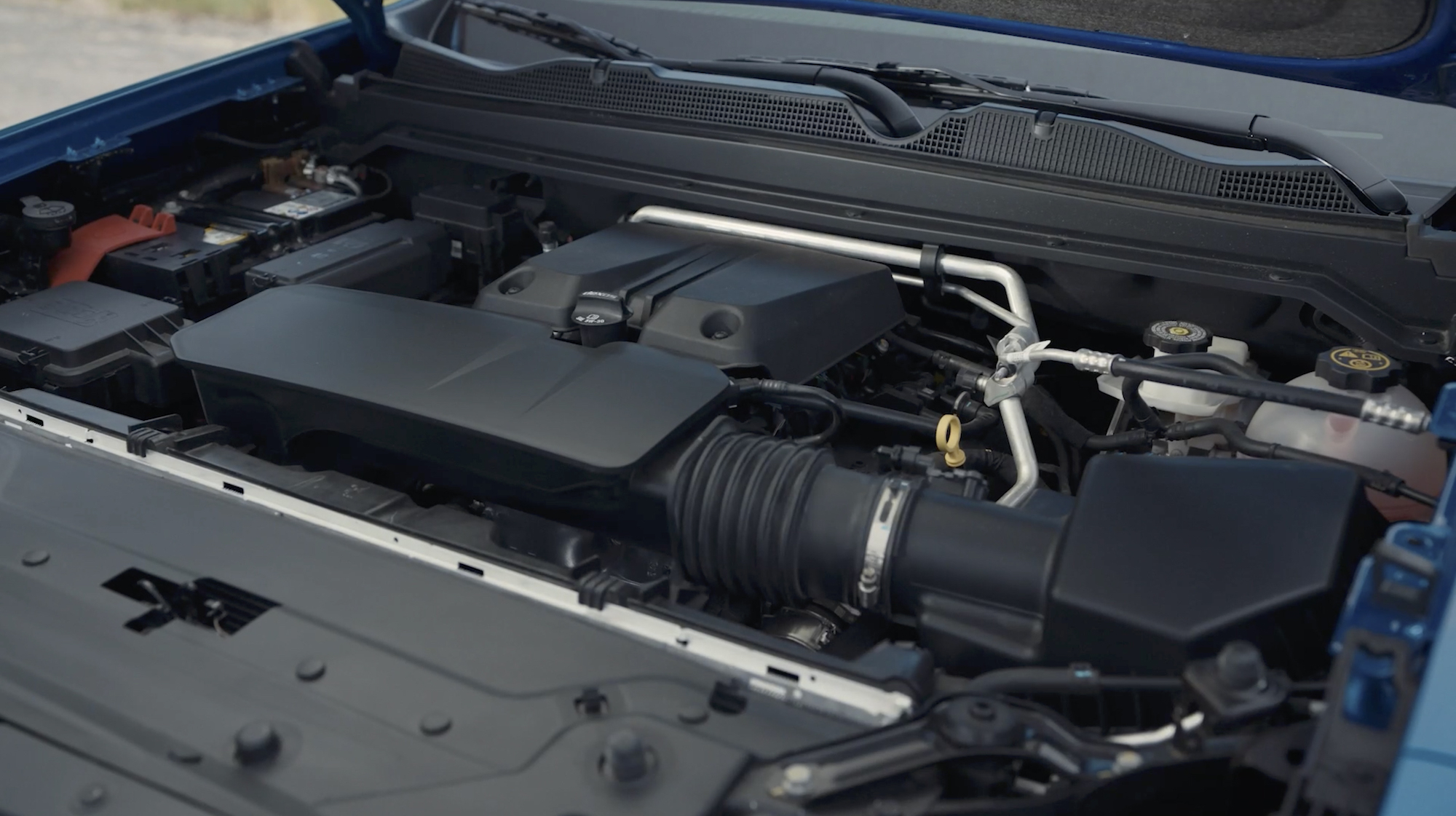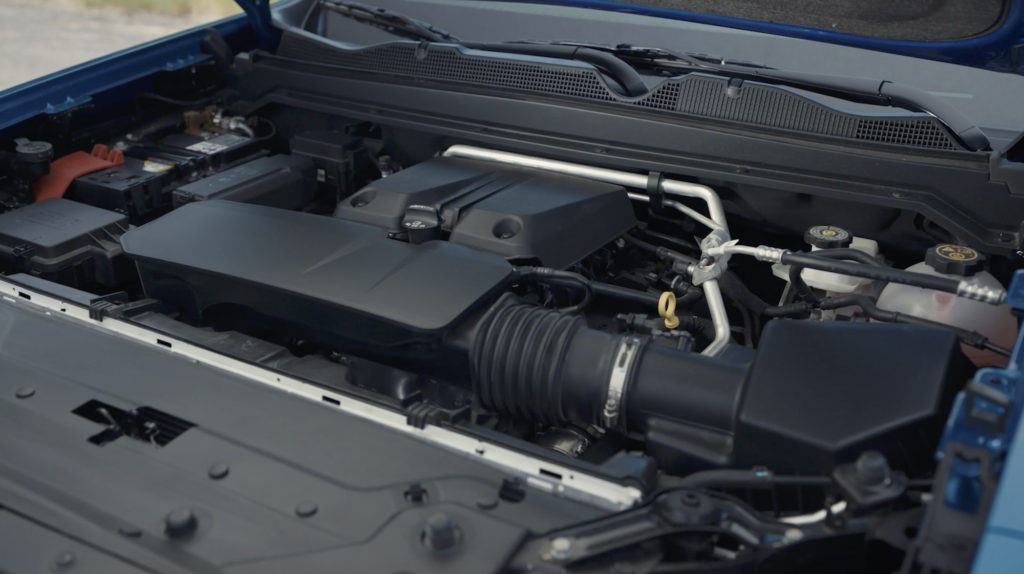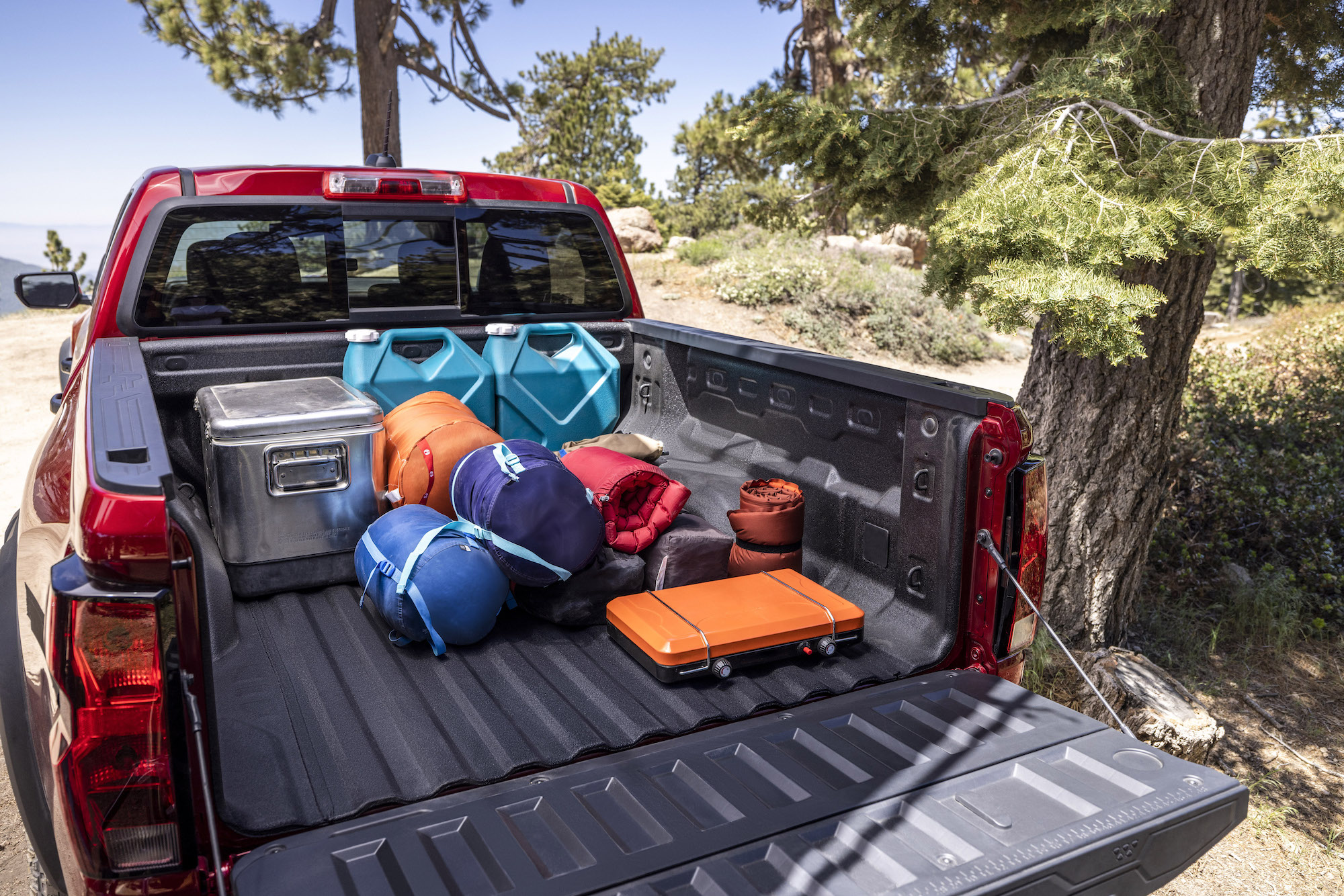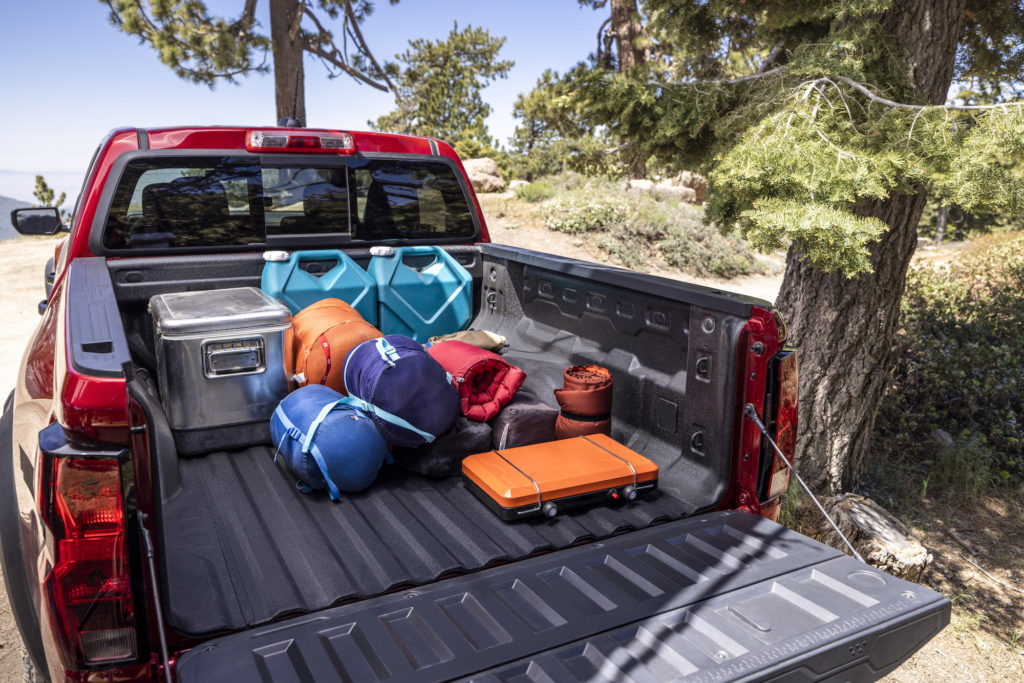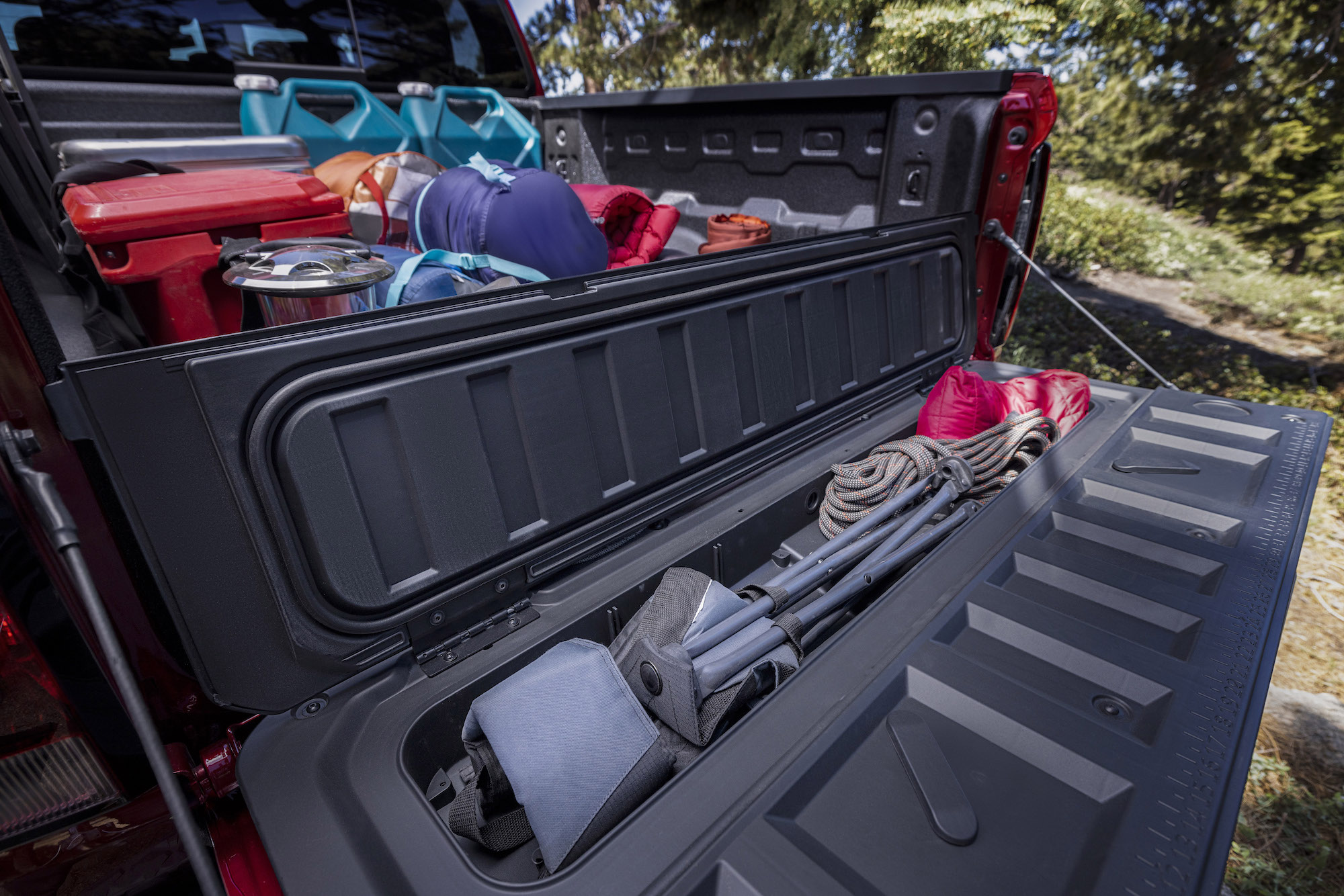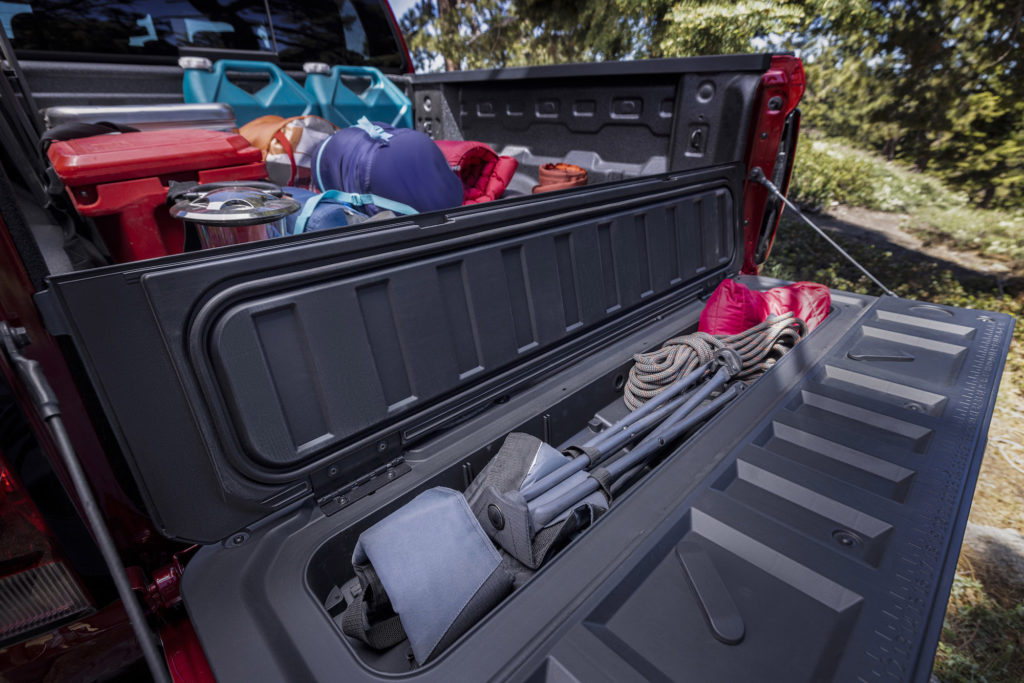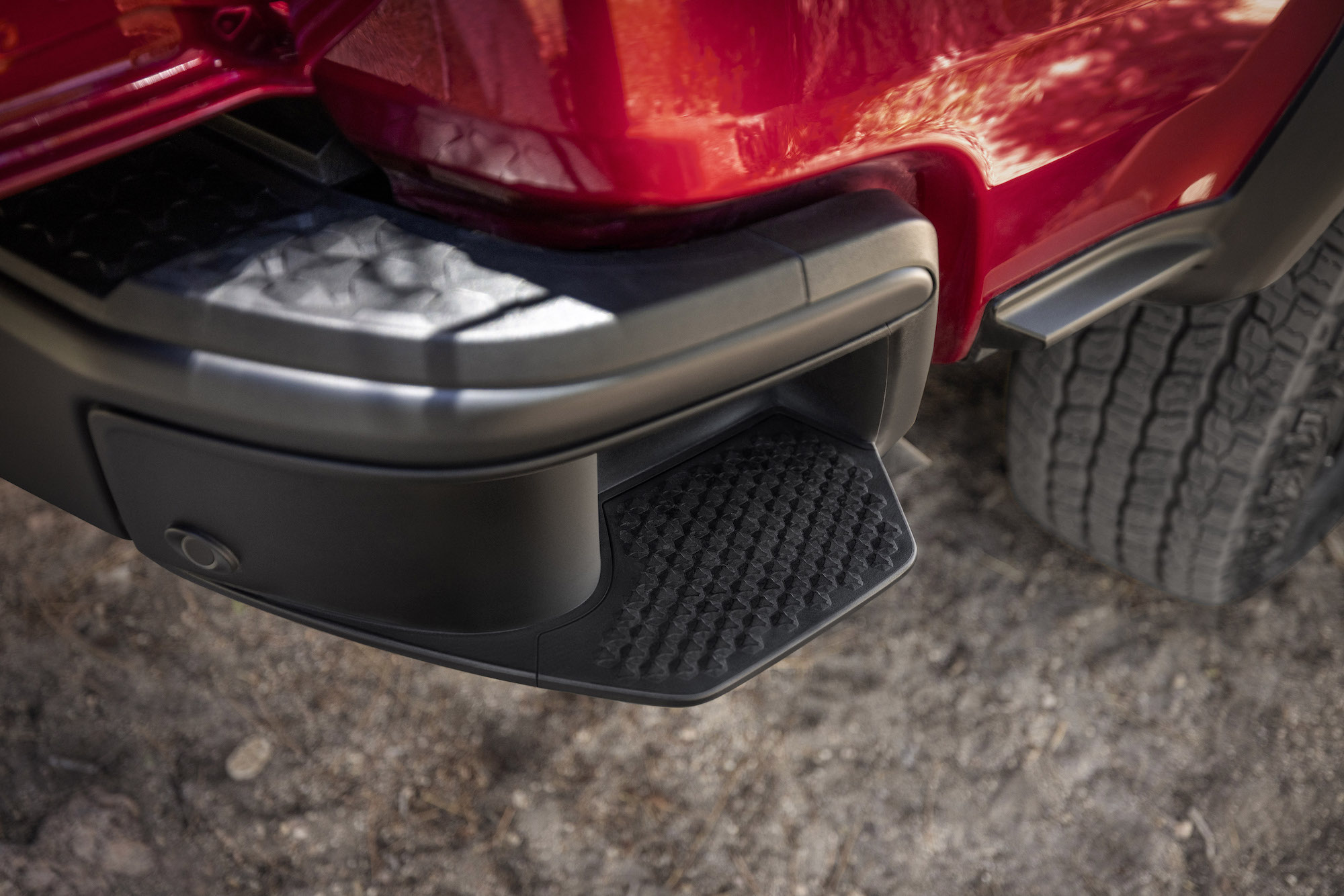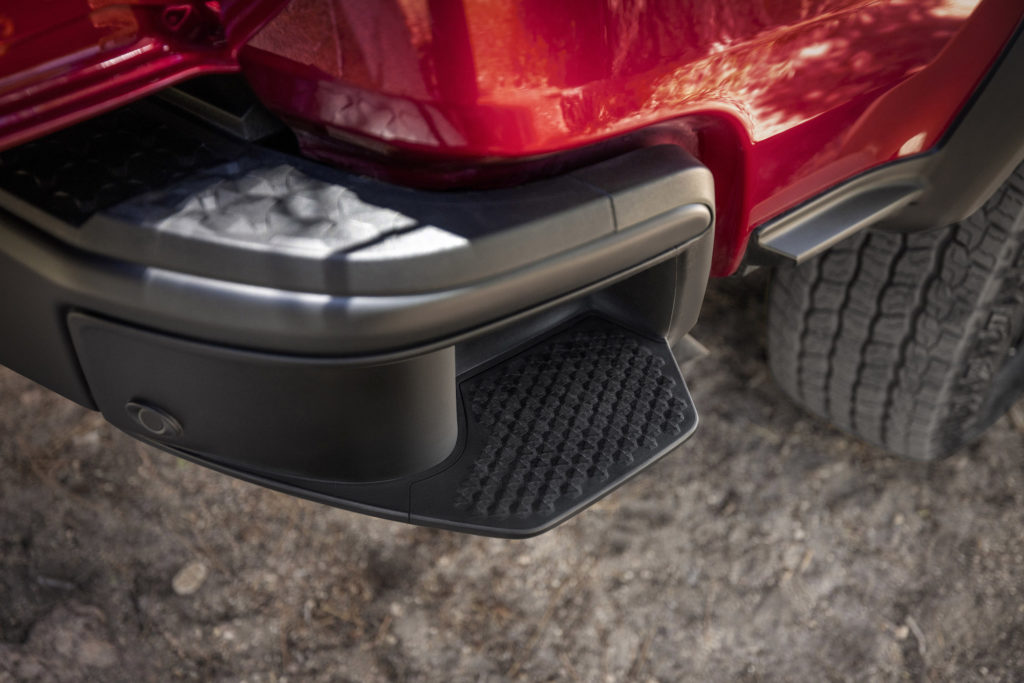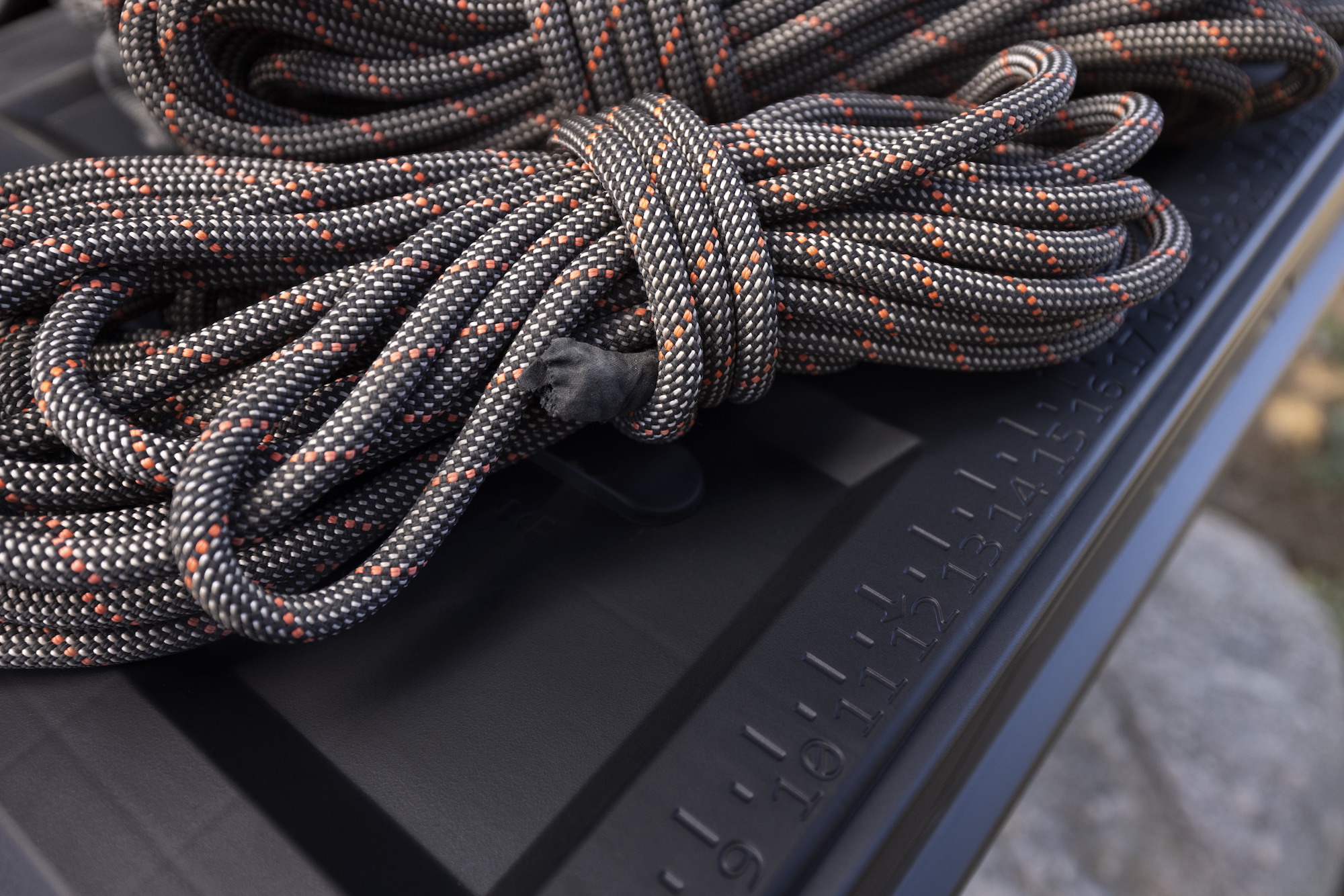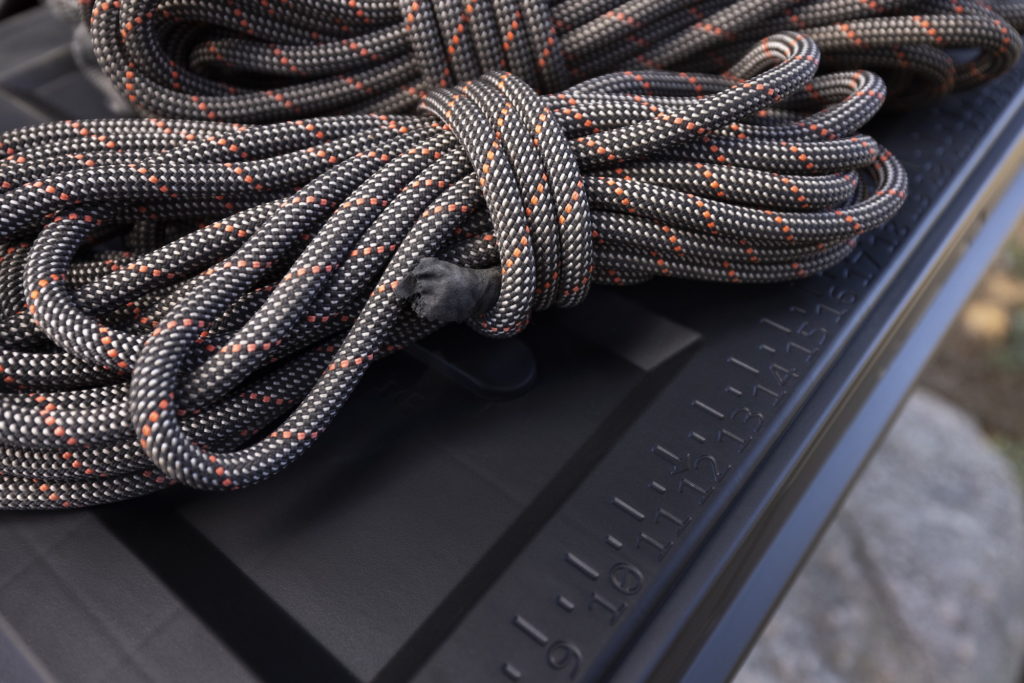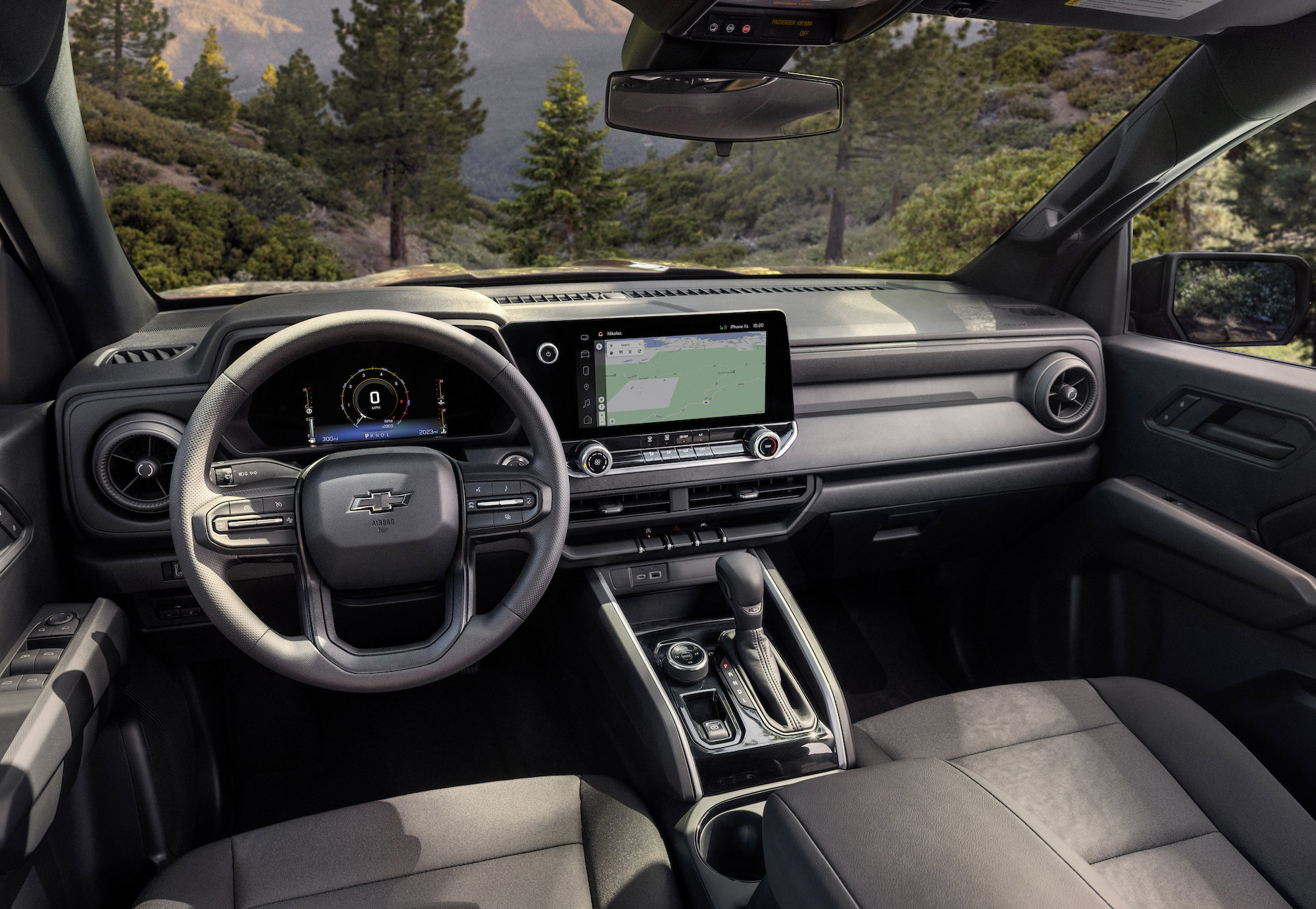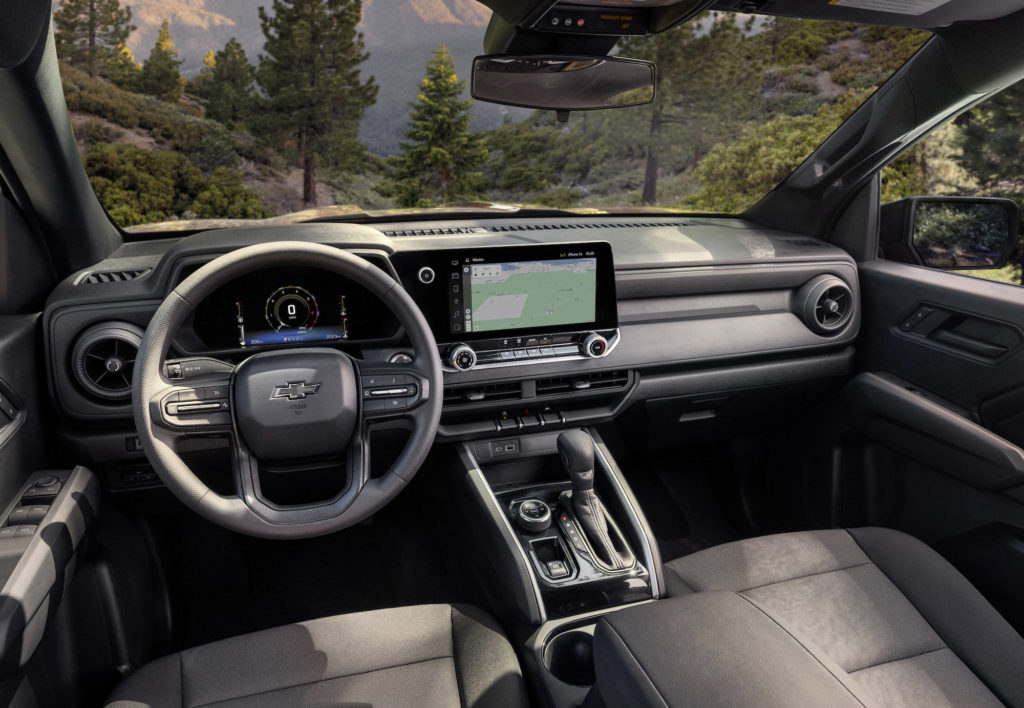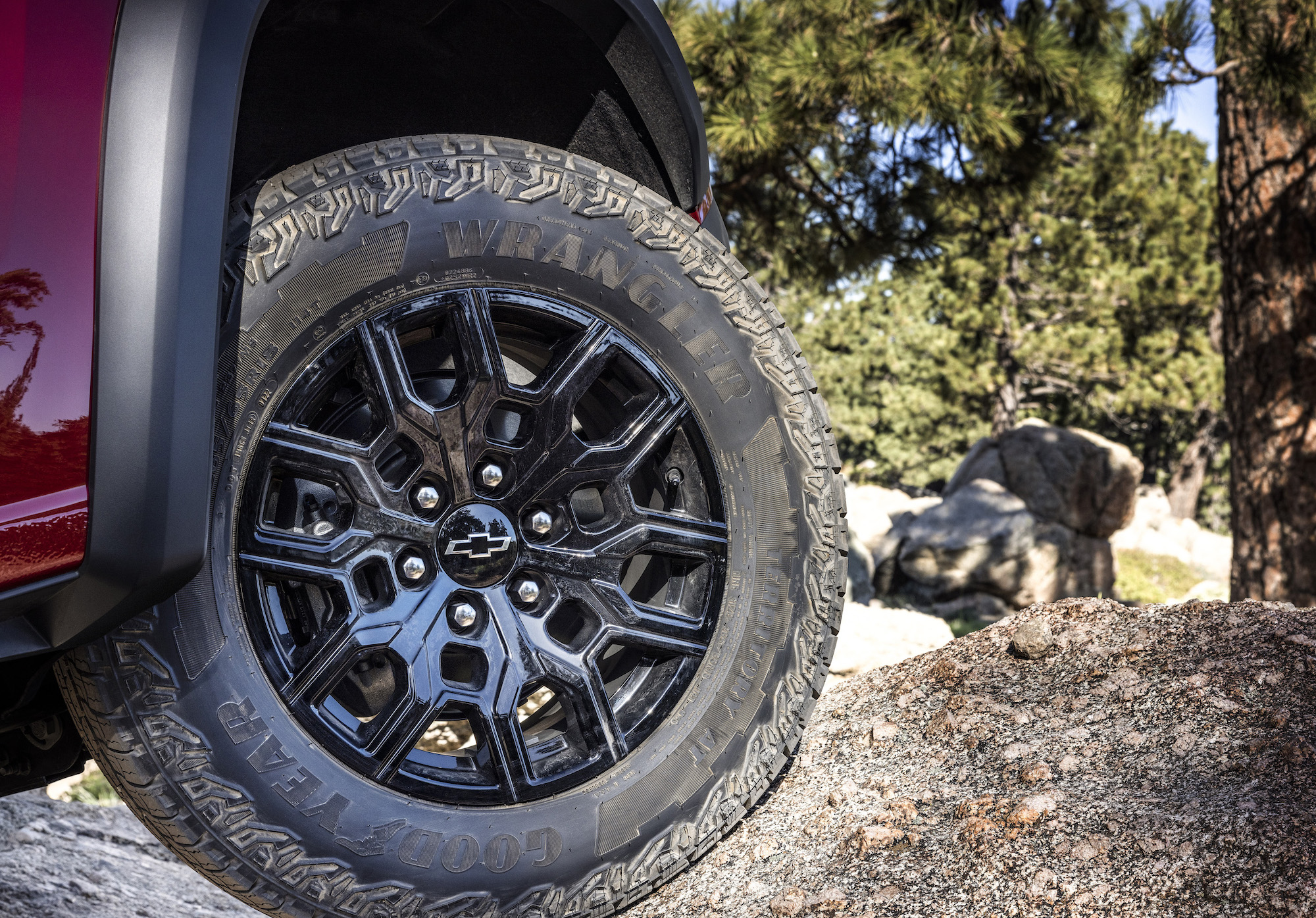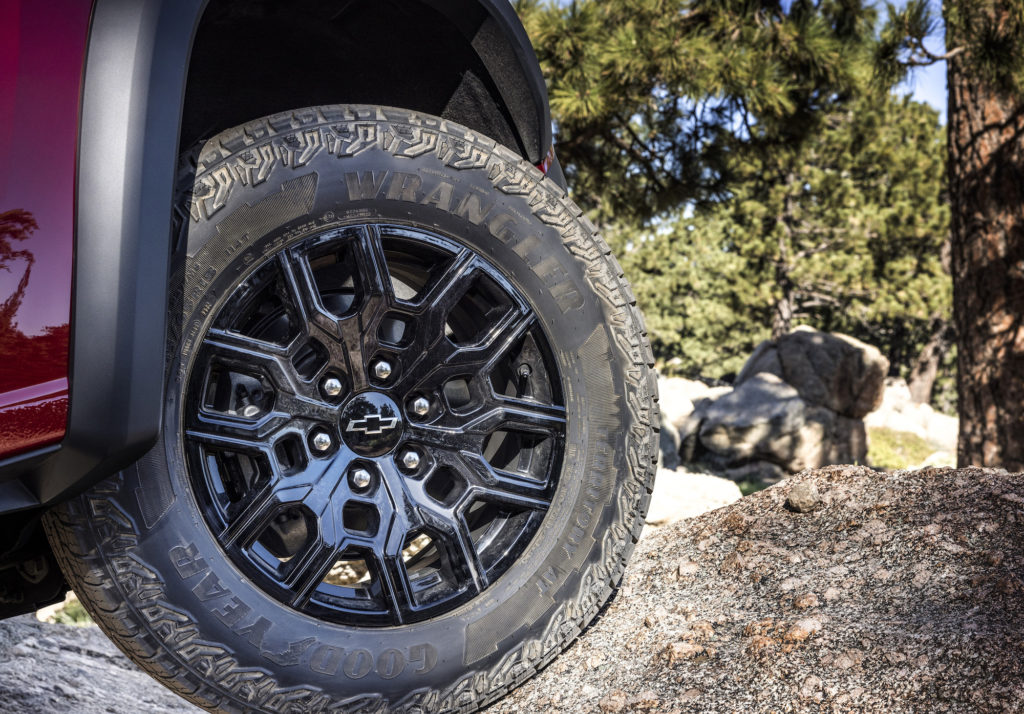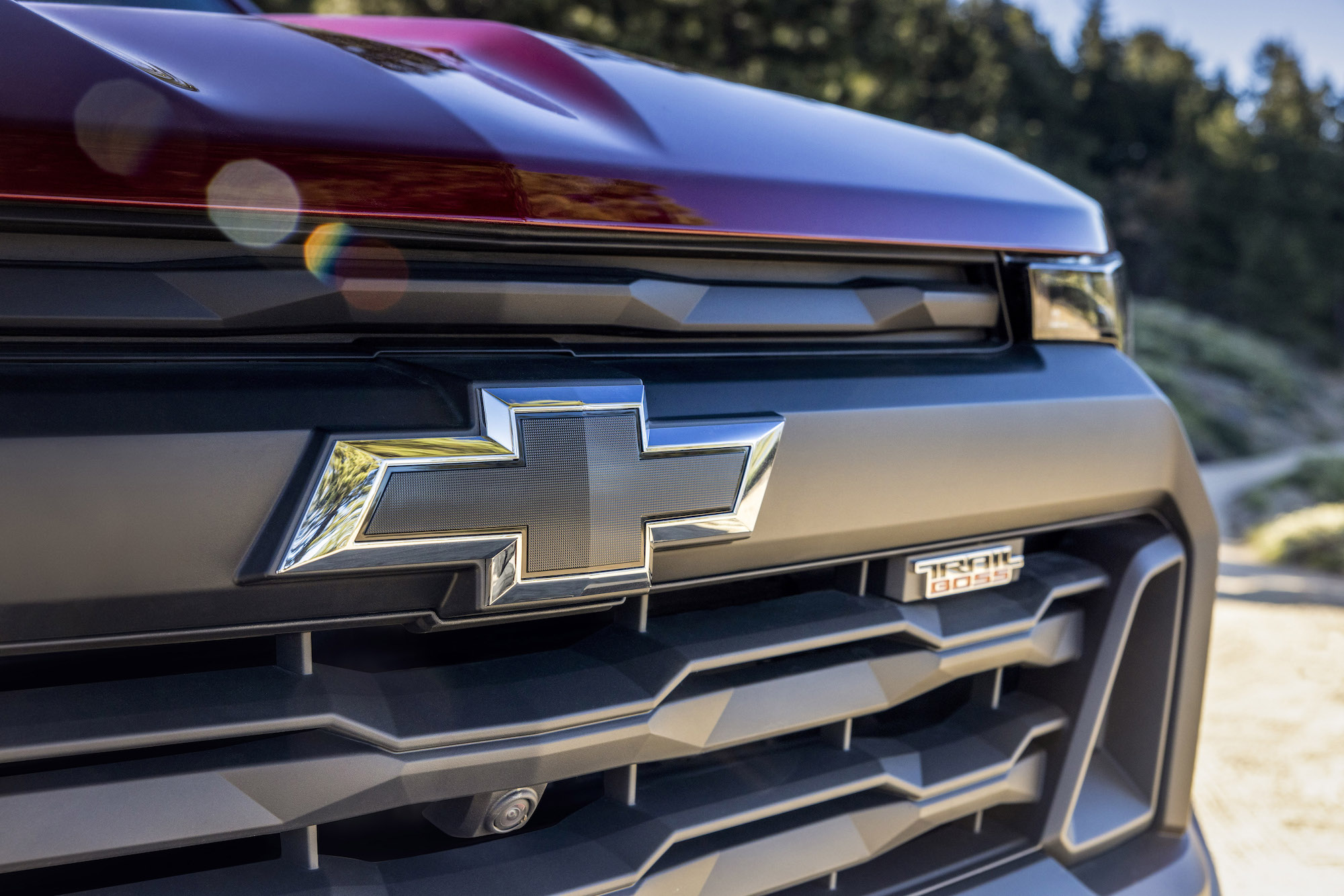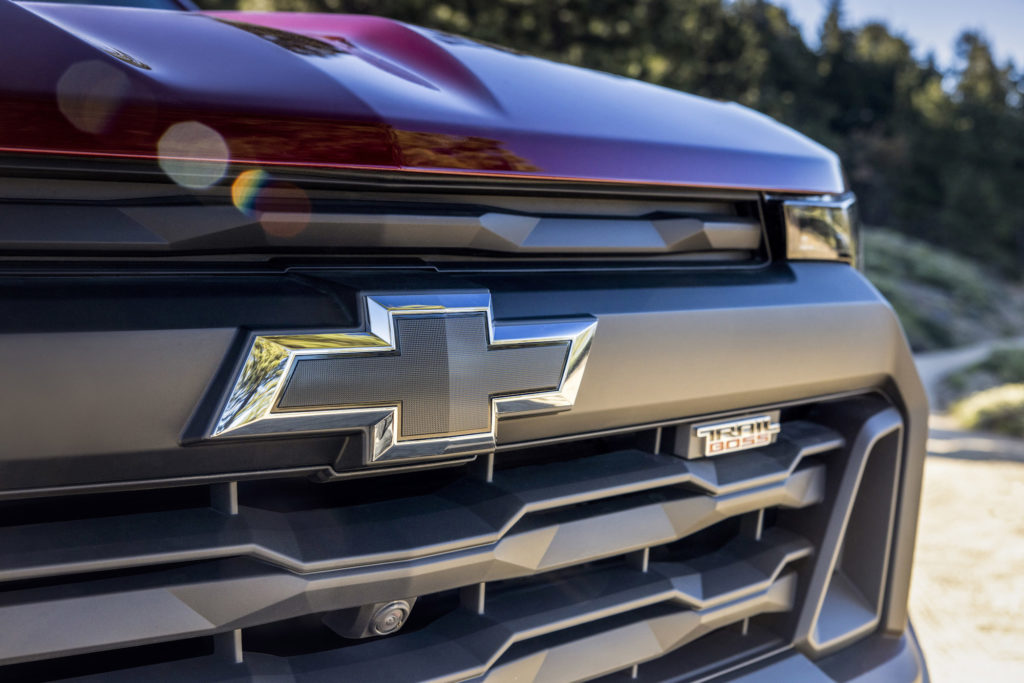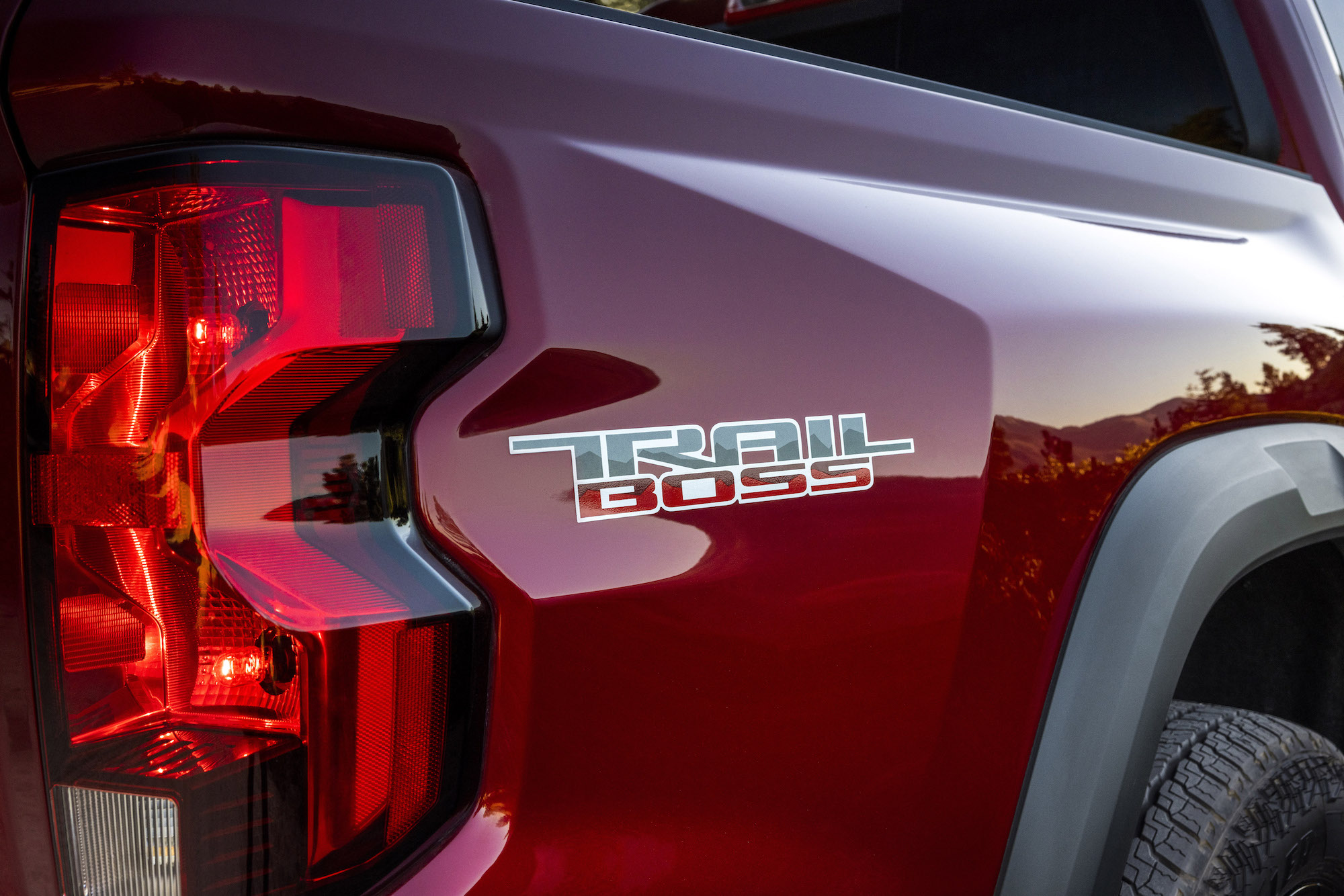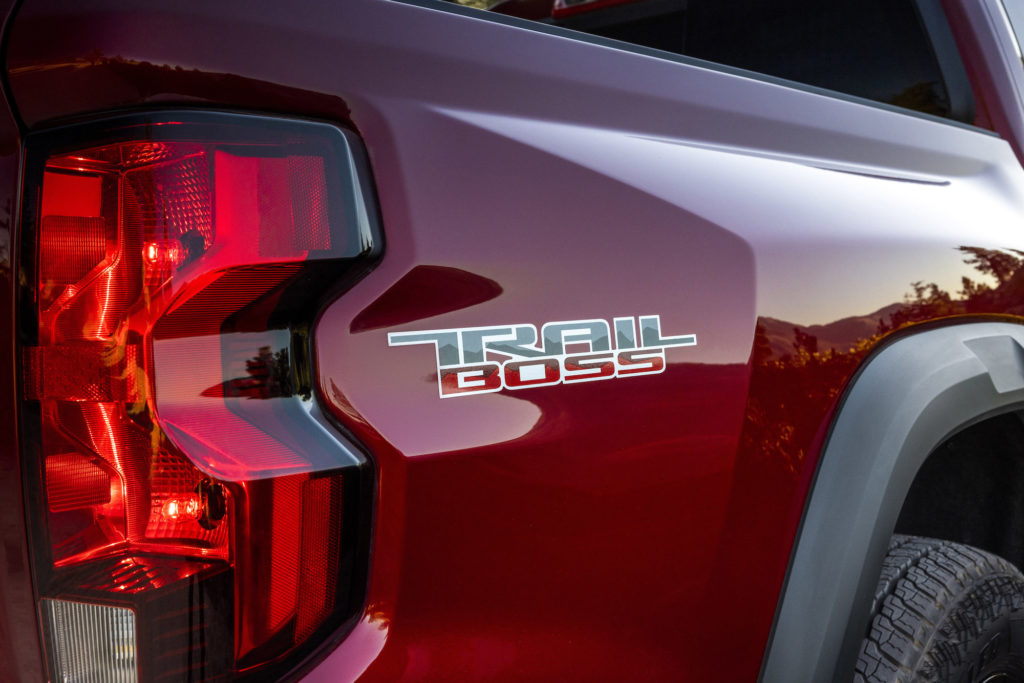 The 2.7-liter produces more torque than the diesel engine without the additional cost, weight, anc complexity, which is a win-win in my book.
Trail driving
In addition to the multiple engine tunes, the Colorado also offers multiple drive modes. These include: Normal: A balanced mode for everyday on-road driving; Tow/Haul: Transmission shift points, throttle response and additional calibrations optimized for trailering and hauling; Off-Road: Specific tractive and other dynamic performance features designed for general off-pavement driving; Terrain: Designed for low-speed rock crawling, with specific throttle control, brake performance and other calibrations, with three settings; and Baja: Developed for high-speed desert running, with specific throttle control, transmission shifting and other body/drivetrain control calibrations.
These drive modes work nicely with the Colorado's improved off-road capabilities. For example, the top-trim ZR2 boasts a 38.3-degree approach angle, 25.1-degree departure angle, and 24.6-degree breakover angle. To put that into perspective, the Toyota Tacoma TRD Pro has a 35-degree approach, 23.9-degree departure, and 23.9-degree breakover angle. Clearly, the Colorado ZR2 bests the Taco in every direction.
A G80 limited-slip differential rear is standard Trail Boss and Z71. A power-locking front and rear differentials are standard on ZR2. The Z71 and Trail Boss trims offer 1,587-pounds of payload, which is pretty good. However, the ZR2 trim only offers a 1,151-pound payload capacity, which is not quite as good.
Another disappointment comes in the form of springs. Specifically, the Colorado comes with leaf springs in the rear. Leaf springs are generally fine, albeit noisy. They're a good, easy cost-cutting solution for when payload and towing are top of mind. That's because it's harder to make a heavy-duty coil spring that rides well.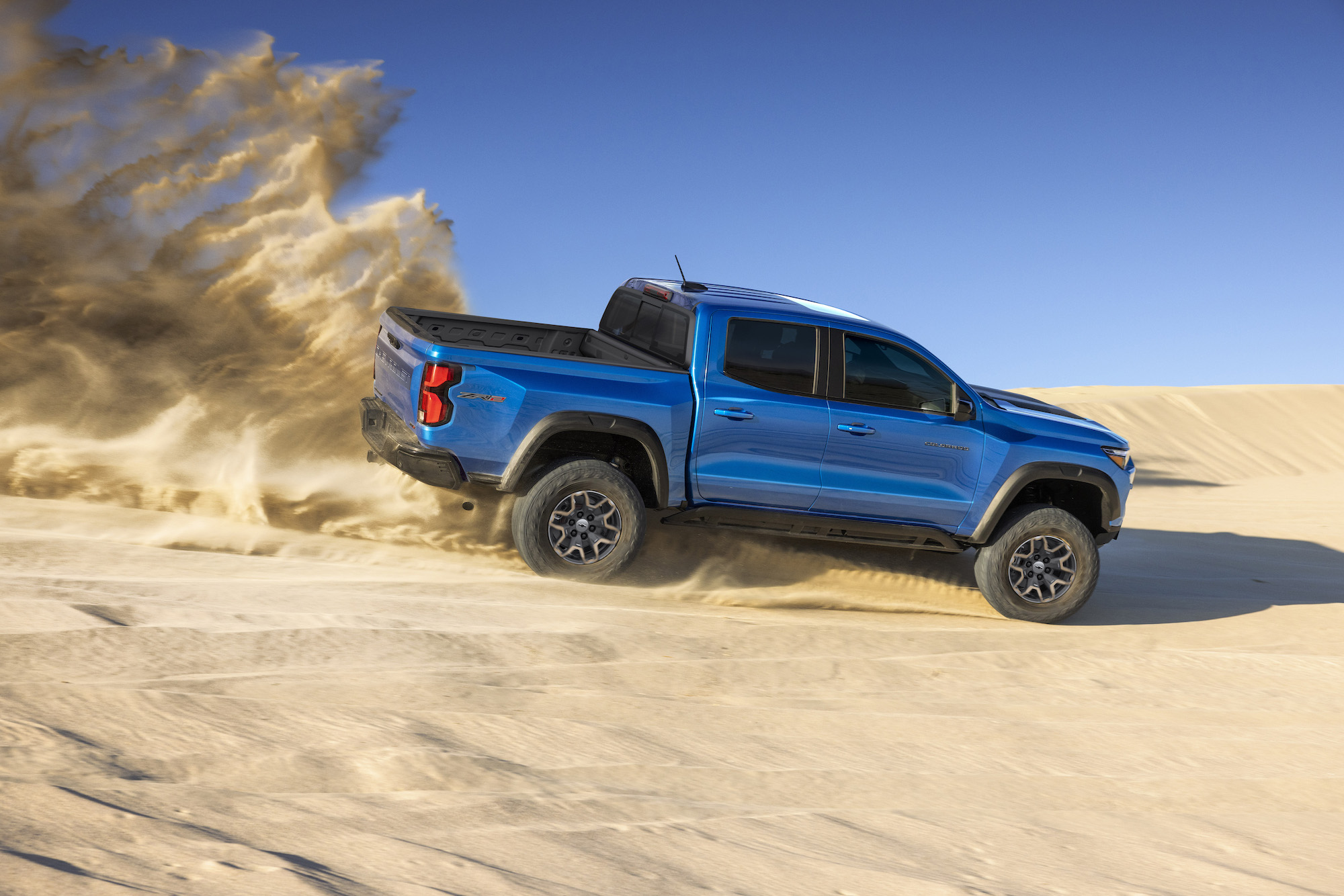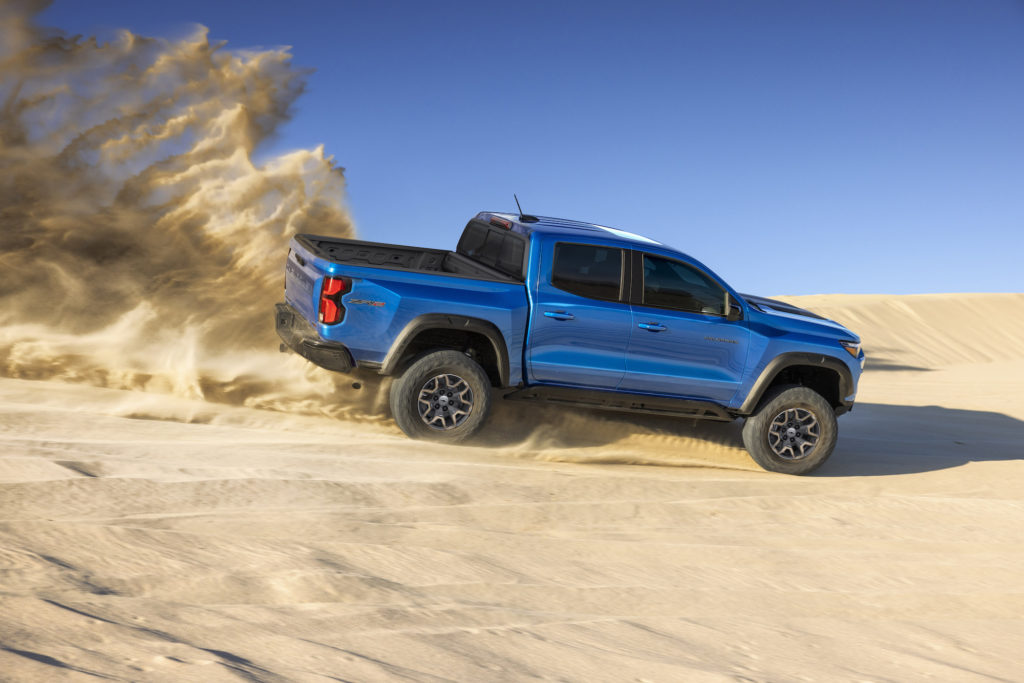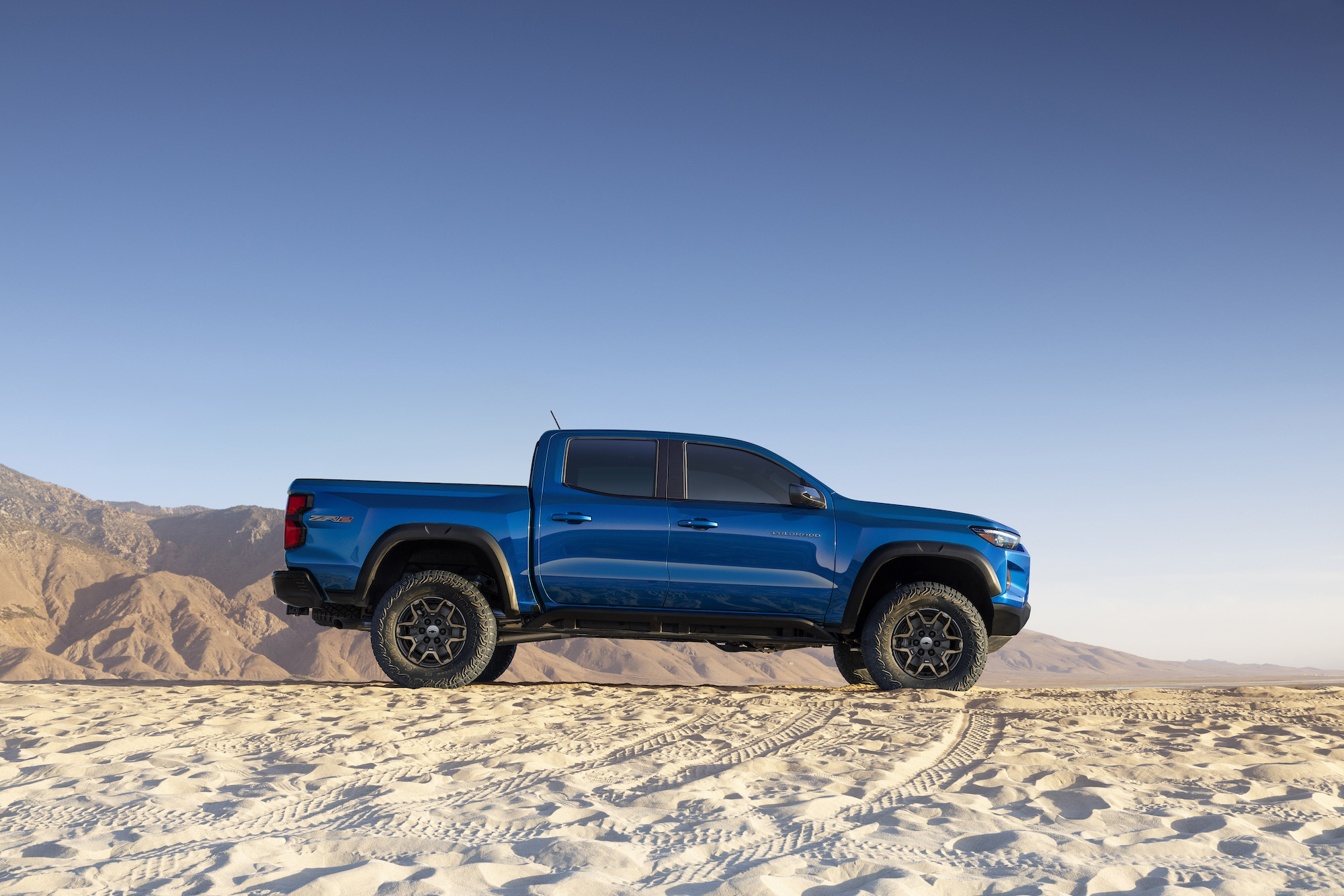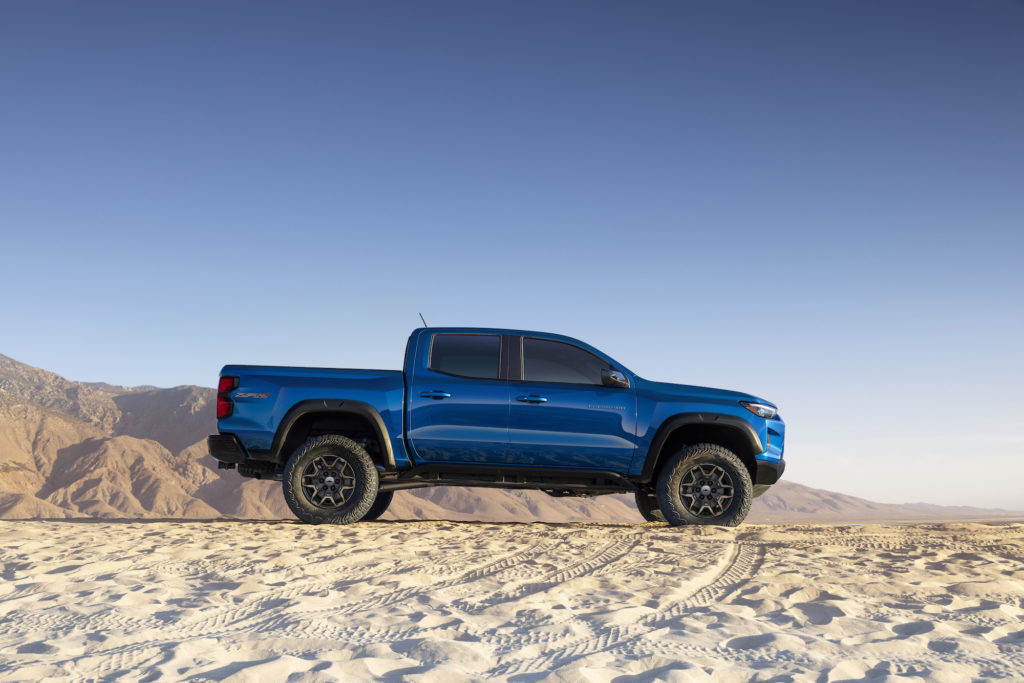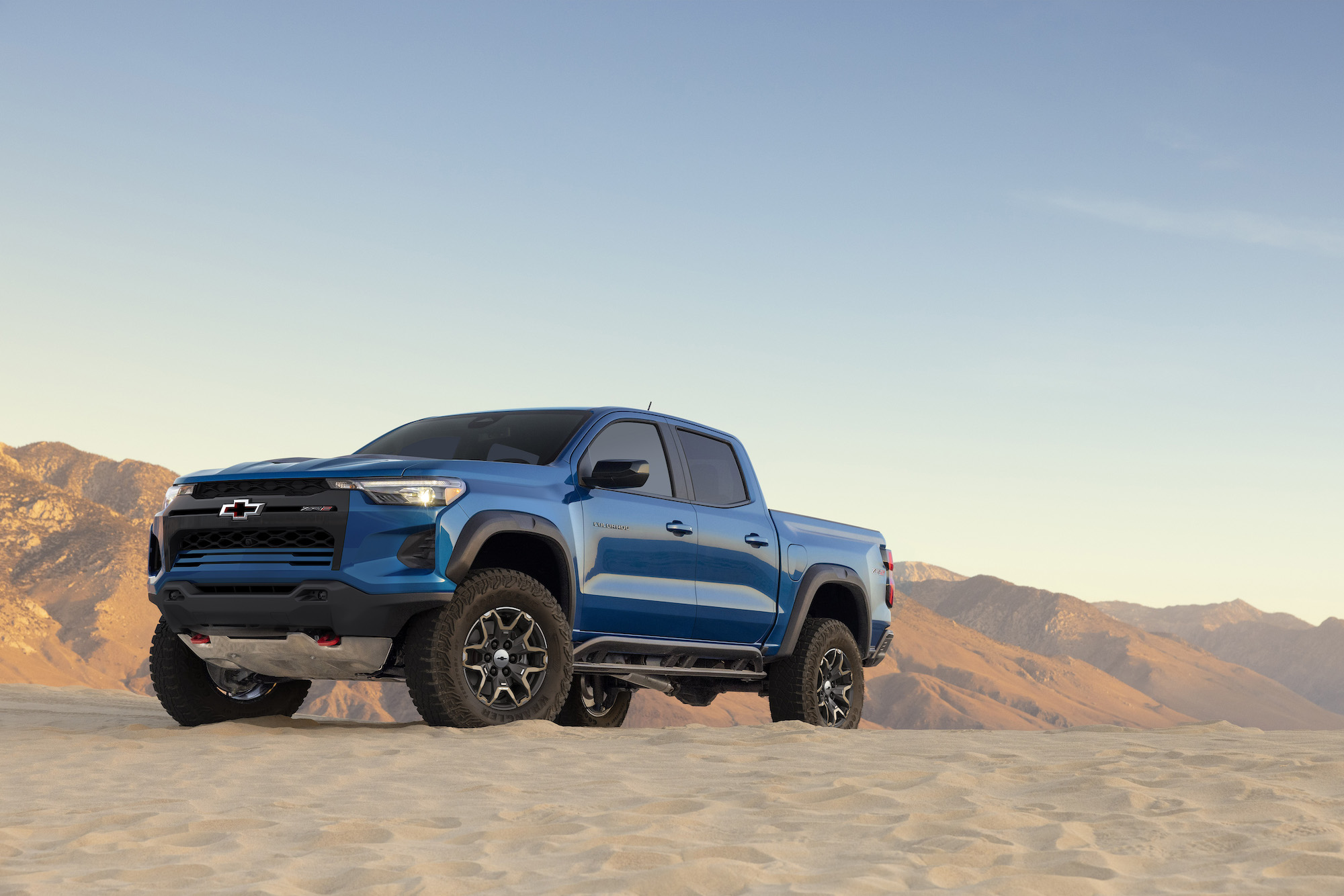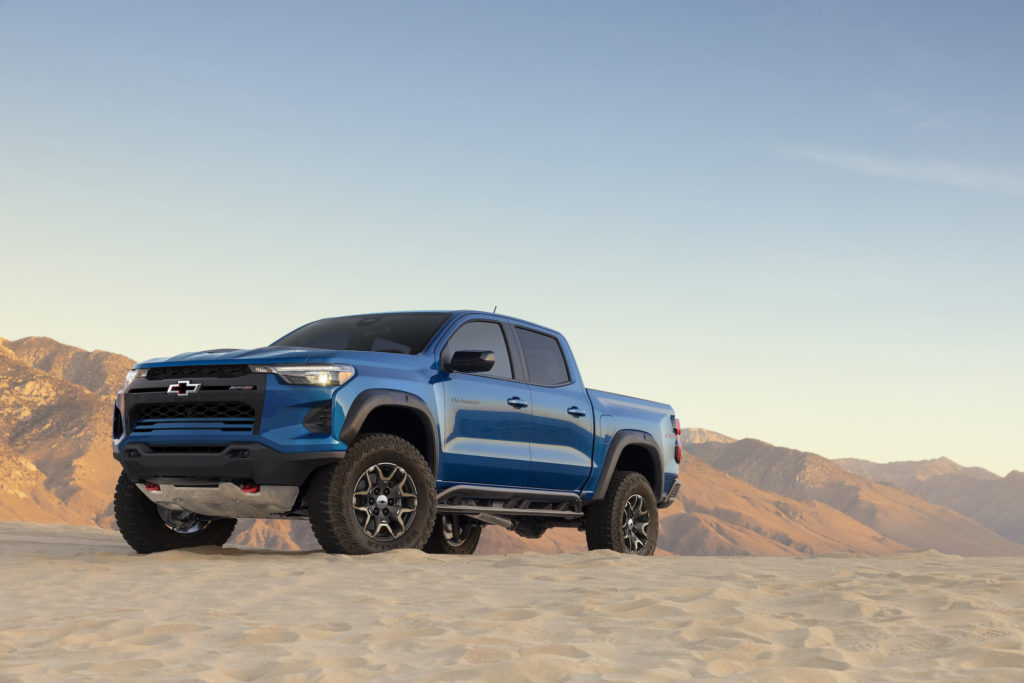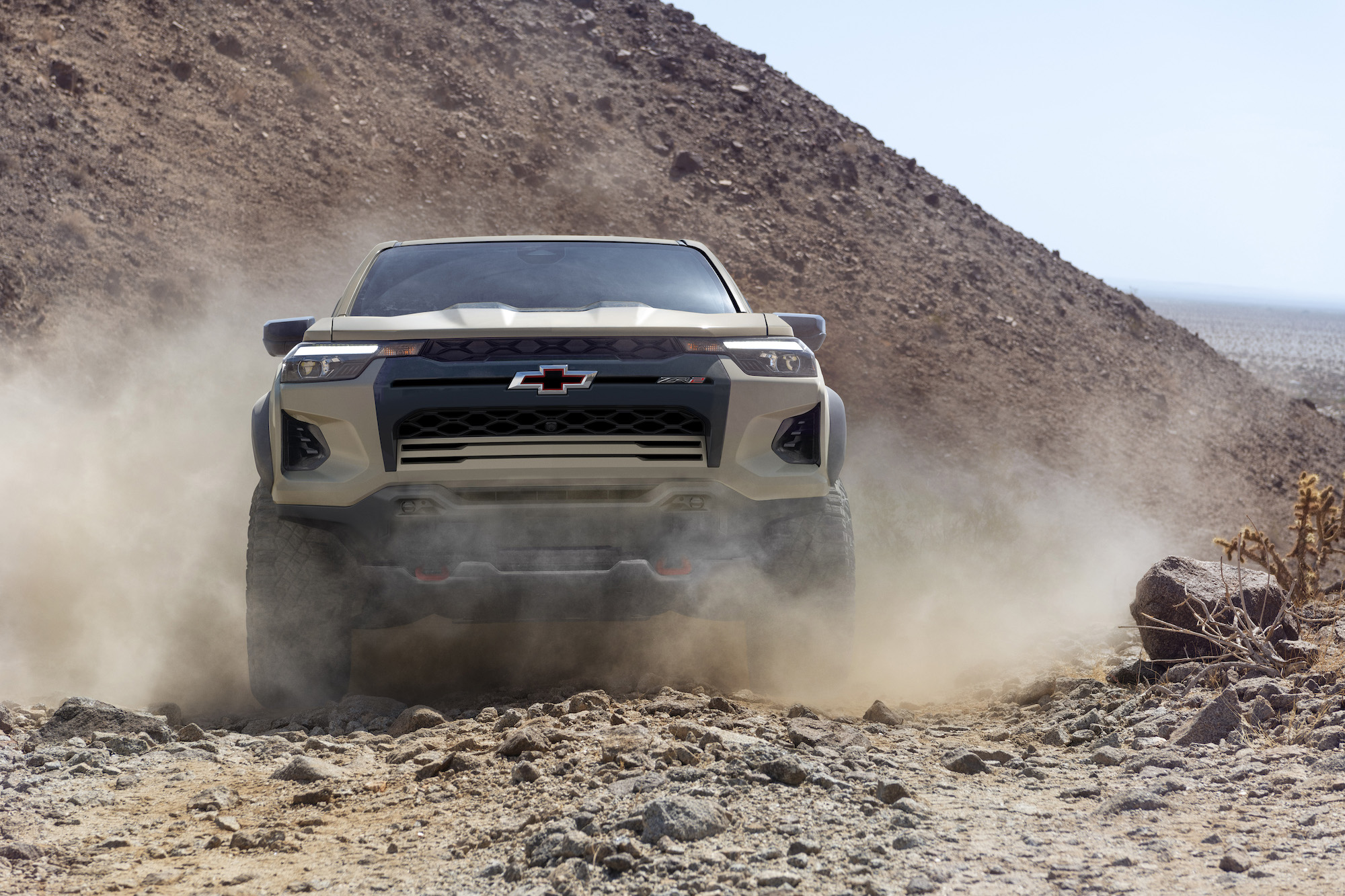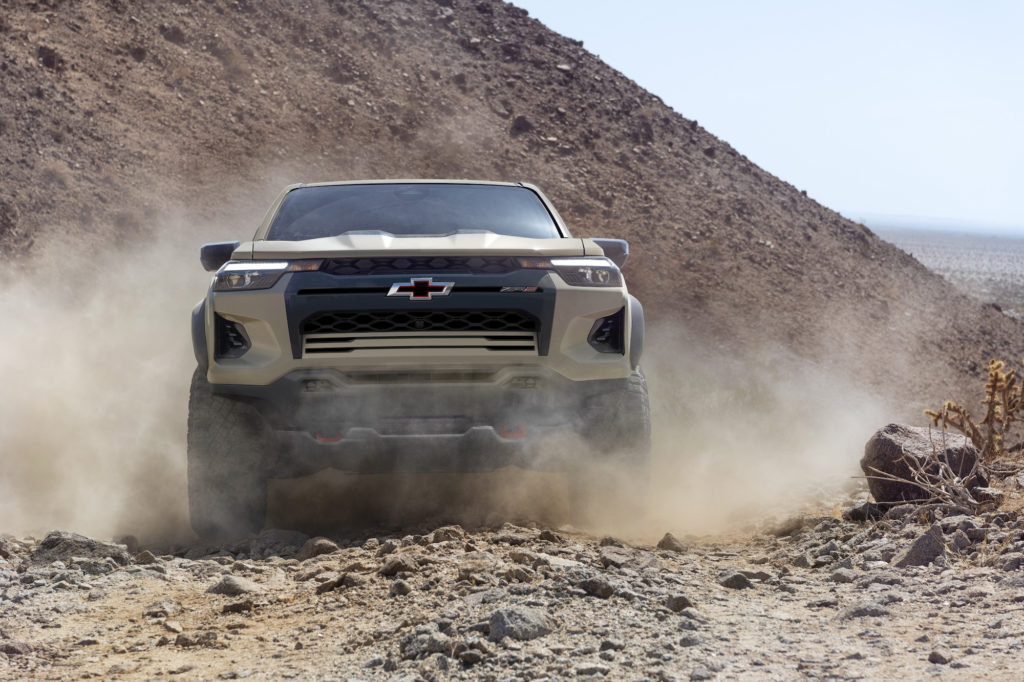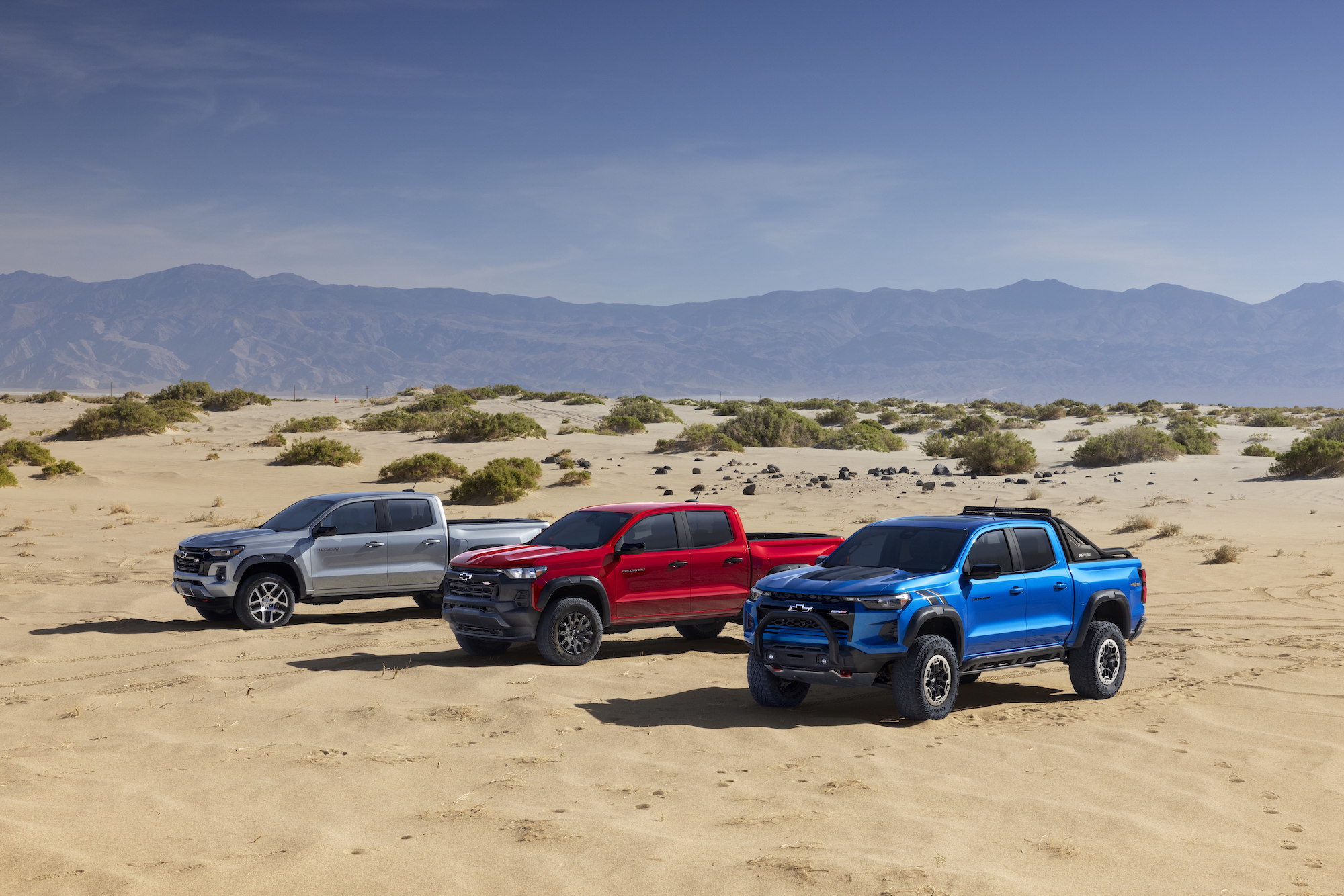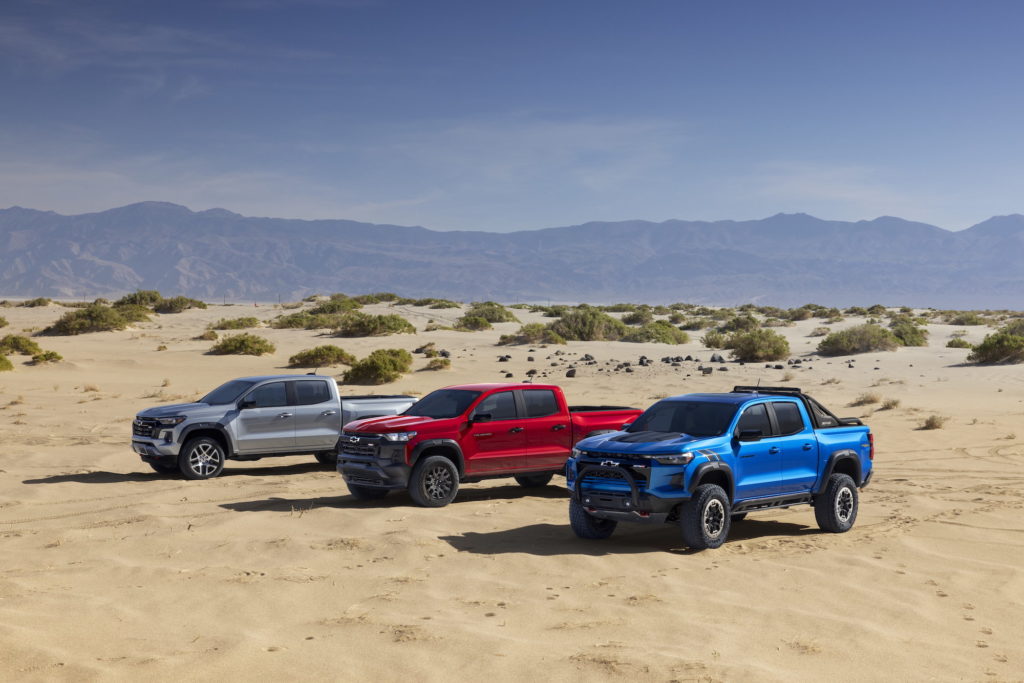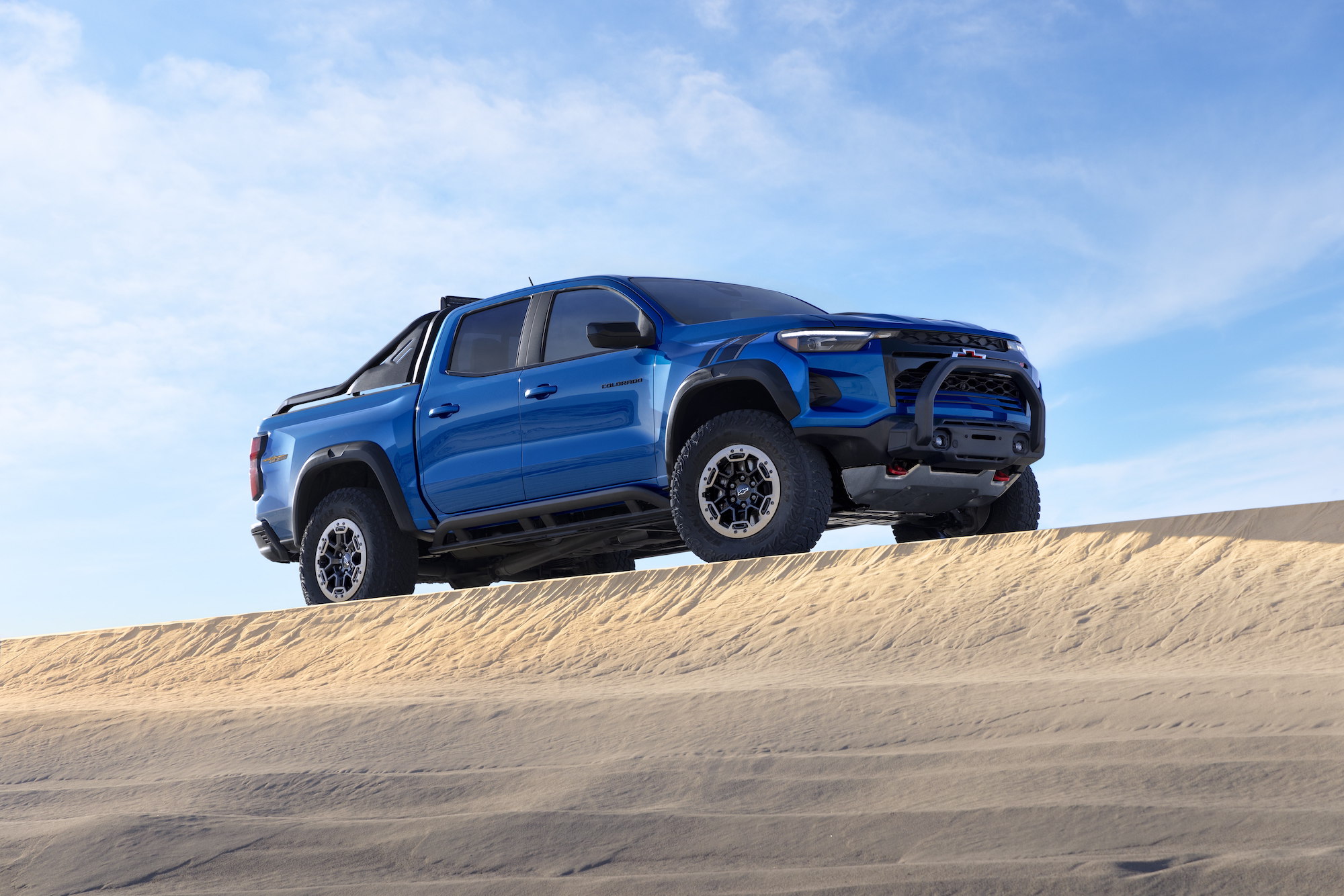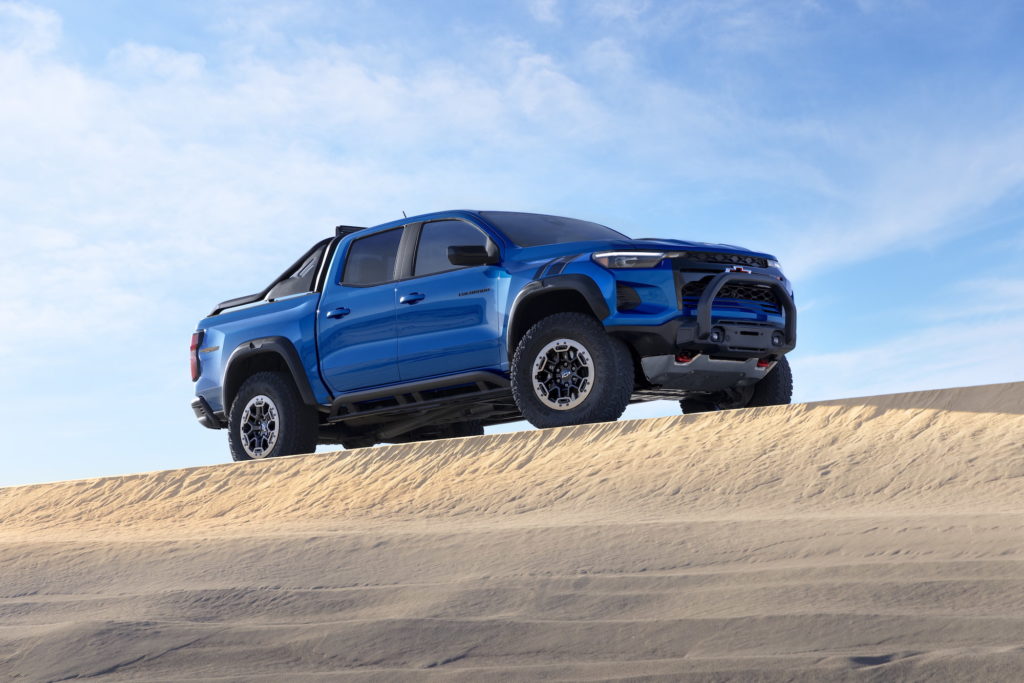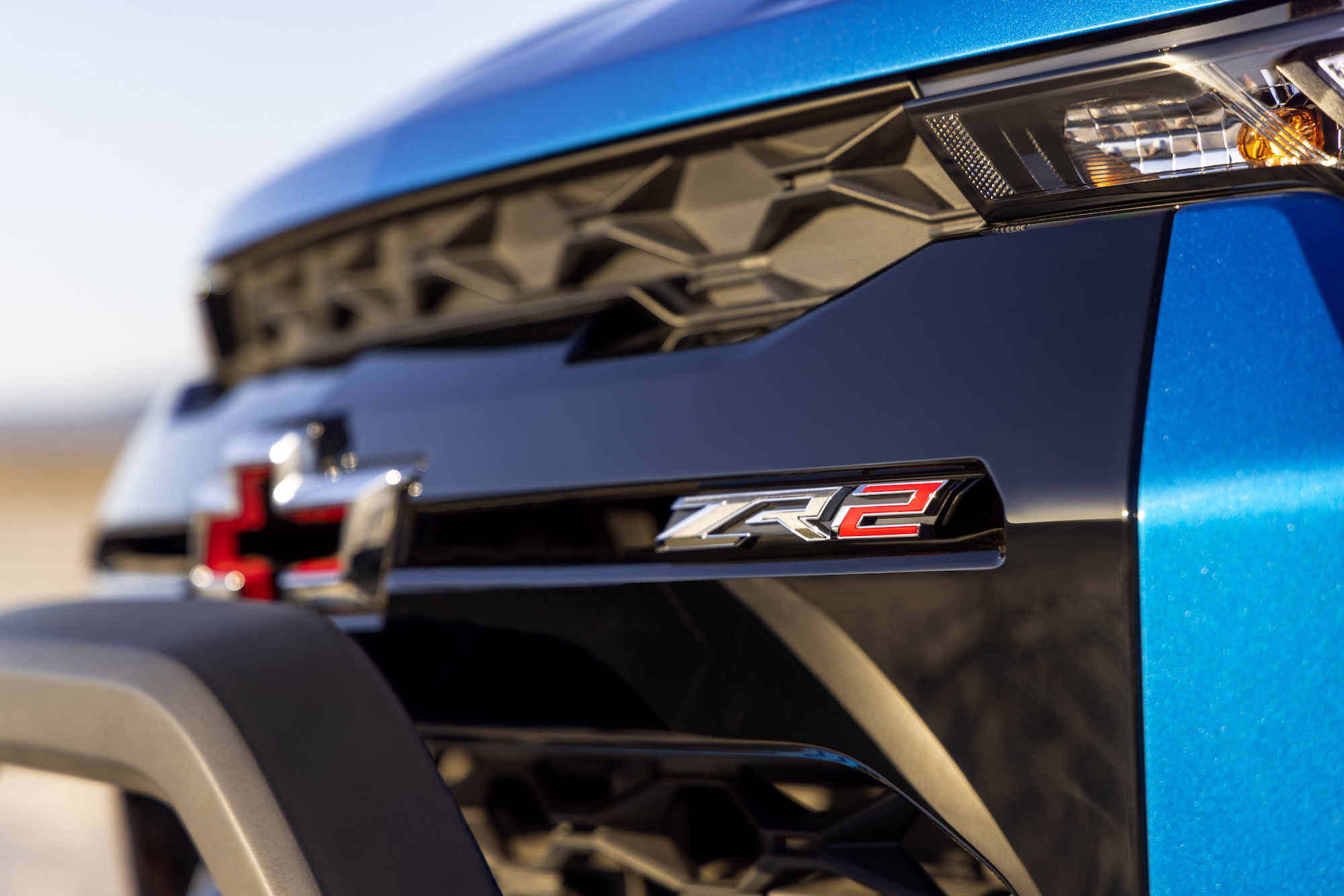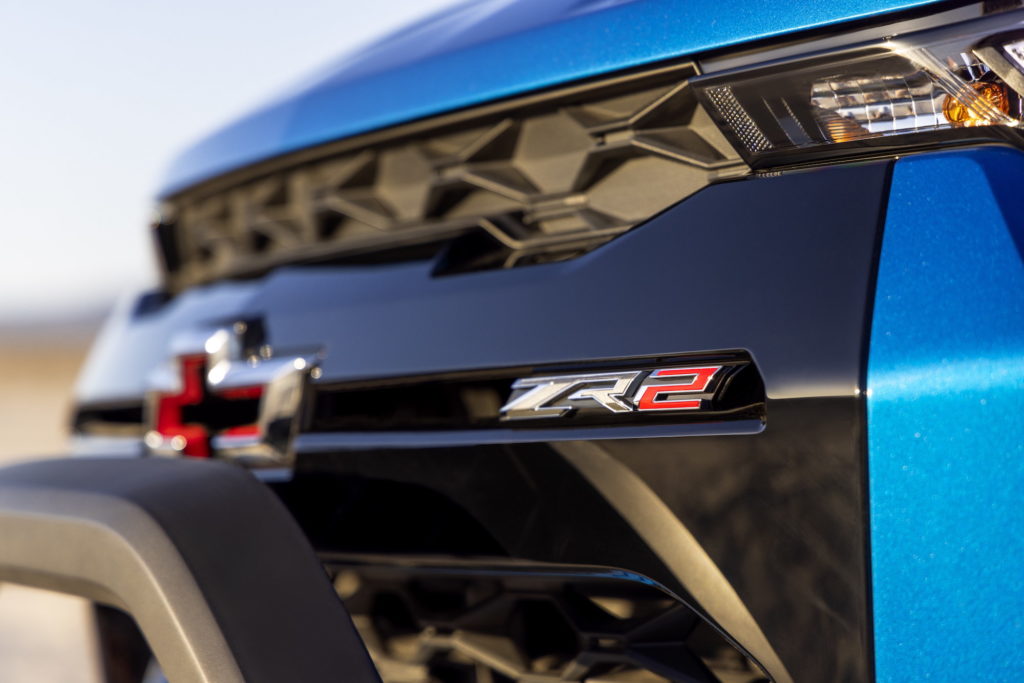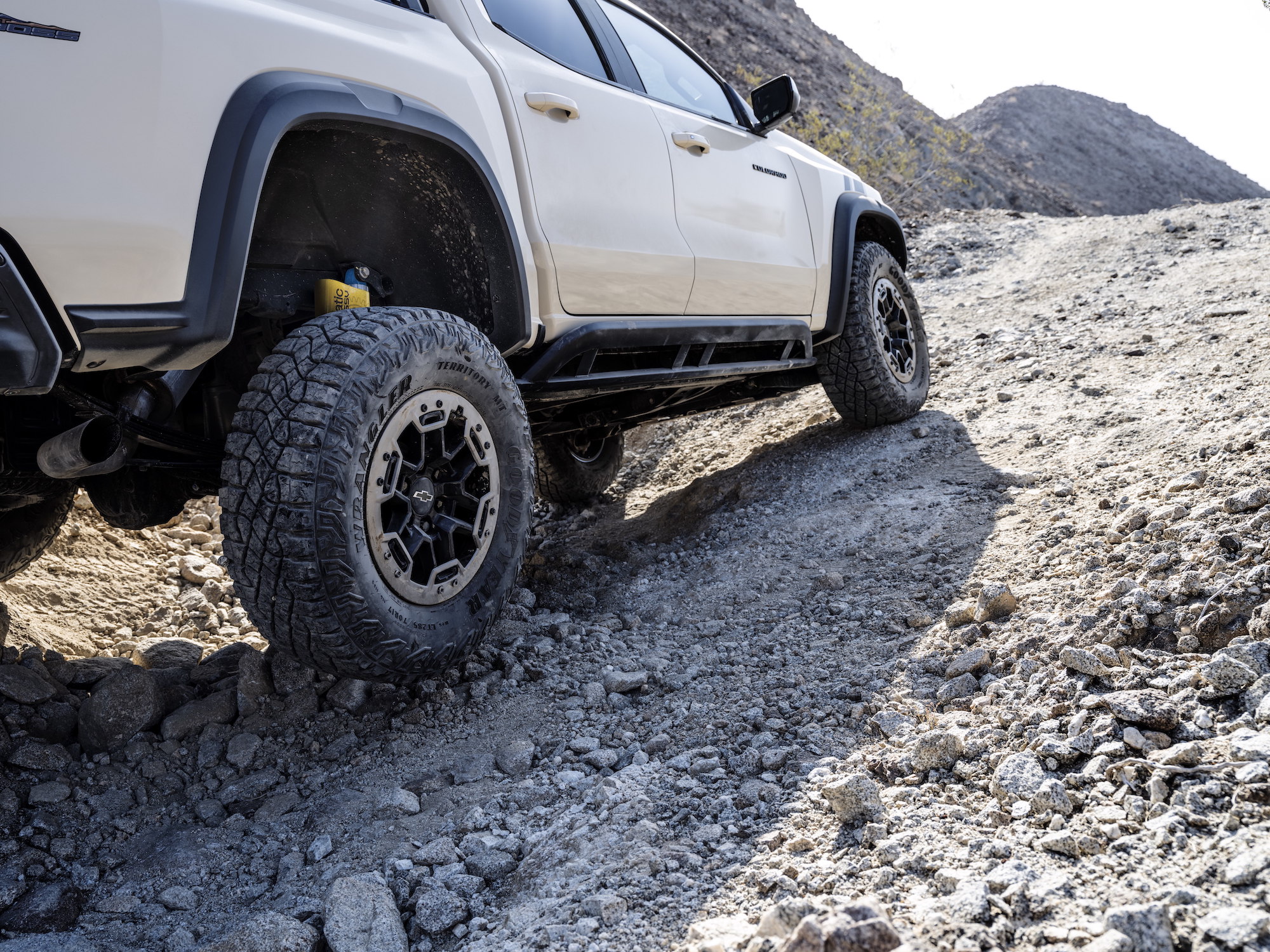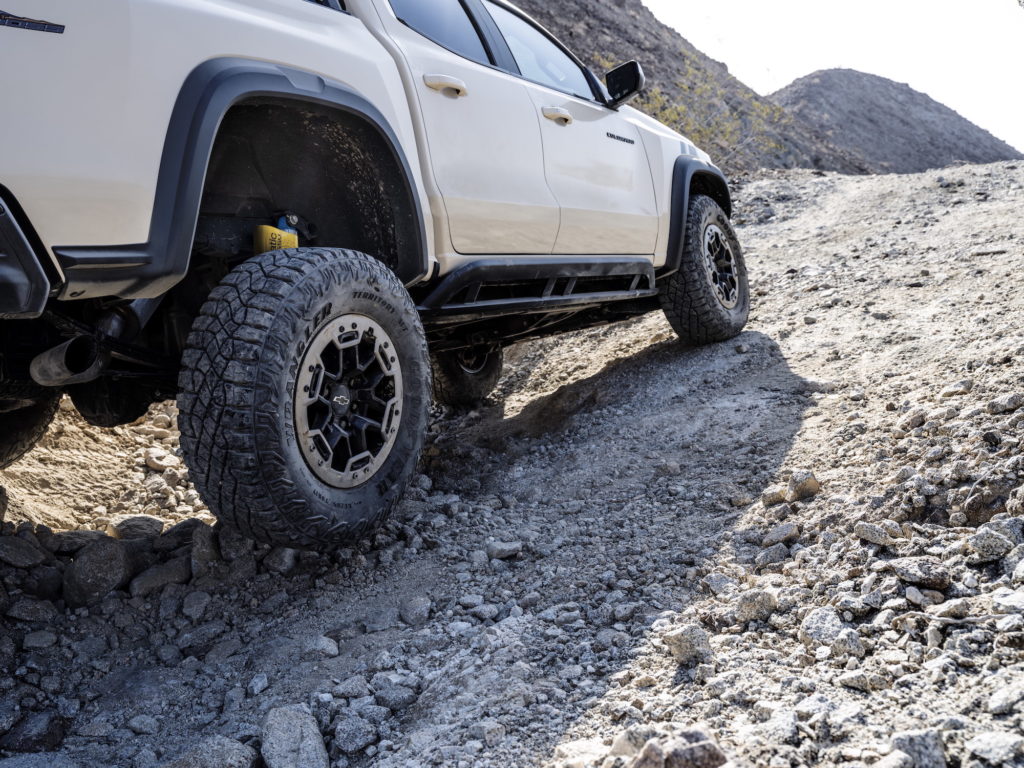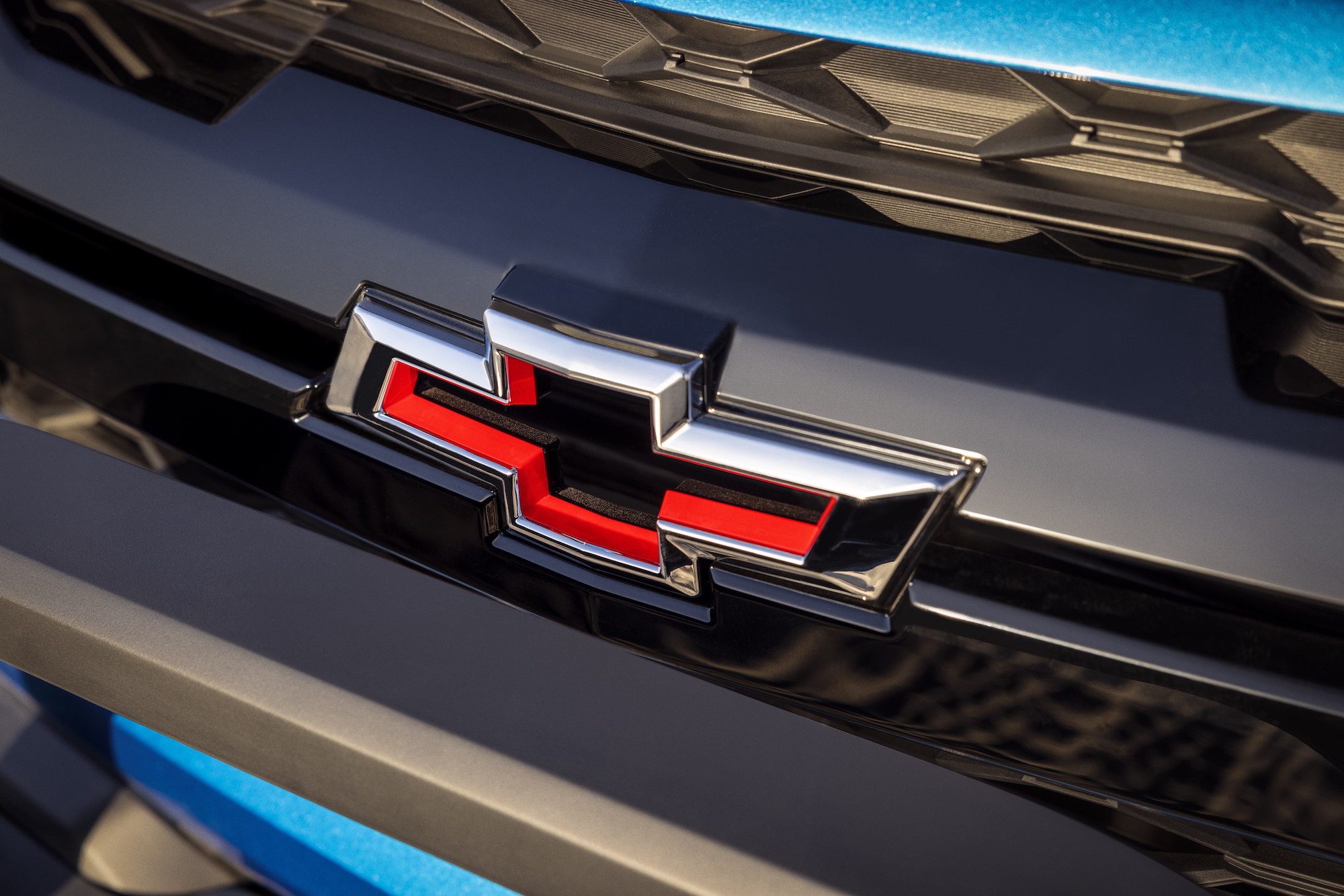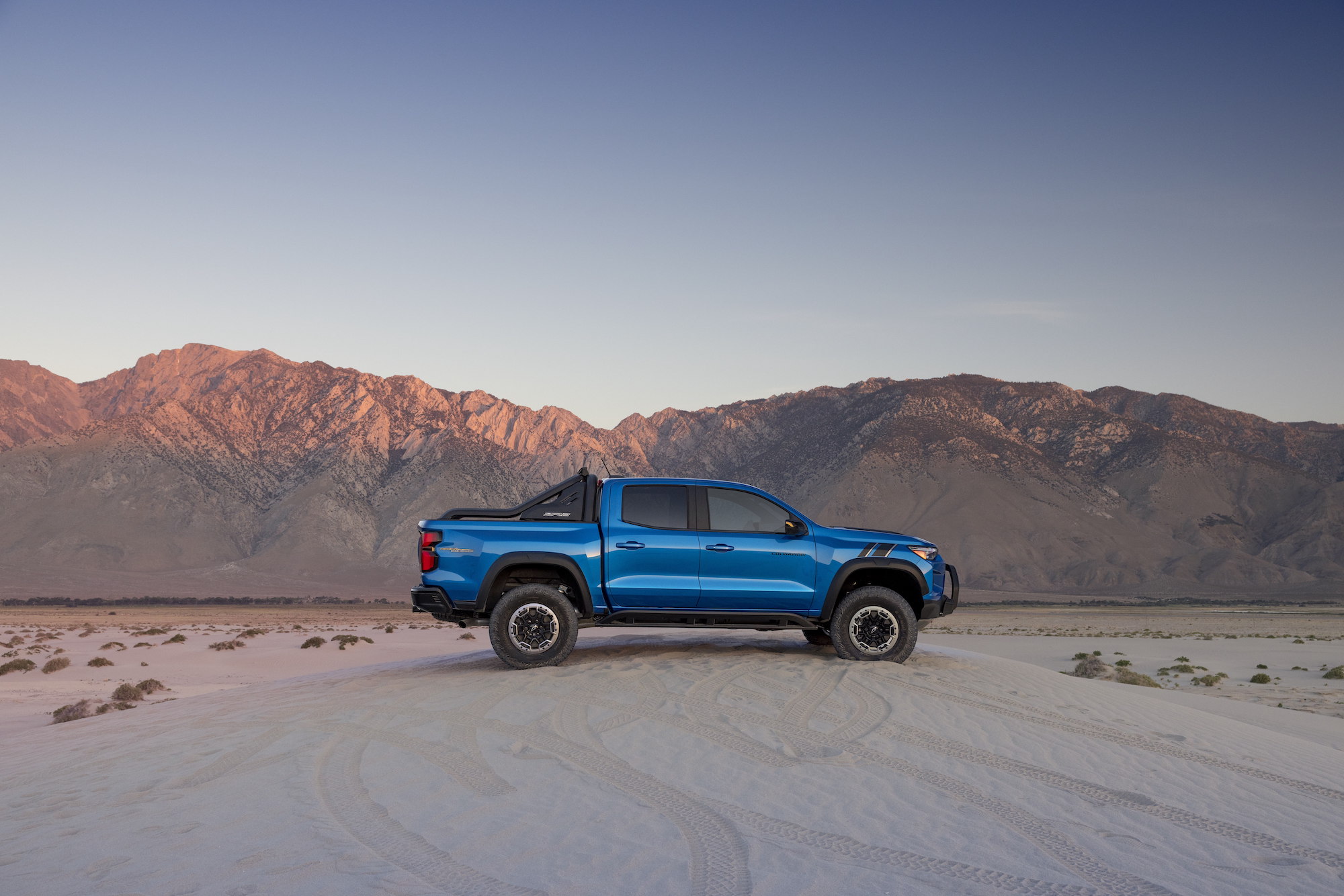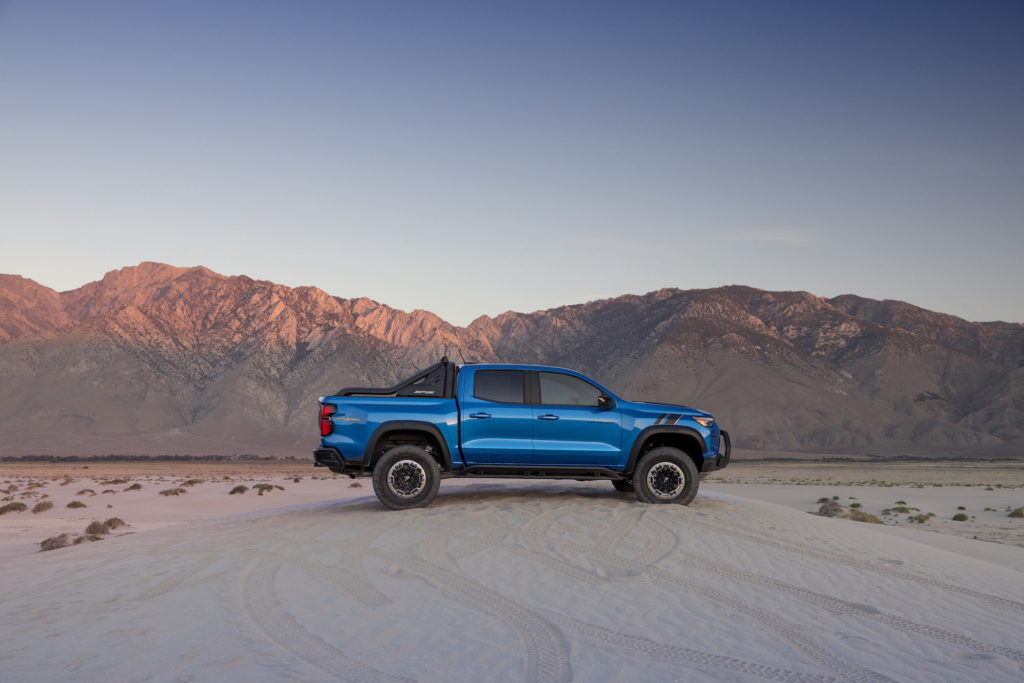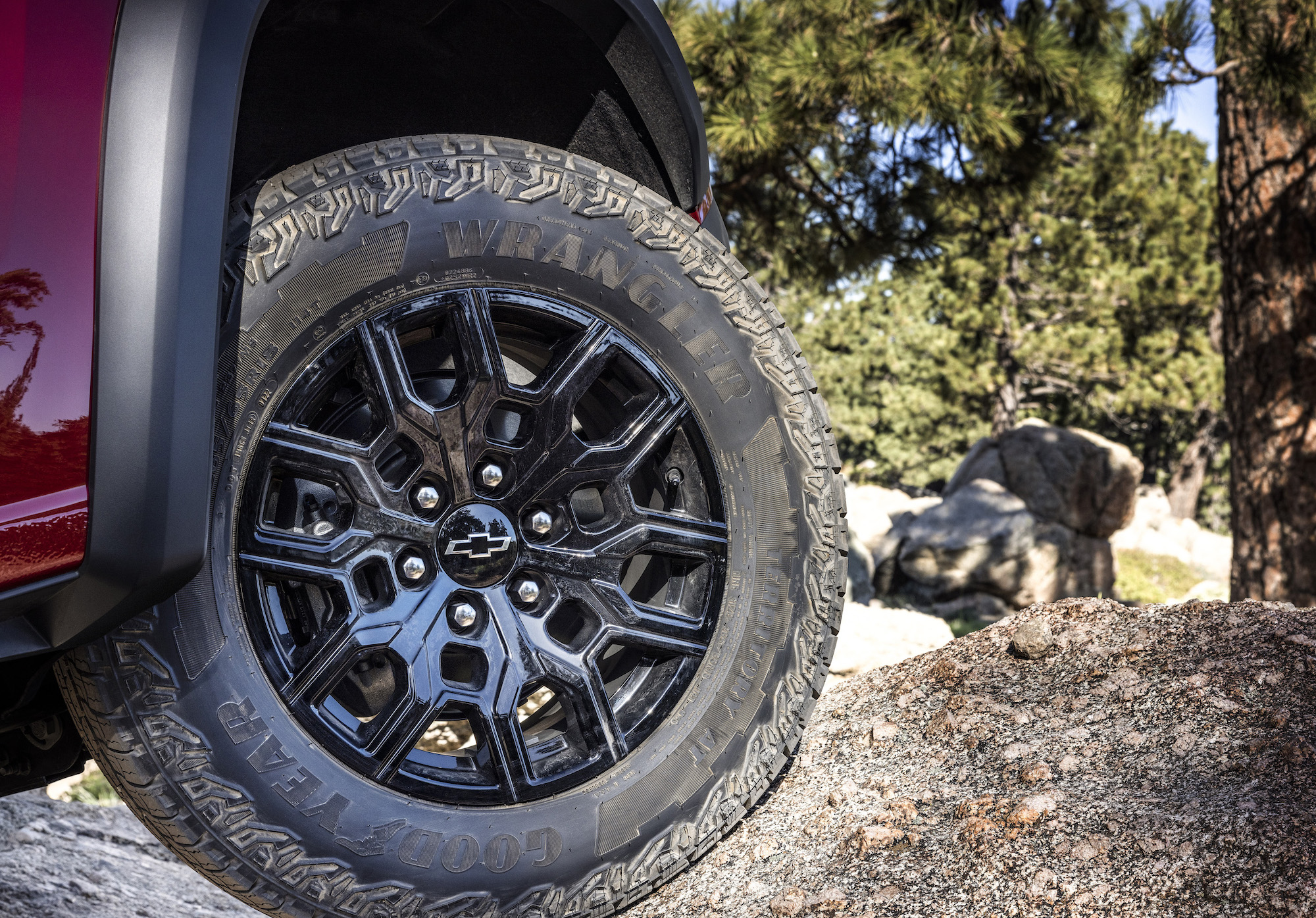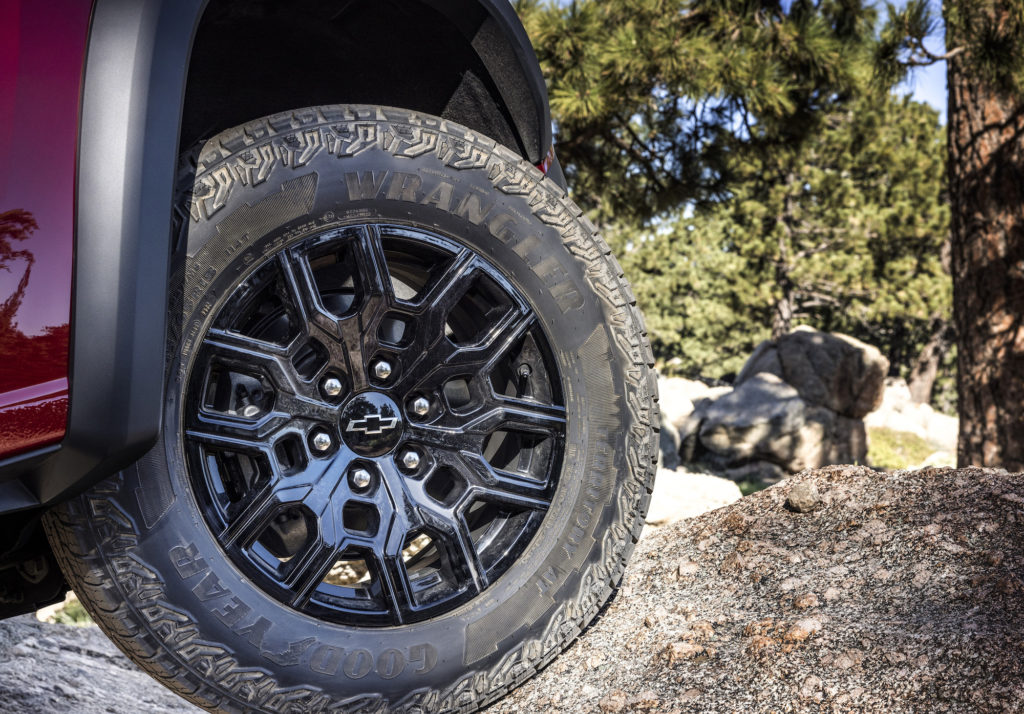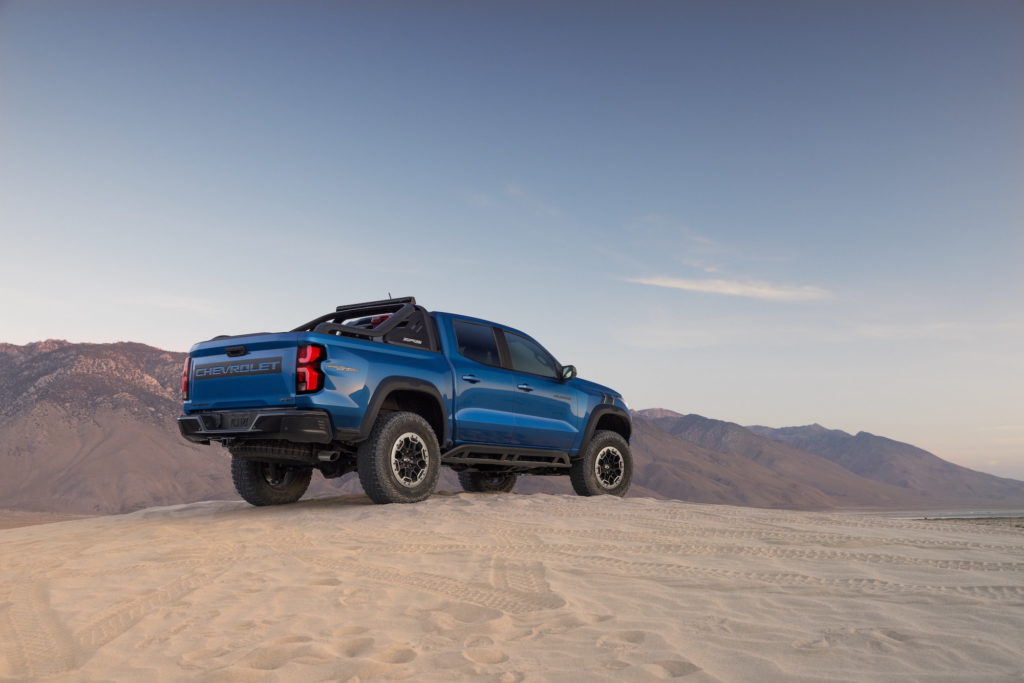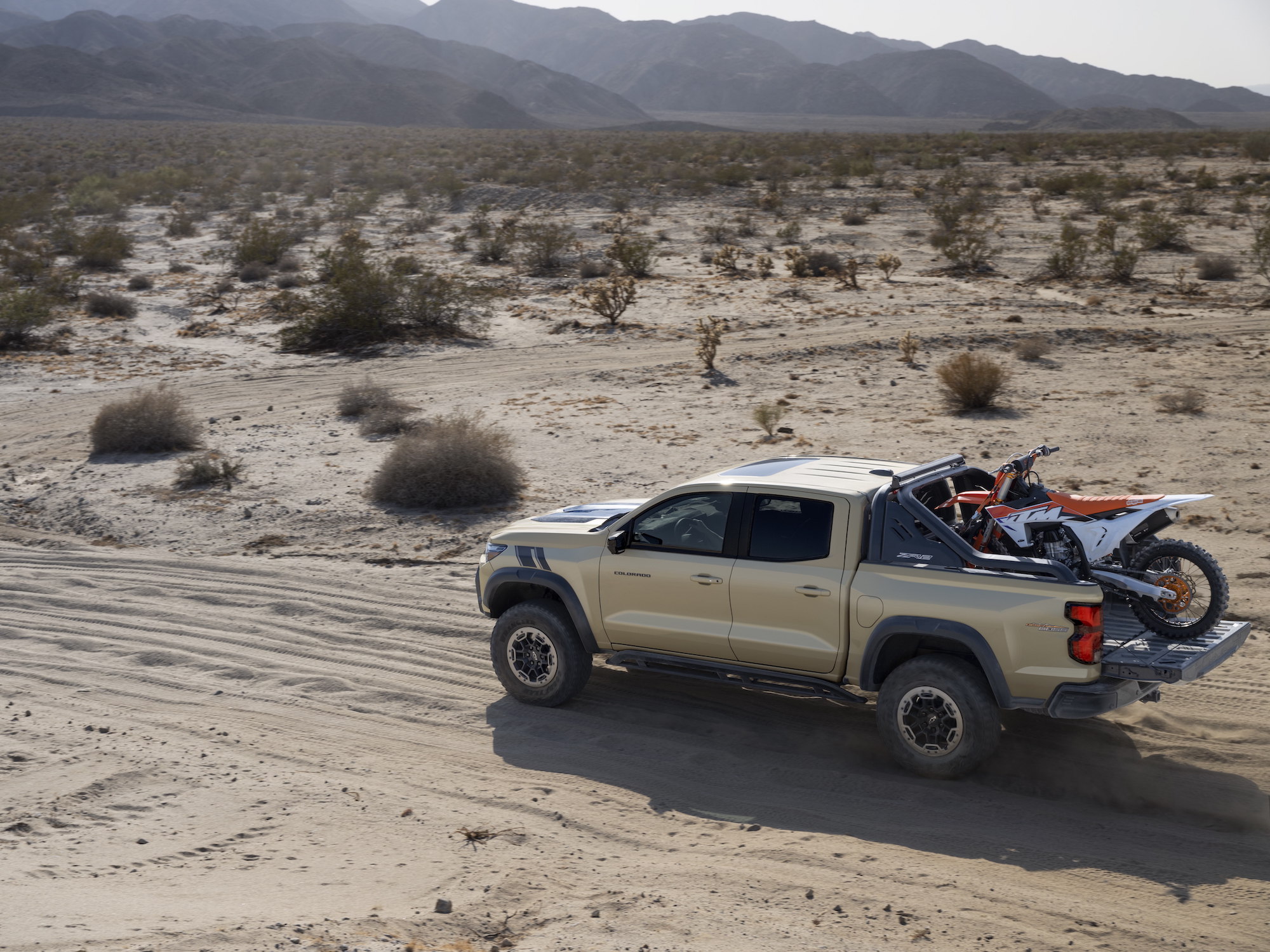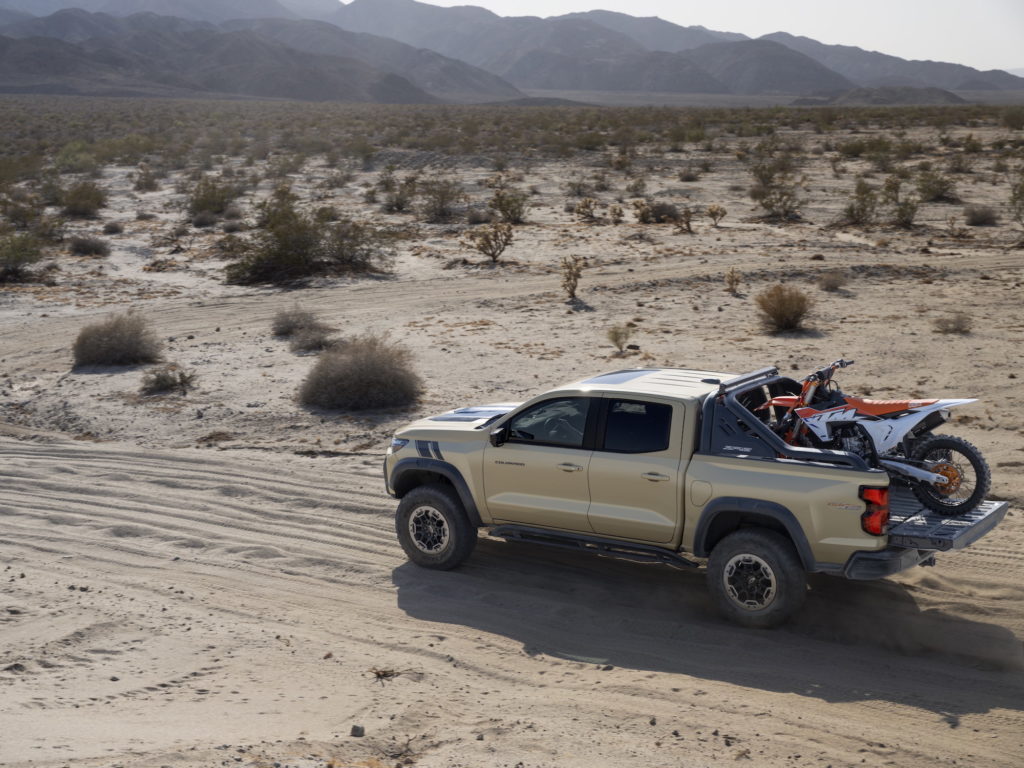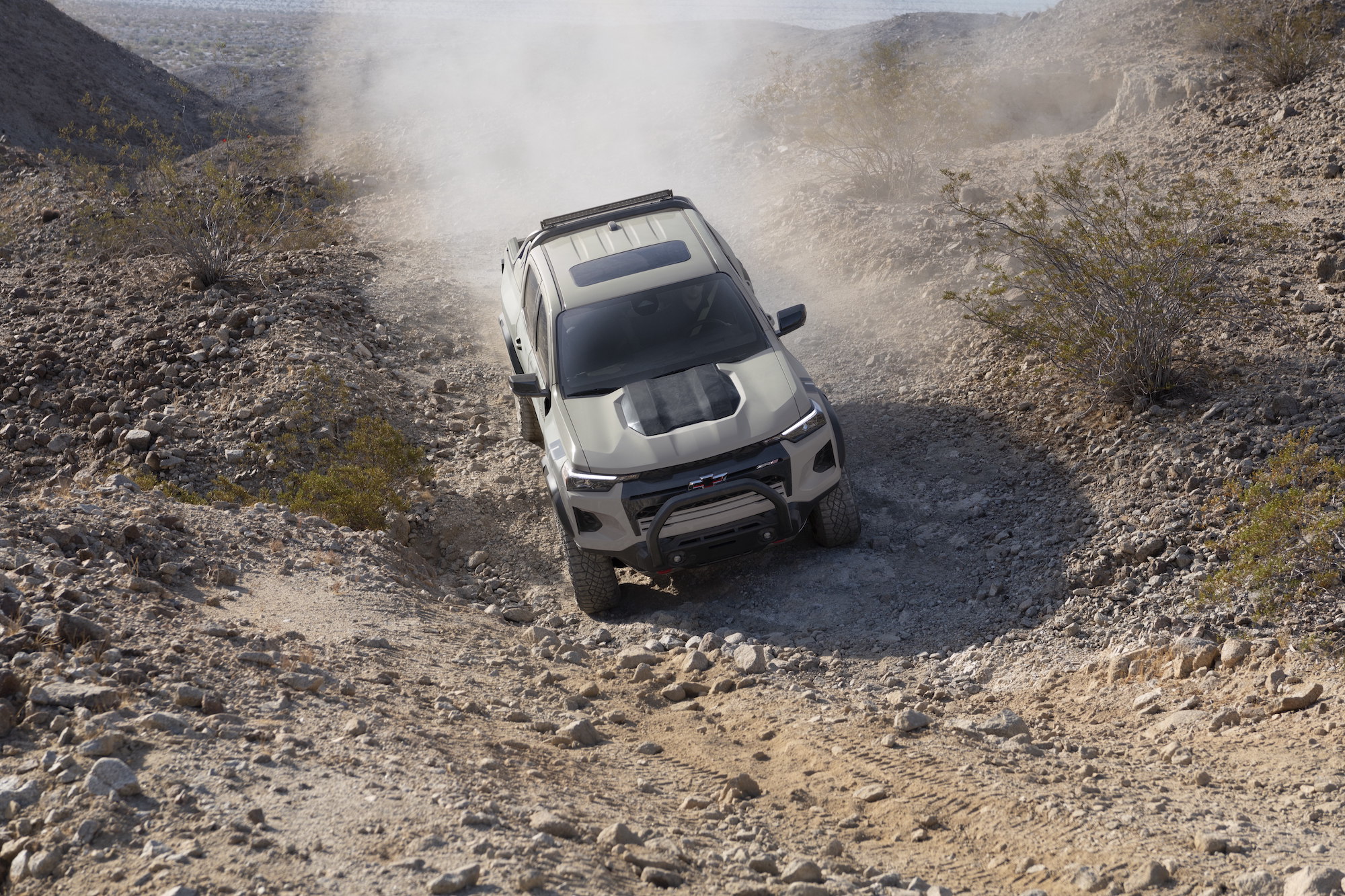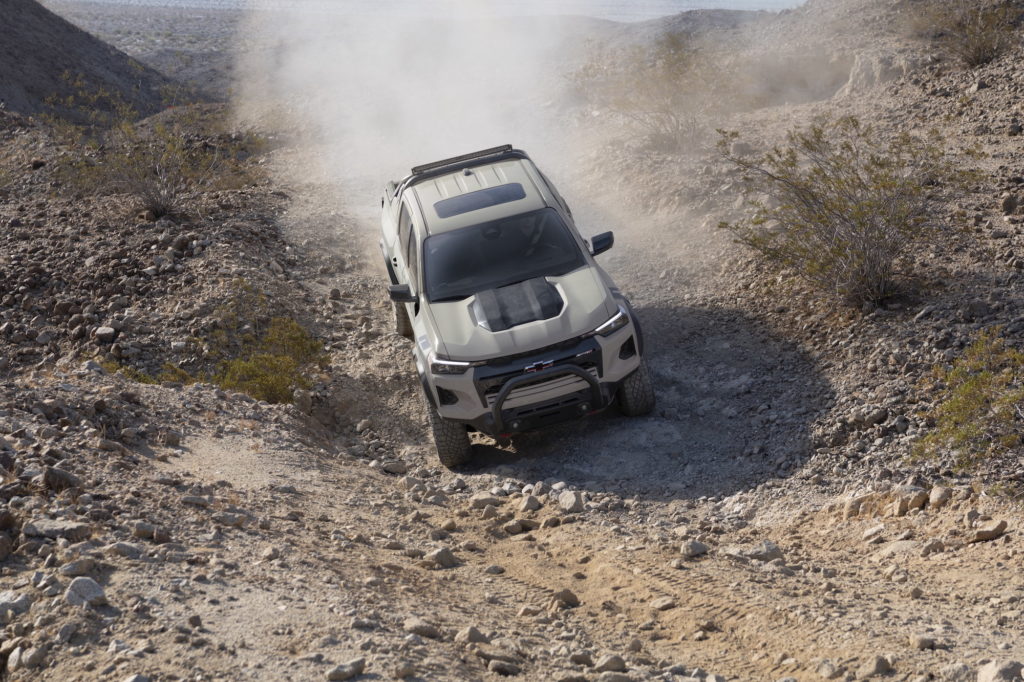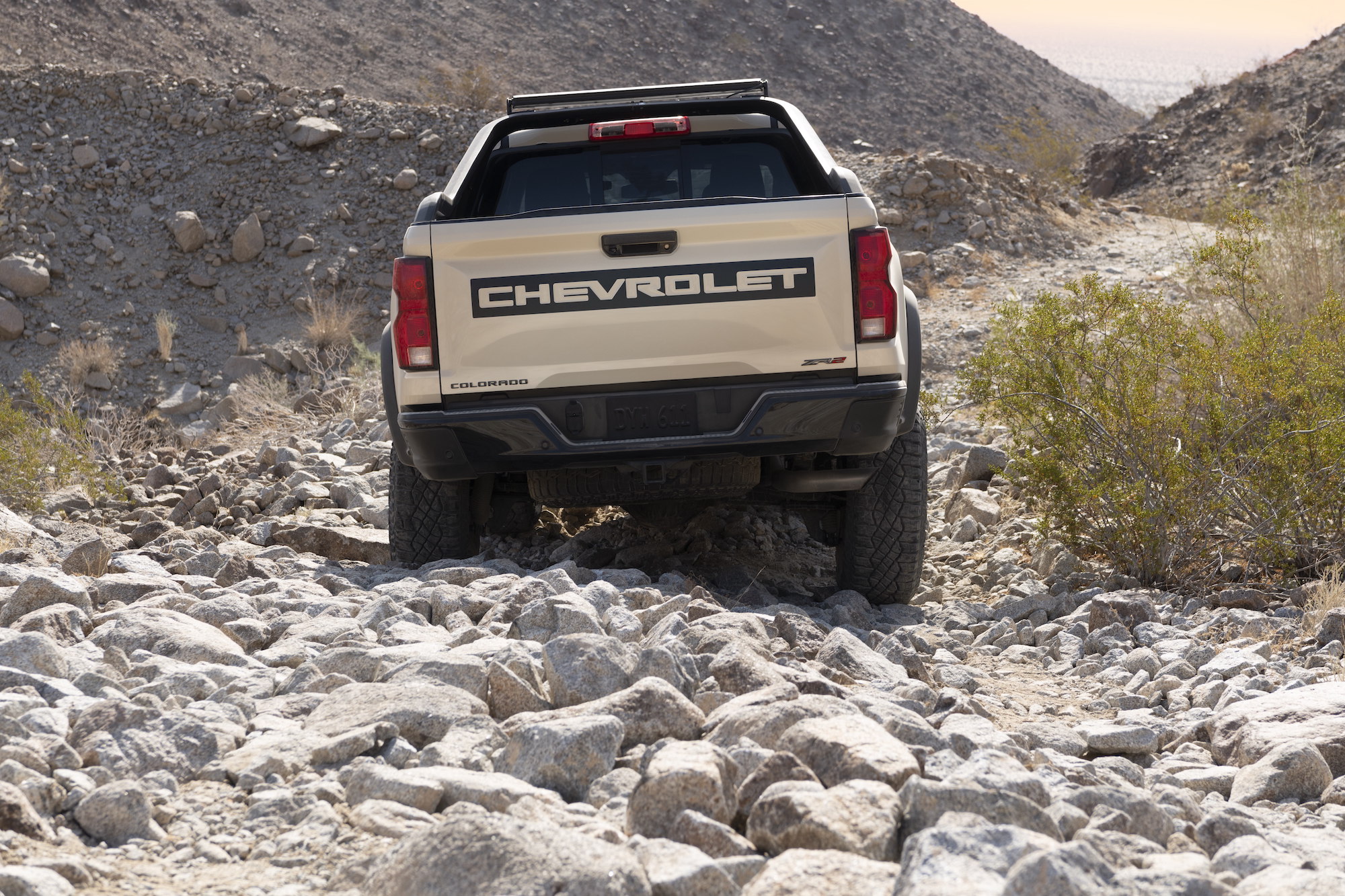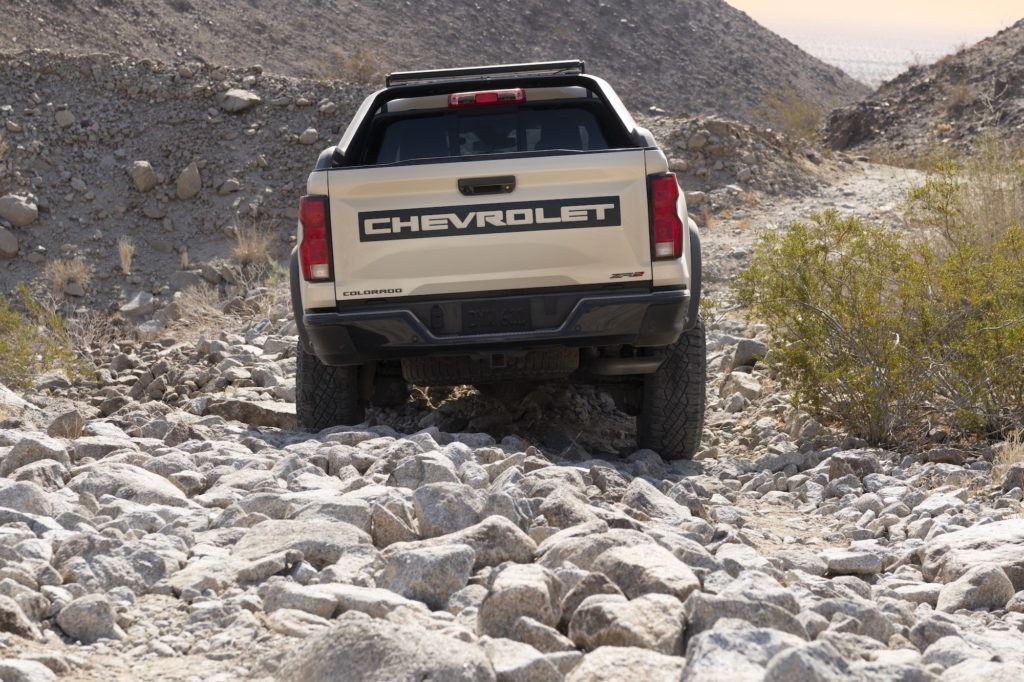 That said, Toyota was able to figure out a balance between payload and ride quality with the all-new Tundra's coil springs. And RAM managed to fit coil springs to the 1500 and 2500 models. Let's not forget that Gladiator also has rear coils. So, it shocks me that Chevrolet, a brand that desires to be the leader in automotive suspension, stuck with leaf springs for the Colorado.
Where's the rest?
In addition to the Colorado's new trim, engine, and capability, it also gets a new look and fancy new interior. It's handsome from the outside. It's well proportioned. And the interior looks refined but rugged.
I have to wonder, though: Where are the other body styles? Why are we only seeing quad-cab, five-foot bed examples? Is there no extra-cab, long-bed? Is there no quad-cab, long-bed? I really hope Chevy didn't abandon those body styles altogether.
For my money, of the current-gen Colorado, the quad-cab, long-bed Colorado is the most compelling of the bunch. That's because it offers cargo capacity close to a full-size with the trail-friendly width of a mid-size.
It's likely that overlanders will glom onto the new Colorado, as the Tacoma continues to age out of relevance. That said, there's a new Ford Ranger on the horizon. And I already think the current Ranger is the best mid-size pickup for overlanding. How will the new Colorado hold up? We'll have to wait to drive one to see.