Since its inception in 2009, Overland Expo has grown exponentially, having grown to four events, each featuring hundreds of vendors, over 100 presenters, trainers, and VIPs, and more than 500 session hours of education. With so much to choose from, this can be both exhilarating and a bit overwhelming for the first-time attendee to an Overland Expo. With that in mind, here's a brief introduction to what we have going on, along with some tips to get you going.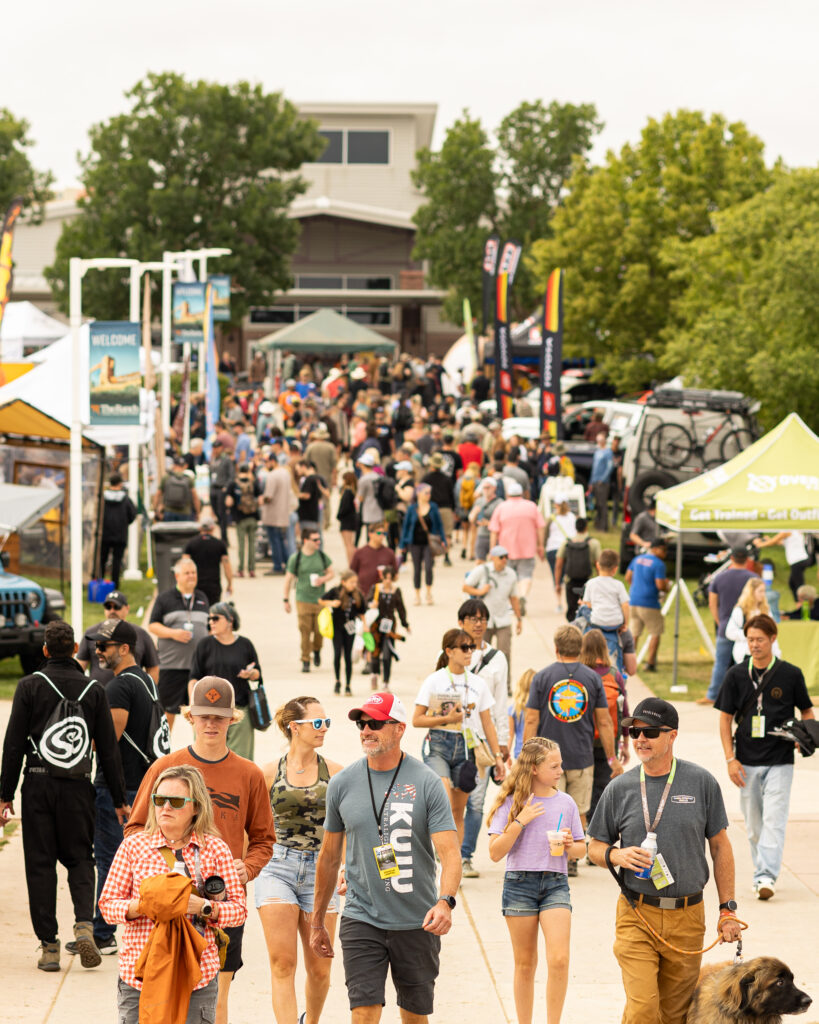 Things to Do Before You Arrive
First things first. If you haven't bought your tickets yet, head over here and do that. With your tickets in hand, be sure to download the Overland Expo app, where you'll have access to the event map, event schedule, and an easy way to find the vendors or classes you are looking for. To download the app, search for "Overland Expo 2023" on your phone's app store. Once you have the app, be sure to select "Overland Expo East 2023" as the event and let it download the event-specific data. You can refresh the event data at any time by clicking the circular arrow symbol in the upper right-hand corner of the screen.
Once you arrive, the overland world is your oyster. Here are the highlights to get you on your way: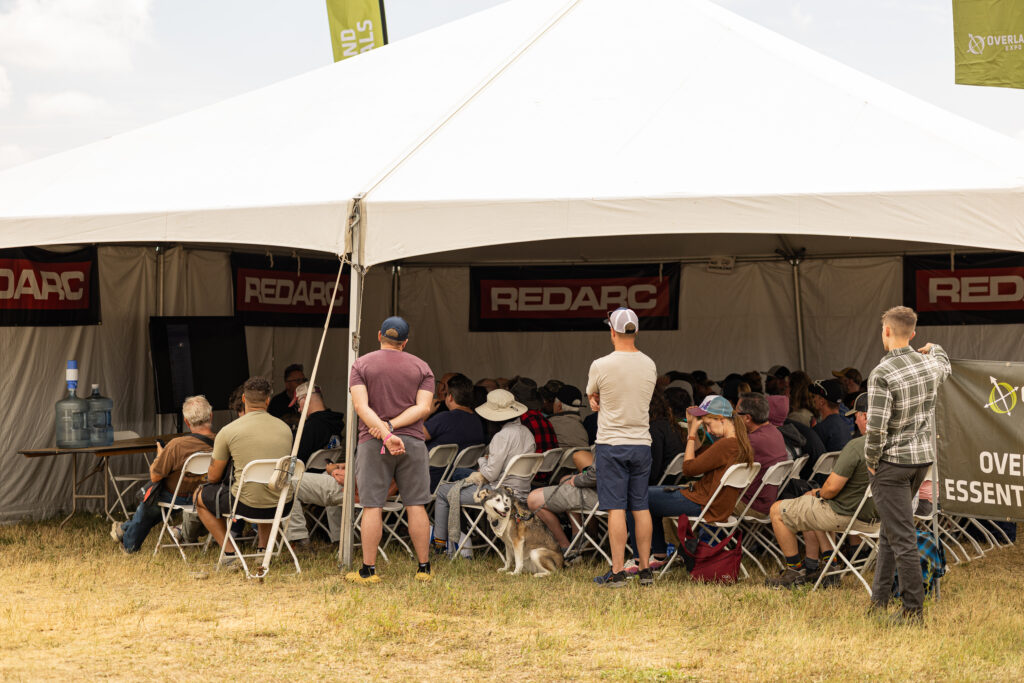 Education
A huge part of our event revolves around education. Classes are open to everyone* and run all day long in our education pavilion, the DIY area, and in some cases, in the vendor area itself. There are a ton of classes ranging from cooking classes in our Backcountry Skills and Culinary Skills Area to electrical and solar systems, first aid on the road, border crossings, overland marketing, and nearly two hundred other classes.
For people newer to the overlanding world or people looking to refresh their skills, be sure to check out the classes in the Overland Essentials Area, where you can get a thorough education on foundational skills like trip planning, map reading, and navigation, communications, and what to do if something goes wrong, among many other topics.
If you are looking for a bit of travel inspiration, head over to our Around the World Pavilion, where we have trip presentations going all weekend long. From planning and executing an expedition in Belize to overlanding Morocco to traveling to your local national park, you'll find plenty of inspiration from the accessible trip to the aspirational adventure – we have you covered.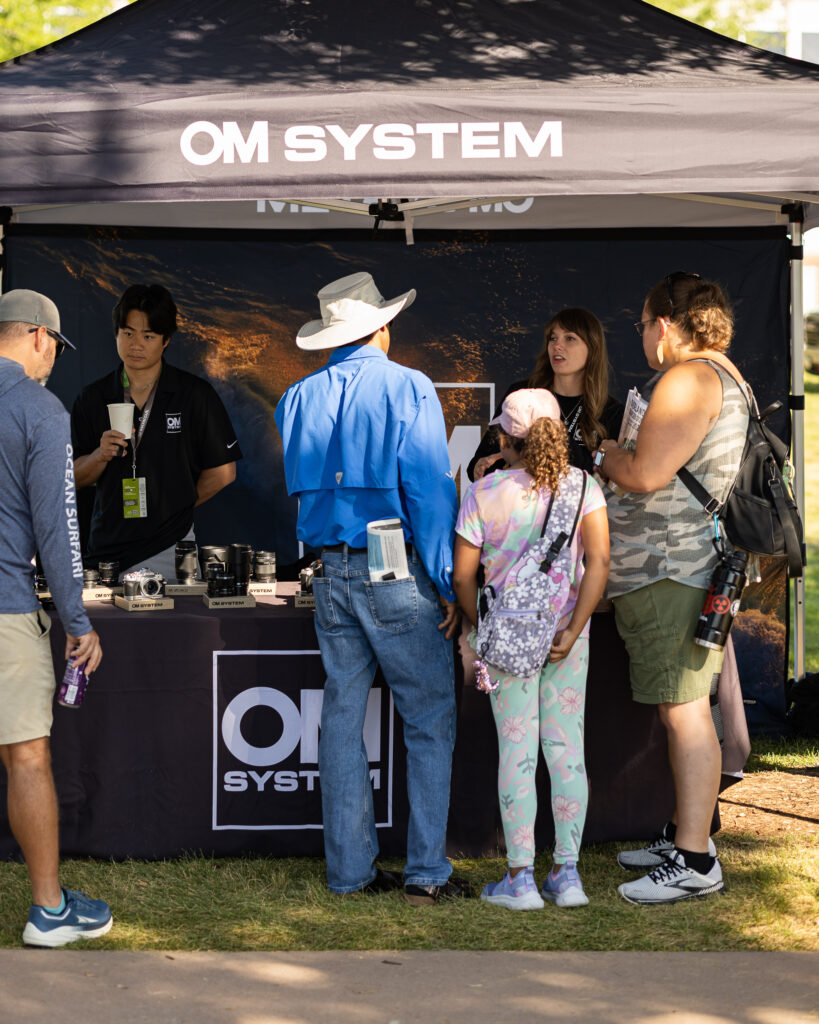 For those wanting to go deeper into a topic, the Round Table Pavilion hosts roundtable panels and Q&A sessions with our experts. Topics range from Travel Medicine and Wellness to Borders, Checkpoints, and Bribes. Here's your chance to interact with the people who have done what you want to do.
If you have kids with you, be sure to check out the Kids Adventure Area, where we have kid-centric adventure classes running all weekend long. If your kids want to learn about fire building, first aid, knot tying, or a laundry list of other topics, be sure to stop by. One important note – parents need to stay with their kids at these classes. While the education is oriented toward kids, there is still a lot of great content for parents looking to bone up on their backcountry skills alongside the next generation of overlanders.
*There are some classes that are for Overland Experience ticket holders only. However, they are not listed on the general schedule. If you see a class listed here on the schedule, come on in.
Vendors
No doubt, the vendor area is one of the most popular parts of Overland Expo. This year, our East event has over 200 vendors, and the number is increasing every day. Just about anything overland-related you can imagine can be found for sale, but the most enjoyable thing may be just wandering around and discovering new and interesting kit. You'll find some in-booth classes, giveaways, and demonstrations going on in the vendor area – a further reward for wandering about a bit. The complete list of vendors can be found here.
You'll find exclusive deals aplenty throughout the area, with some vendors offering their best prices of the year. If there is something particular you are looking for, check out our evolving show specials list to see some of the best deals to be had.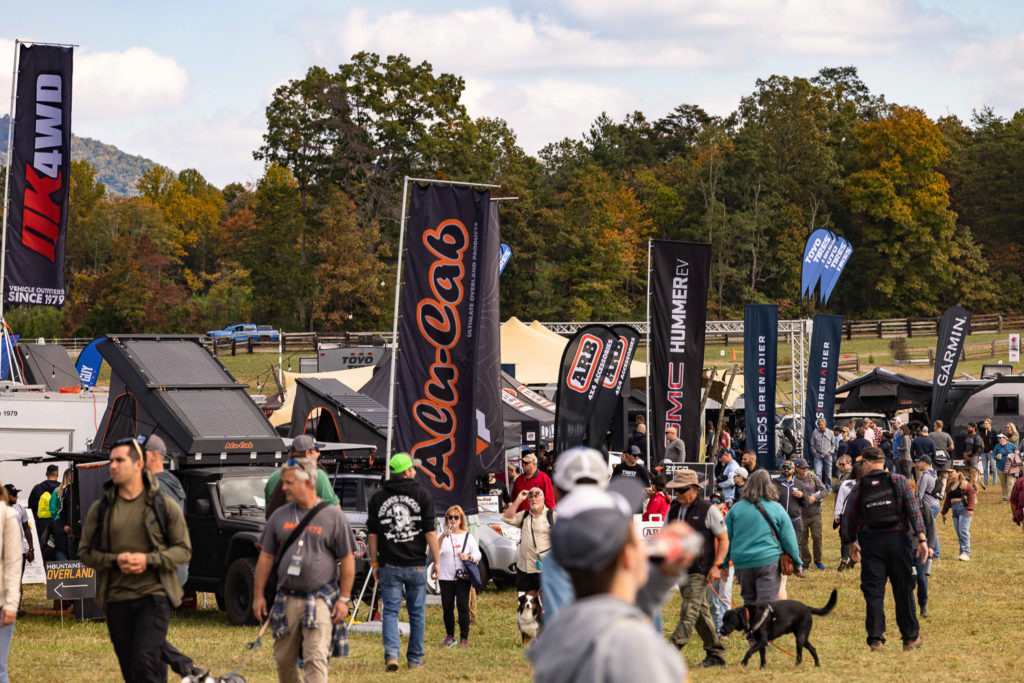 Ride and Drives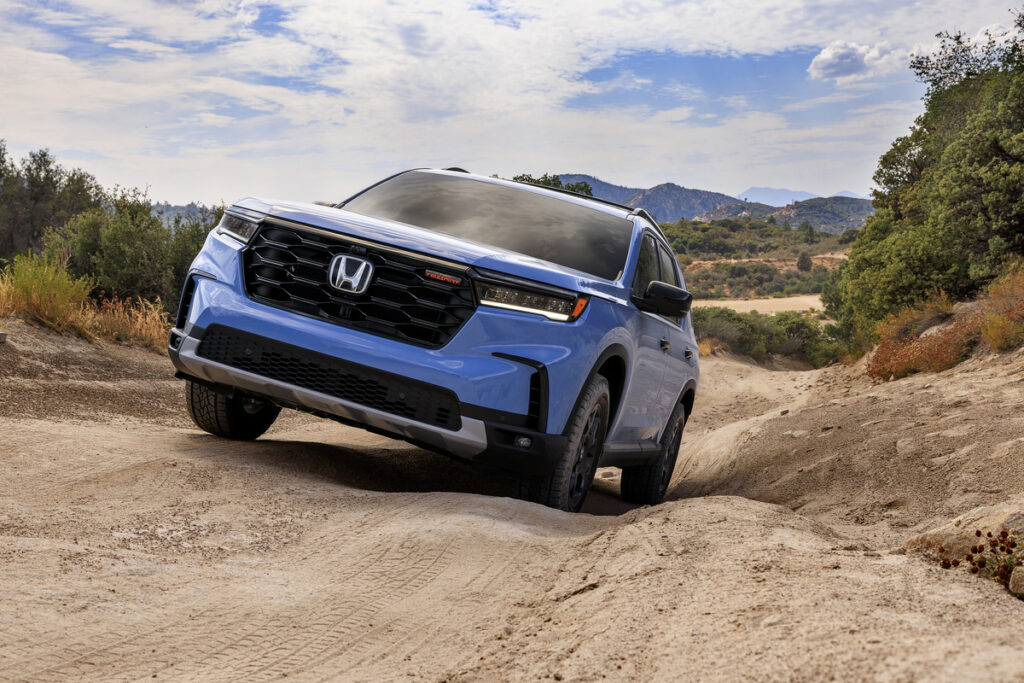 If walking around the vendor area gets you Jonesing to get behind the wheel, look no further than the Nexen Tire Ride and Drive course. There will be three different off-road vehicles equipped to traverse a custom-designed driving course on site. You can drive or ride shotgun – your choice.
If you want to hop into the saddle or try the latest side-by-side, Yamaha has got you covered with their own Ride and Drive. They'll have their entire lineup of adventure-ready motorcycles and side-by-sides available for demonstration rides.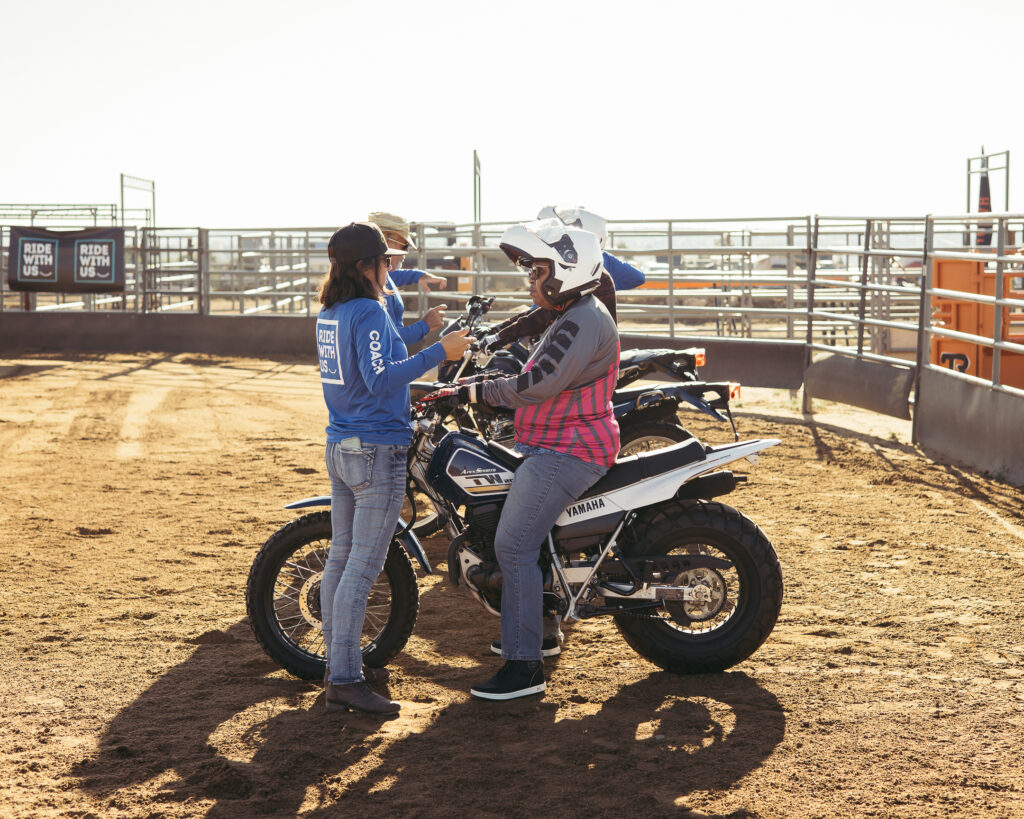 If you are not ready to jump on a Yamaha motorcycle, but have always wanted to learn to ride, get your first taste at the Ride With Us Experience, where you can take your first lesson with expert instructors who will get you kitted up with safety gear and taking your first laps on an easy-to-ride. It will never get easier to get on two wheels for the first time.
One tip: the lines can get long for these, especially during midday. If this is high on your priority list, you'll find the best opportunities in the morning.
Happy Hour
After a fun-filled day of classes, food trucks, vendor visits, and socializing with like-minded overlanders, it's time for a change of pace. Evening activities kick off with happy hour at the Toyo Tires Oasis and Food Court, which runs from 5-7 p.m. on Friday and Saturday. There, you'll find a bevy of food options, alcoholic and non-alcoholic drink choices, live music, and a great place to sit, relax, and talk with your newfound Overland Expo friends.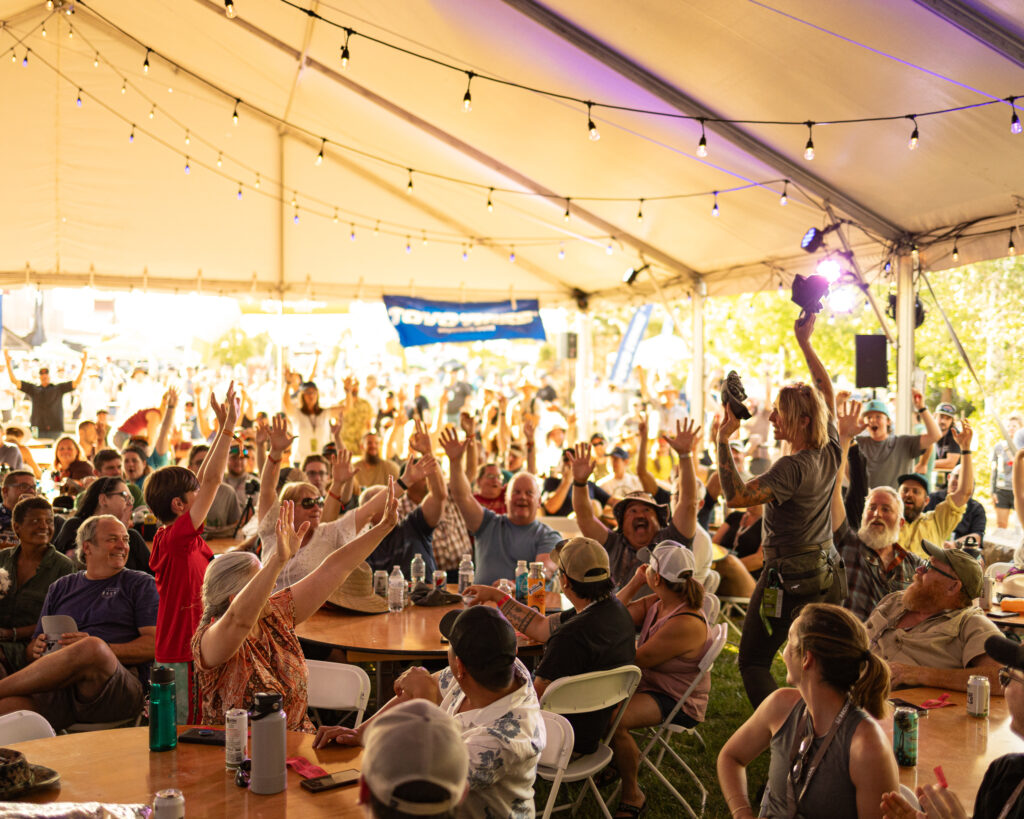 Evening Parties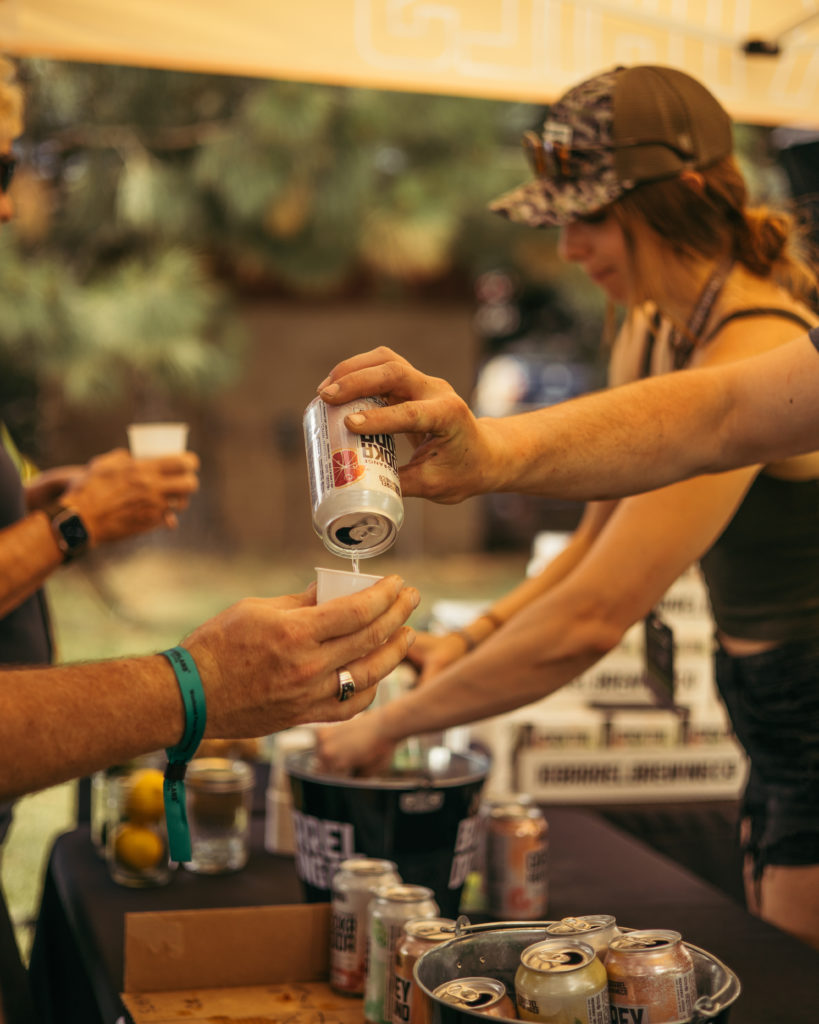 Following happy hour, the fun continues from 7-9 pm with some vendor-led parties. On Friday, both Toyo Tires and Toyota will be hosting parties. On Saturday, Honda and Lexus will be serving up the fun.
Film Festival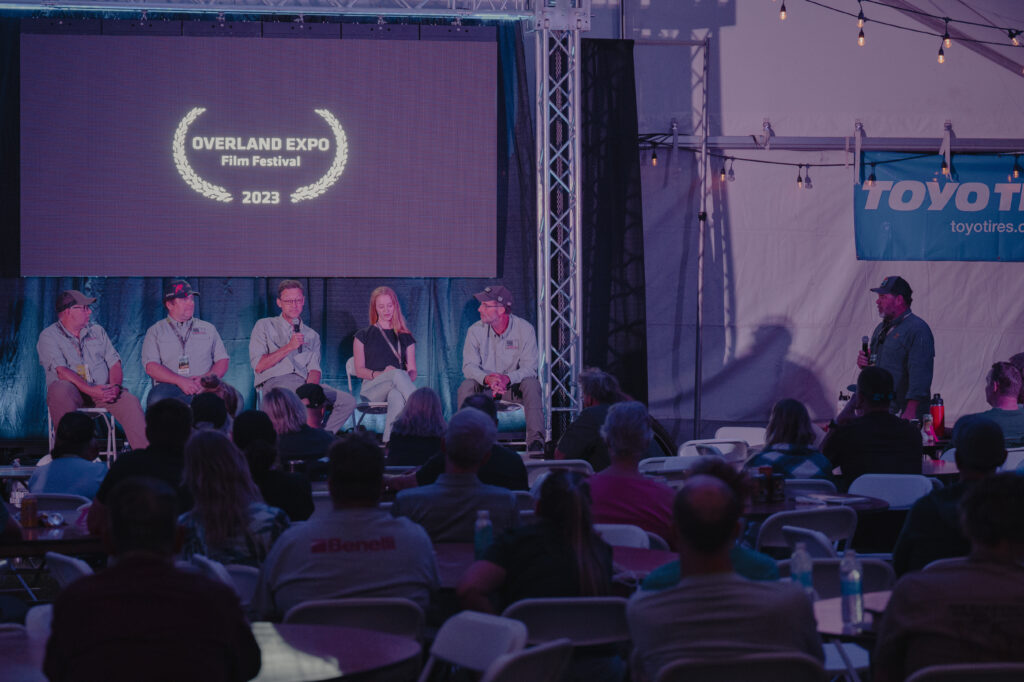 If you are more of a movie lover or are all partied out, head over to the film festival at the Toyo Tires Oasis and Food Court, where you'll be treated to a curated selection of adventure films sure to have you dreaming of your next big trip. Curious what we'll be showing? Head over to our film festival page for a sneak preview.
Looking for more detailed information?