Now that Overland Expo East 2022 is in the books, it's time for us to look back at an incredible year for Overland Expo and the overlanding community. This year brought a lot of growth and change in our show series as well as the overlanding industry itself.
We welcomed thousands of new attendees and hundreds of new exhibitor brands into the overlanding community. We educated, outfitted, and inspired hundreds of overlanders. We raised thousands of dollars for the Overland Expo Foundation. And we launched a fourth Overland Expo event. No doubt, 2022 was the biggest year for Overland Expo to date.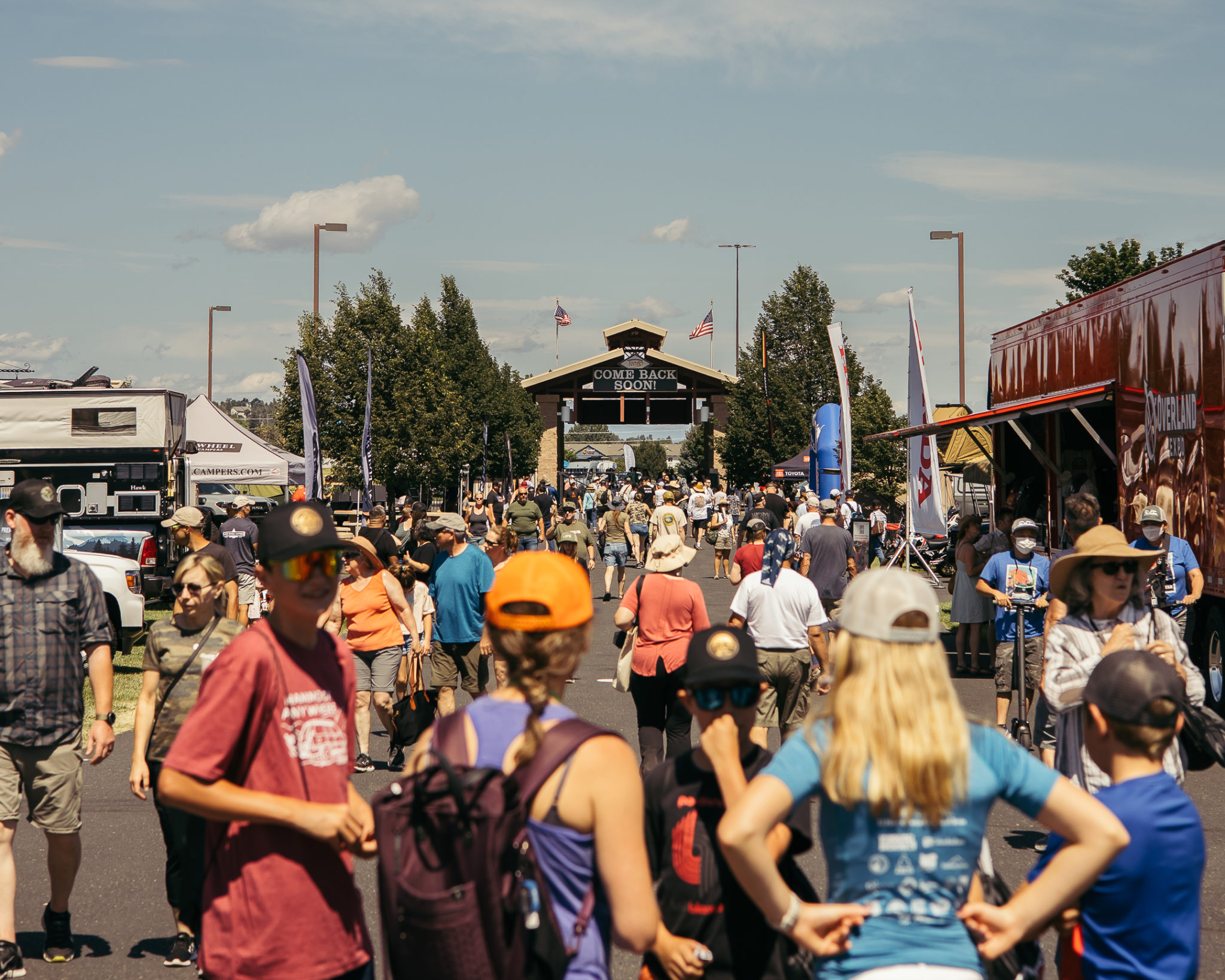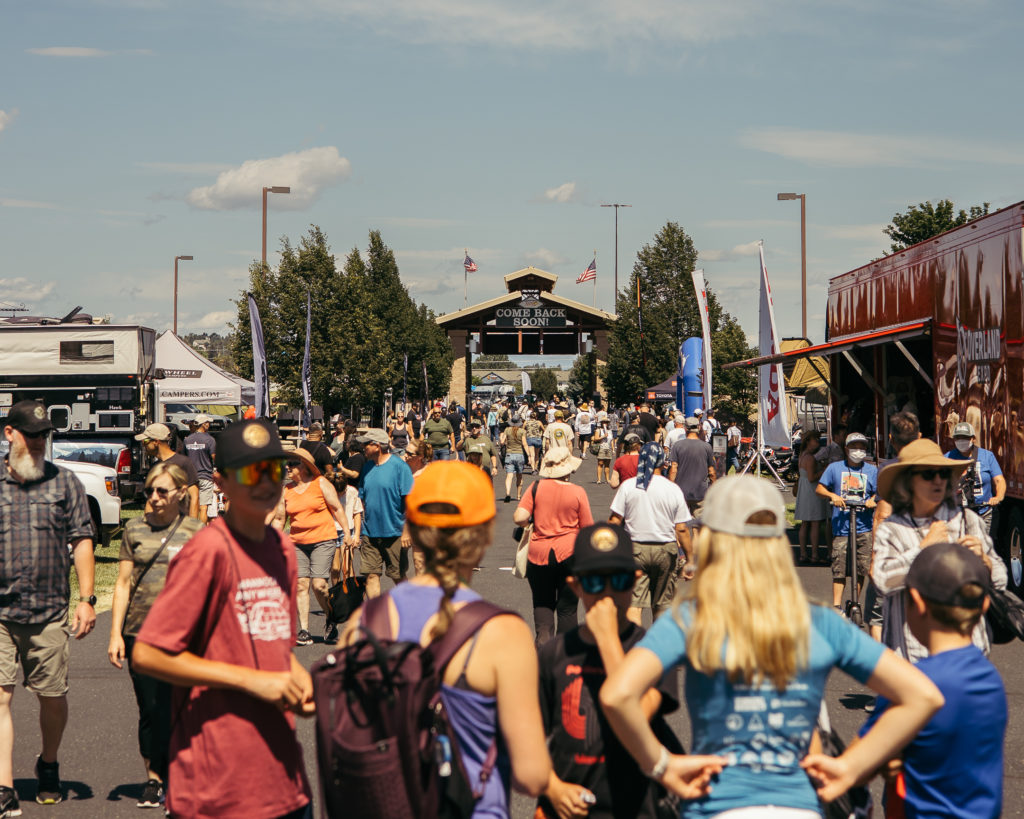 Before we get to the incredible stats from this year, let's quickly talk about that newest Overland Expo: Pacific Northwest. Held in Redmond, Oregon, just outside Bend, Overland Expo Pacific Northwest hosted 16,000 attendees and 345 exhibitors — incredible numbers for a first-ever show.
It's no surprise that Pacific Northwest was such a success; Oregon is an epicenter for overlanding and outdoor recreation. What's more, it's close to a handful of large population centers, including Seattle, Portland, and Boise. When we launched PNW, we wrote a blog post on why we chose it for our fourth and final expansion show. We are so excited to return to the Deschutes County Fairgrounds for a second Overland Expo Pacific Northwest in 2023.
By the numbers
By any measurement, the 2022 Overland Expo event series was a smashing success. This year, we welcomed 77,000 attendees through the gates across our four shows. They visited with the more than 1,300 exhibitors we hosted on site. Those 77,000 fans participated in nearly 1,700 session-hours of education across the 1,380 classes that were offered during the 2022 event series.
We also handed out media passes to nearly 250 journalists from around the world, who reported on our exhibitors and their products and about the events themselves. These are incredible, next-level numbers of attendance and engagement.
Overland Expo does more than educate, outfit, and inspire overlanders of all skill levels. We also promote and protect our community and natural spaces through our Overland Expo Foundation. At each event, we host a raffle. The proceeds of the raffle go entirely to the Foundation. Over the four shows this year, we raised a staggering $40,380 for the Foundation. We are so grateful to our exhibitors for their donations, which went to support the raffle and we are equally grateful to our fans for buying tickets that ultimately fund our charitable endeavors.
The Overland Expo weekly email newsletter reached 48,298 recipients every week in 2022. It boasts an average weekly open rate of 50.83%, which is an industry-leading figure. Gear Reviews were our top newsletter content this year and received 56,193 total clicks.
In changes to education this year, we opened the programming in three classrooms, which had previously only been available to Overland Experience ticket holders, to everyone. This meant that every attendee had access to 54 additional classes.
In recent years, we also noticed that overlanding has become more of a way of life than a hobby. In response, we offered classes like "Planning the Finances for an Extended Trip," "Cashing In on Overlanding Inventions (Patents)," and "Working Under the Stars with Starlink."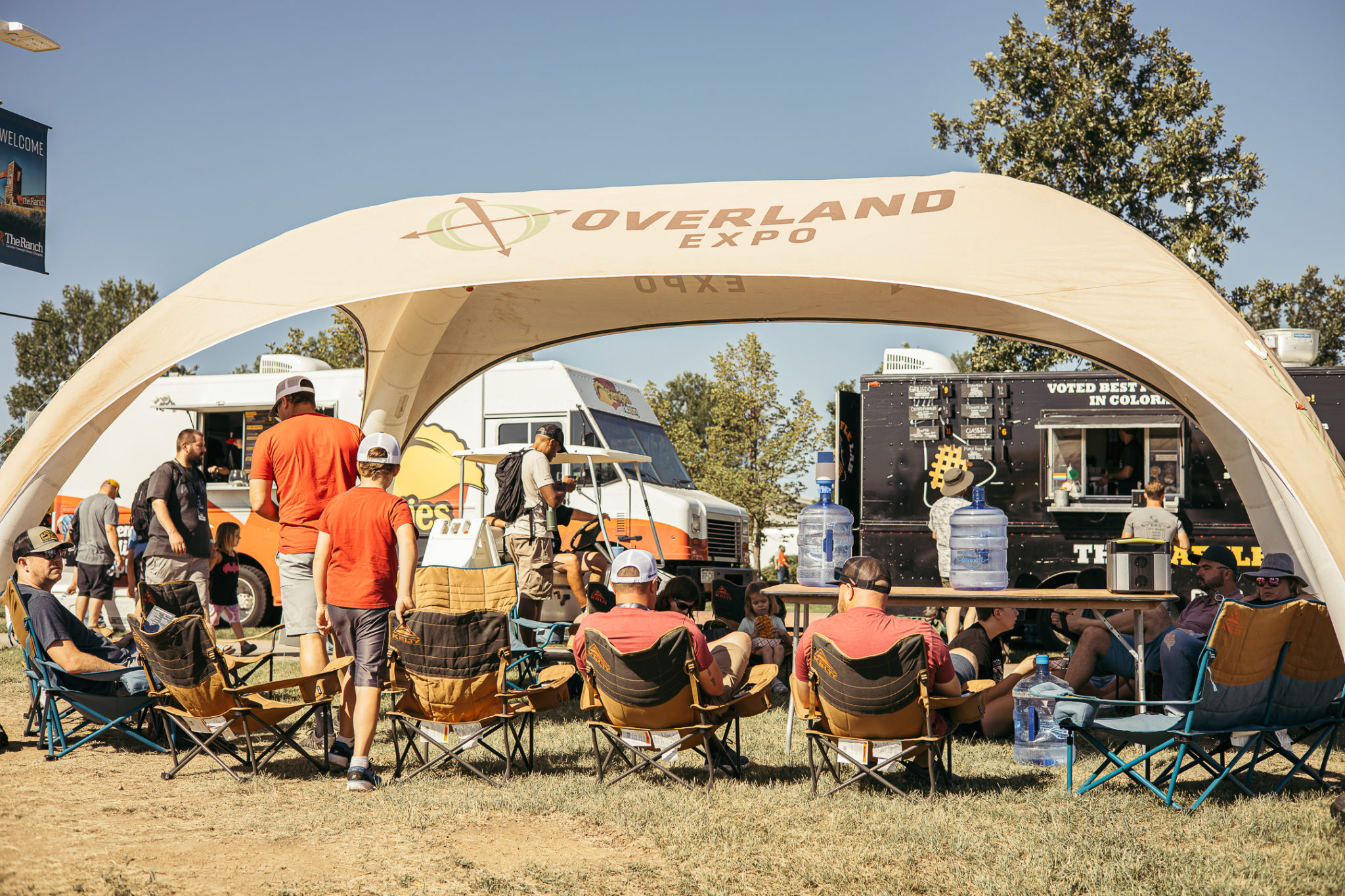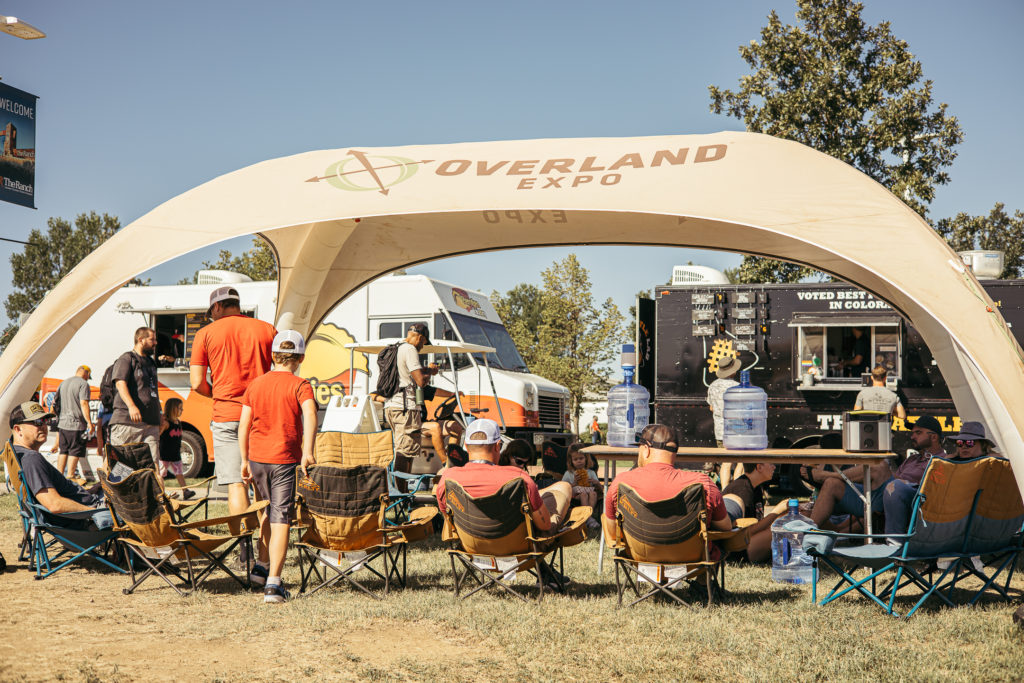 We also rolled out new shade structures we call "Bivvys" throughout our venues. These Bivvies are places for folks to gather, enjoy comfortable seating, refill water bottles, recharge devices. What's more, it's a place for attendees to enjoy additional programming meant to foster friendships and new connections, such as "Solo Travelers, Unite," "Have Pet, Will Travel," and a variety of location-specific sessions.
Lastly, we were thrilled to welcome back international speakers like Sam Manicom, The Sidecar Guys and many Showcase & DIY participants who were/are in the midst of round-the-world and cross-continent journeys.
Making news
In addition to launching a new event and welcoming thousands of new fans throughout the gates, we also made some debuts of our own. At Overland Expo West, we revealed the Ultimate Overland Vehicle 2022 and Ultimate Overland Motorcycle 2022 builds, a 2022 GMC Sierra 1500 AT4X and Yamaha Ténéré 700 respectively. These vehicles made global headlines at the debut, including on the front pages of FOX News, Car and Driver, Robb Report, and Hiconsumption, to name a few.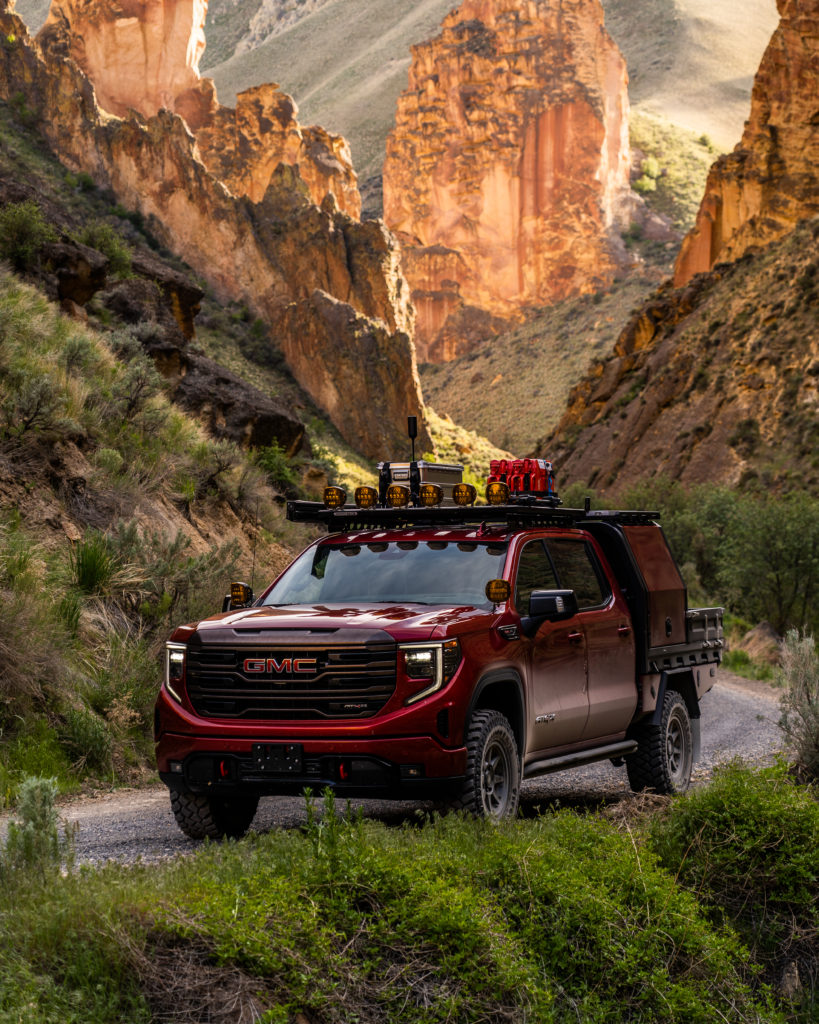 More than static concepts, these vehicles have hit dozens of trails throughout the year, proving their overlanding prowess. Reporters from Road & Track, The Drive, and TFL Off-Road created some special content with the AT4X. Needless to say, the Overland Expo staff and the media partners who piloted the Ultimate builds handily demonstrated the capabilities of both machines.
We weren't the only ones who made news at Overland Expo events this year. GMC debuted the all-new 2023 Sierra 1500 AT4X AEV Edition at Pacific Northwest. This was a global vehicle debut — a first-ever for any Overland Expo event. Then GMC followed up that debut by selecting Overland Expo Mountain West as the event at which the all-new midsize Canyon pickup made its public debut. Other important automakers hosted important events at Overland Expo events, too, including Potential Motors, which showed its new pure-electric concept at Overland Expo East, and INEOS Automotive hosted a public debut of the new Grenadier prototype.
More to come
Of course, this is just a taste of all that happened at the Overland Expo 2022 series. It's impossible to encapsulate all of the events and excitement in a single post. If you'd like to see the individual recap posts, you can check them out below:
We'd like to take a moment and thank each and every fan and exhibitor for attending, participating, and supporting Overland Expo over the years — especially those who stuck with us in 2020. It is so meaningful to welcome everyone back, including thousands of new folks, and continue to grow our community in such meaningful ways. Thank you so much!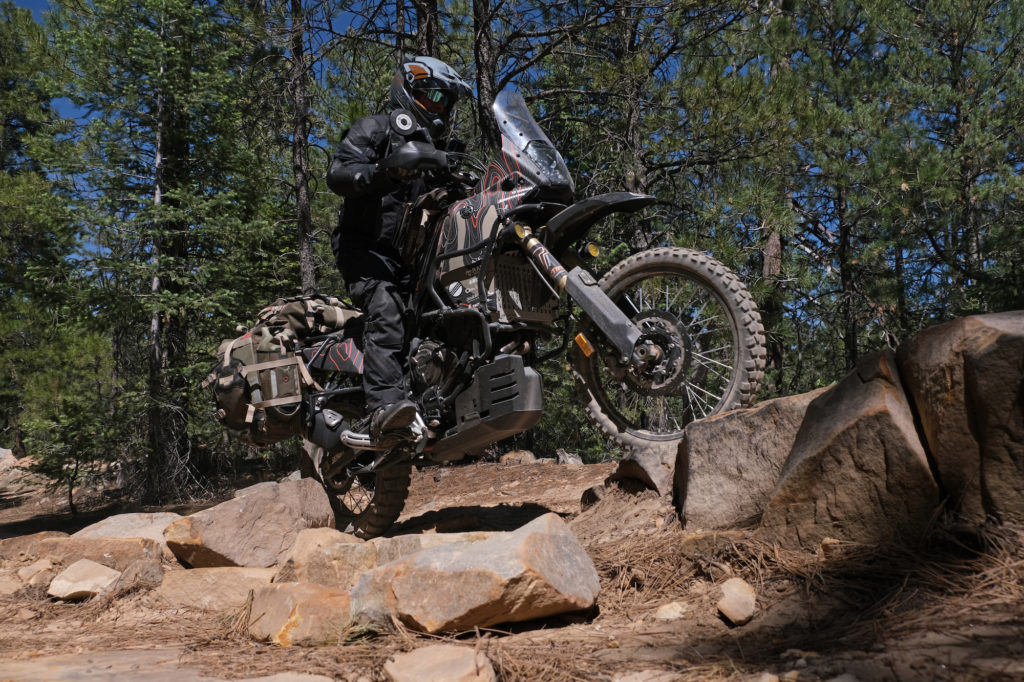 Although it was a delight to see everyone again this year and relive some of the highlights, we are already looking forward to 2023. We have finalized the dates for all three events next year. And we'll put those events on sale for exhibitors and attendees soon. Until then, though, you can mark your calendars with these dates for 2023:
West — May 19-21
Pacific Northwest — July 7-9
Mountain West — August 25-27
East — October 6-8
While we prepare for another big, exciting show season, you can continue to be educated, outfitted, and inspired by daily editorial content we curate on our blog, The Compass. On The Compass, you can find the latest News in the overlanding space as well as educational information in the How-to and Trips & Trails categories. You can learn more about our exhibitors in the Industry Spotlight section. We have plenty of Gear content, too, including Reviews, Editors' Choice, and Product Showcases. And if you're looking for inspiration, we have our Features category for more narrative-driven content, including the new Tales from the Trail stories, which are the narrative extension of the data-driven Trips & Trails column. We hope you spend this fall and winter seasons on The Compass, getting ready for another incredible overlanding season in 2023.
Thank you again to everyone for their continued support. You all made Overland Expo 2022 one for the record books. We cannot wait to see you again in 2023.