OCTOBER 4-6, 2024
OAK RIDGE ESTATE // ARRINGTON, VIRGINIA
FRI 9-5 | SAT 9-5 | SUN 9-3
ABOUT THE OVERLAND EXPO
East
OAK RIDGE ESTATE
ARRINGTON, VA, USA
Oak Ridge Estate is a professional event venue sitting on 4,800 acres of lush Central Virginia countryside in the Blue Ridge Mountains.  The popular event venue hosts numerous large events each year including the Lockn' music festival, a 4-day mega-event blending more than 30,000 attendees with top music acts, local foods, craft spirits and extensive weekend camping packages.  Oak Ridge Estates is centrally located in Arrington, VA – halfway between Charlottesville and Lynchburg and close to Washington, DC, Roanoke and Richmond, VA.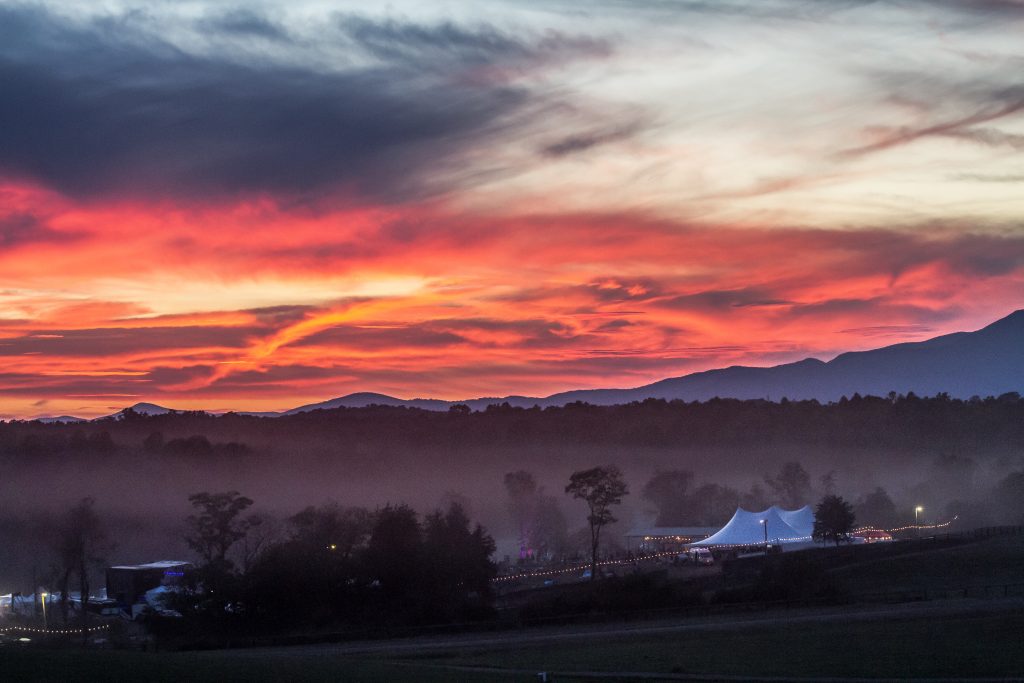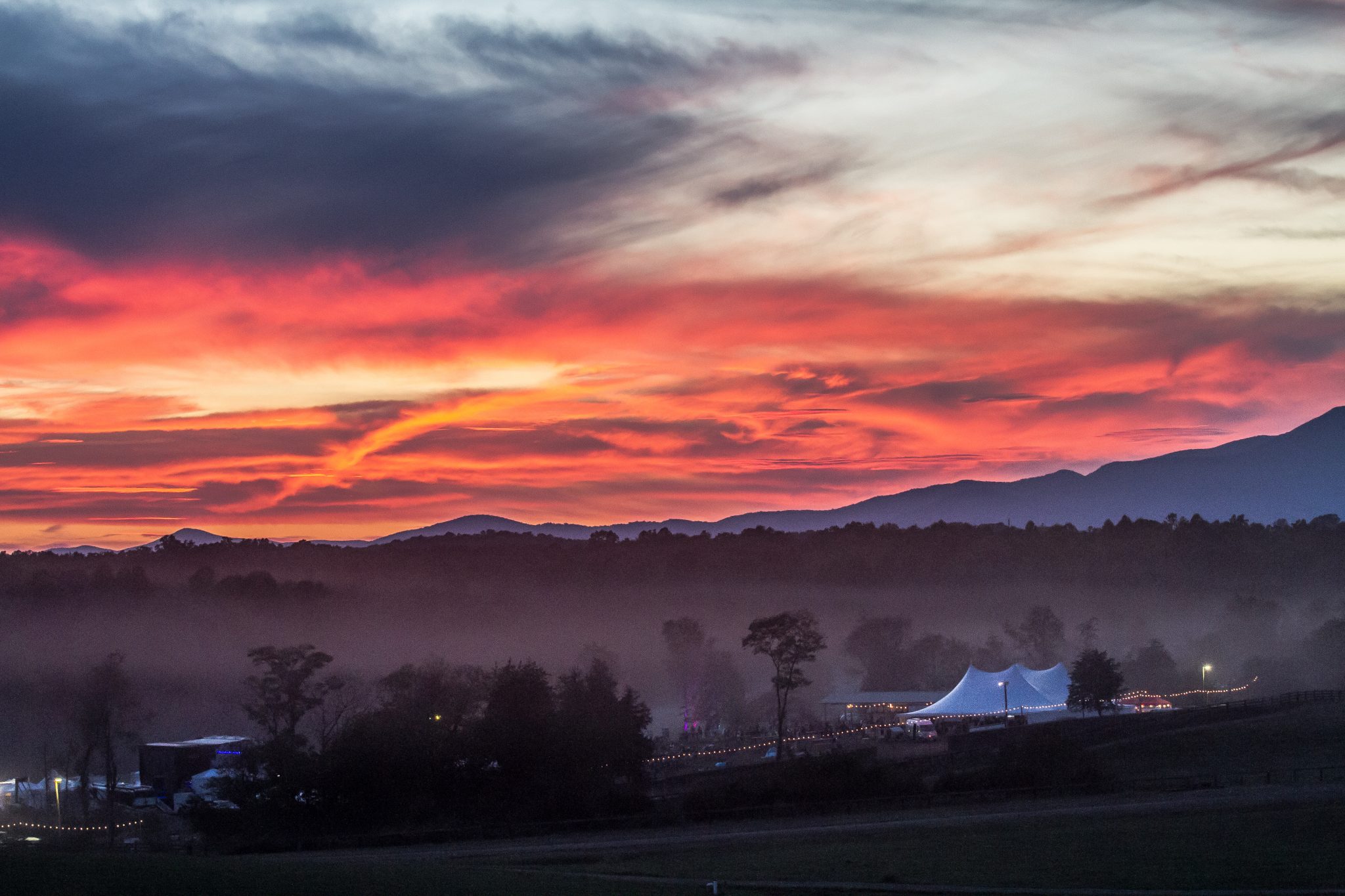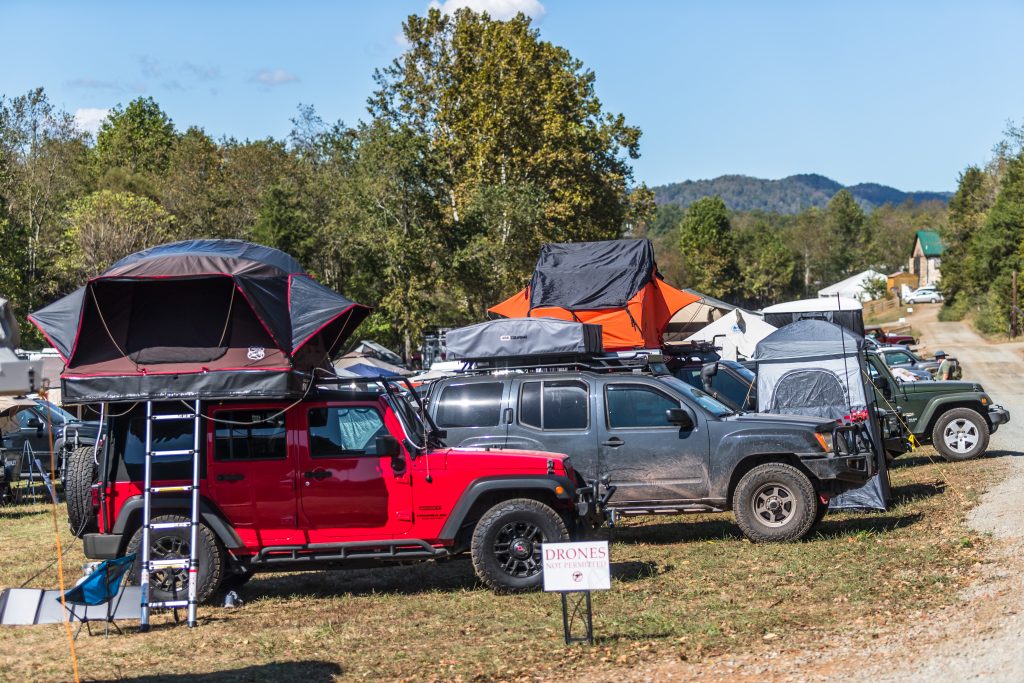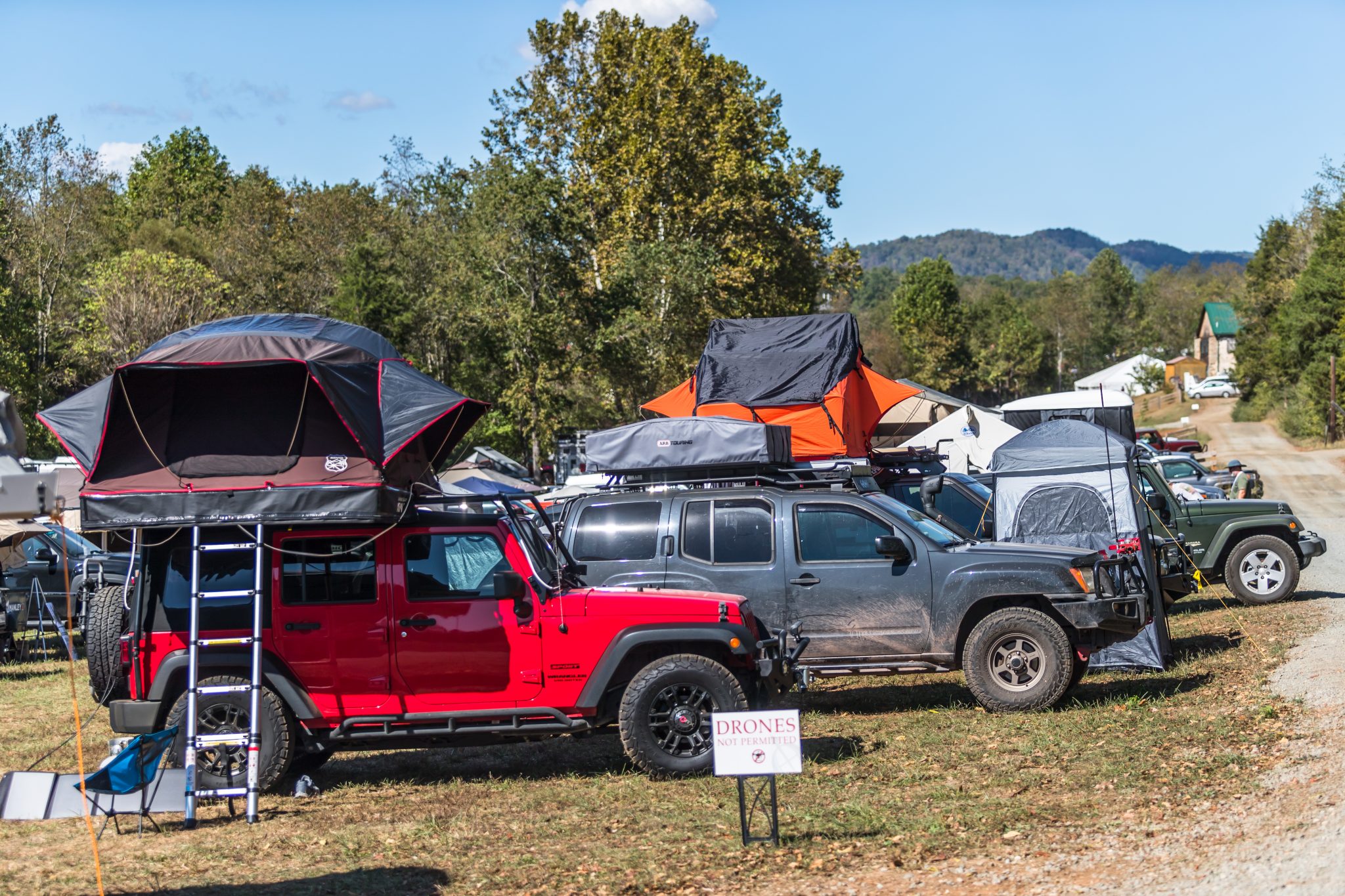 When: Overland Expo EAST — October 4-6, 2024
Public Hours: Friday 9 am – 5 pm  •  Saturday 9 am – 5 pm  •  Sunday 9 am – 3 pm
Location: Oak Ridge Estate, 1265 Oak Ridge Rd, Arrington, VA
Ways to Attend: We offer ticket options from one-day general admission passes to full Premium & Forest Weekend Passes with Camping. For more details and to purchase tickets see Ways to Attend. All tickets must be purchased online, in advance. 
From the North (Charlottesville): travel 35 miles south on 29S. Look for festival signs after passing the small town of Lovingston.
From the South (Lynchburg): travel 22 miles north on 29N. Look for festival signs.
All parking will be on-site at Infinity Downs. Parking fee $10 a vehicle per day. Pay at the gate when you arrive.
If you are a weekend pass holder, an on-site parking pass must be purchased for each day of the event. No parking will be sold on-site during the event weekend.

 

CONTACT US

if you would like to add a parking pass to your order today!

 
Attendees with limited mobility will be able to park in our handicapped-designated areas. There are ADA accessible port-a-johns in the camping and exhibitor areas. The venue is hilly, with a large amount of compact grass; some pathways are graveled; the camps are compact grass and will be difficult for wheelchairs and low mobility. Please have your ADA placard visible for parking/camping attendant to easily assist you with location placement. We will have staff members available with carts for assisting low-mobility attendees to and from their vehicles / campsites, as needed. Unfortunately, there will not be individual carts or wheelchairs available for rent. Please bring any personal assisted devices as needed.  Please contact us for more information, and we'll do our best to make your visit as easy as possible. 
NO ATVs, quads, or side-by-sides allowed. NO EXCEPTIONS!
Bring mountain bikes / electric bikes or scooters as an alternative way of getting around to and from the campgrounds only. These will not be allowed in the exhibitor area. 
And, of course, walking! The grounds are easily accessible by foot.
We will have carts for assisting low-mobility attendees with accessing campsites, if needed. 
There will be a good selection of food and coffee trucks onsite. Bring cash for the food trucks and bar.
We host a nightly happy hour in the Oasis from Thursday – Saturday from 5 pm – 7 pm.
Bar hours vary – see newspaper (receive at check-in) for hours. 
Drinking= NO Driving. Zero-tolerance is in effect—you will not be allowed to participate in any sponsored driving / riding areas.
Supplies such as groceries, ice, gas, banks, etc are located off-site.
For a list of area restaurants, visit HERE
Overland Expo is an outdoor event—be prepared for any and all weather!
Average temperature high/low: 70F / 45F

Elevation: 709 feet

Approx. Sunrise/Sunset: 7:20 am / 6:45 pm

Recommendations: Bring layers—everything from sun protection to rain jackets; we can't predict the weather and the show goes on rain or shine.
The venue does have cell and internet coverage but does have trouble servicing the number of attendees during peak attendance days at times. WIFI will NOT be provided, so please bring your own internet device, if needed. 
NO! Drones, paramotors and other flying apparatuses are not allowed, for safety reasons.
Camping is festival style in a pine forest

; there are no hookups available

.

 

Camping on-site is for

ground tent camping, vehicle camping, pop-up and roof top tents,

smaller overland vehicles

,

and motorcycles only (

NO RVs, NO travel trailers, NO Class A or Class B style motorhomes allowed)

 

Weekend Pass with Camping will also have access to the basic on-site campground (no hook-ups; see vehicle restrictions).
Day Pass attendees (those visiting for only one day, even if purchasing all three days) will NOT be eligible for camping. If you are interested in upgrading your day / weekend pass to a camping package, then CONTACT US. 
All camping spots in the included camping areas are festival-style.
For those with limited mobility: we will have an area set aside in the campground close to the main road and close to ADA restrooms.
ACCESS: There is a designated area for camping, sites are assigned as you arrive. Camp hosts will be on hand to help you. Please camp only where camp hosts / marshalls indicate.
CAMPERS: G

round tent camping, vehicle camping, pop-up and roof top tents, smaller overland vehicles, and motorcycles are allowed ONLY!

 

(NO RVs, NO travel trailers, NO Class A or Class B style motorhomes allowed

DRY CAMPING: There are NO hookups for electricity or water at this venue
TERRAIN: Camping is in an open, grassy field. Bring good leveling blocks, don't dig.
WATER: There is a potable water sources for filling up, however, we recommend you prepare like you would for an overlanding trip: be self-sufficient and bring your own water containers / food / cooking gear, etc. There will be bottled water for sale at the food court.
TOILETS: There will be porta-toilets, but no flush toilets. Please use toilets, not the surrounding areas. If you need to dump your grey or black water, there are dump stations at nearby RV parks.
SHOWERS: Geyser showers will be available in the Weekend Pass with Camping area and Premium Weekend Pass with Camping areas. 

Shower service and availability will be

VERY limited

.

Due to the natural location of the venue, there is insufficient water pressure and proper drainage that is required for most systems, such as shower trailers.

Our camp showers are offered as convenience only,

it's

not intended as a hotel-style experience. We recommend you prepare as you would for an overland-style camping experience, bringing your own portable shower system or wet-

wipe style

cloths

for the two to three nights you will be camping.

 You are also welcome to bring your own shower / water heating system.
LAUNDRY: There are no laundry facilities on-site
TRASH & RECYCLING: There will be bins on site, but please try to minimize your trash accumulation; pack it in, pack it out.
NO GLASS CONTAINERS: (Includes glass bottles, glass food jars, and anything made of glass) are not permitted at Infinity Downs, please bring alternatives.
FIRES: No personal campfires (no wood burning or digging pits) due to venue rules. This includes charcoal grills; propane is allowed, as long as it has an on and off switch.
GENERATORS: Quiet generators are allowed, but must be turned off by 10 pm. Use during the day to top off batteries.
NOISE LEVEL: Please be courteous of other campers—no music, parties or other loud noises. Quiet time: 10 pm – 6 am
SECURITY: Campground hosts will be on-site 24 hours and roving security each night. Be cautious and lock your vehicles and keep valuables inside.
FIREARMS: Venue rules state no firearms
Friends Who Want To Camp Together, Must Arrive Together: There will be no reserving space for friends within the camping area. If you plan to camp with others, we will have a dedicated area on-site where you can wait to enter the camping area until their arrival.

All passholders within the group MUST carry the same ticket type. No day / weekend pass attendees may stay overnight in the campgrounds.

 

If in need of adding on a passenger or upgrading your ticket to a different camping package, please

reach out

for

assistance

.

 
Yes, you may leave the campgrounds and return to your campsite at any time (even after show hours) as long as you have your admission credentials, as well as camping / vehicle hang tag. 
You may leave your camp setup in order to "hold your current space". OR You may pack up your camp setup and the camping attendant will reassign your campsite upon arrival again. 
NOTE: IF YOU DO NOT HAVE YOUR CAMPING CREDENTIALS, YOU WILL NOT BE PERMITTED BACK INTO THE VENUE / CAMPGROUNDS.
AFTER-HOURS SECURITY PHONE NUMBER: (317) 518-3568 
If you are in need of assistance from security after show hours (overnight), then call this number and our roaming security will immediately assist you on-site. 
PRODUCT PICK UP: (317) 518-3568 
If you have sold an oversize item that you will need help bringing to your campground / car, then call this number during show hours and a member of our staff will be able to assist with a shuttle / cart. 
For all camping ticket holders, plan to arrive during staffed hours of operations and allow extra time for parking and/or camp set-up.
Thurs: 8am – 6pm
Fri: 8am – 6pm
Sat: 8am – 5pm
No, Overland Expo East will not host Overland Expo Training for 2024. There will only be sponsored / exhibitor ride & drives. The test vehicles provided are for the session only, not for the whole weekend. If you are interested in attending the Overland Expo Training, then check out our Pacific Northwest (PNW) event for more information on registering. 
All ticket holders agree to the waiver and terms outlined in our Participant Release of Liability Waiver with your online registration / ticket purchase. Read and download the Waiver.
You will be prompted to review and sign your digital waiver via a link in your confirmation email, in order to receive your QR code as your ticket. All attendees agree to the waiver and terms when purchasing a ticket on-site at each event. 
Note: Only the main registrant will receive a confirmation email to sign the waiver and reeceived the QR code. The waiver will be valid for all participants within the same order. All add on items and passengers will be linked to the same QR code. Passengers will not receive email confirmations. 
Once you have signed your digital waiver, you will receive a QR code. This QR code will be your ticket for admission. If multiple tickets have been purchased together, then all tickets will be linked to a QR code and may be accessed by scanning at the entrance gate. All tickets will show the purchaser's name. However, not to worry, there is no need to change the name (or transfer the ticket) to each person as it can simply be scanned at the of arrival. 
You will be prompted to review and sign your digital waiver via a link in your confirmation email, in order to receive your QR code as your ticket. All attendees agree to the waiver and terms when purchasing a ticket on-site at each event. 
As all Overland Expo Events have dramatically grown within the past few years, it is common for all of the camping and upgraded packages to sell out early.  All Camping packages are limited in number, as well as the moto dinner party tickets. Packages may increase in pricing closer to the event start dates. Please be sure to secure your registration early to avoid any inconvenience. 
Weekend and Day Passes usually do NOT sell out; unexpected circumstances may limit ticket sales for high-attendance days. Day / Weekend pass prices will increase closer to the event start date, as well as for on-site purchases.   
Class selection starts approximately 2 weeks before the show using an online system. When class sign-ups are available, an email invite will be sent to the email address you registered with. This email will only be sent to the main registrant on the order. You will download the Overland Expo App, choose the MTN WEST event location you will be attending, then log in using the unique email address that you used to register with. All passengers on the order must enter a unique email address in order to log into their own class schedule within the app. We limit class size to ensure the highest quality teaching atmosphere. You may also attend classes as a walk-up. 
NEARBY ACCOMMODATIONS & CAMPING
There are no on-site hotels available, but there are many options nearby, at all price levels. Check out our Accommodations section of our Guide to the Arrington Region page for links and information.
*Disclaimer: if you are contacted by Expo Housing Services (http:// www.expohousingservices.com), we are in no way associated and it is a scam.
There are many campgrounds in the nearby George Washington and Jefferson National Forests. Sites are well-spaced and shaded with tables, grills, water, and toilets. For more information, see the Forest Service page about campgrounds.
For those who prefer more solitude, dispersed camping is also allowed in the George Washington and Jefferson National Forest. For a detailed guide to regulations and suggested sites, see: Dispersed camping.
TRIP AND VEHICLE PLANNING
Charlottesville Albemarle Airport (CHO): 45 miles from Infinity Downs
Lynchburg Regional Airport (LYH): 37 miles from Infinity Downs
Roanoke-Blacksburg Airport (ROA): 88 miles from Infinity Downs
Richmond International Airport (RIC): 116 miles from Infinity Downs
No, Overland Expo does not provide or rent vehicles for classes. On any sponsored driving course, the test vehicles provided are for the session only, not for the whole weekend.
No, Overland Expo does not provide or rent motorcycles for classes. Demo bikes are only available for brief, chaperoned rides—they are not available for use in classes. You must bring your own registered, road-legal motorcycle and gear if you want to participate in motorcycle classes.
Although motorcycle rentals are not available locally in Arrington, you can fly to the surrounding areas and enjoy a ride through the Blue Ridge Mountains on your way to Overland Expo. 
You will have the driver drop you off / pick you up at the entrance for the event, location TBD.
There may be groups organizing overlanding trips to the show, both for a fee or for free. Check out our overlanding resources and routes on the Guide to the East page
Please check out our GENERAL FAQs for more information. 
If you have any further questions we may assist you with, please CONTACT US for more information.
THE WORLD IS OUT THERE
GO SEE IT!
Join attendees from all over the world at this year's Overland Expo East in Arrington, VA.