2022 East

EXHIBITOR REGISTRATION
OCTOBER 7 –  9, 2022
INFINITY DOWNS  //  ARRINGTON, VIRGINIA
FRI 8-5 | SAT 8-5 | SUN 8-3
CONNECT WITH A HIGHLY ENGAGED AUDIENCE
Overland Expo connects your company with people who are serious about overlanding products, services, and educational opportunities.
We deliver customers, not bodies: expect to be engaged with consumers who want to know about your product, and have the means to purchase high-quality gear and services.
No other event offers this combination of products, education, and inspiration for consumers or exhibitors. We are at the forefront of an exciting, growing industry. Now is the time to be a part of it.
REGISTRATION NOW OPEN
Visit the online exhibitor portal to choose from available exhibit spaces in the live interactive map, buy booth add-ons and manage your exhibitor account.
Contact the exhibitor & sponsorship team by email. 
EXHIBITOR &
SPONSORSHIP DECK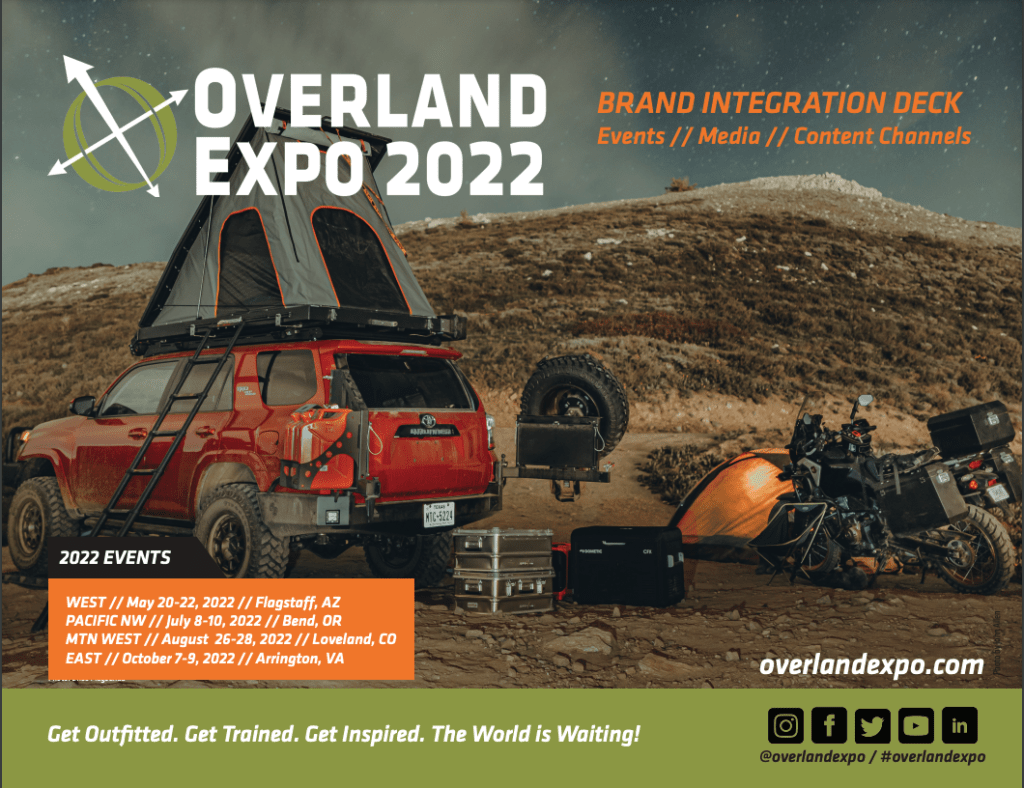 Current 2022
Sponsors & EXHIBITORS
It's Your Turn to
Get Going &
Get Inspired
Download our free guide to the overland industry as your year-round resource and start living your adventure.
Photo by Brett Willhelm, Willhelmn Visual Works