THE 2023 ULTIMATE OVERLAND

MOTORCYCLE Build
Powered by Triumph, Built by Overland Expo
Starting with the 2023 Triumph Tiger 1200 Rally Pro — Overland Expo has outfitted the bike with the latest and greatest adventure moto gear. We will take it on overland adventures throughout the year, demonstrating just how good the Tiger and our ultimate gear is on the trail.
Photos by Nick Jaynes
Adventure motorcycling is a proven way to see the world and discover the joy of backcountry travel. A handful of factory overland-ready bikes, supported by an array of aftermarket accessories, are ready to tackle long-distance travel through even the most unforgiving terrain.
Building out a motorcycle to your exact specifications and needs requires sifting through a sea of options to find the most reliable and trail-worthy solutions. Overland Expo's own Ultimate Overland Motorcycle Build begins with an exceptional platform and adds only the finest accessories to get more adventure motorcyclists outfitted, inspired, and out on their own overland journeys in 2023.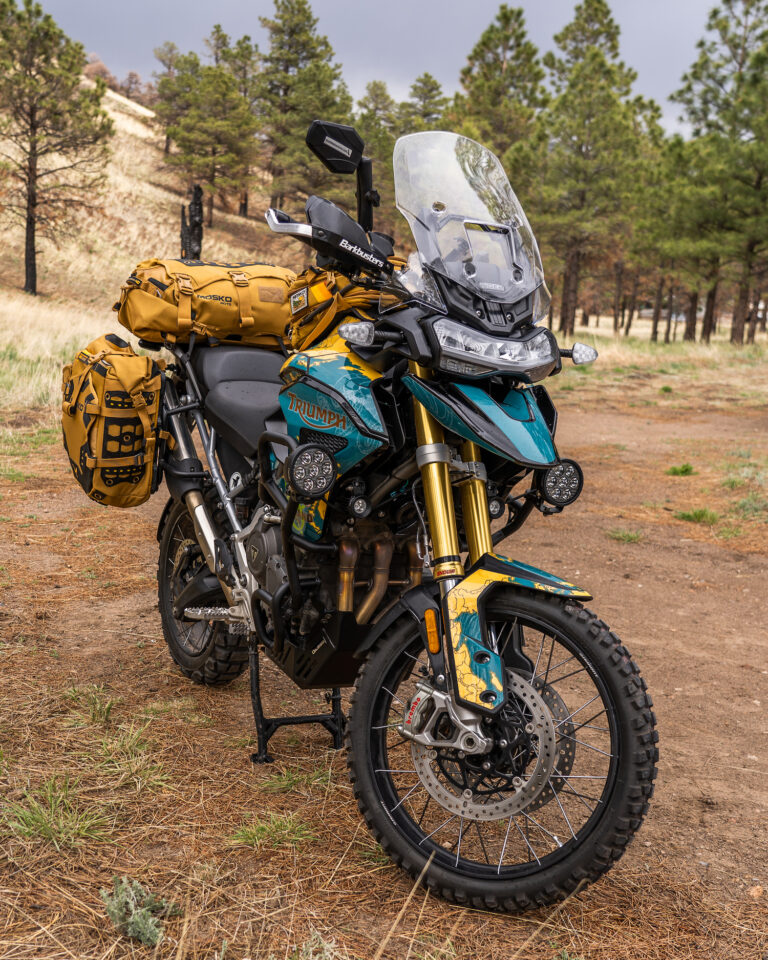 Why we chose the Triumph Tiger 1200 Rally Pro, build gear chronicles and stories from the road.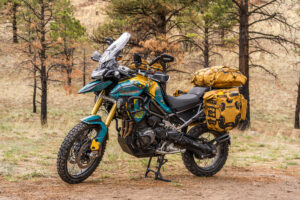 Based upon the Triumph Tiger 1200 Rally Pro, the build embodies Overland Expo's vision of the ultimate overland motorcycle.   
Read More ⟶
OUTFITTING THE MOTORCYCLE
Read about the gear we've chosen for the 2023 Tiger 1200 Rally Pro Ultimate Overland Motorcycle build.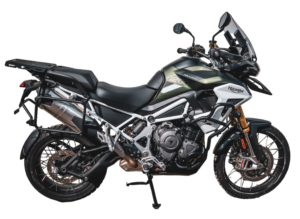 Outback Motortek combines the most essential products to prepare and protect the Tiger 1200 for long distance adventure travel into the Ultimate Adventure Combo.
Read More ⟶
We're building the ultimate overland motorcycle in partnership with these great brands.
We're beginning to look for partners for our next Ultimate Overland Build!  Want to get involved?  Let us know!
Africa Twin Photography by John Allen
It's Your Turn to
Get Going &
Get Inspired
Download our free guide to the overland industry as your year-round resource and start living your adventure.
Photo by Brett Willhelm, Willhelmn Visual Works